It's always a large investment when buying camera lenses so it can be a difficult decision when choosing between them. If you've invested in a Nikon mirrorless camera with a Z mount you are likely looking for many new lenses.
While the Nikon Z 20mm f/1.8 and Nikon Z 24mm f/1.8 share similar specs they vary in size and focal length. Both of these prime lenses will result in sharp photos and great low-light performance. While both lenses are great hopefully this article will help a bit when deciding between the Nikon Z 20mm and 24mm.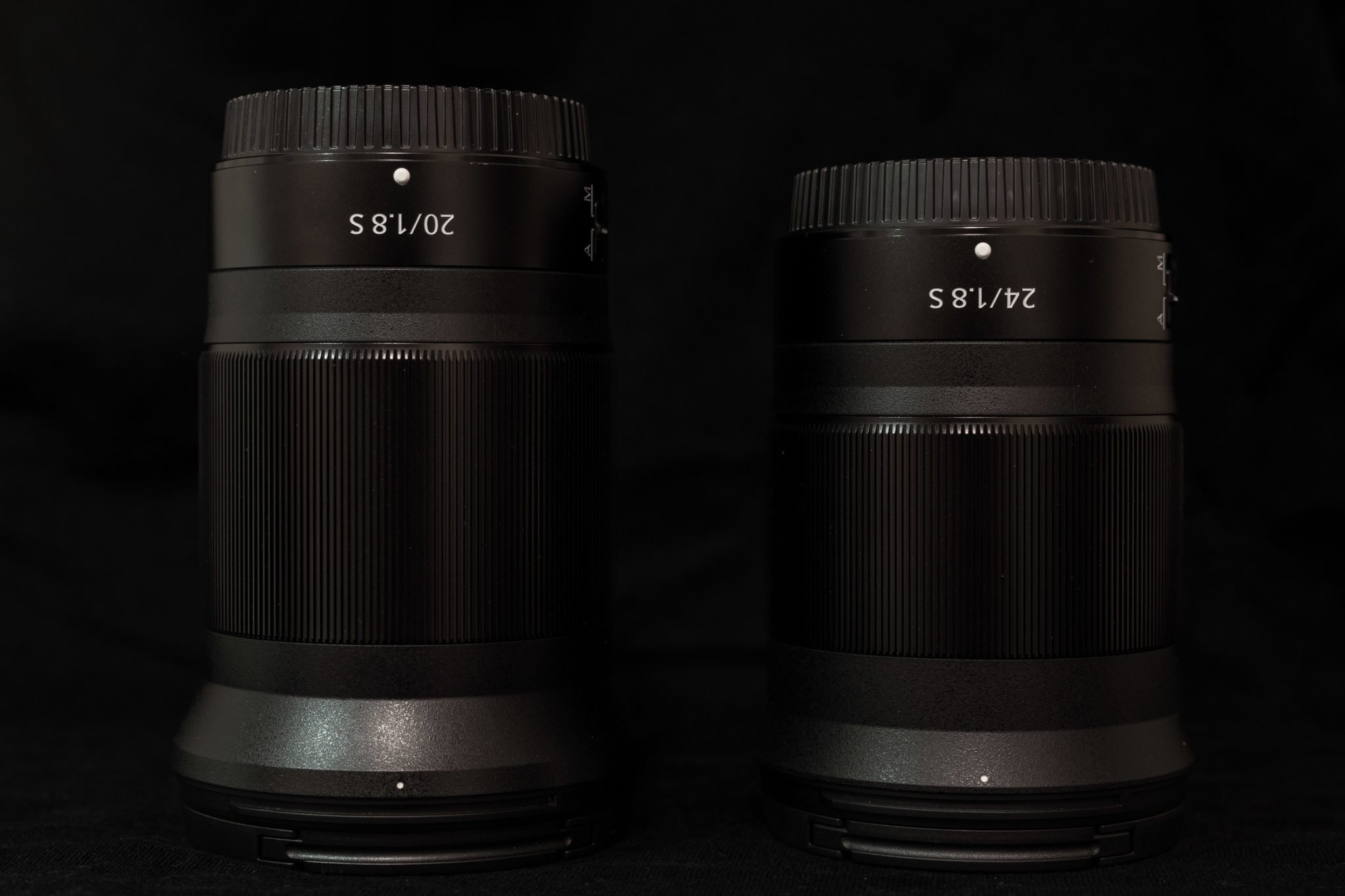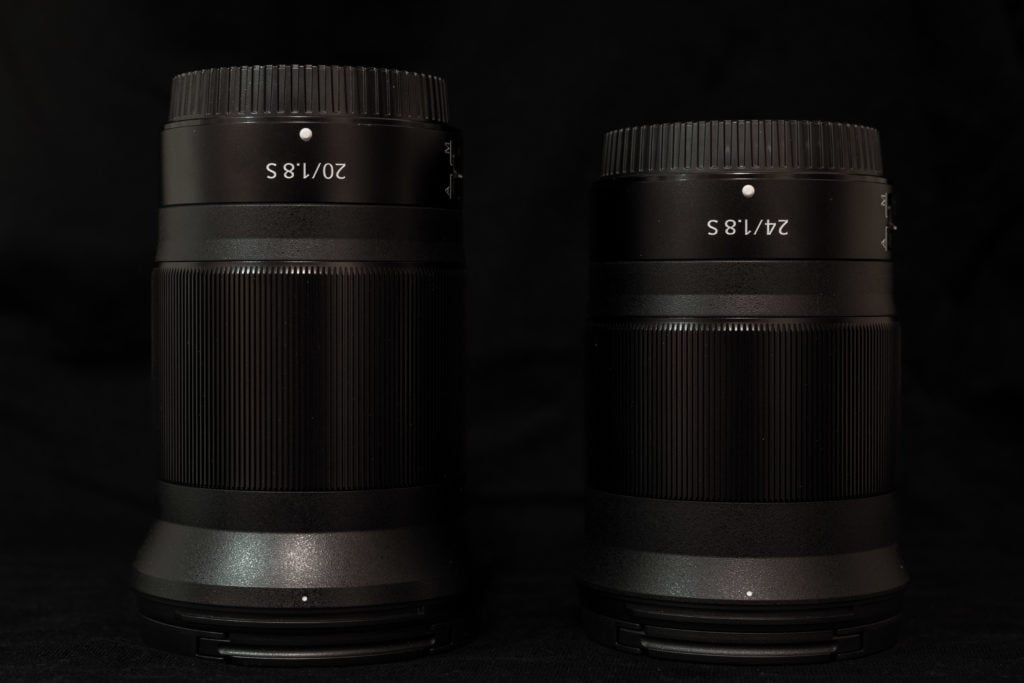 Let's dive into comparing the Nikon Z 20mm vs Nikon Z 24mm.
---
Nikon Z 20mm vs Z 24mm: Main Takeaways
If you have a 24-70mm zoom lens for your Nikon Z camera I think it's a no brainer to get the Nikon Z 20mm. While having the ability to shoot sharper photos at 24mm with a lower aperture is great having the wider focal length will open up new shooting possibilities. Just keep in mind that the Nikon Z 20mm is a bit larger and heavier than the Nikon Z 24mm. Now if you don't have a lens that covers 24mm in your gear list it'll be a bit harder to choose between these two lenses.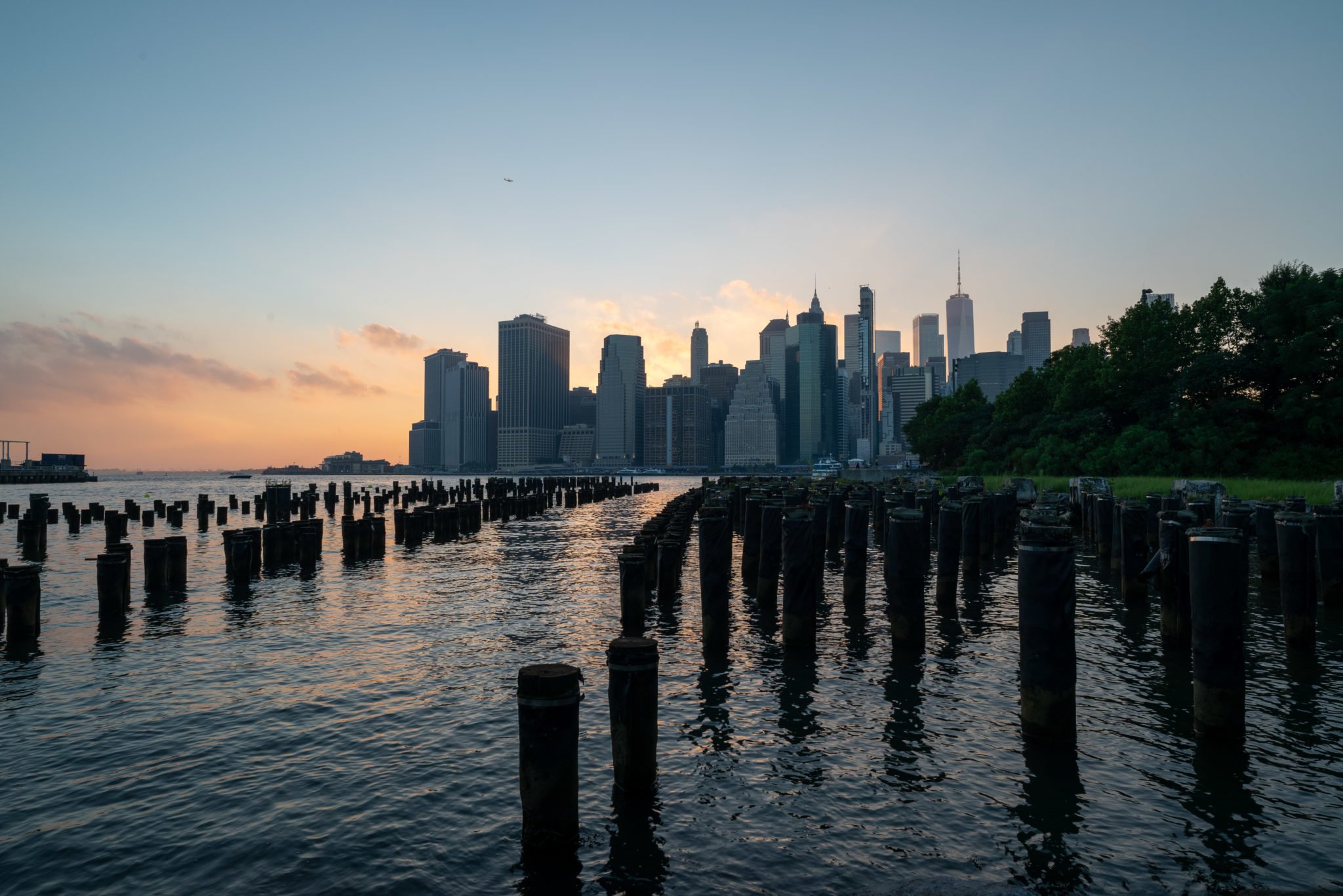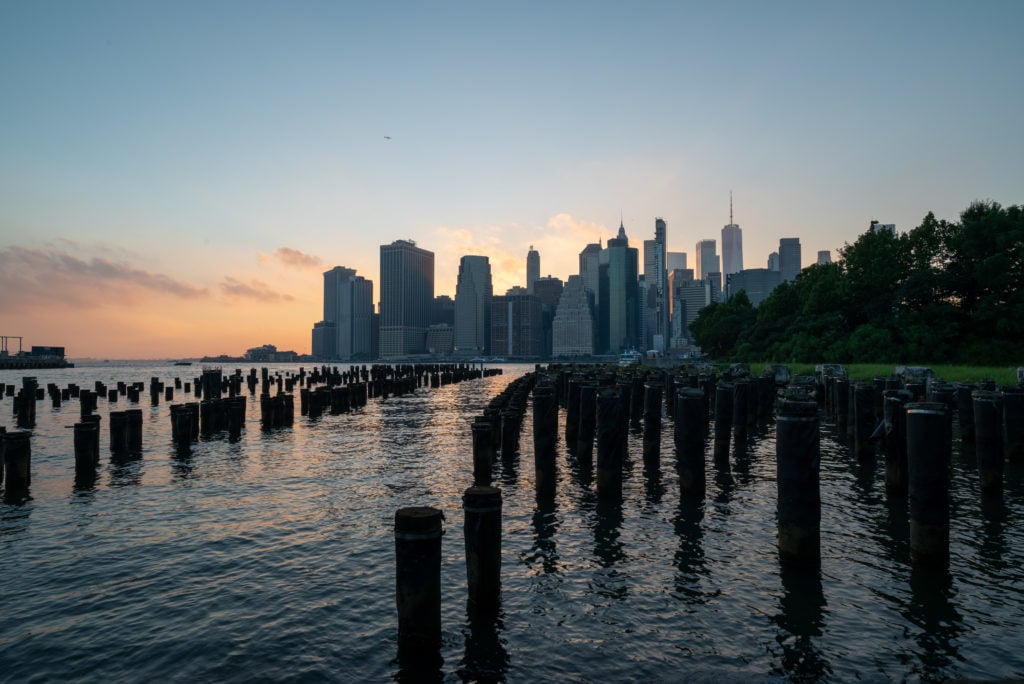 Both of these prime lenses have an f/1.8 aperture making them great for low-light photos. Especially when paired with the great high ISO capabilities of the Nikon Z-series cameras. You'll have no problem getting sharp photos at night with either lens. While shooting at f/1.8 you'll have a very small focal plane so shooting on these lenses between f/2-f/4 will result in a good mix of light and things in focus.
You can always crop into the 20mm pictures to make them similar to 24mm focal length but you won't be able to do the opposite of course. Having a wider focal length is great, especially if you're shooing architecture or landscapes.
Of course you'll get the typical wide angle distortion on both lenses and slightly more on the 20mm, both performance well across the entire lens.
Both lenses have a similar price but the Nikon Z 20mm is $50 more expensive typically. Since their prices are so similar I won't be factoring that into their comparison.
Now let's dive into a bit more about each lens.
---
Nikon Z 20mm f/1.8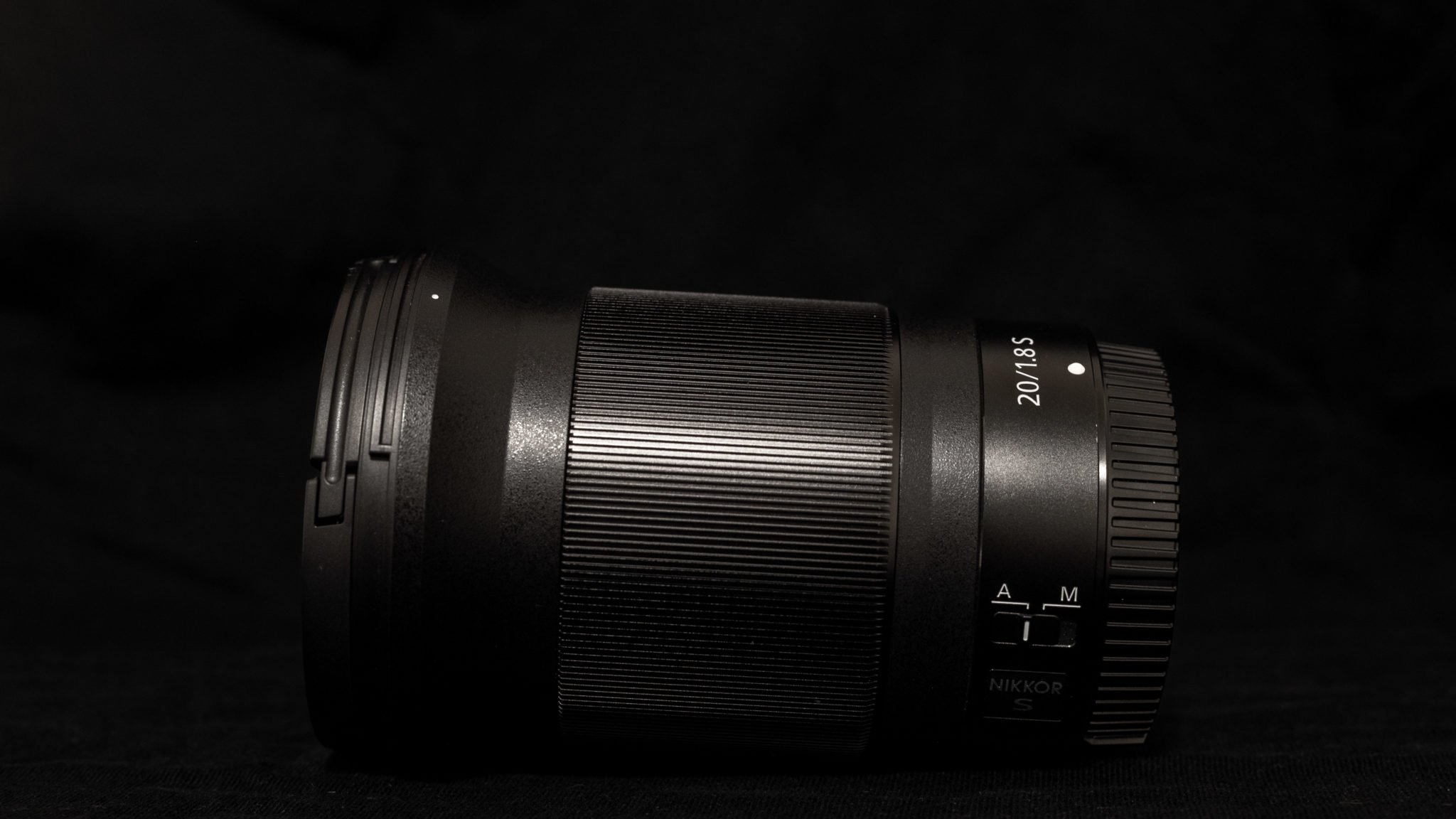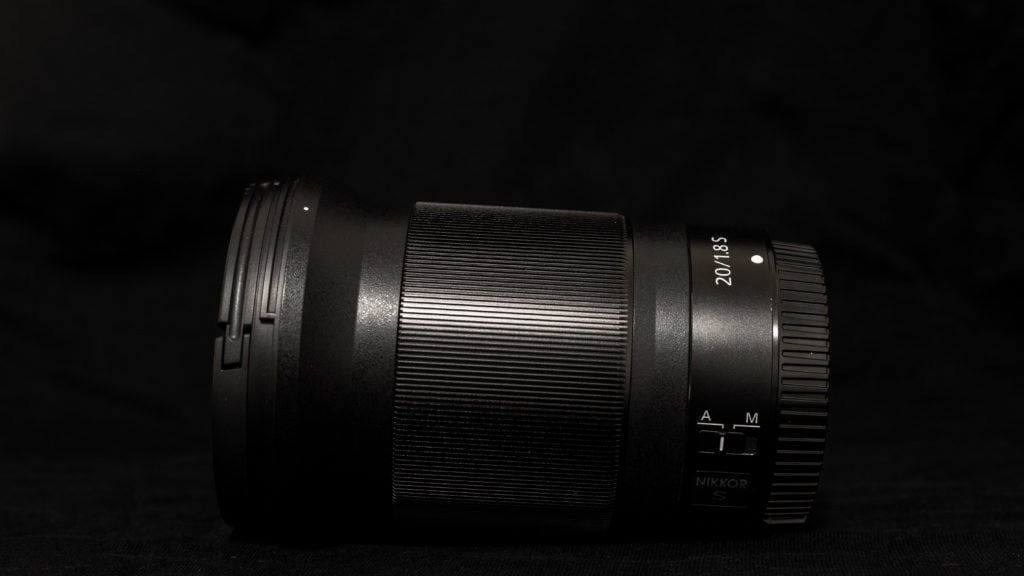 The first think you'll notice when you get the Nikon Z 20mm f/1.8 is the size. While on the larger side and the lens is lens balanced in hand it still packs quite the punch. Its wide 20mm focal length make it great for capturing landscapes, interiors, cityscapes, and any other grand scenes.
The Nikon Z 20mm takes 77mm lens filters which depending on your gear can be a pro or con. I highly recommend experimenting with lens filters on this lens. If you're a video shooter you'll likely want an ND filter to cut down the mount of light coming in to use proper shutter speeds.
The lens performs well indoor or outdoor, with its f/1.8 aperture it's an extremely versatile lens that can handle anything you put in front of it.
With the size and weight of this lens it throws the balance off a bit when using the Nikon Z5. Just ensure your tripod can handle the weight and be aware of the lens' size before buying.
---
Nikon Z 24mm f/1.8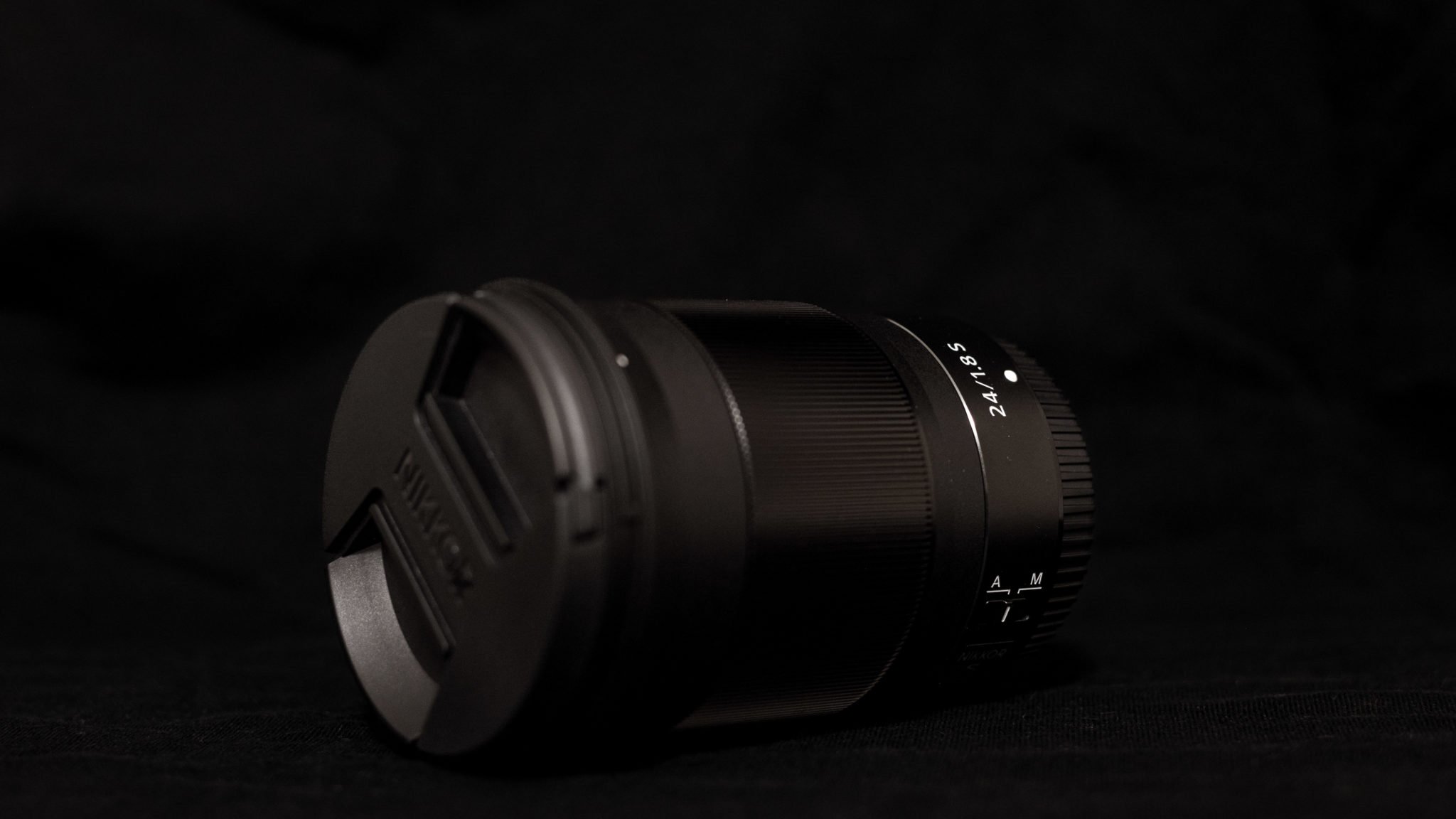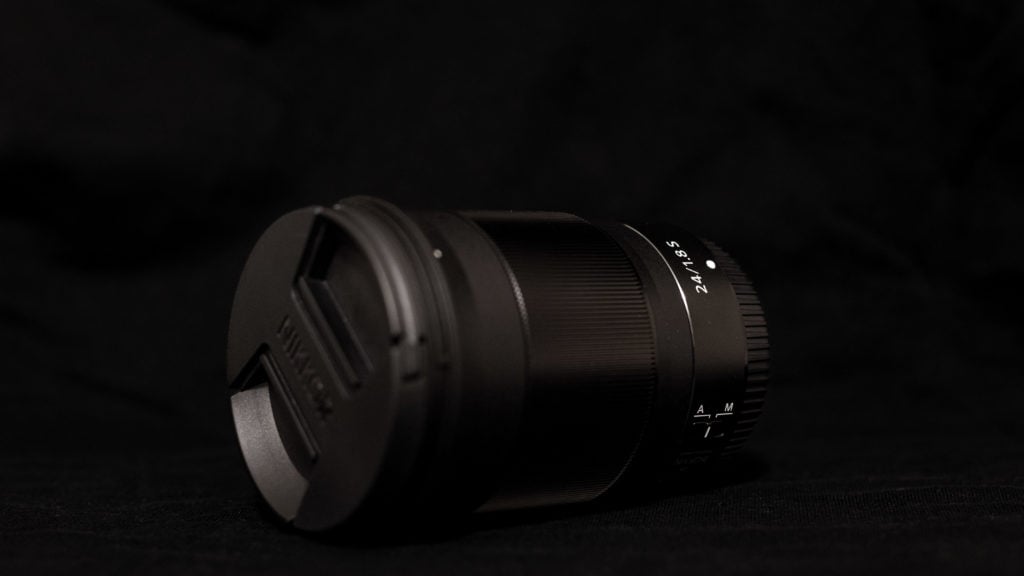 The Nikon Z 24mm is an incredible sharp compact lens with an aperture of 1.8. This makes it great for shooting at night or low light situations. Compared to the Nikon Z 20mm it's a bit smaller and overall feels better on a Nikon Mirrorless since its balance feels better.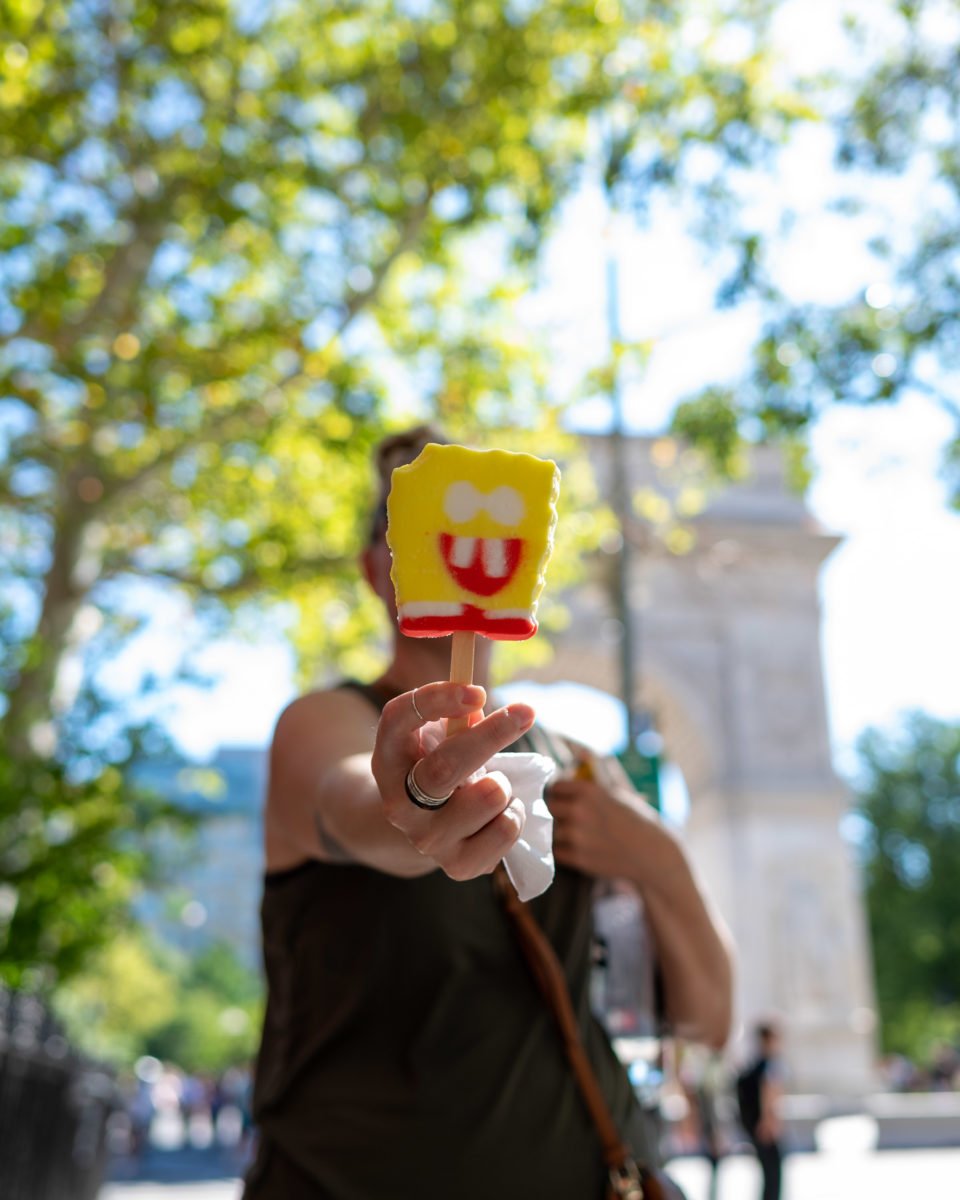 The Nikon Z 24mm f/1.8 takes 72mm lens filters which may be a pro or con depending on your lens filter selection. Of course if you have filters larger than 72mm you can put them on using a stepper ring.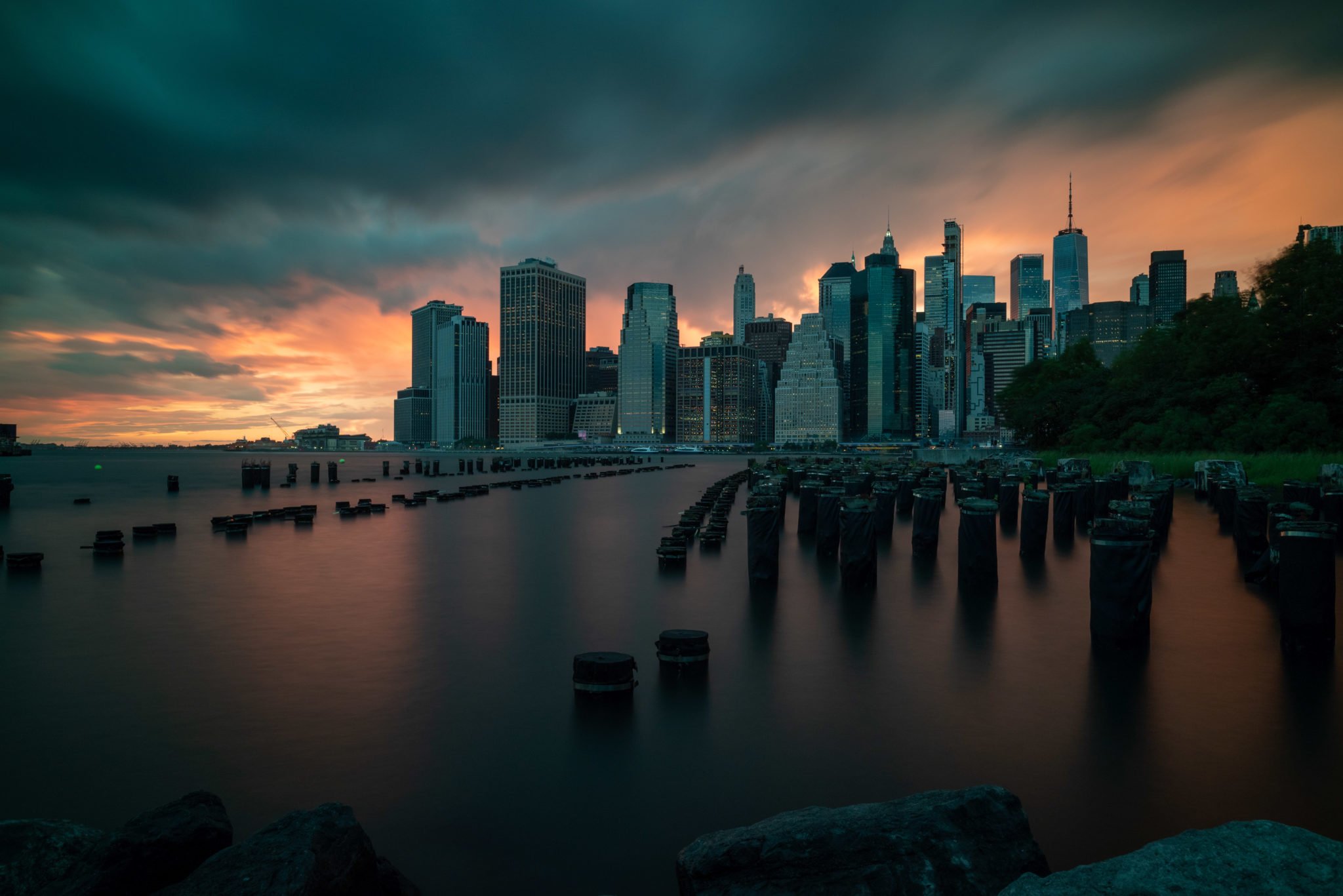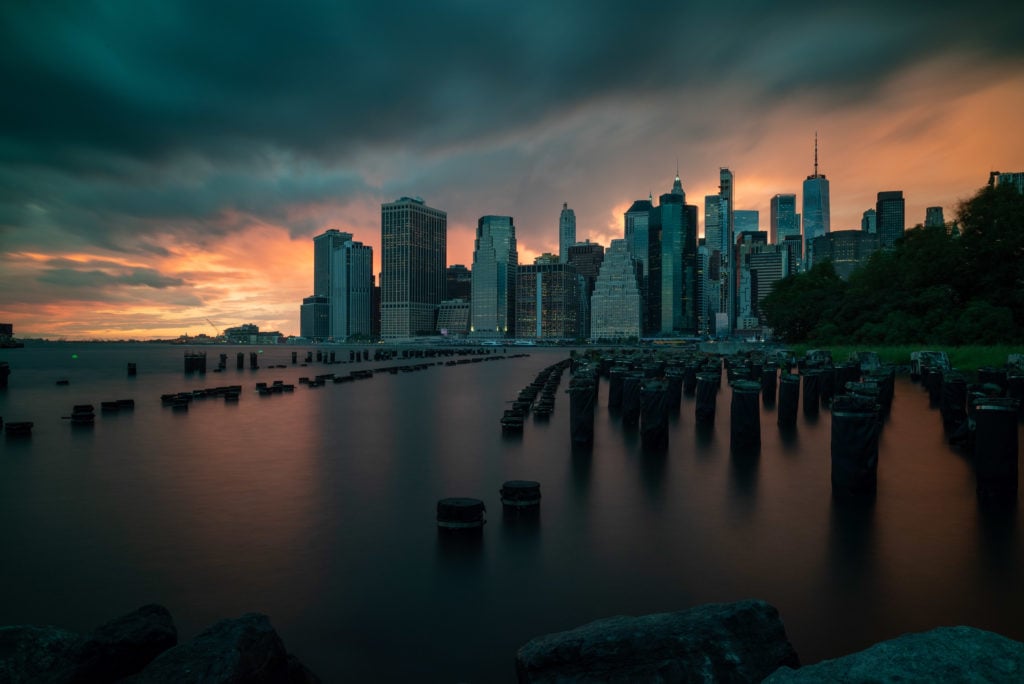 The Nikon Z 24mm f/1.8 is a great option if you need a sharp lens for street photography.
---
Summary
There is no perfect lens for everyone so at the end of the day it's about what you shoot. In my opinion if you shoot more portraits or a lot of street photography and need a smaller lens the Nikon Z 24mm f/1.8 will likely work better for you. While capturing cityscapes, landscapes, and architecture the Nikon Z 20mm f/1.8 will be a great fit at capturing wide scenes.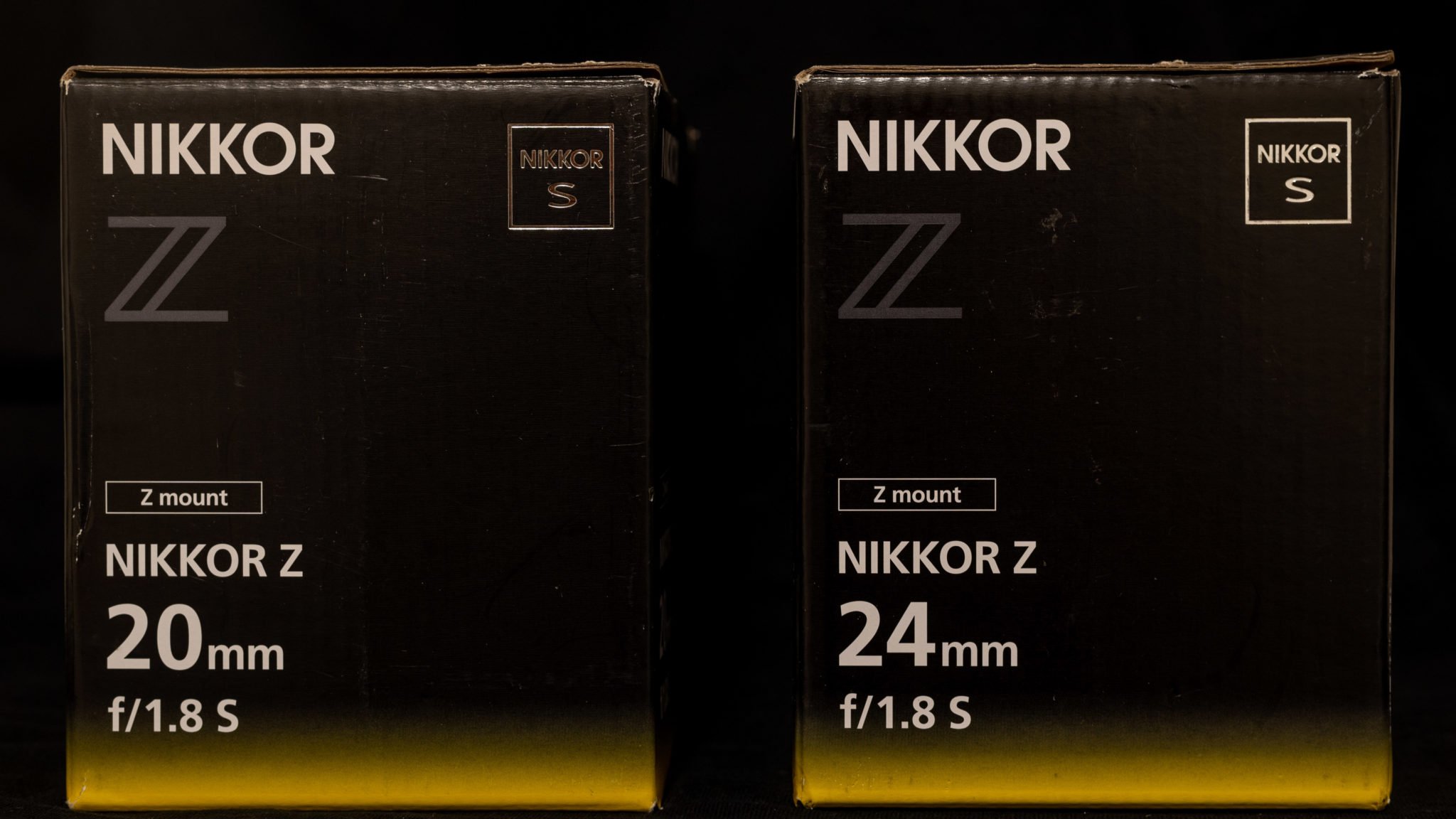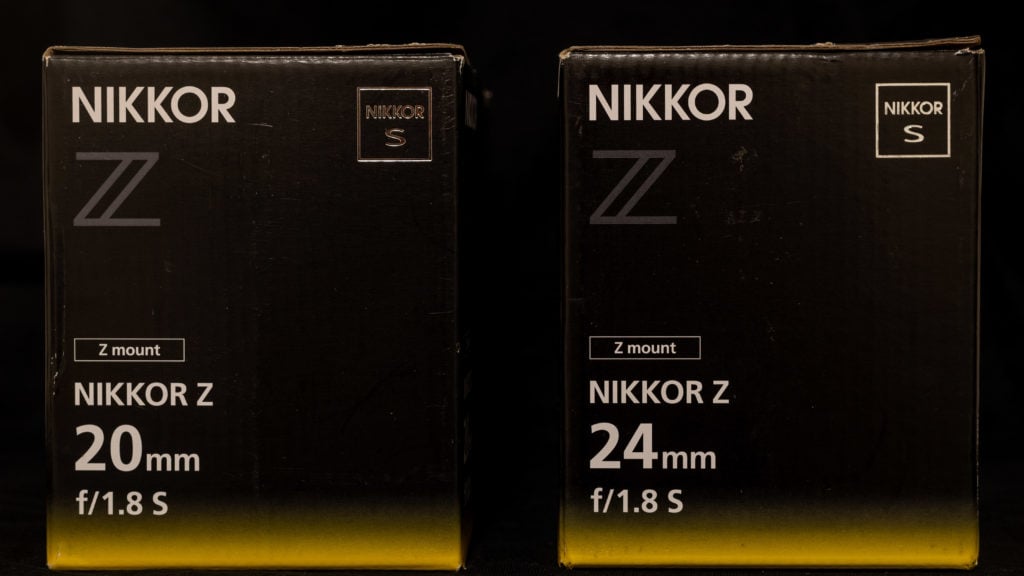 Images edited in Adobe Lightroom.
Photos shot by Tyler Williams (@heyitsboat) on Nikon Z5.
Lens rental provided by B&H Photo.
---
Thank you for reading! I hope this helped you narrow your search for a new lens. If you have any questions about the lenses just let me know in the comments below.