I had the pleasure to visit the Crumbs & Whiskers cat cafe in Washington DC. The cafe is located down a flight of stairs directly off of M St in Georgetown.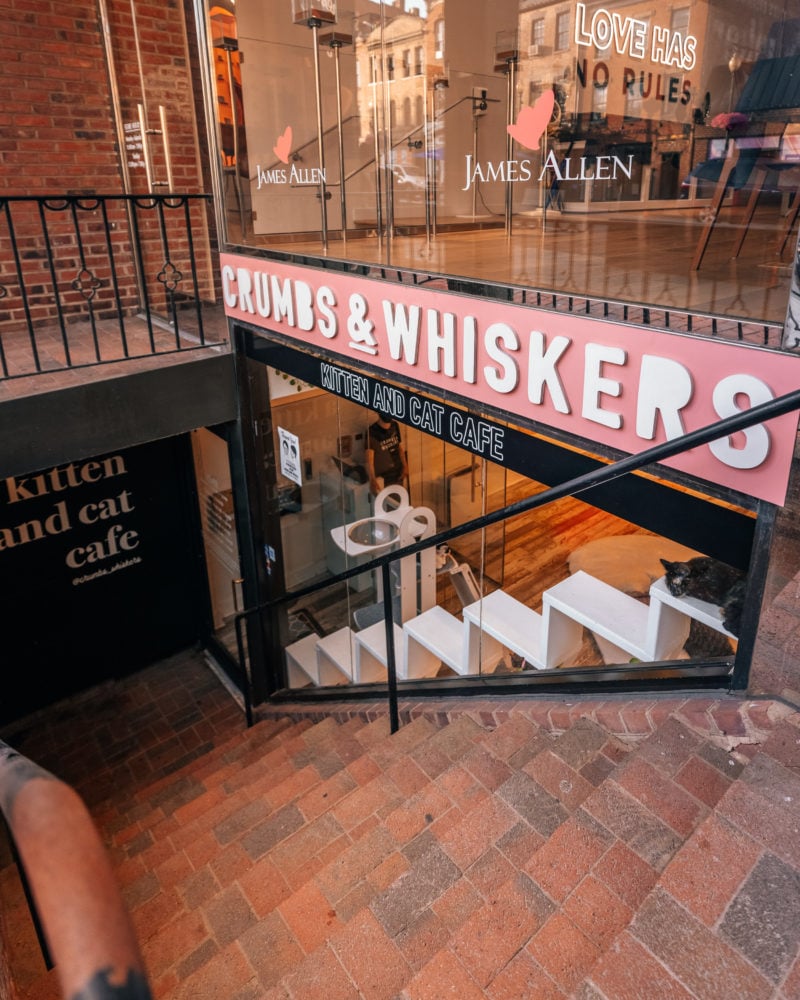 Once you enter the cafe there are plenty of places to sit and play with the cats. They typically have over 20 kittens for you to play with running about.
All of the cats in the cafe could use a good home and are available for adoption. You'll notice most of the cats have name tags while some have a heart on them indicating they need to be adopted together with another cat (for example if 2 cats are brothers).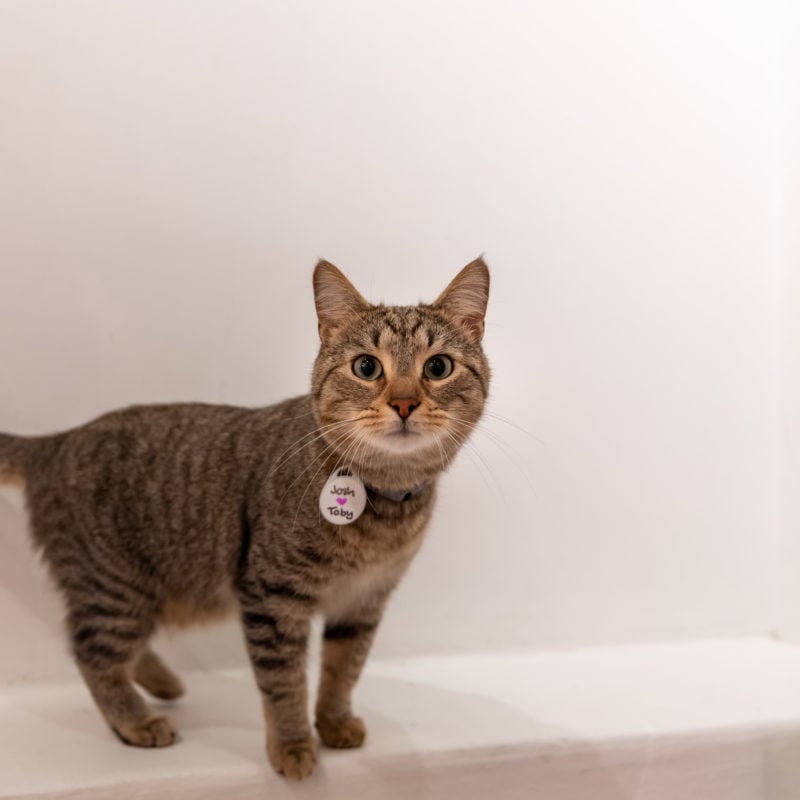 There were so many cute cats on our visit it was hard not to take all of them home. Especially Florence who had her ears cut off since they thought she had cancer in them.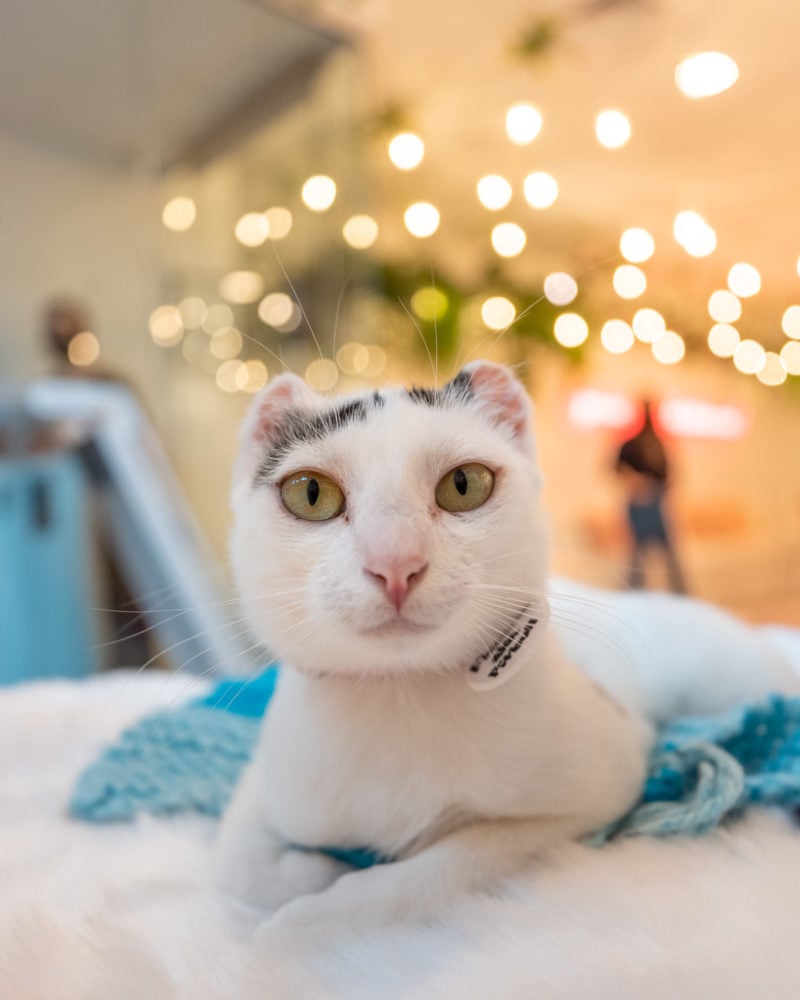 If you love cats as much as Meagan and I do I highly recommend visiting. I believe they also have coffee and snacks but I didn't get a change to try any since I was trying to enjoy my limited time at the cafe.
One of my favorite things about the place was how knowledgable the staff was. They all seemed very familiar with each cat and their personality quirks.
If you're interested in visiting Crumbs & Whiskers you can book a visit on their website.
Crumbs & Whiskers on Google Maps
---
Photos of Crumbs & Whiskers Cat Cafe in Washington D.C.
Here are a few more of my photos from the Crumbs & Whiskers in Georgetown. The lighting in the space made it really easy to photograph all the cats. If you're shooting on a mirrorless camera make sure to turn off silent shooting to prevent banding.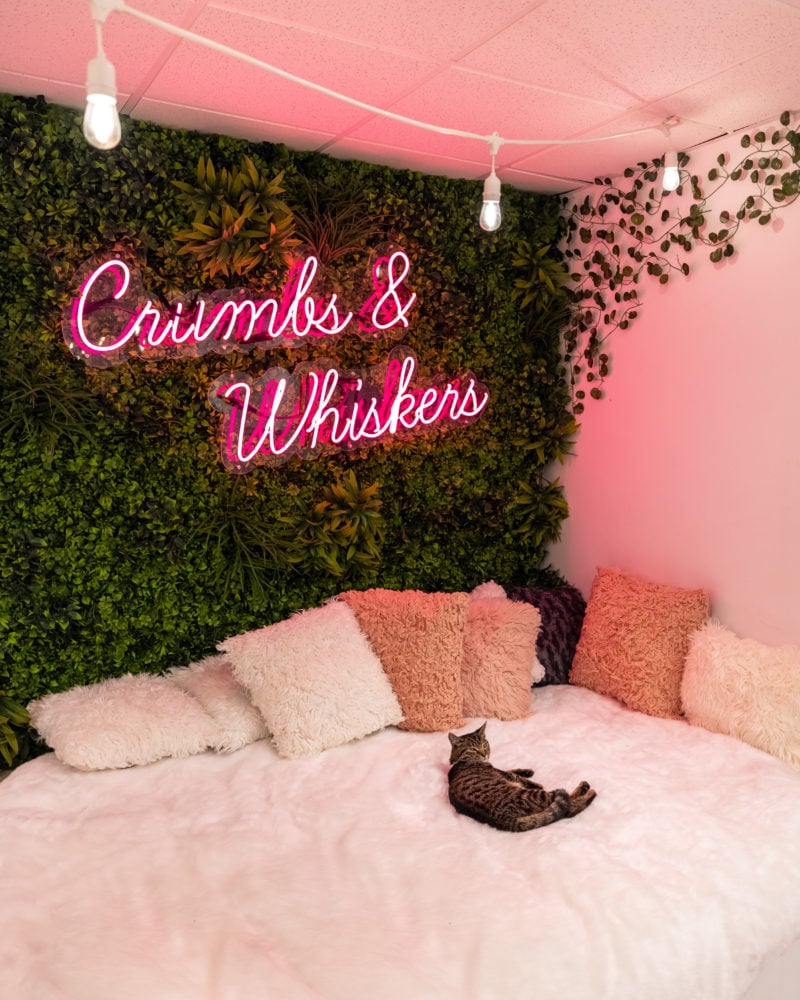 Disclosure: Crumbs & Whiskers invited me to experience their cafe.