Places to Photograph in Botany Bay, South Carolina
Botany Bay is a 4,687 acre wildlife preserve full of unique vegetation located on Edisto Island in South Carolina. With its huge 2.8 mile long shore full of dead trees this is a great destination for nature and landscape photographers.
Entrance to Botany Bay is free but a donation is recommended. When entering Botany Bay you'll have to sign in using your license plate number and you can pick up a map with information of all the sights.
Here are some of the best places to photograph in Botany Bay Plantation:
Tunnel of Oak Trees
The first thing you'll see when driving to Botany Bay is the avenue of mossy oak trees. There isn't much traffic on the road so it's easy enough to stop and wait for cars to drive though.
The entire wildlife preserve is a dirt road with many bumps. I don't think many cars would have trouble driving here but I could see it being a bit cumbersome after a heavy rain.
The Eroding Beach at Botany Bay
The main highlight of Botany Bay is its massive shore full of dead trees and overgrowth. Depending on the tide and time of day this location can change quite a bit.
I'd highly recommend bringing an ND filter to fully capture the sea and cloud.
Using the walking trail to access the beach is mandatory. It's about a 10 minute drive from the entrance to the beach parking lot which had plenty of parking during my visit. The walk to the beach using the trail is about 1/2 a mile which will probably take about 15 minutes of walking.
If you're planning to photograph sunrise here be sure to scout the location beforehand. Since the gates open 30 minutes before sunrise you have very limited time to make it to the beach.
The entire beach is about two miles so you could easily spend a couple of hours just walking up and down the beach.
Ice House at Bleak Hall Plantation
One of the only standing buildings left on the plantation is the ice house. Located on the Bleak Hall plantation which is one of the first things you'll see in Botany Bay. There is also a small gardening shed on the plantation but the Ice House is far more fun to photograph.
Botany Bay Driving Tour
When you first enter Botany Bay you'll be given a map at the sign in booth which will give you information about stops on the driving tour. The driving tour in Botany Bay consists of a single one way road looping around showing off lakes, trees, and rubble of historical buildings.
Hours & Rules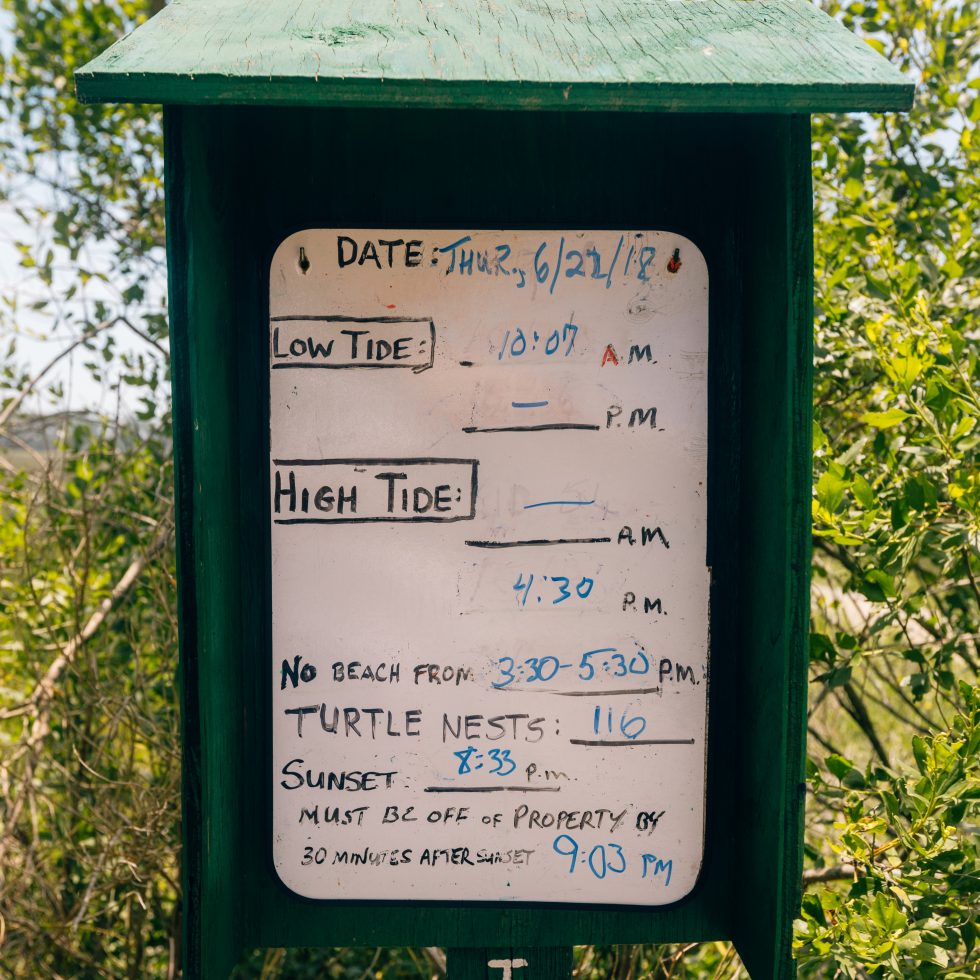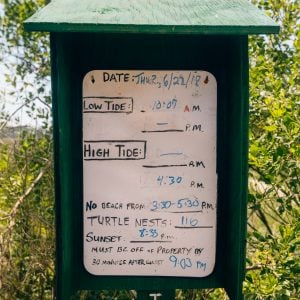 Hours of Botany Bay are typically 30 minutes before sunrise and 30 minutes after sunset. The gate closes at 8pm to prevent new people from entering but when exiting the gate automatically opens.
At the main entrance is a daily updated list of hours and rules which is also located before the beach. They prohibit visiting the beach at high tide but the hours will be listed on the board when you enter.
Due to the fact that Botany Bay is a wildlife preserve taking shells or anything is prohibited. Additionally they have plenty of signs saying no drones so I wouldn't recommend trying.
More Photos of Botany Bay
Botany Bay on Google Maps
Related Articles
Featured Articles