Almost all photographers agree: one of the best times to take photos is sunrise. A quiet morning with a stunning red glow is the perfect way to start a day.
There are plenty of things to know when photographing sunrises, like locations, timing, settings, and gear. In this article, I'll be going over all aspects of sunrise photography so you can get the best shot.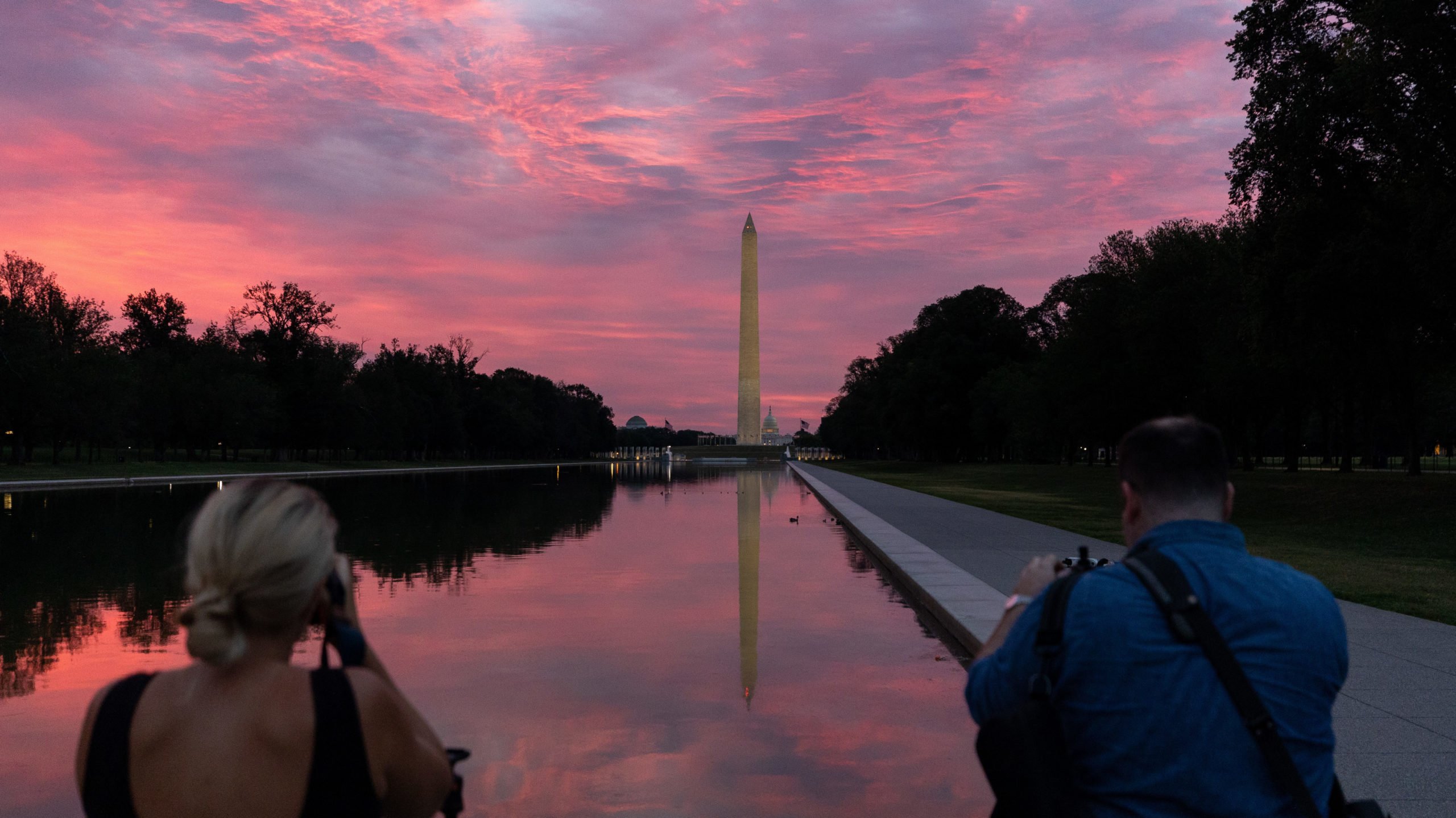 The first thing I recommend is to wake up earlier than you planned. This gives you a little bit more time for all aspects of your morning. I've found that a bit of extra time often leads to better results when I am not rushed and more alert for sunrise. Plus, when you arrive early at your location, you'll often see the pinks and blues that occur before sunrise.
Read on for more of my sunrise photography tips.
---
Location Planning for Sunrise Photography
One of the most important things to think about when photographing sunrise is the location. You can't fiddle with finding a location when you wake up so have a spot in mind before heading out.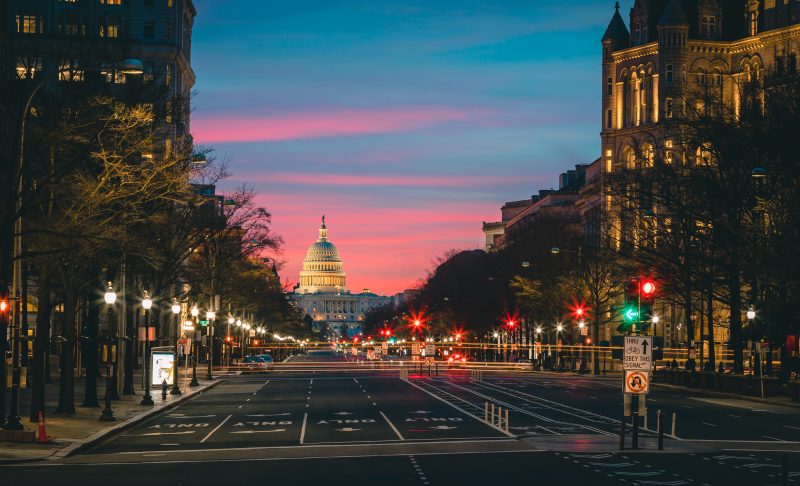 There are plenty of apps to help you plan your sunrise photoshoot. These can range from the quality of sunrise to angles of the sun and much more. At a minimum you'll want to be aware of where the sun is rising so you know where to photograph. For example if you're visiting a lake you'll need to know what side of the lake to be on. Additionally you'll need to know what time sunrise is but there are plenty of websites that tell you and most weather apps will show you sunrise times.
Apps that help plan for sunrise:
The regular weather app on your phone
---
How to Predict a Good Sunrise
Many of the apps above—including Skyfire in TPE and SunsetWx—will give you a score of how good the app expects sunrise colors to be. Obviously, you can't go out every morning, so these apps make it a bit easier to find days with good cloud coverage for sunrise.
Keep in mind: apps are not always 100% accurate at predicting sunrise quality. The app you choose might miss a morning booming with color or vice versa.
---
Gear You'll Need for Sunrise Photography
Besides a camera, here are also a few recommended accessories for getting more unique sunrise photos, like tripods and ND filters.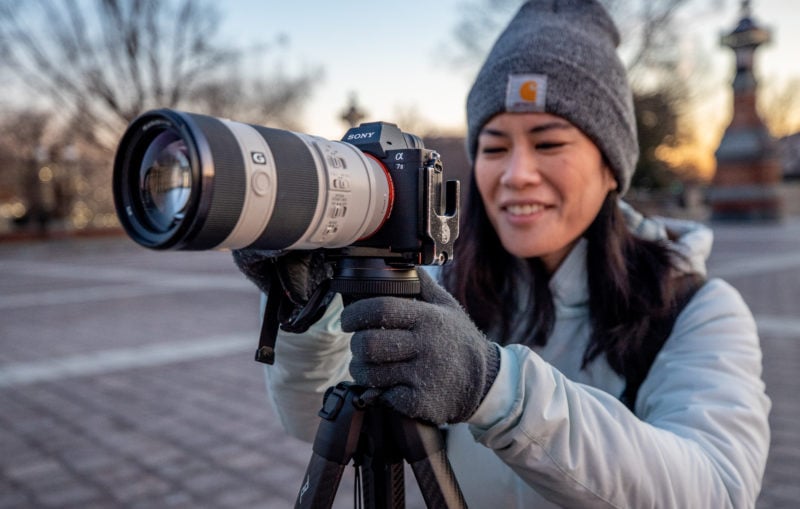 Camera: Most cameras will do a great job shooting sunrise, especially if you are using a tripod. Smaller sensors like an iPhone or a cropped sensor camera will perform worse in low light, making the need for a tripod even more important. For camera suggestions, you can read this list of the best mirrorless cameras for travel.
Lens: Having a lens with a lower aperture (f/2.8 or lower) will let more light into your camera, allowing for more detail and less noise. This is especially important if you are shooting handheld since the camera needs as much light as possible for shorter exposure speeds.
Tripod: If you want to capture more detail, a tripod is essential for photographing the sunrise. Since it's a low light condition, a tripod allows you to take longer exposures of the sky. This is especially important when using an ND filter (learn more about these below). You don't need an expensive tripod—just choose one that will hold your camera steady. Typically the quality of a tripod is judged by how stable it is in the wind and how much weight it can hold. You can't go wrong with a Manfrotto Tripod but there are plenty of options at all price ranges.
Filters: If you're new to ND filters, think of them as sunglasses! They force your camera to have less light. Most ND filters screw into the front of your lens. You'll need to know the filter size of your lens to purchase one. Using an ND filter for sunrise can lead to some unique results, like streaking in the clouds. You can also get graduated ND filters that allow you to darken the sky while keeping the ground more exposed. Graduated ND filters are a great way to keep detail in both the sky and the ground.
---
Camera Settings for Sunrise Photography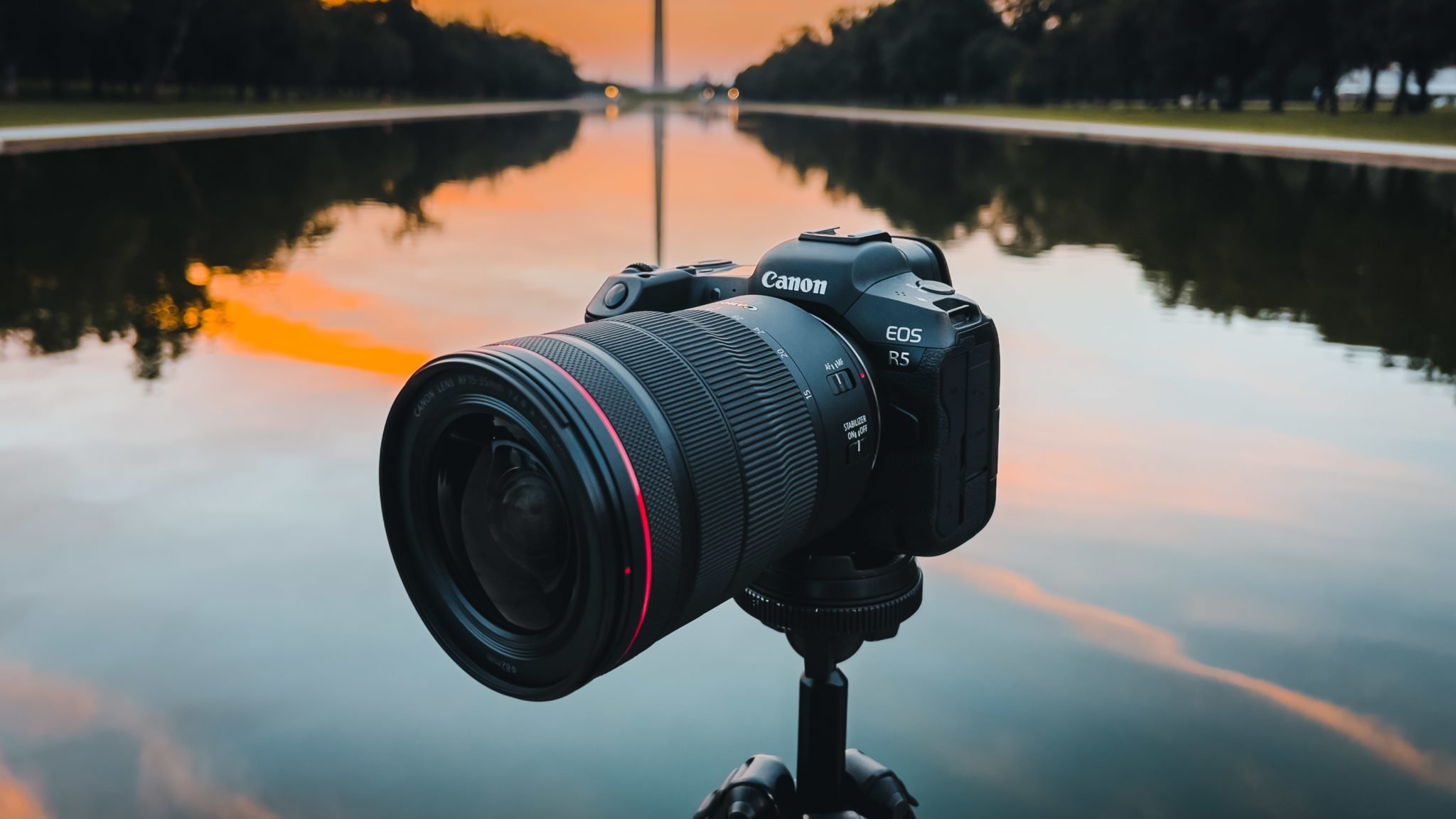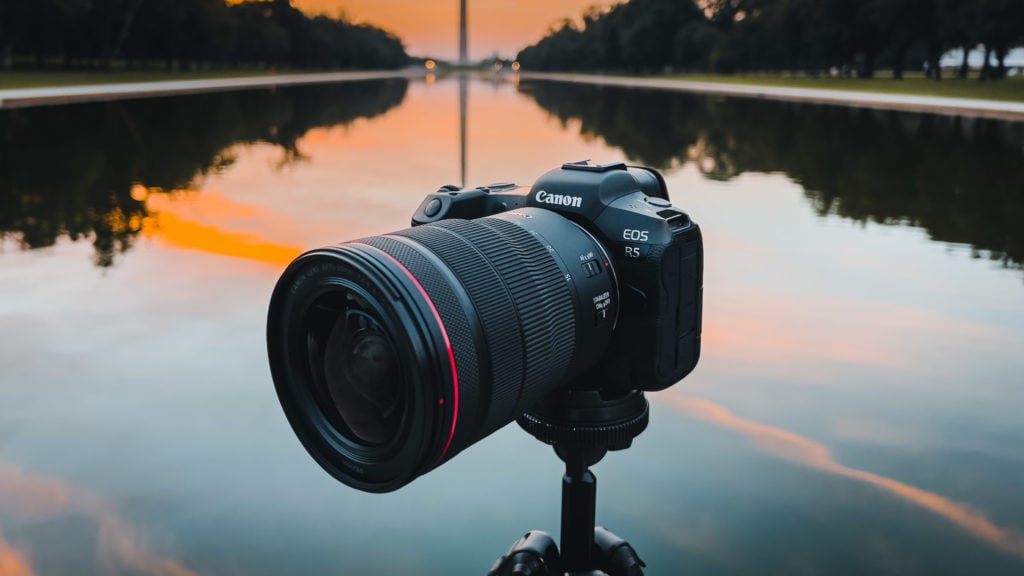 Over the years, I've found that there are a few settings and modes especially useful when photographing sunrise.
A lot depends on if you're using a tripod or shooting handheld. Below, I've separated the ideal camera settings for sunrise depending on how you're shooting. Ideally, you'll want to use a tripod, but depending on your morning, you might not want to lug one around. Shooting sunrise handheld is very feasible, especially with a low aperture lens.
---
Settings When Using a Tripod for Sunrise
When using a tripod for sunrise: A tripod allows you to shoot longer exposures. This means you can use ISO 100 to retain the most amount of detail. Additionally, you should shoot at your lens's sharpest aperture (typically around f/8).
Shooting Mode: Aperture priority (Av)
ISO: Low, 100-400
Aperture: Your lens's sharpest, typically f/8
Shutter Speed: Since the camera is on Aperture priority, your camera will automatically adjust.
Self-timer: 2 seconds. This prevents any vibrations from affecting your photos after you hit the shutter button.
Stabilization: Remember to disable any lens or sensor stabilization when using a tripod.
---
Camera When Shooting Handheld for Sunrise
When shooting handheld for sunrise: Shooting handheld means that you'll want to use a low aperture to let more light into your camera. Here are some simple settings for photographing sunrise that will give you the best results.
Shooting Mode: Aperture priority (Av)
ISO: Auto
Aperture: Lowest possible, f/1.8-f/2.8
Shutter Speed: Auto
Stabilization: On
---
---
Enjoyed this sunrise photography tips?
Please share a pin on Pinterest
---
I hope you enjoyed these sunrise photography tips. From sunrise camera settings to gear we've covered everything you need to know when photographing sunrise.
Now that you have the tips get up early and get out to shoot sunrise!
What's your favorite place to take sunrise photos? Let me know in the comments below, or send along any questions you have!