Best Mirrorless Cameras for Travel Photography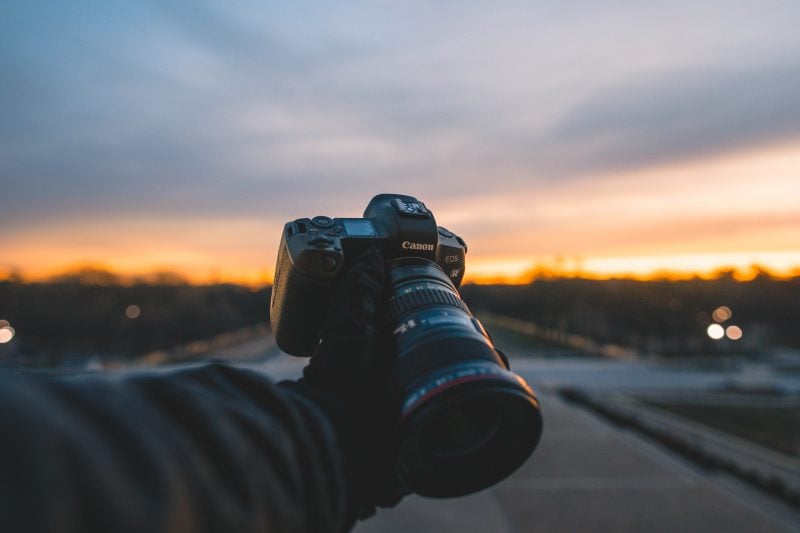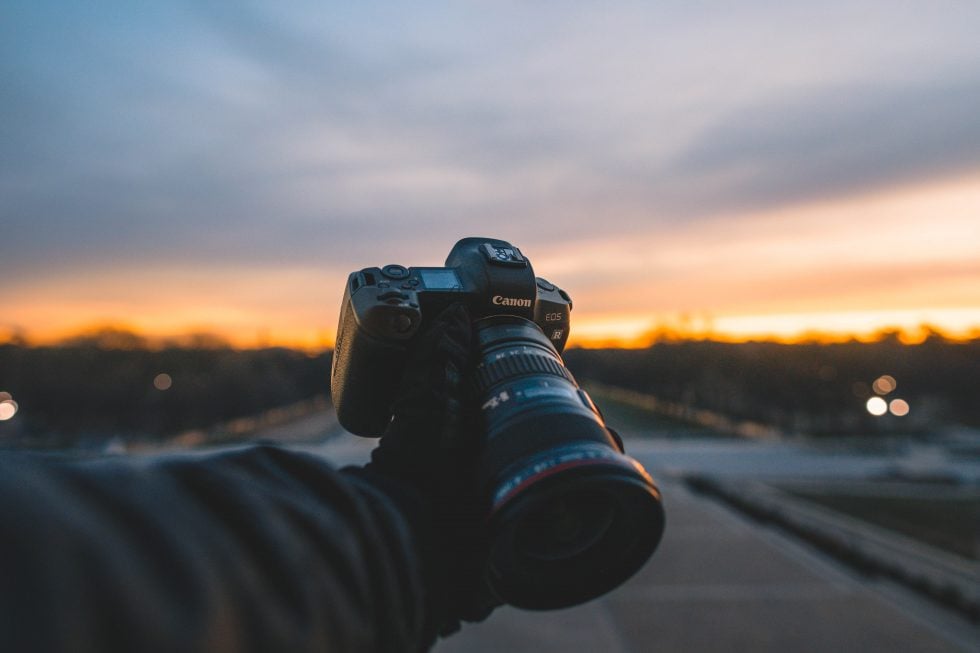 Photography has become a massive part of travel due to the popularity of Instagram. Larger cameras like DSLRs can be quite cumbersome while travelling so smaller lighter mirrorless cameras have taken the market by storm.
Whether you have a large budget or a small one you'll find the perfect camera with this list of the best mirrorless cameras for travel photography.
Important features to look at while buying a mirrorless camera for travel.
Sensor Size: Full frame, cropped, micro 4/3, all of these will affect how your camera takes photos and handles lenses. Full frame sensors offer the full sensor to your lens, meaning if a lens is 16mm it'll be 16mm. While on a 1.7x cropped sensor that 16mm lens will act like a 27mm lens. Micro 4/3 lenses will have a 2x crop so a 16mm lens will act like a 32mm lens. Even though there are plenty of lenses designed for cropped sensors the crop factor make it harder to find wide angle lenses for your body so it is optimal to get a full frame camera.
Megapixels: Depending on how you use your photos megapixels can matter greatly. If you're just uploading to Instagram a high megapixel count probably won't matter much. But if you plan on printing your photos a high megapixel count will be much more important. Granted a camera with more megapixels will typically take a sharper photo, even if it's not viewed at the original resolution.
Battery Life: Since you'll be on the go battery life will be extremely important. Especially if you plan on using your camera for travel videos. Many mirrorless cameras can be charged through their USB port making a battery charger one less thing to carry in your bag.
Built in Wifi: Once you start travelling and taking photos sometimes you'll want to edit and post your photos right away. This makes having a camera with wifi essential for travel. Once you get photos on your phone you can easily edit them in any editing app but I recommend Lightroom CC for editing RAW images.
Body Size: Having a small camera is one of the huge benefits of having a mirrorless camera. Since having less while you travel is a huge plus take into affect the size of the mirrorless camera you're about to buy.
Video Features: After you master photography many photographers start to make YouTube videos of their travels. If you have the slightest interest in making videos this will be important to consider before buying a mirrorless camera.
Weather Sealing: Rain, sleet, snow, all of these can be disastrous on a regular camera. Many high end mirrorless cameras and lenses are weather sealed so things like rain or snow won't damage them.
Lens Selection: Sony, Canon,Nikon, Micro 4/3 all offer different selection of lenses. I recommend looking into lenses of each system before commiting to a brand since lenses aren't shared across companies.
Image Stabilization: Many mirrorless cameras offer sensor image stabilization. Having a sensor and/or lens with stabilization will allow your camera to take in more light while you're taking hand held shots. This can be extremely useful when you're on the go since you'll be able to take lower ISO photos with faster shutter speeds. Additionally stabilization will improve your videos since they will be less shaky.
Best Mirrorless Cameras for Travel Photography in 2019:
Sony a7 III – Best Mirrorless Camera for Travel
Sensor Size: Full Frame
Megapixels: 24MP
Weight: 650g
Wifi: Yes
The Sony a7 III has to be the best mirrorless camera for travel. Its size, price, and features make it one great camera for travel. Sony has been in the mirrorless market for years so the a7 III is a combination of their best features.
With excellent low light performance, sharp photos, a tilting screen, and a weather sealed body it is one of the best choices for people looking to take their travel photography seriously.
The autofocus system is extremely reliable, paired with a 10 frames per second burst mode it makes it perfect for capturing fast action scenes.
One huge benefit of the a7 III is the ~700 shot battery life which is unheard of in any other mirrorless camera. Out of the box you can charge the battery internally using a USB C wire.
If you are creating YouTube videos the a7 III includes high quality 4k footage and slow-motion capture which is great for travel films. The in body sensor stabilization will also help smooth out your videos. The microphone jack will also come in hand when making videos but the a7 III lacks a flip screen so you won't be able to see yourself while vlogging.
Watch Video Review of the Sony a7 III
Canon EOS R – Best Mirrorless for Canon Users
One of the newest companies to enter the mirrorless market is Canon with their first entry the Canon EOS R. This full frame mirrorless camera packs quite the punch. With its 30 megapixel sensor and incredible image quality the EOS has become a great choice for Canon users looking to upgrade to a mirrorless camera.
Best of all Canon has made an adapter that makes Canon EF mount lenses work perfectly on the mirrorless body. This is a fantastic feature for those who are heavily invested in Canon EF lenses.
While a lot of people fault the camera for cropping in during 4k video recording and the lack of in body image stabilization the Canon EOS R is still a fantastic camera for travel photographers.
Best of all it has a flip out screen for selfies and vlogging! Combined with the microphone port the Canon EOS R is a great camera for vlogging.
Read my full Canon EOS R review it here.
Watch Video Review of the Canon EOS R
The Canon M50 has become a popular option for Canon users wanting a mirrorless camera. The sensor of the M50 is very similar to the Canon 80D but in a much smaller body.
It doesn't include some of the features in Sony mirrorless cameras like sensor stabilization but still includes a great feature set. It includes 4k video shooting that is sadly cropped when using 4k making it hard to use 4k for vlogging but other than that the video shooting includes fast dual pixel autofocus.
One downside is that the M50 has pretty short battery life as well but its price still makes up for its shortcomings.
Watch Video Review of the Canon M50
Sale
Nikon has released two of their first mirrorless cameras which are the Nikon Z6 and Nikon Z7. The Nikon Z6 has been heavily praised in reviews for it's incredible image quality, video quality, image stabilization, and fast autofocus system. If you already have Nikon lenses you can use the F to Z mount adapter to use all of your existing lenses.
Watch Video Review of the Nikon Z6
The Sony a6000 has been around for many years and is still a great entry-level mirrorless camera. It's hard to beat the a6000's great image quality, 24 megapixels, wifi, and a tiny body. It does lack 4k video and image stabilization but it's still a steal especially at it's price around $600 with the kit lens.
I think this is a great camera to learn photography while getting with Sony's menu system and ergonomics.
For its price the Sony a6000 is a great deal, especially since it has a lot of the same features as pro level cameras.
Plus with the included wifi you can transfer photos to your smartphone or even remotely shoot using the app. This makes it great for self portraits if you're using a tripod and have no one to hold your camera.
Watch Video Review of the Sony a6000
Sale
If you have a high budget the a6500 is an incredible choice for travel photographers. With built in image stabilization, a 24MP sensor, and wifi many people choose the a6500 over the a6000. If you are doing more video work it's likely worth the extra cost to pick up the Sony a6500 since most of the features improve video quality.
Watch Video Review of the Sony a6500
Sale
The Sony a7R II has been a massively popular mirrorless camera due to it's insane 42.4 megapixel count. If you are planning on printing your photos in a large format the a7R II won't let you down.
For those who want a cheaper body but still want a full frame mirrorless the Sony a7 II is also a great choice. You can read more about the A7 II in my friend Angela's review of the Sony a7 II.
Watch Video Review of the Sony a7R II
Sale
Fujifilm has been making mirrorless cameras for years. Many Fuji users love the true to life color of the images taken on the camera plus their lens selection.
While the Fujifilm X-T3 lacks in body image stabilization and a full frame sensor it makes up in a huge feature set. The X-T3 takes 4k video at 60fps which will give you milk smooth footage for travel films. Plus with increased megapixels and an improved autofocus system over the X-T2 you'll be taking incredible photos on your journeys.
Watch Video Review of the Fuji X-T3
Sale
If the video features of the GH5 aren't important to you the Lumix DC-G9 is great micro four thirds camera for photography. Plus the retro design of the Lumix DC-G9 is hard to hate.
While the micro four thirds sensor is quite small it gives you a massive lens selection since many companies make lenses for the sensor. The G9 also includes a high resolution mode that combines multiple photographs inside the camera to produce an 80 megapixel photo. This is perfect if you're a landscape or architecture photographer who loves to blow up their pictures in prints. Additionally you can charge the battery of the G9 with the usb port making it perfect for travel.
Watch Video Review of the Panasonic DC-G9
Sale
PANASONIC LUMIX G9 4K Digital Camera, 20.3 Megapixel...
PROFESSIONAL PHOTO AND VIDEO PERFORMANCE: 20.3-megapixel (plus 80-megapixel high-resolution JPEG/RAW in-camera image) Micro Four Thirds sensor with no low pass filter to confidently capture sharp images with a high dynamic range and artifact-free performance
The Olympus OM-D E-M10 Mark III may not have the most megapixels but it does carry a low price tag of around $650 with a kit lens. Plus with image stabilization, 4k video, autofocus, and awesome retro body the E-M10 Mark III is a great bang for your buck.
If you're looking to get into using a micro four thirds camera this is an affordable way to enter the ecosystem. So you can save your money for more flights and experiences!
Watch Video Review of the Olympus OM-D E-M10 III
Sale
For high end mirrorless micro four third shooters the OM-D E-M1 Mark II offers a slew of useful features. In-body Image stabilization, high 20 fps burst shooting, weather sealed body, and silent shooting modes the E-M1 Mark II is one heck of a camera. Plus the combination of sensor stabilization with lens stabilization in it's 4k shooting mode will give you super stabilized footage.
Watch Video Review of the Olympus OM-D E-M1 II
Sale
Sensor Size: Micro 4/3
Megapixels: 20.3MP
Weight: 725g
Wifi: Yes
If you plan on doing a lot of video on your adventures the Panasonic GH5 is an incredible choice. Many users love the 4k video capability plus it has a flip out screen so you can see yourself while vlogging.
The Panasonic Lumix GH5 also has a weather sealed body which will become essential once you hit a rainy day. Just make sure to pick up some weather sealed lenses.
Watch Video Review of the Panasonic GH5
Sale
---
These 12 mirrorless cameras are sure to improve your travel photography.
Related Articles
Featured Articles