Looking for the perfect UHS-II SD cards to use with your Canon EOS R7? In this post I'll be going over the best memory cards for the Canon EOS R7. With high-end features like Canon Log recording and 30 fps photo capture you'll want a fast SD card to get the most out of your new camera.
Shop for a Canon EOS R7 on B&H Photo
The Canon EOS R7 is a sleek and powerful mirrorless camera that combines exceptional performance with ultimate portability. With a 32.5MP APS-C CMOS sensor and DIGIC X processing, this camera is capable of high-speed shooting of up to 30 fps for capturing fast-moving action, making it ideal for sports and wildlife photography. Additionally, the camera features Dual Pixel CMOS AF II focusing system for ultra-precise focus tracking, while 4K60 10-bit video, HDR-PQ, and C-Log 3 ensure exceptional video quality. With a 30 fps electronic shutter and 15 fps mechanical shutter, the EOS R7 is a versatile tool for any photographer looking for high-performance and portability in one package.
Canon EOS R7 Memory Card Recommendations
The Canon EOS R7 is equipped with a single memory card slot that is compatible with SD cards exclusively. Eye-Fi and Multimedia Cards (MMC) are not supported by the device. Additionally, the camera can handle UHS-II memory card speeds, enabling faster transfer rates for read and write operations of data.
Memory Card Slots: 2 (Eye-Fi and Multimedia cards (MMC) are not supported)
Memory Card Type: SD Card
Memory Card Speed: UHS-II
For maximum video quality, video shooters using the Canon R7, which has the ability to shoot in 4K with Canon Log, should make use of UHS-II speed cards.
---
Best UHS-II SD memory cards for Canon EOS R7: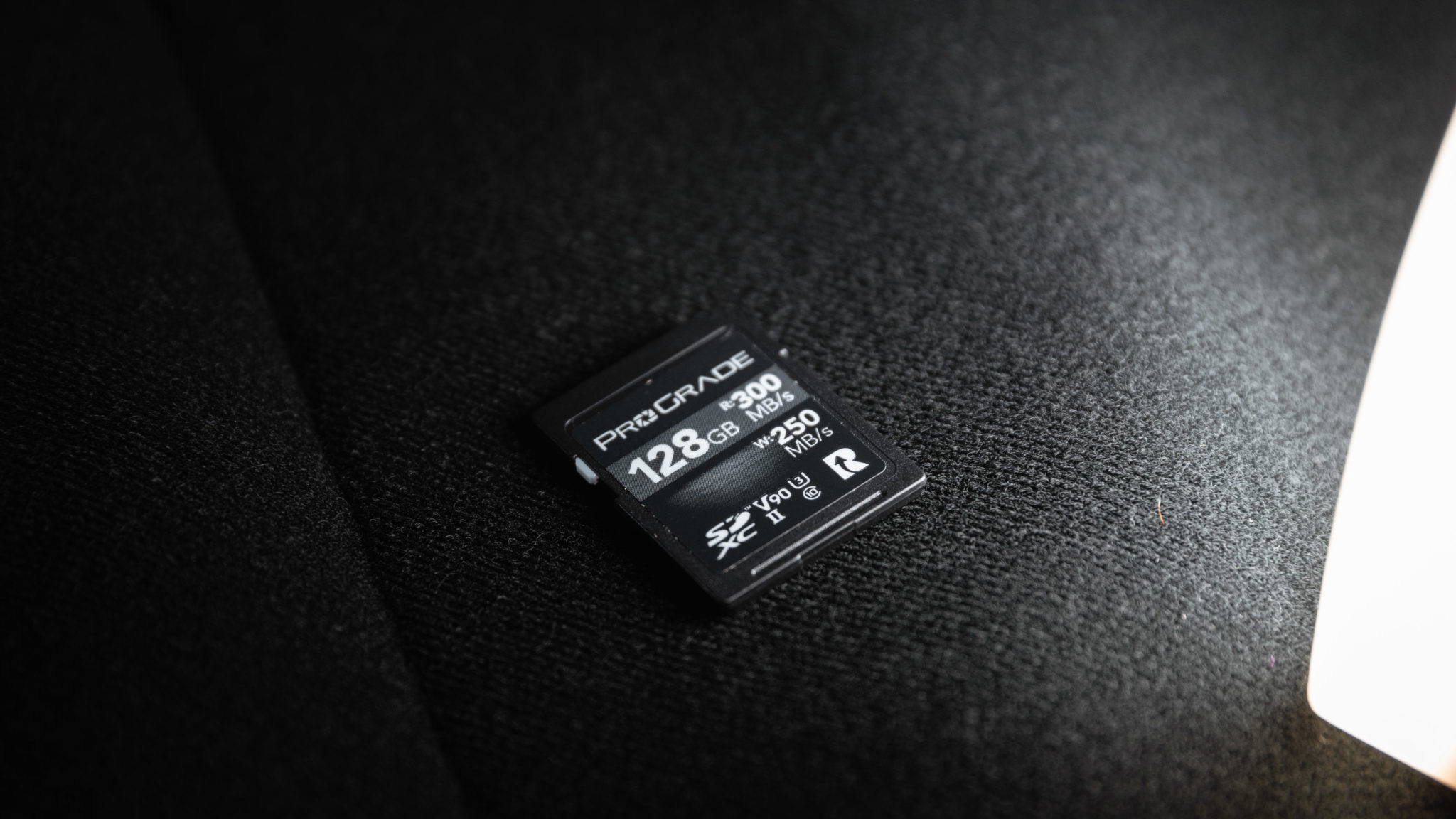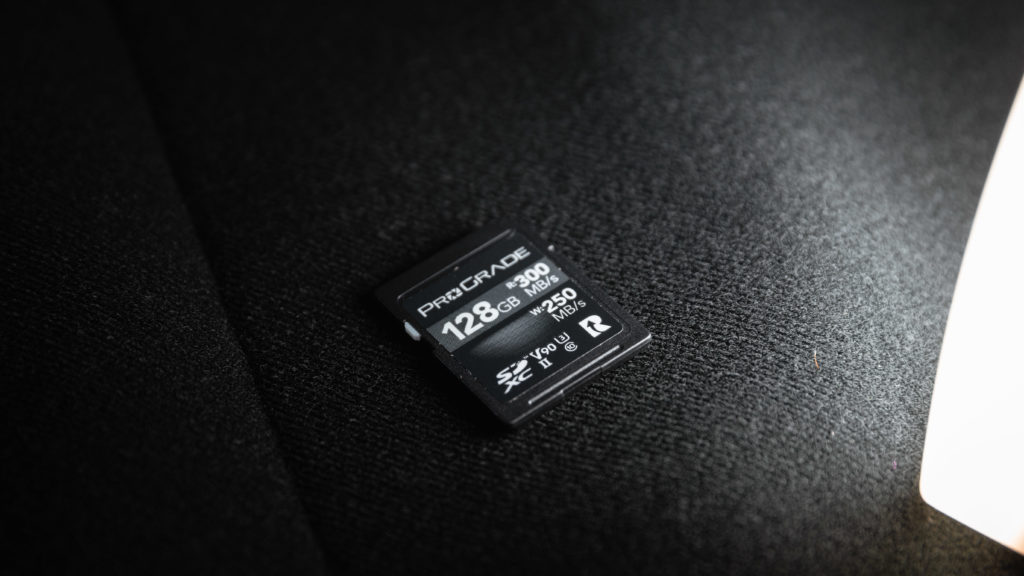 Discover the finest UHS-II SD cards to enhance the performance of your Canon R7. Sony Tough and ProGrade are two of my preferred memory card brands that offer unmatched quality. These SD cards are the best SD card choices for capturing footage at the highest quality settings on the Canon R7.
Sale
---
Best UHS-I SD memory cards for Canon EOS R7:
Opting for a UHS-I Card is recommended if you do not intend to capture shots at high shutter speeds or utilize video functionalities such as 4K or C-Log.
SanDisk 256GB Extreme SDXC UHS-I (Slower but much more affordable)
Sale
---
Canon EOS R7 SD Card Specifications
The Canon EOS R7 SD card specifications are listed on the R7 Specification sheet. It includes information such as storage capacity, speed class, write speed and more. With this information, users can make an informed decision on the best SD card for their needs.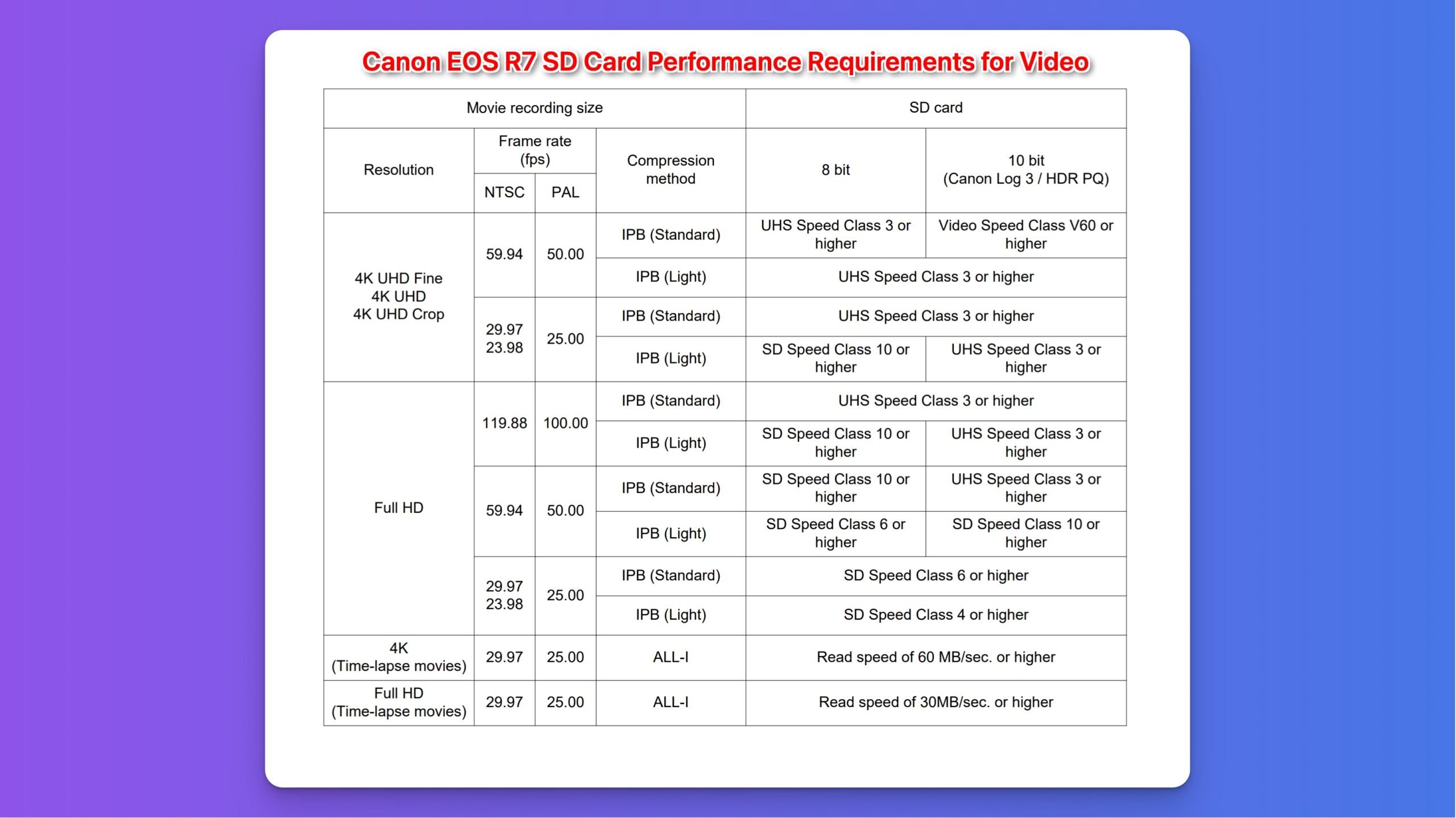 ---
How to Format SD Cards on Canon EOS R7
Formatting memory cards on the Canon EOS R7 is a simple process. Just navigate to the Setup Menu 1, indicated by the wrench icon, and select the "Format card" option. Within this menu, you also have the option to perform a low-level format, which erases all data on the card, including sensitive photos, preventing their recovery.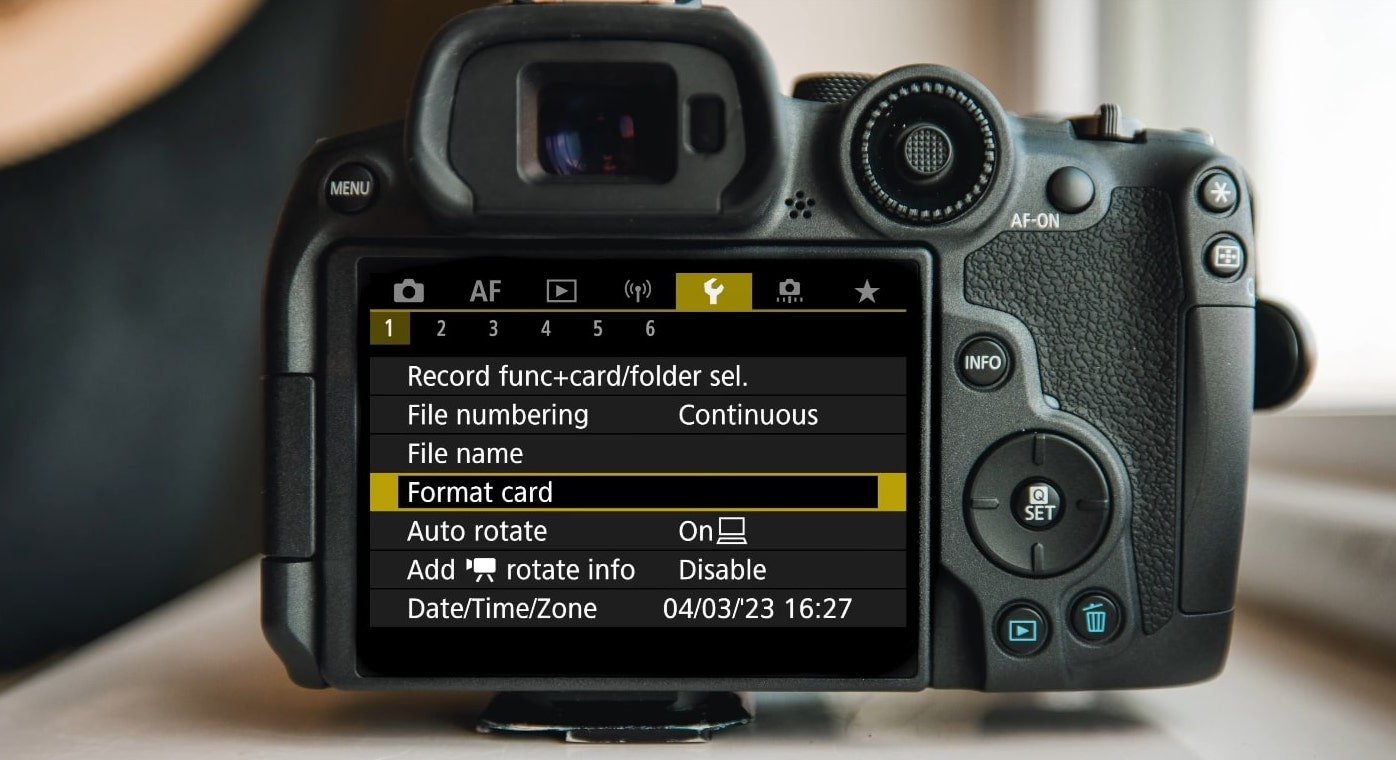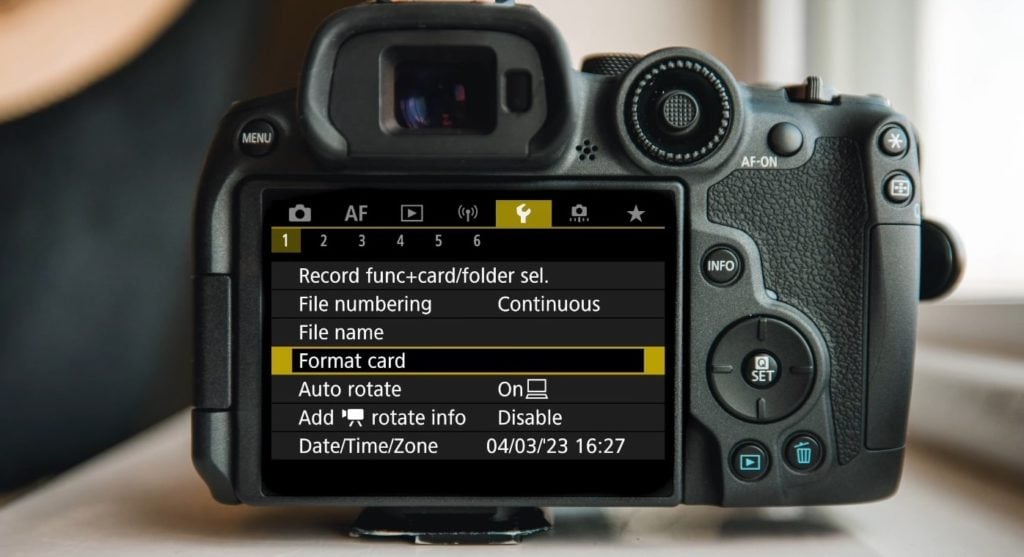 For optimal performance from your Canon EOS R7, it's recommended to format your new memory card as soon as you get it.
---
If you just got a Canon R7 I'd also recommend checking out my article of the best Canon R7 settings. This will help you to familiarize yourself with all of the camera's options.
For more information about SD card read/write speeds on the Canon R7 check out the R7 spec manual.