After getting your brand new Canon EOS R it's tempting to just go out and shoot but I have found a few settings to get the most out of your new camera. By default things like the touch bar are disabled and if you want to become proficient at using the EOS R here are the best settings for the Canon EOS R.
---
Charge the battery: Before using your camera I recommend charging the battery so your first use is from a full charge.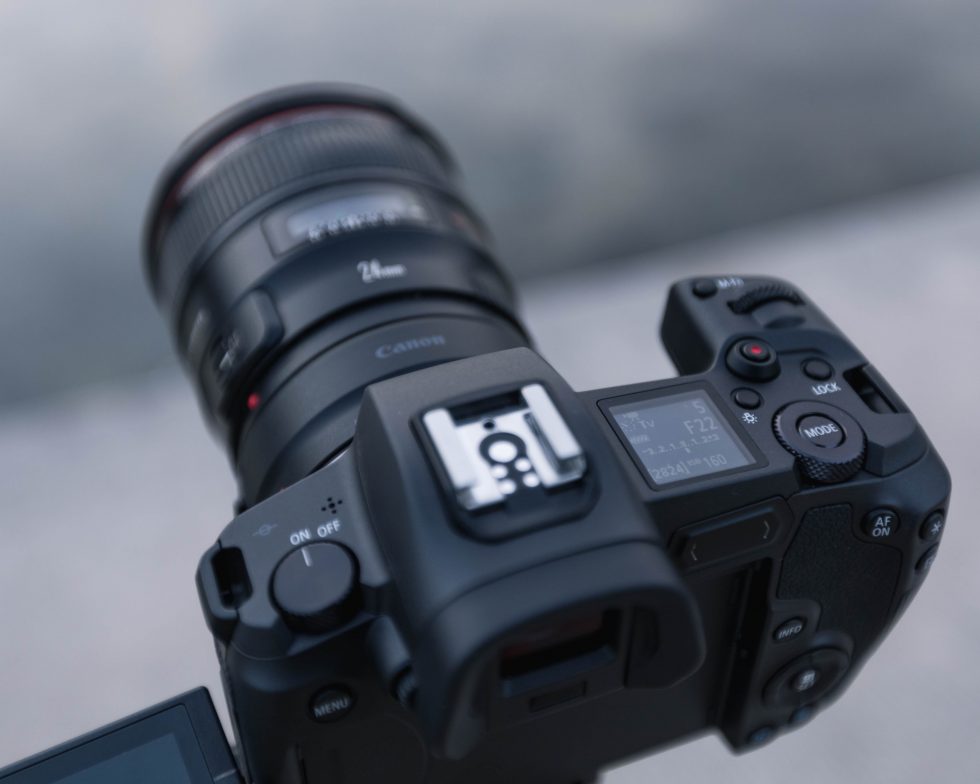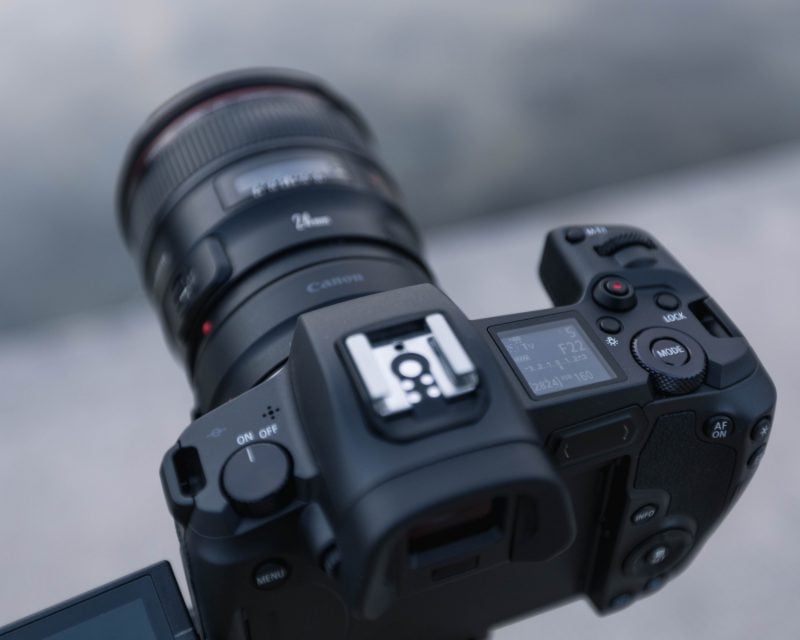 Additionally, update the firmware since some improvements have been added in firmware updates. These improvements include eye AF and the 1.4.0 update massively improved the eye AF added in earlier updates. Latest firmware updates like version 1.8.0 include support for new RF lenses as they are released. You can find the latest EOS R firmware updates on Canon's website.
---
My recommended settings for the Canon EOS R:
First ensure your camera mode is set to P, Av, Tv or Manual. When in full auto the camera won't show you all of the photo options.
Shooting Menu 1: Image Quality, change quality to RAW and JPEG to "-" since most phone apps and desktop apps support RAW photos now there isn't much reason to shoot JPEG.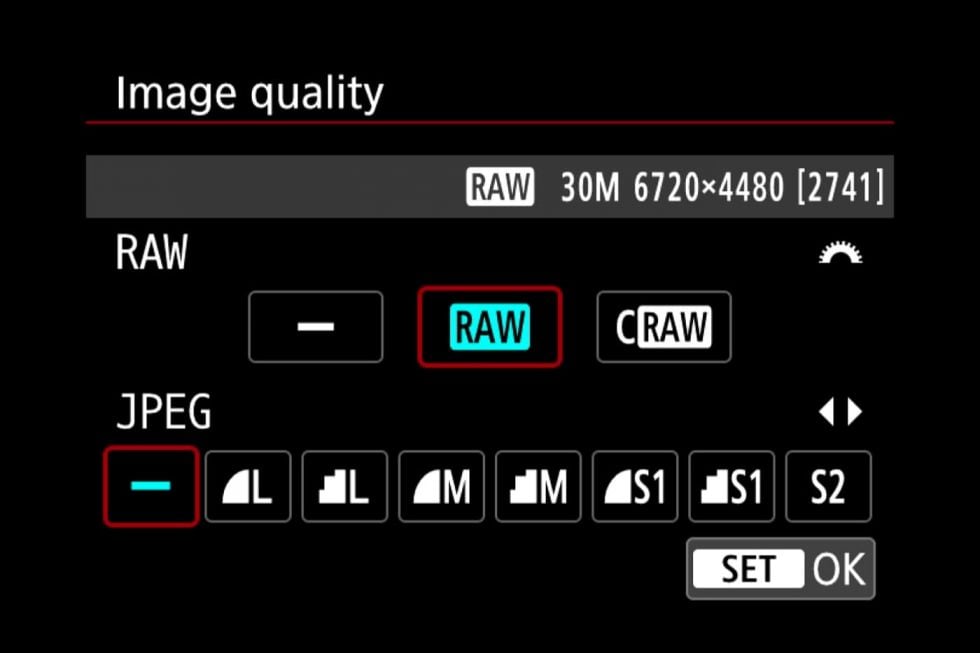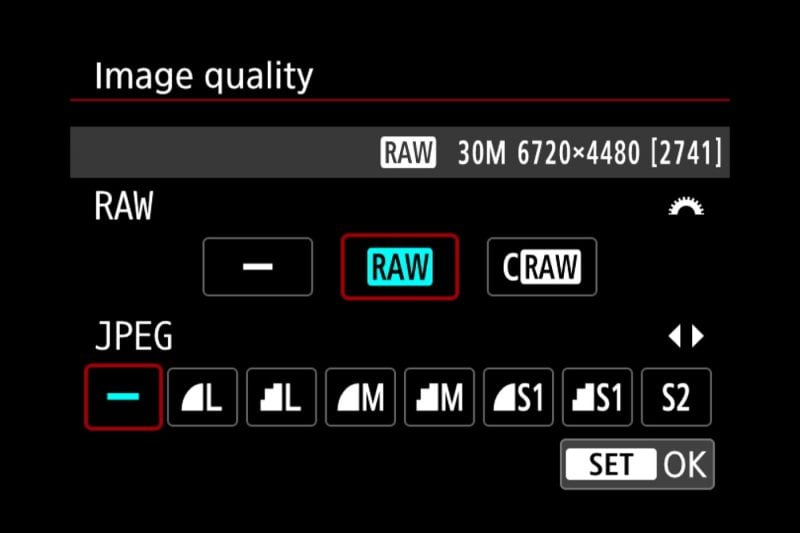 Shooting Menu 3: ISO Speed Settings, change Min. shutter spd. to auto(1), if you select auto you'll have the option to set it faster. This makes your minimum shutter speed faster resulting in sharper photos. If you still can't seem to hold your camera steady enough you can set this higher.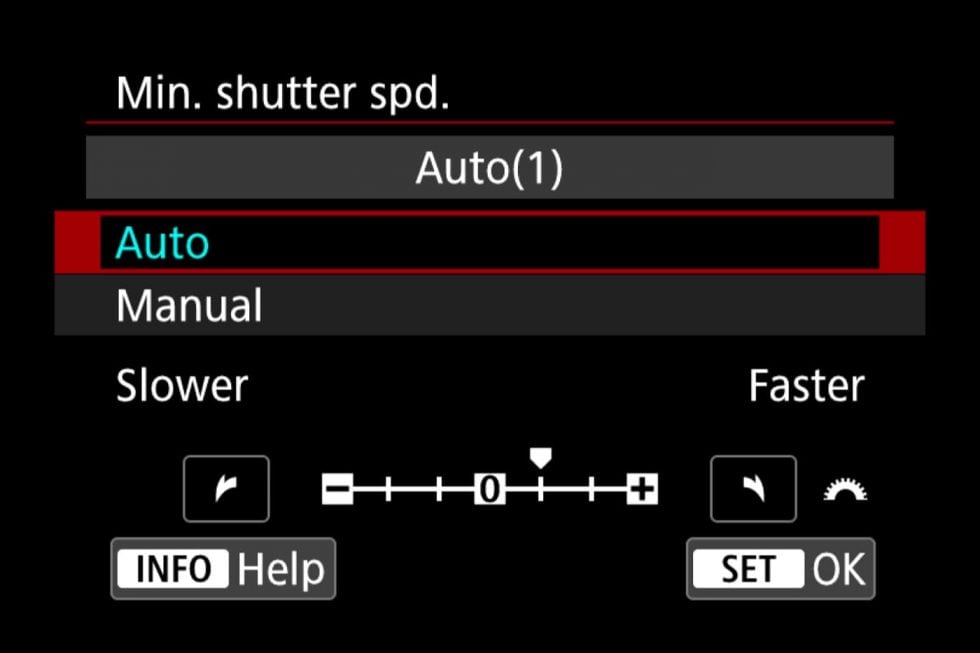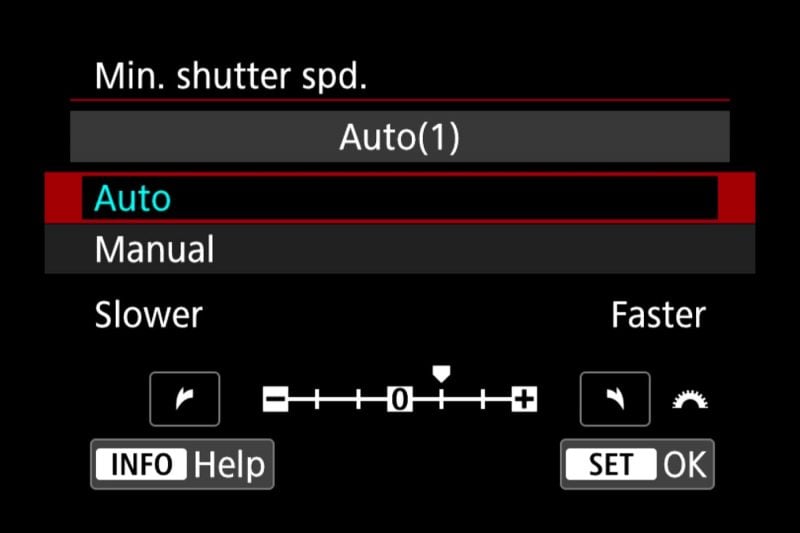 Additionally, in the ISO speed settings, you can set the max ISO used in time-lapse movie recording. Typically when shooting a time-lapse you're using a tripod so setting the max ISO to 400 or 800 will yield better results. Best of all you can get light trails at night using lower ISO settings during time-lapse recording.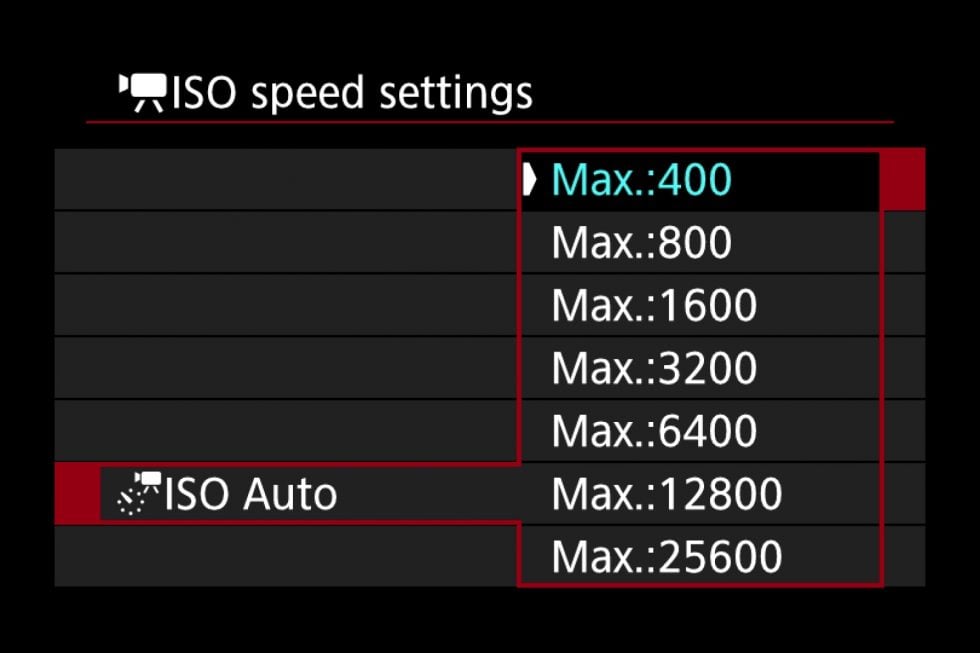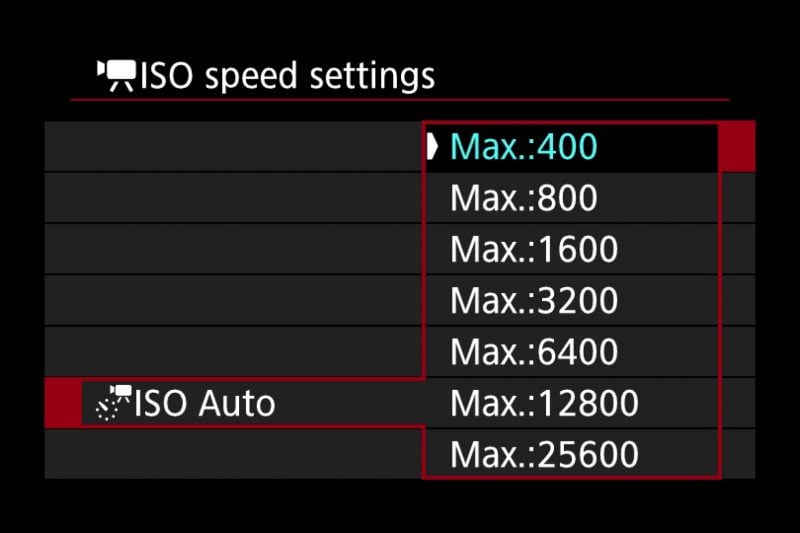 Autofocus Menu 4: Set AF-assist beam firing to off, normally the camera will glow an orange light to improve the autofocus speed but I found this to be more of a nuisance than improving focus.
Playback Menu 3: Playback information display, turn off displays that aren't relevant to you, I keep on 1,2,3,6,7, and 8. You'll waste time cycling through menus you aren't using so this one will save you time while reviewing.
Playback Menu 3: Magnificatn (apx), change to Actual size, this will set it so when you zoom into a photo while reviewing it'll instantly go to 100% which is perfect for checking if the photo is sharp. I highly recommend changing this setting on your EOS R.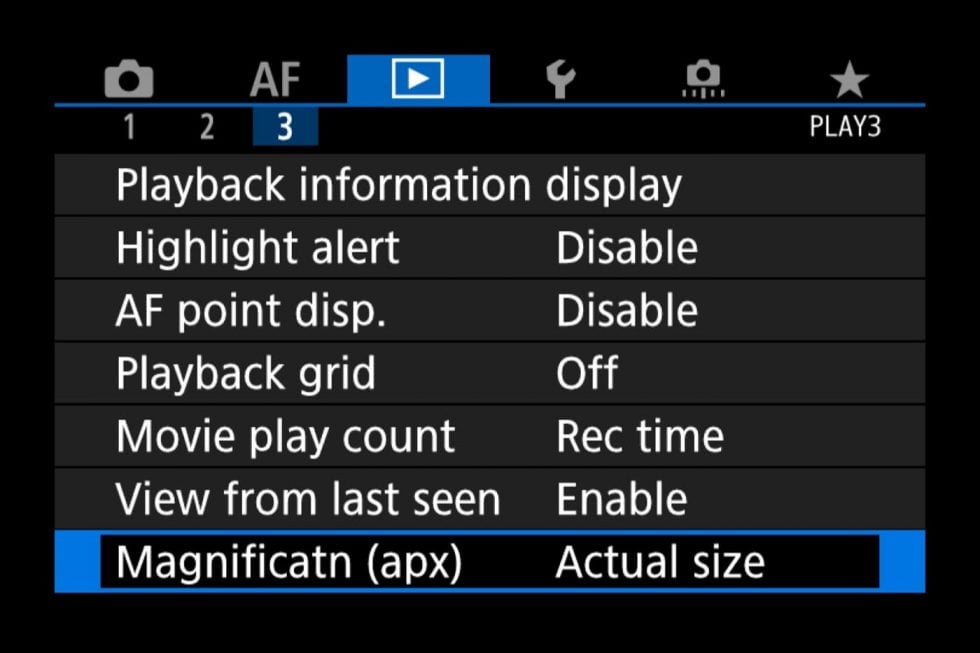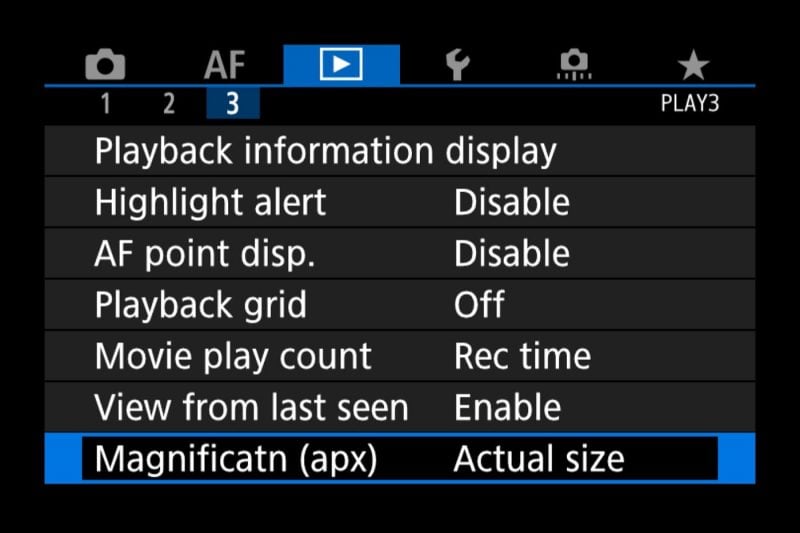 Setup Menu 3: Beep, Disable, I find the beep incredibly annoying while shooting but you can turn it off here if you prefer.
Setup Menu 4: Display settings, set Display control to manual and Manual display to Screen, This is purely preference but I got extremely annoyed by the viewfinder turning off the screen when my fingers got near the viewfinder. Changing the setting to this will fully disable the EVF viewfinder.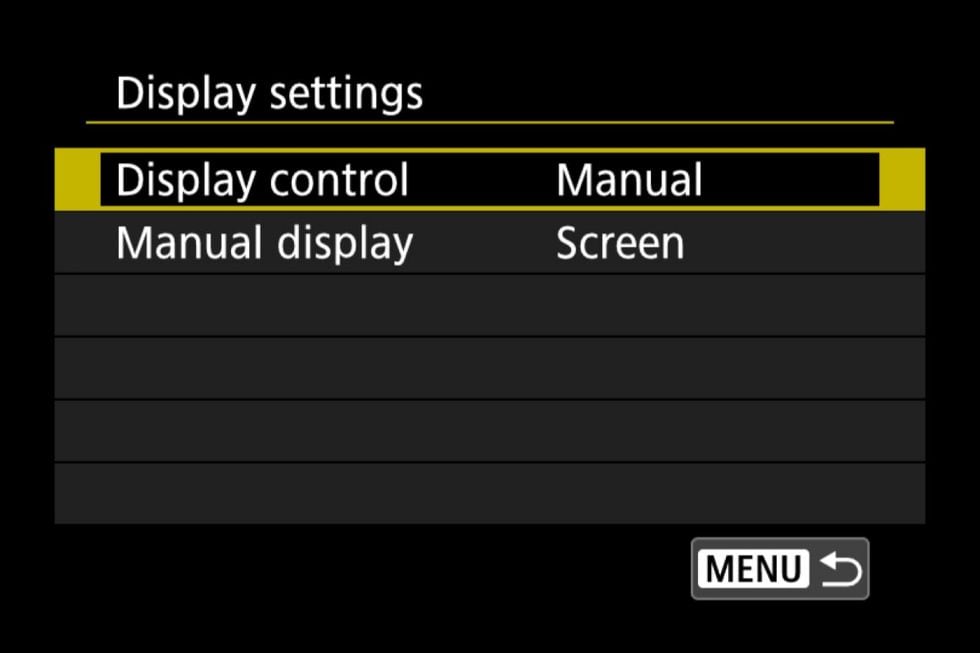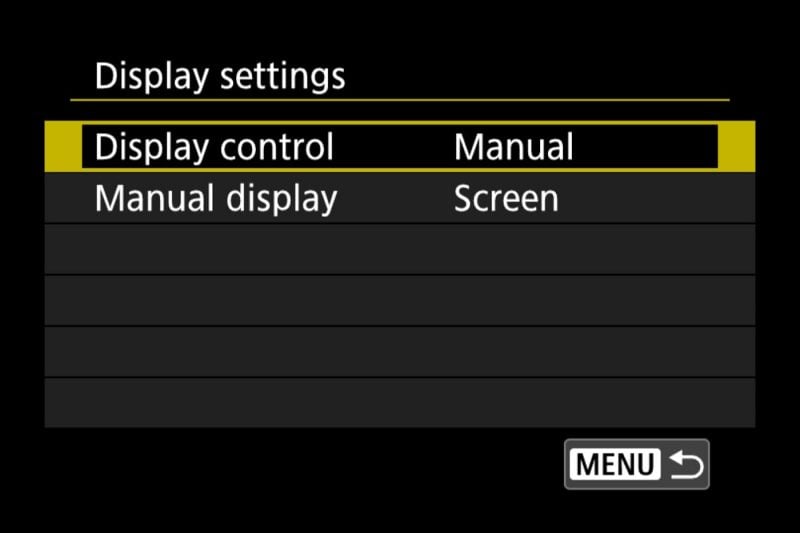 Setup Menu 5: Set the camera up so you can wifi to it from your phone. This involves using the Canon Camera Connect app to connect to the camera. Once you're on the go being able to connect to the camera to get RAW images off is a huge plus.
Setup Menu 5: Set the Multi function lock to only lock the M-Fn bar. I found that I would hit the touch bar often and this makes it so the lock button locks the touch bar function. The built-in disable function for the touch bar involves holding the bar for a few seconds was a lot more inconvenient than just tapping the lock button.
Operation Menu 4: In Customize buttons I recommend setting the arrows to "Direct AF point selection", this will allow you to move the focus point with the arrow rather than the touch screen. This is how my previous Canon cameras worked so I found this to be optimal since I could line up my focus point by hitting one direction. I will note the default arrow buttons are used in Flexible-priority mode so if you plan to use that it may be useful to keep the defaults.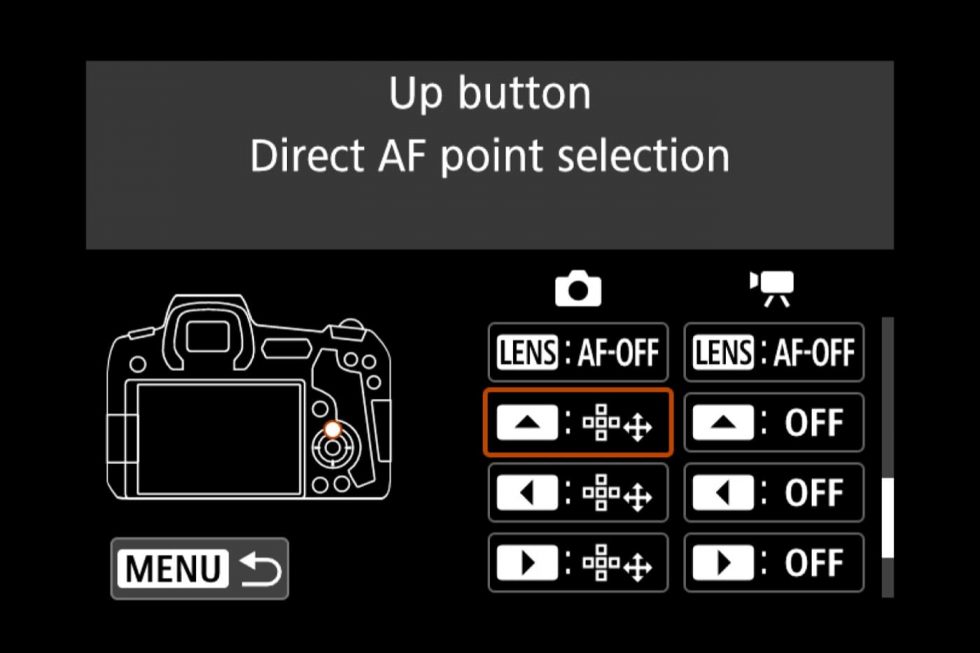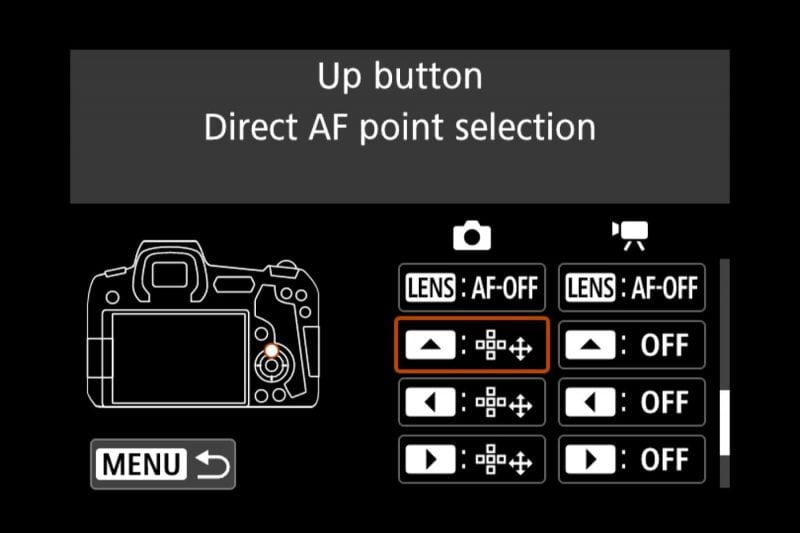 Operation Menu 4: Customize the touch bar in Customize M-Fn bar, I set this to autofocus modes. By default, this has no functionality selected and I found scrolling through the AF modes as being useful.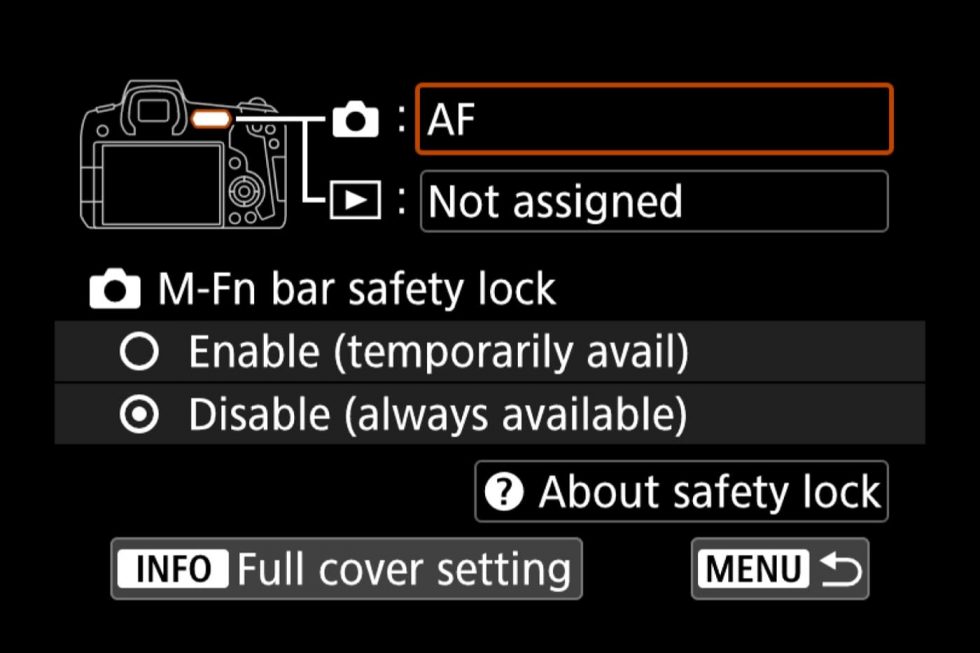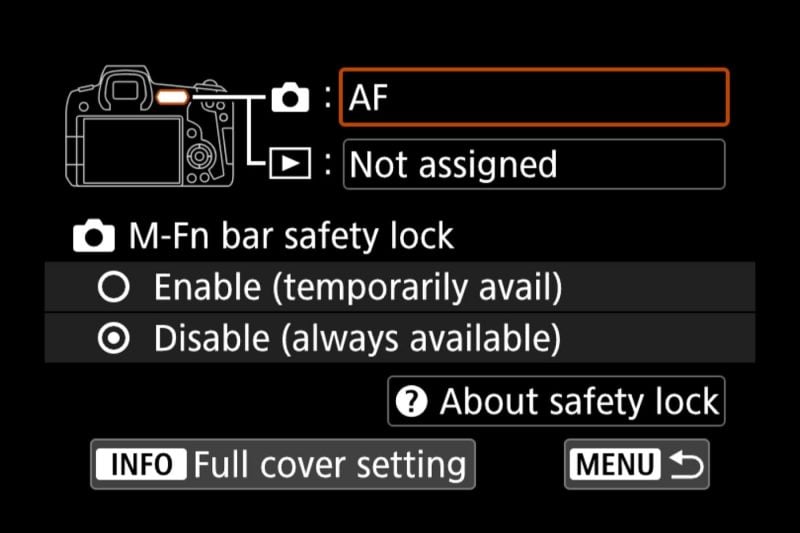 That is it for my suggested Canon EOS R customizations!
---
After you have spent a few weeks with the camera I highly recommend setting up your own custom menus. Below are the customizations I use in my custom menu. Most important formatting the SD card and setting custom shooting modes are frequently used by me. Plus having the wireless communication settings off-hand is helpful if you want to quickly transfer photos to your phone.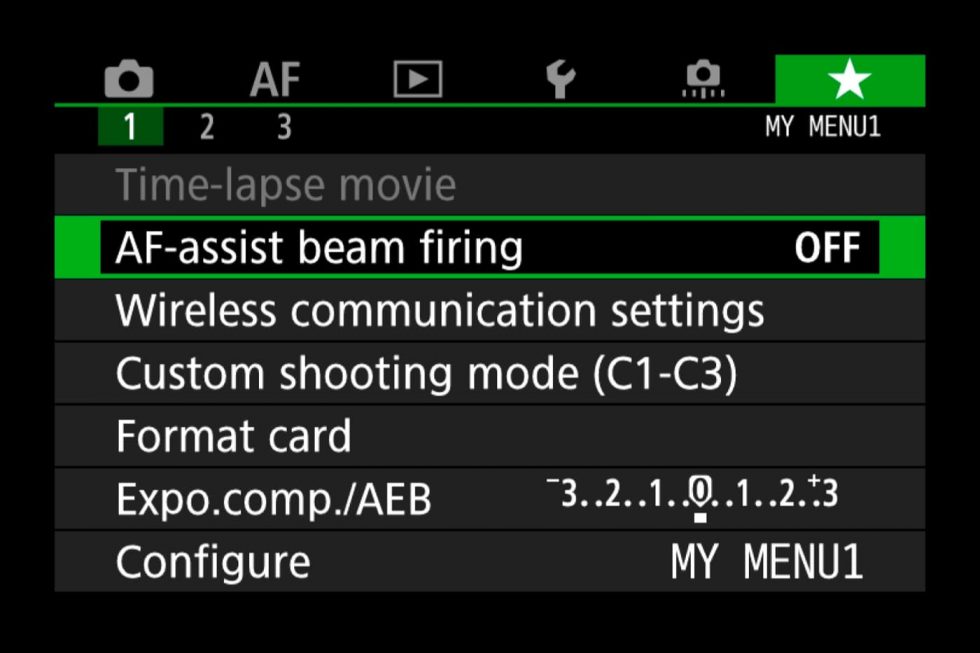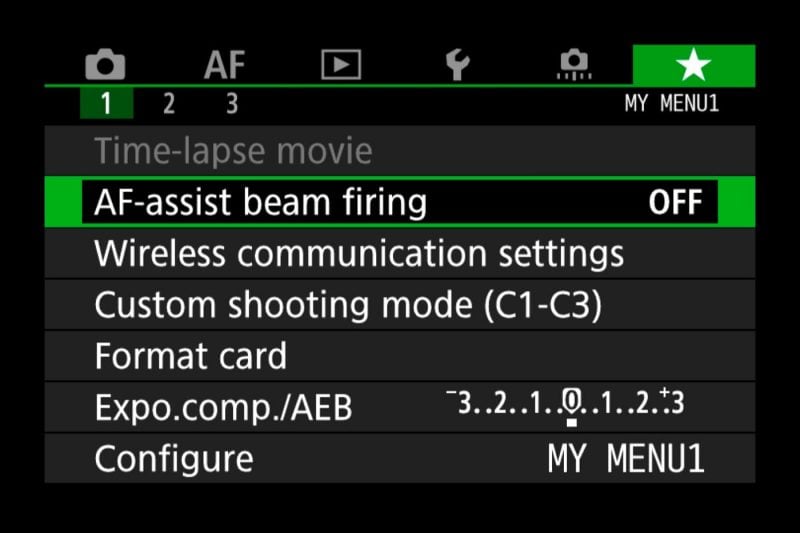 ---
Many Canon cameras offer similar configurations so if you're coming from a Canon camera to the EOS R make sure to run through your favorite settings and apply them to your new mirrorless camera! There are plenty of other features I didn't cover about the EOS R like using the Canon EOS R as a webcam.
If you have any questions about the Canon EOS R let me know in the comments below.