Best Places to View Sunrise in Washington DC
Sunrise is a magical time in Washington DC. The feeling of sitting on the steps of the Lincoln Memorial watching sunrise with no one around is quite calming. Here's my list of the best sunrise spots in DC, if you're visiting DC or a local I highly recommend waking up early for sunrise.
Use this handy clock below for the exact sunrise time.
Tomorrow's Sunrise: 7:07:34 am
Lincoln Memorial Reflecting Pool
There is something magical about sitting at a sunset on the edge of the Lincoln Memorial Reflecting Pool. The sun cascading over the water with the Capitol and Washington Monument in the distance is a classic DC view.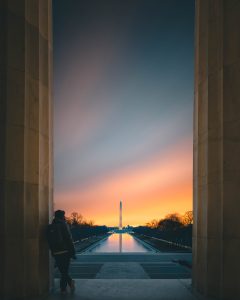 The end of the Reflecting Pool sits at the base of the Lincoln Memorial's steps. There are plenty of angles to photograph with the columns of the Memorial. You also might see running groups jogging up and down the steps.
If it's a cold weekday there won't be many people at the Lincoln Memorial making it even more magical since you'll be one of the few people there.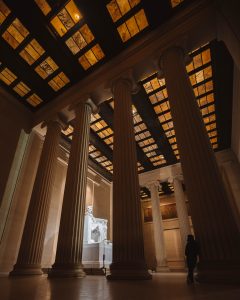 After enjoying sunrise you can also walk around the Lincoln Memorial and take photos of Lincoln on his chair.
Typically when going to sunrise I park on Rock Creek Potomac Parkway NW near the Arts of Peace Sculpture or on Ohio Dr SW.
I've never had an issue parking in the morning plus it's about a 0.3 mile walk.
A 200mm lens will get you great photos of the Capitol, but I also enjoy shooting on a wide angle lens (16mm) right on the water.
Related Articles
Featured Articles