One of the best times to visit Washington DC is during the annual National Cherry Blossom Festival to view the peak bloom of cherry blossom trees on the Tidal Basin. With amazing bursts of pink and white the cherry blossom trees create a huge burst of color in the nation's capital. This year's Cherry Blossom Festival is March 15 thru April 16, 2017.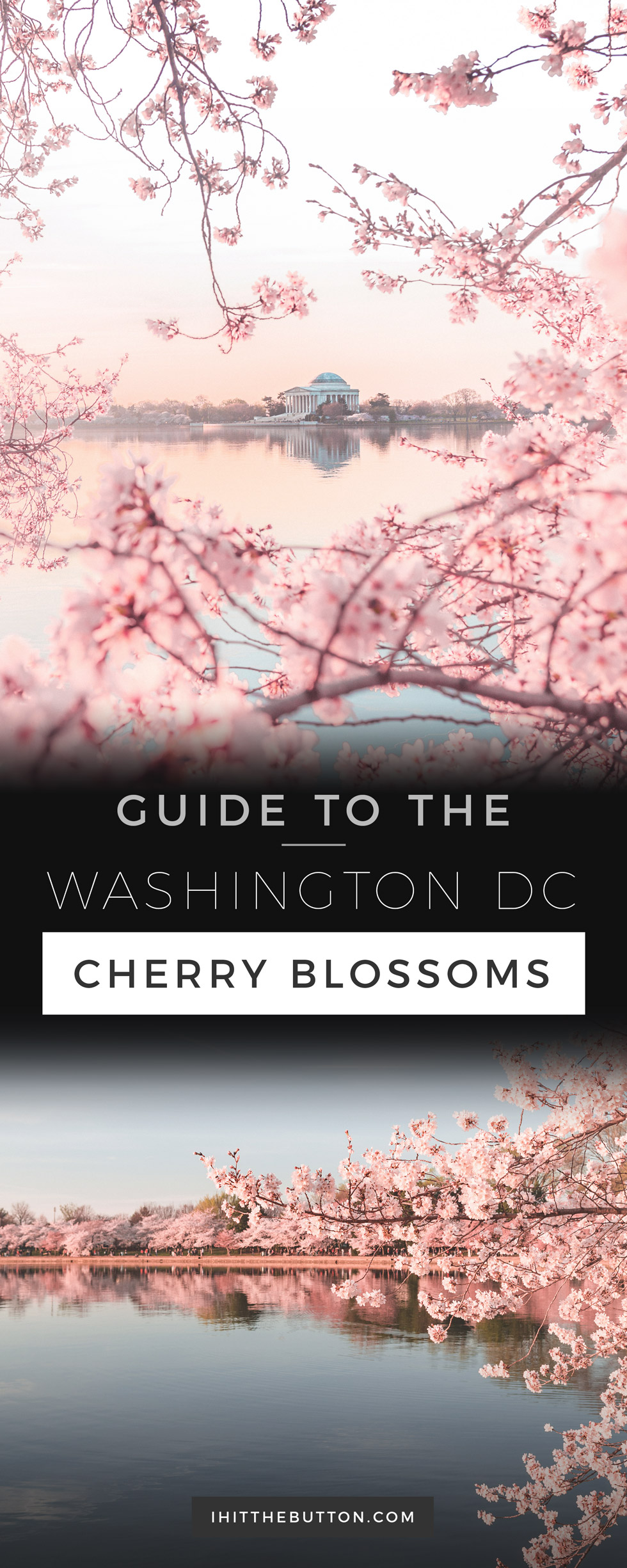 It's difficult to plan a trip around peak bloom since the most accurate predictions are about 10 days before they bloom. I've seen many friends come to town and miss the peak bloom by a few days.
2017 Cherry Blossom Peak Bloom Forecast
Current: March 19-22 (Updated March 8th 2017)
It's far too early to predict when the cherry blossoms in DC will reach peak bloom. Typically the cherry blossoms bloom in March or April and last about a week. Peak bloom is when 70% of the blossoms have bloomed which can heavily vary because of weather conditions.
Last year the National Park Service observed peak bloom on March 25, 2016.
Tidal Basin Parking Map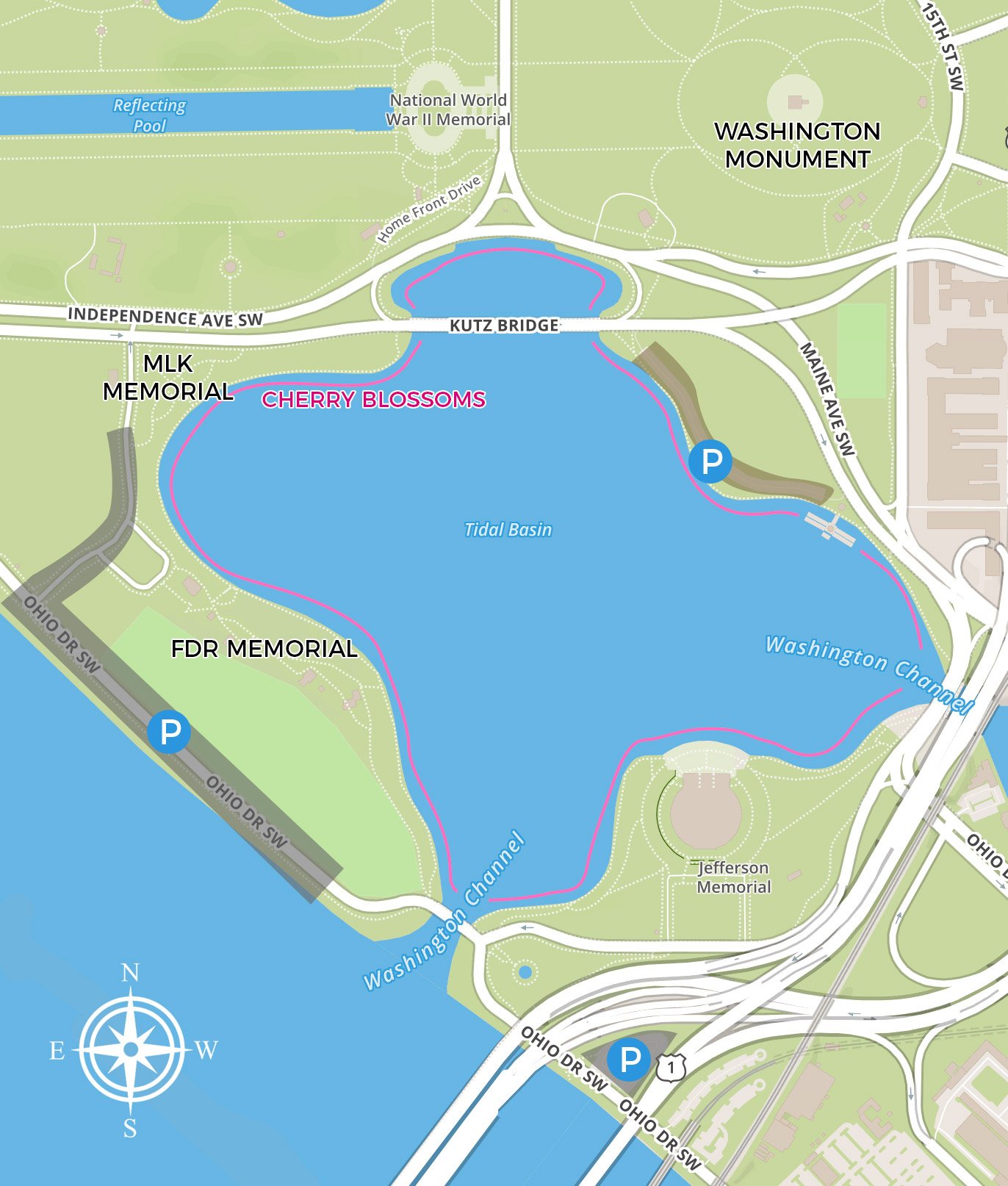 Here is a map of the parking situation at the Tidal Basin. The main parking areas are on Ohio drive and at the paddle boat area off of Maine ave. Everytime I shoot the Cherry Blossoms for sunrise I park at the lot on Ohio south of the Tidal Basin. It's free for 3 hours and not many people know about it.
All of the areas listed are free to park but it can be difficult to get a spot if you don't go early.
You can also metro to the Tidal Basin, the closest metro stop is Smithsonian which has the blue, orange and silver lines.
Photos of the Cherry Blossom in DC
Planning a trip DC? Here are spots to photograph in Washington DC.