One of the best times to visit Washington DC is during the annual National Cherry Blossom Festival to view the peak bloom of cherry blossom trees on the Tidal Basin. With amazing bursts of pink and white the cherry blossom trees create a huge burst of color in the nation's capital. This year's Cherry Blossom Festival is March 20 thru April 11, 2021.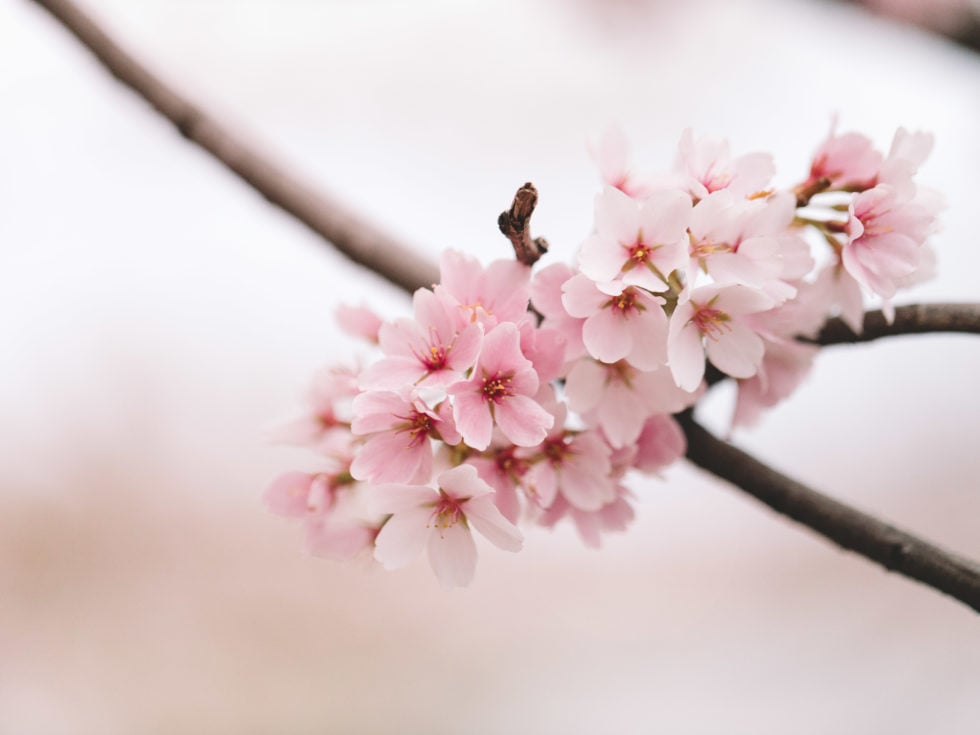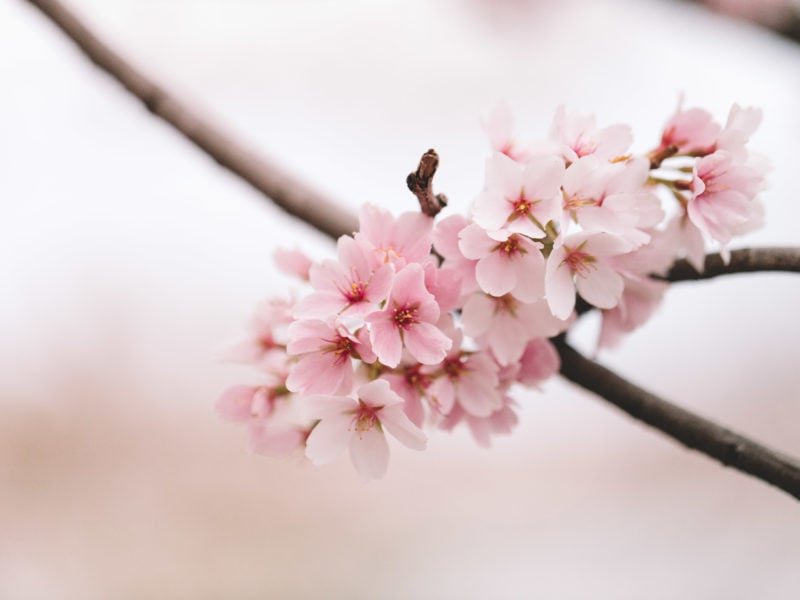 It's difficult to plan a trip around peak bloom since the most accurate predictions are about 10 days before they bloom. I've seen many friends come to town and miss the peak bloom by a few days.
DC Cherry Blossom Peak Bloom Prediction 2021
Current Prediction: Bloom Peaked March 28th (Updated March 28th 2021)
Typically the cherry blossoms bloom in March or April and last for about a week. Peak bloom is when 70% of the blossoms have bloomed which can heavily vary because of weather conditions.
Love the Cherry Blossoms? Make a donation to the National Mall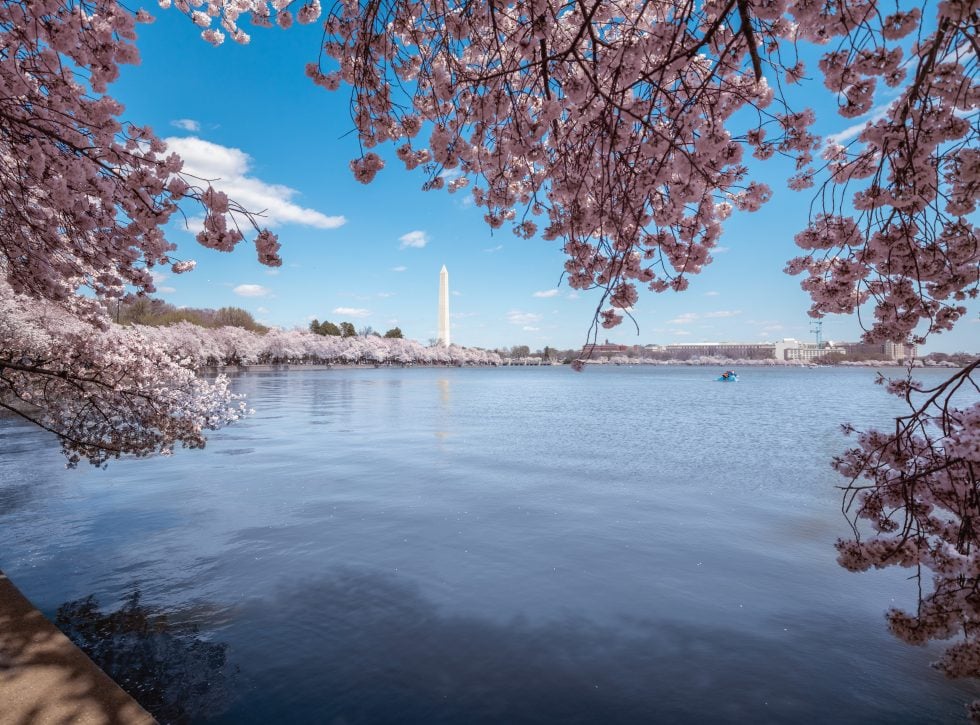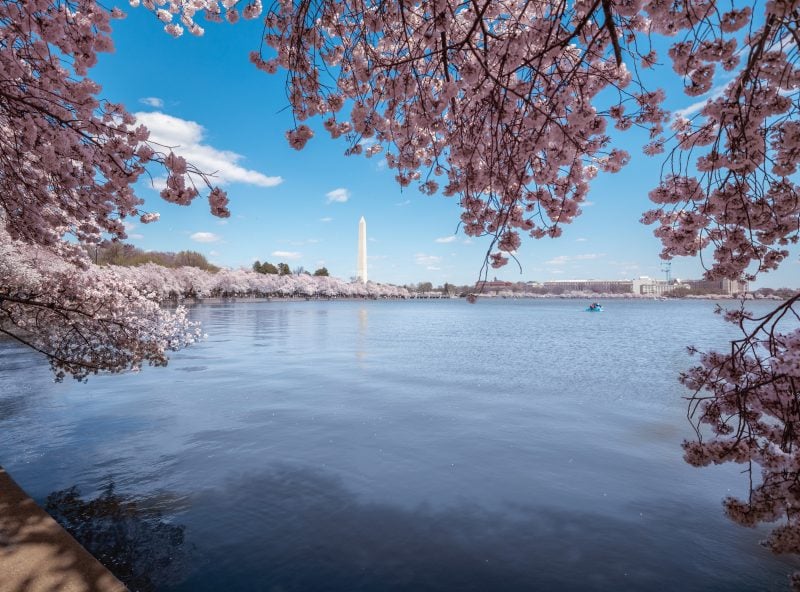 It is common for peak bloom predictions to change as they get closer to bloom. The dates often change due to weather and other circumstances which can make it hard to plan a trip to DC for the blossoms.
Last year: the National Park Service observed peak bloom on March 30, 2020.
Tidal Basin Cherry Blossom DC Parking Map
It's probably easiest to just Uber/Lyft to the Tidal Basin, I would recommend getting dropped off near the MLK memorial off Independence Ave SW.
If you plan on driving here are some tips:
Above is a map of the parking situation at the Tidal Basin. The main parking areas are on Ohio Drive. The parking lot off Maine Ave should be avoided since it's closed for festival activities.
There is street parking on Ohio Dr and next to the MLK memorial but they can be hard to come by. Street parking on Ohio Dr is paid and costs a few dollars an hour via the ParkMobile app.
The entire stretch of Ohio Dr becomes a one way, so it can be difficult to get to the bigger parking lot off of Ohio. You'll most likely have to go down Buckeye Dr. SW to reach that parking lot. Every time I shoot the Cherry Blossoms for sunrise I park at the lot on Ohio south of the Tidal Basin.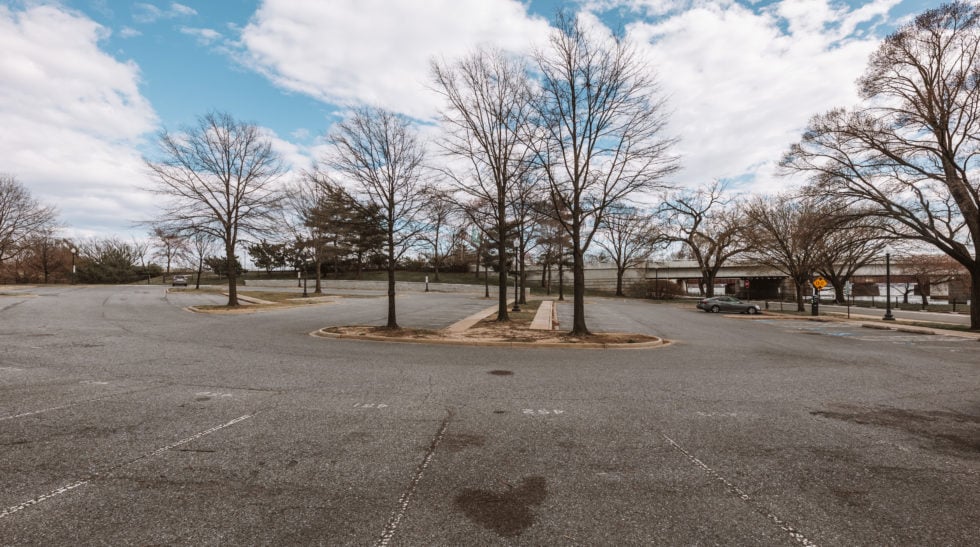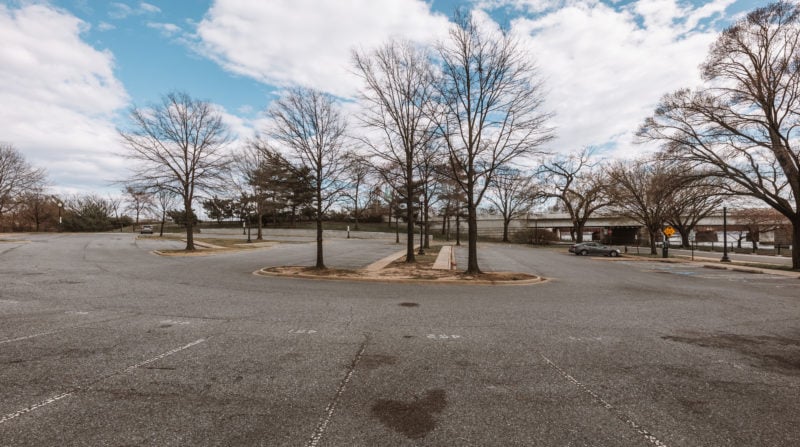 You can also metro to the Tidal Basin, the closest metro stop is Smithsonian which has the blue, orange and silver lines.
Additionally, if you can bike and are nearby you can rent a bike via bikeshare or use one of the newer dockless bikes such as Jump, LimeBike or Spin.
National Cherry Blossom Festival 2021
The 2021 National Cherry Blossom Festival will take place on March 20 thru April 11, 2021, The not-for-profit organization hosts events all around DC including performances on the Tidal Basin and exhibits.
The main parking lot of the Tidal Basin becomes the welcome area for the Cherry Blossom Festival. It includes bathrooms, a performance stage, food tents, and more. If you're at the Tidal Basin for Sunrise or Sunset this are won't be open but if you visit between 10am and 6pm you'll see activities in this area.
Photos of the DC Cherry Blossoms
If you're unfamiliar with the beauty of the cherry blossoms in Washington DC here are a few of my photos over the years.
The most iconic place to take photos of the cherry blossoms is around the Tidal Basin. There are loads of other smaller parks around the district that also have cherry blossom trees if you're looking for a less congested area.
Remember to tag your photos #CherryBlossomsDC on Instagram.
If you're planning a trip to DC here are my favorite spots to photograph in Washington DC. You can also stop the uniquely themed Cherry Blossom Pub that is usually open during cherry blossom season for a cherry blossom themed cocktail (or at any of these DC cocktail bars). Additionally ARTECHOUSE typically has an exhibit revolving around the blossoms as well.
Things to Do if You're Too Early for Peak Bloom
If you're too early for the blossoms you can also stop by Rawlins Park or the Enid A. Haupt Garden to get your pink fix with magnolias.
Both parks are a great way to see some color in the city, plus they are free to visit!