Congressional Cemetery is located in SE washington DC near the Anacostia River. The Congressional Cemetery is a historic and active cemetery that has over 65,000 individuals buried which was founded in 1807.
Many members of US Congress who have passed away while serving Congress are buried at Congressional Cemetery, hence its name.
It's important to note that periodically Congressional Cemetery is only open to dog walking memberships so it's useful to check their website for latest open status.
Many tourists and photographers flock to Congressional Cemetery because they have a nice line of Cherry Blossom trees in the middle of the cemetery.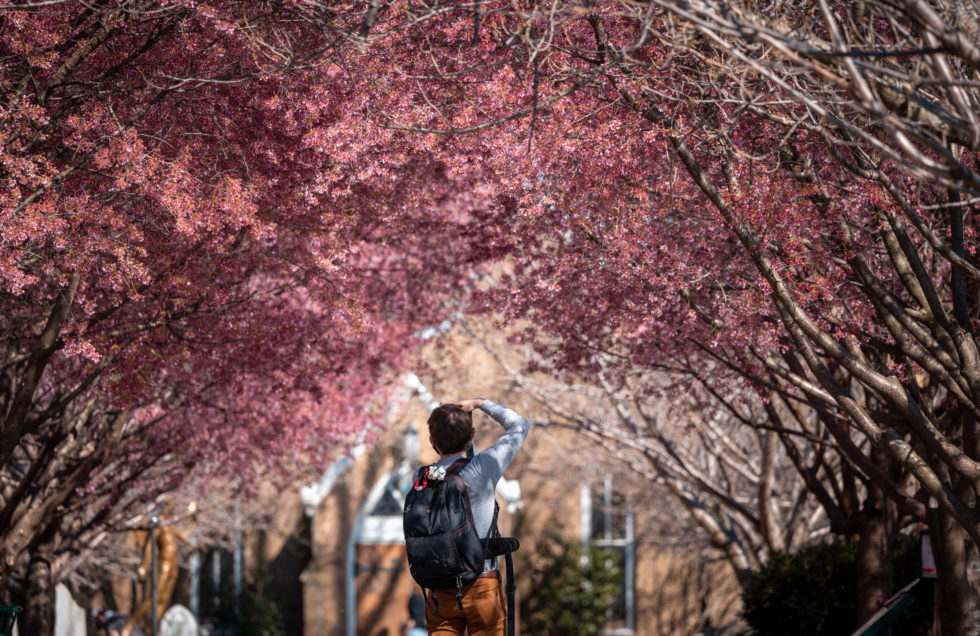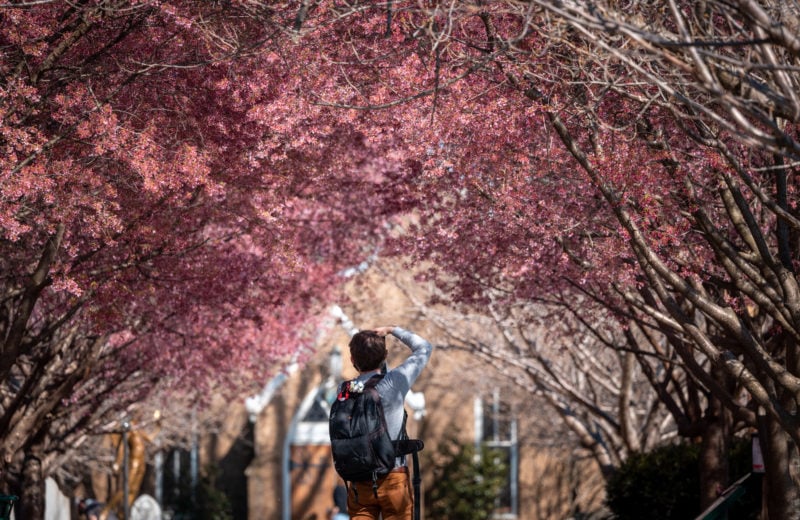 Located in the middle of the cemetery is a Chapel which you can see at the end of the road in many of the Cherry Blossom photos.
The Cherry Blossoms typically bloom earlier than the Tidal Basin blossoms. Which makes it a good location to visit before peak bloom.
It's typically easy to find a parking spot in the neighborhood around Congressional Cemetery and getting to the blossoms is only a 5 minute walk once you're in the Cemetery.
Congressional Cemetery on Google Maps
Photos of Congressional Cemetery in Washington DC