Washington DC is one of the most popular places in the country to visit. Washington DC is a great destination for families, photographers, and museum goers.
Photographer Visiting Washington DC?
Read: Best Places to Take Pictures in Washington DC
While anytime is a great time to visit DC there are a couple of seasons that I recommend traveling to the city for. In this post I'll be sharing the best time to visit DC and events each month if you already have a trip planned.
---
Best Time to Visit Washington DC: Spring & Fall
The best seasons to visit Washington DC are spring and fall. The Cherry Blossom peak bloom in spring brings huge crowds but is a stunning time to visit the District. While fall in DC will be less crowded but still is beautiful with autumn colors all over the city. Depending on if you mind crowds or not will likely sway your decision.
Spring in DC: March-April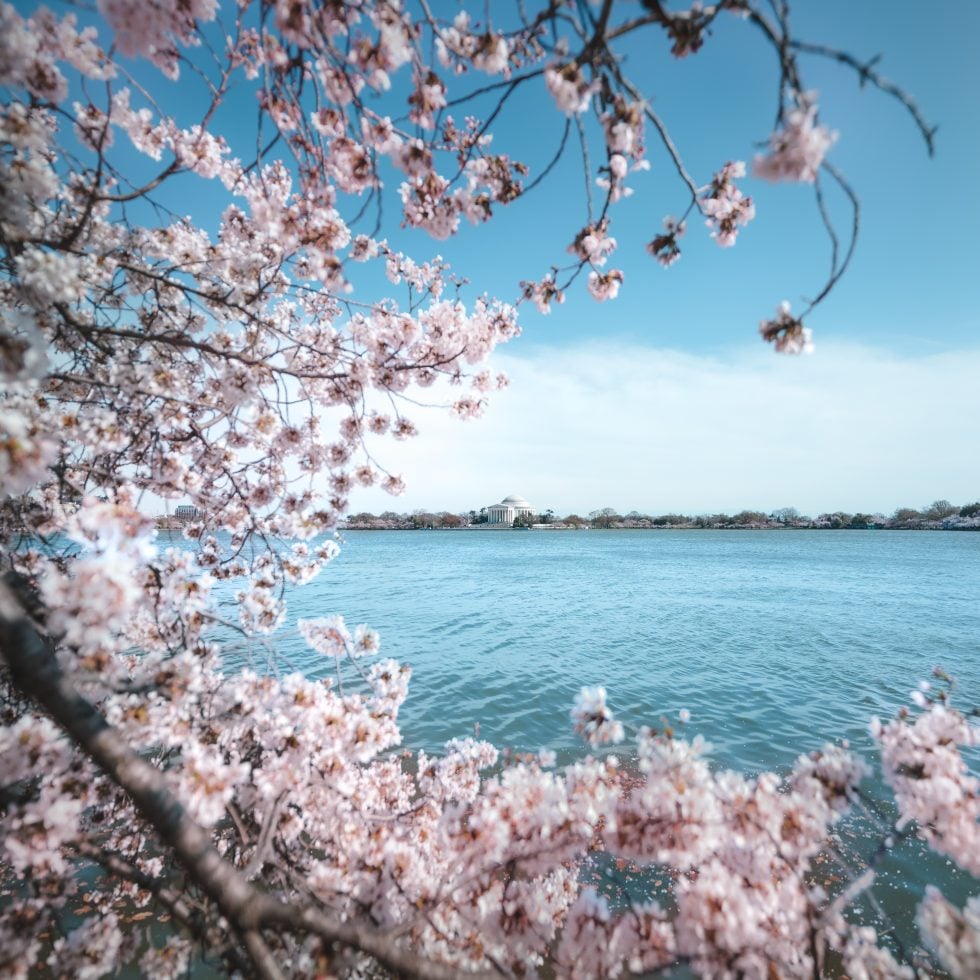 Spring in Washington DC is known for the cherry blossoms trees around the Tidal Basin. This stunning display of pink trees from Japan brings huge crowds to DC. If you don't mind crowds it's one of the best times to be in DC as the weather starts to warm up and everything starts blooming.
Fall in DC: September-November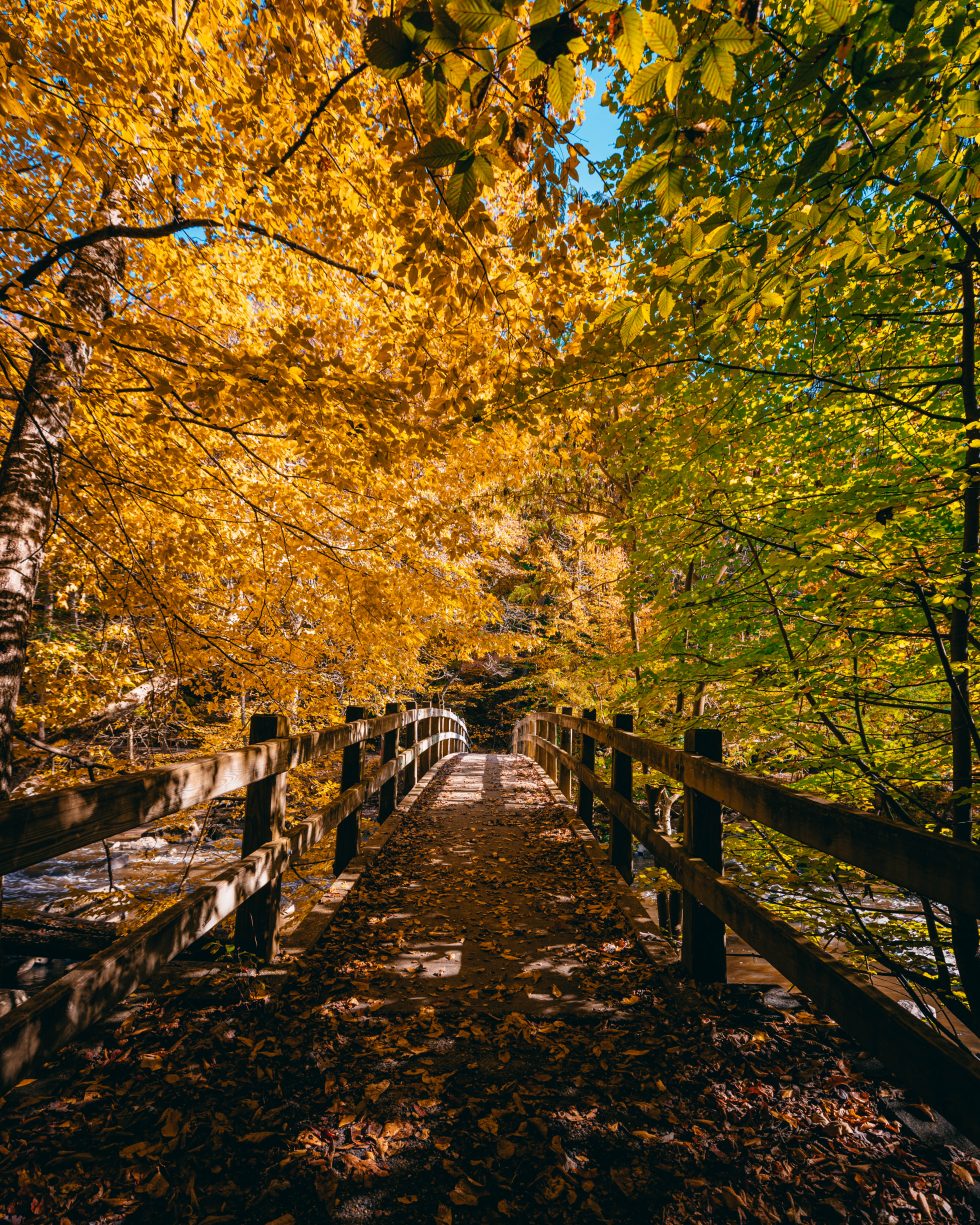 The best time to visit Washington DC is fall. The weather is just right, it's less crowded, and there is stunning fall colors around the city. It's the perfect time to take long walks around the district exploring neighborhoods like Capitol Hill and hiking in Rock Creek Park.
---
Best Time to Visit Washington DC by Month
Planning a trip to Washington DC and already have a month in mind? Here are the top events in DC broken down by month. I've also included average temperatures and how large the crowds are for each month.
January in DC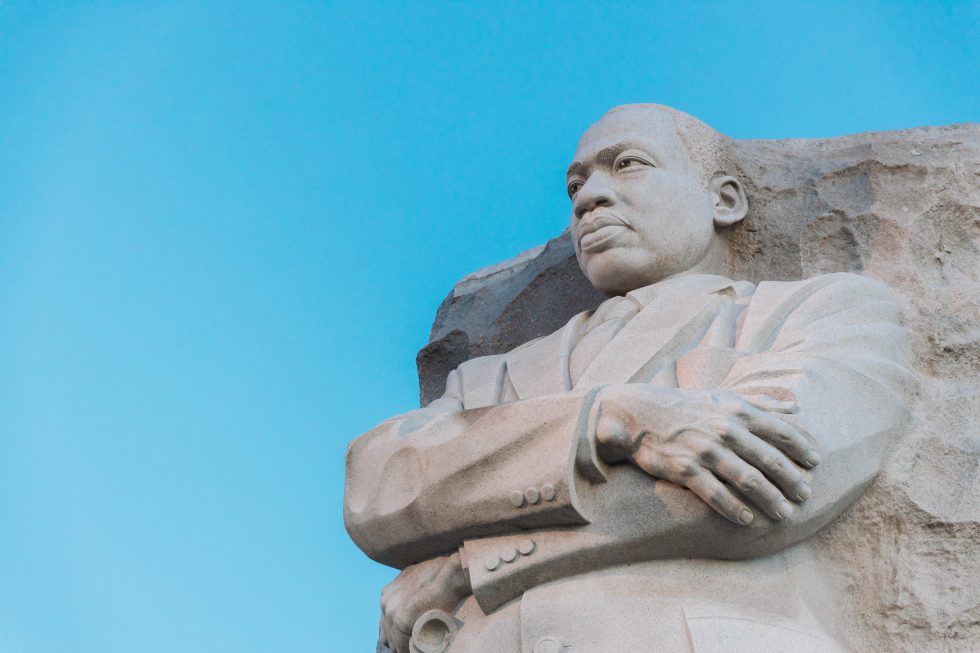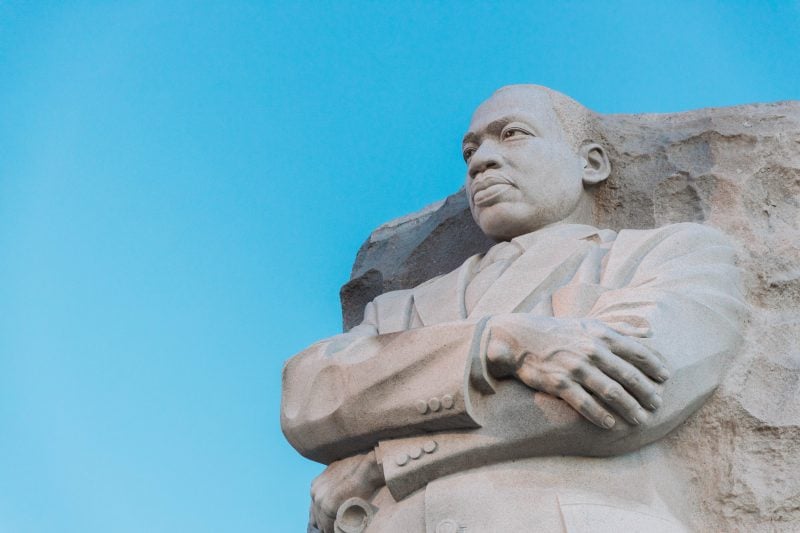 January in Washington DC is often chilly with less crowds. This is a great time to see the city and possibly see it snowing in DC. There are plenty of bars and restaurants to stay warm inside during January.
Typically the winter session of Restaurant Week is in January, this is a great way to try new restaurants at a discount.
Martin Luther King Jr. Day falls in January and DC often has events all over the city. It's also worth stopping by the MLK Jr Memorial.
Once every 4 years the Presidential Inauguration is an important event that happens in DC during January.
February in DC
While February in DC is quite chilly there are plenty of indoor things to do including Chinese New Year celebrations and Valentine's Day specials.
Chinese NewThere are quite a few celebrations for Chinese New Year in Washington DC. Including a parade downtown, the Kennedy Center Lunar celebration, and plenty of restaurant specials.
If you're sharing Valentine's Day with someone special there are plenty of restaurant specials for the holiday.
March in DC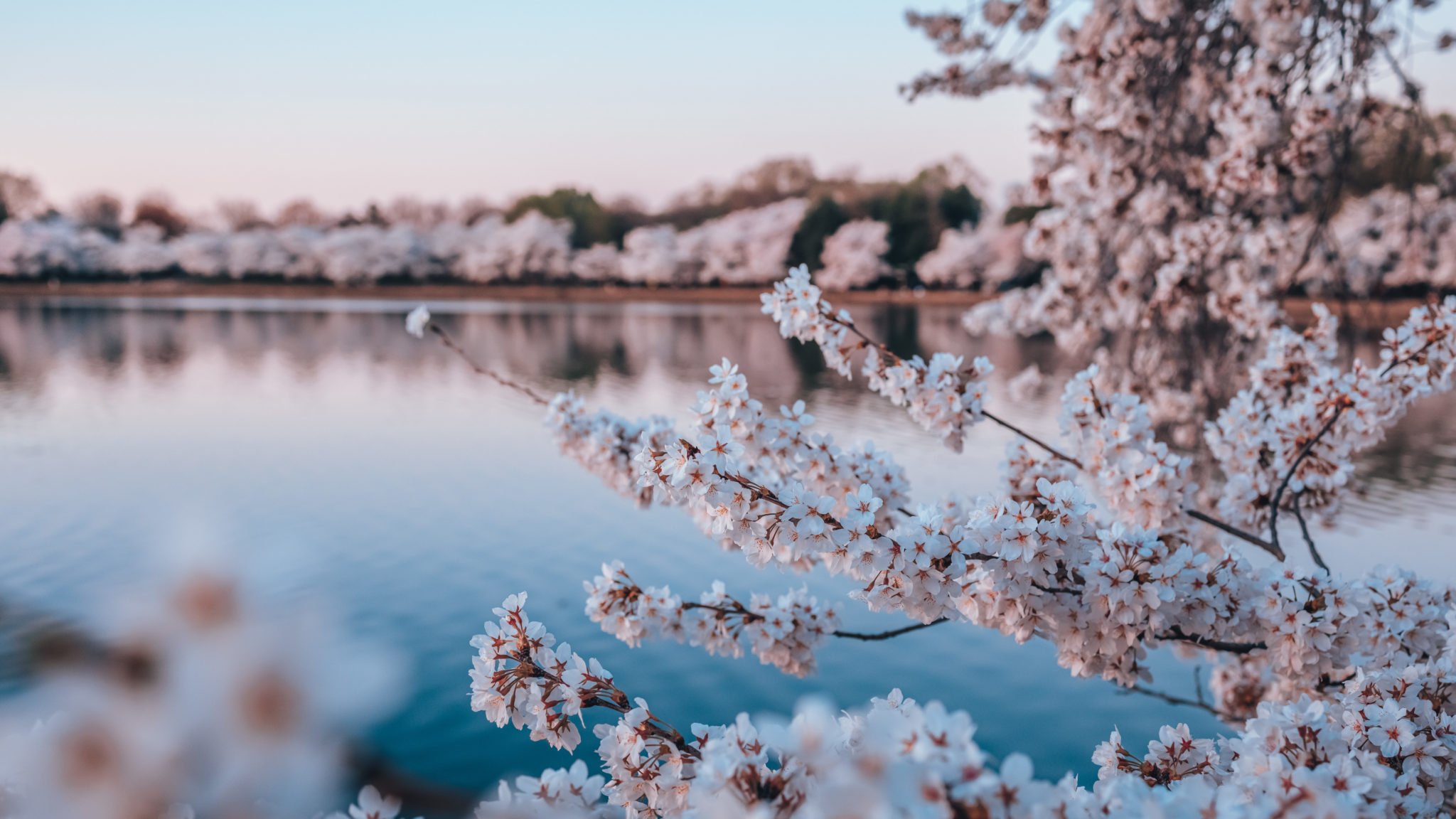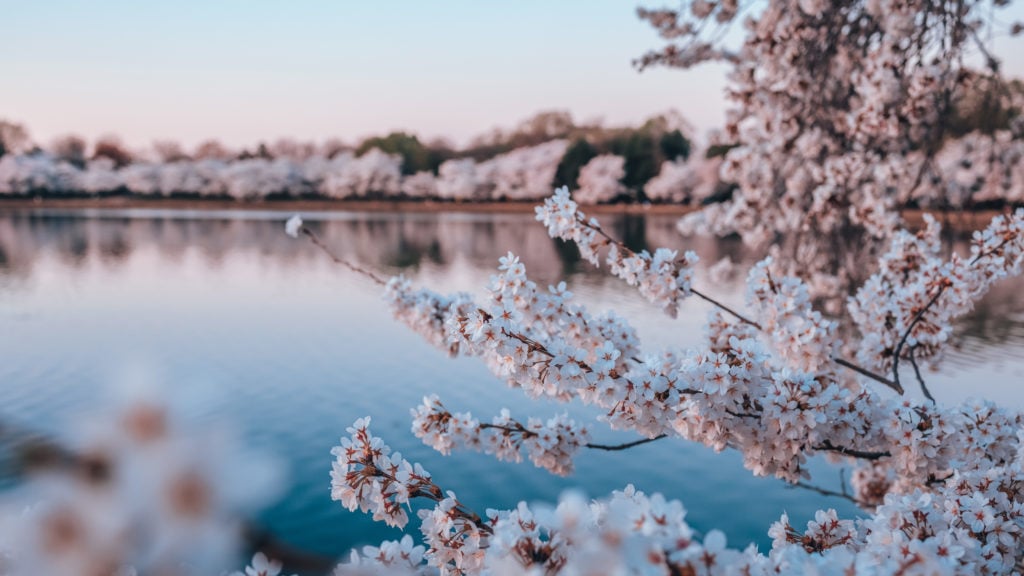 As DC starts to warm up in March crowds start to come back to the city in late march for the peak cherry blossom bloom. You can also spot from beautiful magnolia trees as well in March.
One of the most popular times to visit Washington DC is for the cherry blossoms bloom. Thousands of tourists flock to the Tidal Basin to see the trees.
The city also has plenty of celebrations for Saint Patrick's Day including pub crawls and parades.
April in DC
DC gets a big more crowded as the weather improves in April. On warmer days in April it's a great time to lay on the National Mall and museum hop. Mid-April you can typically find tulips in DC blooming as well, mainly around the US Capitol.
There are typically a couple of weeks to still enjoy the cherry blossom trees around the district.
Celebrate Easter on the White House lawn during the White House Easter Egg Roll.
You can also find Earth Day celebrations around DC.
May in DC
May is a beautiful time of year to visit DC with warm weather and plenty to explore. In addition to museums you'll also be able to explore Embassies in My through Passport DC.
May is when it's almost certain the cold is behind us. Spring is alive with urban parks full of picnickers, trails with hikers and flowers coloring every garden.

Traveler
Memorial Day in DC has plenty of things to do including parades and concerts.
Embassies in DC open their doors for the first two Saturdays in May. Passport DC holds plenty of embassy open houses around the city.
June in DC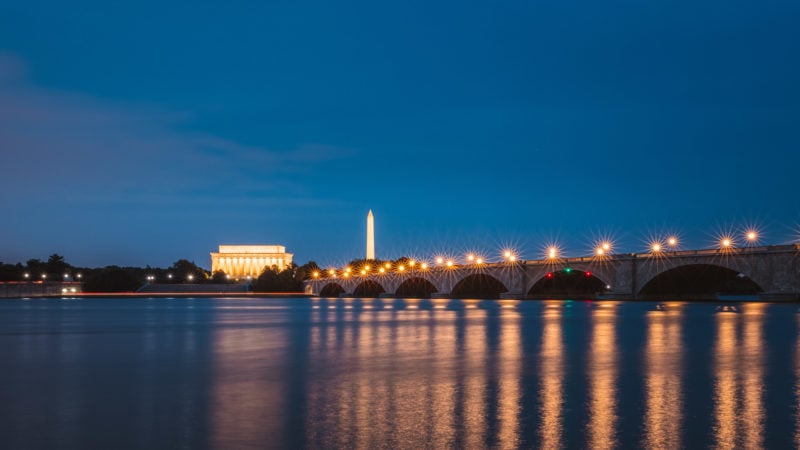 You'll often see groups and families enjoying the National Mall in the summer. While the weather is great there is plenty of outdoor events and concerts to enjoy.
July in DC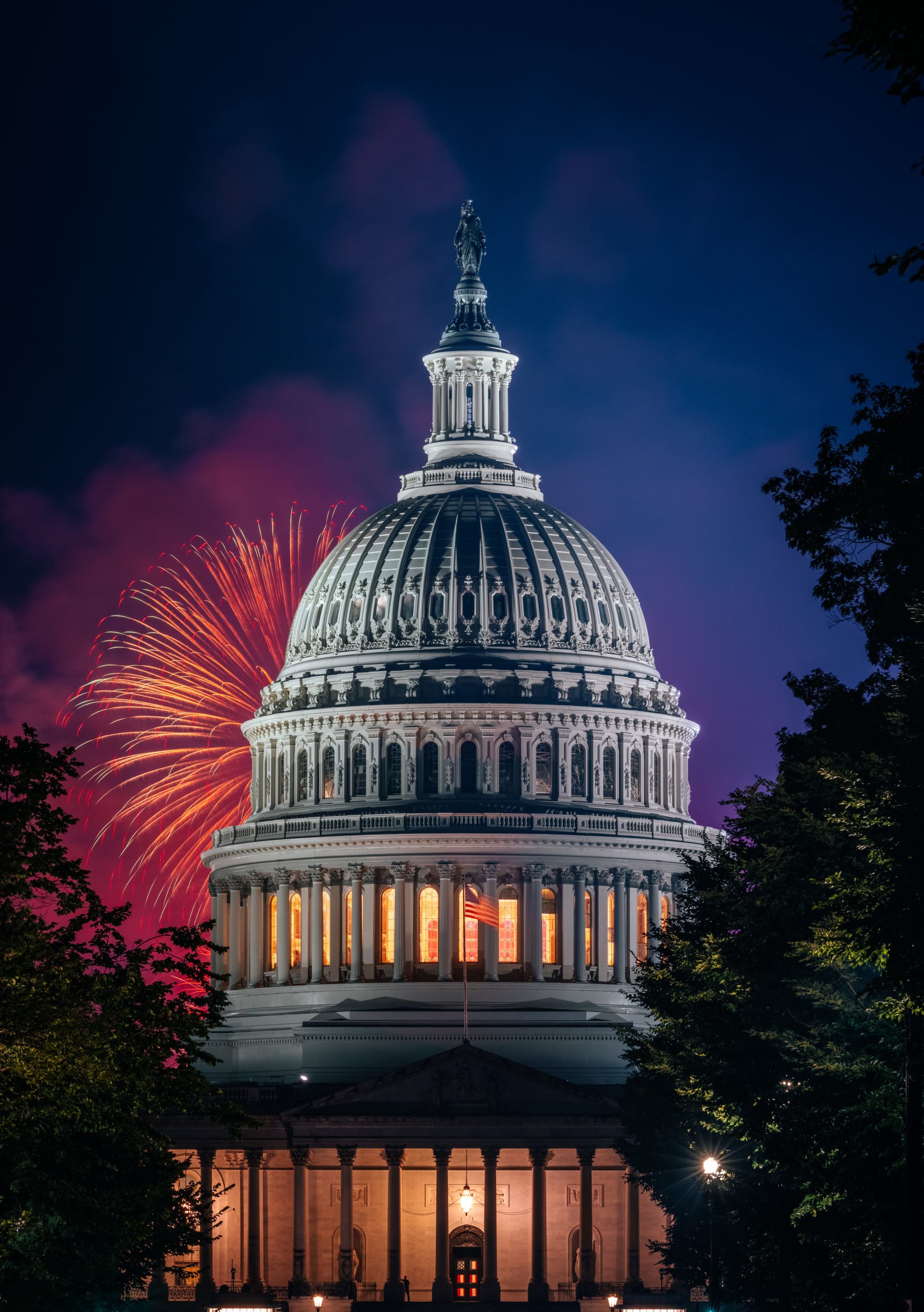 Hot summer weather, big crowds, and DC's iconic 4th of July display. July is a great time to visit DC if you're interested in outdoor activities. While crowds are larger you'll also get a chance to see DC's firework display for the 4th.
4th of July is one of the best times to be in DC. The main fireworks display on the National Mall can be seen for miles. There are often huge crowds for the 4th and desirable locations for fireworks are busy early.
If you're a tennis fan you can attend the Citi Tennis Open.
August in DC
One of the hottest months in DC August can see temperatures in the 80s. Later in the months crowds start to die down.
September in DC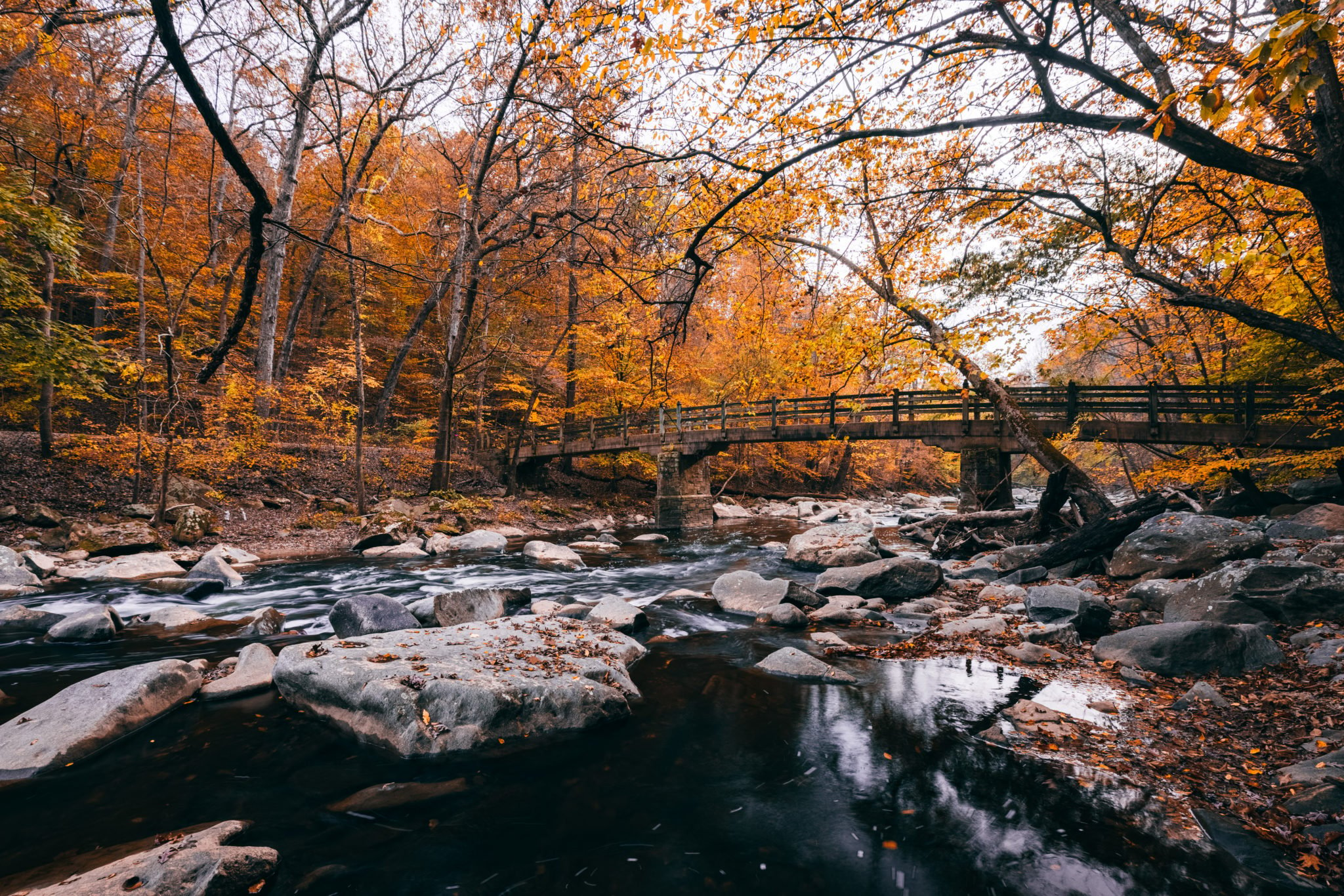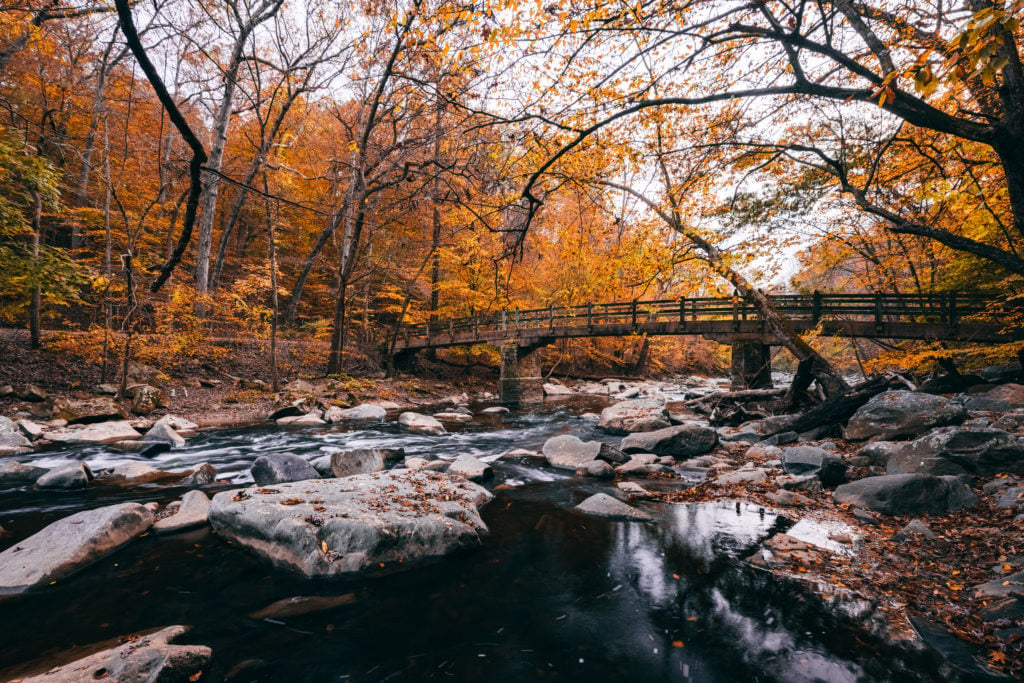 One of the best times to explore Washington DC on foot is September. There is nothing better than taking a walk around Capitol Hill and the National Mall on a crisp fall day.
Fall Foliage starts to take effect in September bringing great fall colors to DC.
H Street Festival is one the largest festivals in DC, closing down H St NE with food, drinks, and local vendors.
Adams Morgan Day in NW DC is full of music, vendors, and plenty of drinking.
DC Beer Week is typically in September and a great way to celebrate DC's breweries.
October in DC
The weather is crisp in October plus crowds are light. You'll see plenty of pumpkins and Halloween decorations while wandering neighborhoods. You can also see yellow ginko trees in neighborhoods are offer a great pop of color.
Weather-wise, spring and fall months are best as they avoid extreme temperatures in either direction. While spring blooms look spectacular and the National Cherry Blossom Festival is a ton of fun, I personally prefer fall (specifically October) for smaller crowds, chill vibes, and refreshing cool air after a hot humid summer.

DC Tour Guide
There are plenty of Halloween events in DC plus homes in Georgetown and Capitol Hill are decorated for the occasion.
Located right downtown you can attend the culinary cultural festival Taste of DC.
Enjoy the best of Georgetown's cuisine at the Taste of Georgetown.
November in DC
DC gets a bit chillier in November and you'll want to find indoor activities. The President also does the turkey pardon for Thanksgiving.
December in DC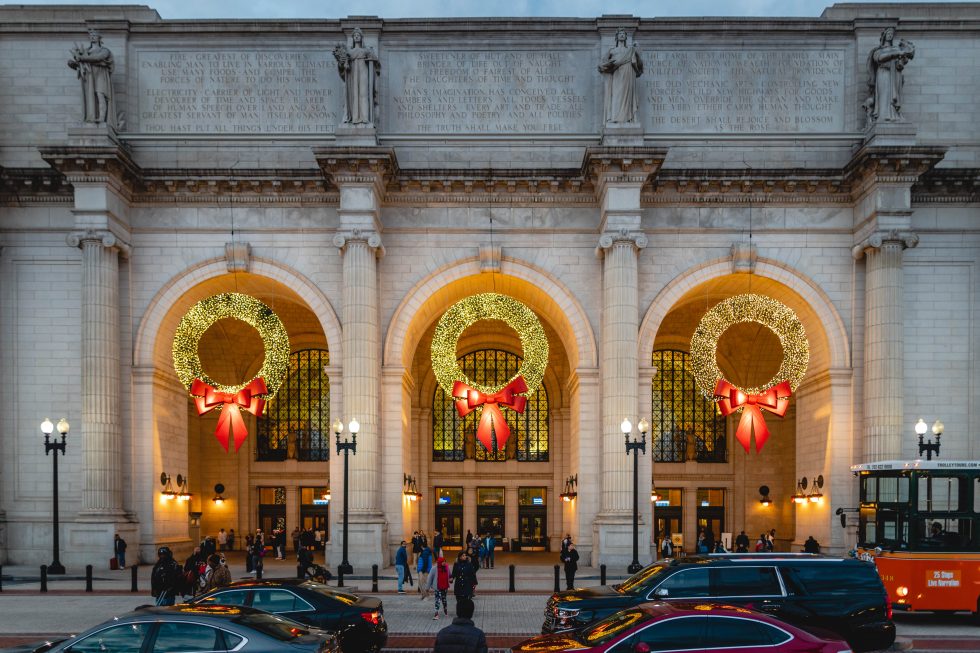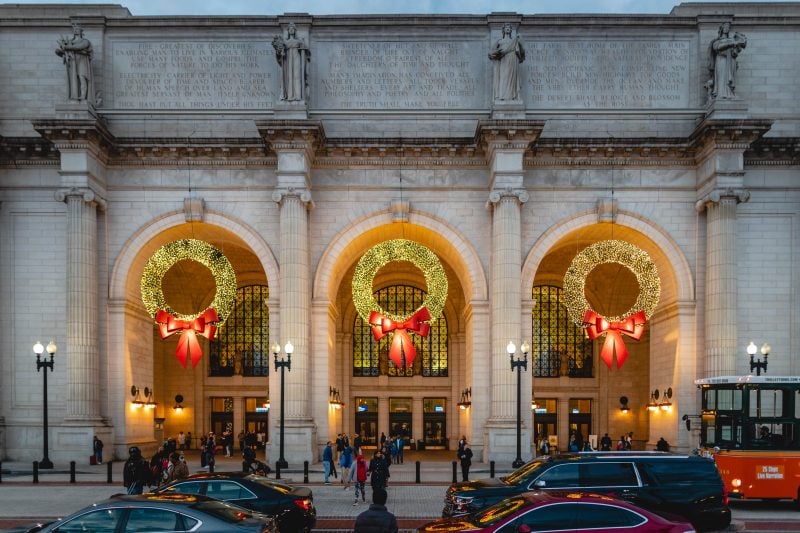 Washington DC is well decorated for the holidays in December and you can even catch the National Christmas Tree lighting.
National Christmas Tree Lighting is worth seeing during the holidays in DC.
One of the more popular events for the holidays in DC is Zoolights. The National Zoo gets decorated with thousands of lights for the holiday season.
---
How Many Days Do You Need to Explore DC?
You should at least plan 3 days minimum in Washington DC to see the monuments and museums. That being said a 5 to 7 day trip to Washington DC is recommended. Especially if you aren't staying downtown and have to travel into the city you'll want more time to explore.
What Area Should I Stay in Washington DC?
If you're visiting DC and want to explore the National Mall and museums it's best to stay downtown. This includes Chinatown, Capitol Hill, Dupont Circle and Foggy Bottom and Georgetown (note there isn't a metro stop in Georgetown). If you want to live like a local I'd recommend staying in Capitol Hill in one of the few hotels or an Airbnb. You can walk to the U.S. Capitol and explore the National Mall from there.
---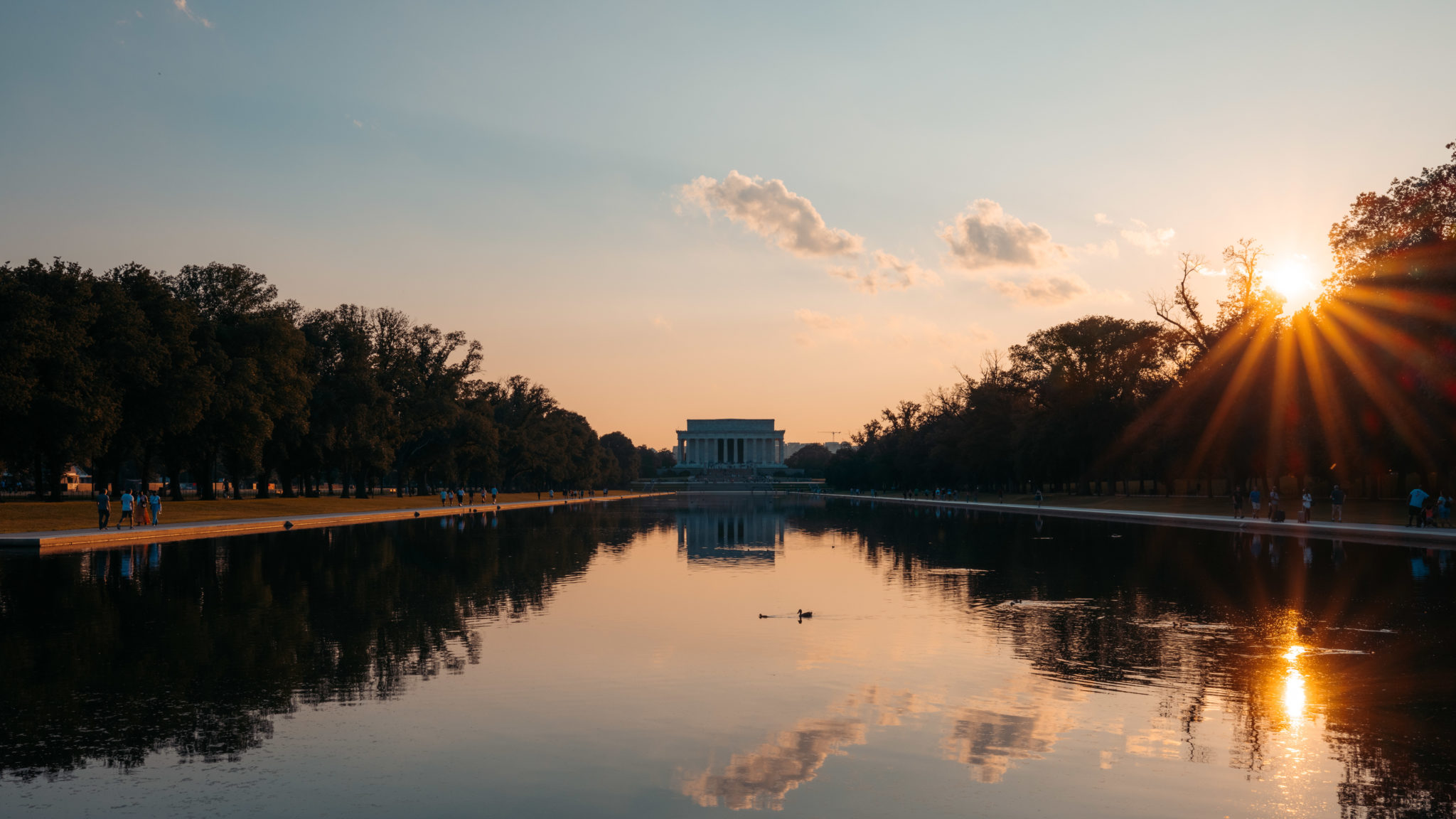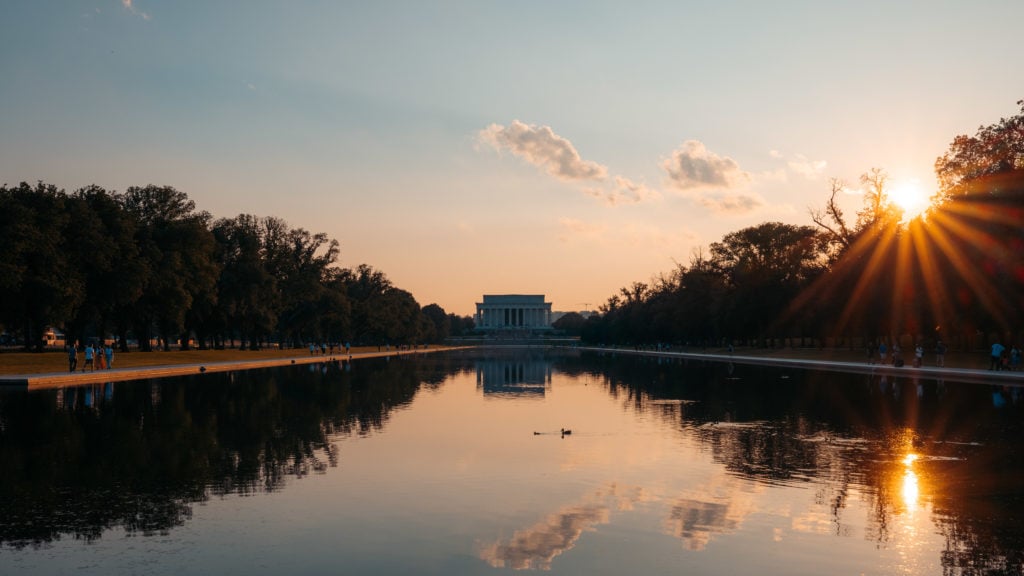 If you found this article useful let me know in the comments below! Plus if you have any tips of your own for visiting Washington DC I would love to hear them in the comments.
No matter when you plan your DC visit for you'll have a fantastic time. DC is full of unique sights, museums, and incredible restaurants giving anyone something to do no matter what type of traveler you are.
---
If you've enjoyed this post please share a pin on Pinterest
Keep up with the latest on my Washington DC Pinterest Board