One of the newest memorials in Washington DC is the Dwight D. Eisenhower Memorial located next to the National Mall. Dedicated on September 17, 2020 the memorial is designed to honor Dwight D. Eisenhower, as the 34th President of the United States and Supreme Commander of the Allied Forces during WWII.
The Eisenhower memorial features a large park lined with trees next to bronze statues of Eisenhower's leadership and a massive mesh tapestry backing the entire memorial. The mesh tapestry represented the Normandy coastline.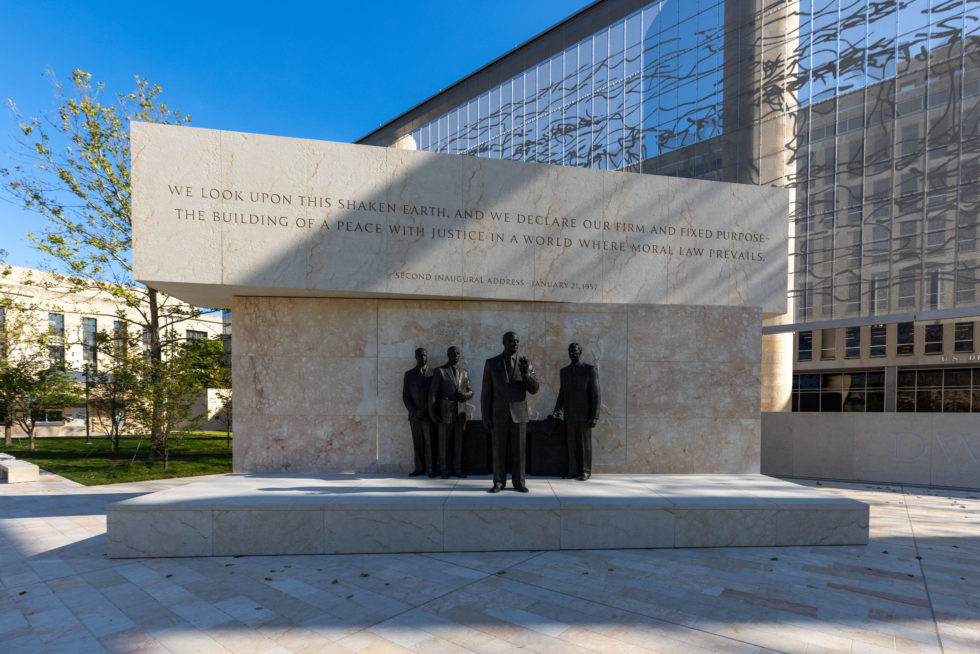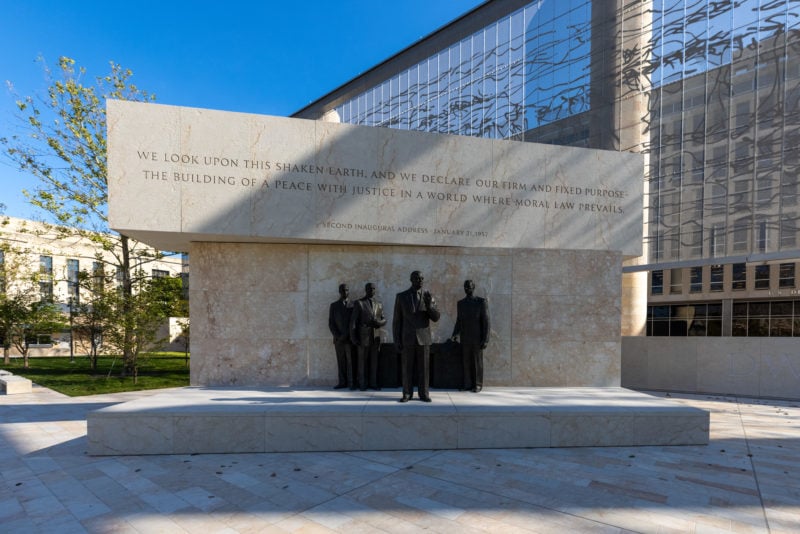 There is a bronze heroic-size statue of Eisenhower as the 34th president and another large bronze statue of him as Supreme Commander.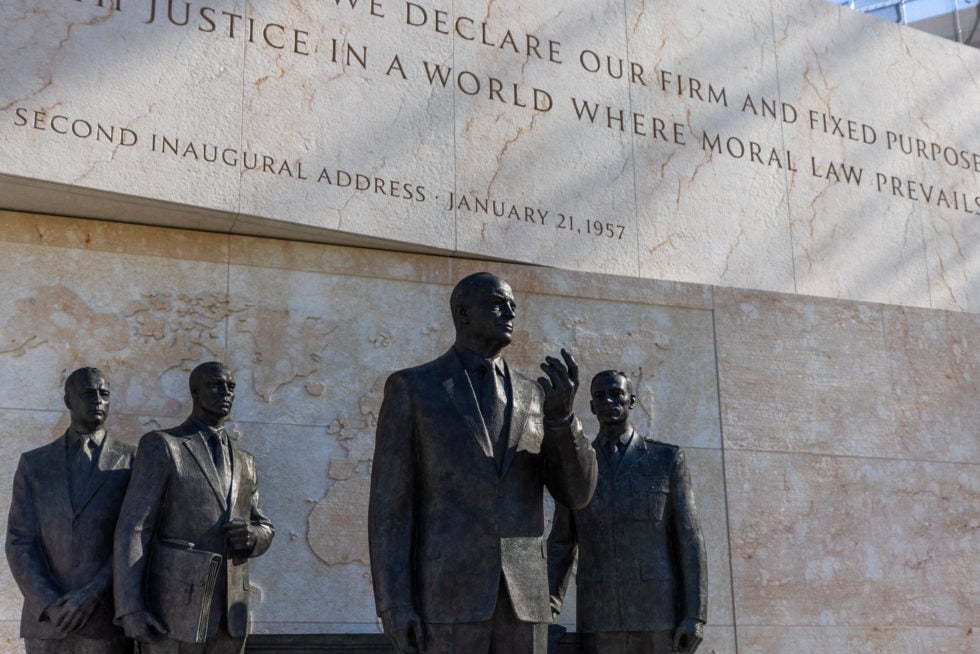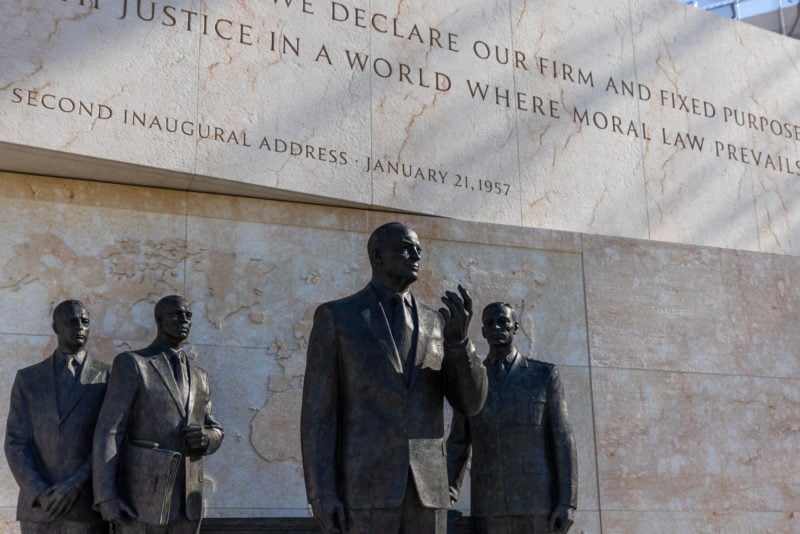 In addition to his more modern achievements the memorial also features details about his life and childhood.
The Eisenhower Memorial is centrally located near the National Mall. You can find it just south of the Air and Space museum.
Dwight D. Eisenhower Memorial on Google Maps
Photos of the Dwight D. Eisenhower Memorial