One of the newest memorials in Washington DC is the Dwight D. Eisenhower Memorial located next to the National Mall. Dedicated on September 17, 2020 the memorial is designed to honor Dwight D. Eisenhower, as the 34th President of the United States and Supreme Commander of the Allied Forces during WWII.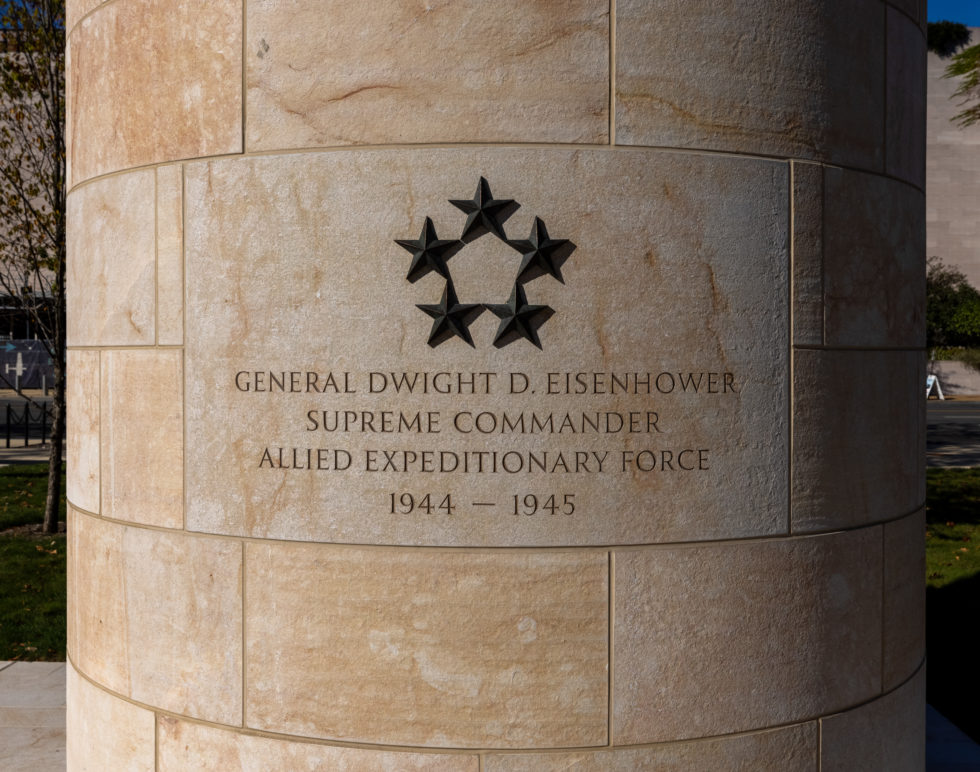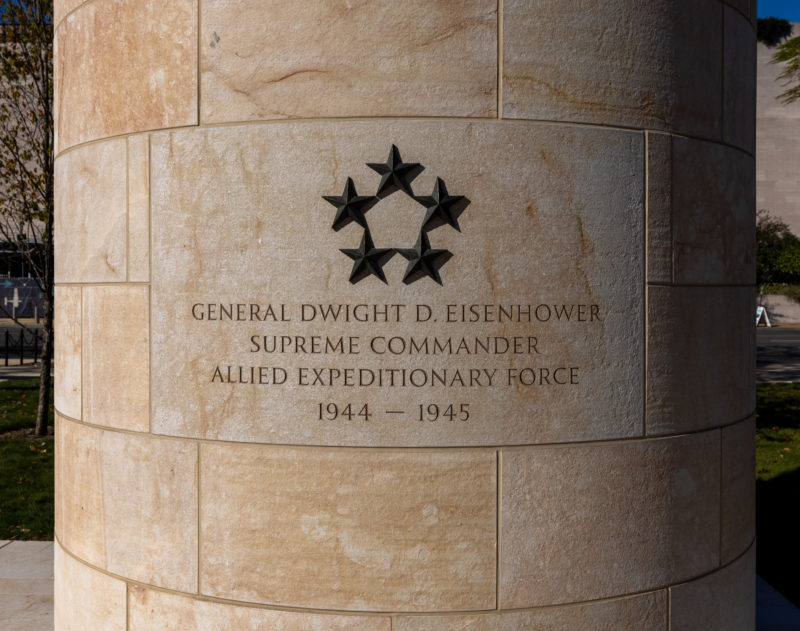 The Dwight D. Eisenhower memorial features a large park lined with trees next to bronze statues of Eisenhower's leadership and a massive mesh tapestry backing the entire memorial.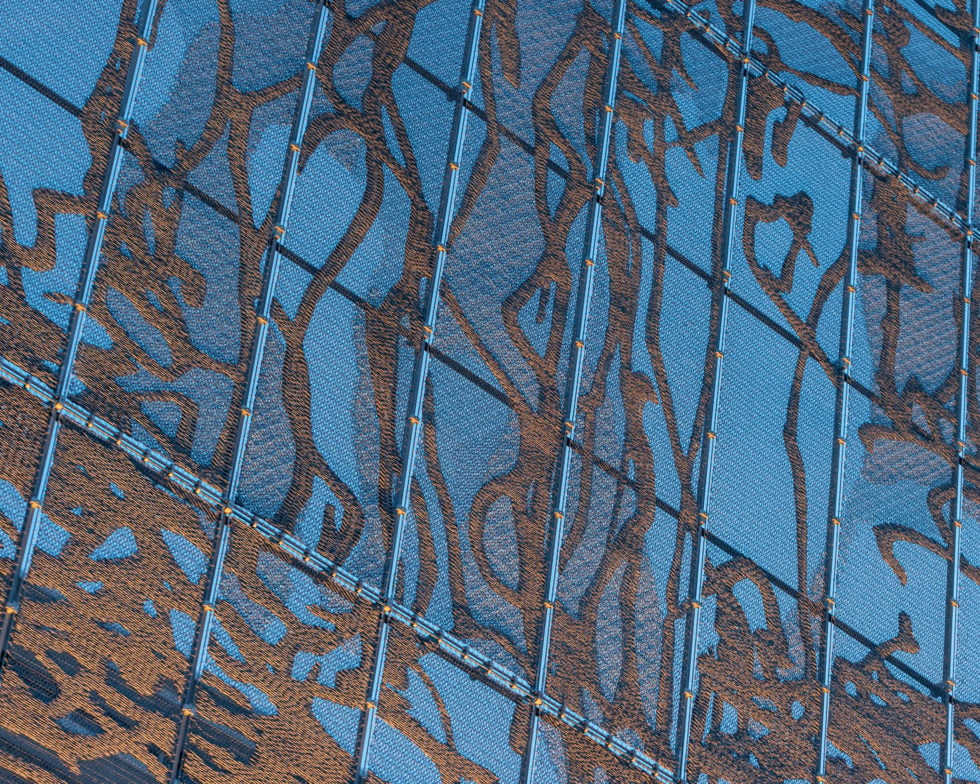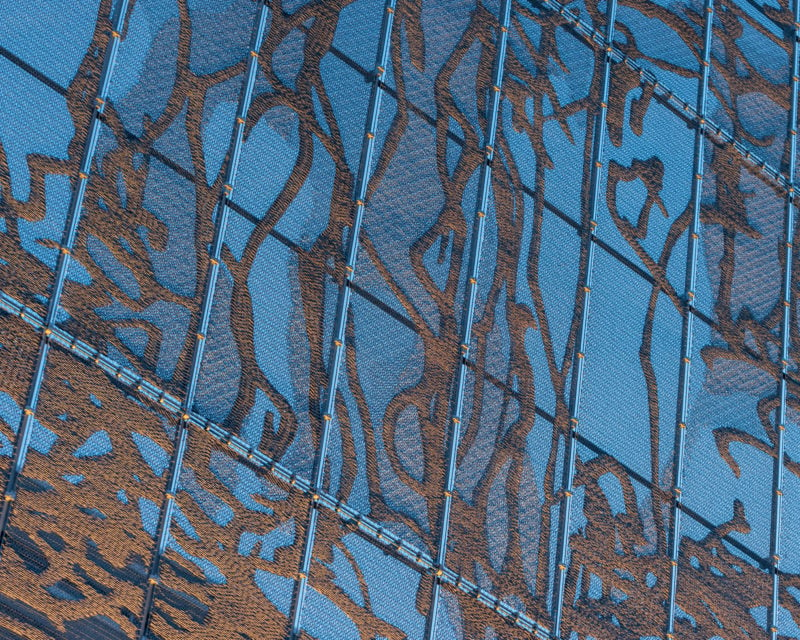 The mesh tapestry that towers over the memorial represents the Normandy coastline.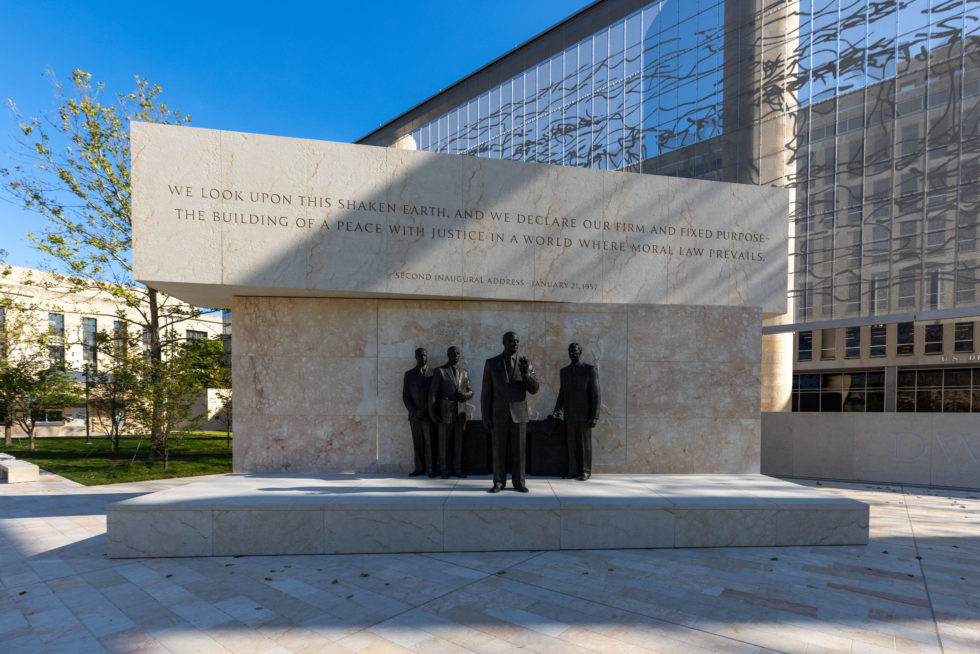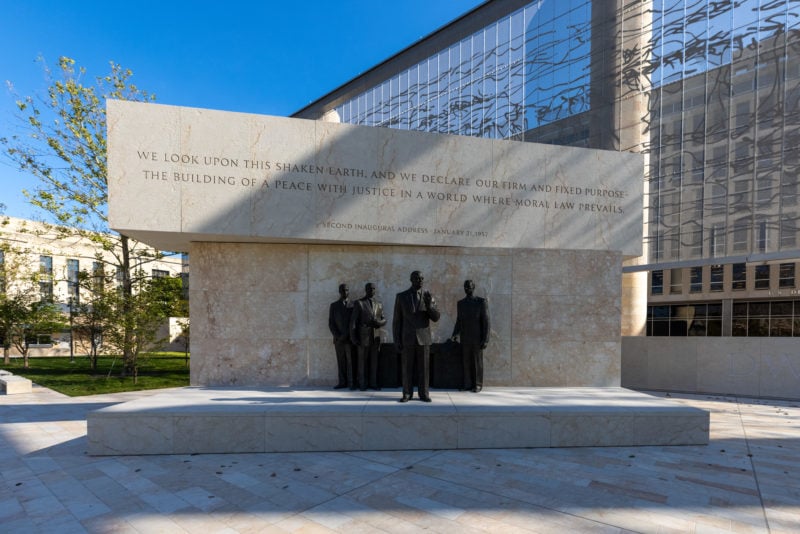 There is a bronze heroic-size statue of Eisenhower as the 34th president and another large bronze statue of him as Supreme Commander.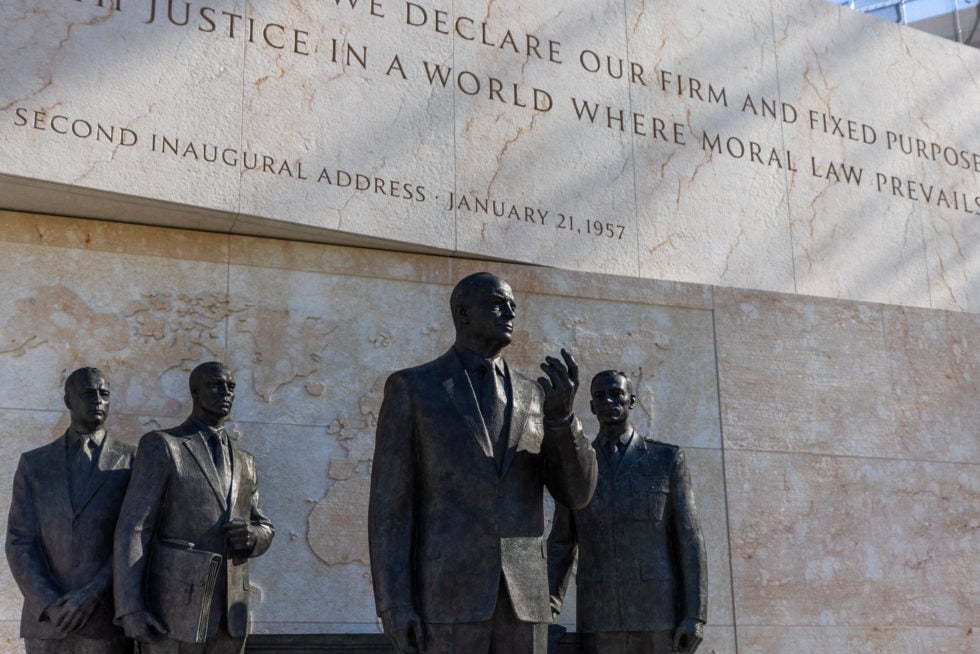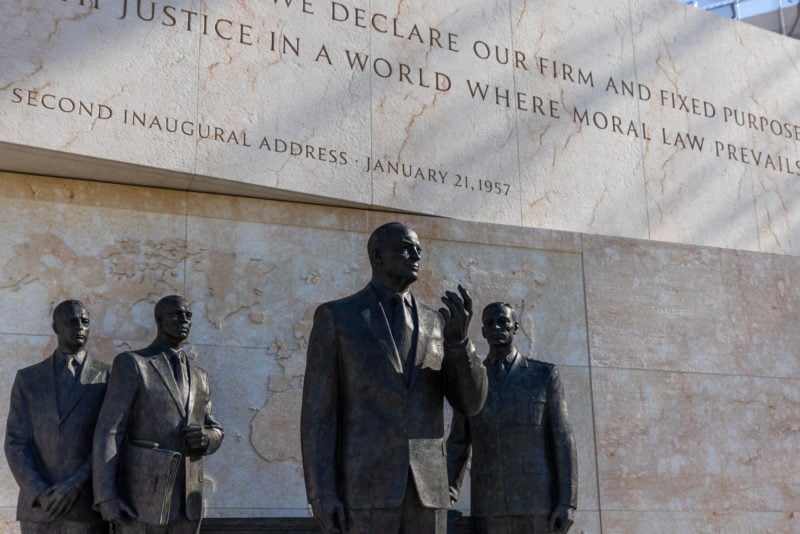 In addition to his more modern achievements the memorial also features details about his life and childhood.
The memorial is also stunning at night with lighting underneath all of the benches. Additionally the large tapestry ids well lit.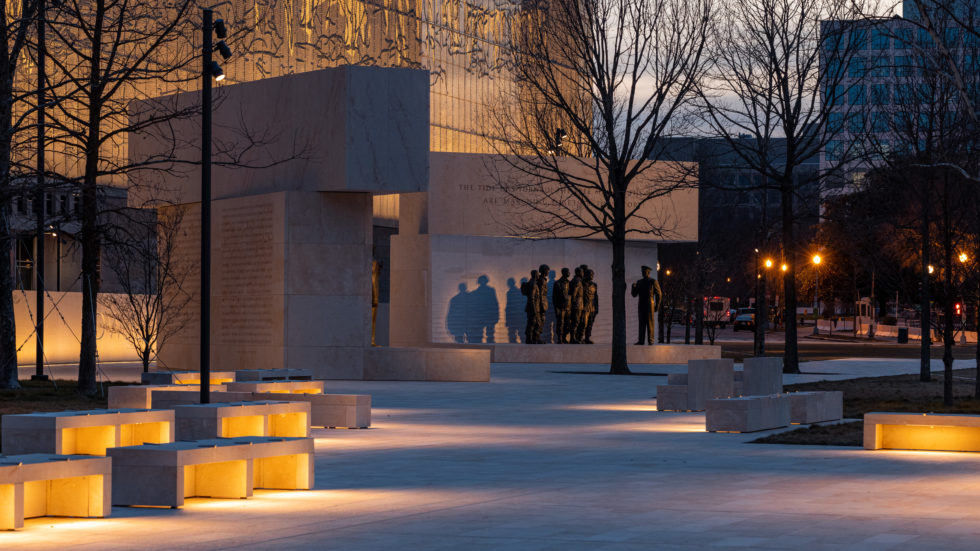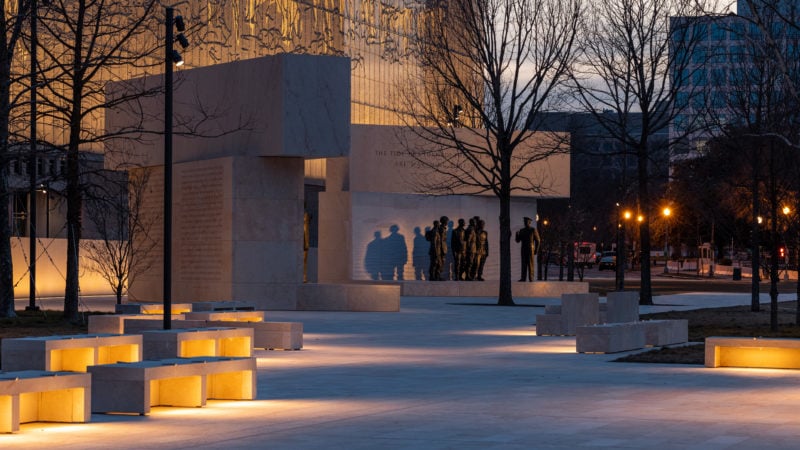 There are also plenty of places to sit in the grass field facing the Capitol.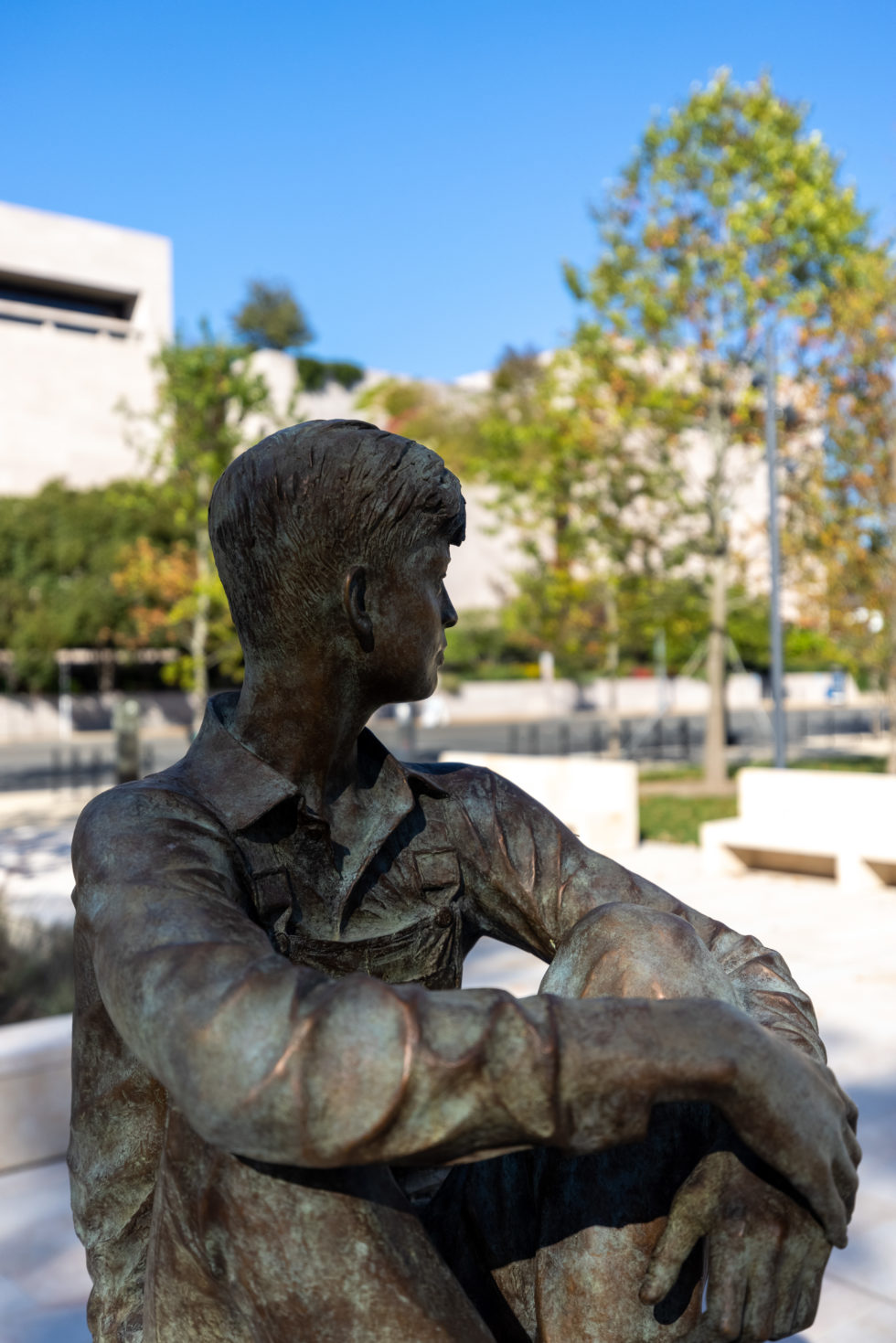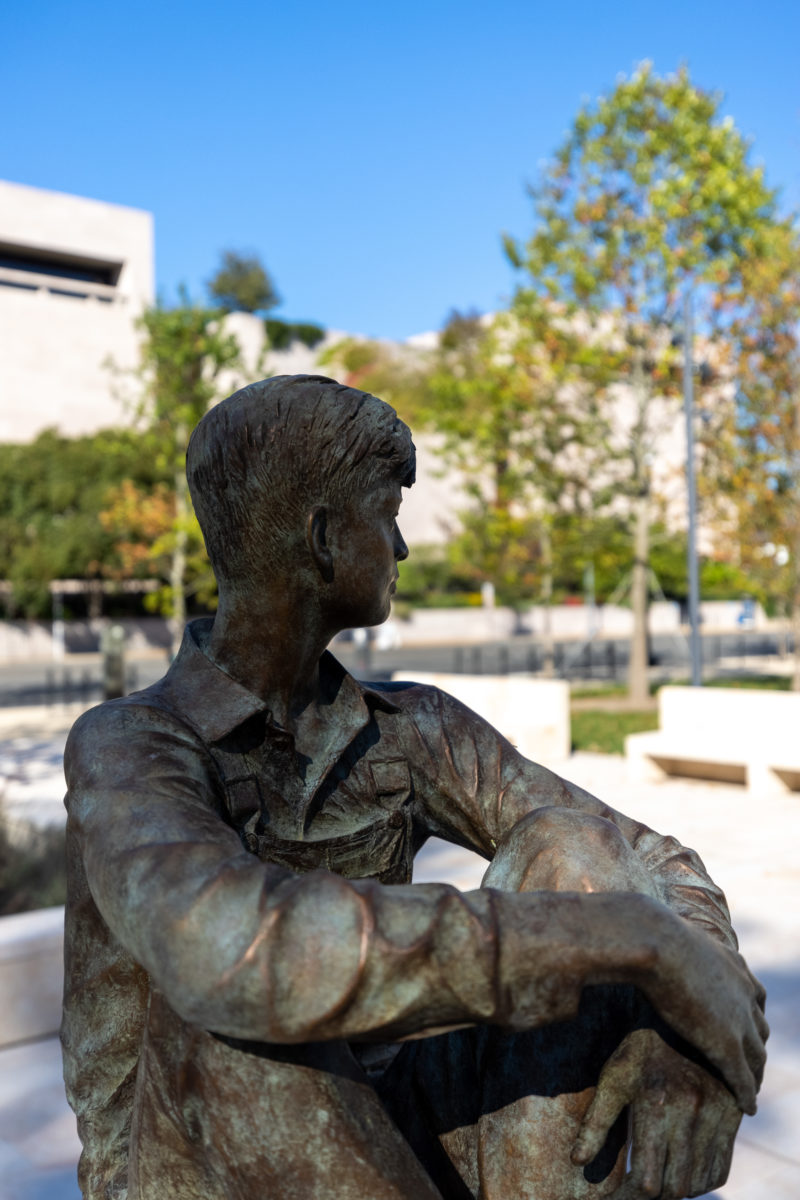 The Eisenhower Memorial is centrally located near the National Mall. You can find it just south of the Air and Space museum. Since it's off the Mall it's typically not crowded, plus the memorial has a public restroom as well.
Dwight D. Eisenhower Memorial on Google Maps
---
Photos of the Eisenhower Memorial
Here are more of my photos from the Eisenhower Memorial in Washington D.C.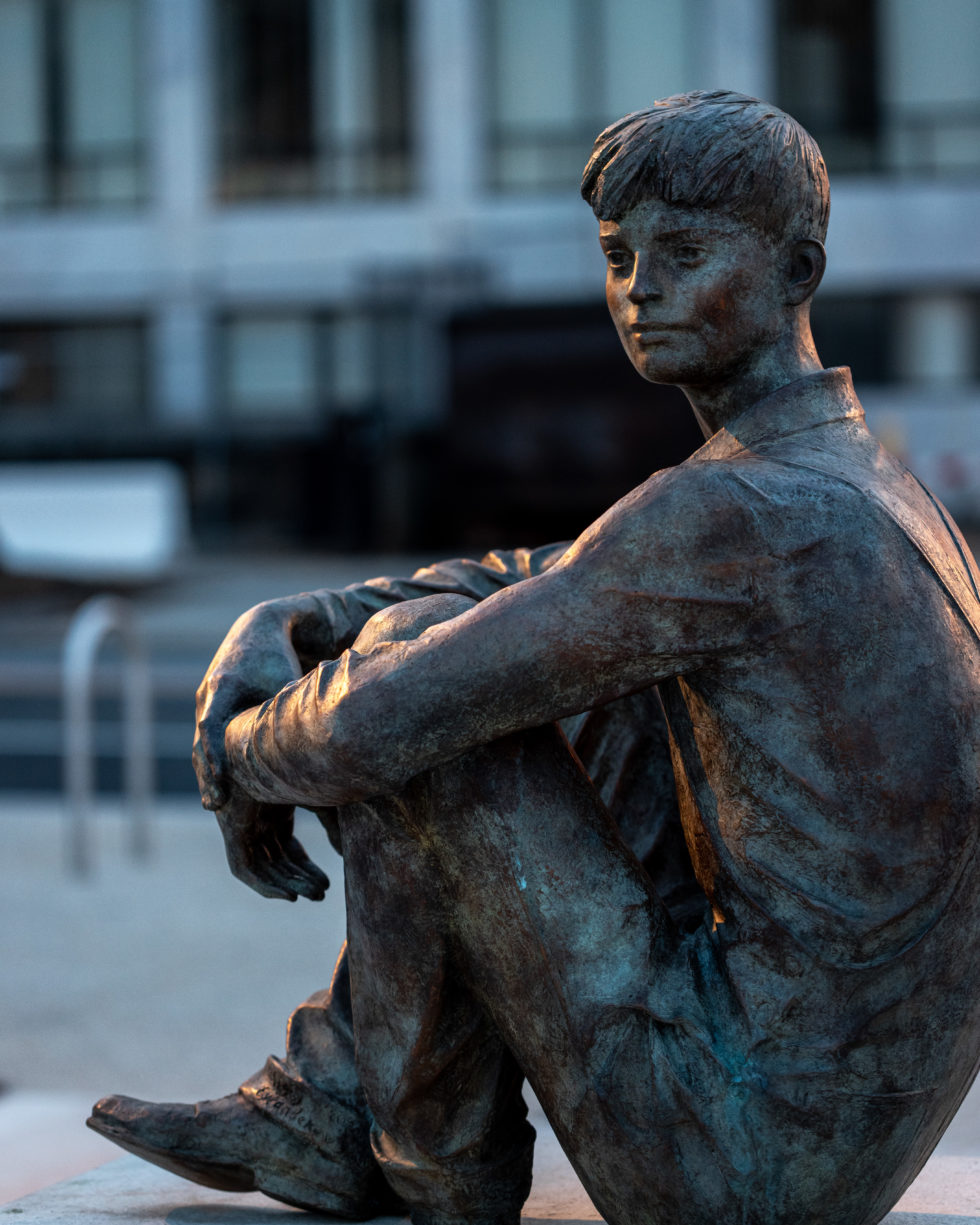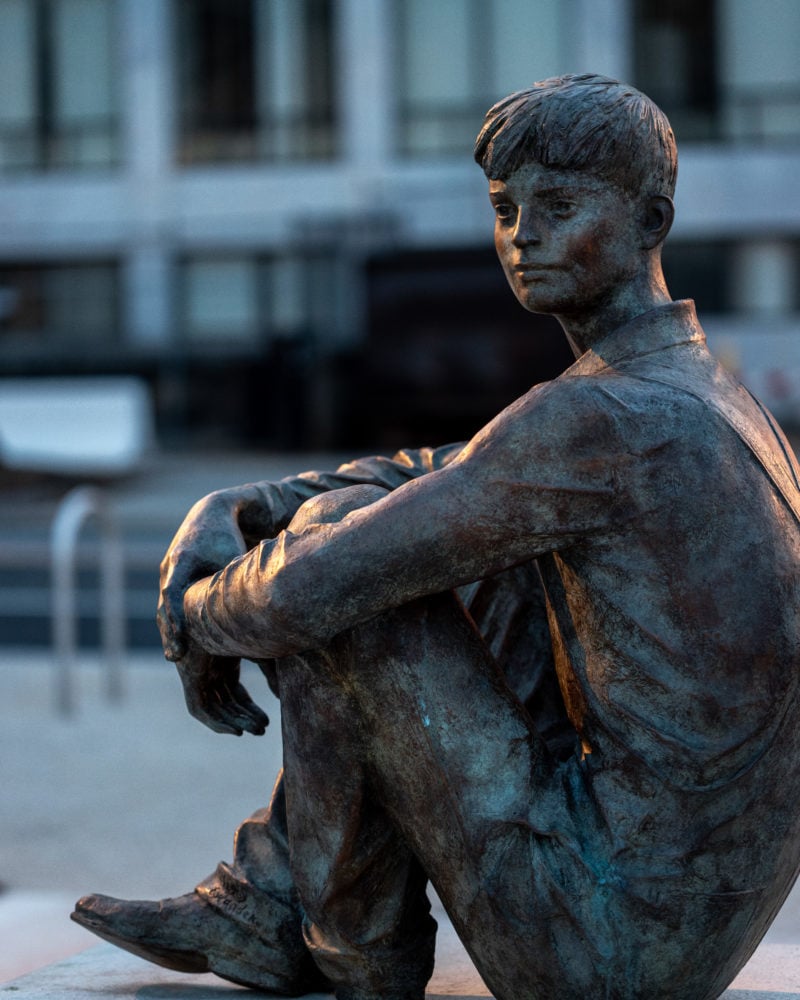 ---
Getting to the Eisenhower Memorial
It's extremely easy to plan a trip to the Eisenhower Memorial since it's located right off the National Mall. The Eisenhower Memorial is open 24/7 and can be accessed off Independence Ave SW.
The US Capitol Building is just 0.5 miles away making it a short walk if you're already visiting the Capitol gounds.
If you plan on taking the Metro the closest metro stop to the Eisenhower Memorial is the L'Enfant Plaza station (0.2 mile walk). The L'Enfant station has Blue/Green/Orange/Silver/Yellow lines making it easy to get to.
Parking is typically available on Independence Ave SW, 4th St S, or Jefferson Dr SW. Of course it's a pleasant walk if you find parking anywhere on the National Mall.
You'll also find electric scooters you can rent plus Capital Bikeshare bikes. Just be careful when parking rental vehicles since the National Mall is typically a no parking area.
Dwight D. Eisenhower Memorial on Google Maps