The Lincoln Memorial is one of DC's most iconic sights. The grand columns and massive Abraham Lincoln statue inside are a must stop if you're visiting Washington DC. Located on the west side of the National Mall at the end of the Reflecting Pool the memorial is enjoyable from all angles.
From the stairs of the Lincoln Memorial you can see the Washington Monument and Capitol on the far end of the mall.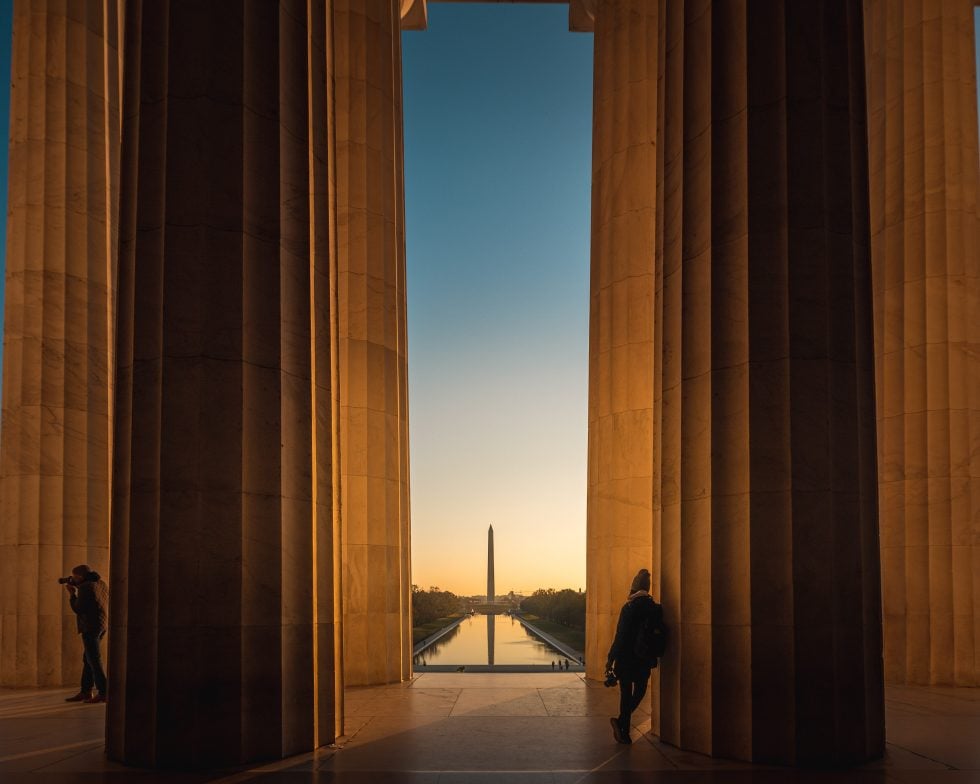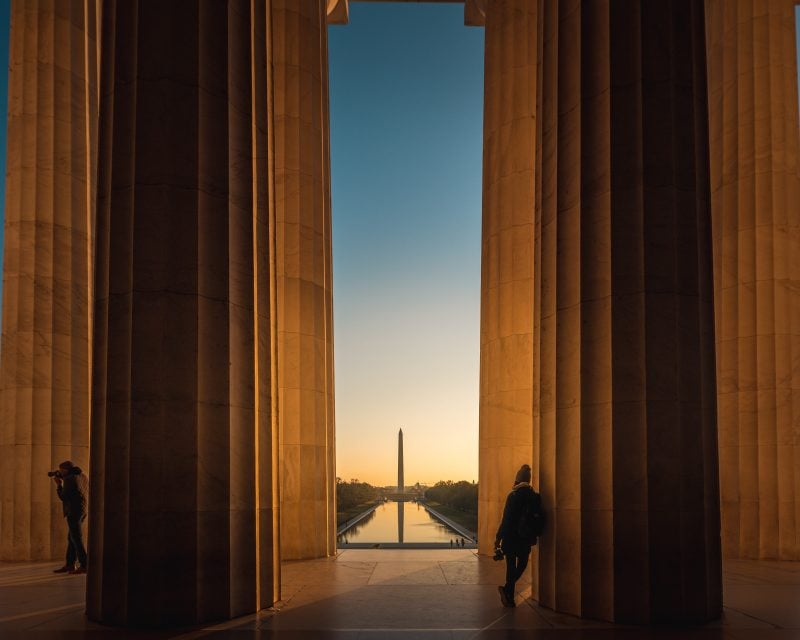 I highly recommend stopping by the Lincoln Memorial for sunrise since you can get a great photo of the Washington Monument from the steps with the reflecting pool.
Pictures of the Lincoln Memorial
How to get to the Lincoln Memorial
Many of the metro stops are about a mile away from the Lincoln Memorial so you'll need to walk a bit to get to the memorial. The best metro stops for the Lincoln Memorial are Foggy Bottom (0.9 miles away) and the Smithsonian (1.2 miles away) metro stop.
You can typically find hourly parking on Ohio drive SW which is a couple of blocks away. If you are parking at sunrise (which typically has tons of parking) you can park on Rock Creek and Potomac parkway which has spots on both sides of the road near the memorial.
The Lincoln Memorial is completely free to visit, you can wander as you please inside and out. Plus you can visit the small gift shop inside the main hall for postcards, etc. There are also public restrooms located underneath the memorial but frequently have a line.
Lincoln Memorial on Google Maps