Built in 2011 the Martin Luther King, Jr. National Memorial is one of Washington DC's newest landmarks.
The main structure of this memorial is a 30 foot stone version of MLK titled "Stone of Hope". The side of the stone contains an excerpt from the iconic "I Have a Dream" speech.
"Out of the mountain of despair, a stone of hope."
You'll also notice the carving of Martin Luther King, Jr. on the Stone of Hope appears to be pulled out from the large boulder behind it. The large rock behind the Memorial symbolizes the Mountain of Despair.
How to get to the MLK Memorial
The MLK Jr. Memorial is located directly on the Tidal Basin in DC and is easily accessible. The MLK Memorial is free to visit any time of the day. There is also a public restroom located across the street from the memorial.
Typically I find parking on Ohio drive SW or bike down to the area, it's only a short walk from the National Mall as well.
The best metro stops for the MLK Memorial are the Smithsonian (0.9 miles away) and Foggy Bottom (1.4 miles away) metro stops.
The address of the memorial is 1964 Independence Avenue SW, DC which is a nod to the 1964 Civil Rights Act which he played an important role in.
MLK, Jr. Memorial on Google Maps
---
Photos of the MLK Memorial
Here are a few more of my photos from the MLK Jr. Memorial and around the Tidal Basin. The Memorial is great to visit any time of year and especially beautiful during cherry blossom season.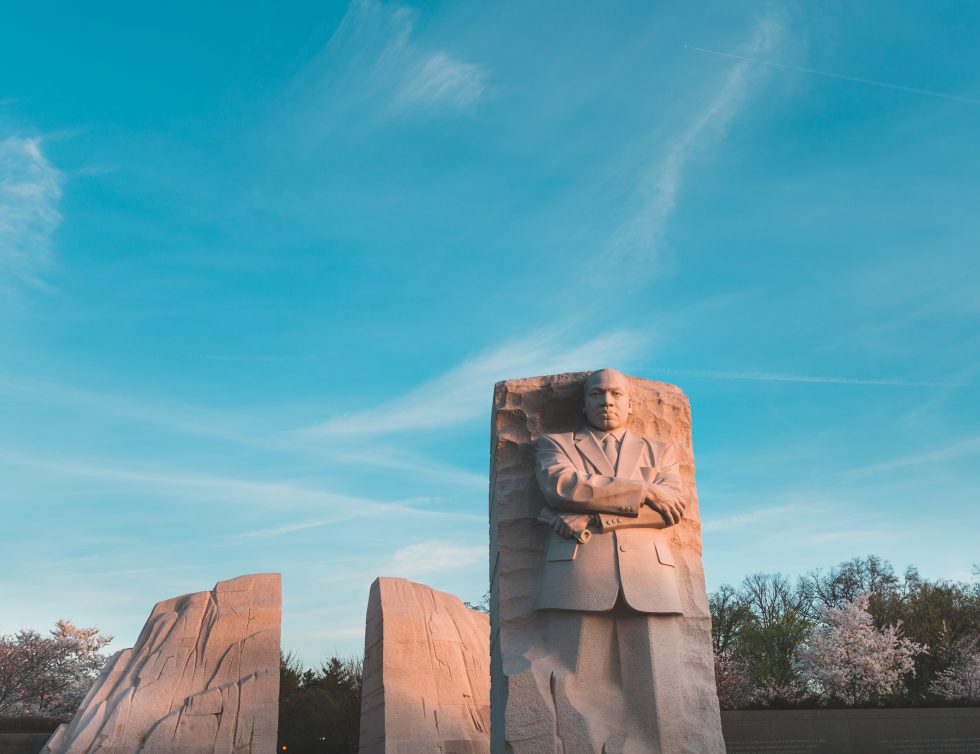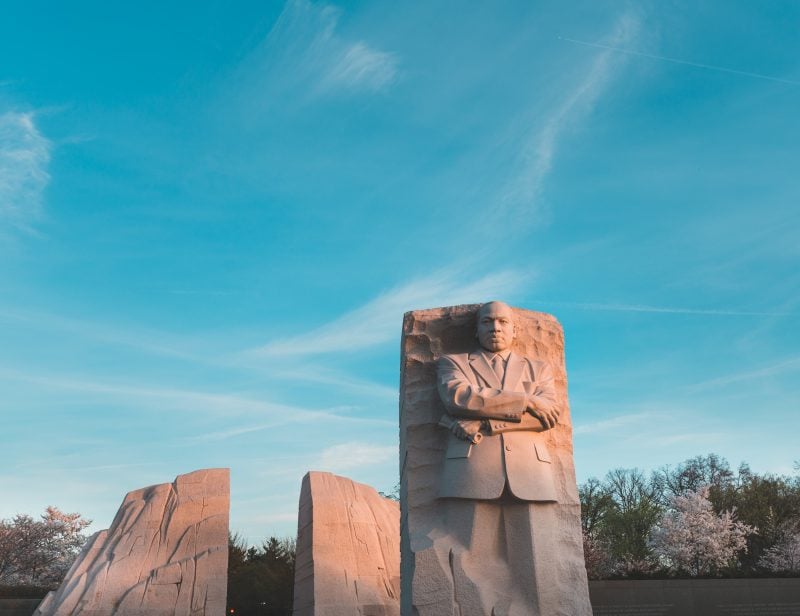 ---
If you've enjoyed this post please share a pin below on Pinterest.
Keep up with the latest in DC with my Washington DC Pinterest Board.