Fall foliage in DC is one of the best times in the city. While being less crowded than the summer the fall colors around Washington DC are worth seeing.
I always love capturing fall foliage in DC on my Instagram. In this post I'll be going over the best places to see fall colors in DC including a few spots outside of DC at the end of the article. The leaves in Washington DC are typically at their best mid-to-late October. I personally thing it's one of the best times to be in DC.
Here are the best places to see fall foliage in Washington DC:
---
1. Rock Creek Park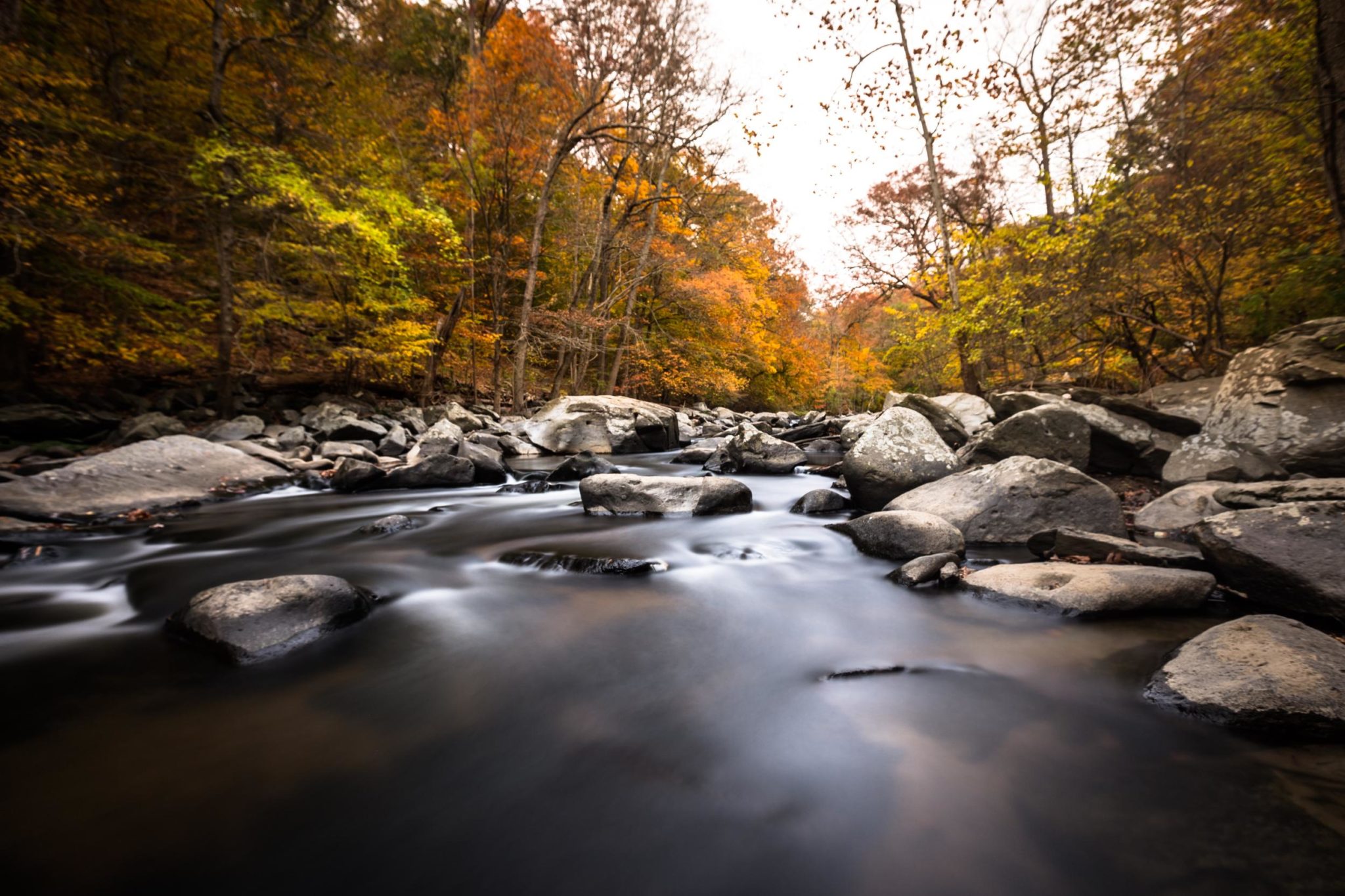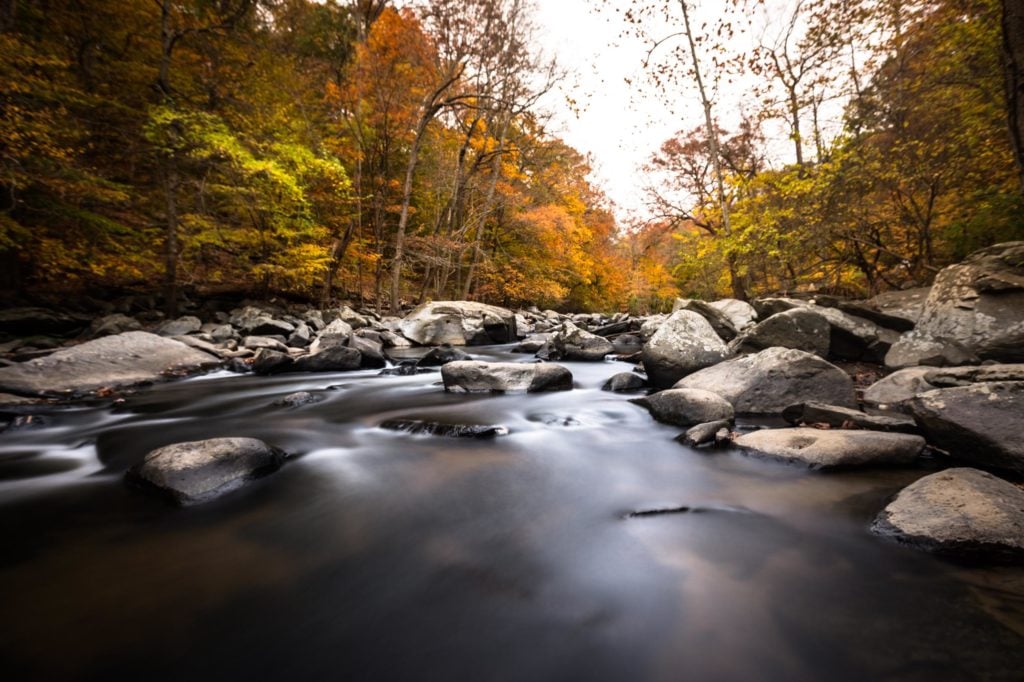 Rock Creek Park is a no brainer, DC's largest park is FULL of fall foliage. Some stand out spots include Boulder Bridge, Miller Cabin and Rapids Bridge. Typically you can pull off and walk to each location (unless Beach Dr is closed to cars!). If Beach Dr is closed you can find parking nearby and take a trail into Rock Creek Park to walk the road or bike ride through the park.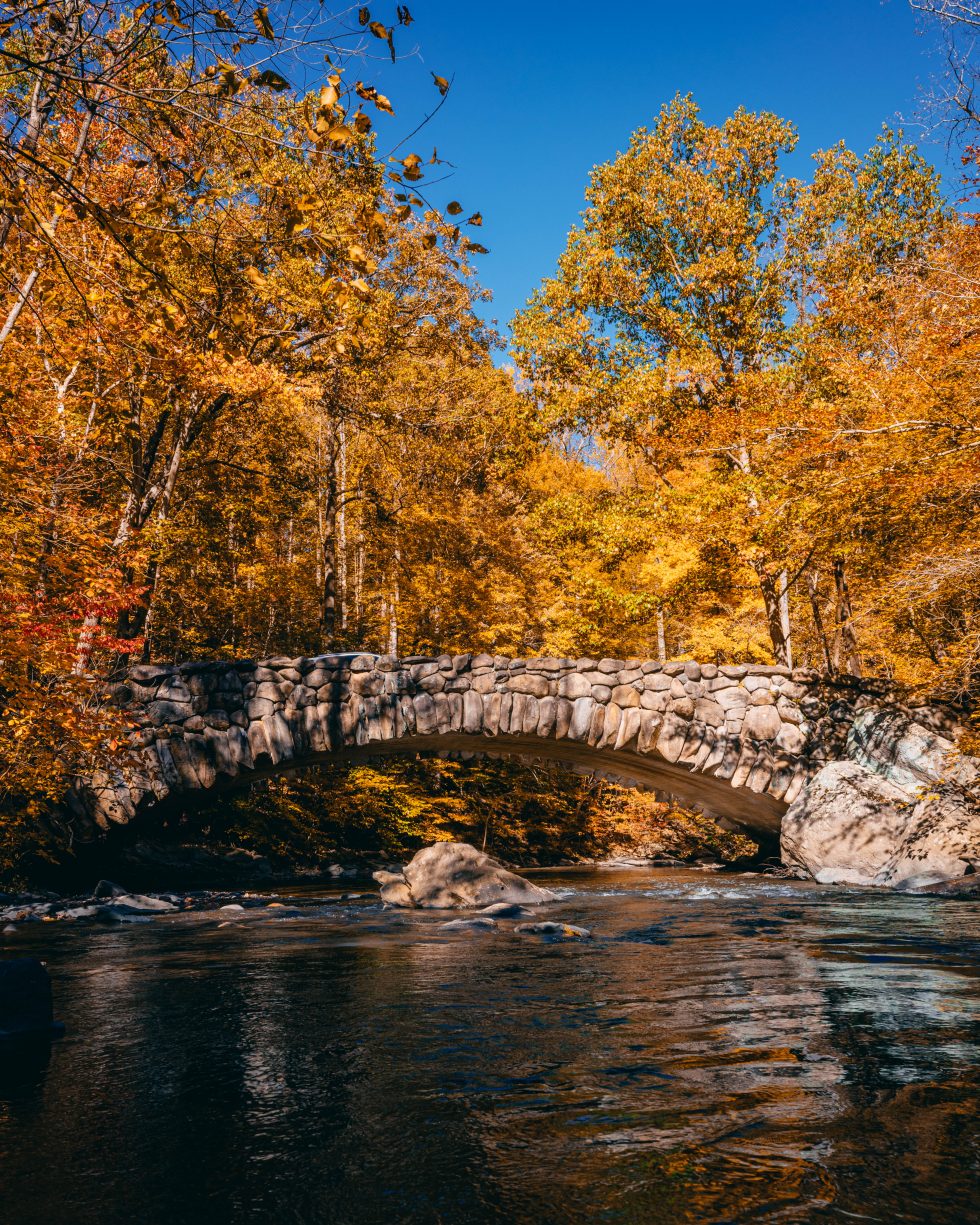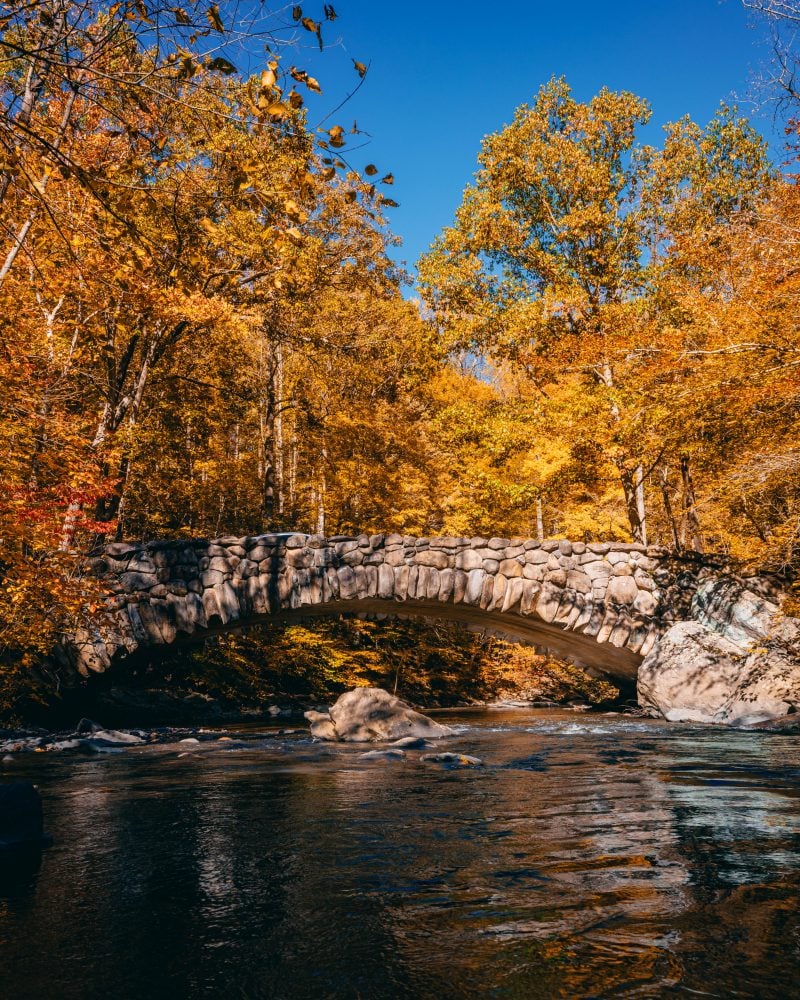 All over Rock Creek Park you'll find hiking trails that range in elevation. I love taking hiking during fall here since you can get close to Rock Creek and take long exposure photos. This is one of my favorite places in DC to see fall foliage and well worth a stop in autumn.
Rock Creek Park on Google Maps
---
2. U.S. National Arboretum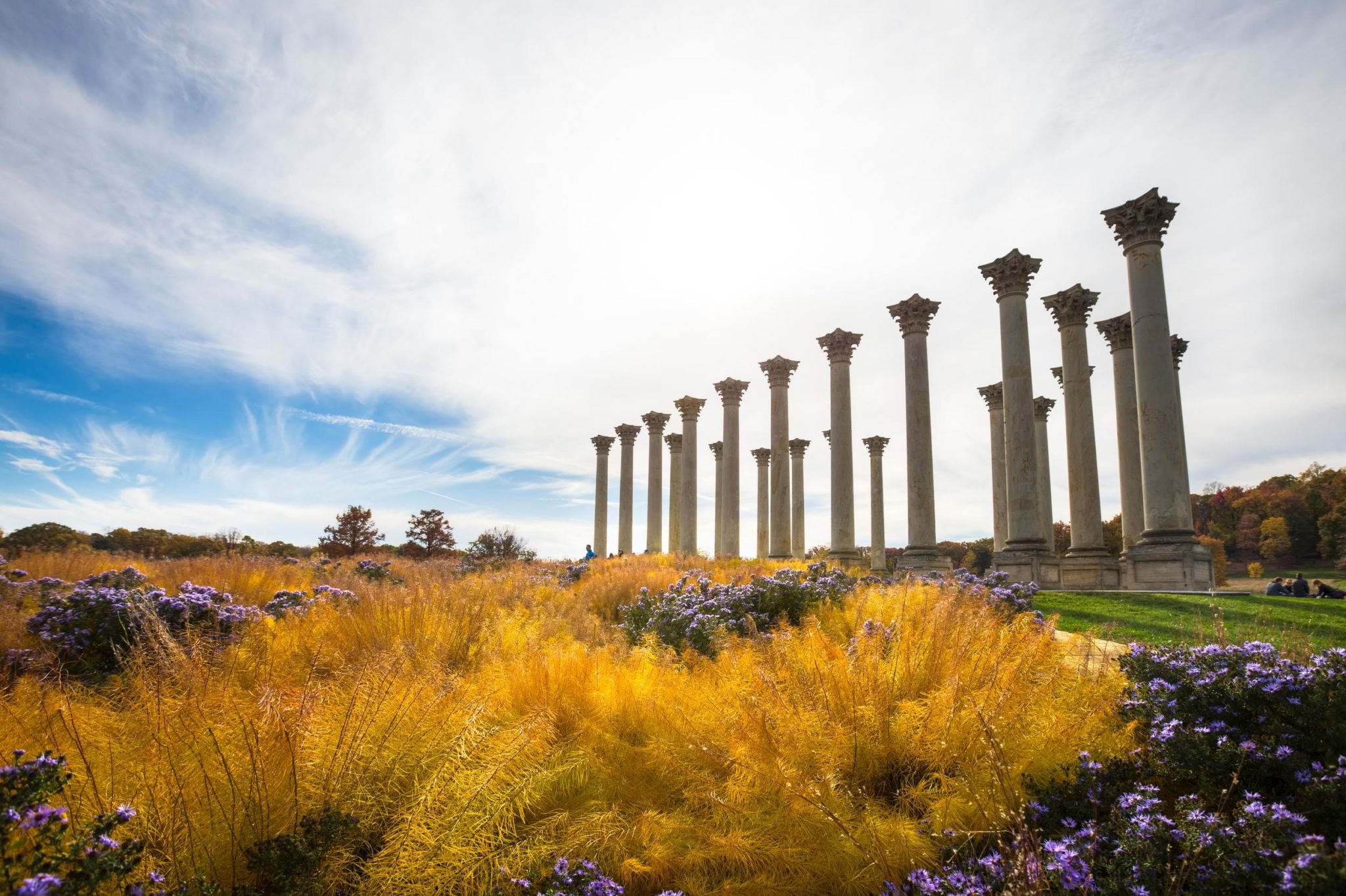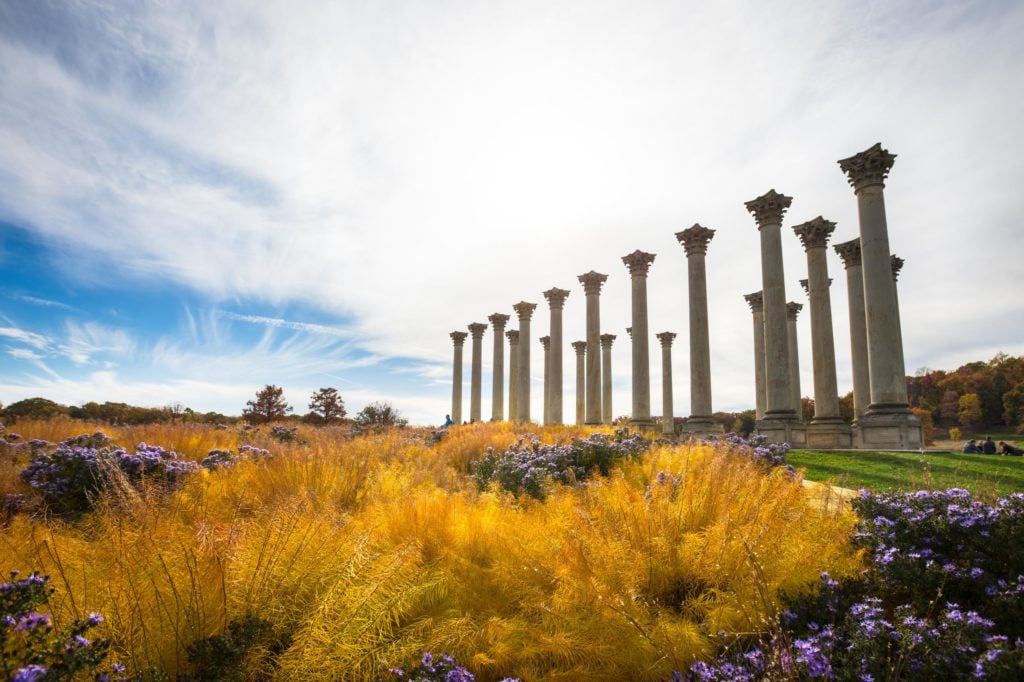 One incredible place for autumn colors in DC is the U.S. National Arboretum. The grounds of the Arboretum include over 400 acres of unique gardens and forest. You'll see plenty of color in the fall plus it's just a fun place for an autumn walk.
The main attraction of the National Arboretum is the Capitol columns in the middle of the park. The grounds also include a Bonsai museum, asian gardens, and many more collections of greenery.
National Arboretum on Google Maps
---
3. National Mall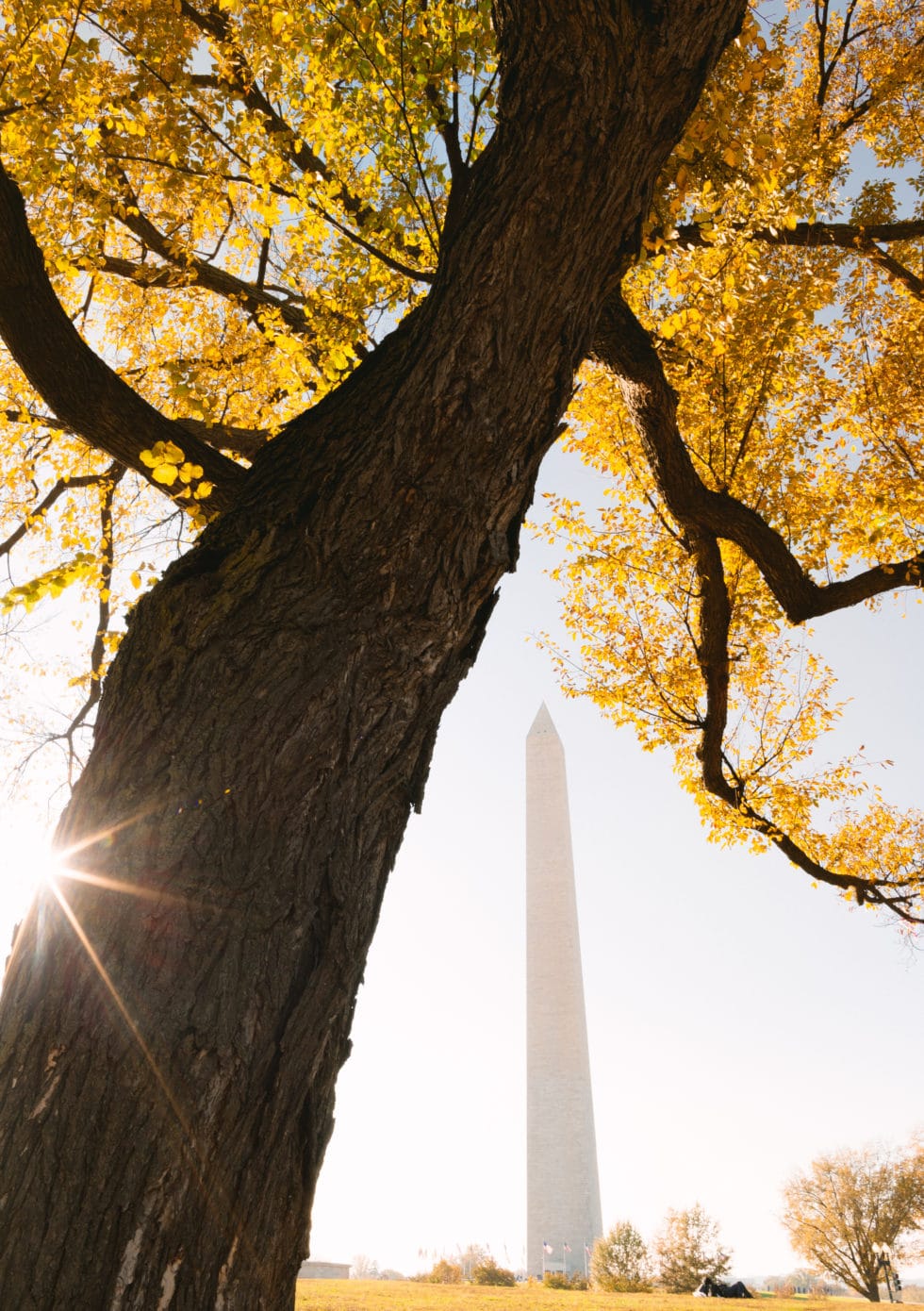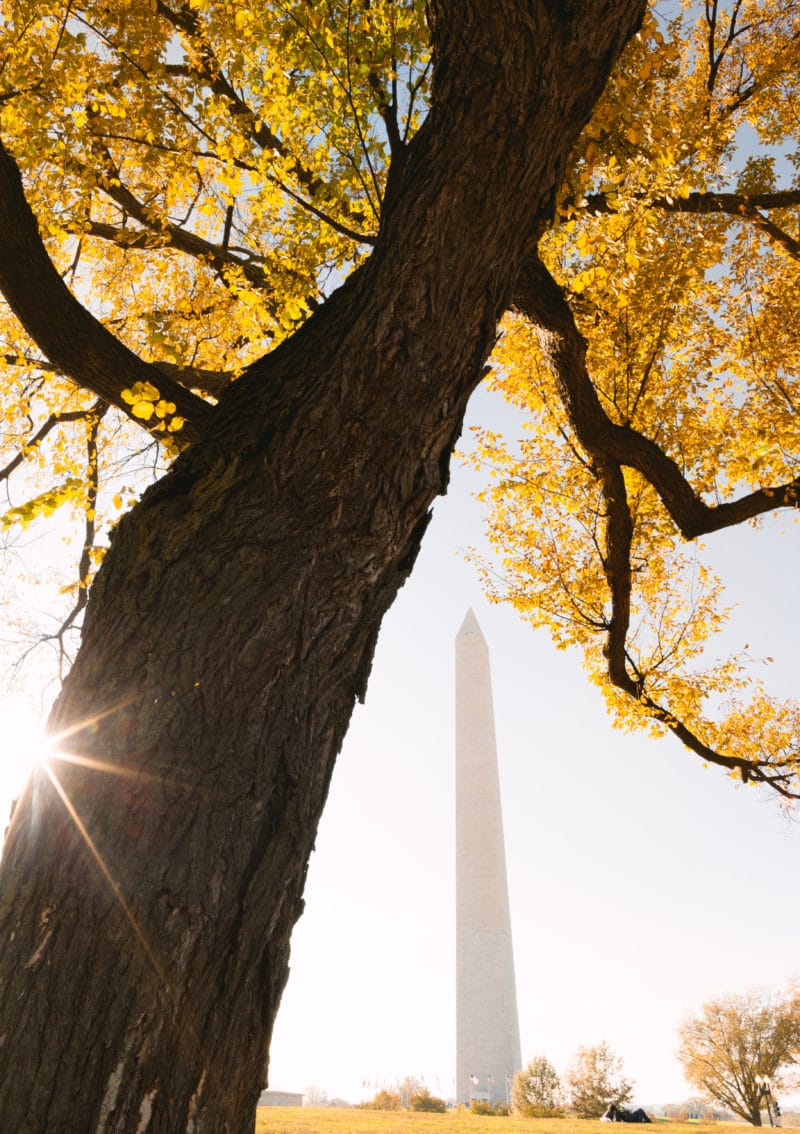 The National Mall is full of trees that turn orange and yellow in Autumn. Whether it's a walk around the Washington Monument, Reflecting Pool or Tidal Basin you'll see plenty of color when trees are at their peak. Best of all the monuments and memorials make the perfect subject when framing your photos for fall colors.
National Mall on Google Maps
---
4. Swann Street
One of the most beautiful spots in the city for fall colors is Swann Street. Located in the heart of DC Swann Street has stunning ginkgo trees that are picture perfect in fall.
Typically I start at Swann St NW & 14th St and walk west down Swann, you'll see blocks of colorful ginkgo trees lining the street. I love how the leaves land on the ground as well. Just watch out for cars driving down the street.
Swann Street NW on Google Maps
---
5. National Cathedral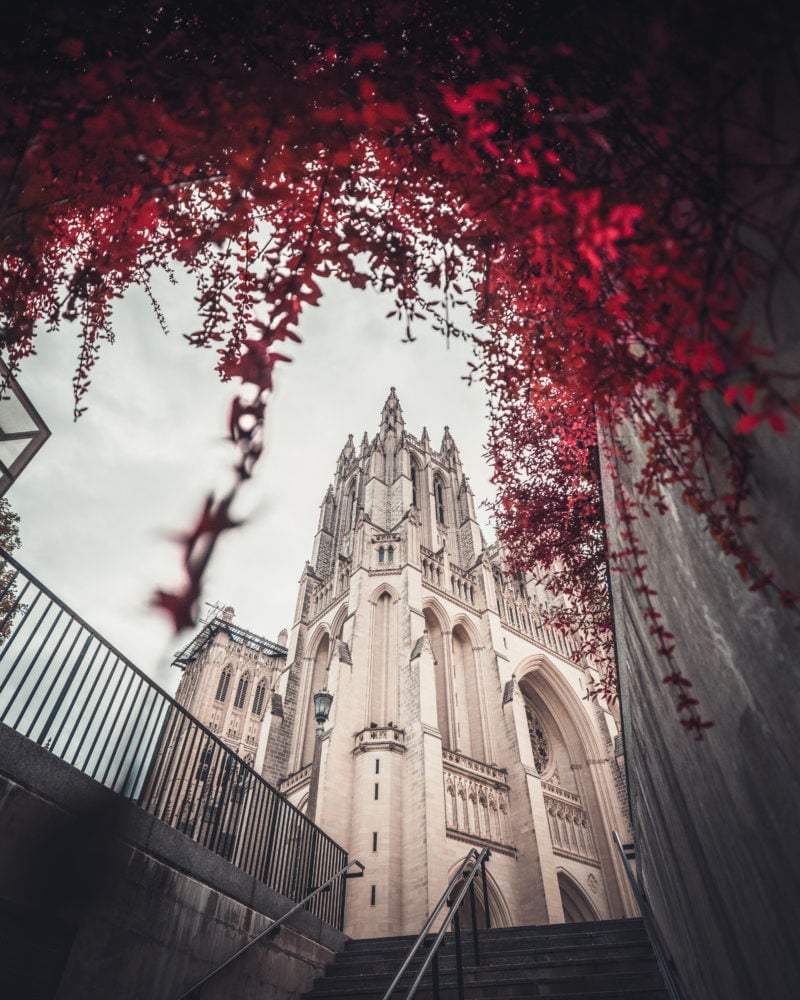 The National Cathedral is always a stunning spot to visit in the fall. With its beautiful architecture and lush gardens on the grounds you'll want to stop in for autumn colors.
National Cathedral on Google Maps
---
6. Georgetown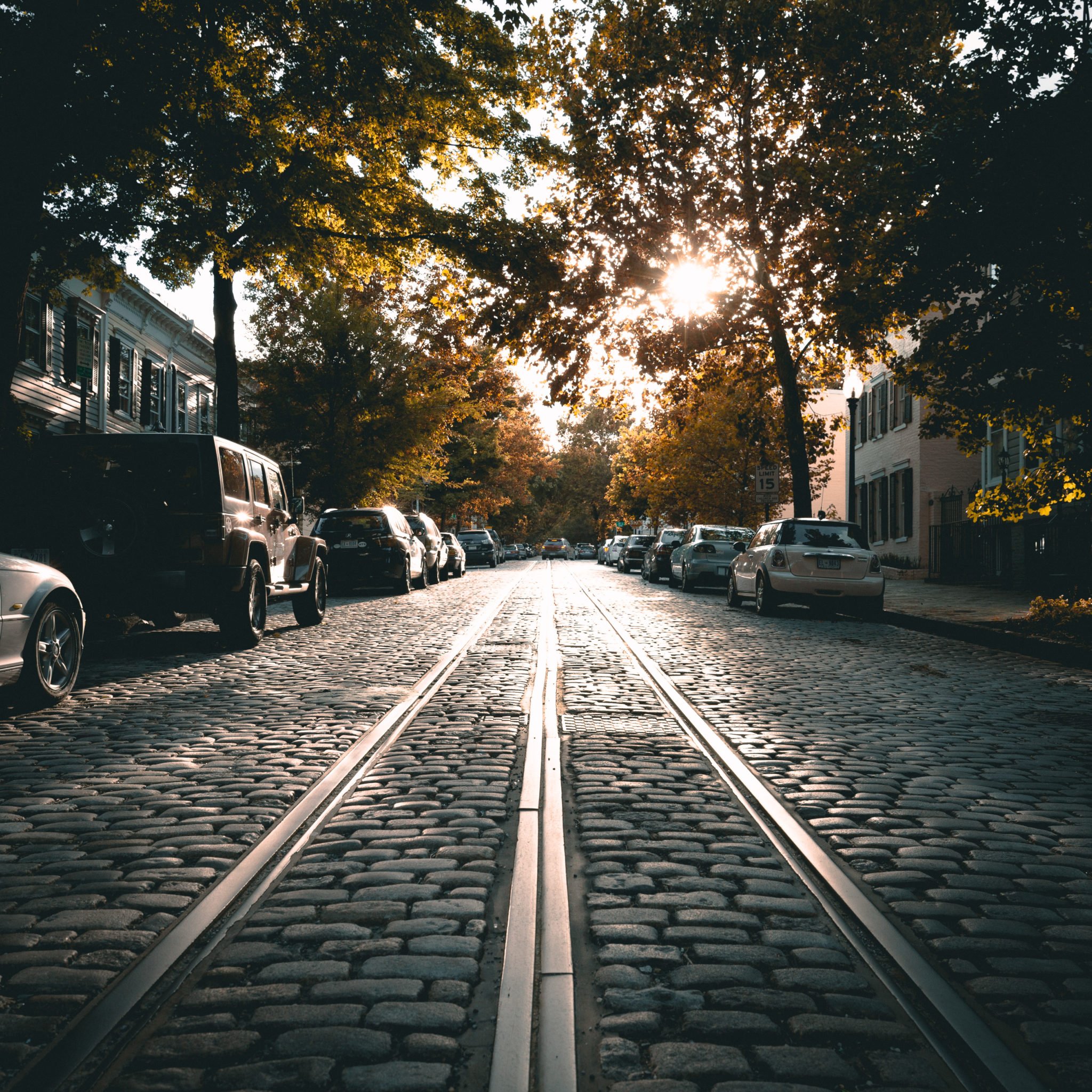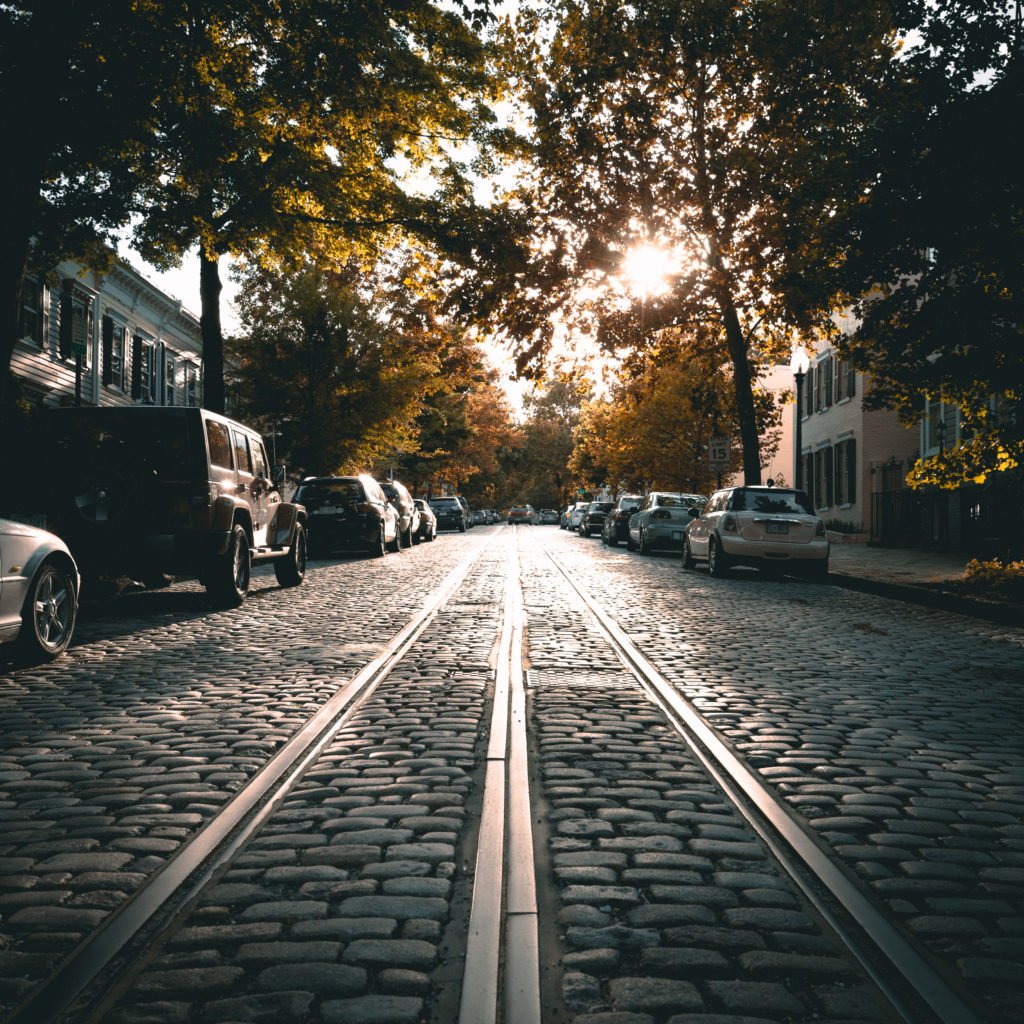 No matter the season Georgetown is an incredibly popular place to visit. From the old neighborhoods with beautiful row homes to the Georgetown waterfront you'll find something to photograph for fall here. Plus you'll see many homes decorated for Halloween with pumpkins and other fall decorations.
Georgetown on Google Maps
---
7. United States Capitol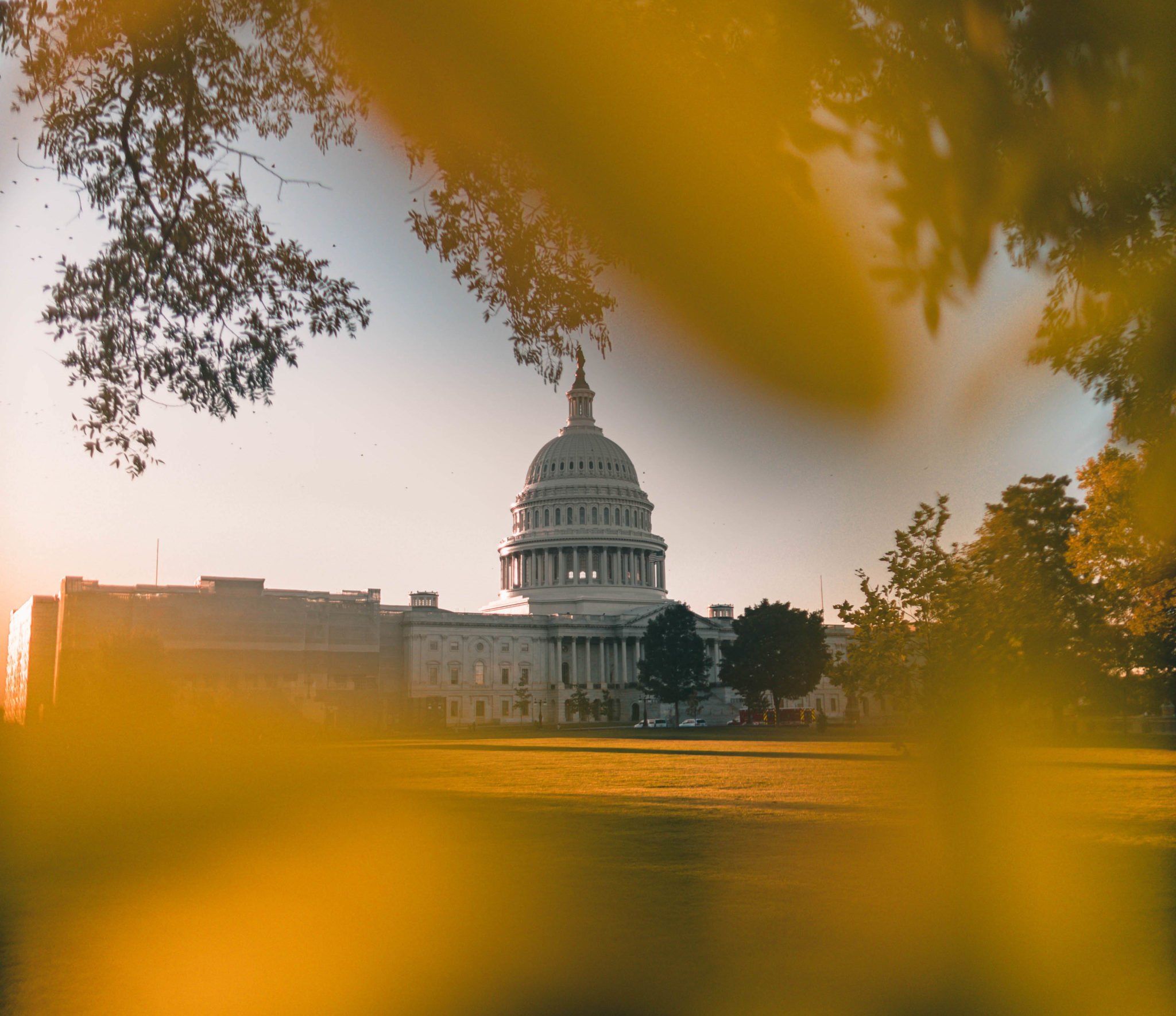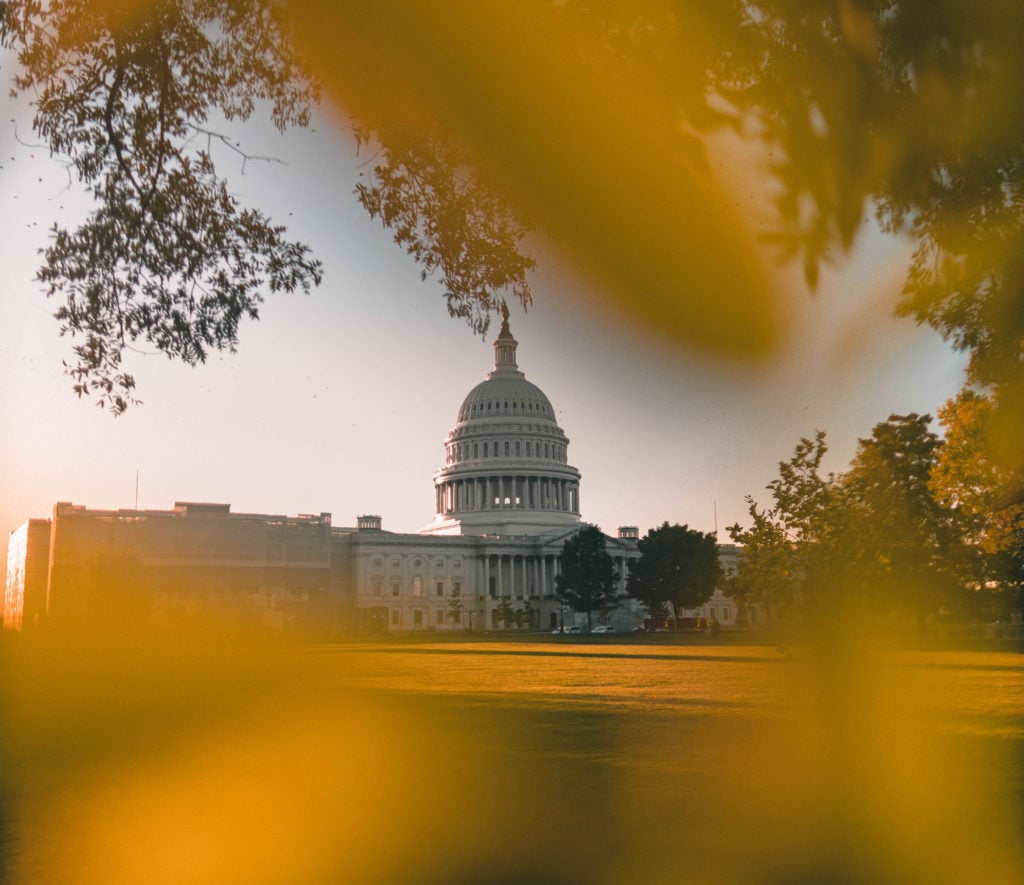 The US Capitol is one of my favorite places to take pictures in all of DC. Since trees line the Capitol grounds there are plenty of unique angles to capture the Capitol with fall colors.
United States Capitol on Google Maps
---
8. CityCenterDC
Right in Chinatown you'll find CityCenterDC that typically has seasonal decorations. The fall decorations are usually orange leaves above Palmer Alley that goes down the middle of CityCenter.
CityCenterDC on Google Maps
---
Places Outside of DC for Fall Foliage
If you have a car there is plenty to see outside of DC to enjoy autumn. One of my favorites is Shenandoah National Park.
Shenandoah National Park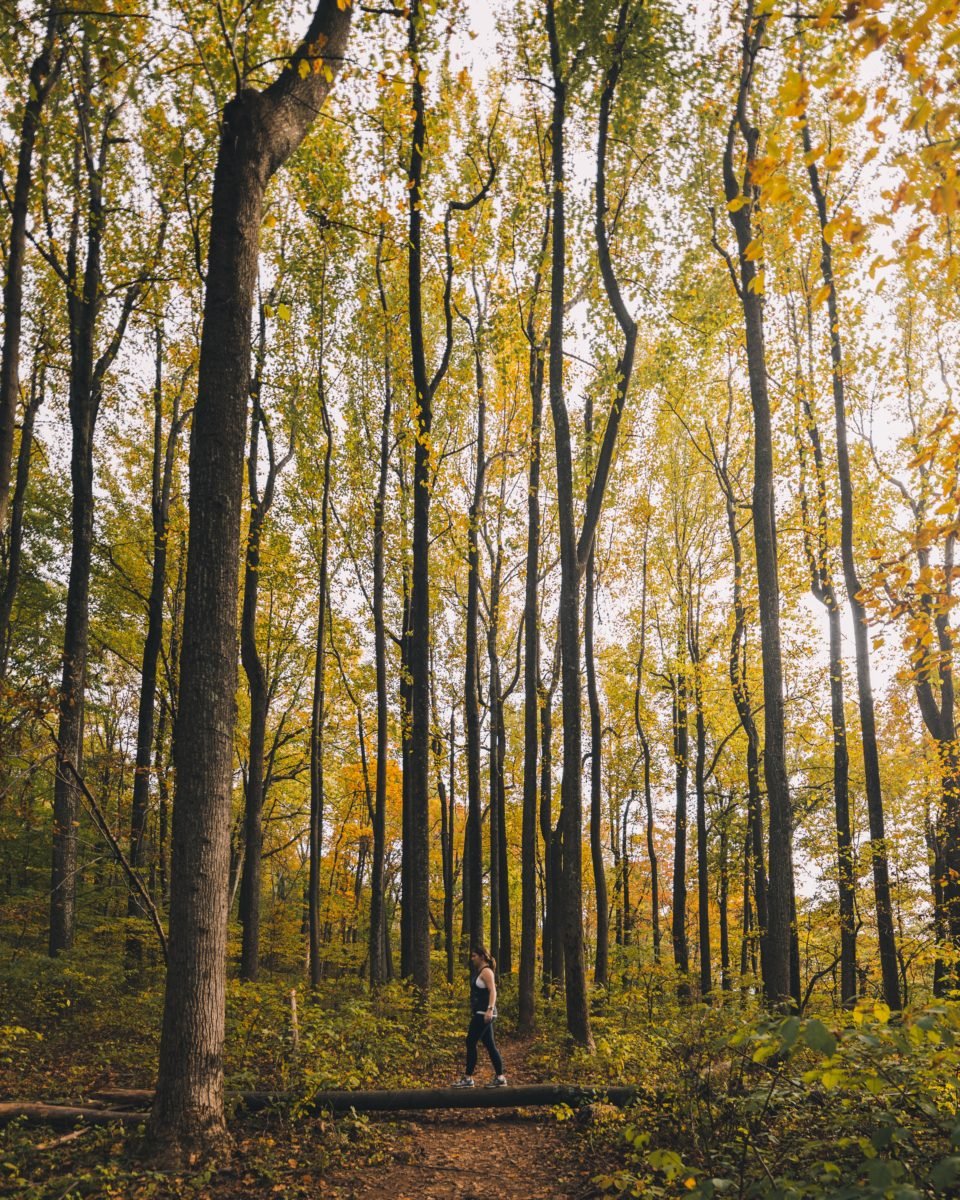 Shenandoah National Park is an essential stop in the fall. Taking a drive down the Blue Ridge Parkway is seriously stunning. Shenandoah is full of hiking trails as well as waterfalls (such as Dark Hollow Falls).
You'll have to pay to enter Shenandoah National Park. Since it's a national park you can also use the America the Beautiful park pass to enter.
When driving to Shenandoah I highly recommend pulling off at the Apple House for a donut as well.
Shenandoah National Park on Google Maps
---
I hope you get out there and enjoy fall colors in Washington DC! With orange colors popping around charming row homes and plenty of nature fall is a great time to visit DC. Whether you live in the district or just are visiting I hope you have a great time.
Want to see even more of DC?
Read: Washington DC Instagram spots.
Want to learn more about editing your fall photos? Check out my video about editing fall photos in Lightroom. I go over how to tweak colors, add foreground leaves and overall get the most out of your fall photos.
---
If you've enjoyed this post please share a pin on Pinterest
Keep up with the latest on my Washington DC Pinterest Board