One of the best places to see fall colors in Washington DC is Rock Creek Park. Rock Creek Park features many beautiful sights like Miller Cabin, Rapids Bridge, and Boulder Bridge. Additionally there are tons of hiking trails, on a brisk fall day it can be a perfect place to photograph.
In this article I'll be going over the best places in Rock Creek Park to see fall colors:
Boulder Bridge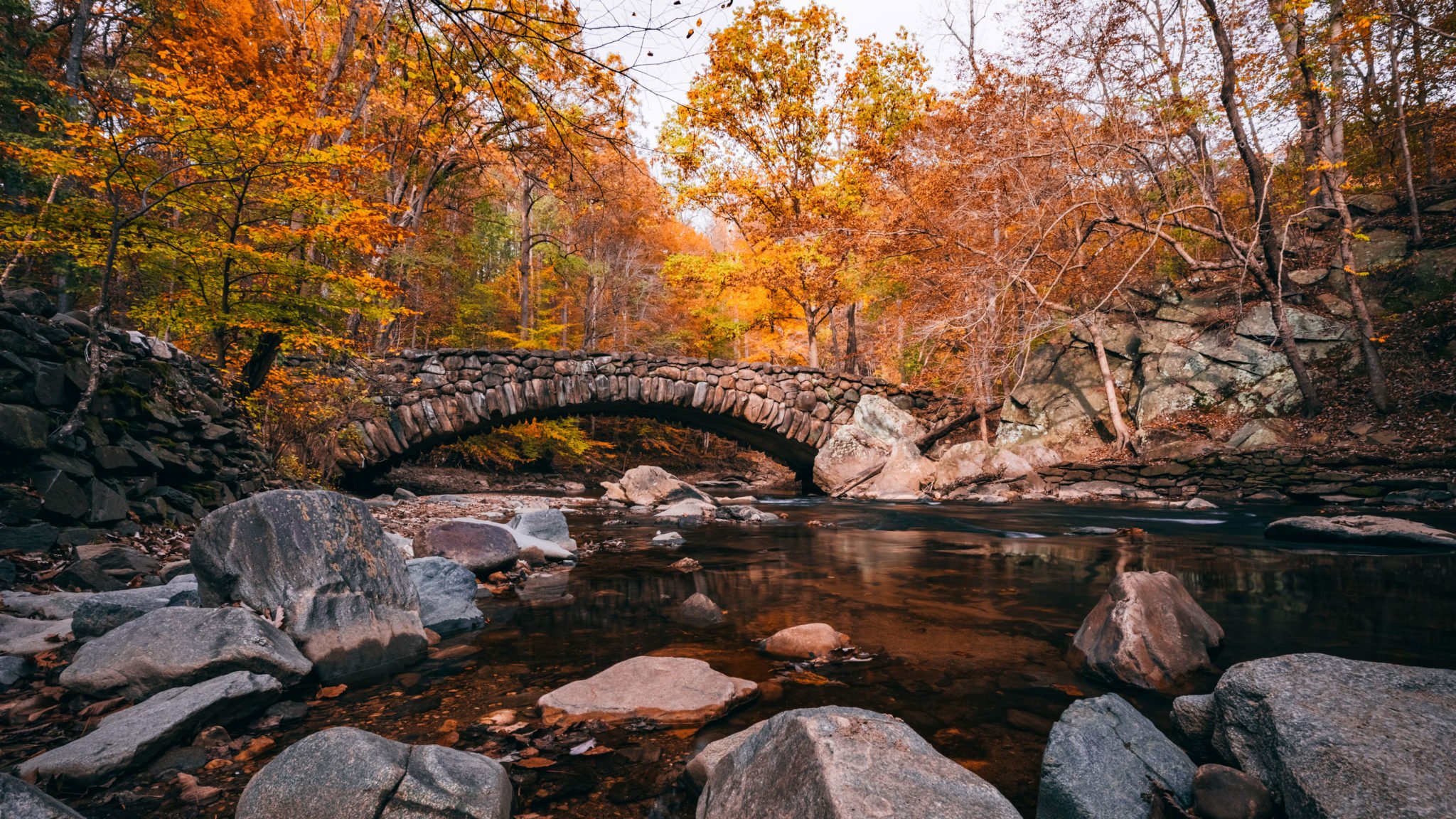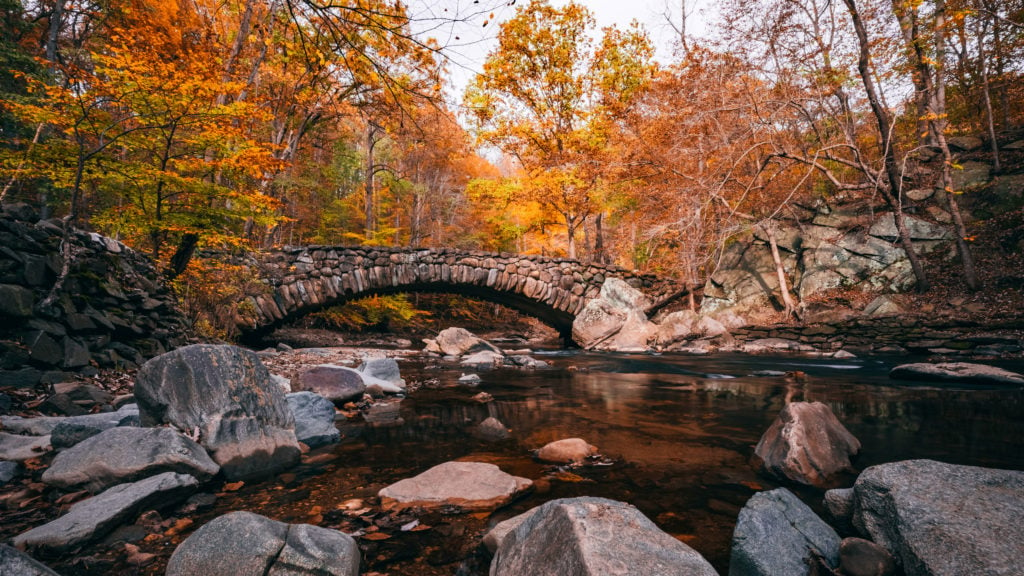 In the heart of Rock Creek Park you'll find Boulder Bridge. This historic bridge was constructed in 1902 and brings Beach Drive through Rock Creek Park. You'll find a few spots to pull over on the side of Beach Drive to get out and explore the area around Boulder Bridge.
The best part about the bridge is you can get interesting angles by walking out onto the rocks on the south side of the bridge. Additionally you can walk to trail to the north of the bridge to get another unique angle.
---
Rapids Bridge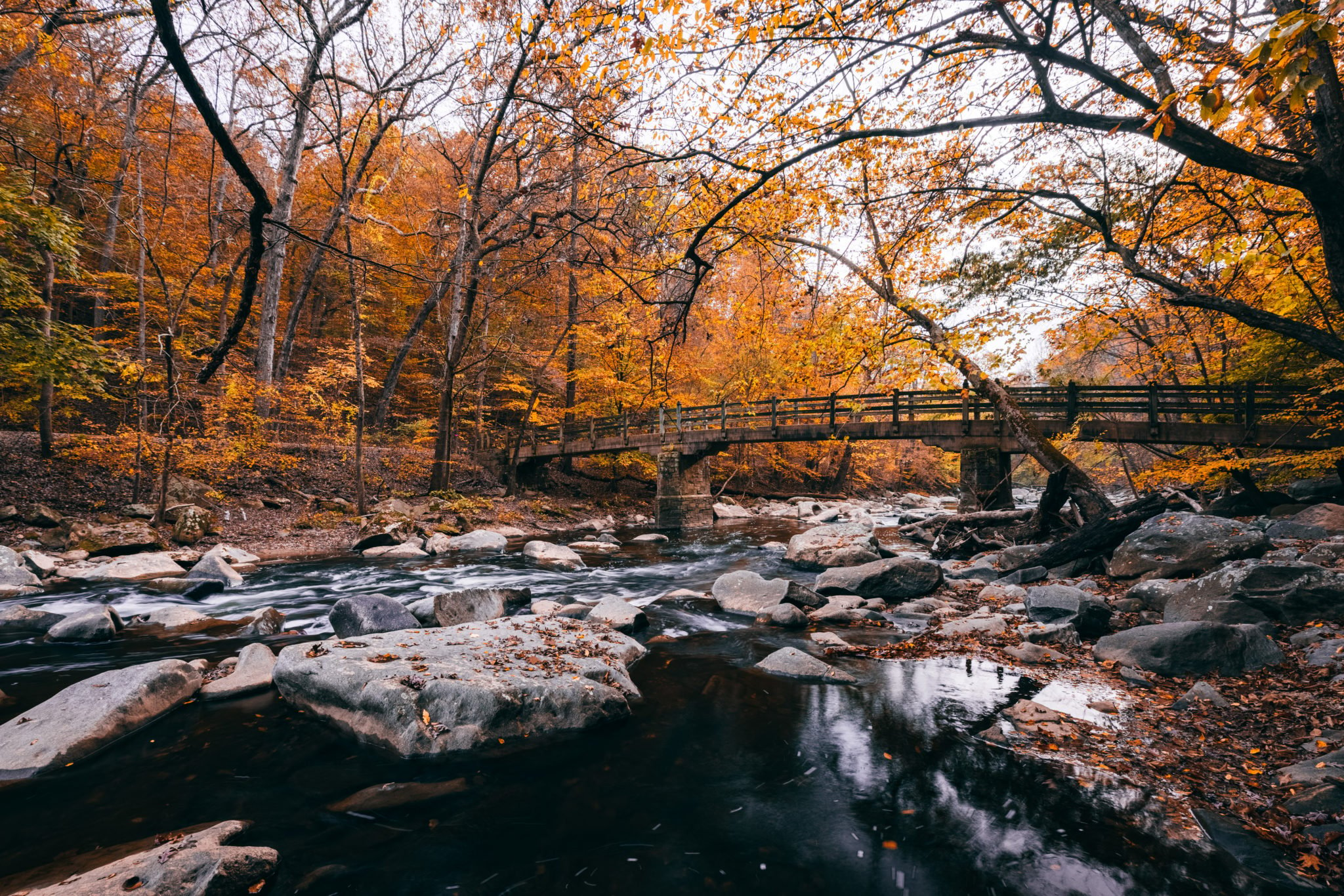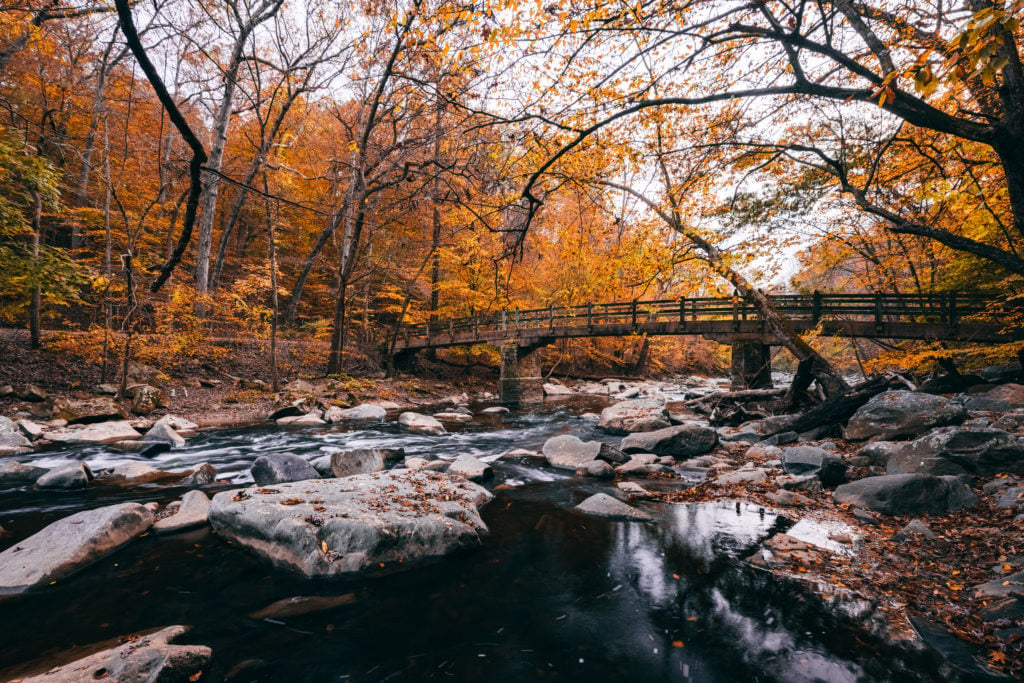 Rapids Bridge is a short walk north from Boulder Bridge and is well worth the detour. This pedestrian bridge is located right off of Beach Drive.
One of the most popular photos you can take at Rapids Bridge is looking directly down the bridge.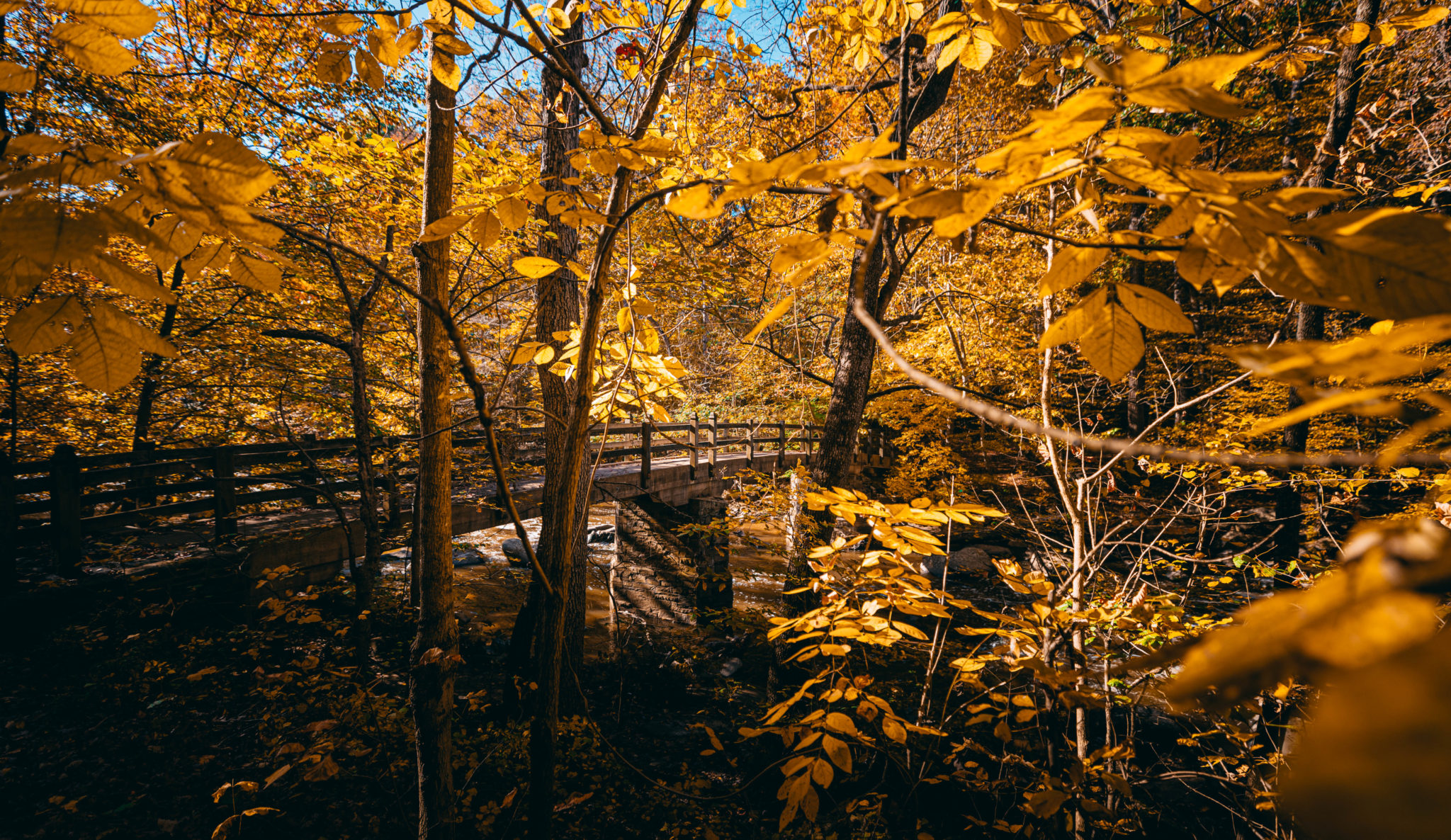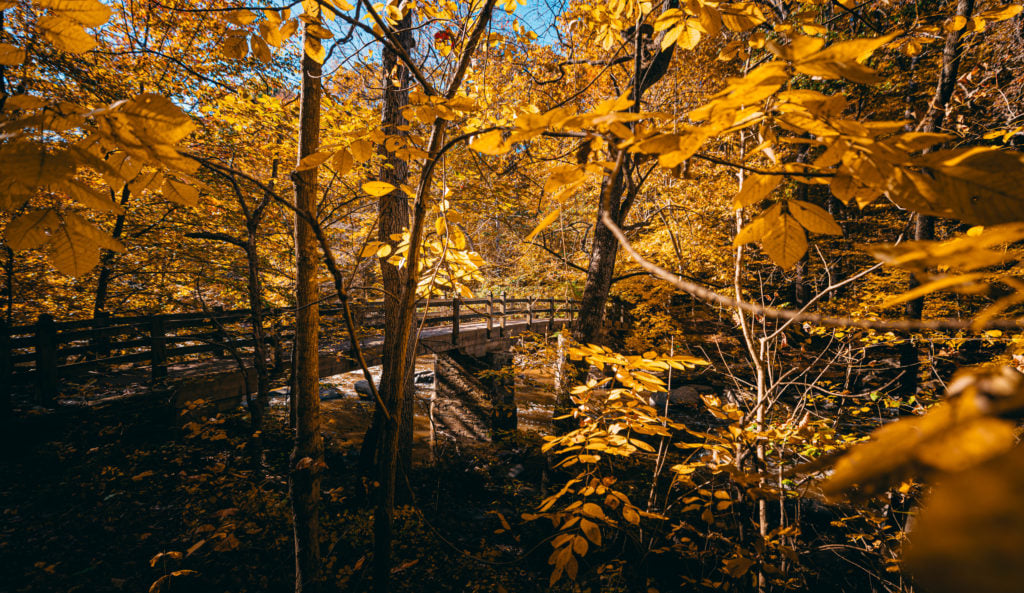 ---
Photos of Rock Creek Park in Fall
Here are more of my photos of Rock Creek Park in the fall. I highly recommend getting out to Rock Creek Fall next fall to see some stunning colors.
If you're packing a photography bag I'd recommend bringing a wide angle lens and a polarizing filter to reduce glare from the leaves.
Rock Creek Park on Google Maps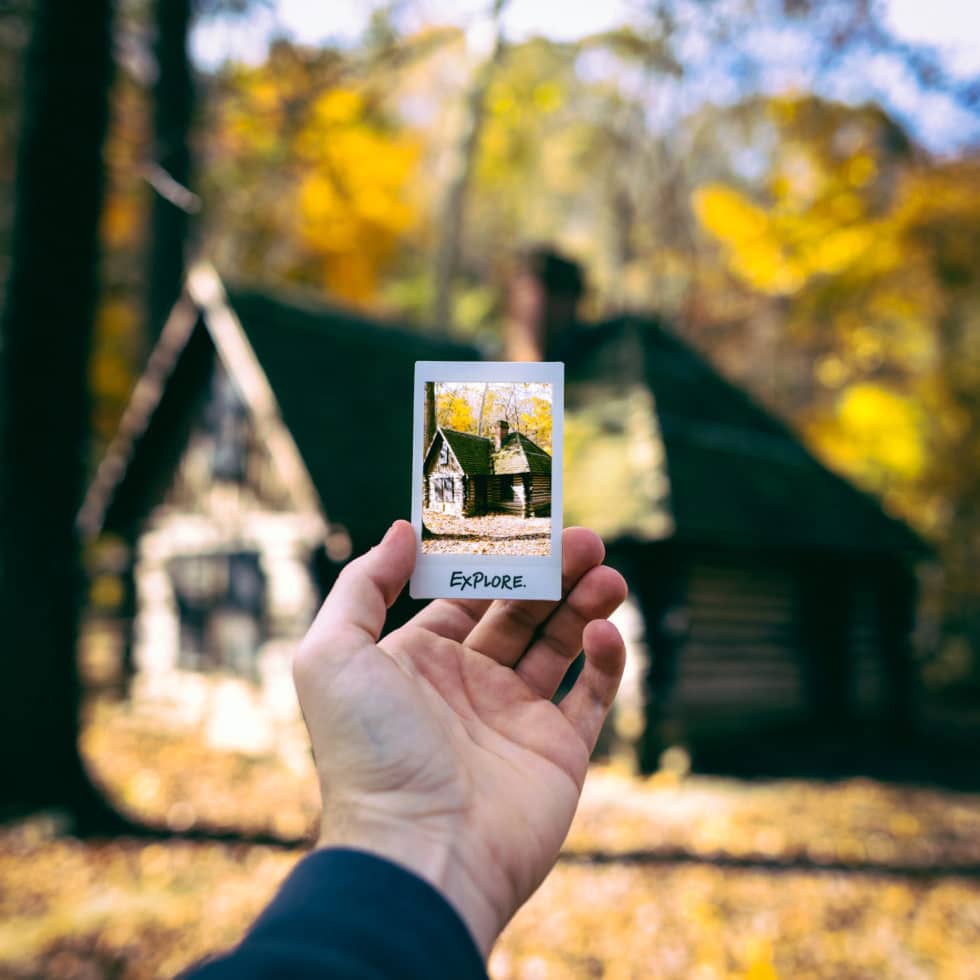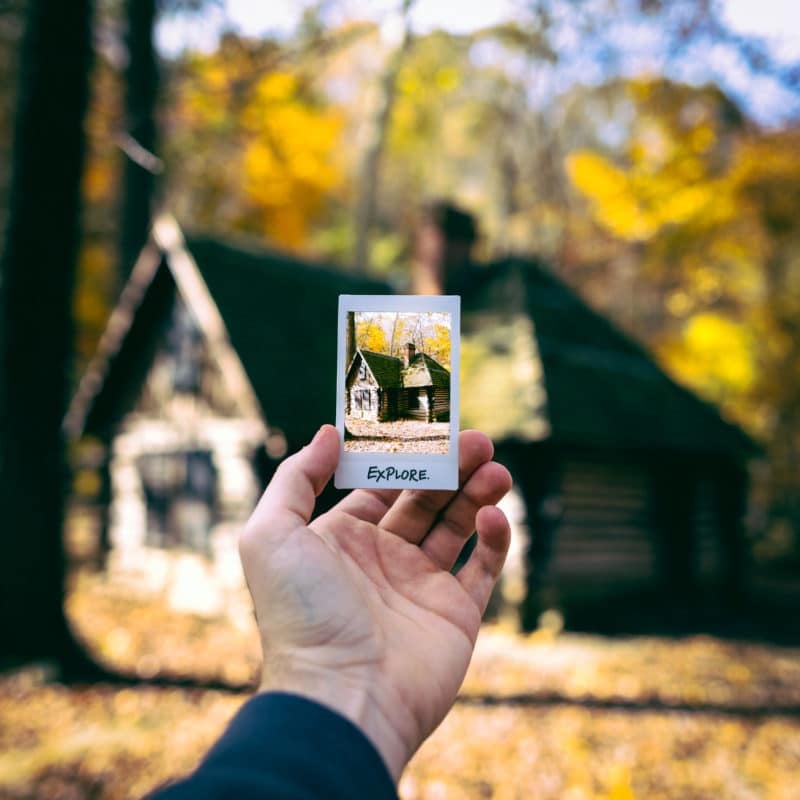 ---
I hope you enjoyed my quick guide to fall colors in Rock Creek Park. If you want to see more fall colors in DC check out the best places to see fall foliage in Washington DC.