If you're in upstate New York, you'll definitely want to stop by the Minnewaska State Park Preserve for some stunning scenery, especially during the fall. Plus, the drive up to the preserve had a few perfect overlooks to enjoy the view of the area.
Planning a Trip to New York?
Read: Best Places to Photograph in New York State
To enter the Minnewaska State Park Preserve you'll need to pay a $10 fee per vehicle (they take cash and card!). For updated fees check the NY.gov site with price details.
During our visit, we hiked the Lake Minnewaska Loop Trail and on the Awosting Falls Connection Trail. There are plenty of other longer trails throughout the park which you can look up on AllTrails. Many are a few miles long but the loop around the lake is only 1.9 miles, and the hike to Awosting Falls is 1.1 miles.
Lake Minnewaska on Google Maps
---
Lake Minnewaska
Probably the most popular thing to do in Minnewaska State Park Preserve is walk around Lake Minnewaska.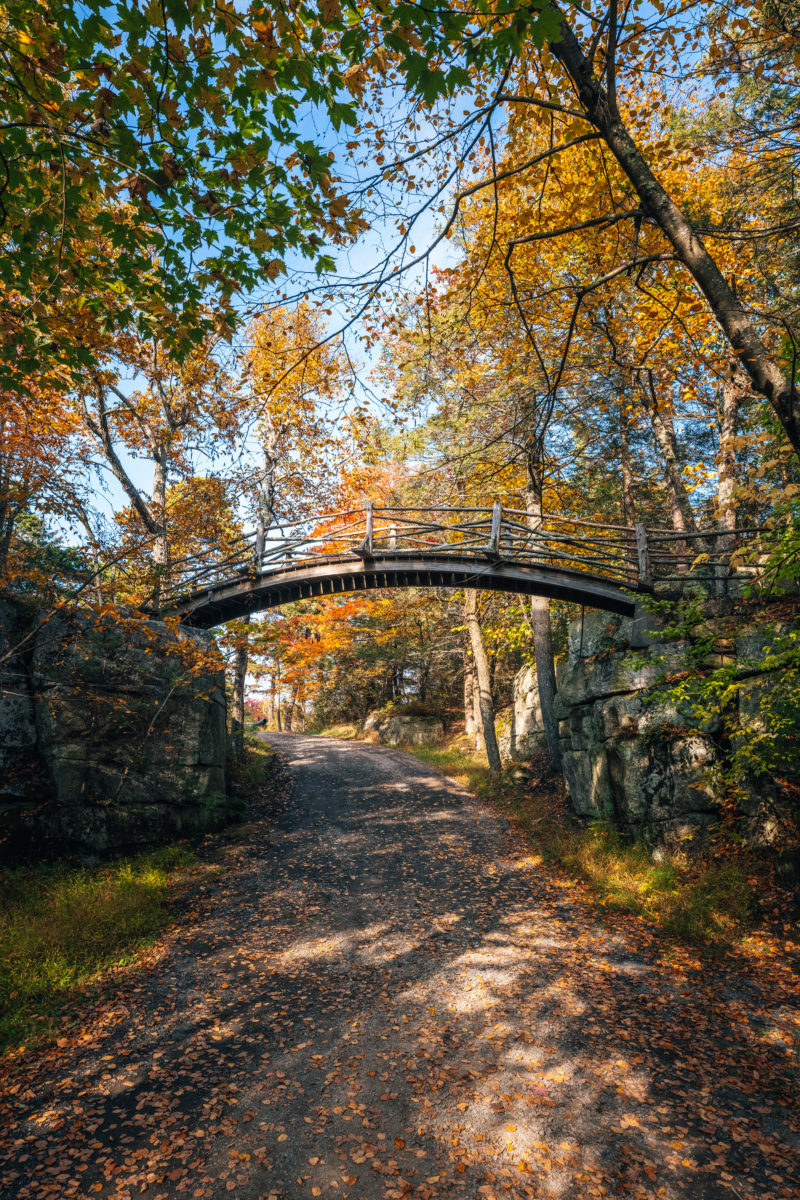 The Lake Minnewaska Loop Trail, which circles the entire lake, will take you about an hour. While walking the trail you'll find plenty of sights and overlooks to enjoy. I especially enjoyed the mirror reflection on the lake when there isn't much wind.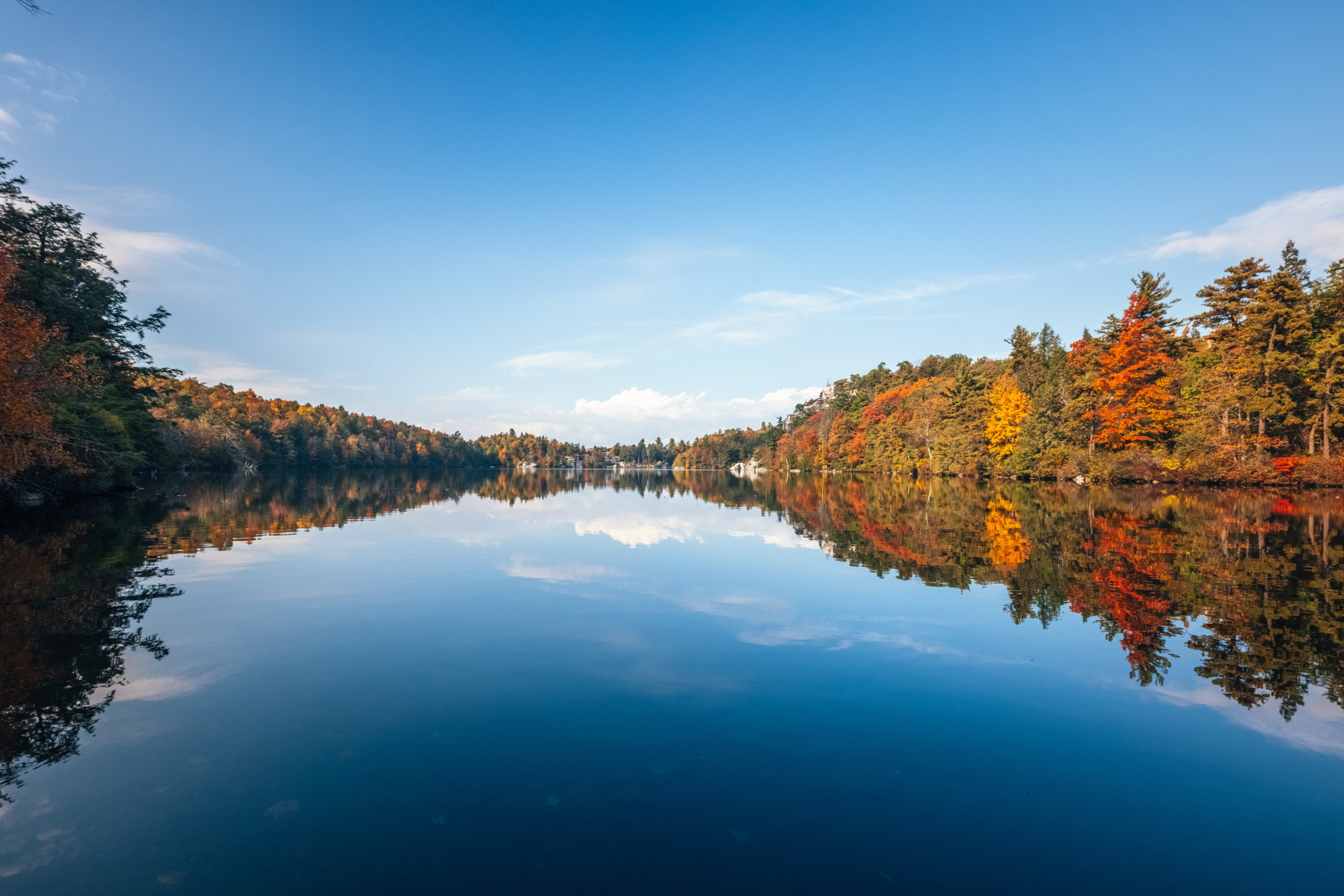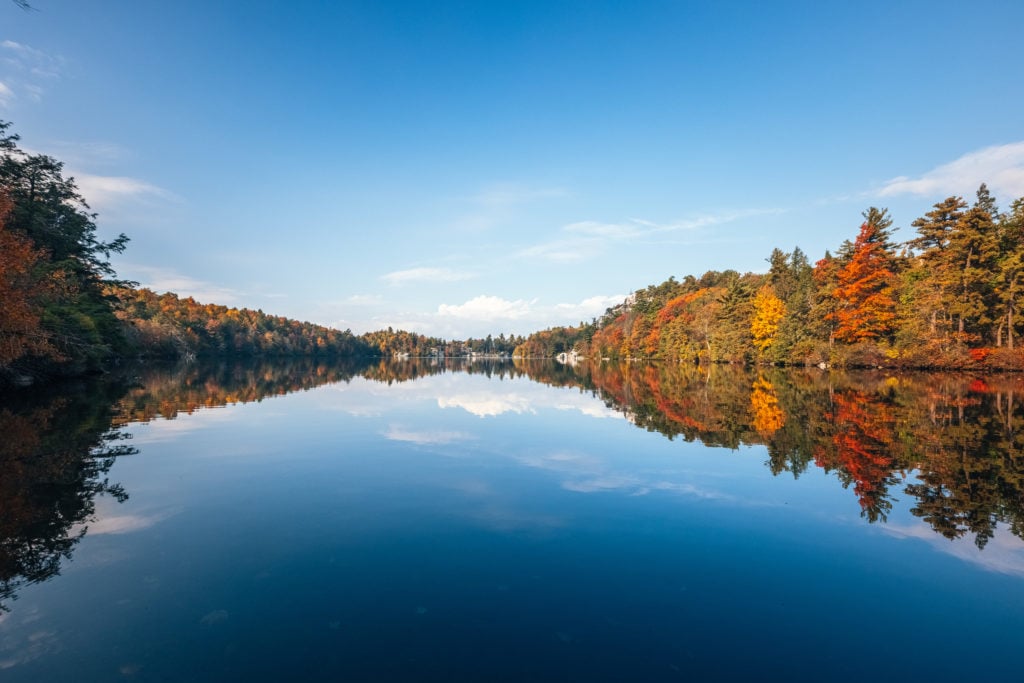 ---
Awosting Falls
The first parking lot you see while driving into the Minnewaska State Park Preserve will take you to a trail leading to Awosting Falls. This 1.1 mile out-and-back hike is well worth the stop. From the parking lot it'll take you about 15 minutes to get to the top of the falls and another 10 minutes to get to the bottom of the falls.
There are plenty of areas to set a tripod up at the top of the falls, making it easy to photograph the creek feeding in. I loved all of the autumn colors in the background.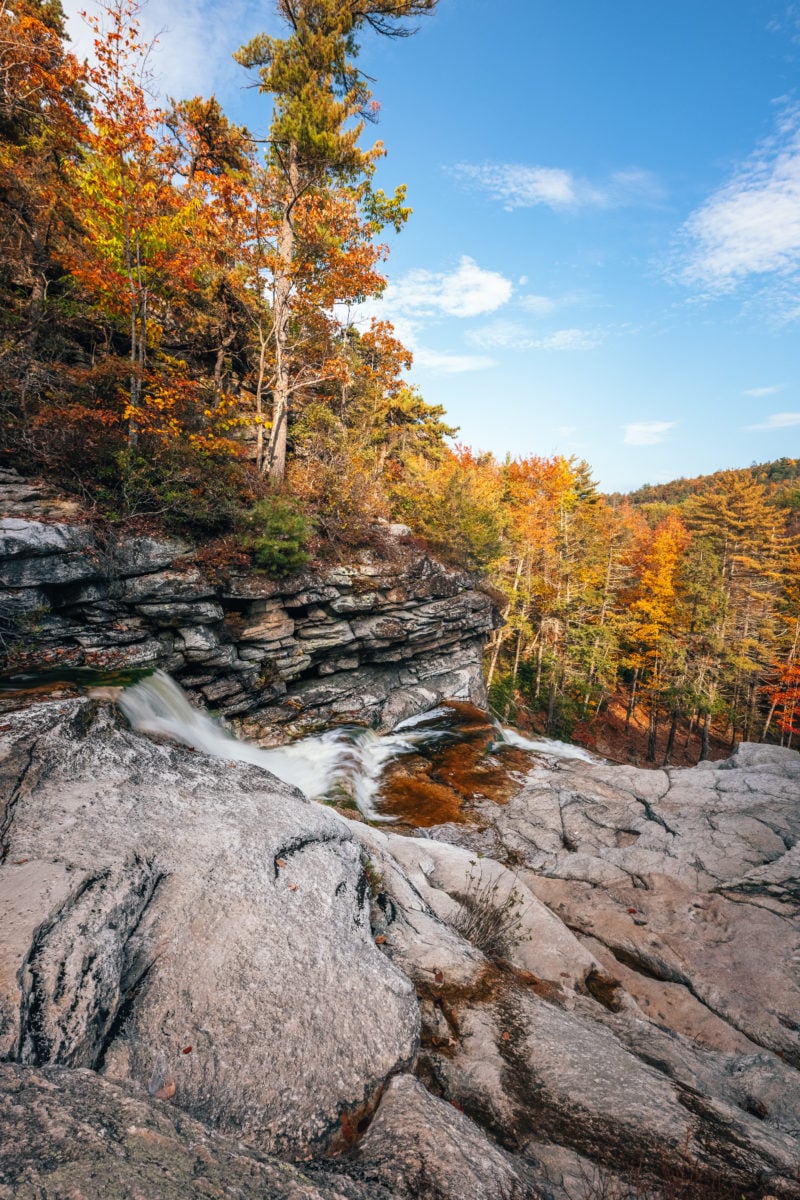 Once you walk down to the bottom you'll be greeted with a large rocky area and a view of the falls.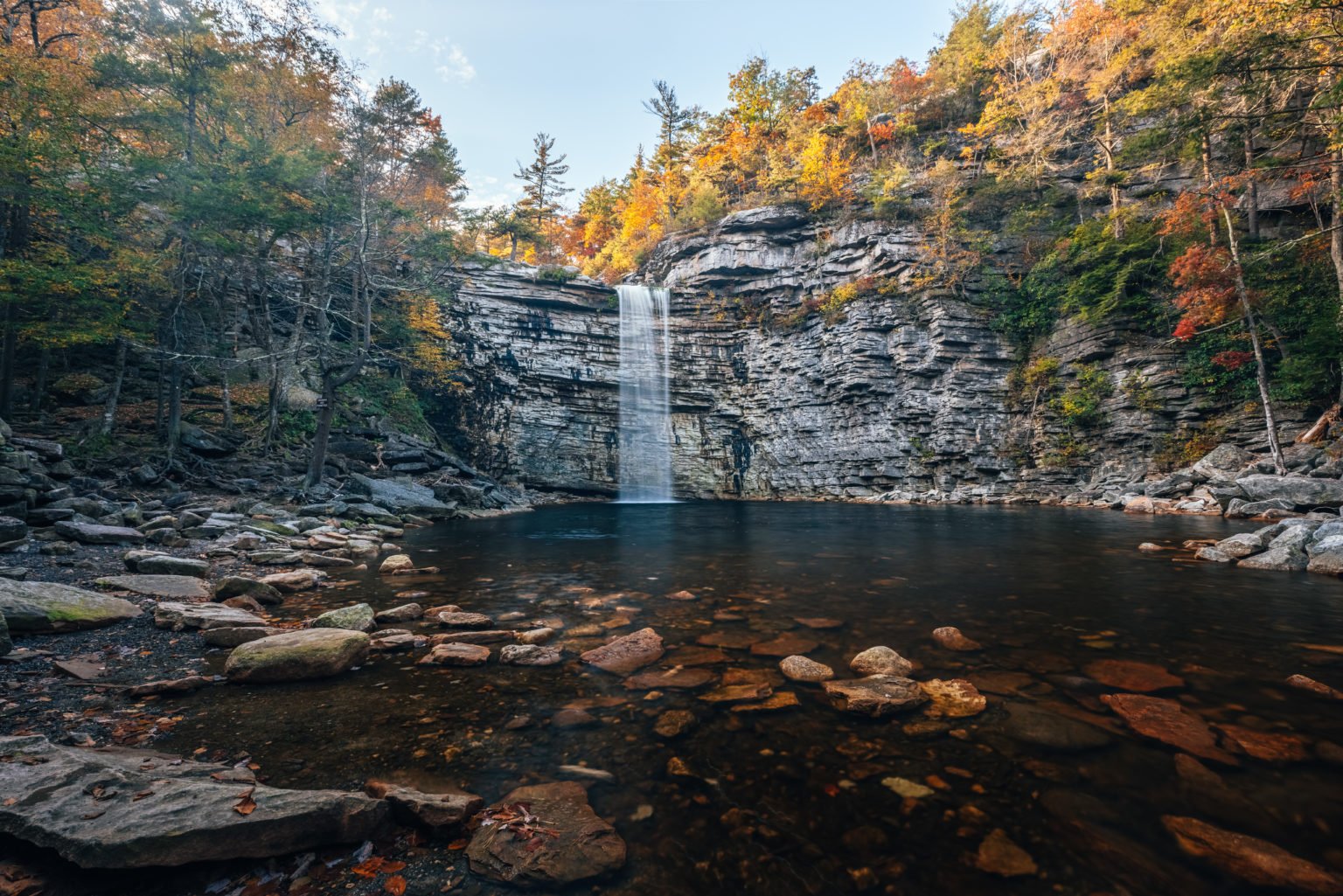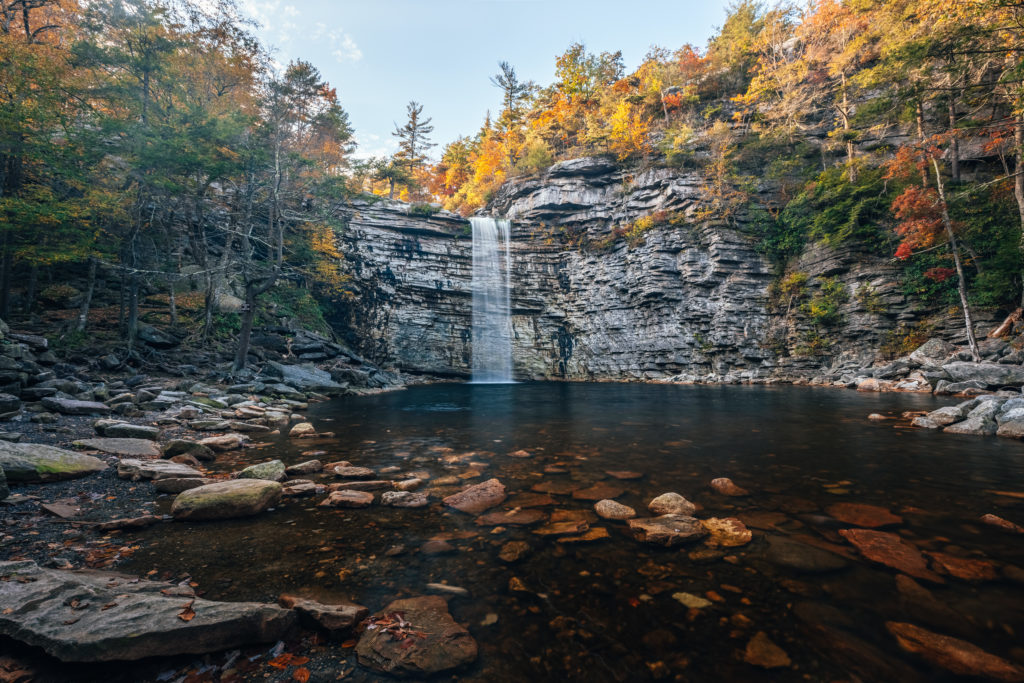 ---
Photos of Lake Minnewaska
Here are more photos from our hikes in the Minnewaska State Park Preserve.
Recommended photography gear: I recommend bringing a wide angle lens and an ND filter to Lake Minnewaska. Capturing the waterfalls, fall colors and paths with a wide angle lens is incredible. Plus if you have a tripod and ND filter with you you'll be able to drag your shutter for clouds and water. I could also see a zoom lens working great at Lake Minnewaska as well.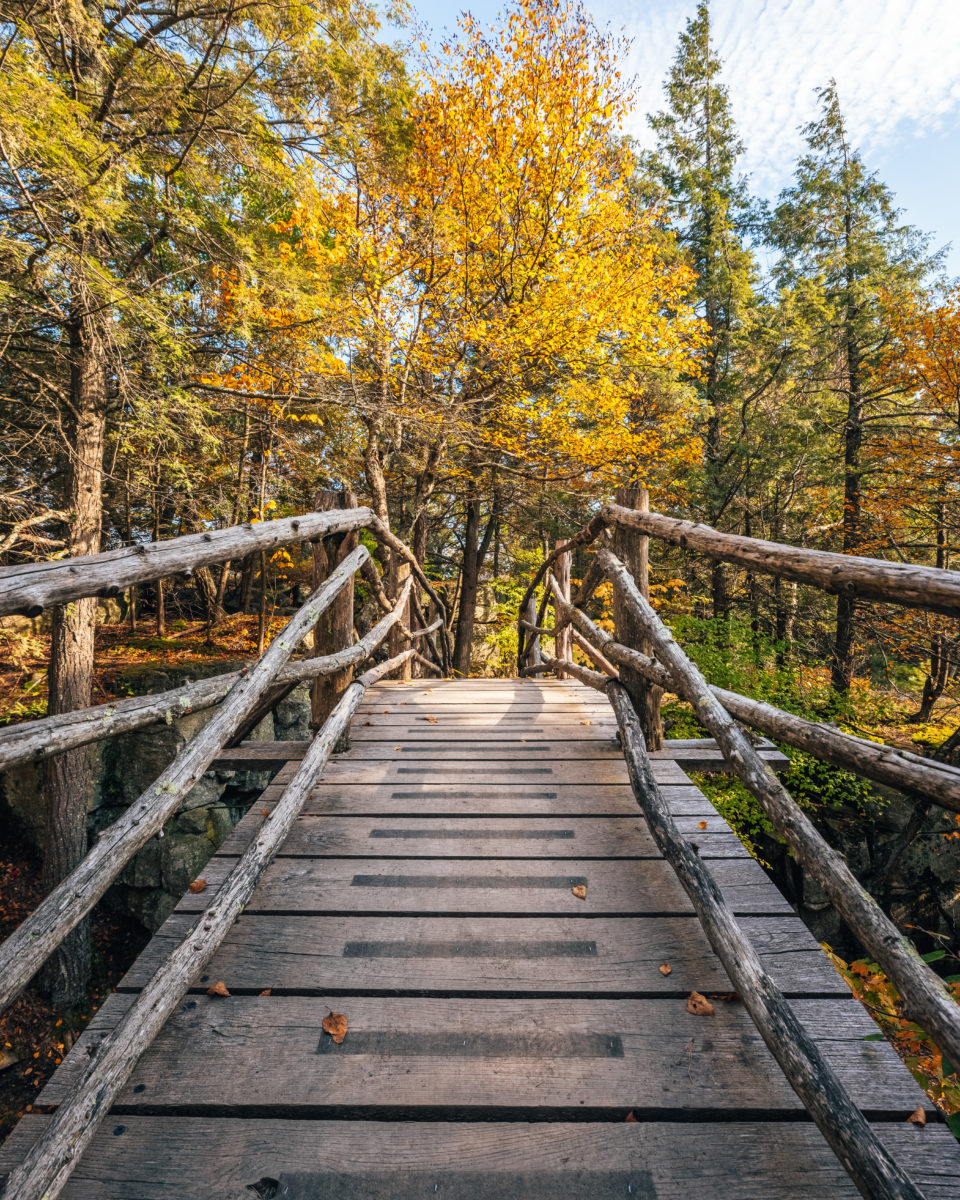 ---
Enjoyed this article?
Share a pin below on Pinterest