If you're visiting Rocky Mountain National Park you'll probably want to make a stop at Lily Lake. Located on the east side of the park Lily Lake is a 15 minute drive from Estes Park. The Lily Lake property was purchased by the Rocky Mountain National Park in 1992. The lake is surrounded by a popular accessible trail that took 5 years to complete with funding from the Rocky Mountain Conservancy.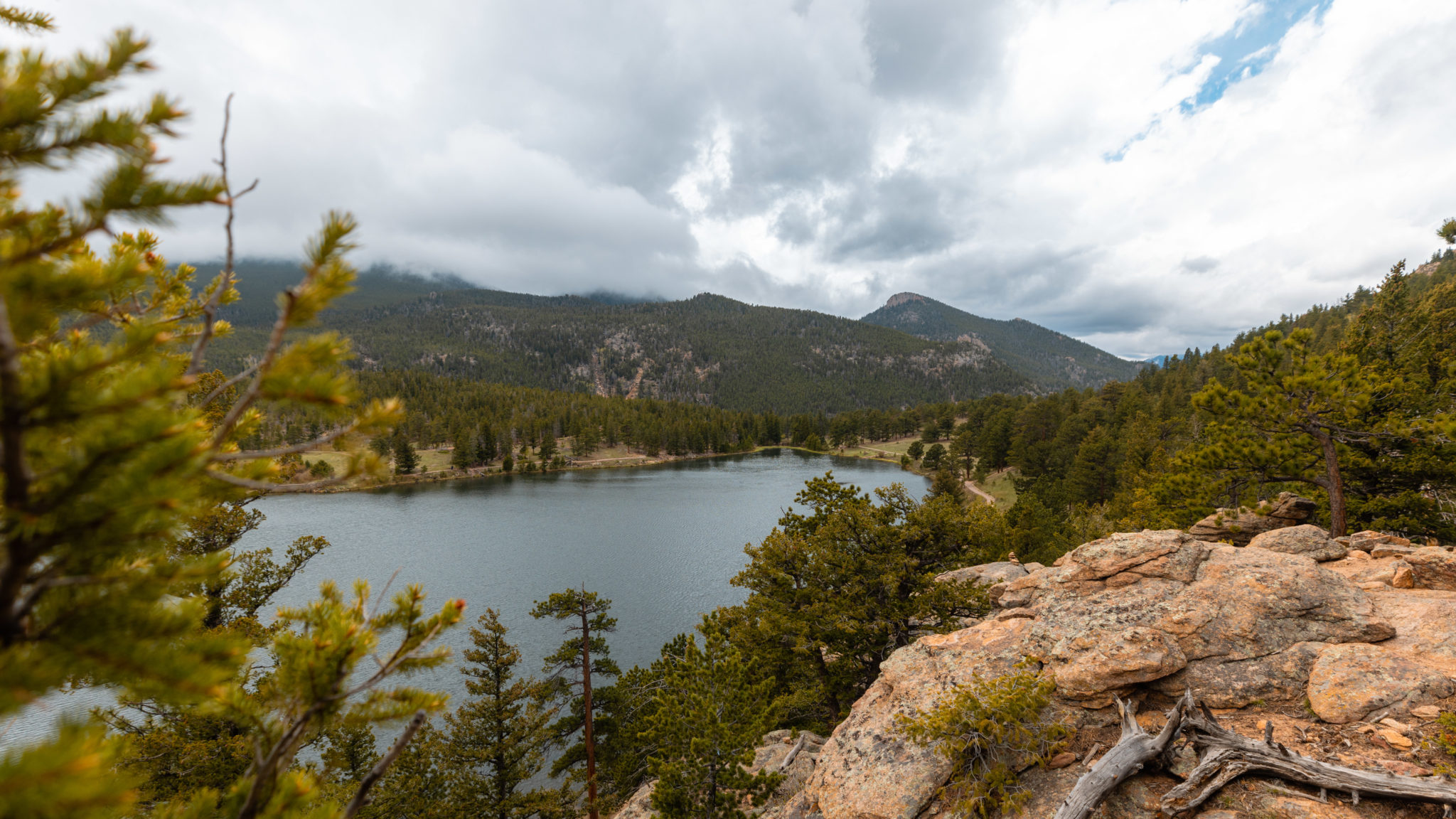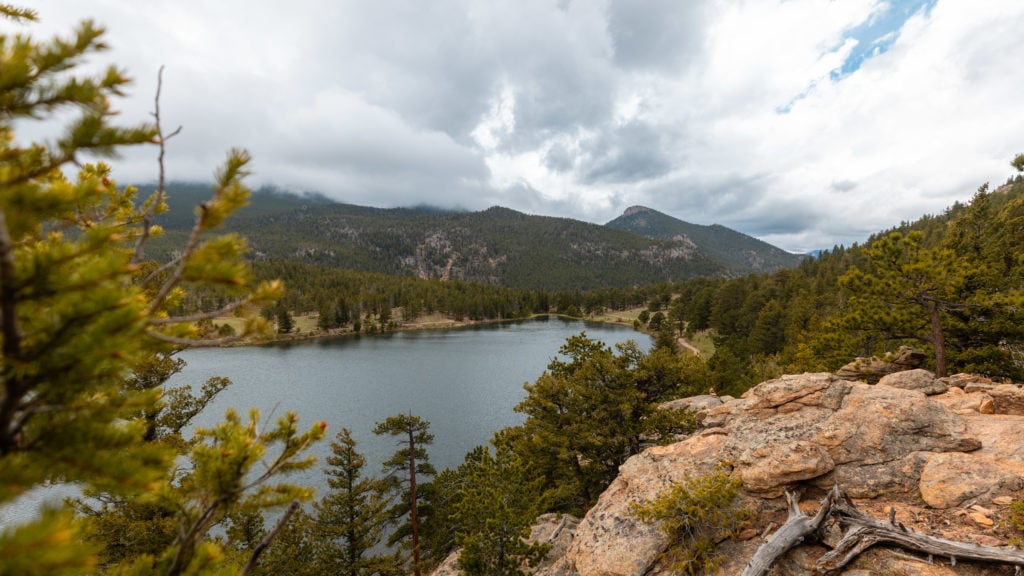 Lily Lake consists of a short 1 mile loop around the lake with stunning views of the surrounding mountains. There is also an extended part of the trail that takes you up the mountain to the north of the lake and is well worth doing.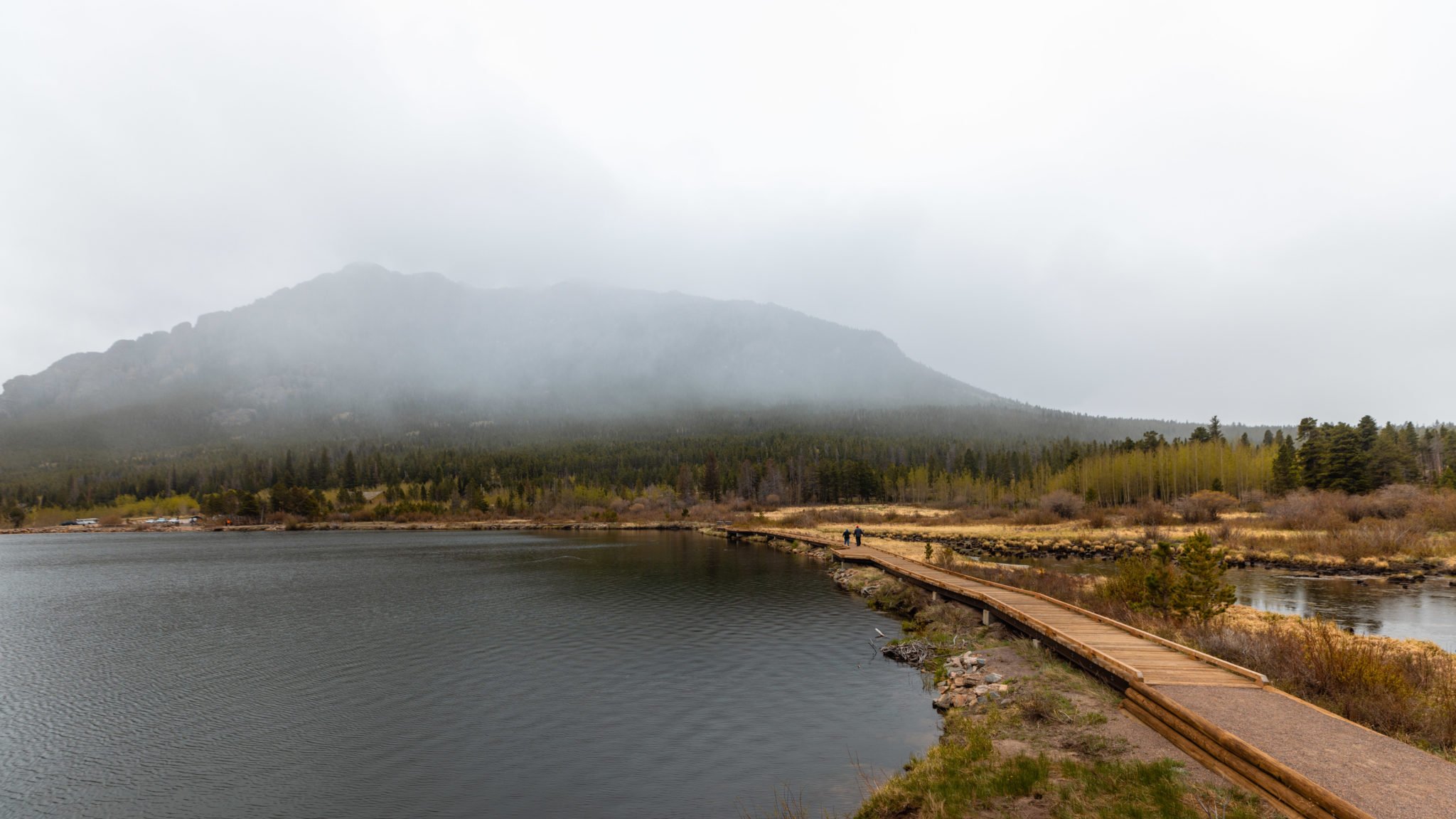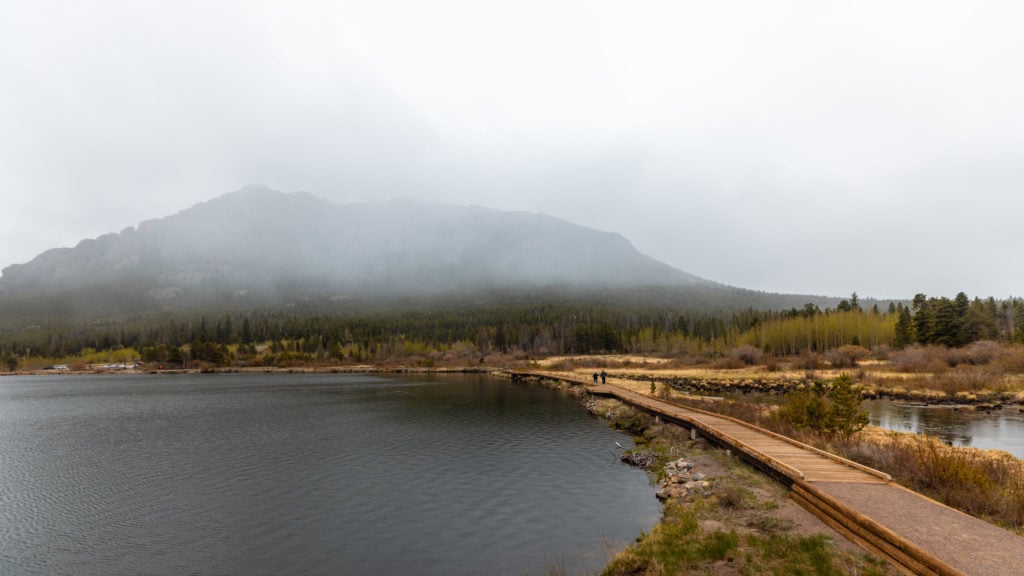 The trail around Lily Lake is mostly paved and ADA compliant and still offers plenty of views of the surrounding mountains. It's the perfect spot if you want something easy with great views. Since it's on the edge of the park it wasn't as crowded as other areas (Bear Lake & Trail Ridge Road).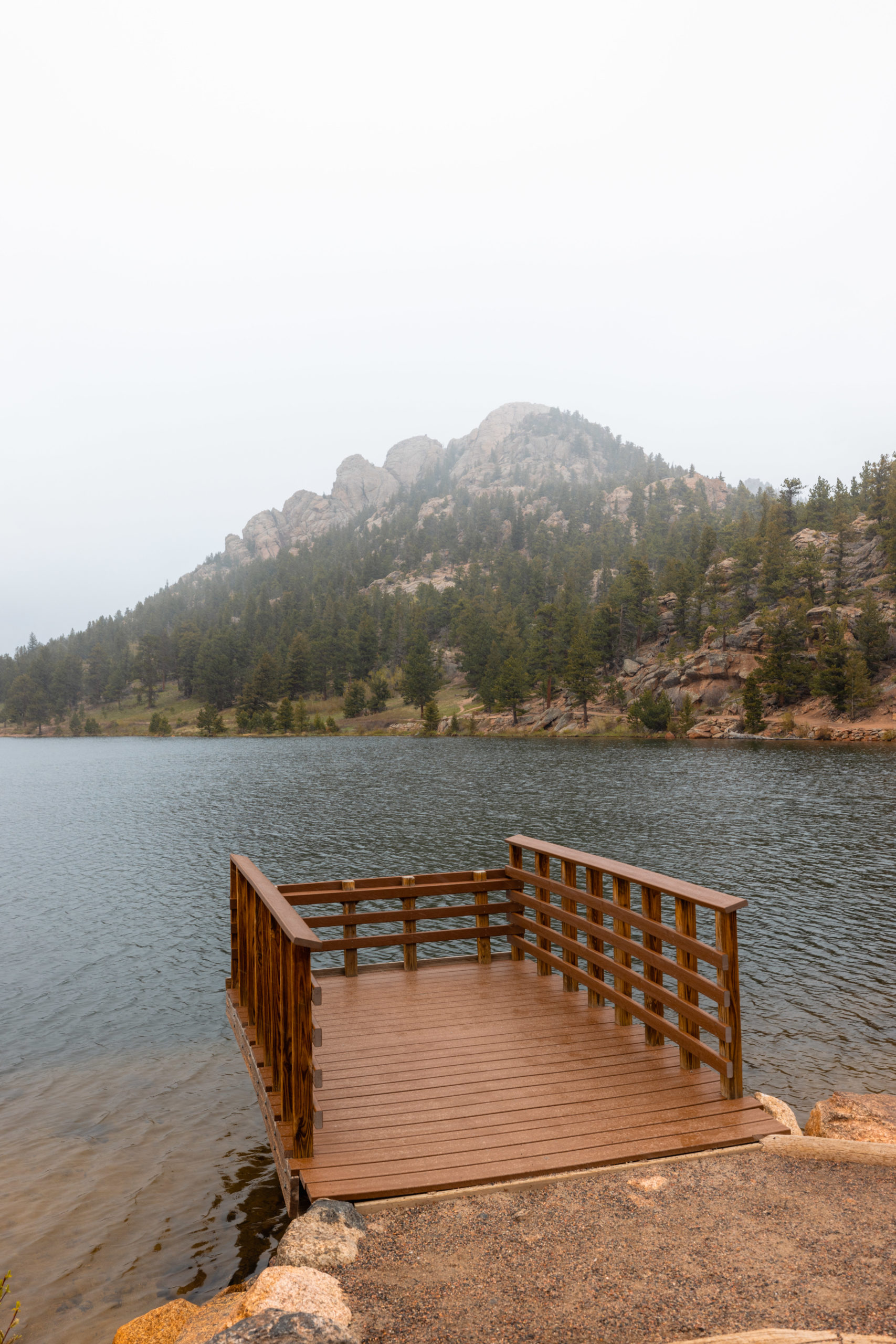 ---
Tips for Visiting Lily Lake
Here are a few things to know before visiting Lily Lake.
No matter your hiking ability Lily Lake Trail is a really easy flat 1-mile loop around the lake.
If you you want the best views of Lily Lake go up the mountain for the best views (still makes the entire hike 1-mile). After entering Lily Lake if you head north to the right you'll see the path split near the small bridge and takes you up the mountain.
The parking lot is small so I could see it being hard to get a spot on a busy day.
There is a bathroom in the parking lot of Lily Lake if needed.
Lily Lake on Google Maps
---
Lily Lake Photos
Here are some of my photos from my trip to Lily Lake including the short hike up Lily Ridge Trail. If you're a photographer I'd recommend bringing a 24-70mm lens or a wide angle.
Want to improve your travel photography?
Read: Travel Photography Tips to Improve Your Photos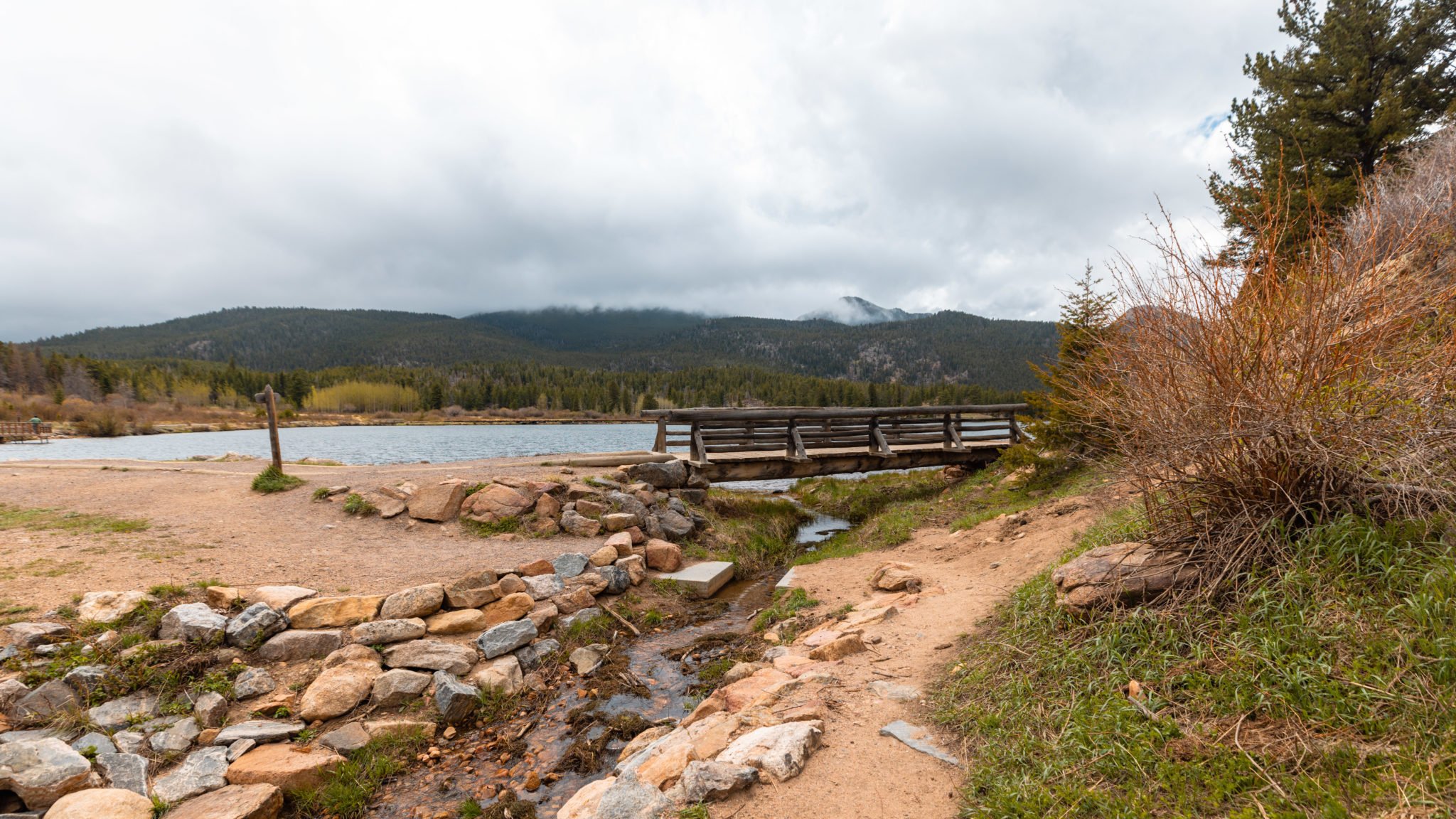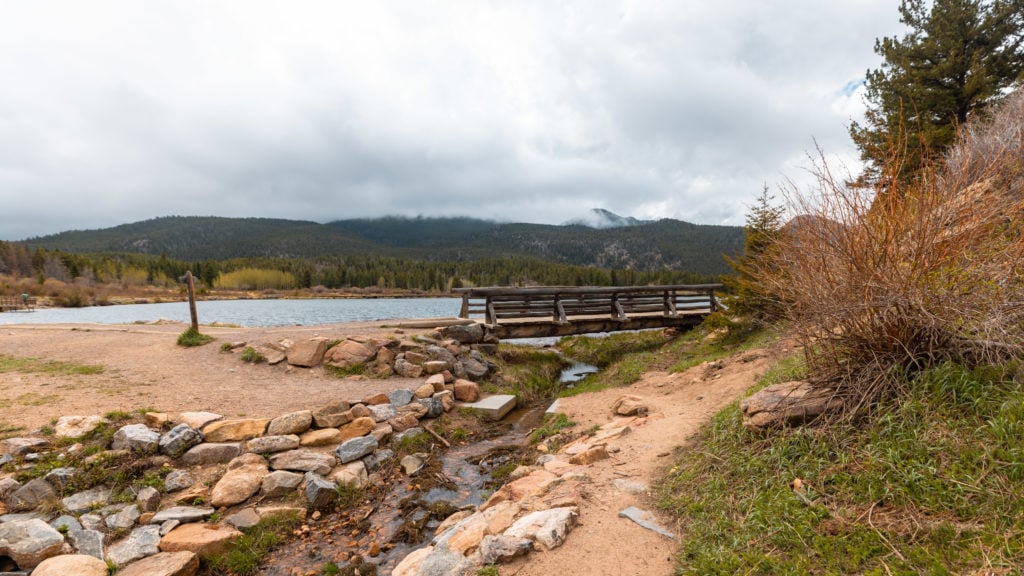 I hope you enjoyed my photos from Lily Lake in Rocky Mountain National Park. If you're visiting the area it's well worth the short visit, especially if you're looking for a low effort hike.
---
Planning a trip to Rocky Mountain National Park? Check out my full Rocky Mountain National Park Travel Guide.