One of the United States most iconic sights is Rocky Mountain National Park. If you're a fan of hiking and near the Denver area the trip up to Rocky Mountain is well worth the trip. Most of the best sights require a bit of hiking but there is still plenty to see if you just want to park and get out of the car!
Here I will be breaking down my favorite places to photograph in Rocky Mountain National Park, including mountains, lakes, and everything in between.
---
Rocky Mountain National Park Tips
Here are some important tips to know before visiting Rocky Mountain National Park.
Currently Rocky Mountain National Park has timed-entry tickets which you can get on their website. Tickets are available at 5pm the day before but quickly get picked up so having a recreation.gov account ready to go if you need tickets it recommended.
Starting hikes earlier is recommended, parking lots fill quickly and weather conditions can rapidly change later in the day.
Bear Lake parking lot is frequently full but the park offers a shuttle system from a larger parking lot at the bottom of the park.
Be aware of weather conditions, they can change quickly and you can easily be stuck in a storm. On our visit we actually got stuck on Trail Ridge road for an hour and a ranger had to guide us down.
Cell service is limited while in the park so having maps saved on Google Maps or Gaia GPS are recommended.
Don't feed or approach animals, you'll see plenty of chipmunks and elk during your visit.
Remember you may need to adjust to the park altitude. Most of the park is above 9,000 feet above sea level so if you're traveling to the area you may have altitude sickness.
Most hikes in Rocky Mountain National Park are no pets allowed.
---
Rocky Mountain National Park Photo Spots
Most of my travel guides are geared toward photographers but anyone can enjoy these stunning spots in the park. From lakes tucked in the mountains to stunning waterfalls the park has so many beautiful sights.
Here's are the best places to take pictures in Rocky Mountain National Park:
Bear Lake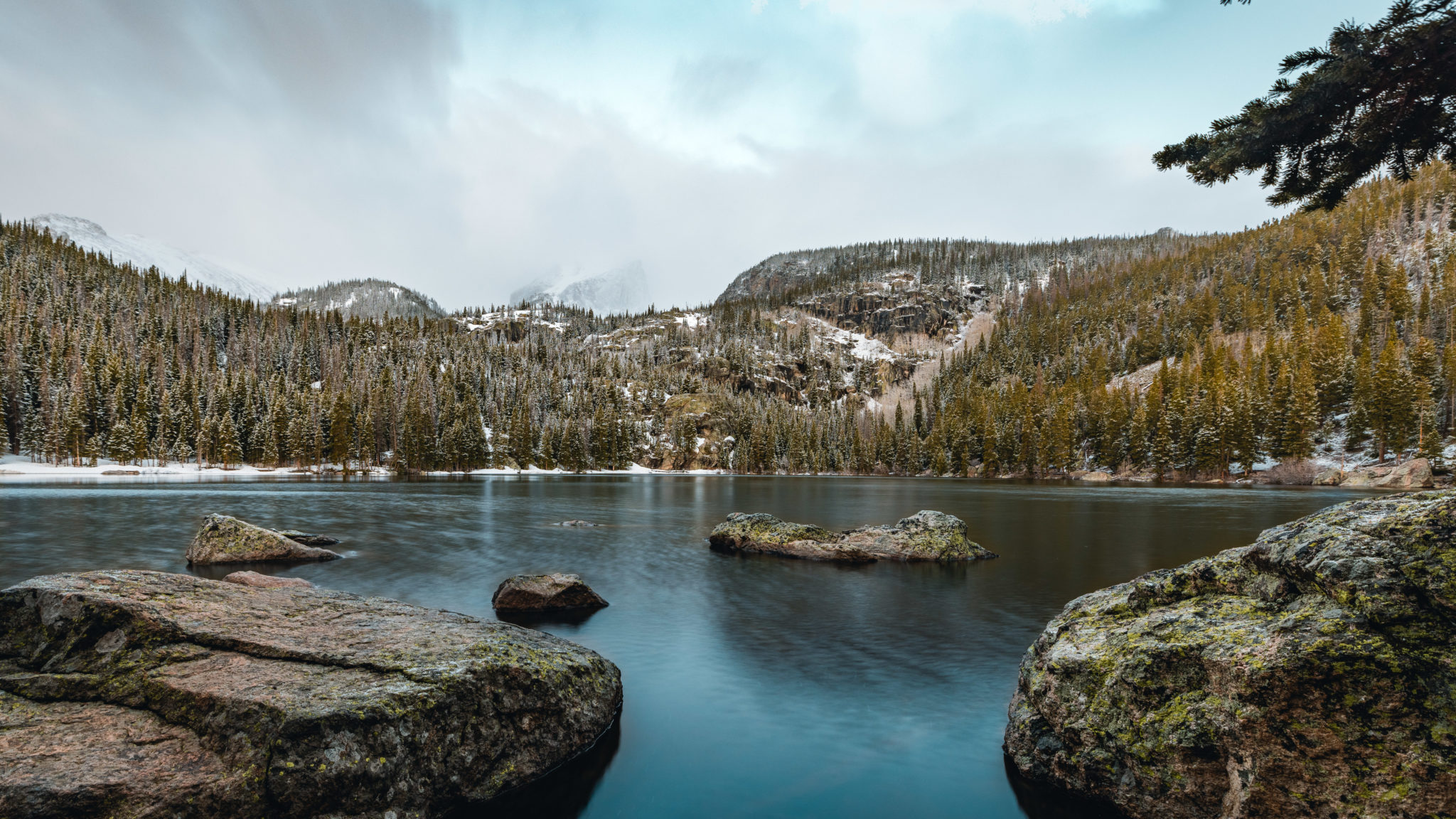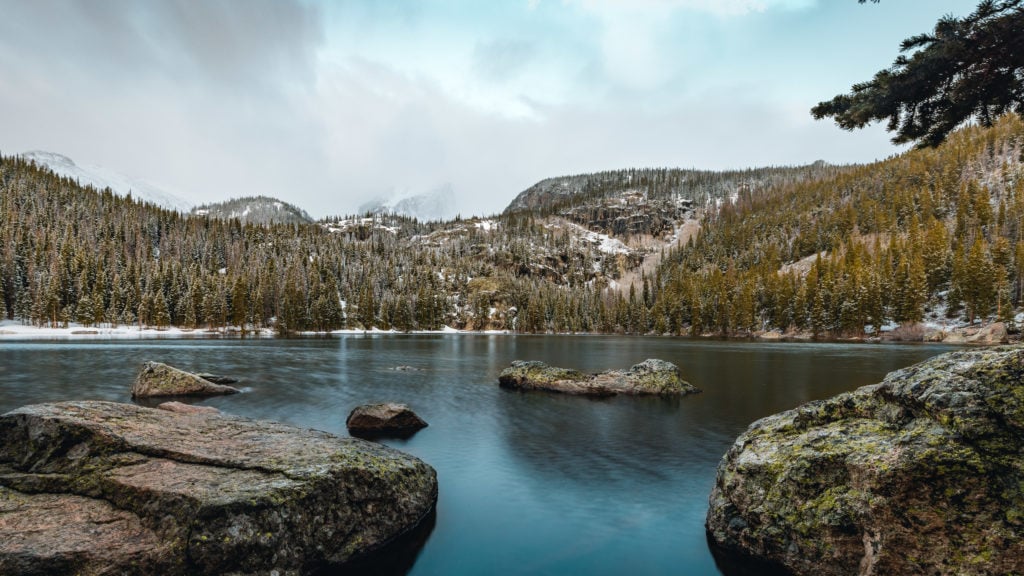 Probably the most popular spot in Rocky Mountain National Park is Bear Lake. Located in the heart of the Rocky Mountains Bear Lake is a short 2 minute walk from the parking lot. The walk around the lake is about 1/2 a mile and offers plenty of views of the surrounding mountains.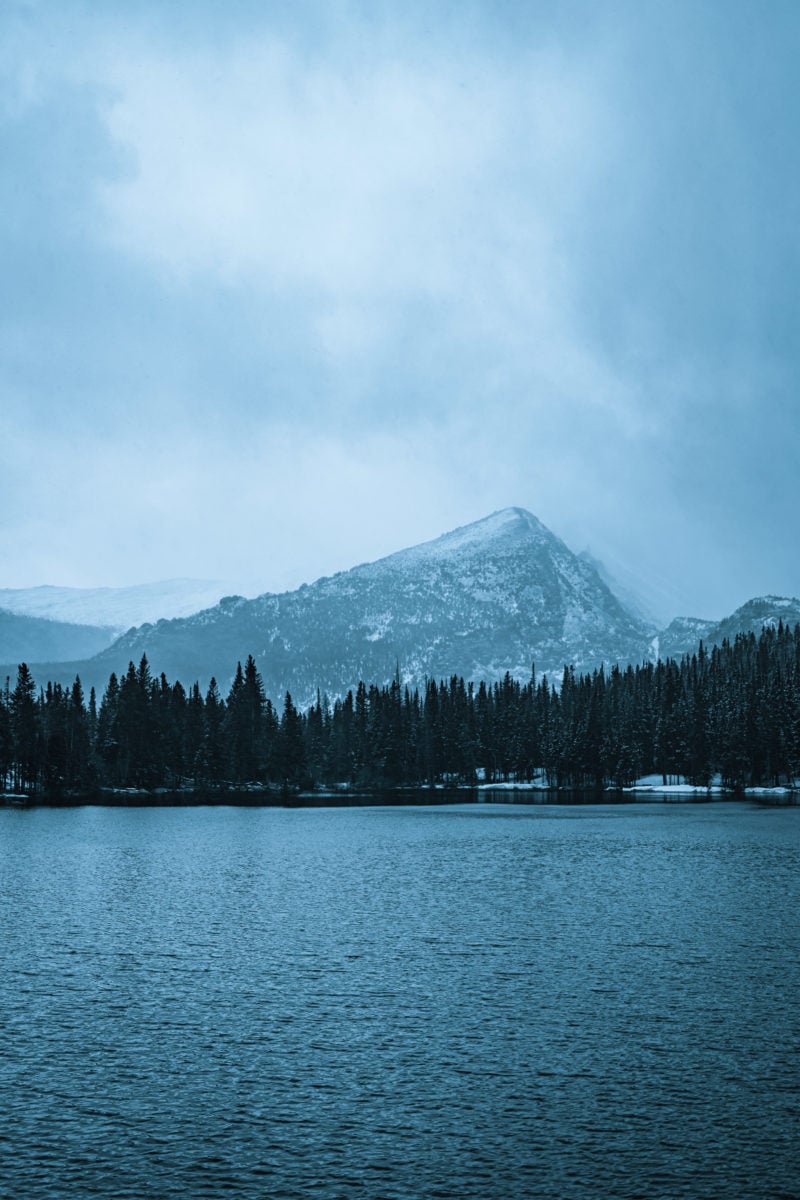 There are also plenty of trails that branch off from Bear Lake that take you to Dream Lake, Emerald Lake, and many more.
Bear Lake on Google Maps
Sprague Lake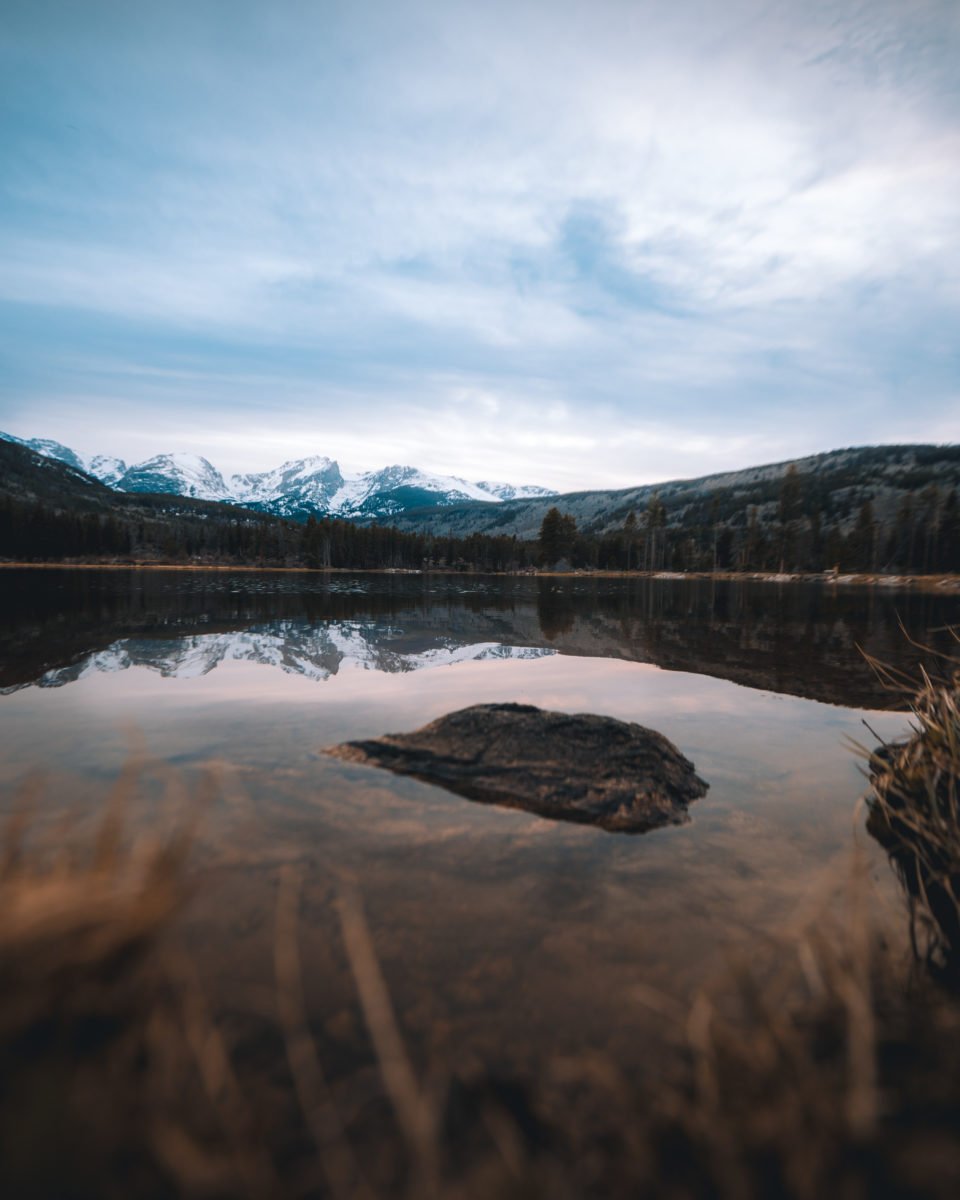 One of the first stops you can make in Rocky Mountain National Park is Sprague Lake and is well worth the stop. You can pull off Bear Lake Rd to Sprague Lake Rd leading to the parking lot for the lake.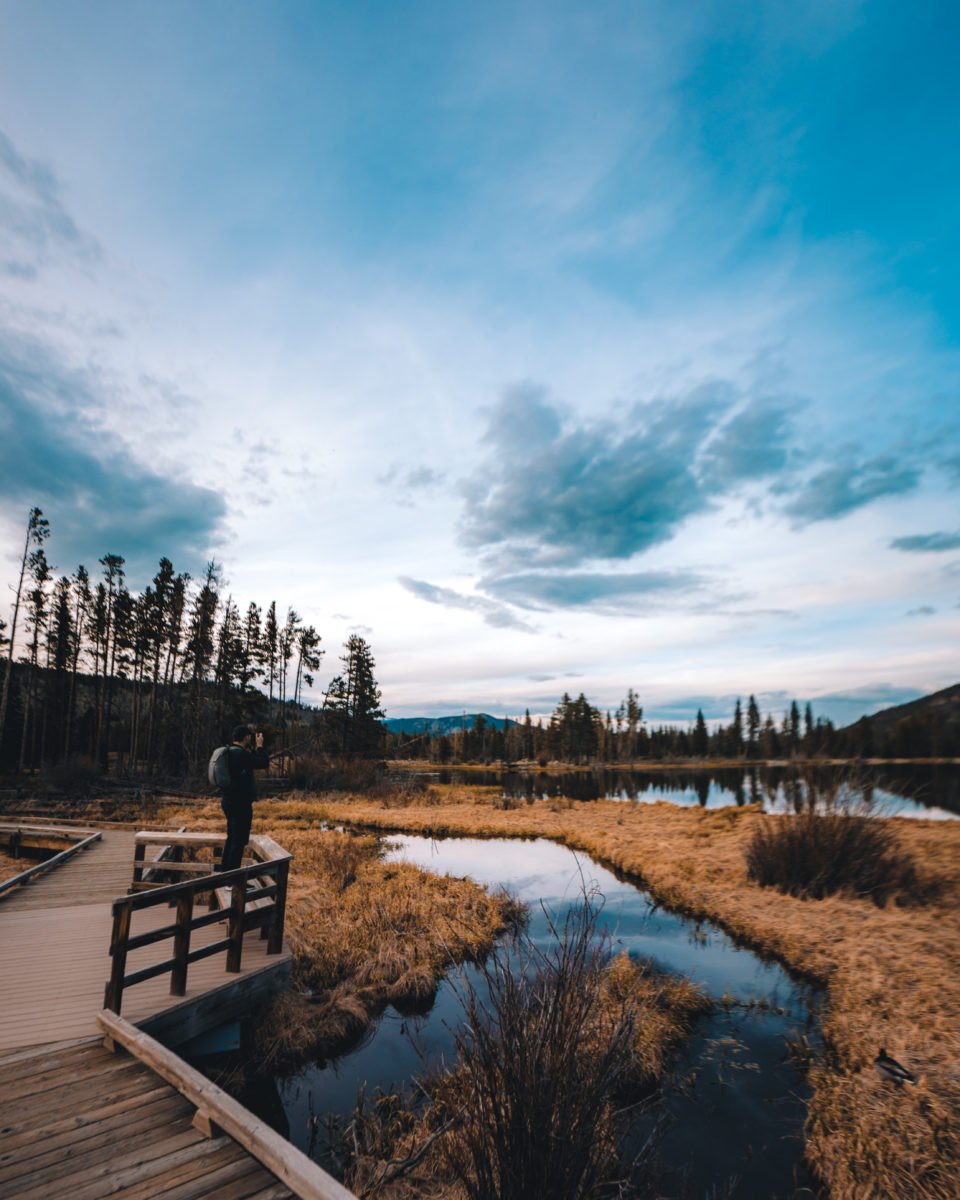 Once in the parking lot it's a short walk east to the Sprague Lake. From the west side of the lake you'll have a view of Emerald Mountain. If you want the best view you'll have to walk to the east other side of the lake. Getting to the east side of Sprague Lake is a short 7 minute walk (0.4 miles). Once on the east side you'll have a great view of the Rocky Mountains and their reflection.
Sprague Lake on Google Maps
Dream Lake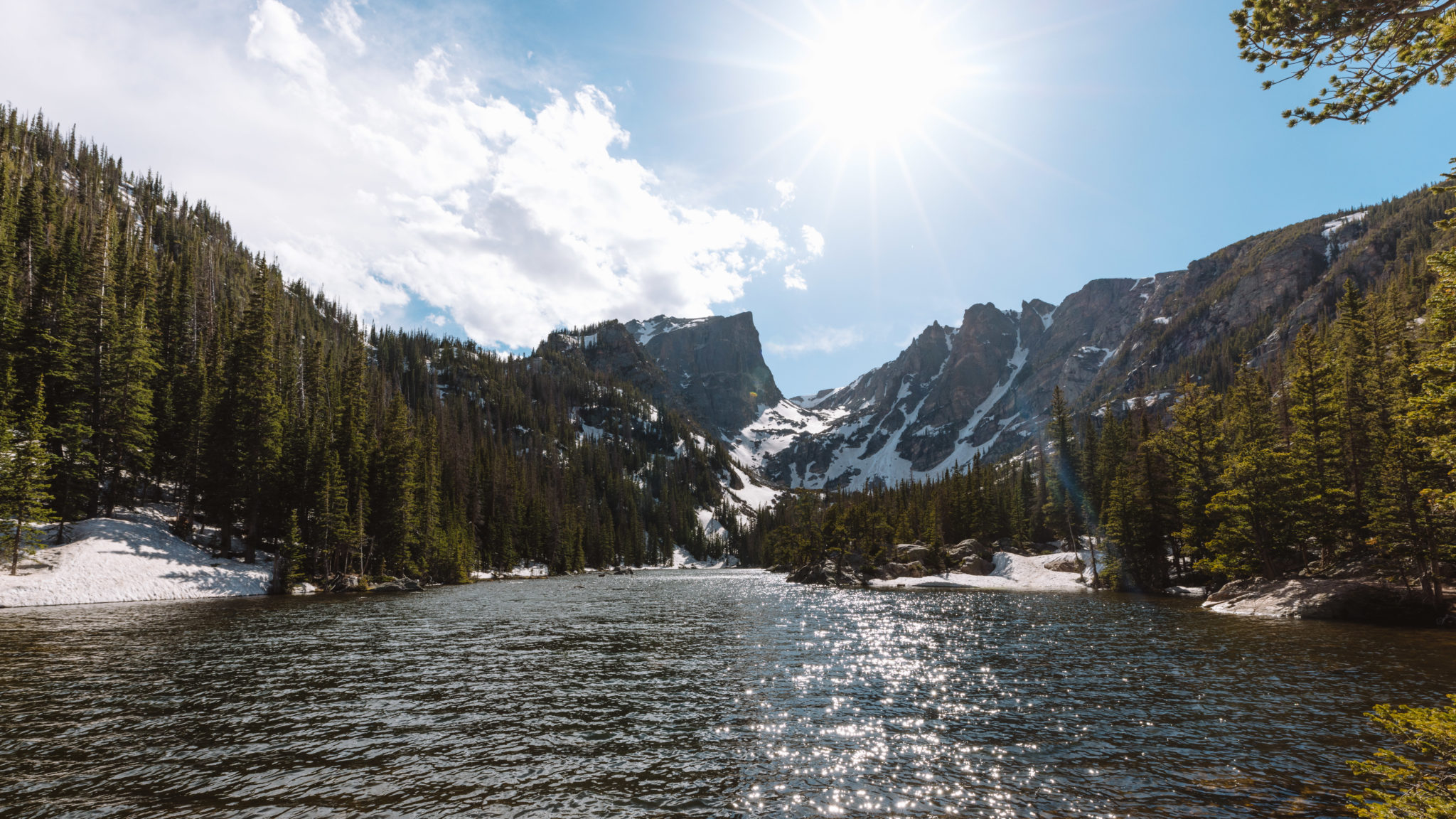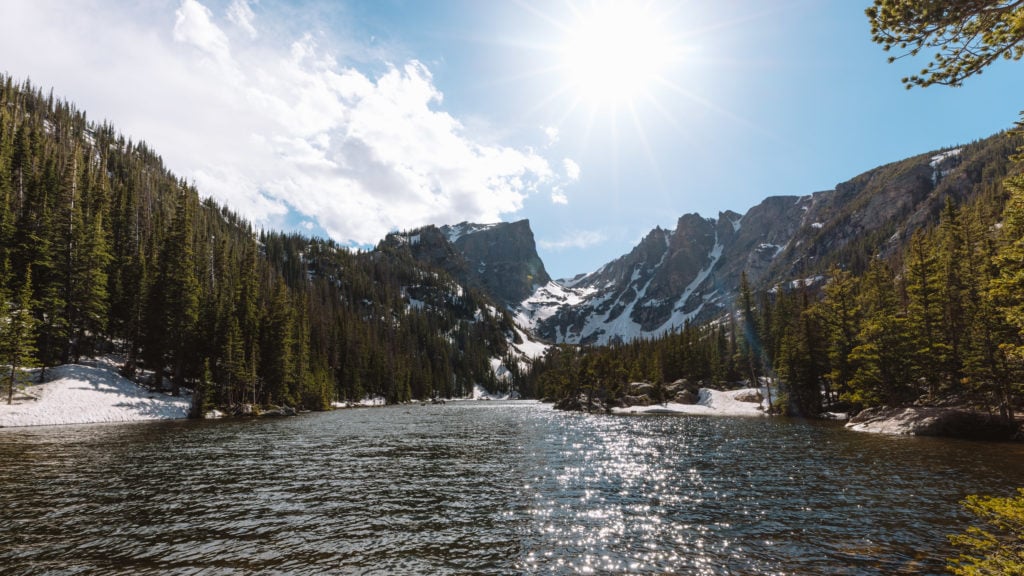 Located west of Bear Lake is Dream Lake which is a stunning alpine lake between steep cliffs. The hike from the Bear Lake parking lot is about 1.7 miles around trip with a 450 foot elevation gain. If you plan on shooting Dream Lake I recommend stopping at Bear Lake, then heading to Dream Lake, then if you have more hiking left in you head to Emerald Lake.
Dream Lake on Google Maps
Gem Lake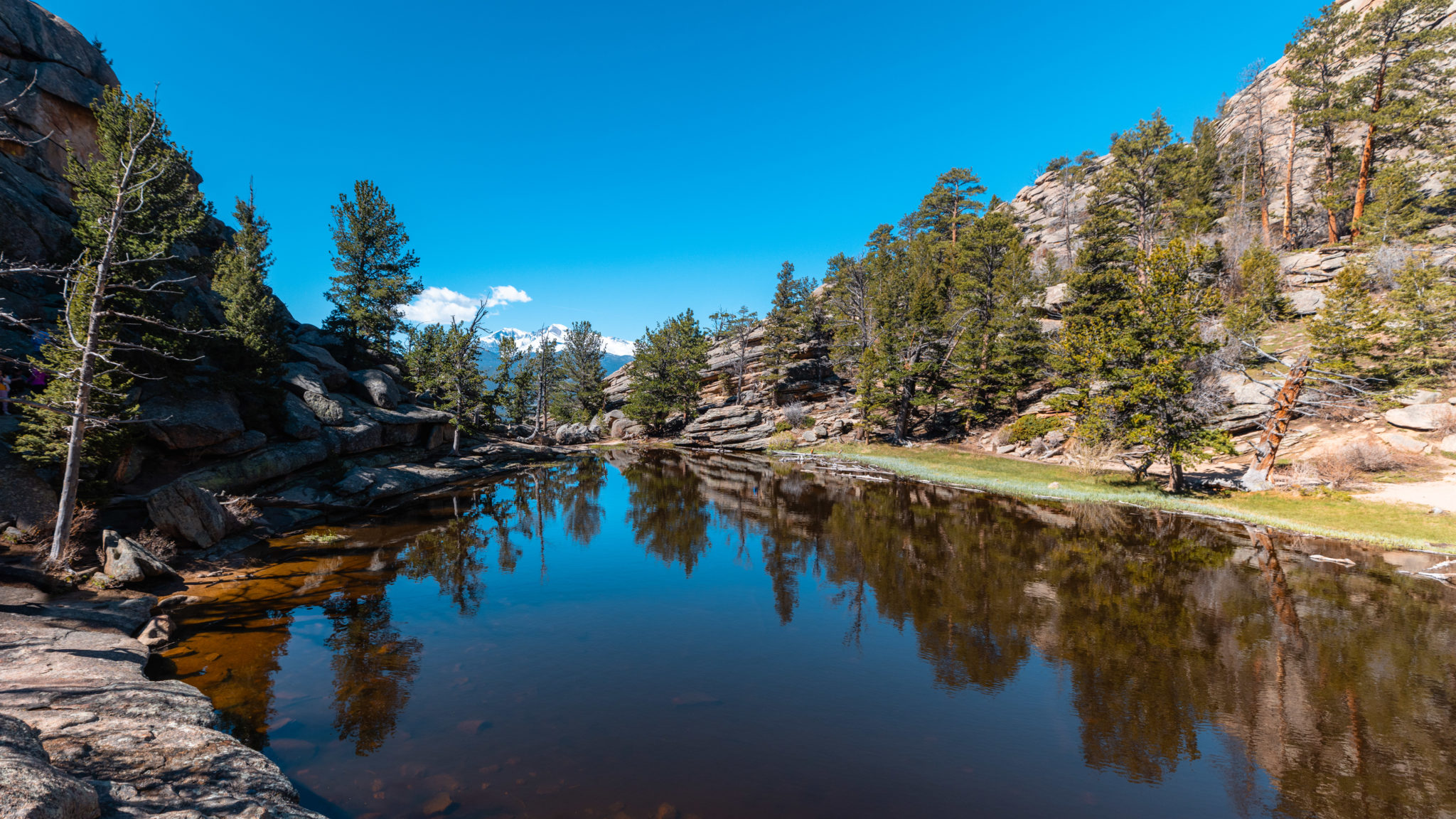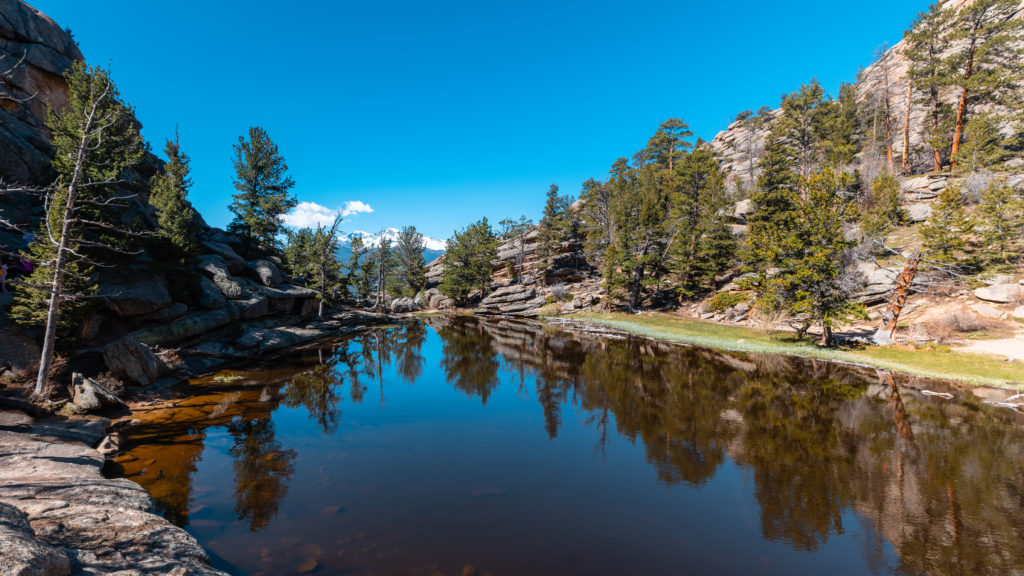 The 3.6 mile out and back hike to Gem Lake is well worth it. Once you're at Gem Lake you can walk around to get multiple angles of the surrounding mountains.
Gem Lake on Google Maps
Emerald Lake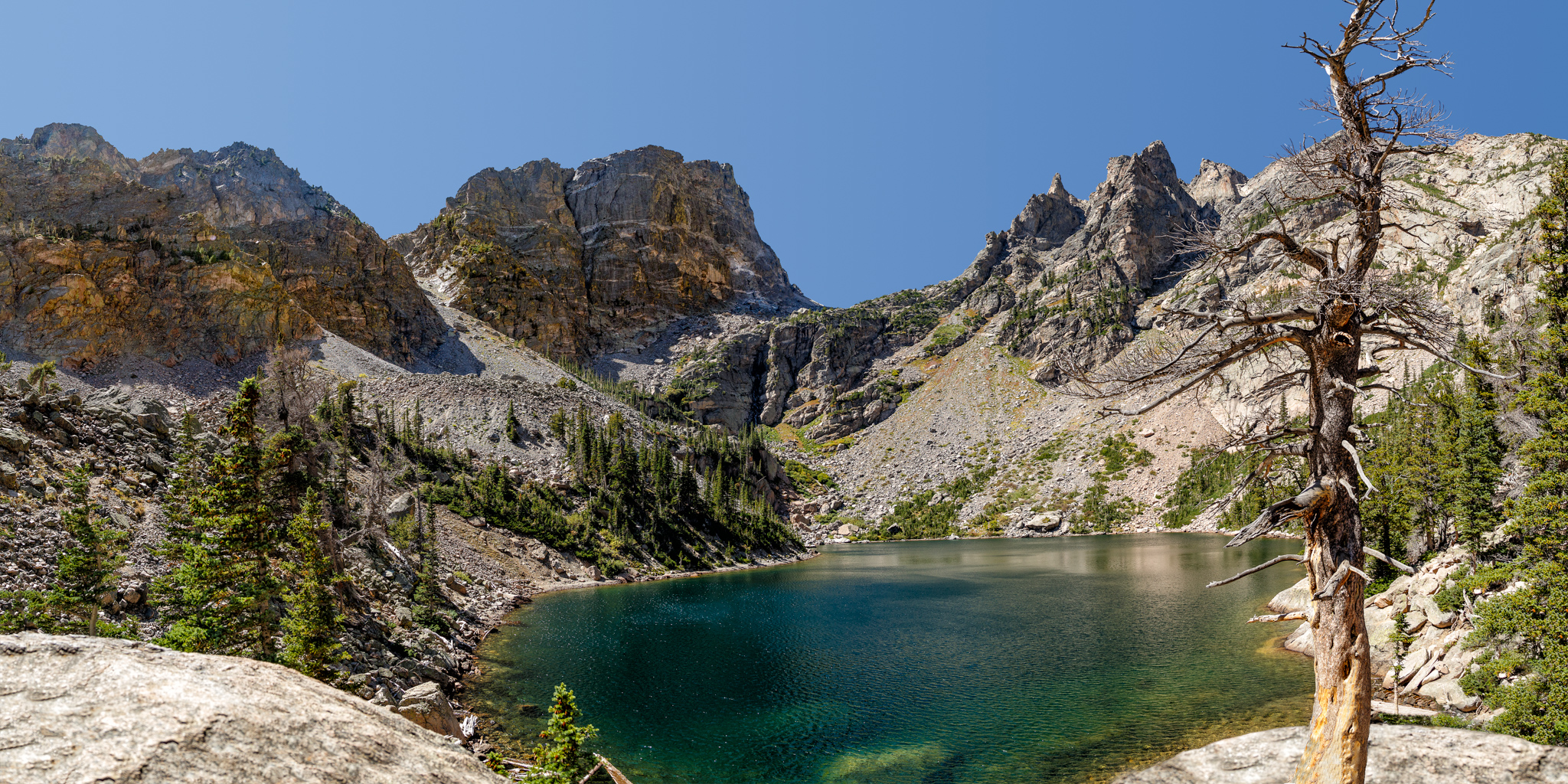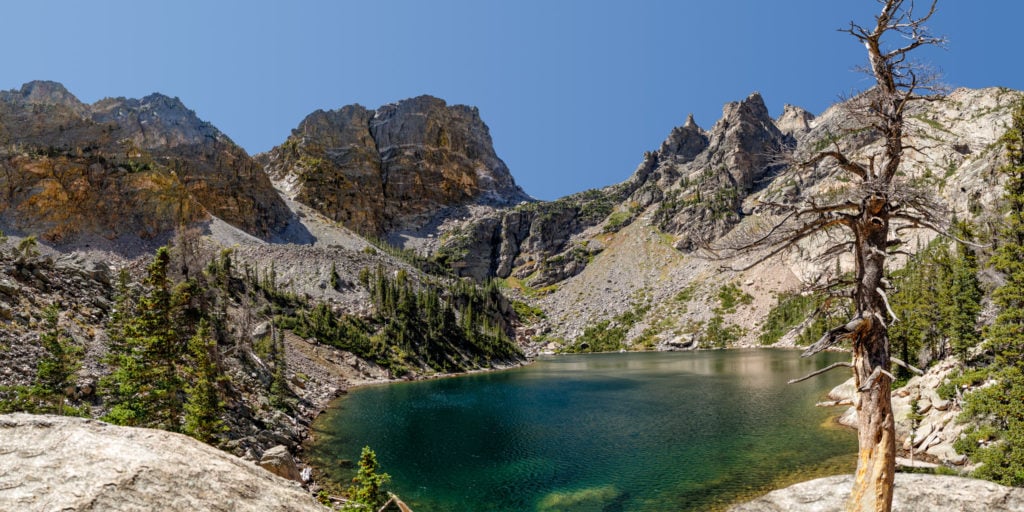 Located near the Hallett Peak Emerald Lake offers stunning views with beautiful water. Just ensure to check trail conditions on sites like AllTrails before visiting since the trail could be snowed in.
Emerald Lake on Google Maps
Alberta Falls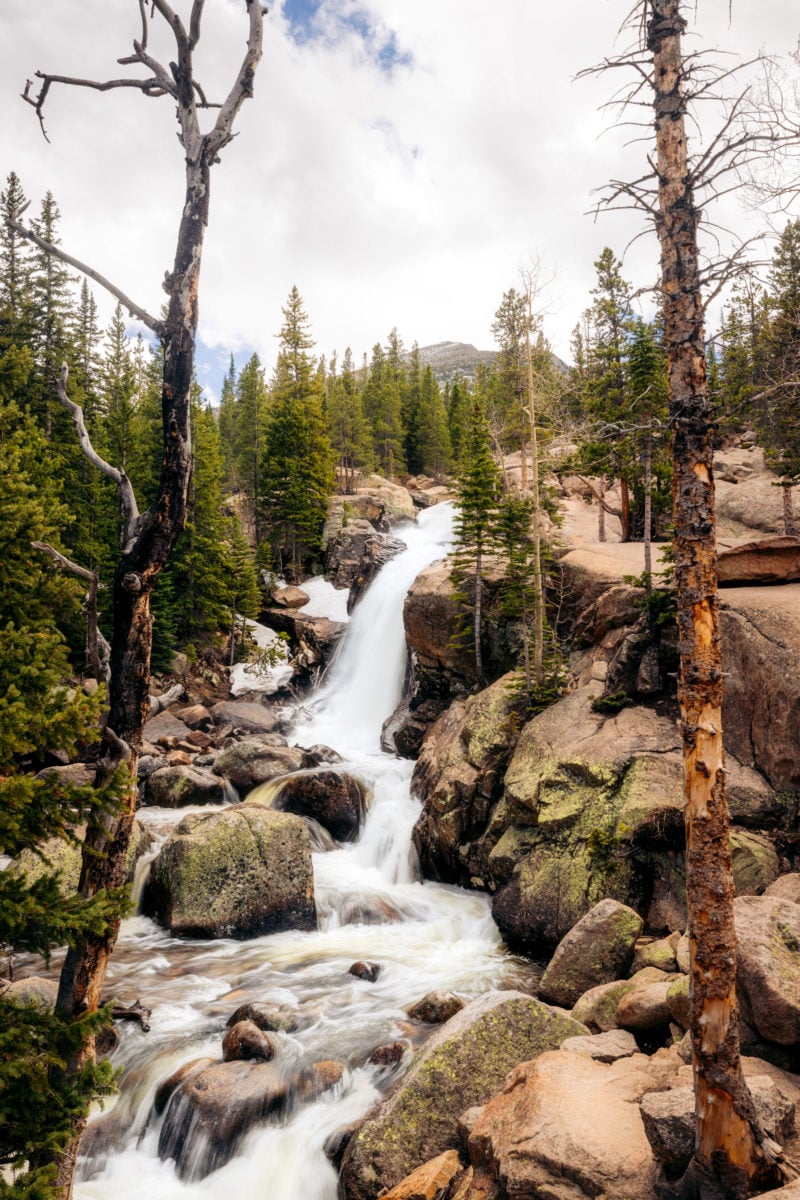 Alberta Falls is an easy 1.6 mile out & back hike that is well worth it. View of the falls were enjoyable and I loved photographing the area. While visiting you'll want to be careful near the falls since you can easily slip into the rapidly moving water.
Alberta Falls on Google Maps
Alpine Ridge Trail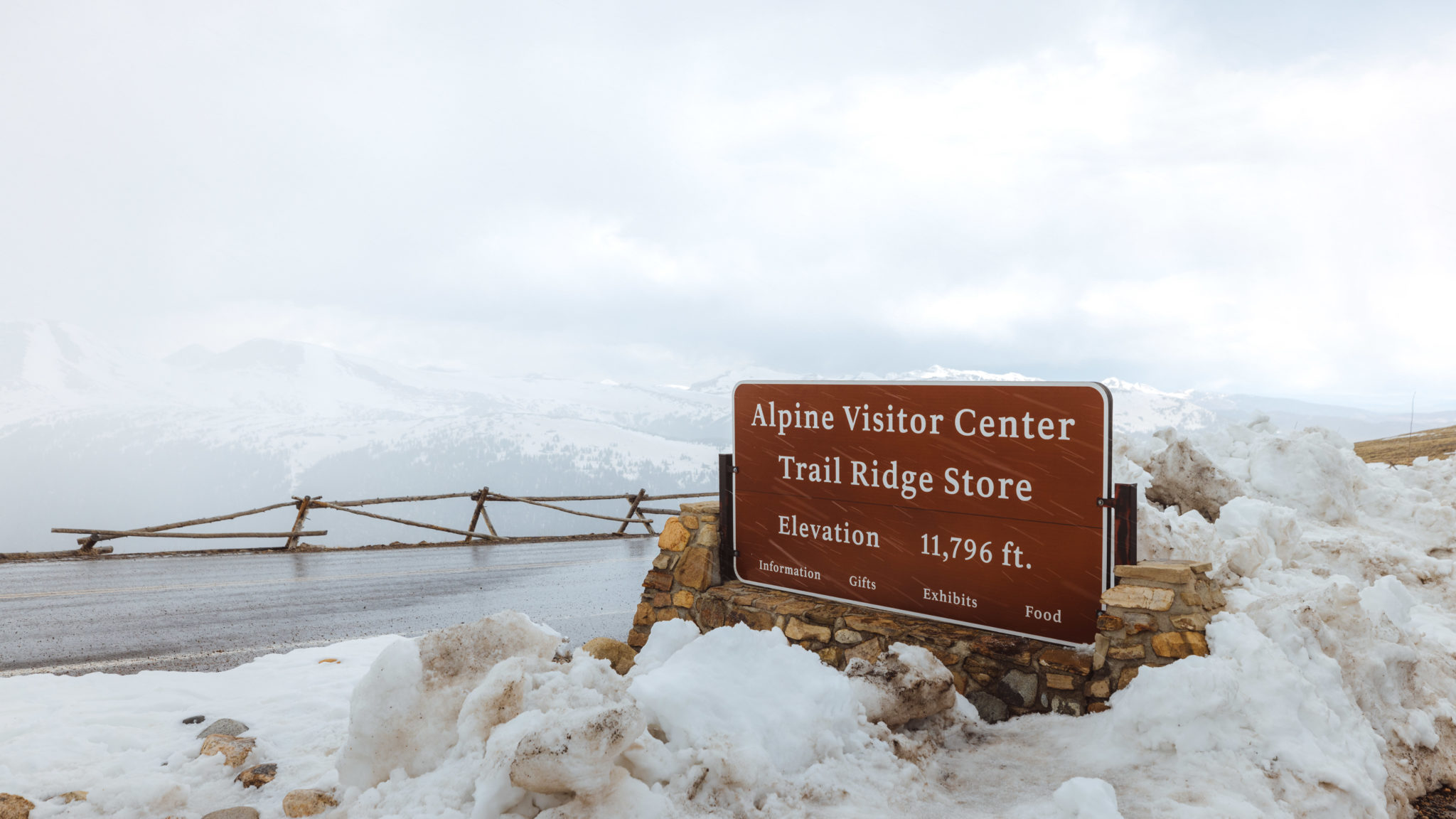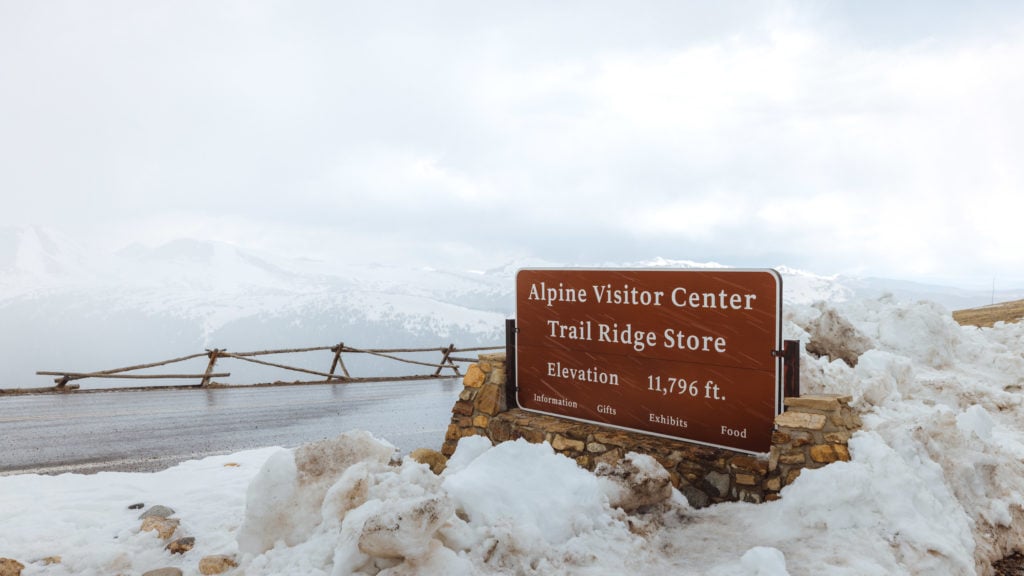 Offering sweeping views of the park Alpine Ridge Trail takes you up a short out & back 0.6 mile hike. Sadly on my visit the snow was too high and the area was closed to hiking so check weather conditions for the area.
Alpine Ridge Trail on Google Maps
Lily Lake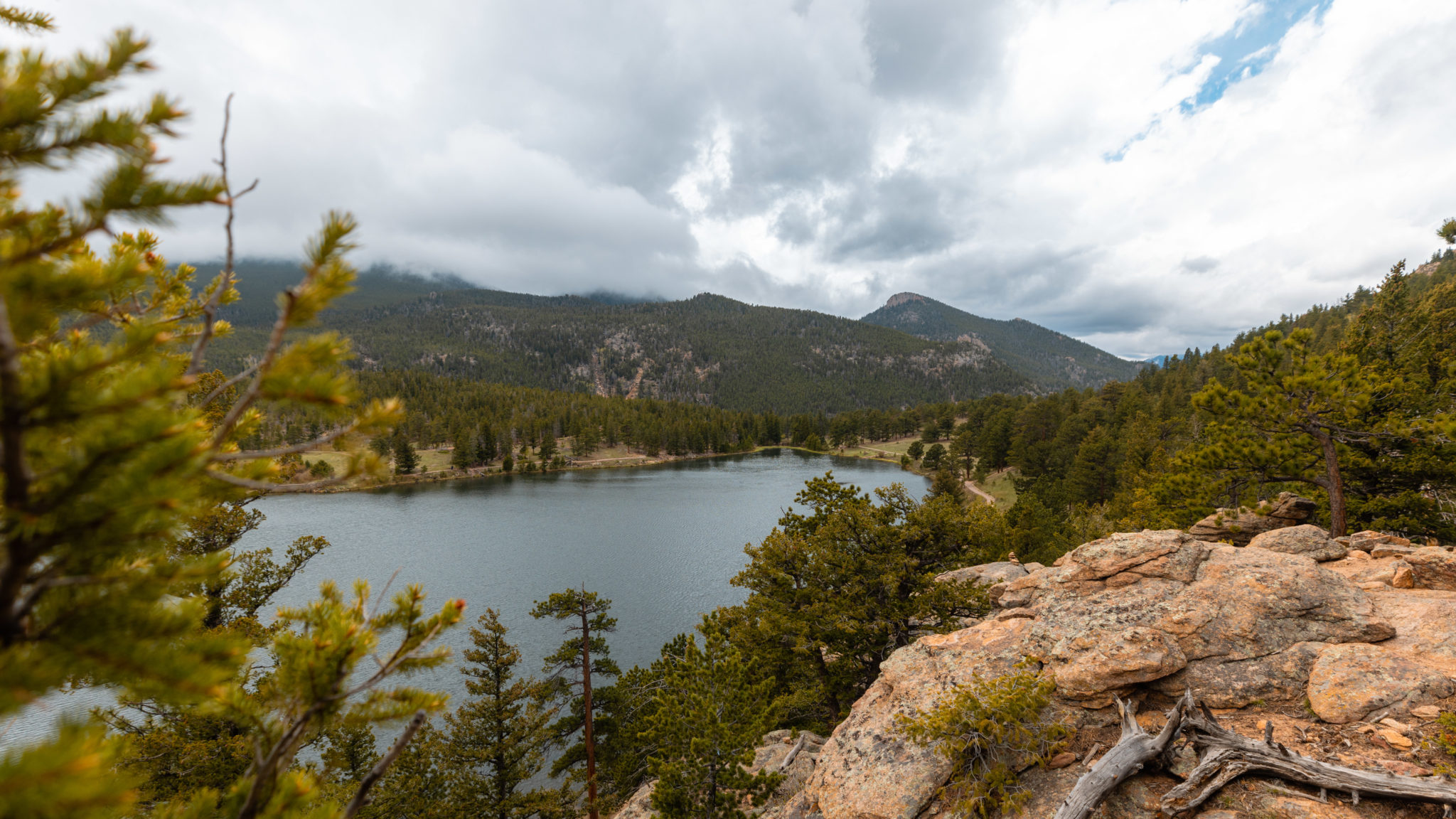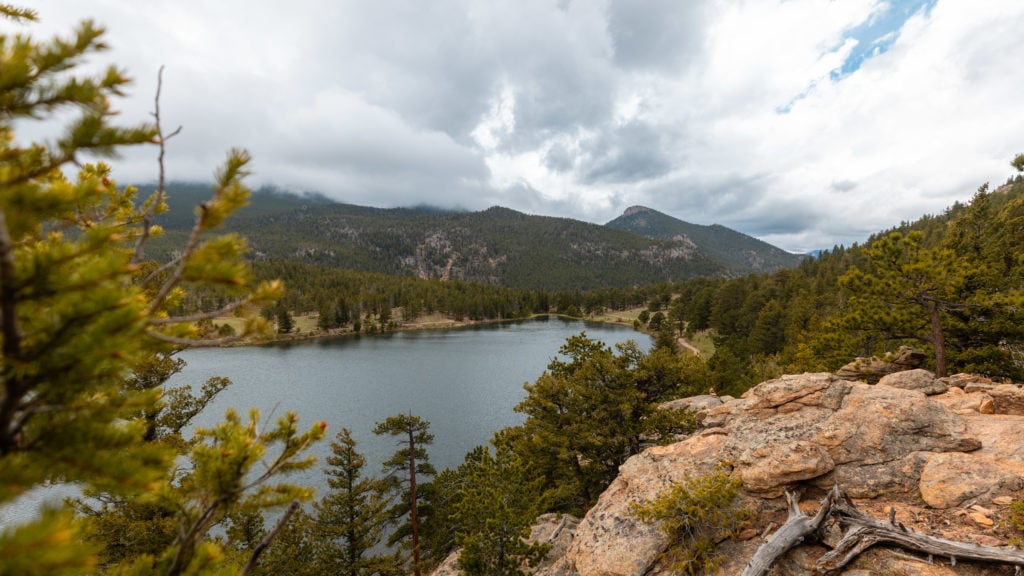 On the east edge of the park you'll find Lily Lake. This short loop trail around the lake is only 1 mile but has plenty of great views of the surrounding area.
Lily Lake on Google Maps
See the Stars!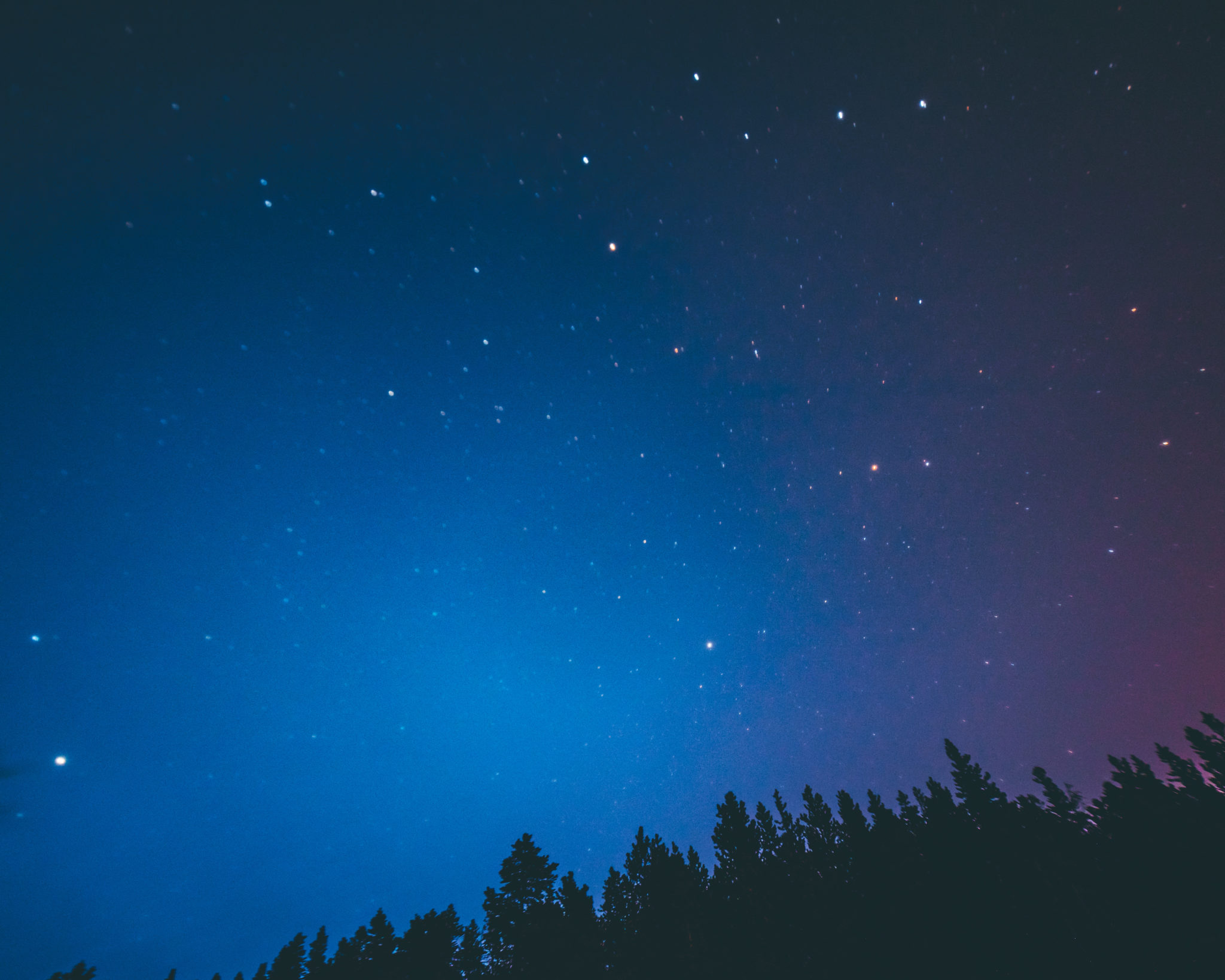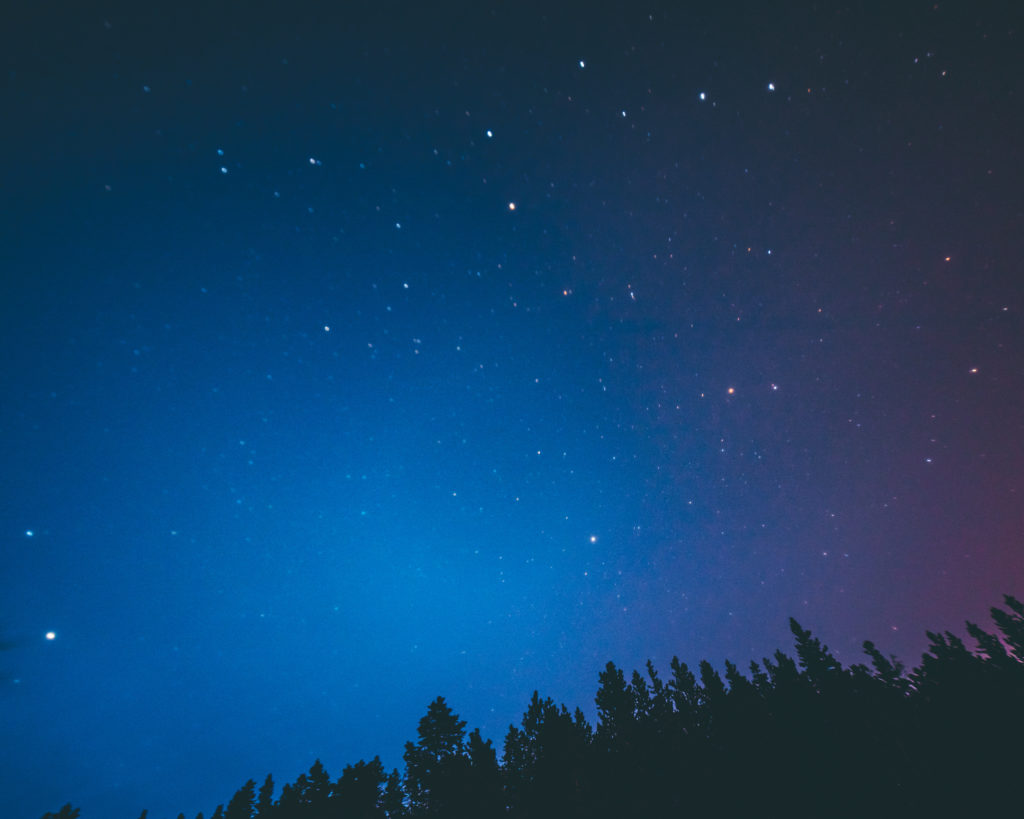 Looking to improve your photography?
Read: Travel Photography Tips
The Rocky Mountains also offer some decent star gazing. Whether it's from a parking lot or a trail I was surprised on the clarity of the sky. Just be sure to check cloud coverage to see if stars will be visible.
---
Best Rocky Mountain National Park Hikes
Here are some of the best hikes in Rocky Mountain National Park.
Bear Lake: If you park at the Bear Lake parking lot it's a short walk to the Bear Lake loop that takes you around Bear Lake. The loop is under 1-mile and fairly easy, granted some areas may be covered in snow.
Alberta Falls: This 1.6 mile out & back hike takes you to Alberta Falls and is well worth the views. You'll likely want to park at the Glacier Gorge Trailhead but there are plenty of other routes to hike here.
Gem Lake: Located on the edge of the park Gem Lake is north of Estes Park. The 3.1-mile out & back hike takes you up ~1000 feet of elevation gain but has stunning views one you reach Gem Lake.
Nymph, Dream & Emerald Lakes: There is an extensive trail system west of Bear Lake where you can visit multiple lakes. Visiting Emerald Lake will take you by Dream and Nymph lakes which are well worth seeing.
Bierstadt Lake: This 3.2-mile hike takes you up 600 feet of elevation gain and has stunning views the entire time you're hiking up. It's quite peaceful when you get to Bierstadt Lake with great views of the mountains reflecting in the lake.
More Rocky Mountain hikes on AllTrails
---
I hope you enjoyed my Rocky Mountain National Park travel guide. If you have any questions about the Rocky Mountains let me know int he comments below. On our visit we had to get timed entry tickets so check the National Park Service website for the latest information.