Denver is full of Instagrammable spots, from beautiful mountain ranges to colorful murals there's just about something for everyone to photograph. Denver is also known as the Mile High City and can be found about an hour east of the Rocky Mountains in Colorado.
Since I've visited Denver multiple times I figured I would share my favorite photo spots in the city.
---
Here are the best places to take pictures in Denver:
1. Union Station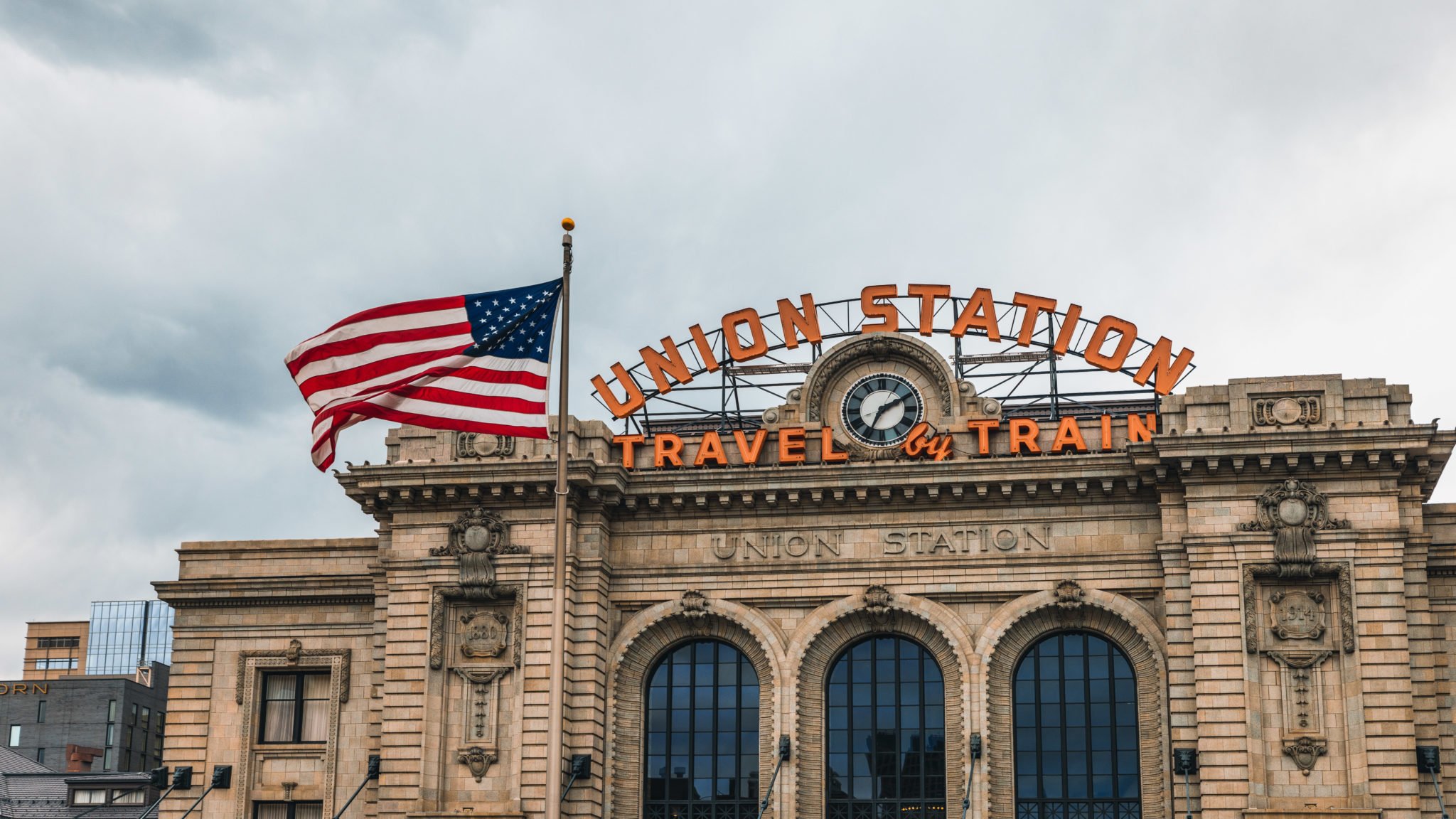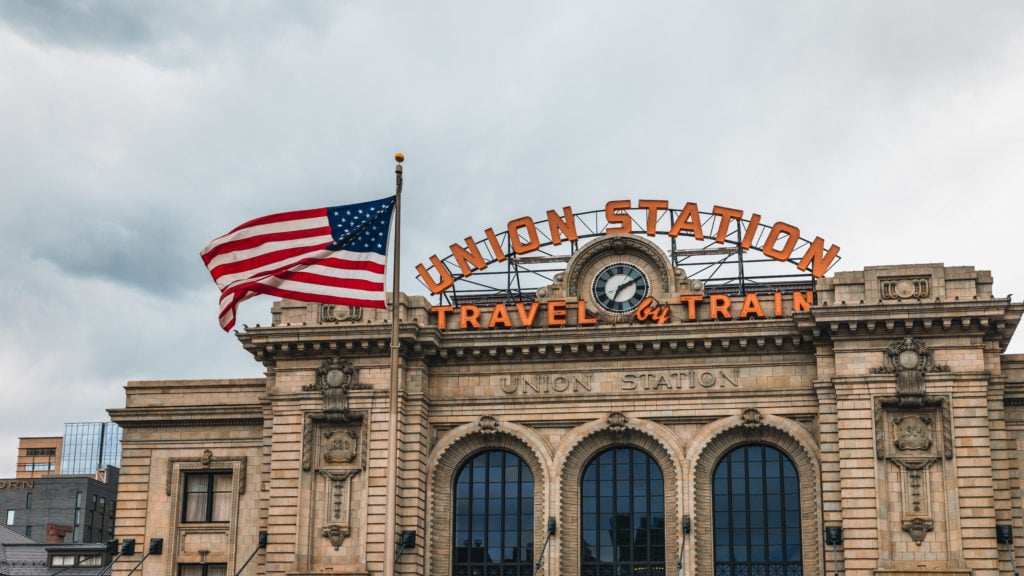 Located in the heart of Downtown Denver is Union Station which is hard to miss with its massive sign. On the inside of Union Station you'll find a photogenic lobby with plenty of shops and restaurants. My favorite place to photograph at Union Station is the north side of the station and its unique roof design allowing you to perfectly frame the building.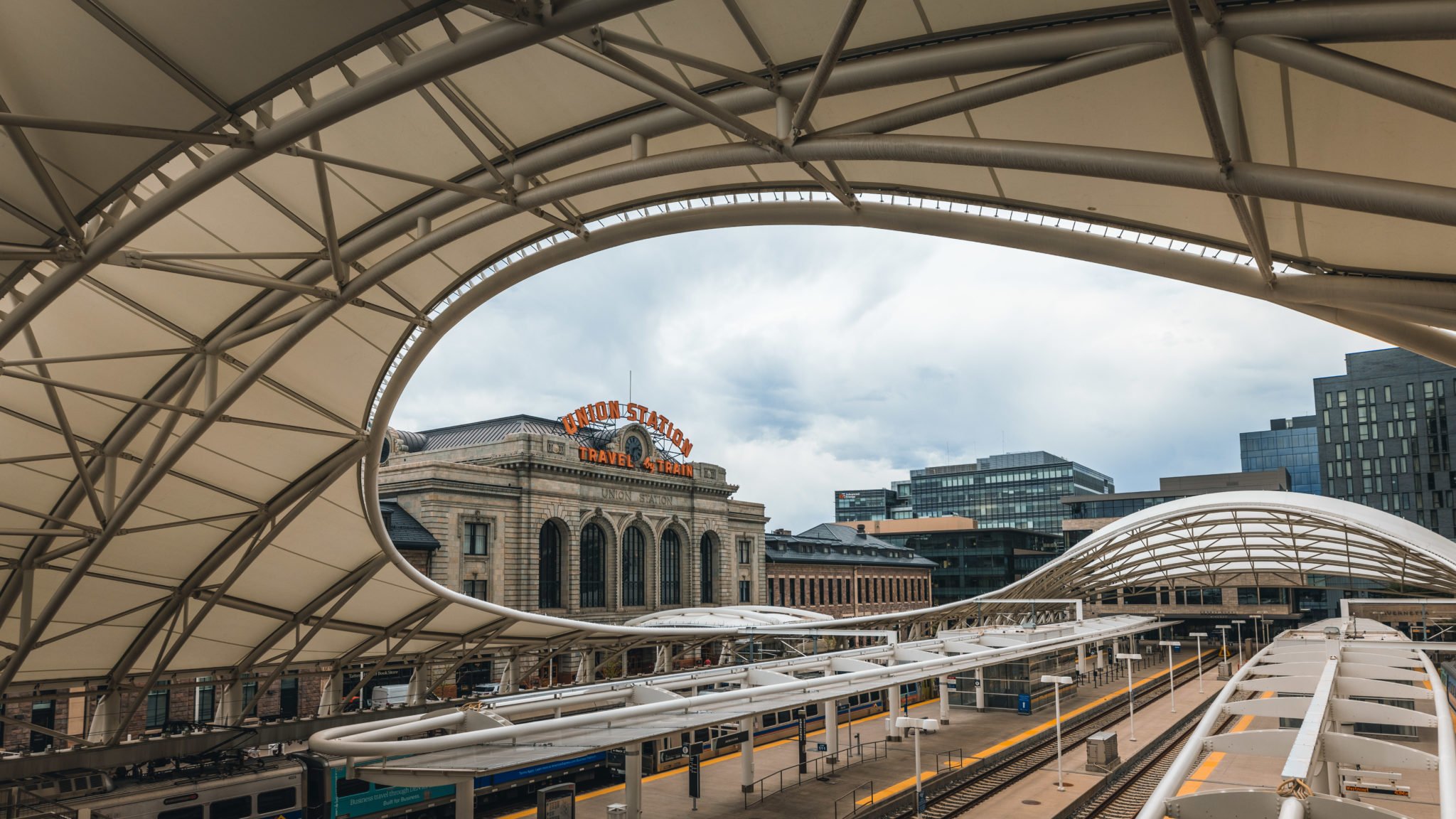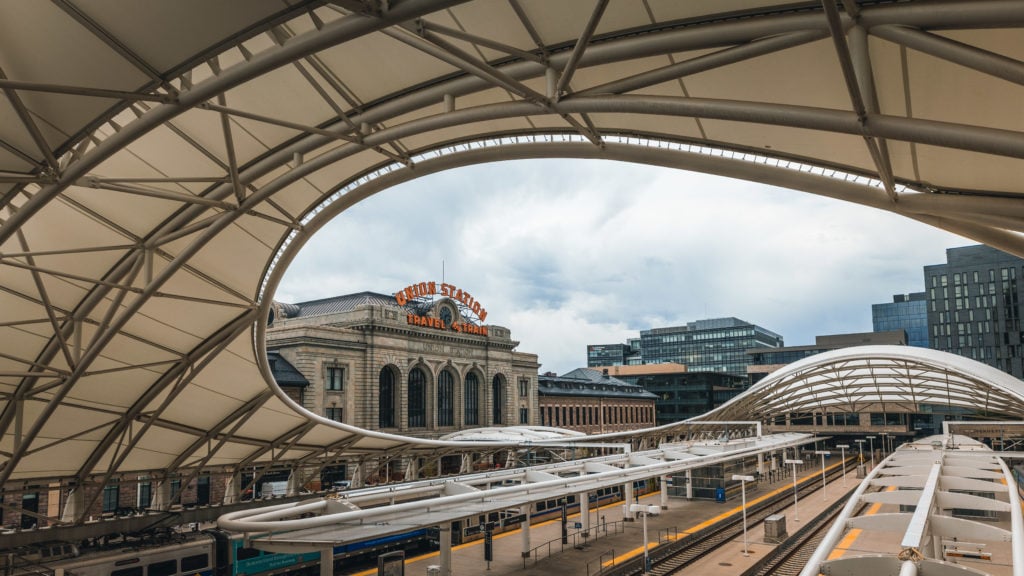 Union Station on Google Maps
---
2. Denver Botanic Gardens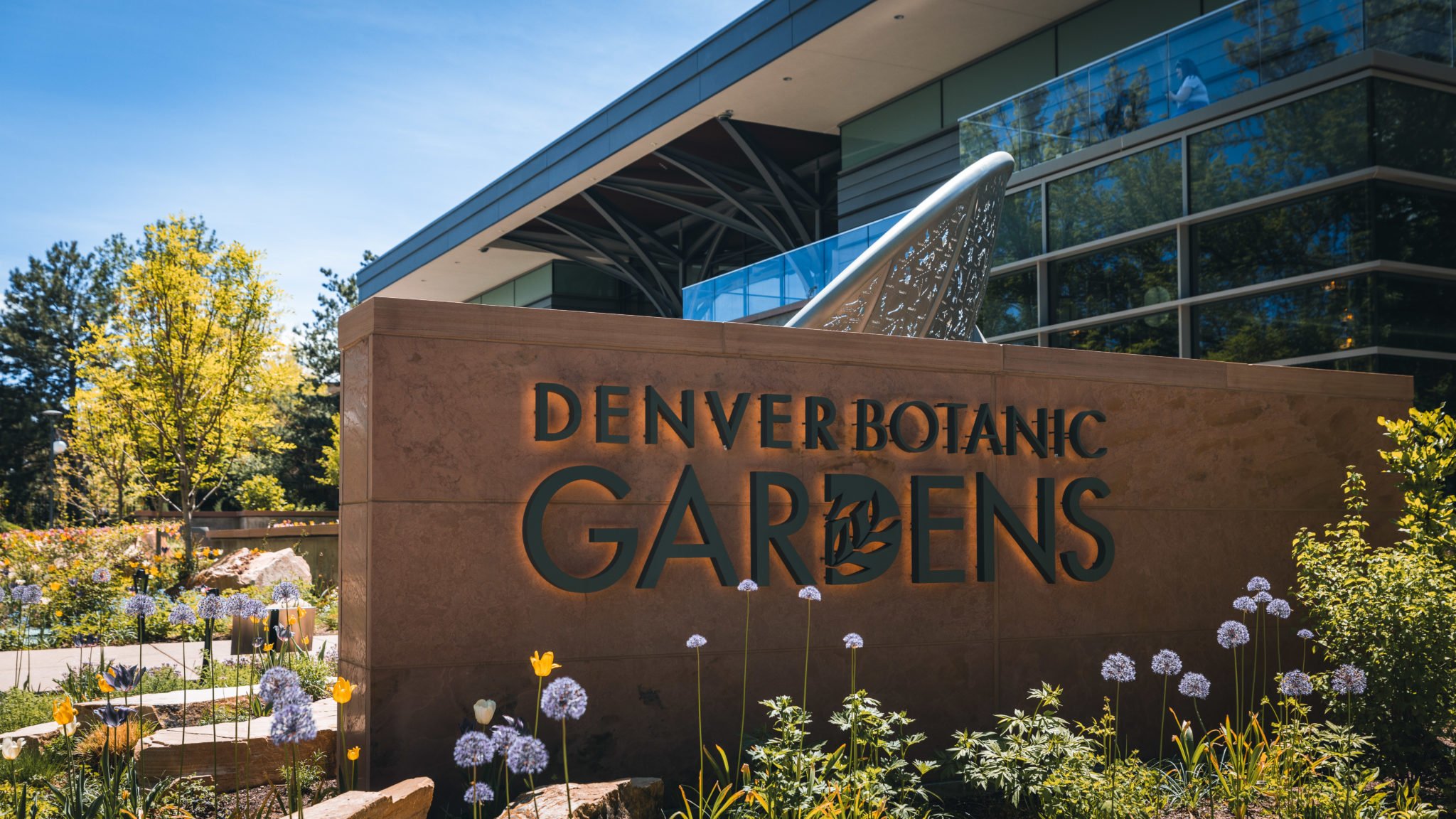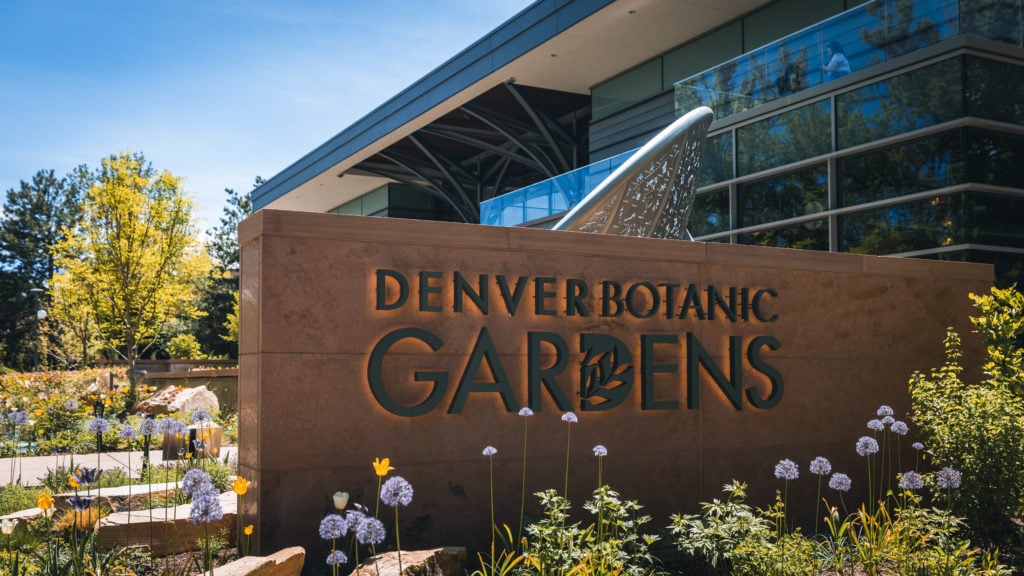 With over 24 acres of gardens and diverse plants the York Street Denver Botanic Gardens is a stunning stop with plenty to see. Some of my favorite areas included the greenhouse and Japanese gardens.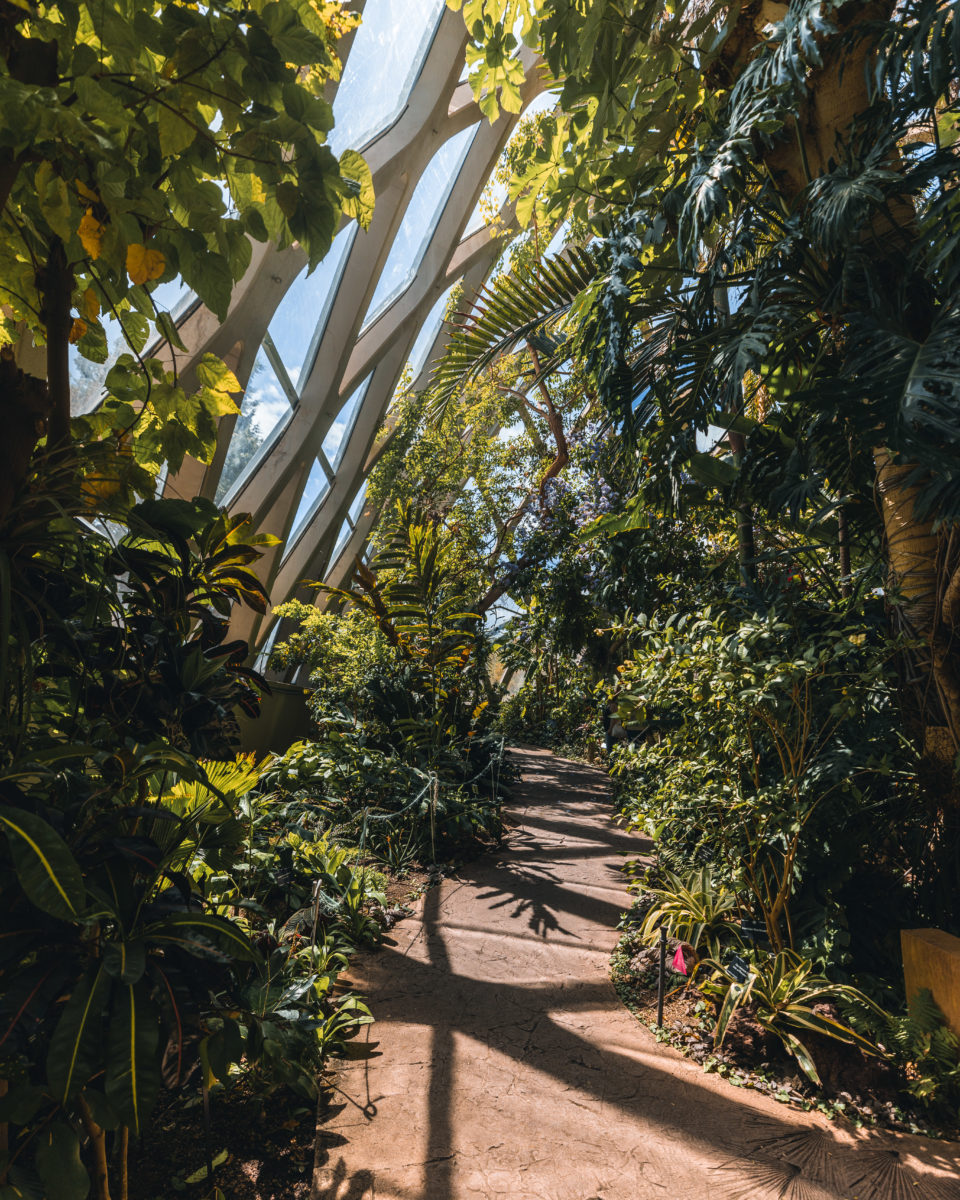 Denver Botanic Gardens on Google Maps
---
3. Colorado State Capitol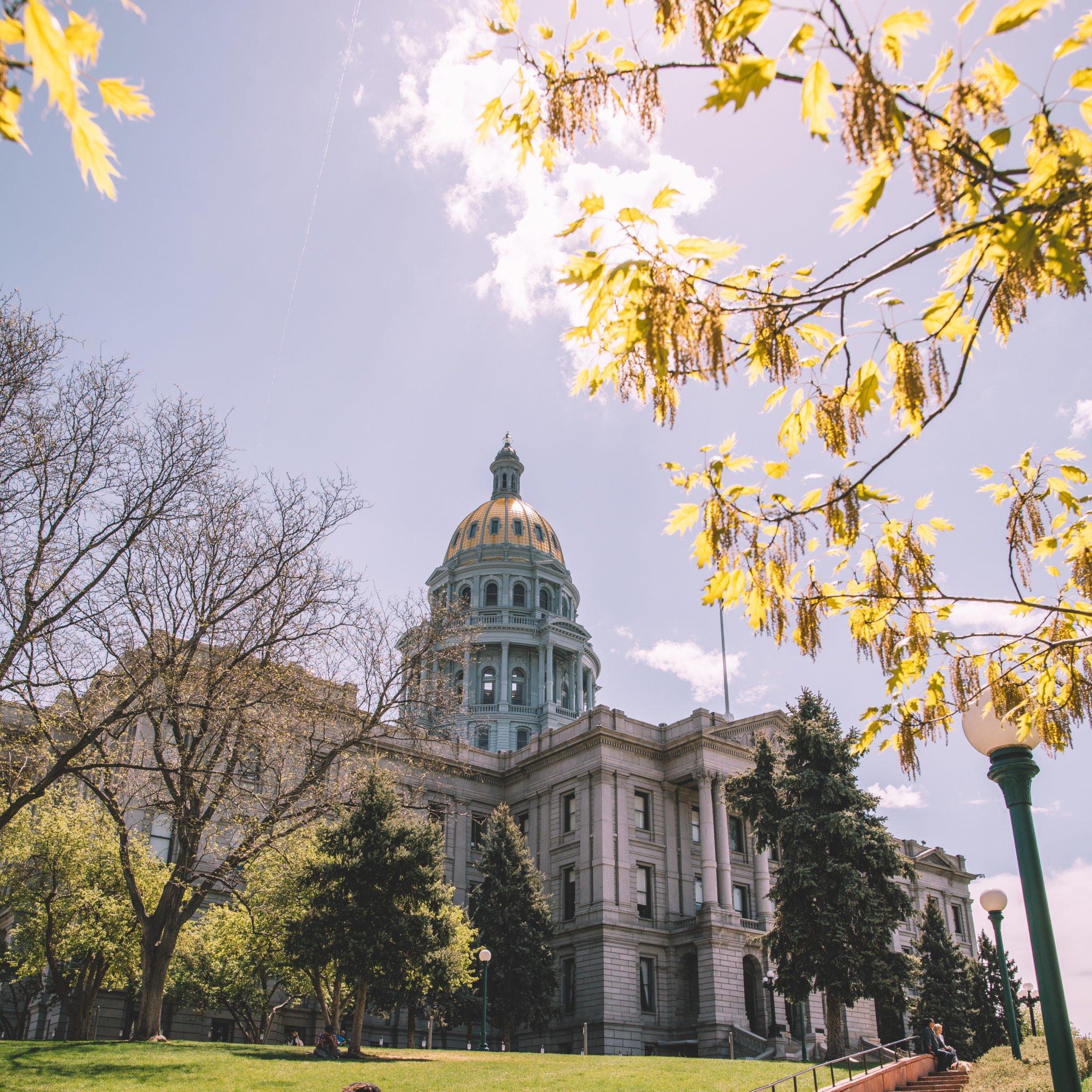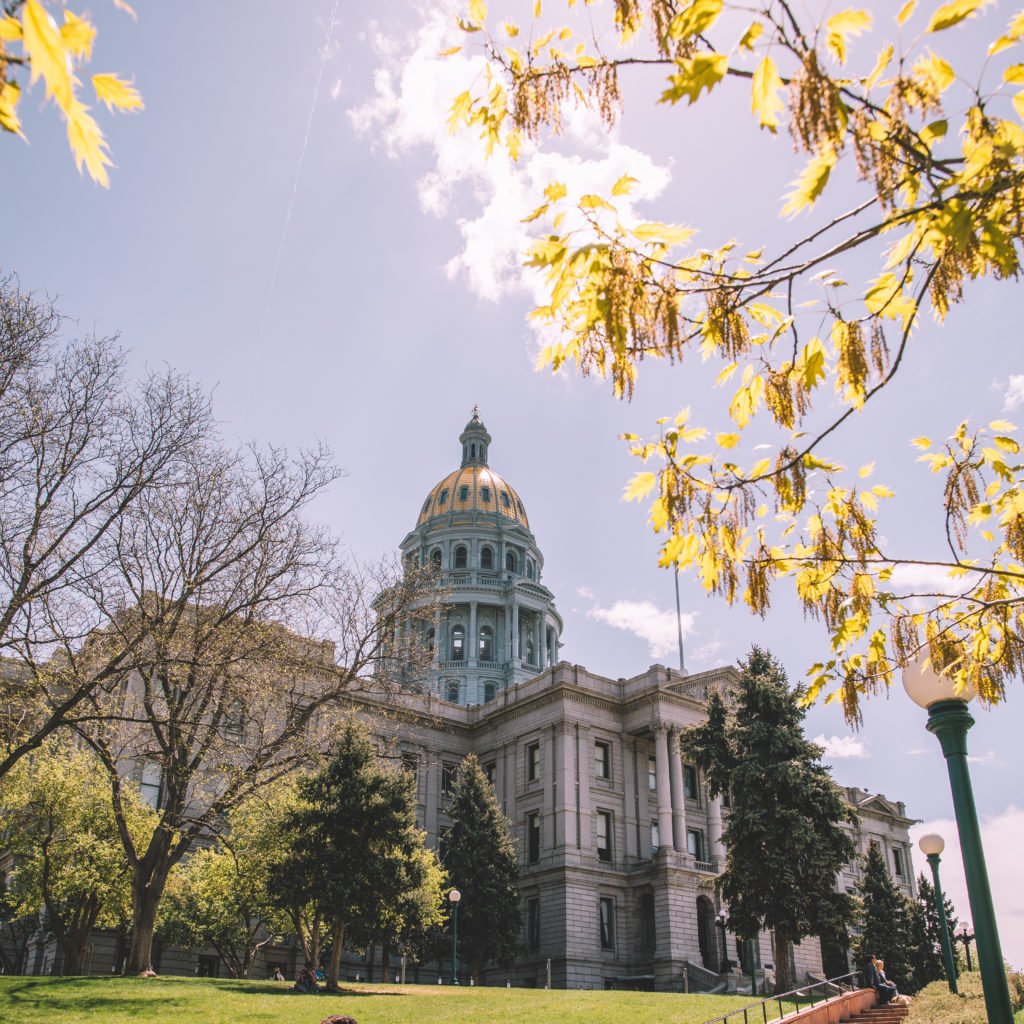 I am a sucker for Capitol buildings and the Colorado State Capitol is no exception. With its gold dome and grand architecture you'll want to stop by the Capitol. You'll also find the Mile High Step in front of the Capitol that indicates the point that's exactly one mile above sea level.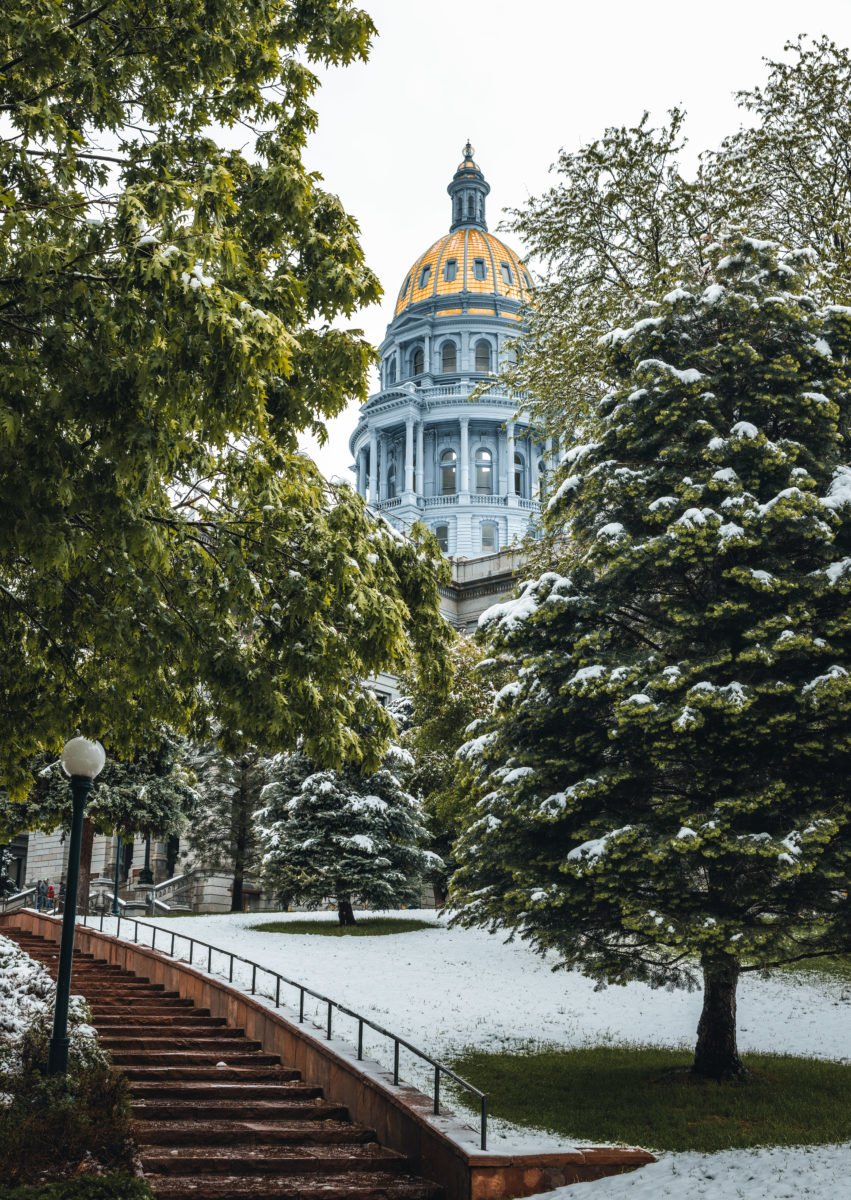 Colorado State Capitol on Google Maps
---
4. The International Church of Cannabis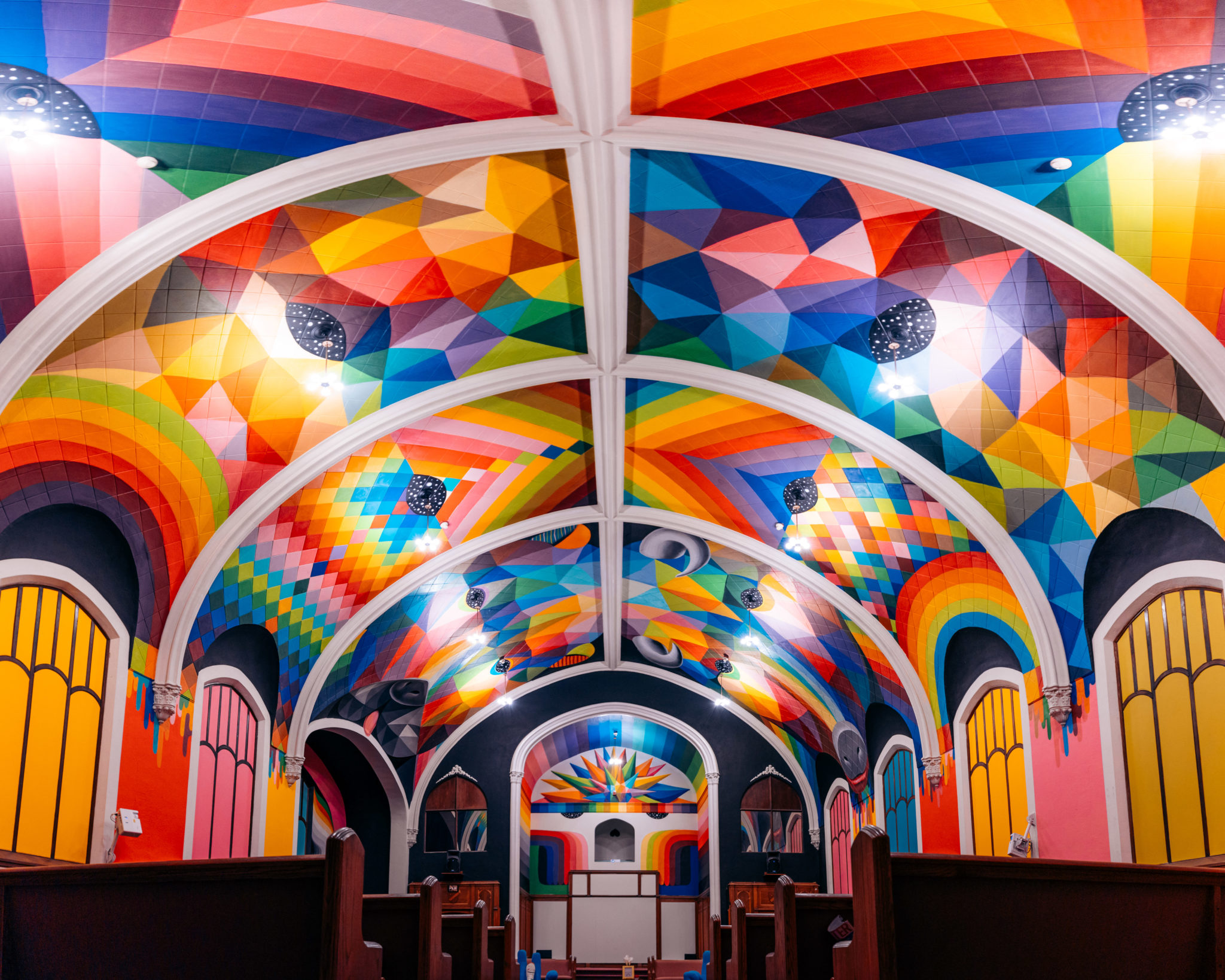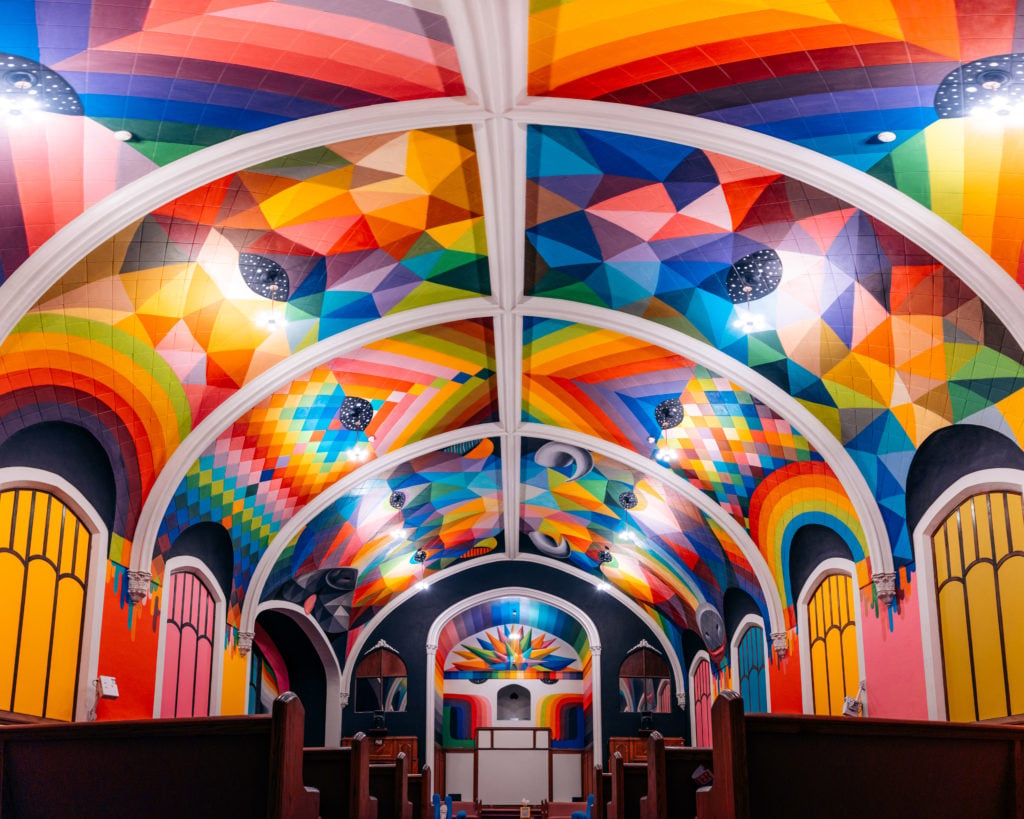 The International Church of Cannabis contains a trippy interior that is sure to brighting up your Instagram feed. The Church of Cannabis is open to the public and is free to visit (donations are encouraged when visiting through).
The International Church of Cannabis on Google Maps
---
5. Downtown Denver Lookout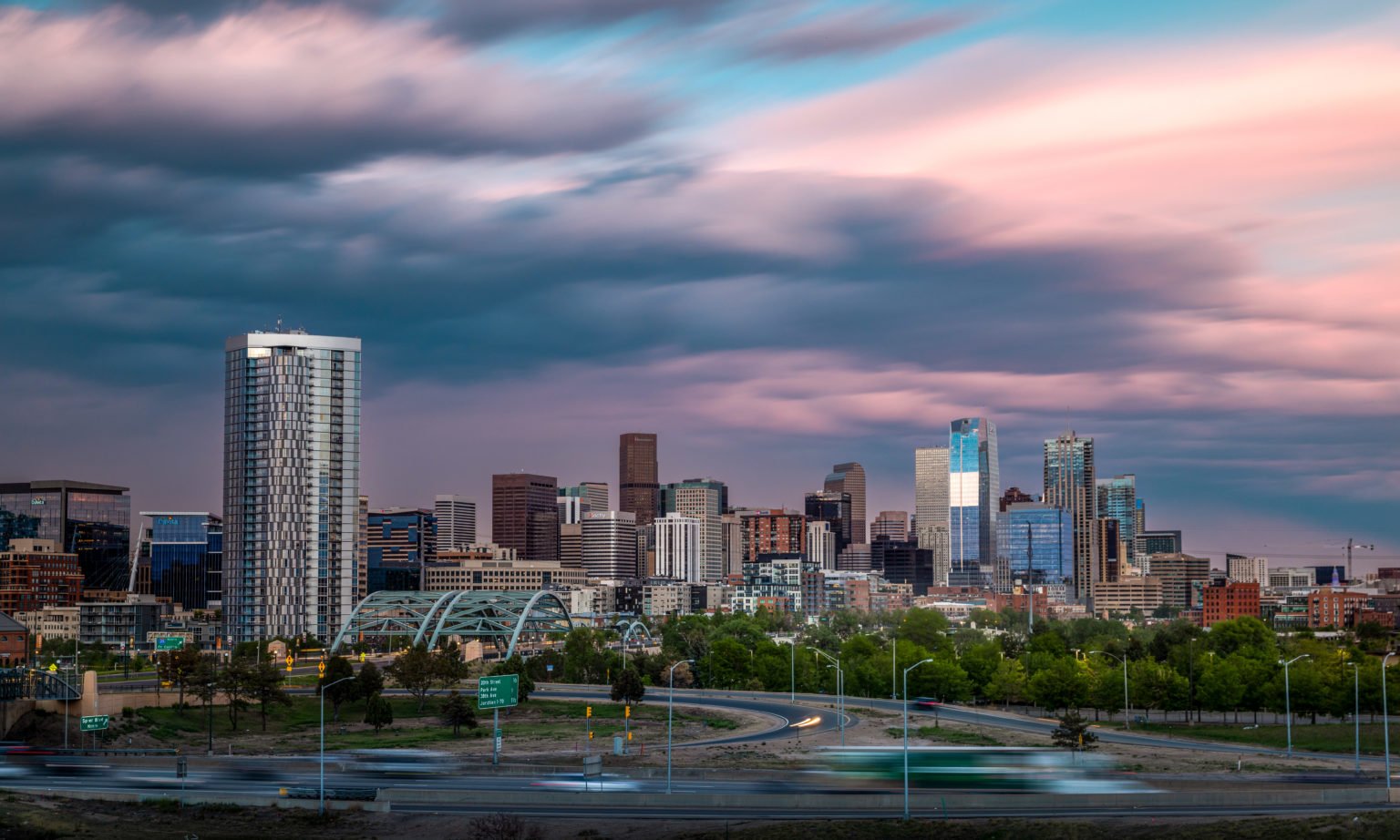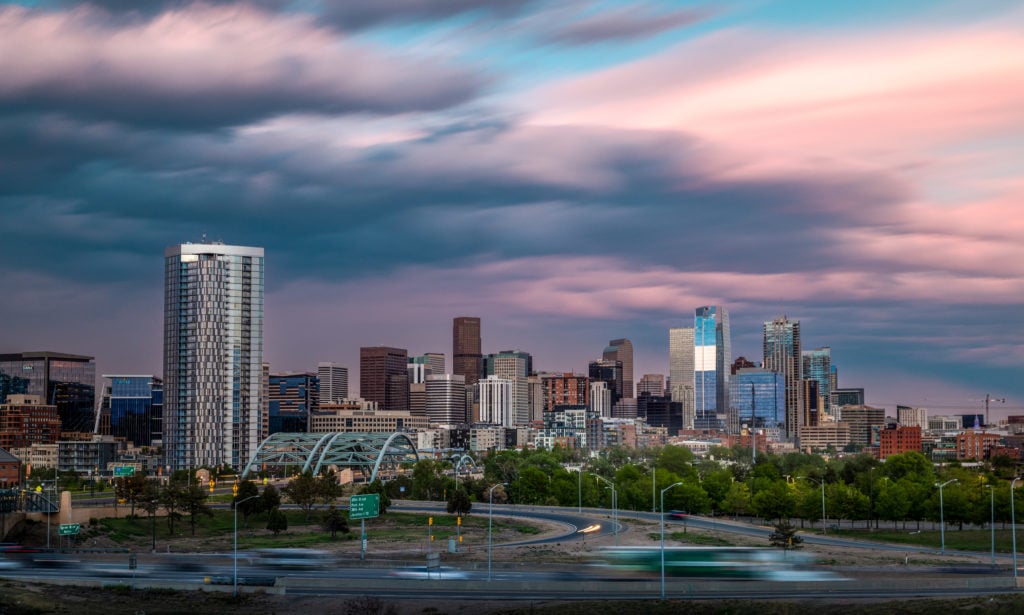 One of the classic skyline views of Denver is from the Downtown Denver Lookout on Zuni Street. From here you can see the city's skyline, Speer Boulevard Bridge, and the surrounding highway.
Just note that there is a private parking lot next to this spot that shouldn't be used to park. You can usually find street parking about a block away.
Downtown Denver Lookout on Google Maps
6. Big Blue Bear
Downtown at the convention center you'll spot a massive big blue bear peeking into the windows. The sculpture was built in 2005 and designed by Lawrence Argent. The bear is often called big blue bear but the actually name of the piece is "I See What You Mean" and towers 40 feet in height.
Big Blue Bear on Google Maps
---
7. Red Rocks Park & Amphitheatre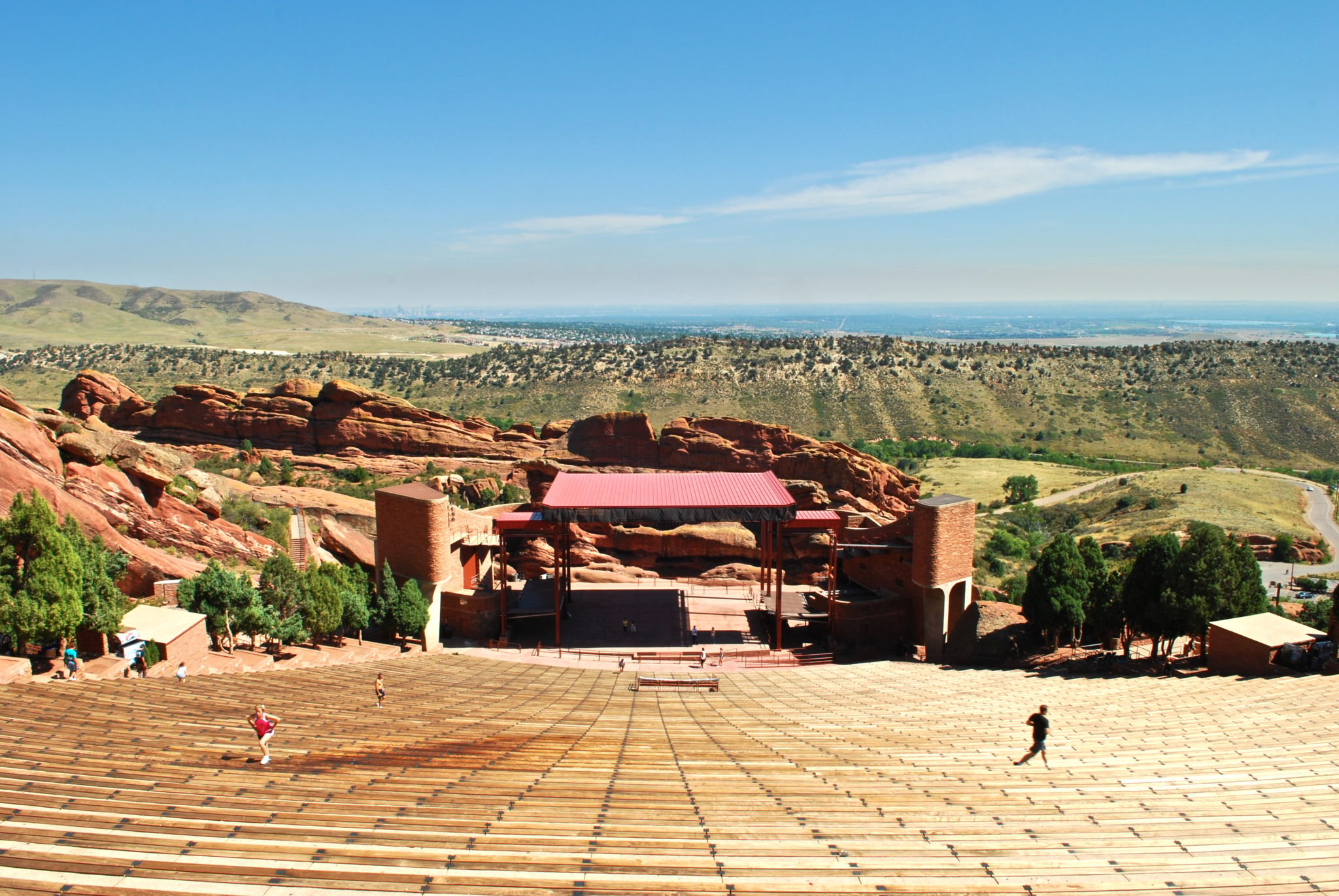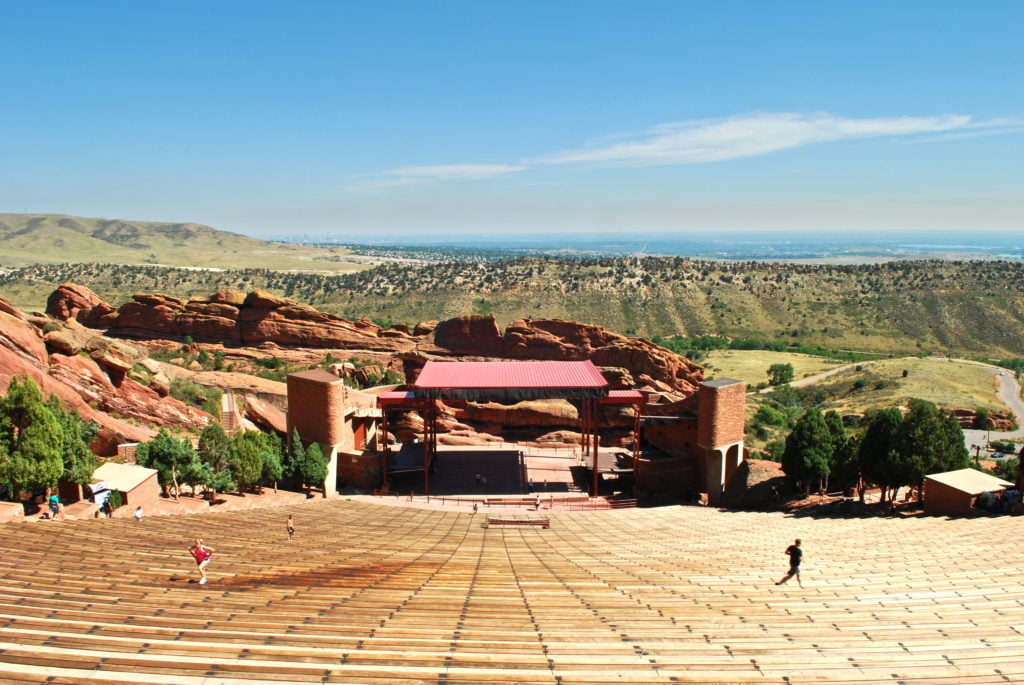 Denver's iconic convert venue Red Rocks Park & Amphitheatre overlooks the city surrounded by nature. It's quite the sight as the red rocks surround the stage as you sit in the Amphitheatre. You're free to enter the area if there isn't a concert or event happening.
Red Rocks on Google Maps
---
8. Dairy Block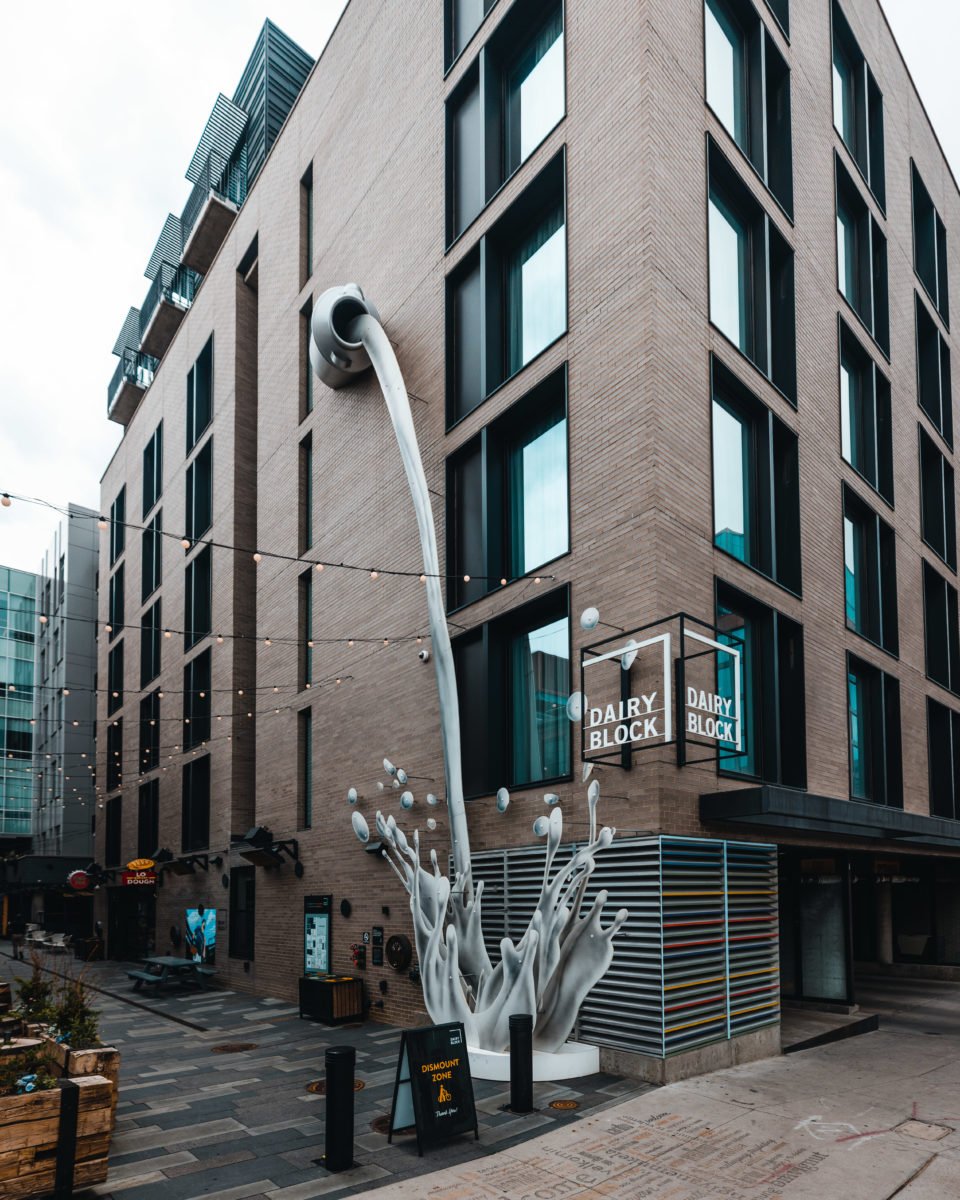 The Alley at the Dairy Block is a short walk from Union Station. In the Dairy Block you'll find murals, art installations, and of course a few bars to stop at.
Dairy Block on Google Maps
---
9. Millennium Bridge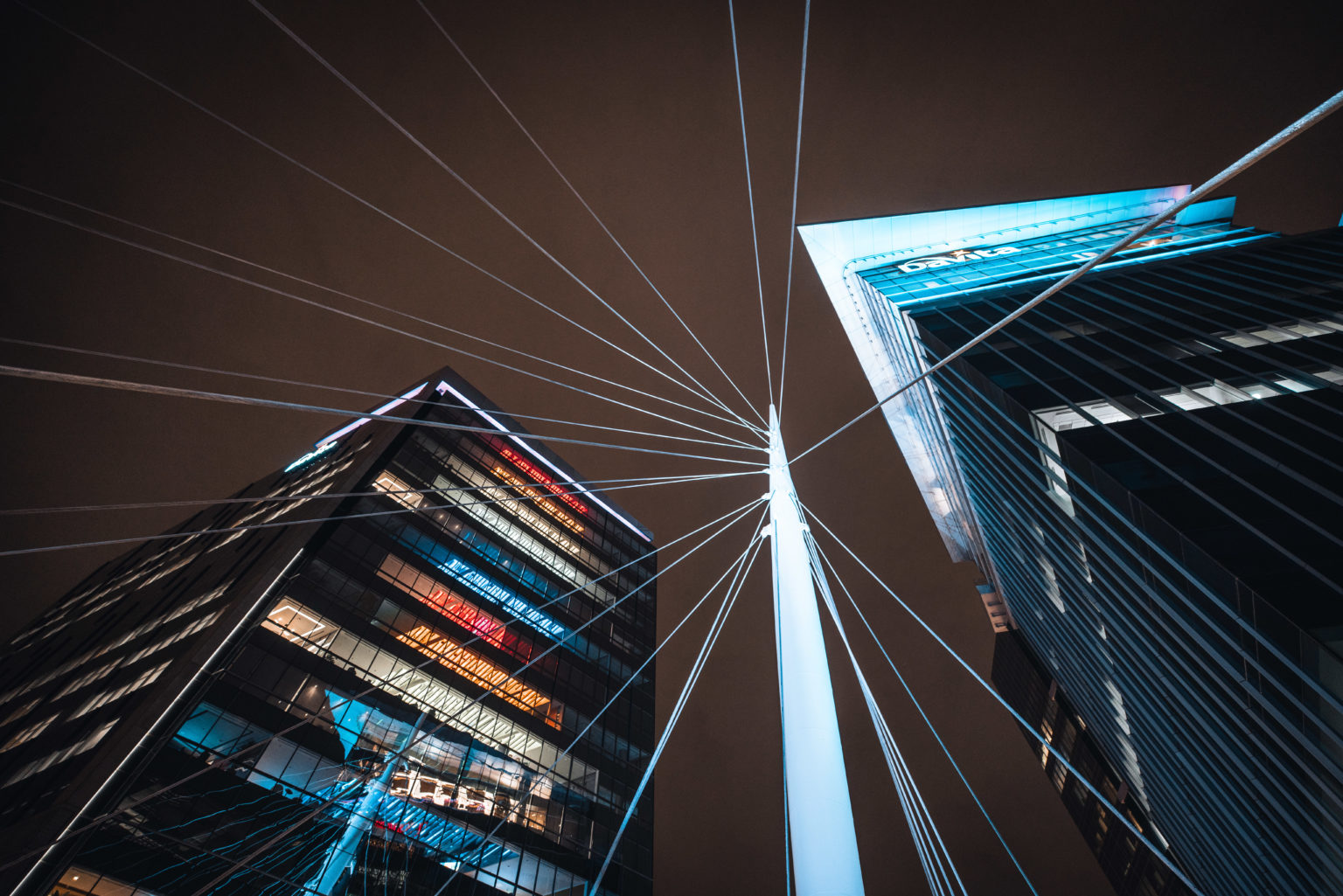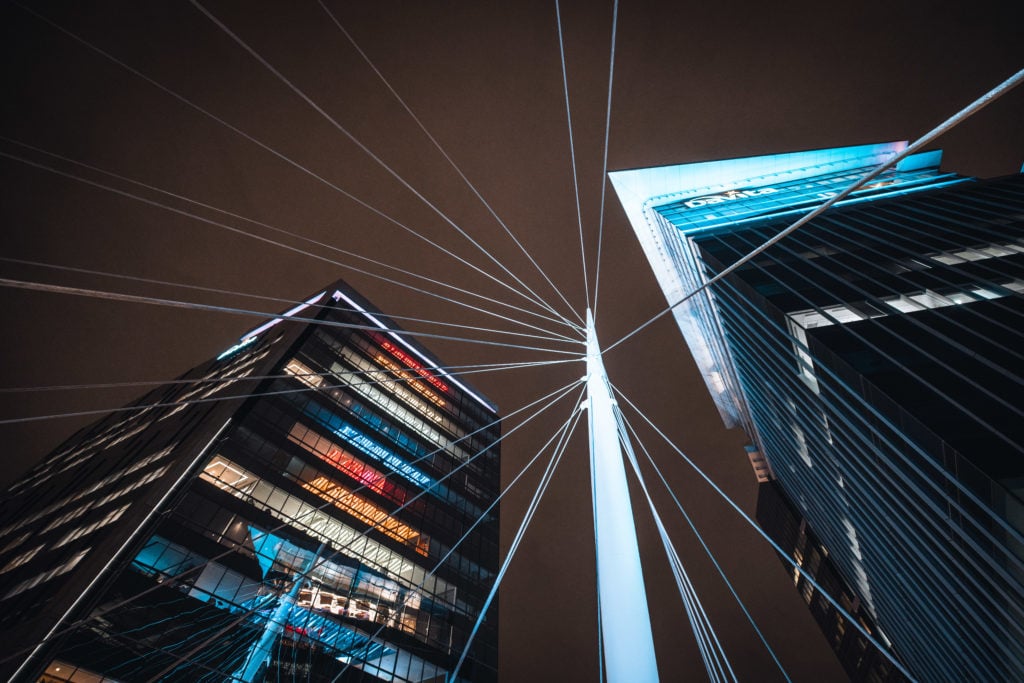 Built in 2002 Millennium Bridge in downtown Denver was the world's first cable-stayed bridge using post-tensioned structural construction. The 200-foot white steel mass in the middle holds up the foot bridge that allows you to go between LoDo and Downtown.
Millennium Bridge on Google Maps
---
10. Denver Art Museum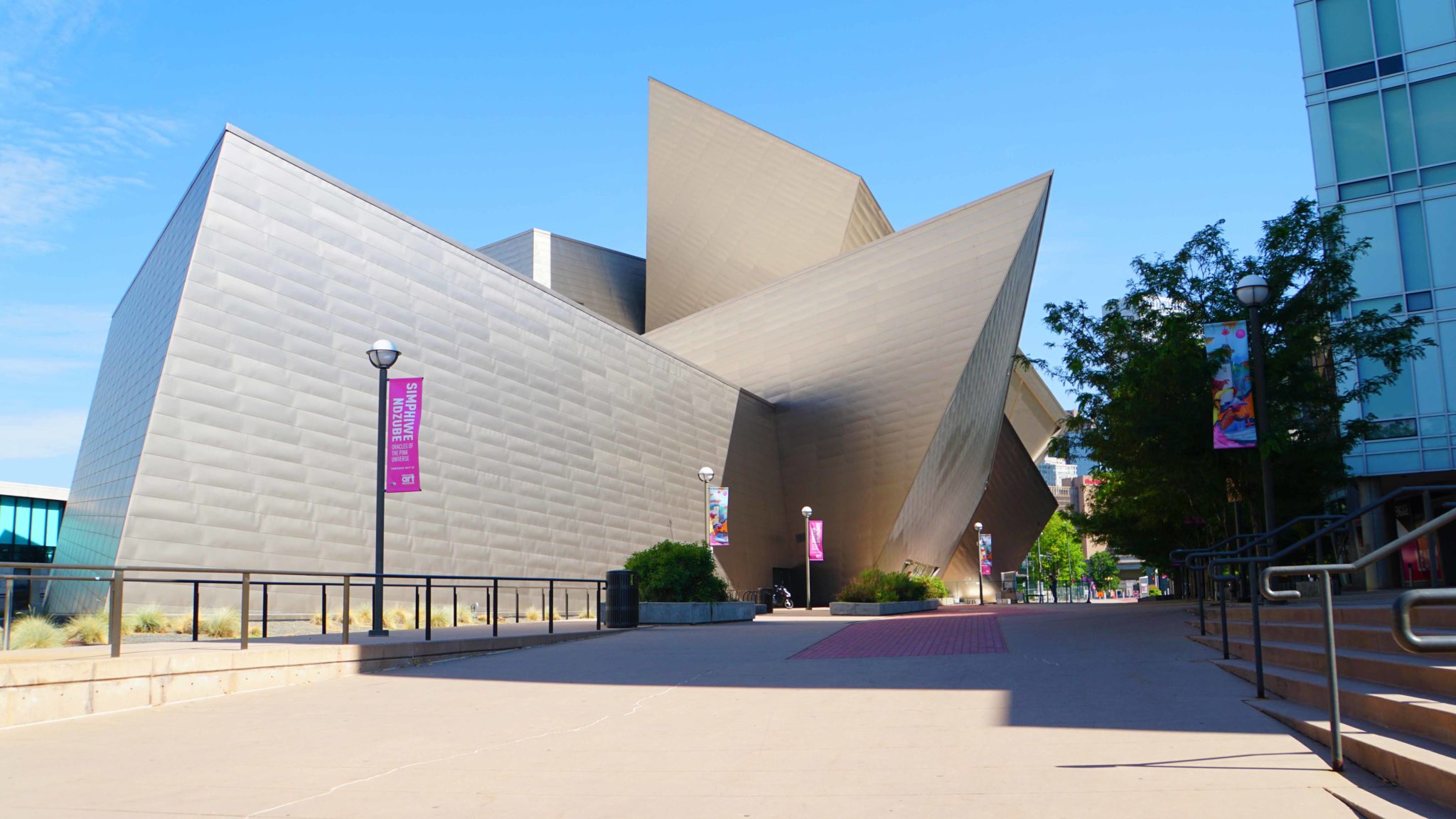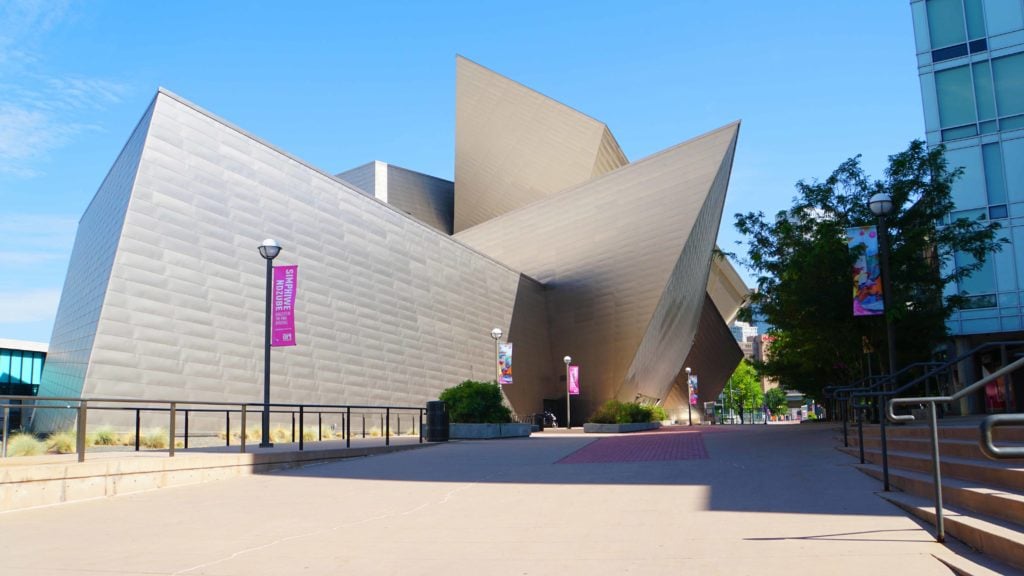 The Denver Art Museum is located in the Denver Civic Center downtown. With over 70,000 works of art the museum has plenty to see. The building from the outside is also incredible which was designed by Frederic C. Hamilton.
Denver Art Museum on Google Maps
---
11. Chautauqua Park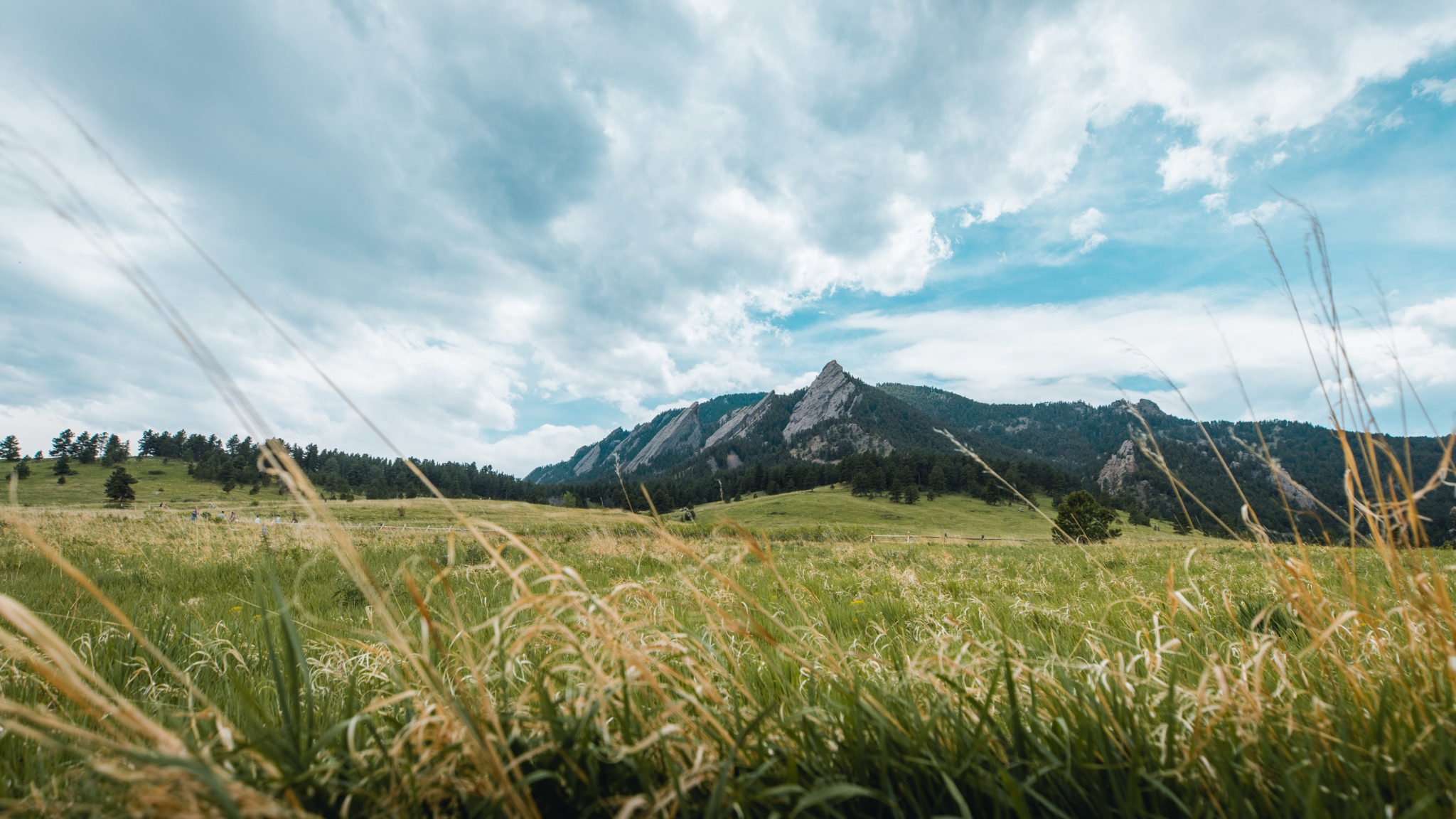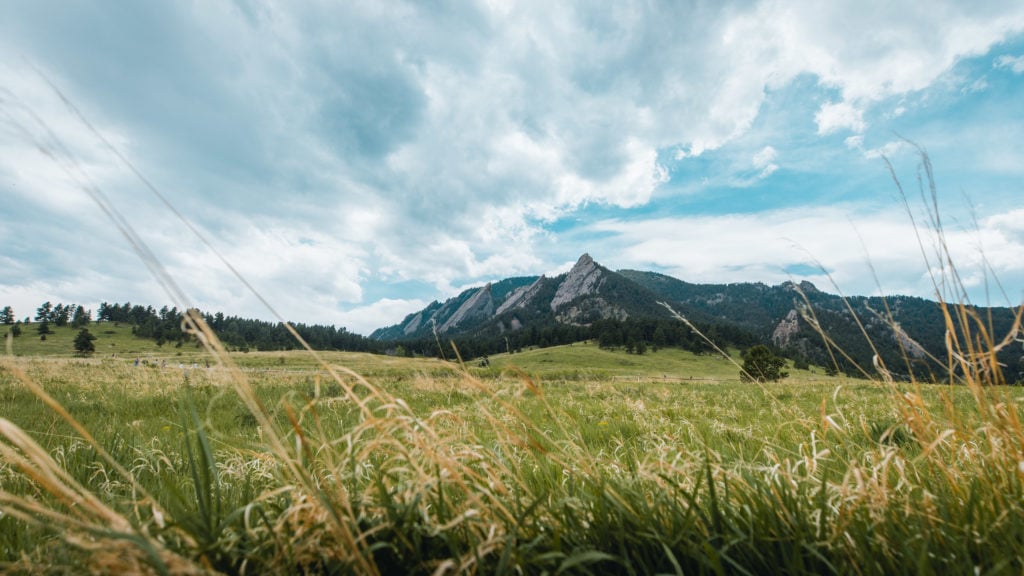 Chautauqua Park, located just an hour away from Denver, is the ideal destination for hiking enthusiasts seeking breathtaking views. Dominated by the majestic Flatirons, this park offers a spectacular sight that is truly worth experiencing.
Chautauqua Park on Google Maps
---
12. Clyfford Still Museum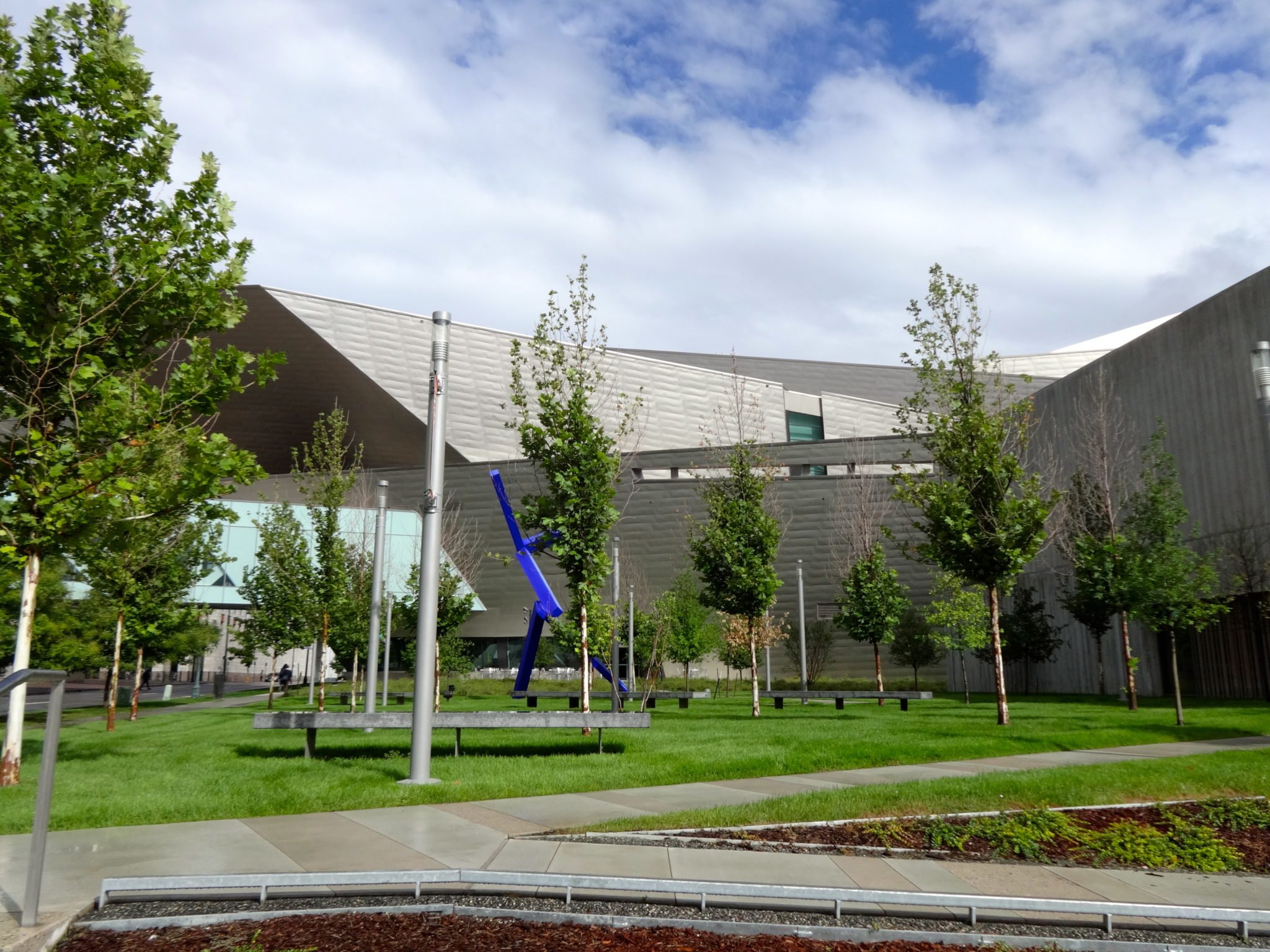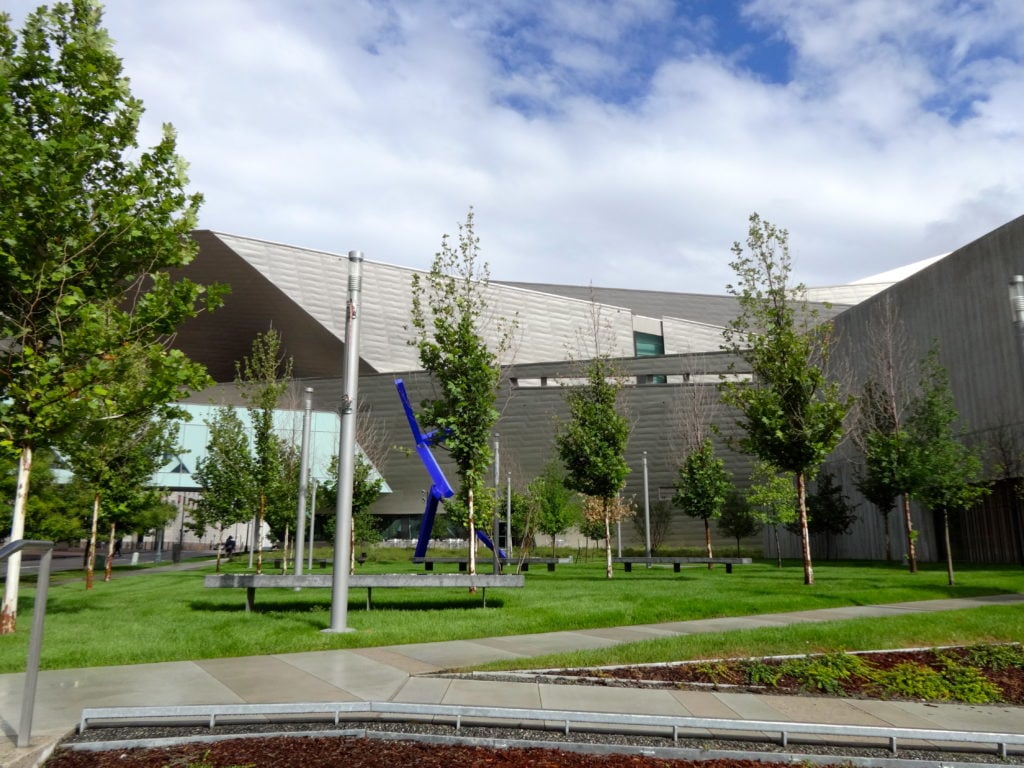 The Clyfford Still Museum features nine galleries displaying Clyfford Still's artwork, historical photographs, and assorted artifacts from his archives. The galleries showcase Still's unique style and contributions to abstract expressionism. The museum offers visitors a chance to explore Still's artistic evolution through his works, with each gallery highlighting different periods of his career. The museum also provides an opportunity to learn about the life and times of the artist through the featured historical photos and archived materials.
Clyfford Still Museum on Google Maps
---
13. Greetings from Denver Mural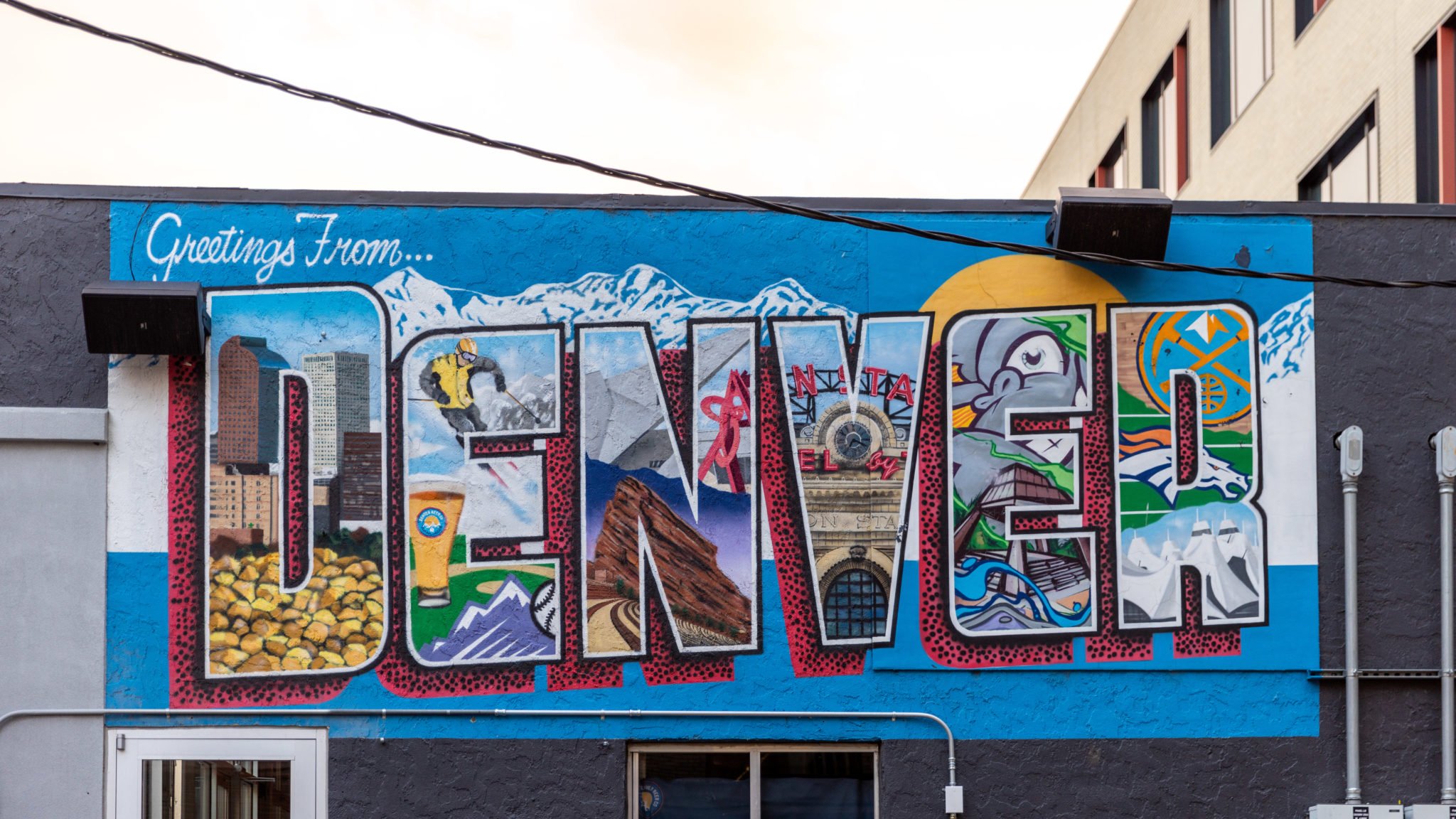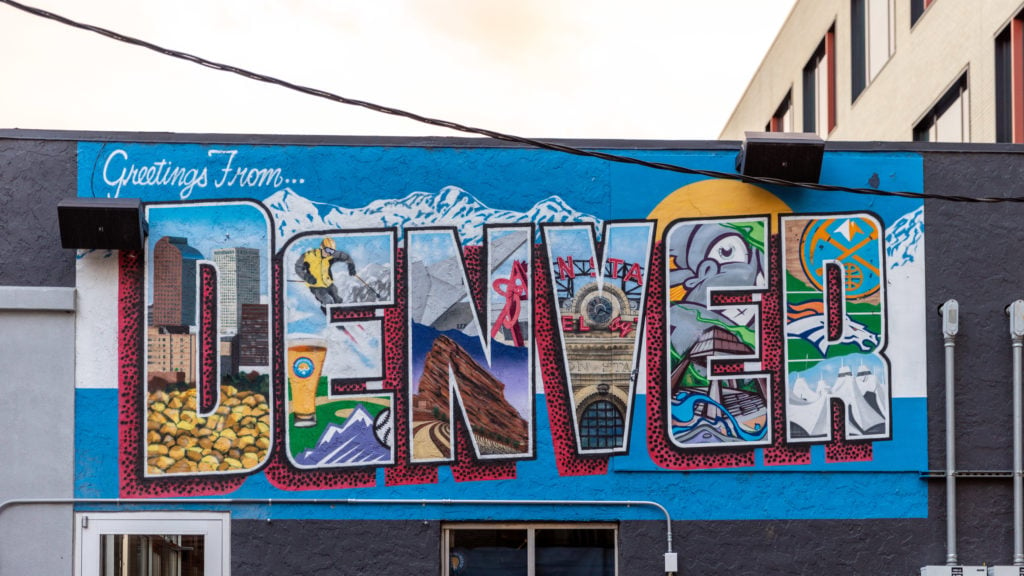 You can find the Greetings from Denver mural in the Highlands on the side of Denver Beer Co. The mural features many of Denver's iconic sights embedded in the word Denver.
Greetings from Denver Mural on Google Maps
---
14. Denver Love This City Mural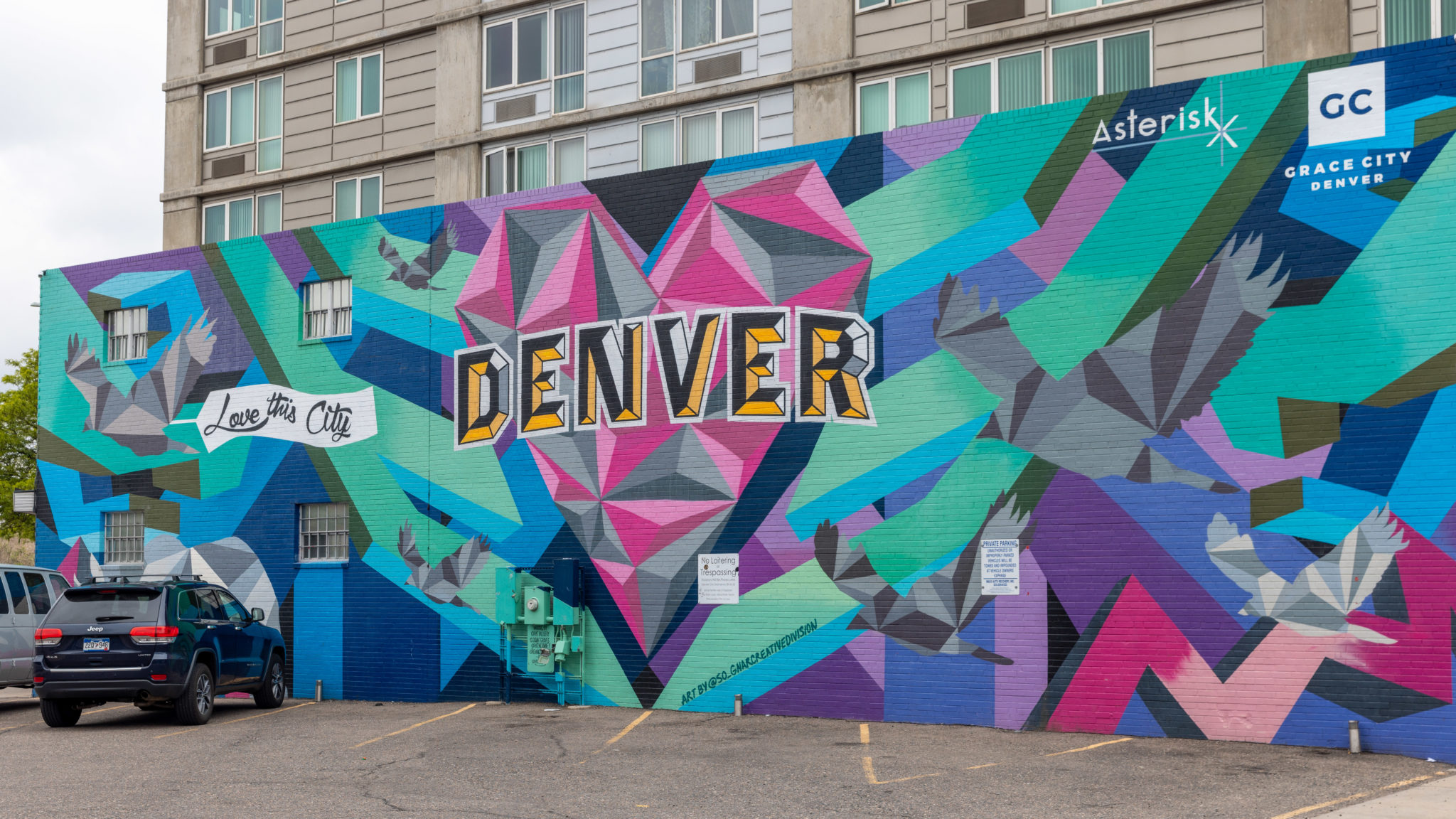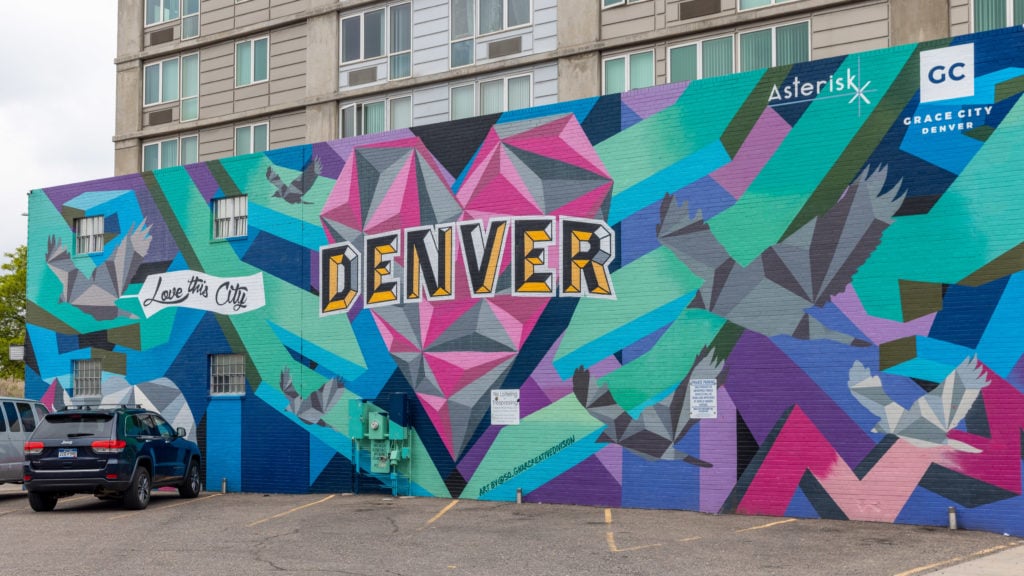 On the corner of N Broadway and Arapahoe St you'll find the "Love This City" mural. This colorful mural features the word Denver in a giant heart. Just keep in mind that there will be cars frequently parked here so it may be hard to get a photo.
Denver Love This City Mural on Google Maps
---
In conclusion, Denver offers a plethora of stunning locations for photography enthusiasts. From its iconic skyline to the breathtaking mountain views, this city is a true haven for capturing memorable images. Whether you prefer urban landscapes or natural beauty, Denver has it all.
If you have a car and extra time there is plenty of other beautiful places outside of Denver. Some of my favorites include Rocky Mountain National Park, Maroon Bells, and Garden of the Gods.
---
If you found this post useful
Share a pin below on Pinterest!