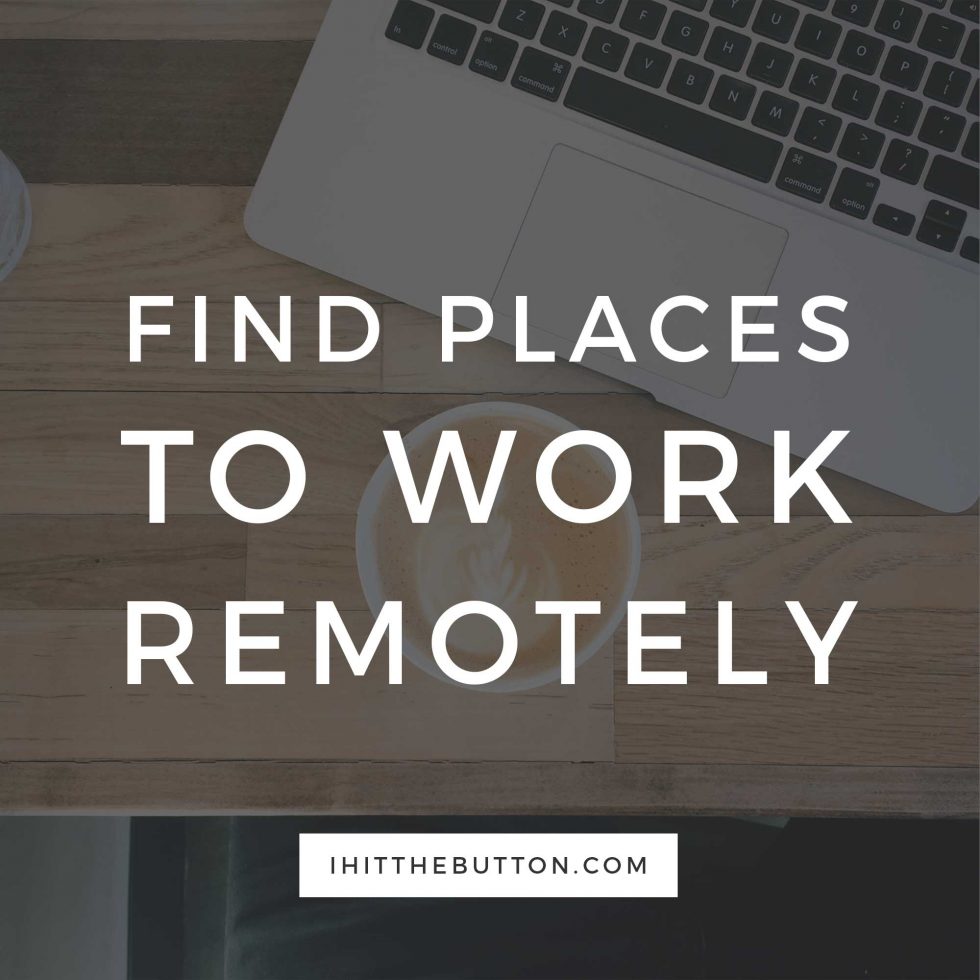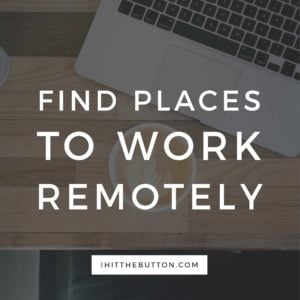 Since I work remotely it's always important for me to have a place with great wifi to work from.
It may sound like a dream to work from home but since the pandemic people have learned it's easy to get distracted by a TV. Just being around people in public can get your creative juices flowing making it easier to focus on work.
Here are some of my tips to find a place to work remotely. From coffee shops to coworking spaces there are plenty of options anywhere you are.
---
How to find places to work remotely from:
Searching "WiFi" on Google Maps
I found it easiest just to use Google Maps to find great coffee shops to work from. My laptop is normally charged so all I need is delicious coffee and wifi.
Using Google Maps it's just as simple as searching "Coffee Wifi". This will bring up all of the coffee shops with wifi (no brainer!).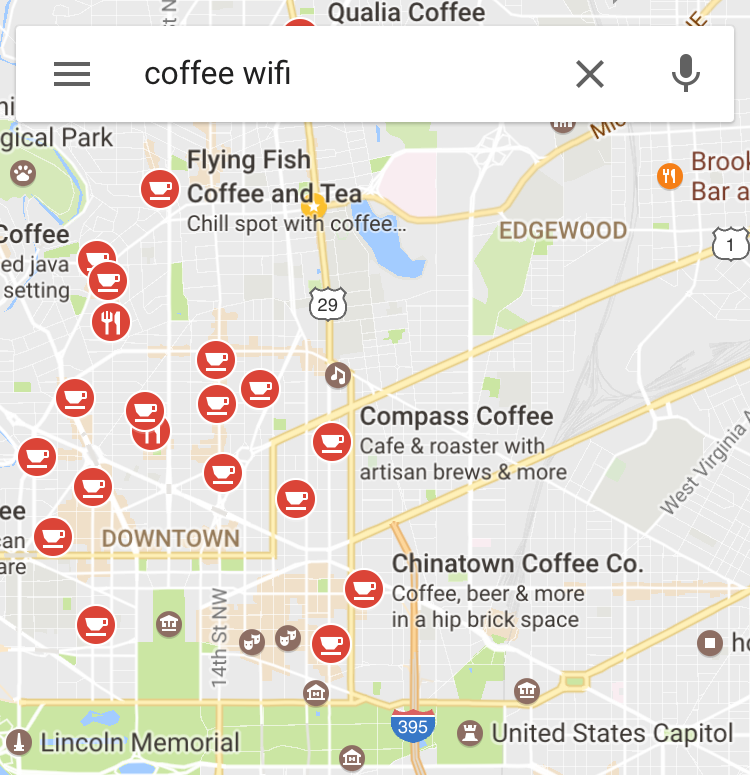 Additionally if you're already settled in and don't feel like asking for the wifi password you can try using Foursquare or Googling.
---
If you're looking for more details in a remote workspace WorkFrom.co shows details such as wifi speeds and how many outlets a cafe/bar has. Some spots even include pro tips such as happy hour information or where to park.
With over 1250 cities mapped by 250k+ users you will most likely be able to find a reliable coffee shop/bar/cafe near you anywhere in the world. In addition to public places WorkFrom.co also displays private coworking spaces.
---
Using Coworking Spaces
Coworking spaces are great for dedicated remote workers looking for meeting spaces and desks. Most require a membership but many offer day passes and meeting room time. Plus if you work with clients it's a great way to have a professional location for meetings.
WeWork is by far the market leader when it comes to coworking spaces. From dedicated desks to mailing addresses they can provide you with services many freelancers and small businesses need. With WeWork offices in Atlanta, Austin, Boston, Chicago, Denver, LA, Miami, NYC, Philadelphia, Portland, San Francisco, DC and many other cities in the US and international WeWork is one of the best solutions for constant travelers.
There are also many perks of coworking spaces including things such as free beer, unlimited coffee and workshops.

There are also a variety of other companies that provide coworking spaces. Cove, Regus, and Workbar are all alternatives to WeWork. I personally used Cove in Washington DC and loved it, plus it was a lot more affordable than WeWork.
---
McDonald's, Starbucks and More
If you're on the road remember you can always stop at huge chains like McDonald's or Starbucks. I often find myself in the parking lots of coffee shops to send a quick email or make a quick edit on a blog post (learn how to start your blog). When my laptop needs a charge I also plug into an Anker PowerHouse which is perfect for fulling charging any laptop while on the road.
Additionally places like museums, parks, colleges and hotels offer free wifi if you're truly in a bind for internet access.
If you love to people watch in unique spaces a museum is a super fun place to work.
Parks make the perfect work space if it's a nice day plus you can get some fresh air.
If you're staying in a hotel the hotel lobby can provide the perfect place to work.
The library is a great quiet place to work if you don't need to make phone calls.
Most malls have free wifi and plenty of places to sit inside.
---
Wireless Wifi Hotspots
I love having the option of being on the internet at anytime. Many smartphones like the iPhone and Pixel offer built-in tethering. If your cell provider doesn't offer tethering I recommend using a hotspot like Karma Go for pay-as-you-go internet access. These things can truly be a life saver if you immediate internet access.
The best thing about pay-as-you-go is that you don't have a monthly bill so you can get the most out of it when you need it.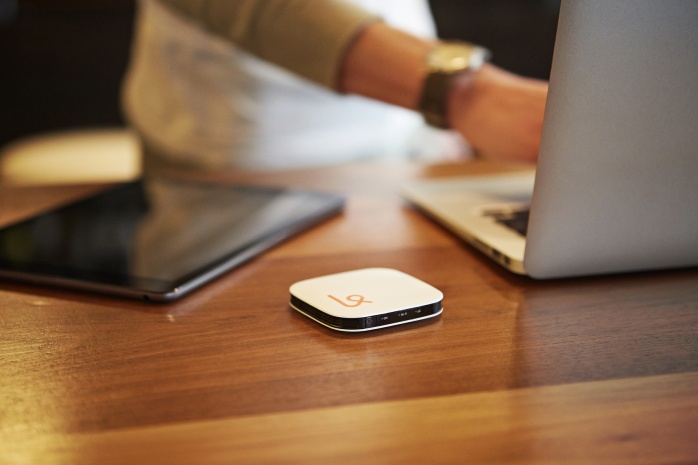 Best of all you can power the Karma Go with a USB battery pack (my favorite are Anker Batteries). I always try to have a battery and my Karma Go on me at all times.
If your cell phone provider allows tethering I recommend just using that since you'll most likely get faster speeds and the convenience of just using your smartphone. Be sure to read how to tether on an iPhone or iPad and tethering on Android.
---
How to Find a Remote Job
There are plenty of companies that exist entirely remote.
You might even have remote job skills even if you don't think you do. From writing, editing, customer service, QA, and marketing, these are all desirable skills by companies hiring remotely.
If you're skeptical about working remotely (or even hiring remotely) I highly recommend reading Remote: Office Not Required.
Even starting a small side business can bring in a bit of remote income. Things like a blog, Etsy shop, or graphic design are great ways to bring in side income.
Sites to find full-time remote jobs
Remotely (iOS)
and of course Linkedin, Craigslist and Indeed.
Sites to find remote gigs
---
Hopefully this post gave you some insight into remote work. If you have any questions I didn't answer let me know in the comments below.