New York City has to be one of the most photographer friendly cities in the world. With loads of unique buildings, its epic skyline, and stunning bridges NYC is a must visit for photographers. I (@someguy) headed to NYC to capture some of the most iconic photo spots in the city.
If you haven't taken a trip to this incredible city be sure to stop at all of these epic sights, it is full of photo ops!
Here is my list of the best places to take pictures in NYC:
---
1. Top of the Rock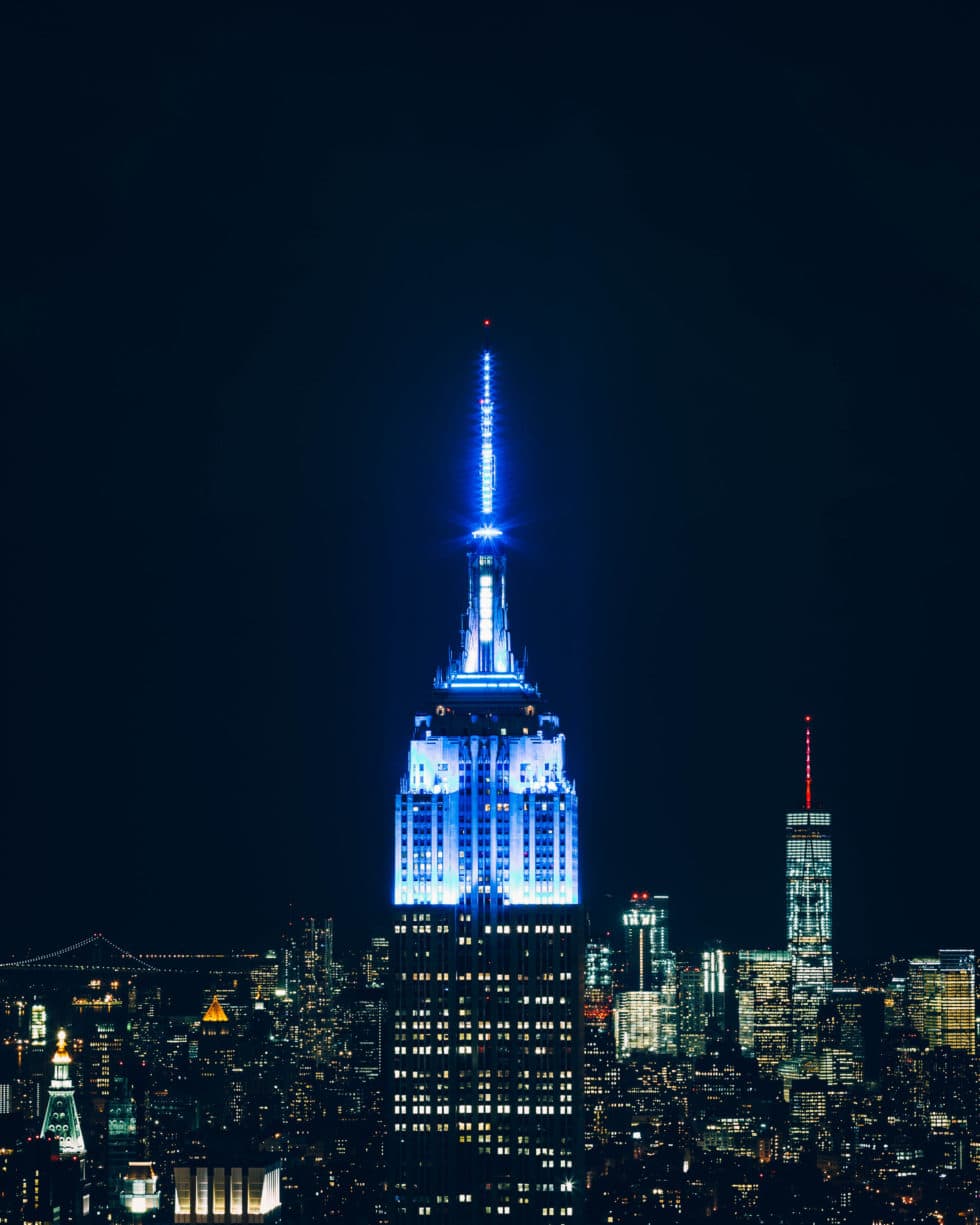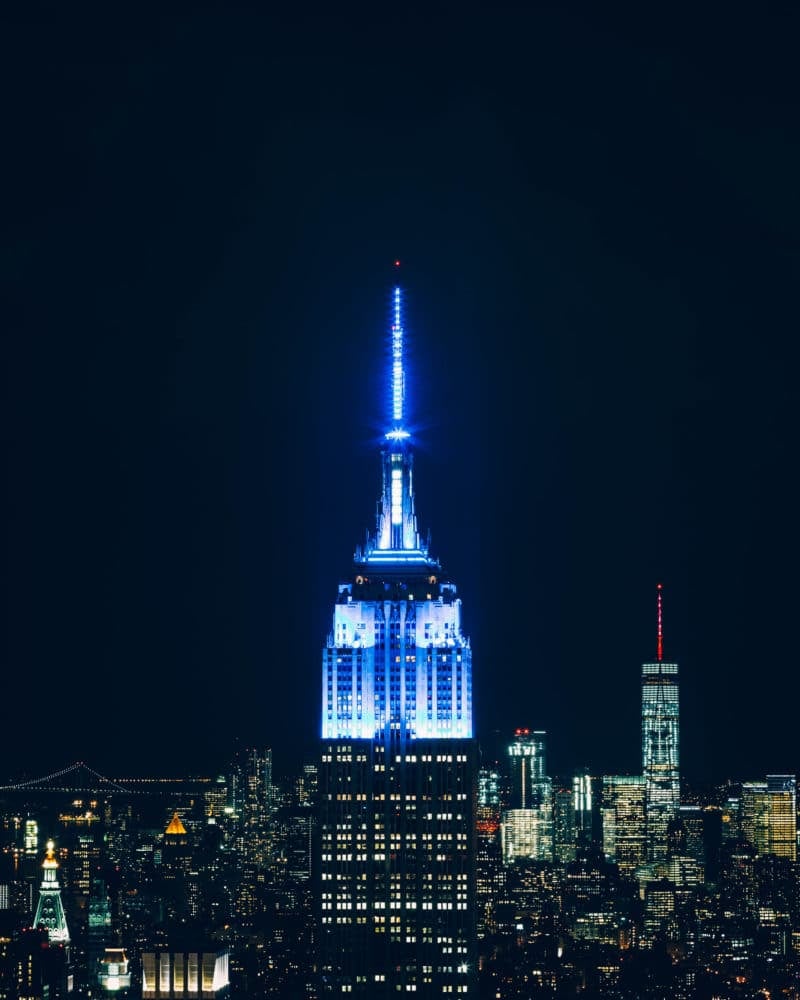 Top of the Rock has to be one of the best skyline views of New York. The only downside is that tickets are $34 and often require a wait. We rushed to get there before sunset but sadly the first available tickets were 2 hours later, so I recommend buying tickets online.
In addition to the view of the Empire State Building and One World Trade Center you can get a great view of Central Park from the north side of the building.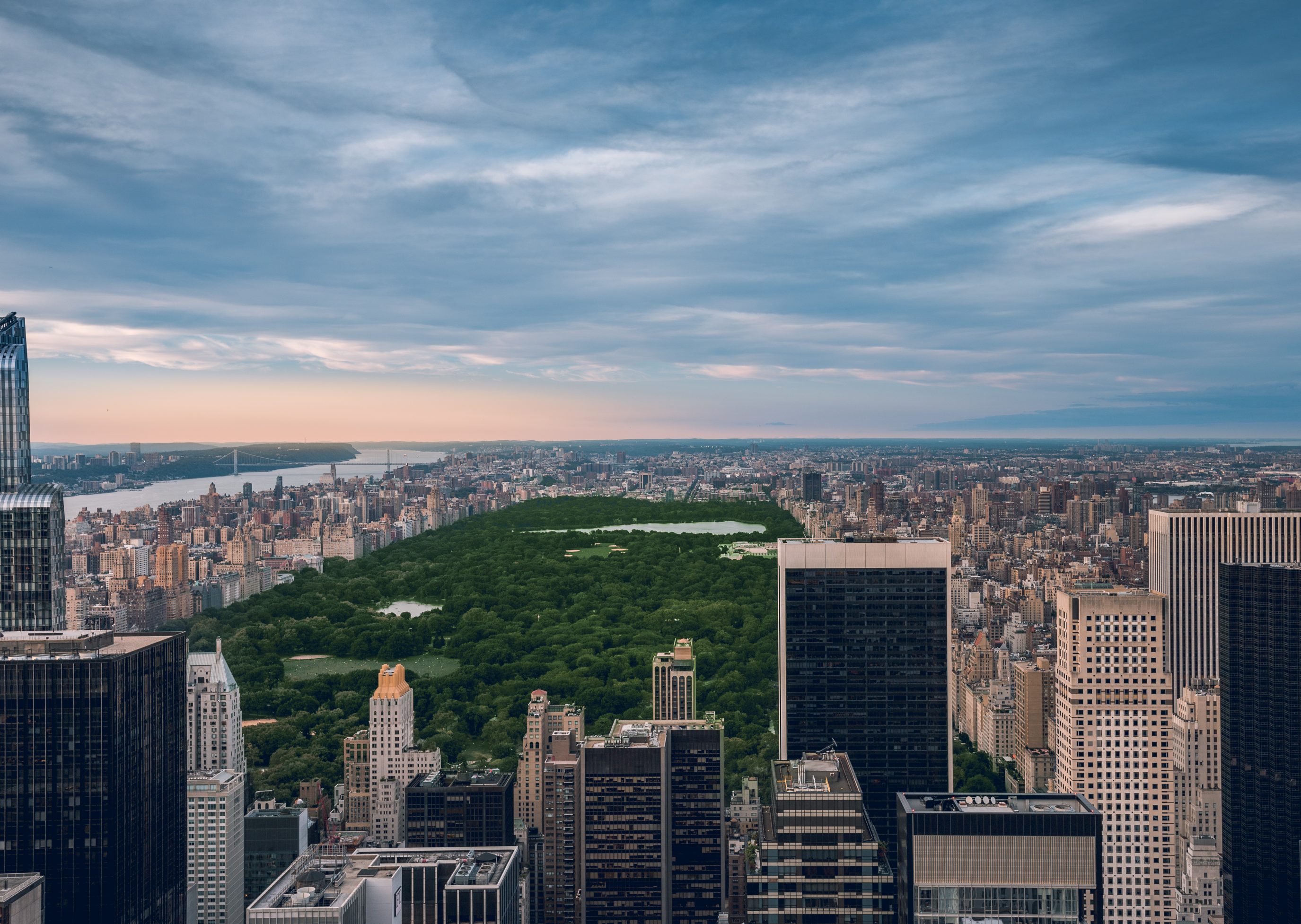 Top of the Rock on Google Maps
---
2. 9th Street Path Station Tunnel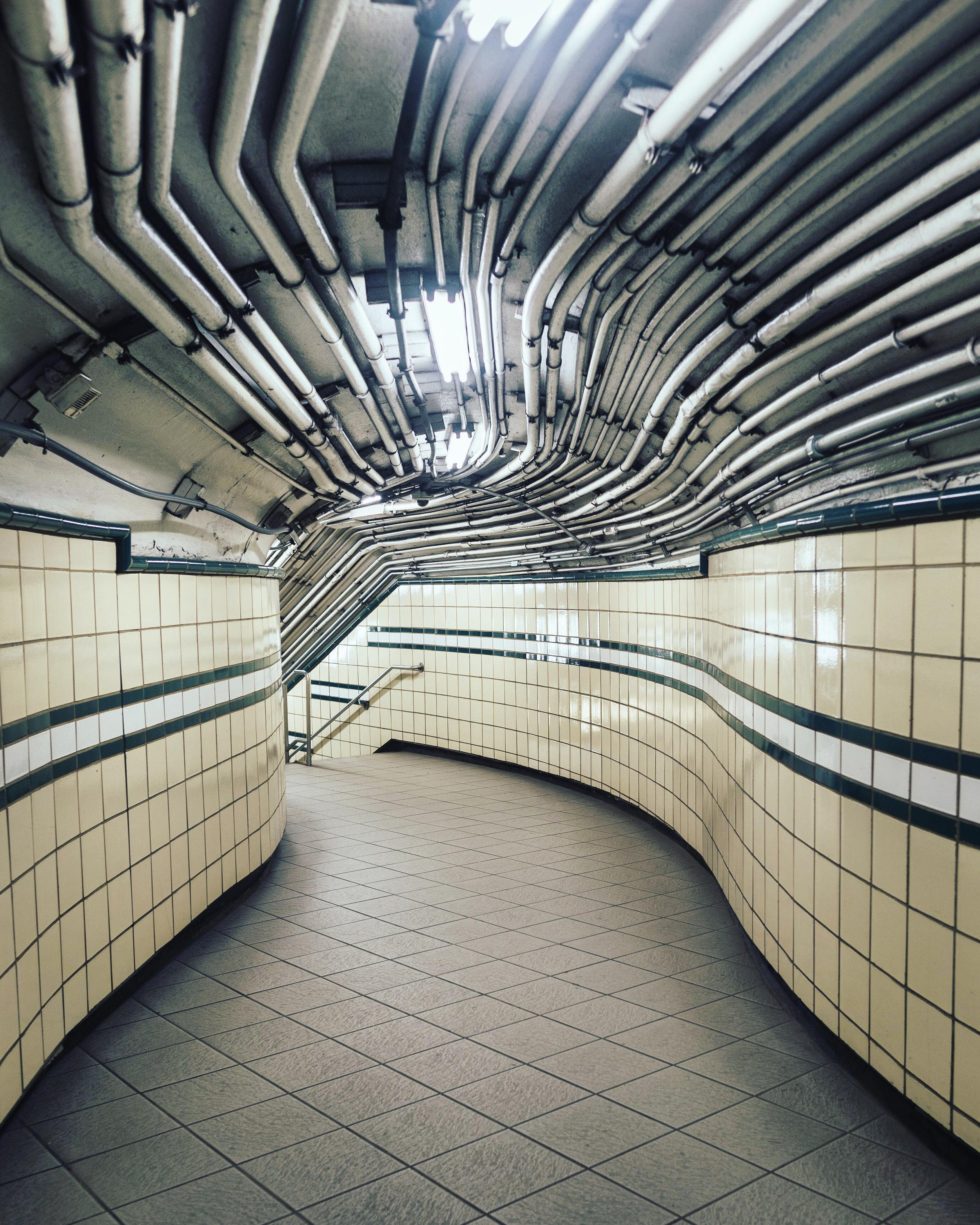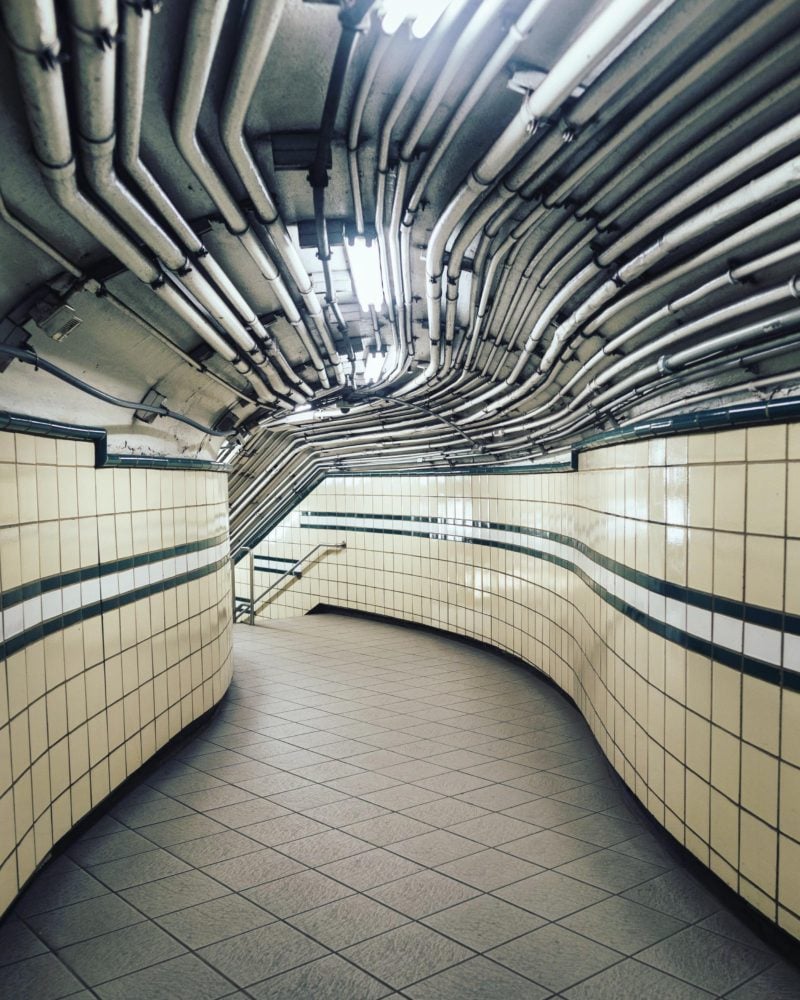 With its dirty but clean looks and its unique ceiling pipework the 9th street Path tunnel speaks for itself. If you head down to the platform you'll see a great view of the stairs and pipes as well. Street photographers will love taking portraits here as well.
9th st Path on Google Maps
---
3. Little Island at Pier 55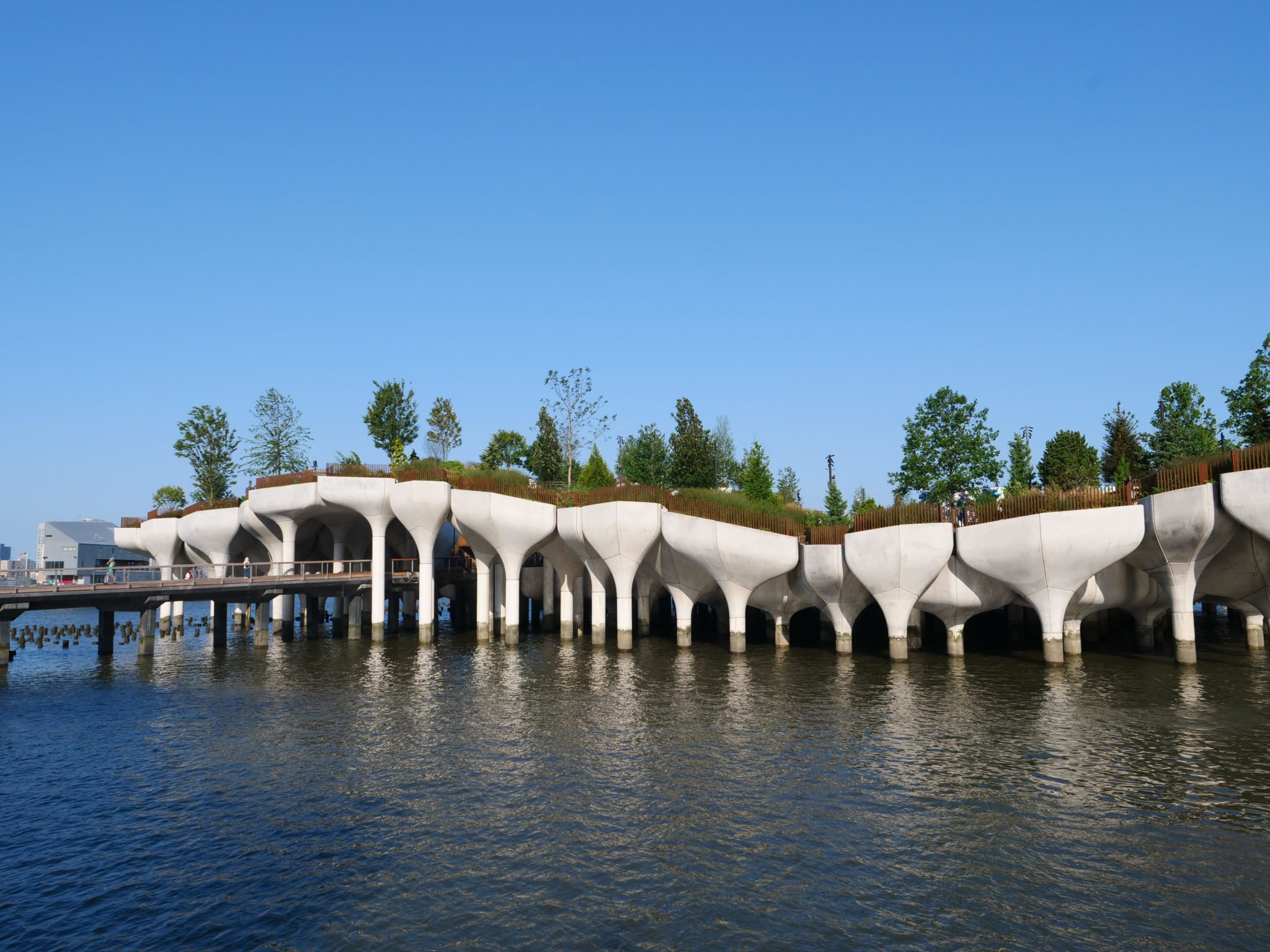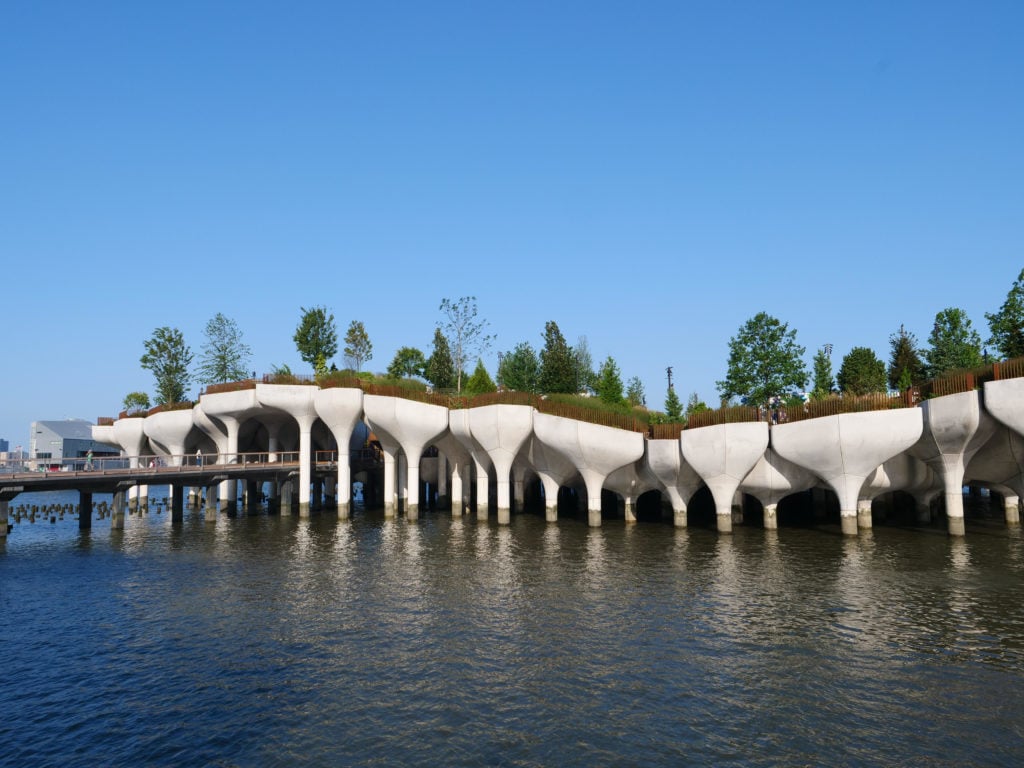 One of the newer places in NYC to take photos is Little Island. The island is located near Hudson River Park and features views of the city and incredible architecture.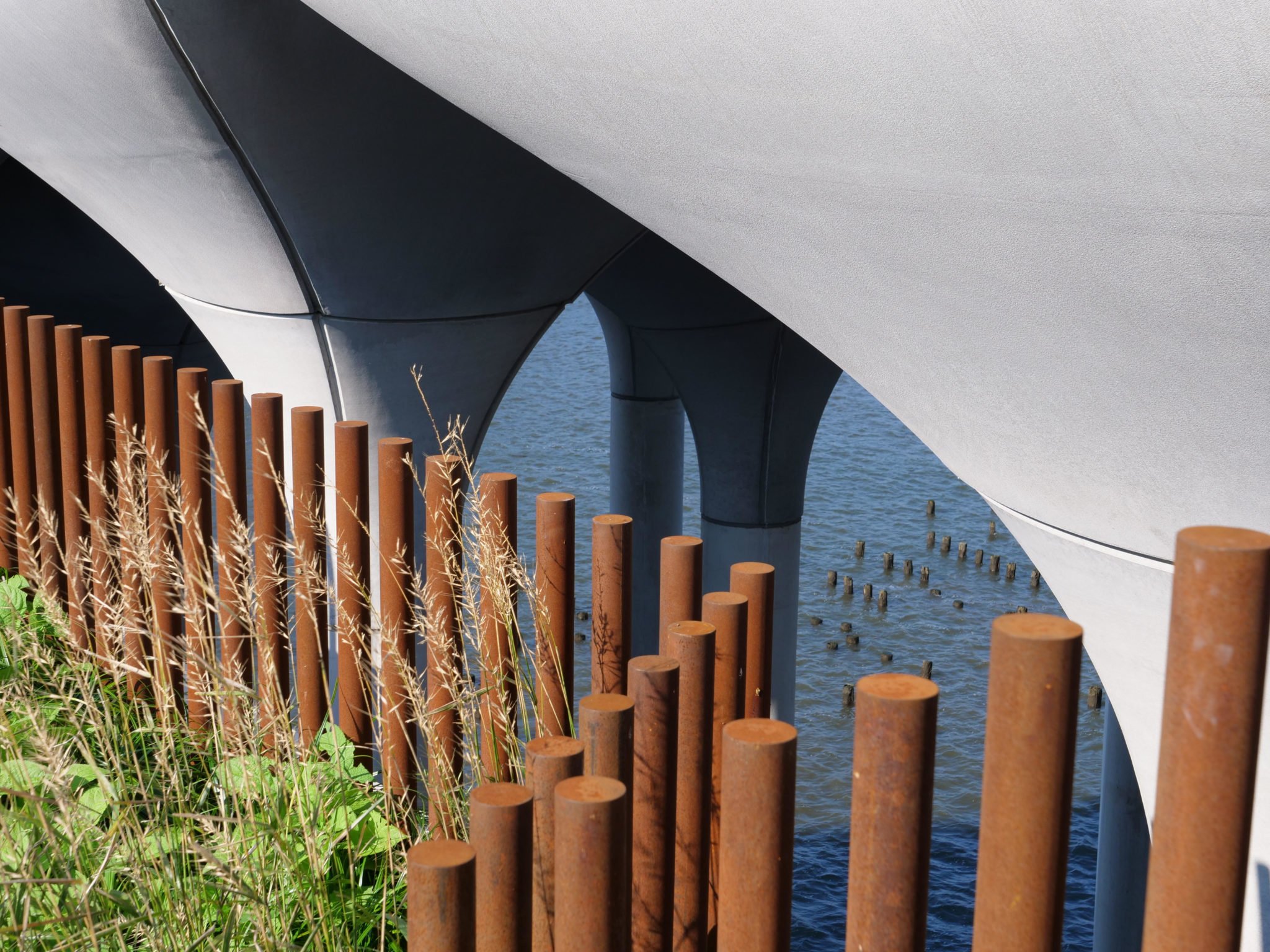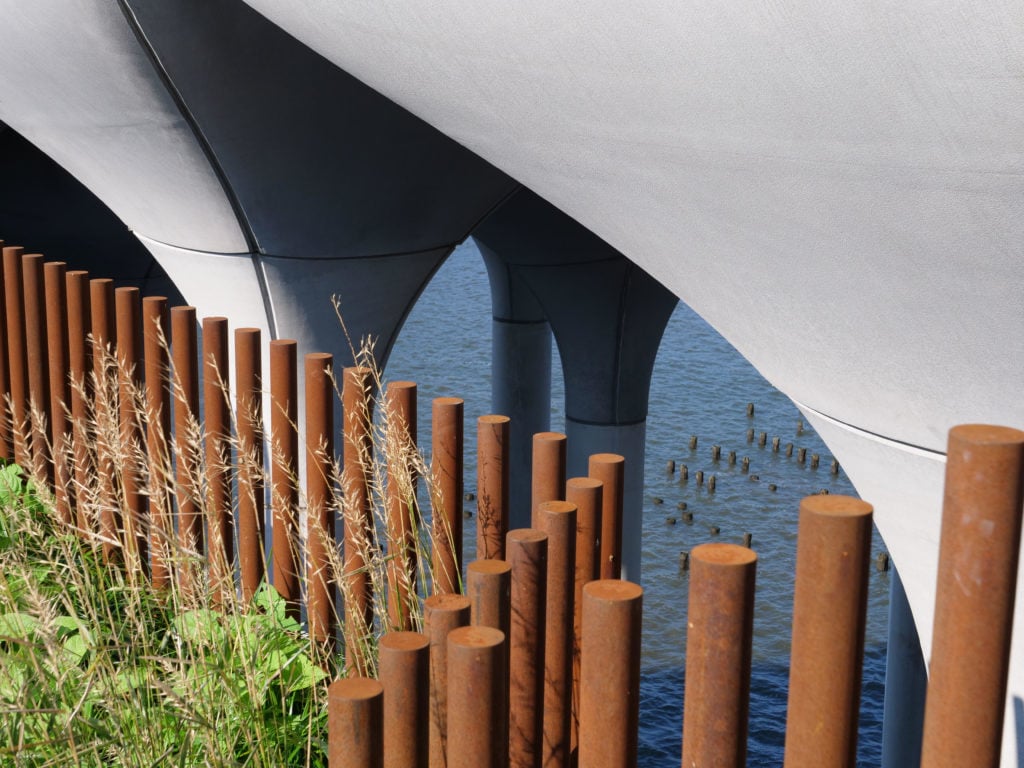 Little Island Google Maps
---
4. World Trade Center Path Station (The Oculus)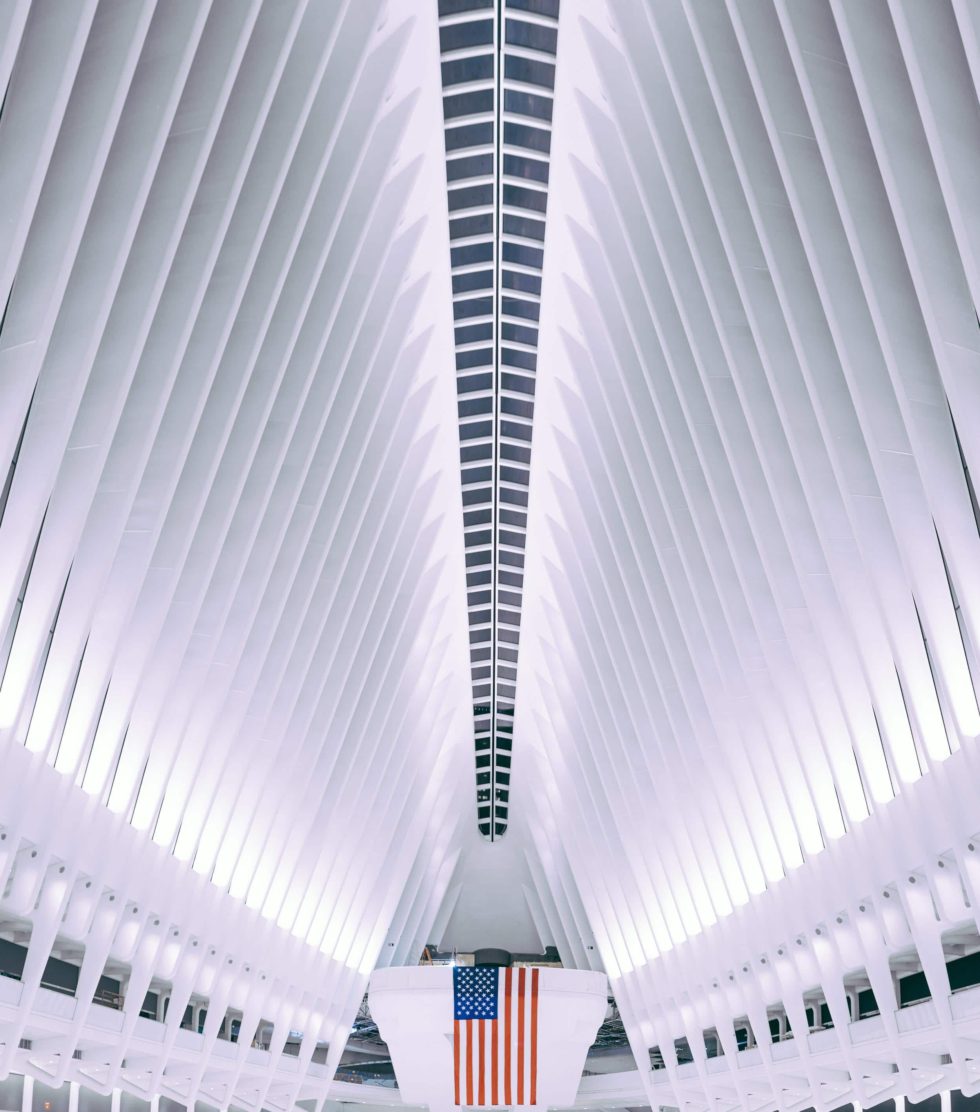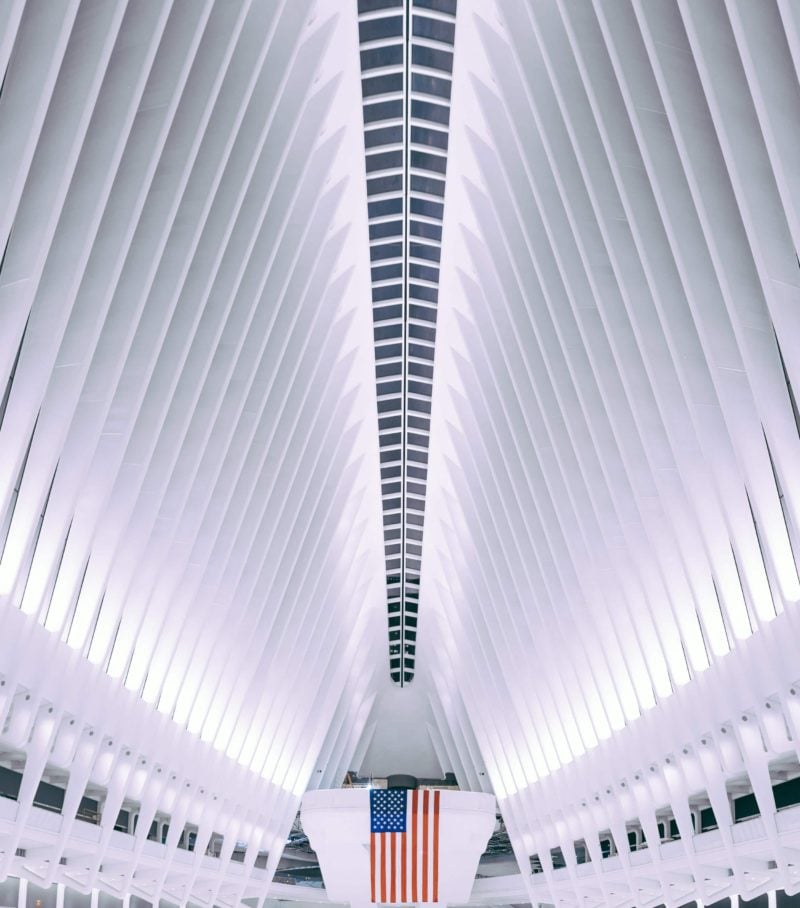 One of the newest additions to NYC the Calatrava-designed Path station at the World Trade Center is pure beauty. Dubbed the Oculus, its unique design was chosen so that sun rays would hit the World Trade Center footprints every September for the autumnal equinox.
WTC Oculus on Google Maps
---
5. Fulton Center Skylight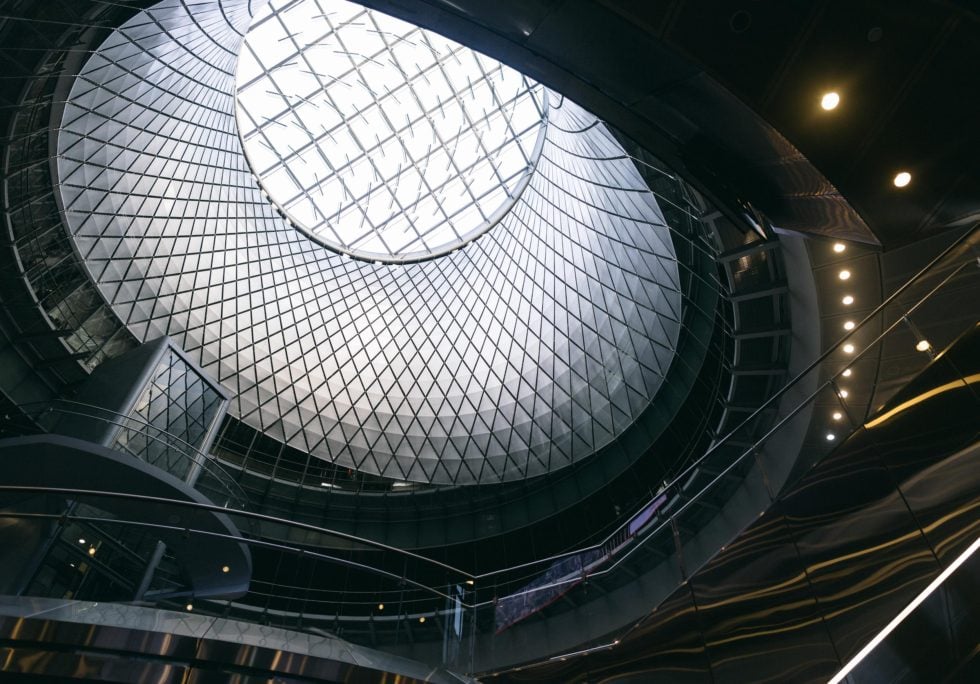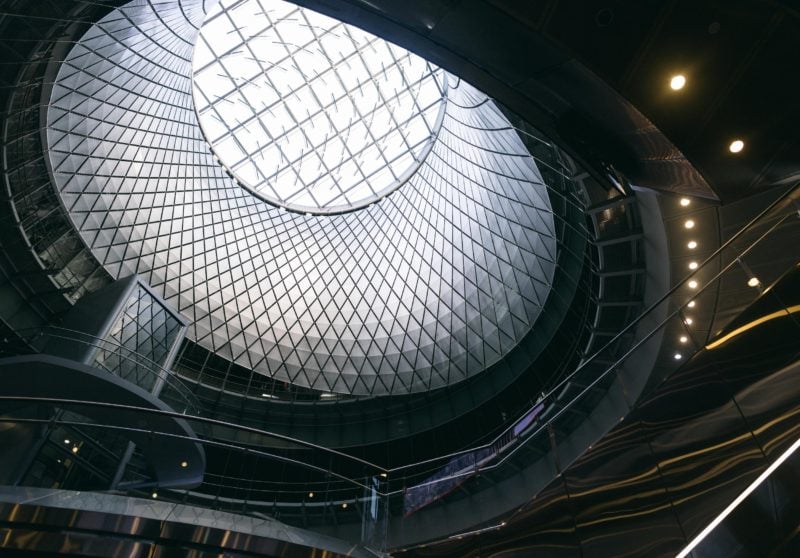 When Fulton Center opened up hundreds of photos of its unique skylight flooded my Instagram feed. If you want additional angles you'll have to pay to get into the subway system.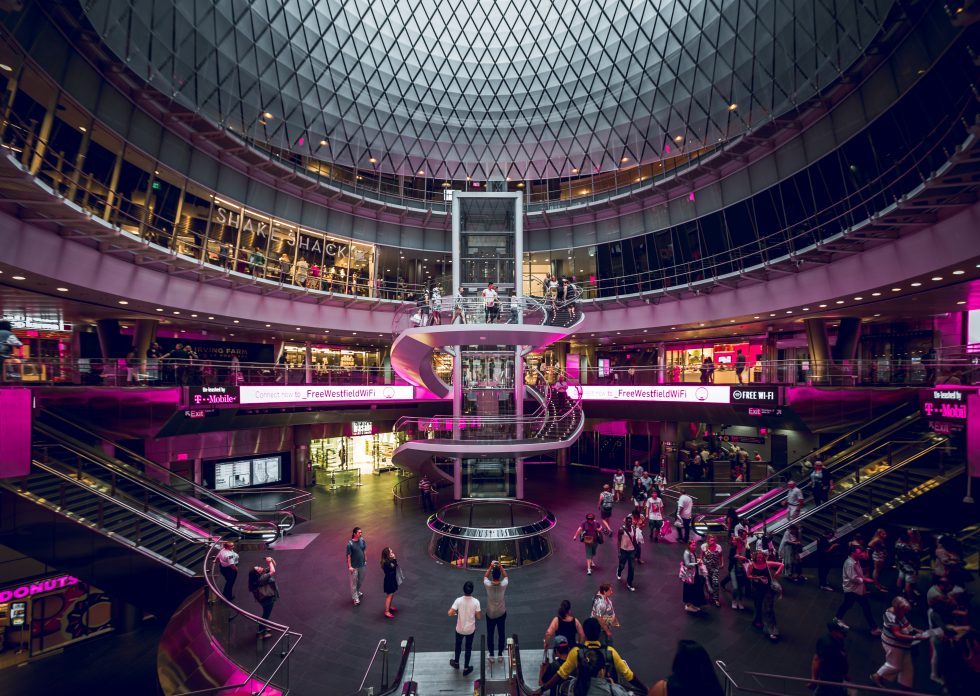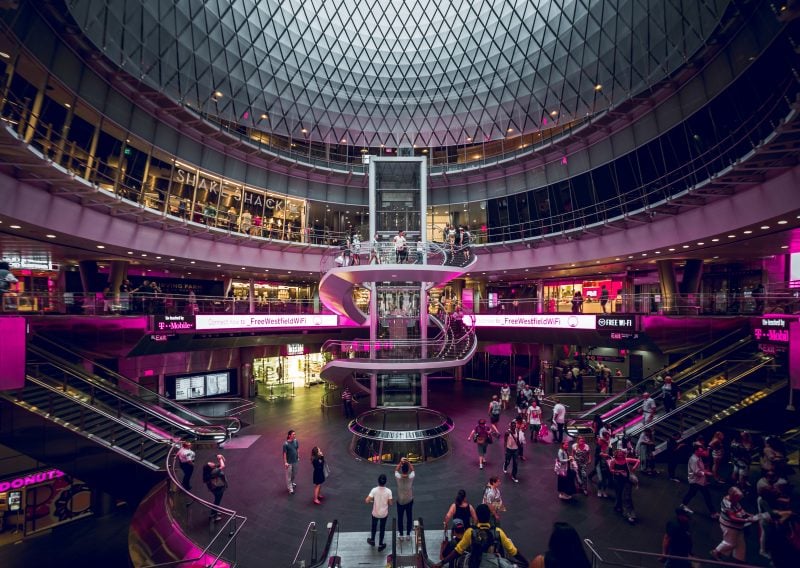 Fulton Center on Google Maps
---
6. The Vessel in Hudson Yards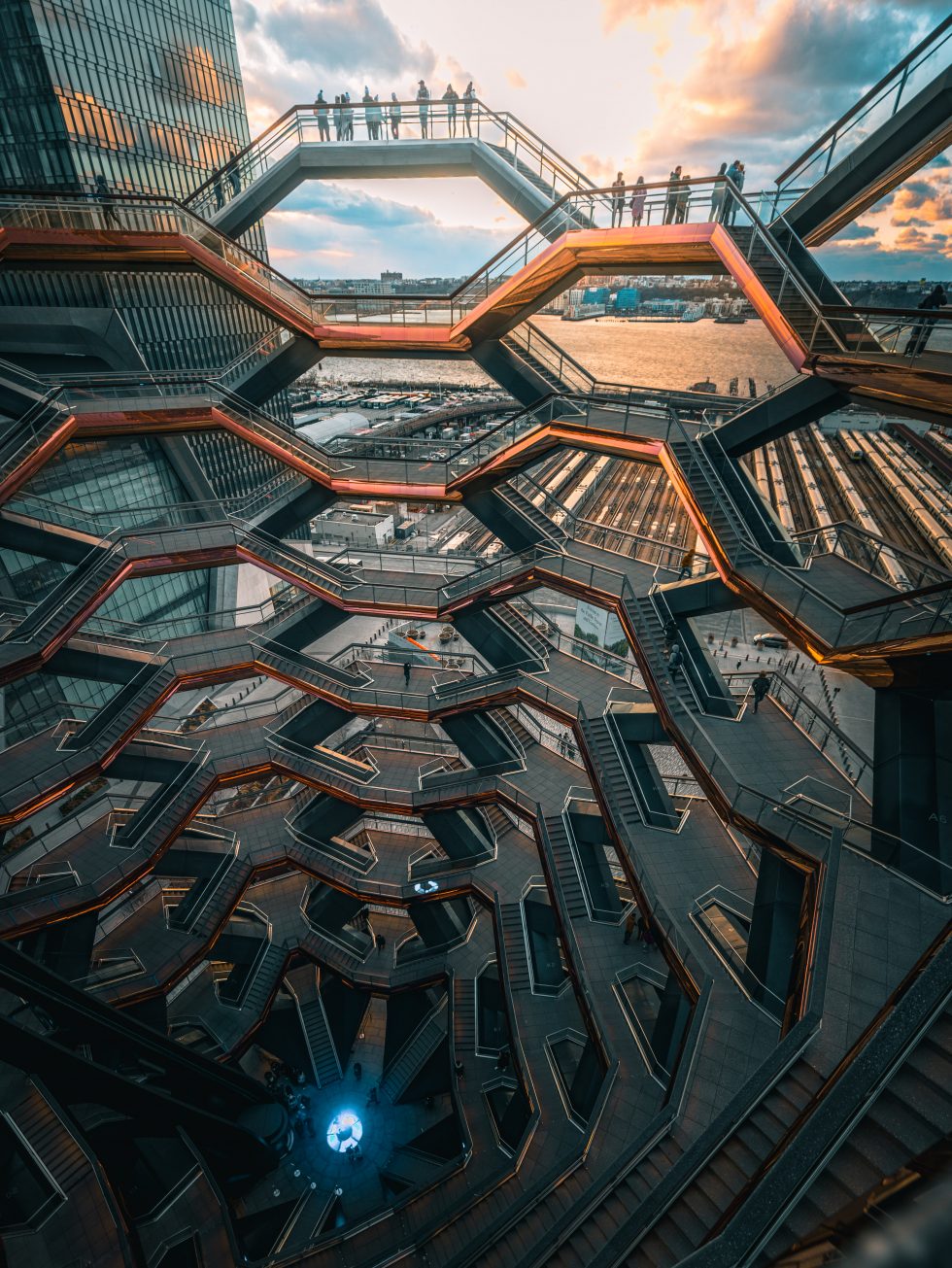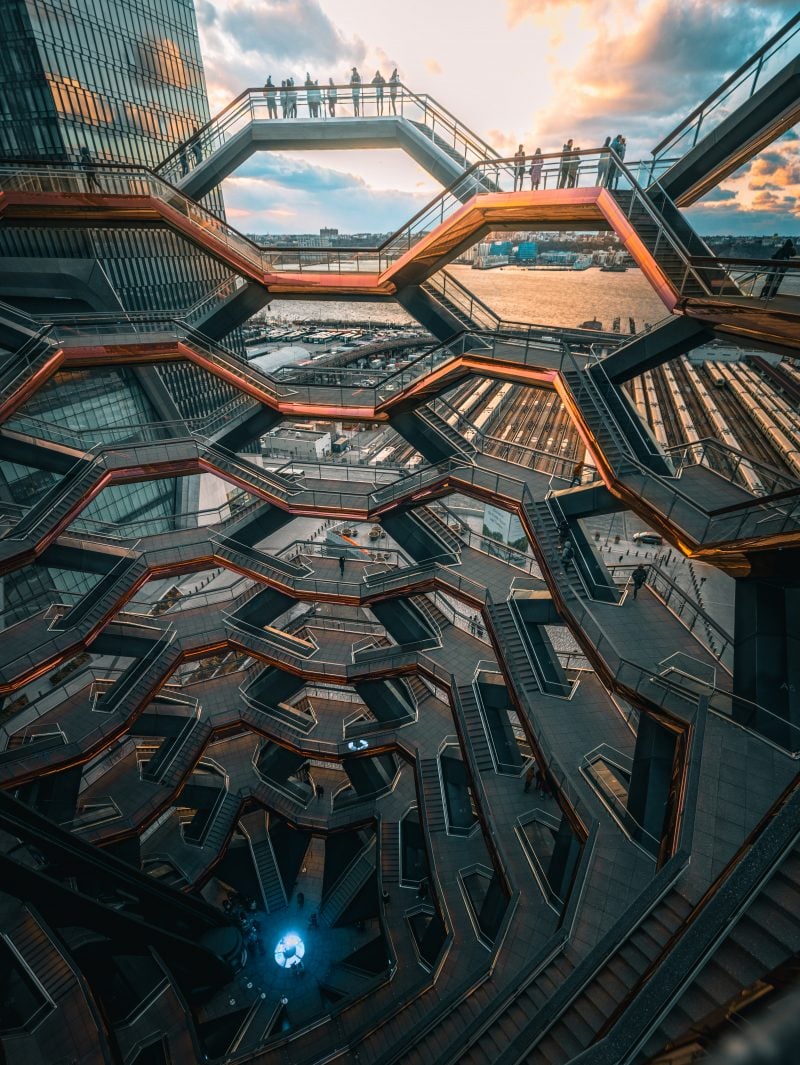 One of the newest additions to New York City is the Vessel in Hudson Yards. The incredibly unique structure is a series of stairs that loops around to an incredible height. Sadly to go up the Vessel it's temporarily closed but you check their website for the latest information.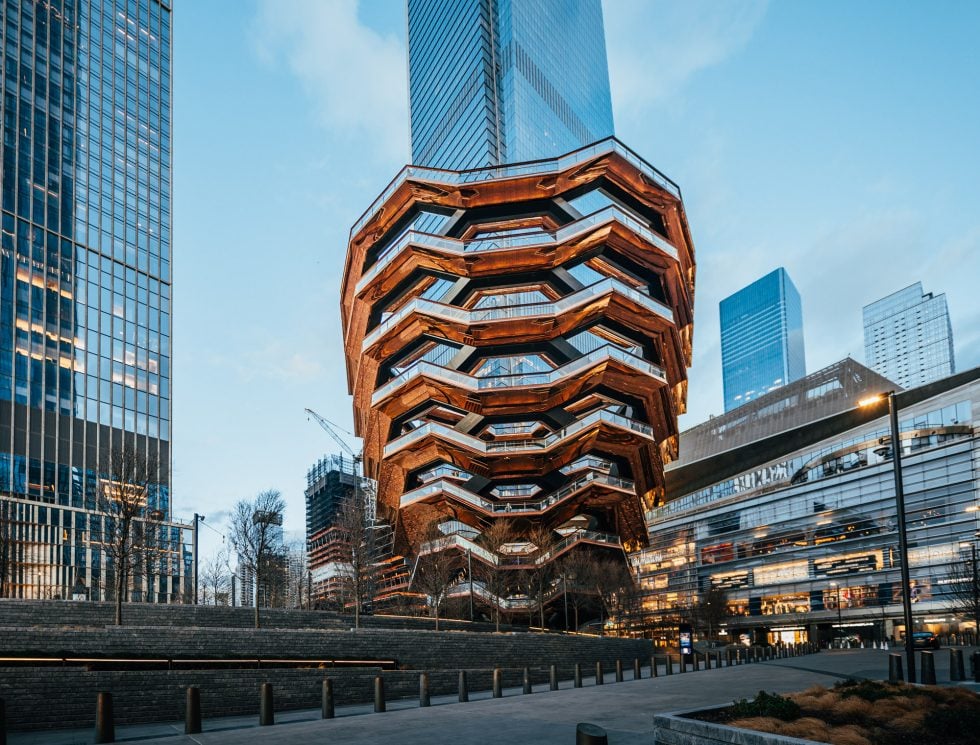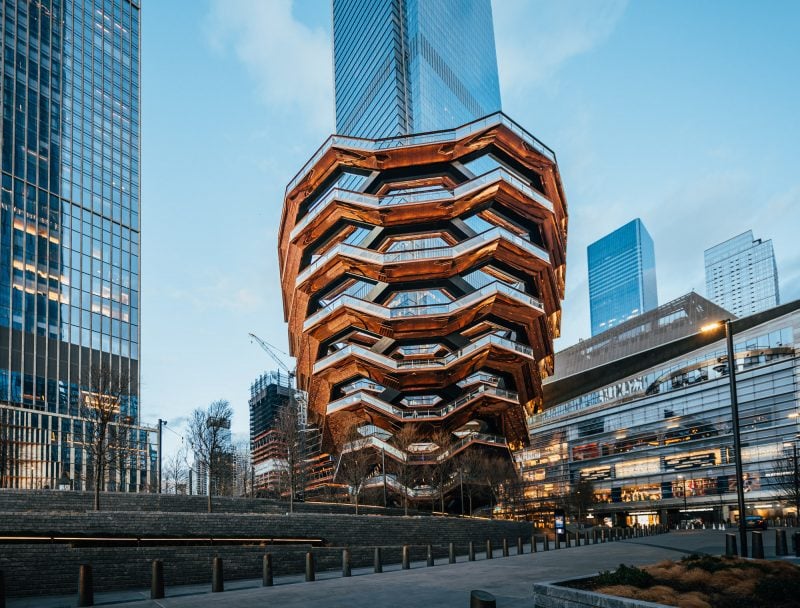 It only takes about 15 minutes to climb the stairs and get to the top of the Vessel. When photographing the Vessel I recommend brining a wide angle lens and playing around with as many angles as possible.
The Vessel on Google Maps
---
7. Grand Central Station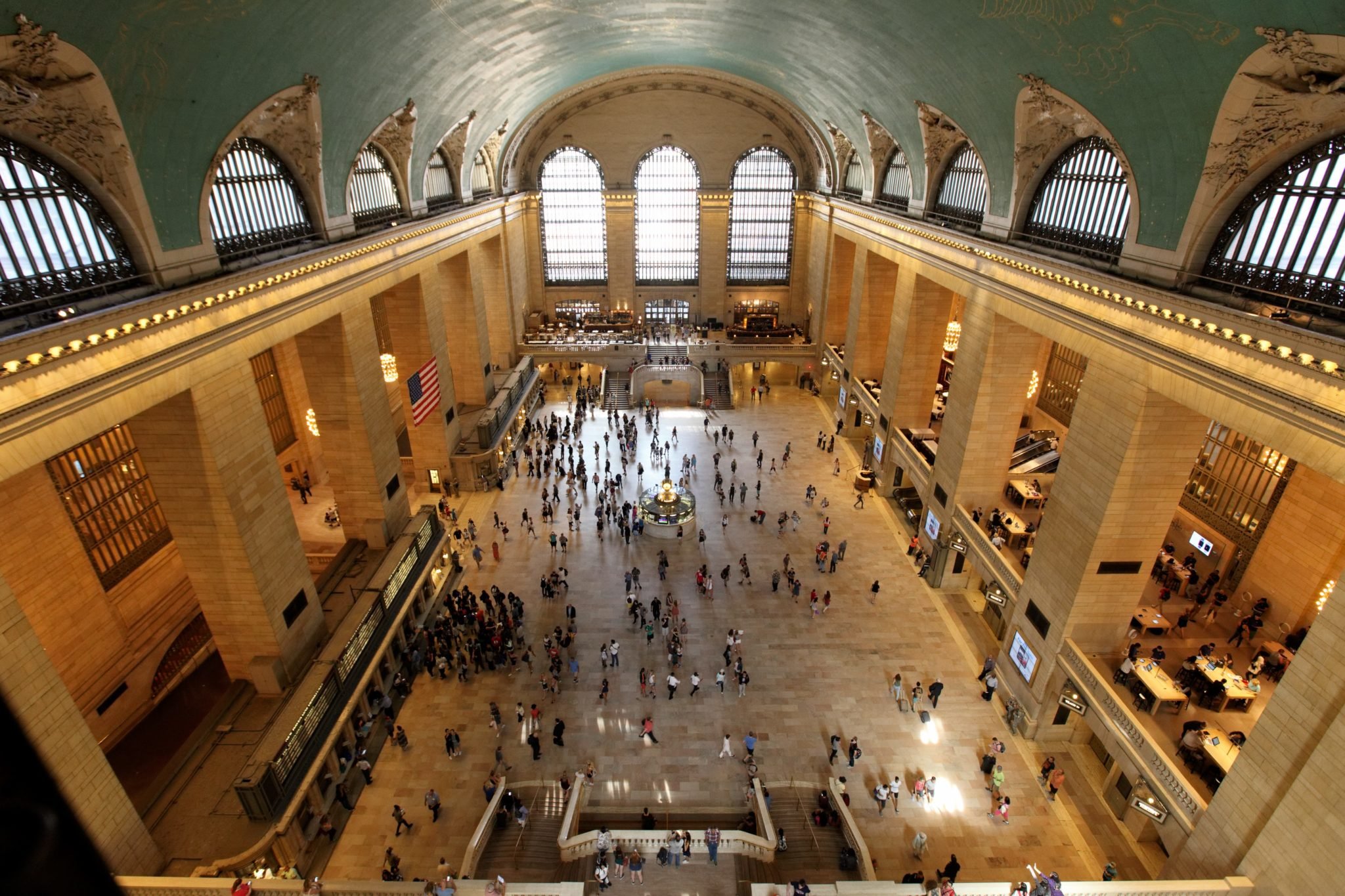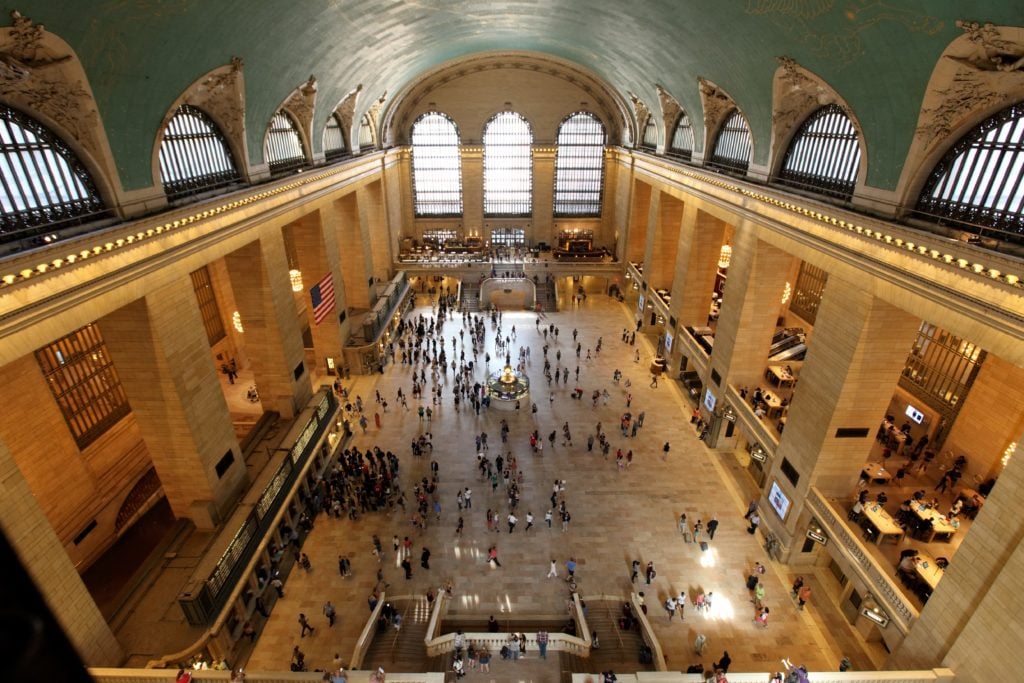 In the heart of the city is Grand Central Station which is one of the most iconic train stations in the world. With plenty of history the and stunning halls Grand Central is well worth stopping in for a quick photo of the main hall.
Grand Central Station on Google Maps
---
8. Brooklyn Bridge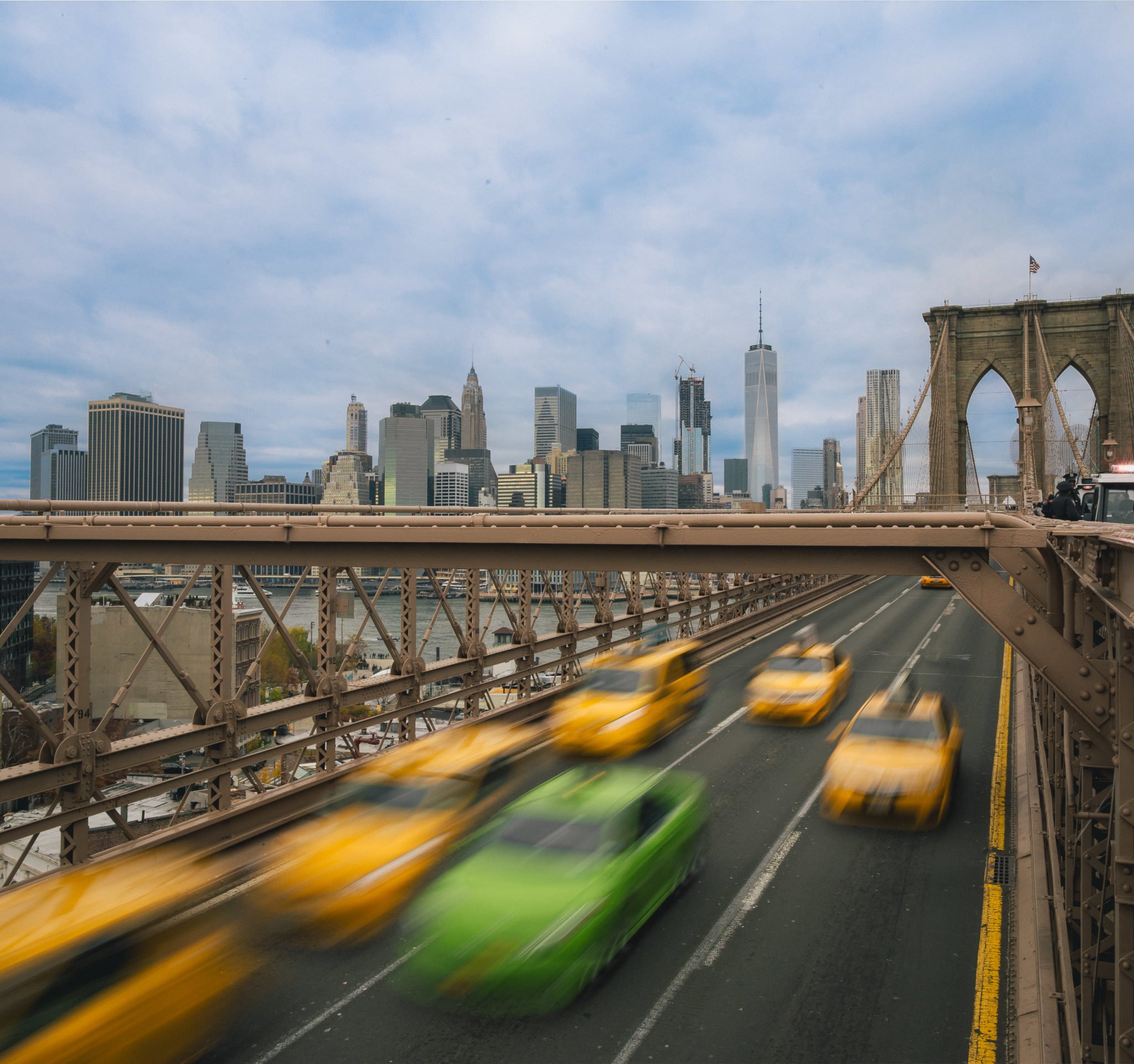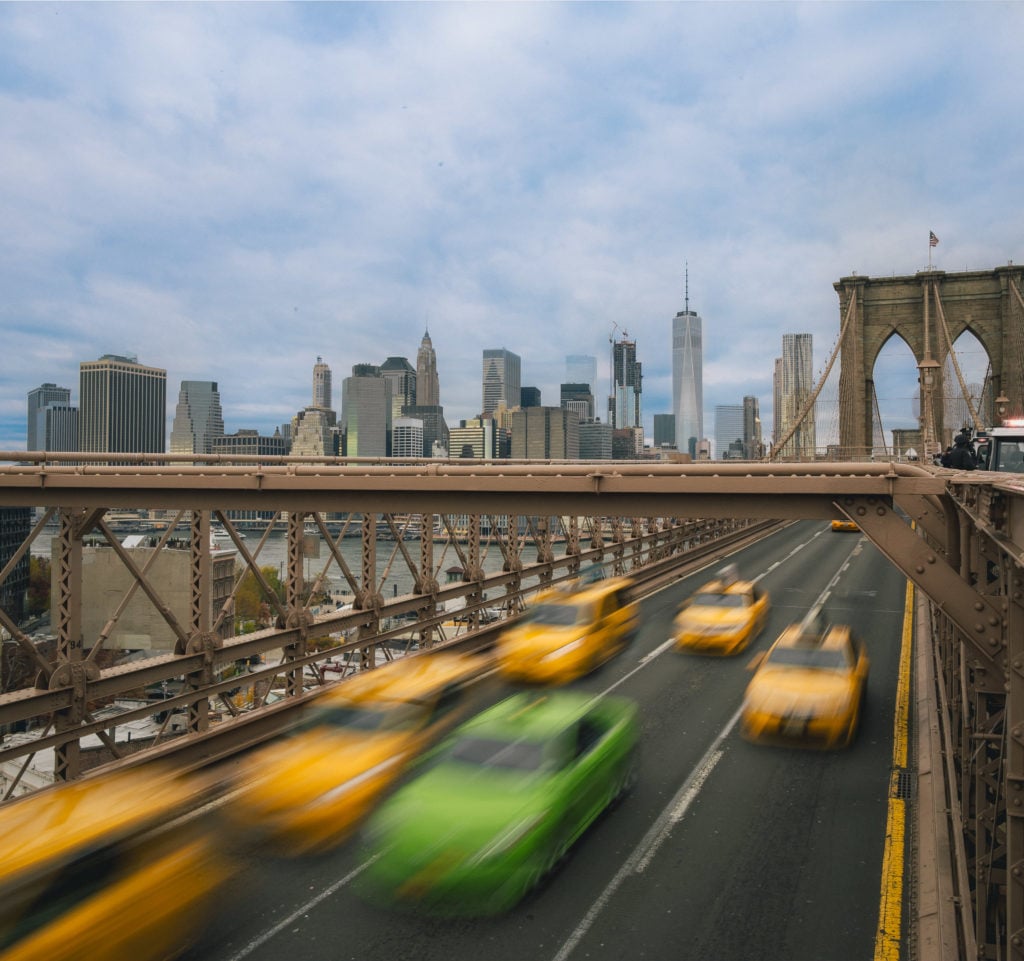 Built in 1883 the Brooklyn Bridge is just something you think of when you think New York City. With its unique stone and steel design the bridge spans over the East River to connect Manhattan and Brooklyn. Peering over the edge to see traffic passing by or just taking a selfie in the middle of the bridge's walking pass always came out great.
on Google Maps
---
9. Flatiron Building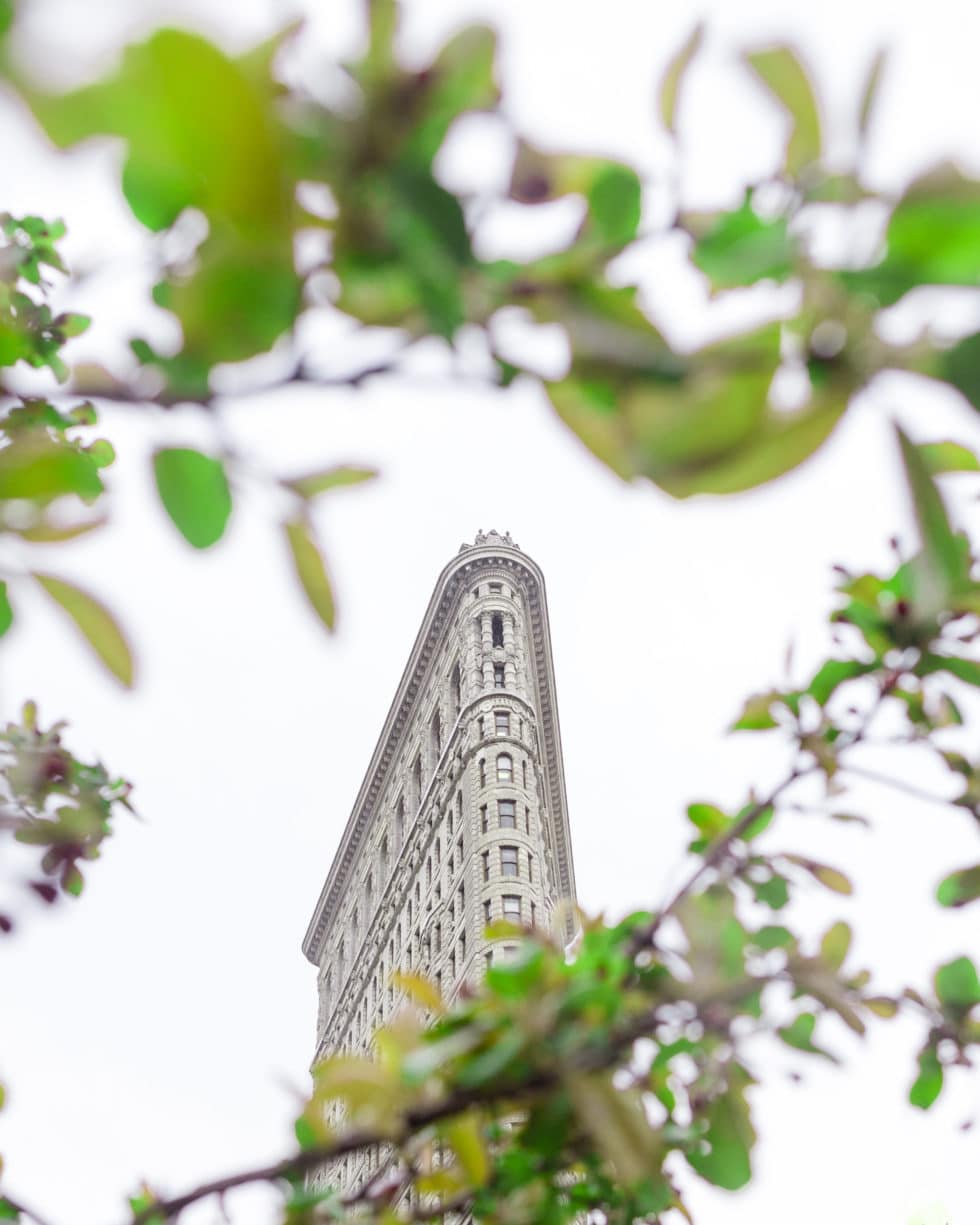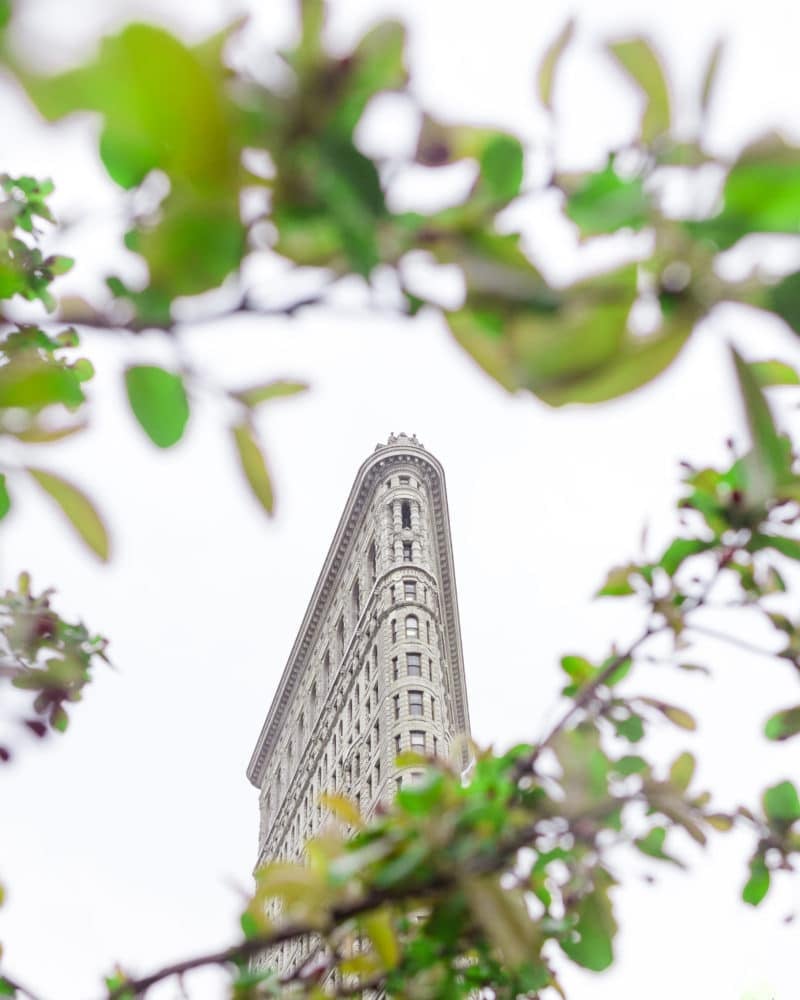 The Flatiron building is probably one of New York City's most iconic buildings due to its unique triangular shape. We visited on a rainy overcast day but there's plenty of cool shrubbery to frame your shots.
Flatiron Building on Google Maps
---
10. American Museum of Natural History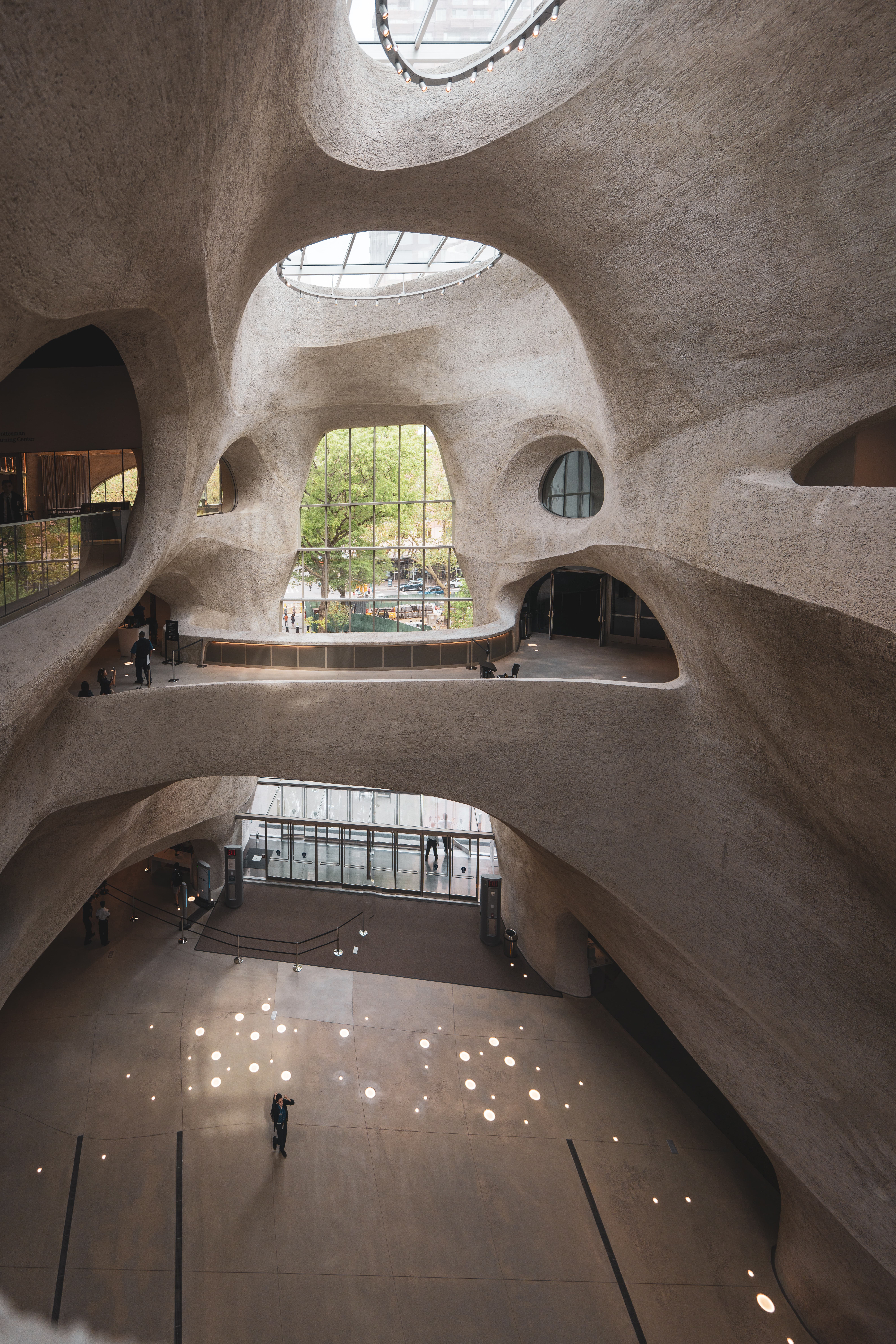 The Gilder Center at the American Museum of Natural History has an incredible 4 floor lobby with unique architecture. You'll want to bring a wide angle lens to capture the room's ceiling and stairwell.
American Museum of Natural History on Google Maps
---
11. Dumbo Manhattan Bridge View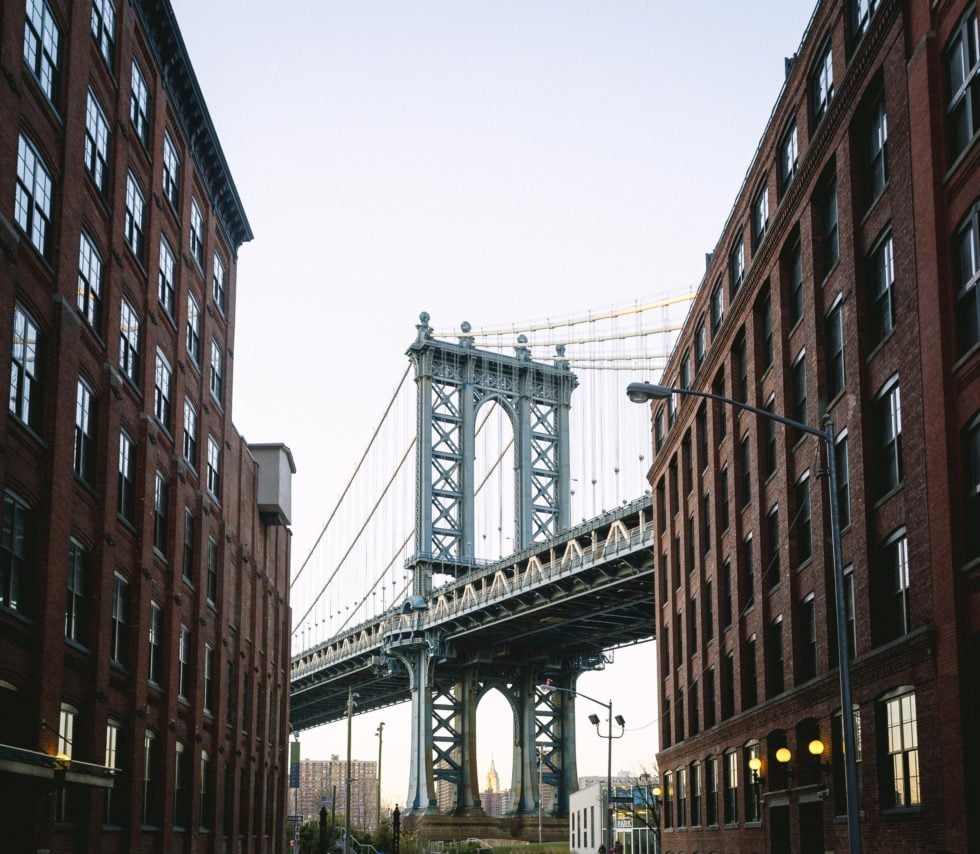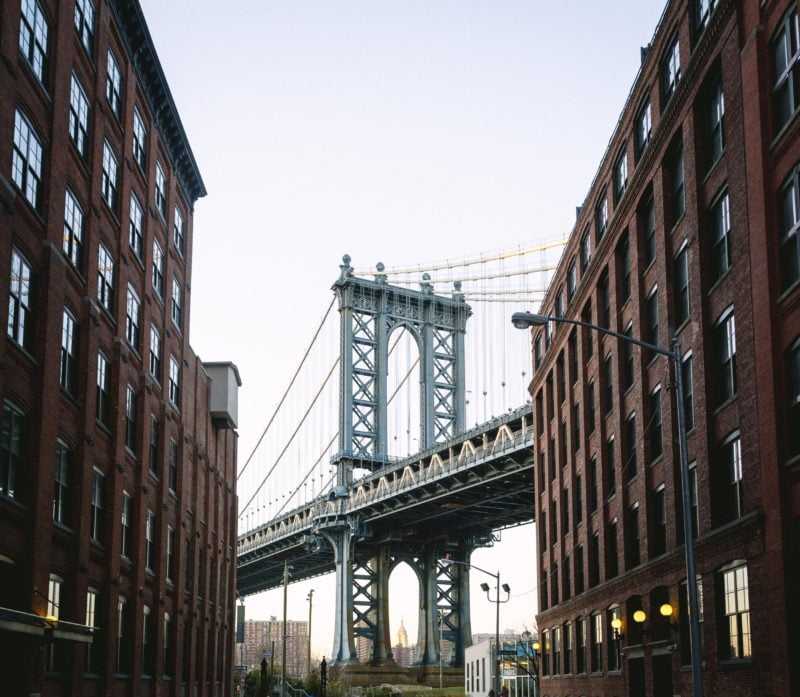 On Water/Washington street in Dumbo you'll get an epic view of the Manhattan Bridge along with the Empire State Building in the background. Just be sure to watch out for cars that occasionally drive down this street's unique cobblestone road.
You can also walk a block up to the coast and see the New York City skyline from Pebble Beach.
Dumbo View on Google Maps
---
12. Tudor City Bridge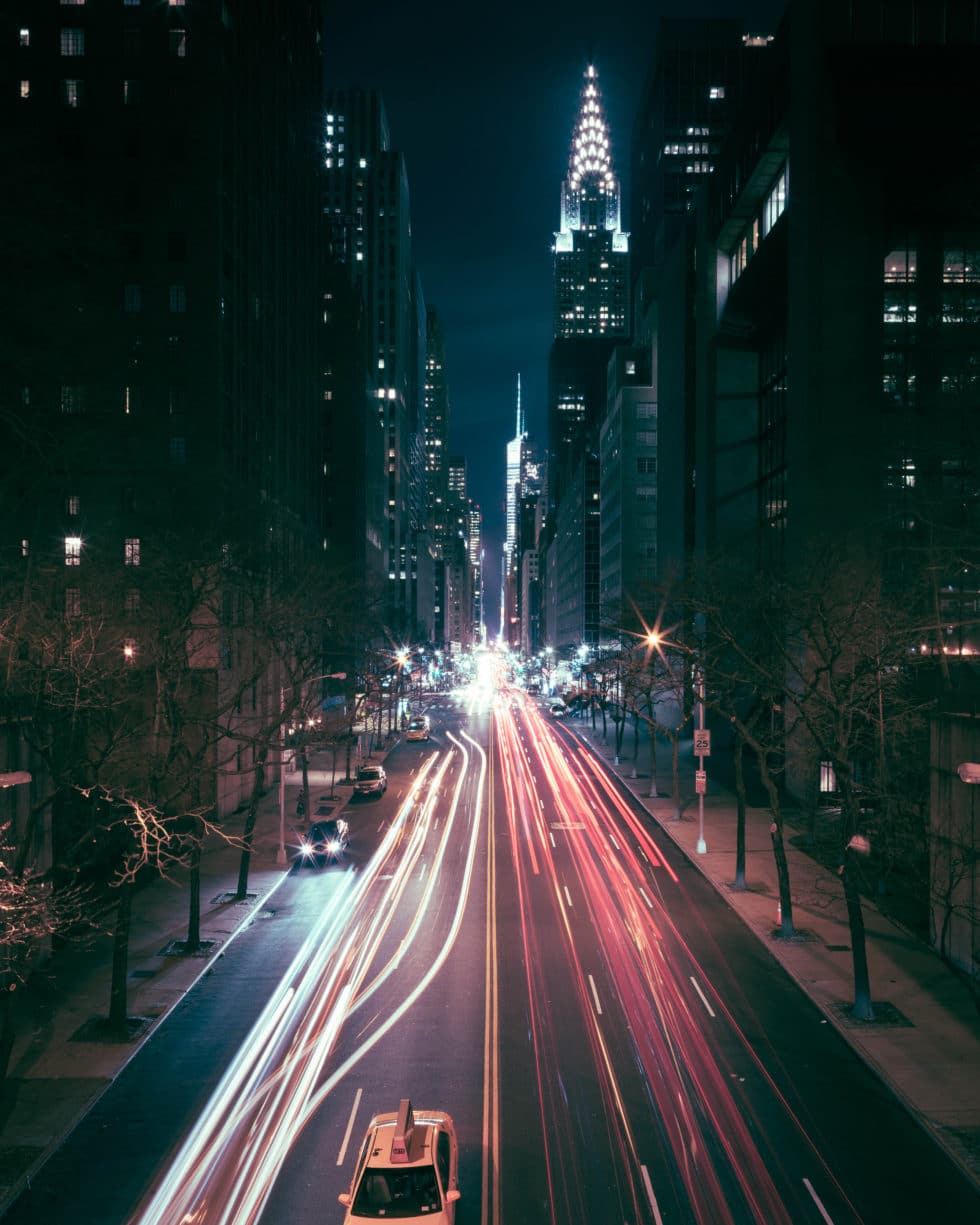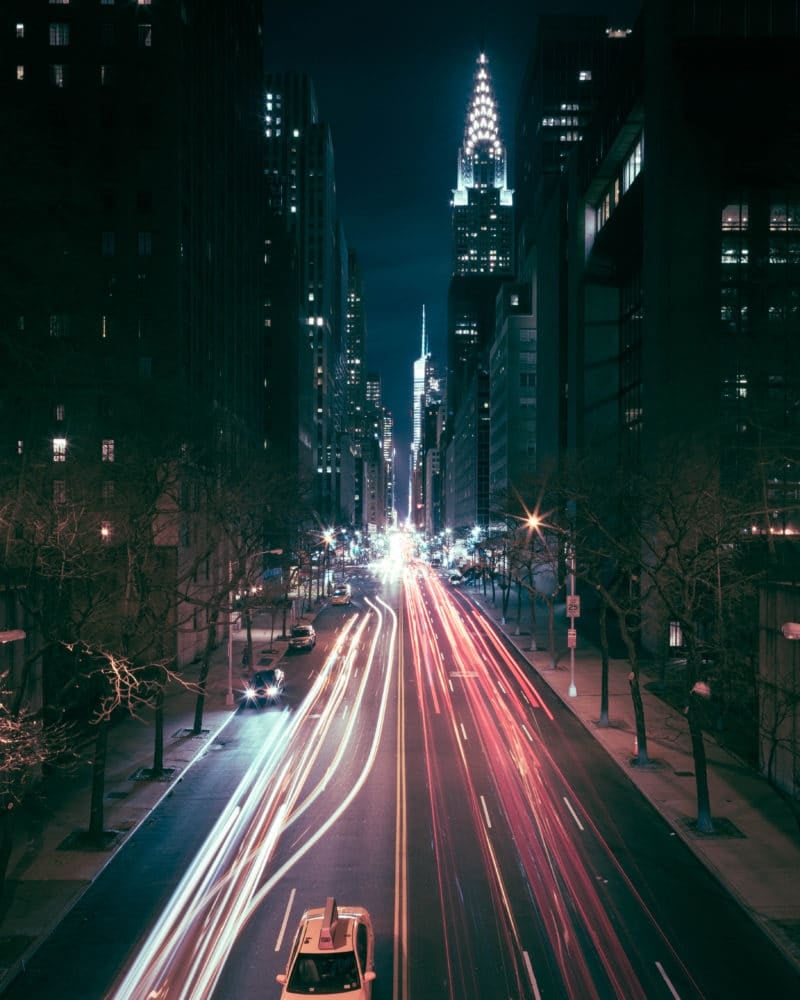 The bridge above 42nd street in Tudor city allows for some epic views of NYC traffic and a great view of the Chrysler building. It's even better in the summer when the trees have bloomed.
This is a great spot to shoot day or night, plus if you show up at night parking is usually easy.
Tudor City on Google Maps
---
13. Delmonico's Restaurant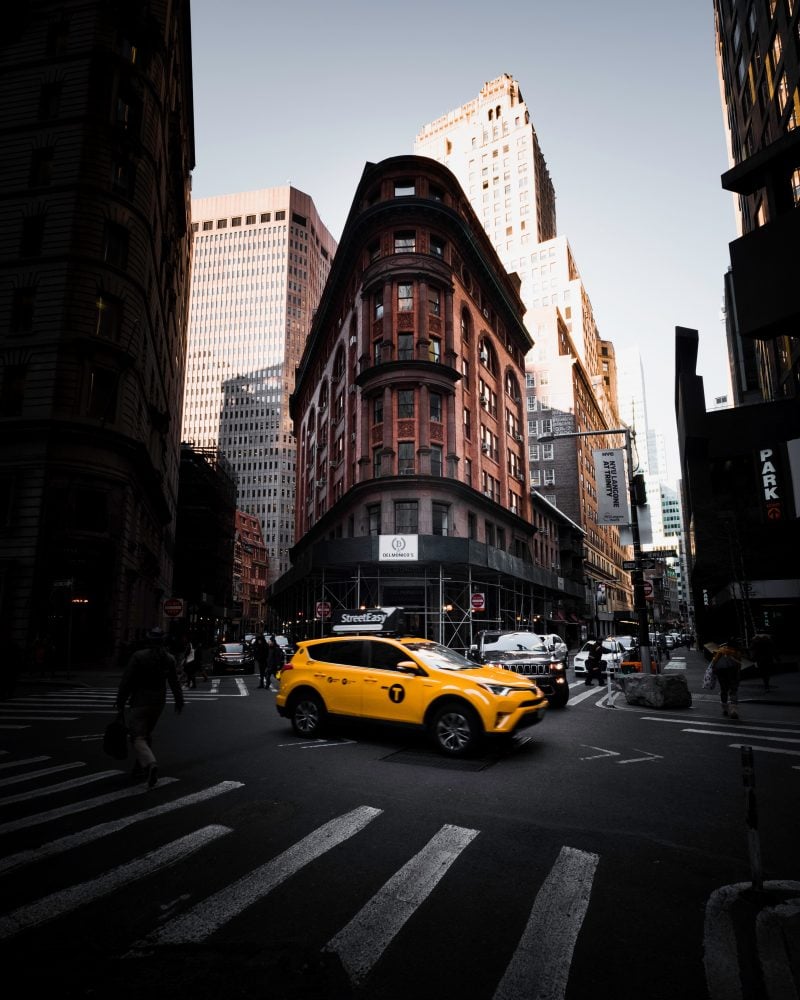 In addition to the Flatiron building Delmonico's has a fantastic street corner to capture.
Delmonico's Restaurant on Google Maps
---
14. Washington Square Park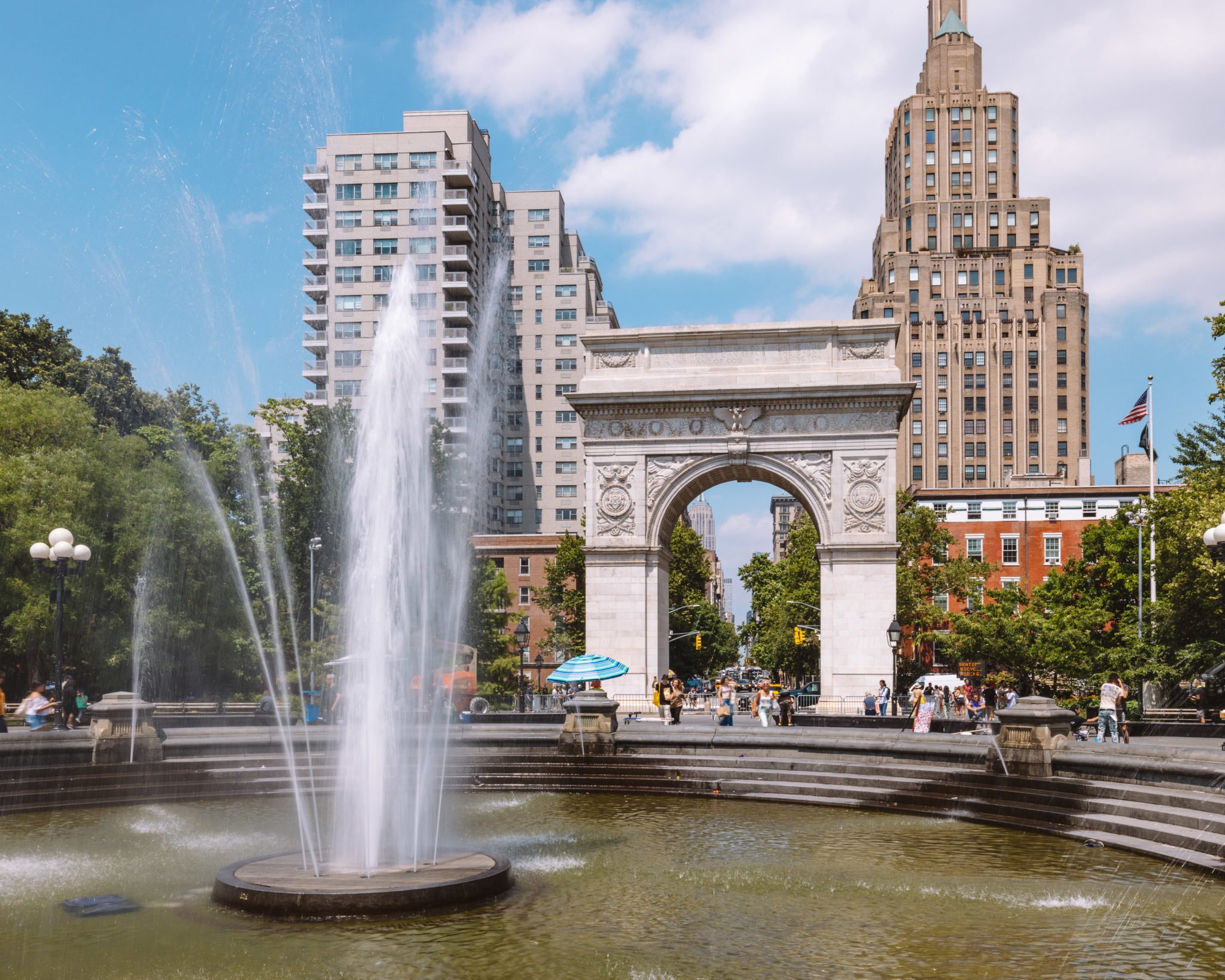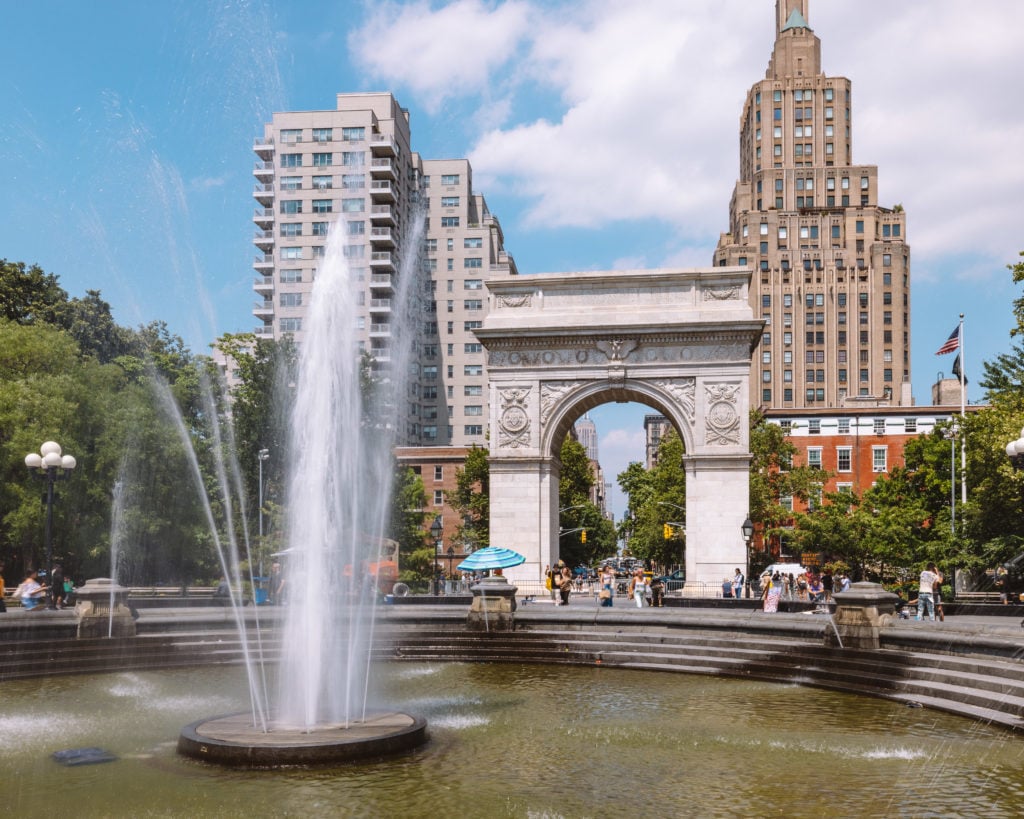 You'll find Washington Square Park in the heart of Manhattan. This historic Greenwich Village park is fantastic for people watching and is known for its giant concrete arch.
Washington Square Park on Google Maps
---
15. Radio City Music Hall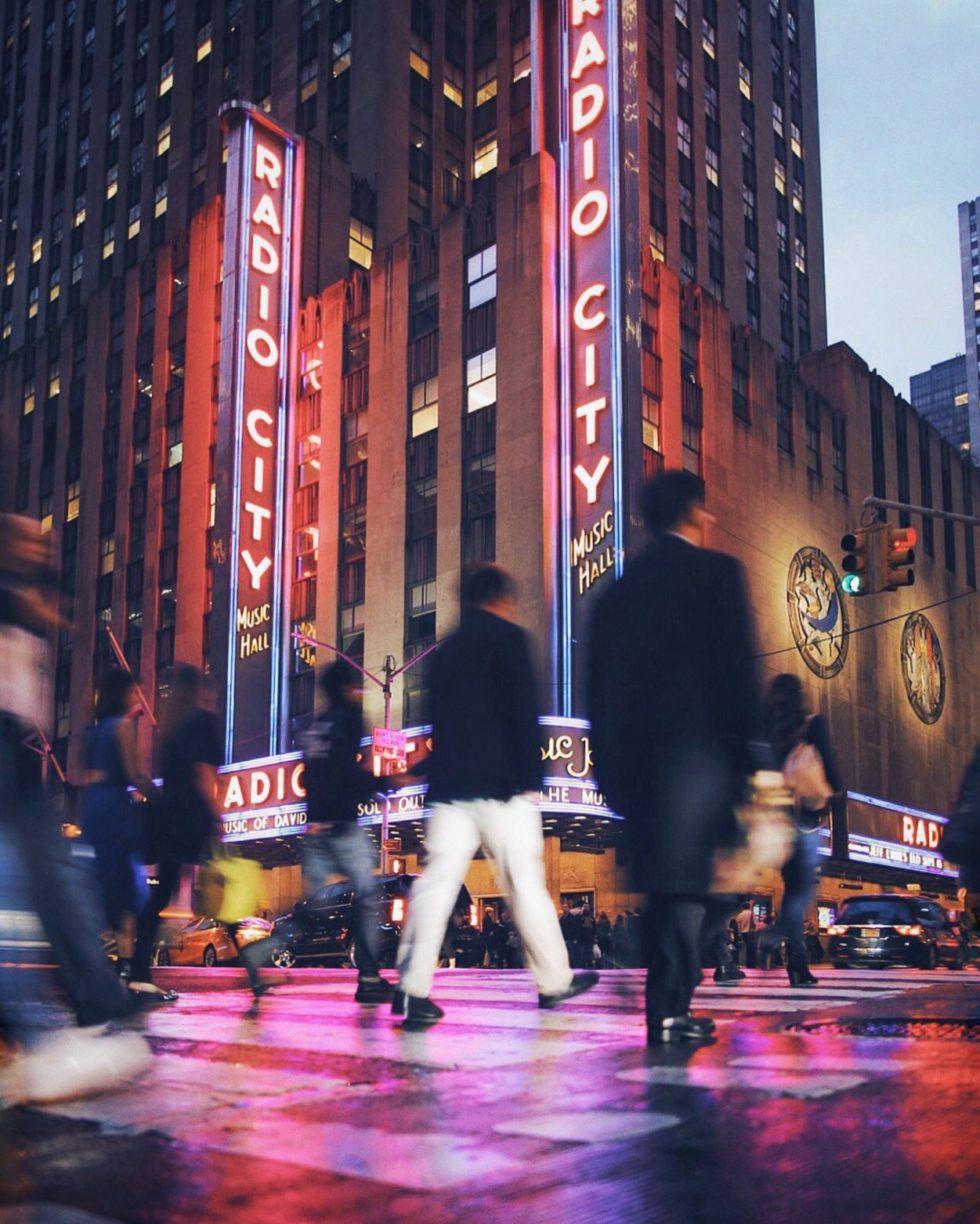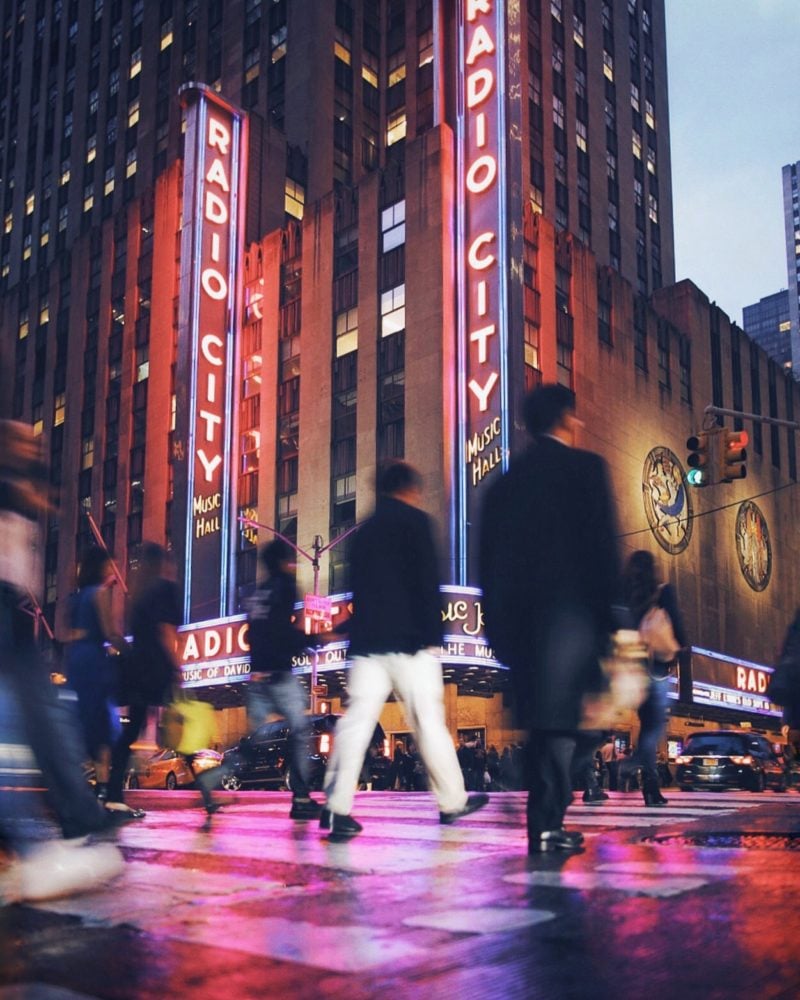 About a block from Top of the Rock be sure to stop by Radio City Music Hall and see its iconic signage. The reflections are especially beautiful when the streets are wet from rain.
Radio City on Google Maps
---
16. Times Square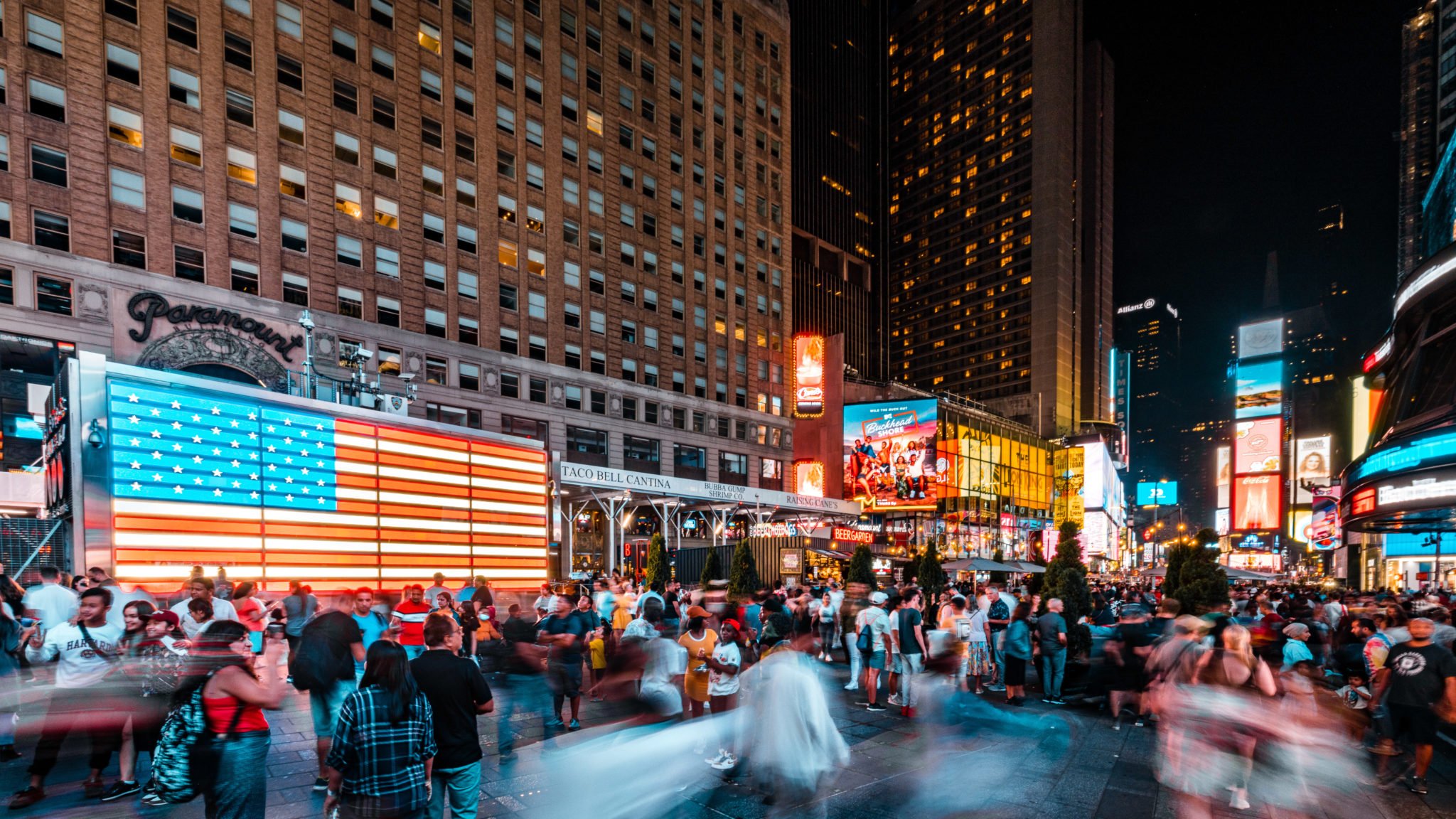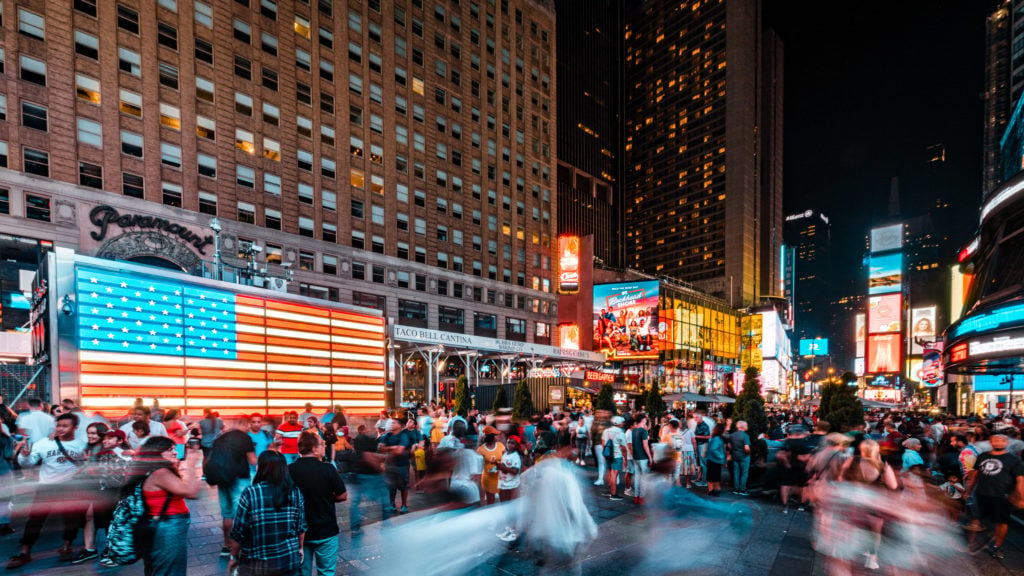 I couldn't make a list about New York City without including Times Square. Granted it's a packed tourist mess but it's still the most popular Instagram spot in the world.
Times Square on Google Maps
---
17. Aerial Photos From a Helicopter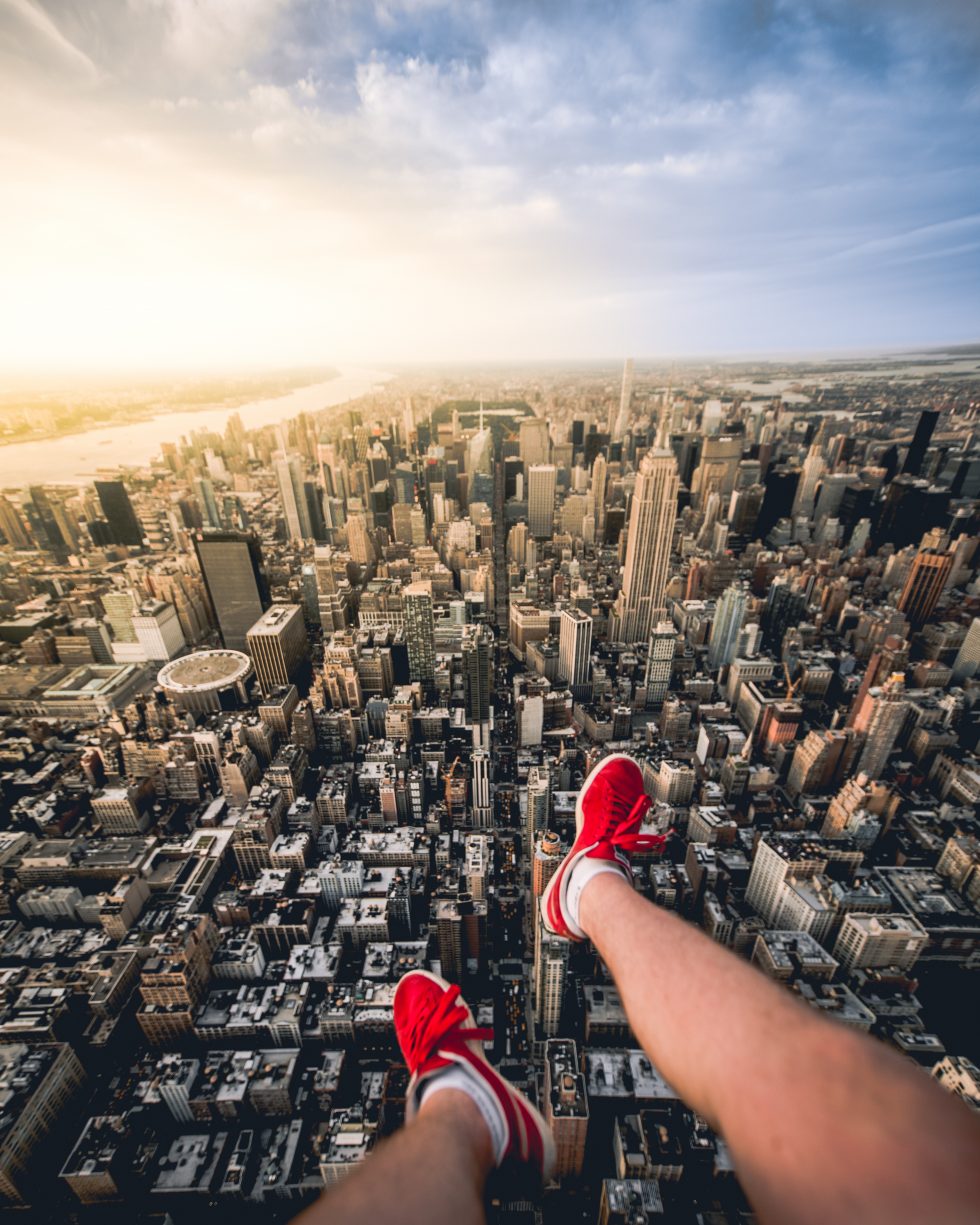 Flying from a helicopter can give you a unique perspective of the big apple! There are plenty of companies that do heli rides around the city but I used FlyNYON on their 15 minute doors off flight. If you have some extra cash I think it's well worth the experience.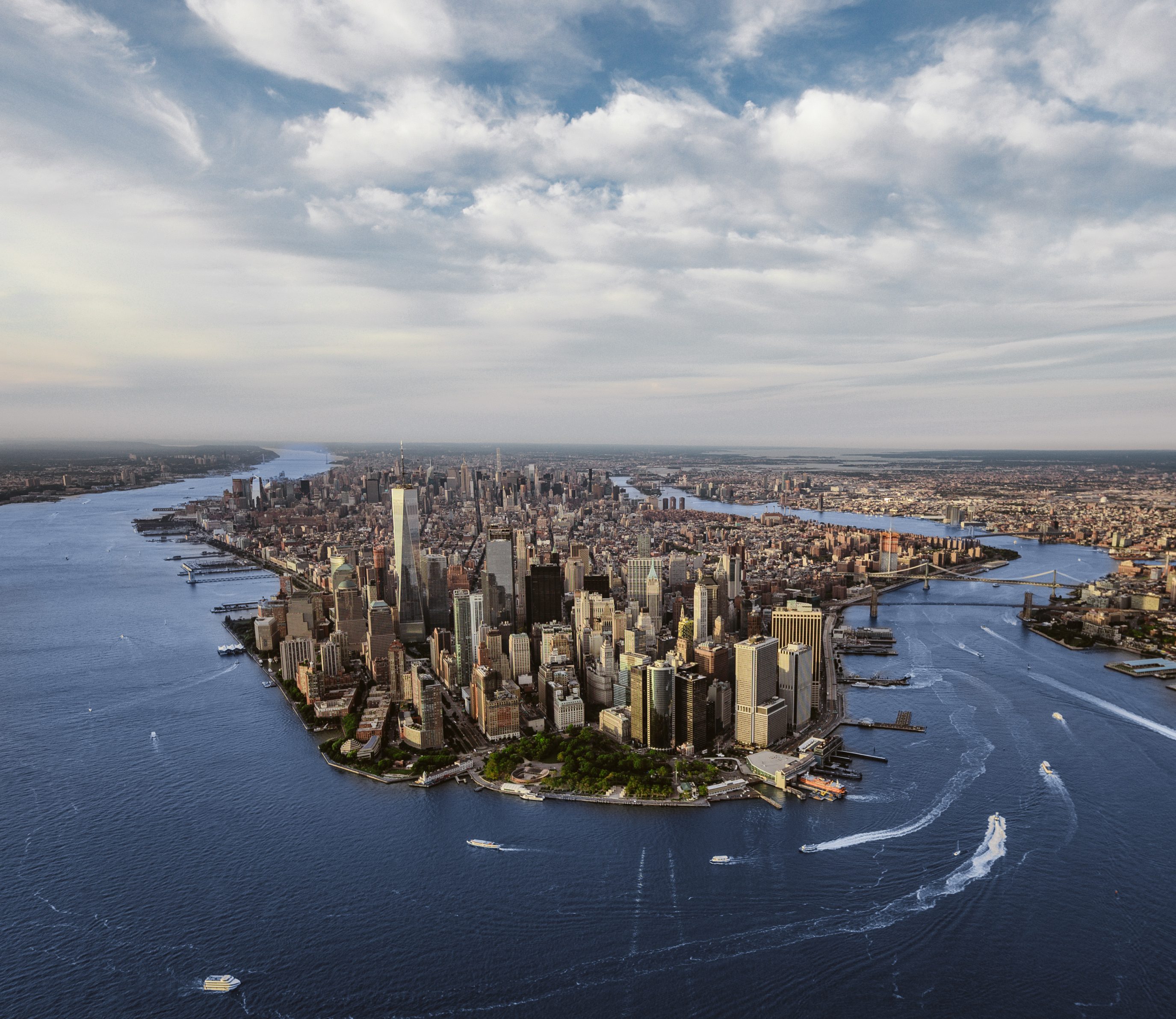 If you do book a flight I recommend bringing two camera bodies since they don't let you switch lenses during the flight.
---
18. George Washington Bridge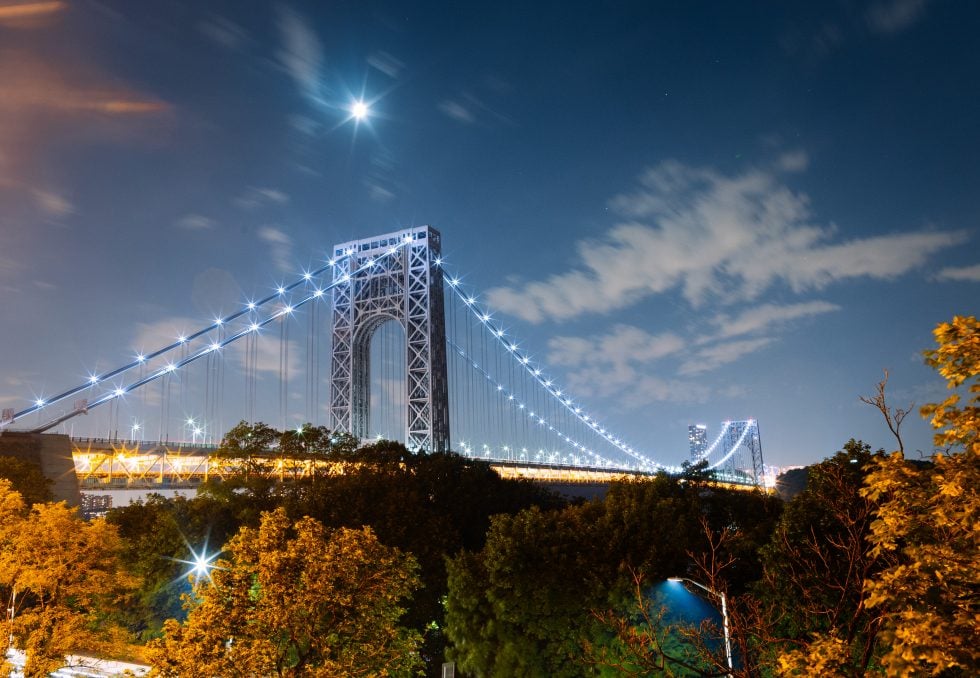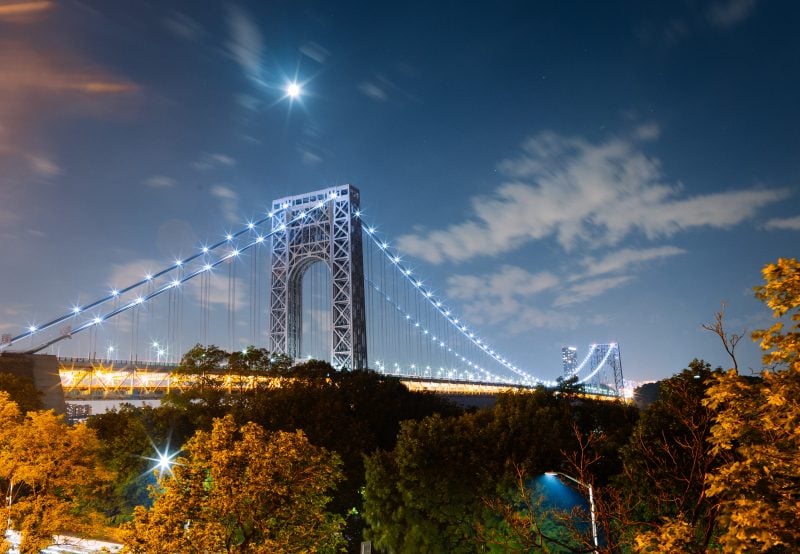 There are plenty of interest perspectives you can capture of the George Washington bridge as it spans over the Hudson river.
George Washington Bridge on Google Maps
---
19. Anything with One World Trade Center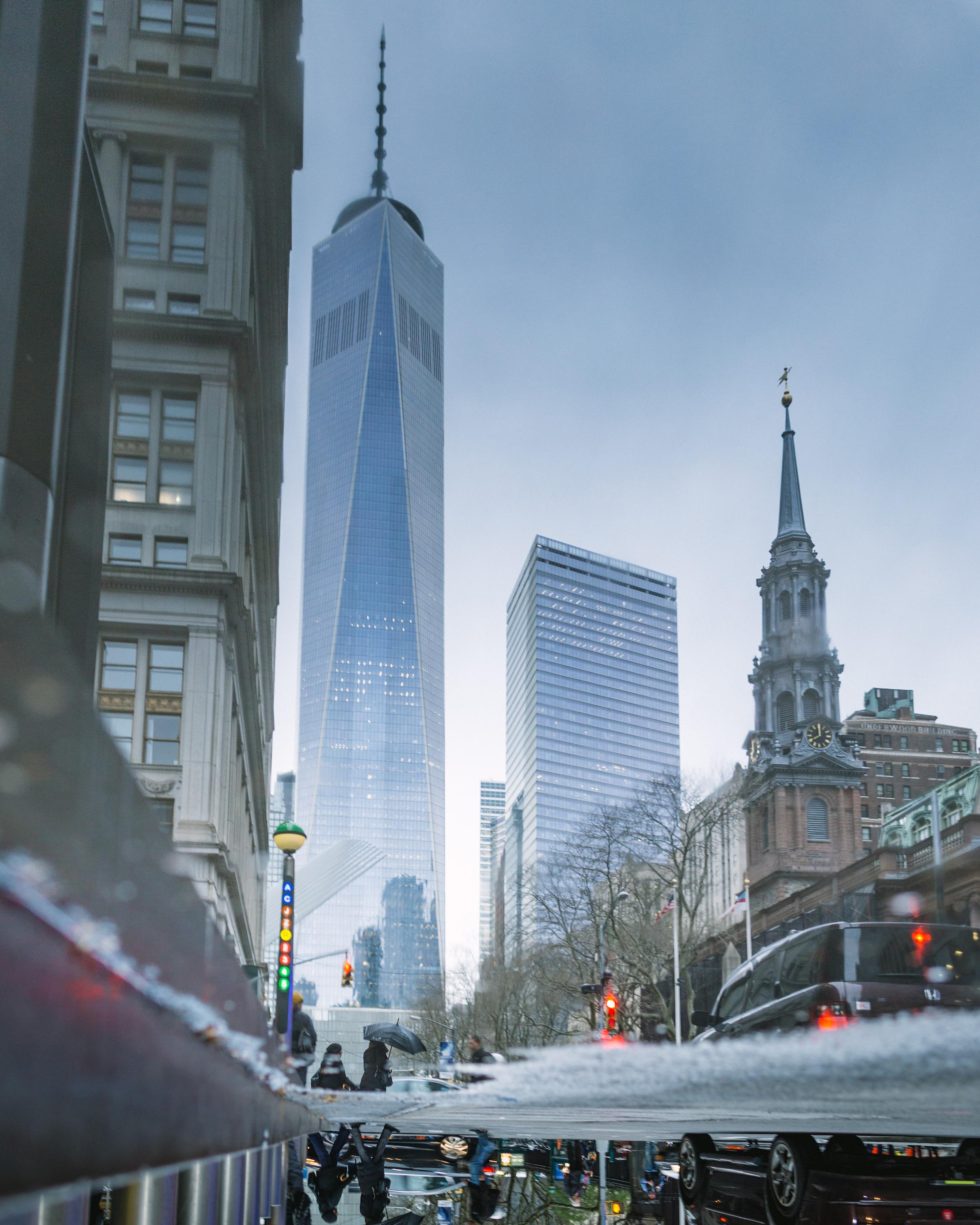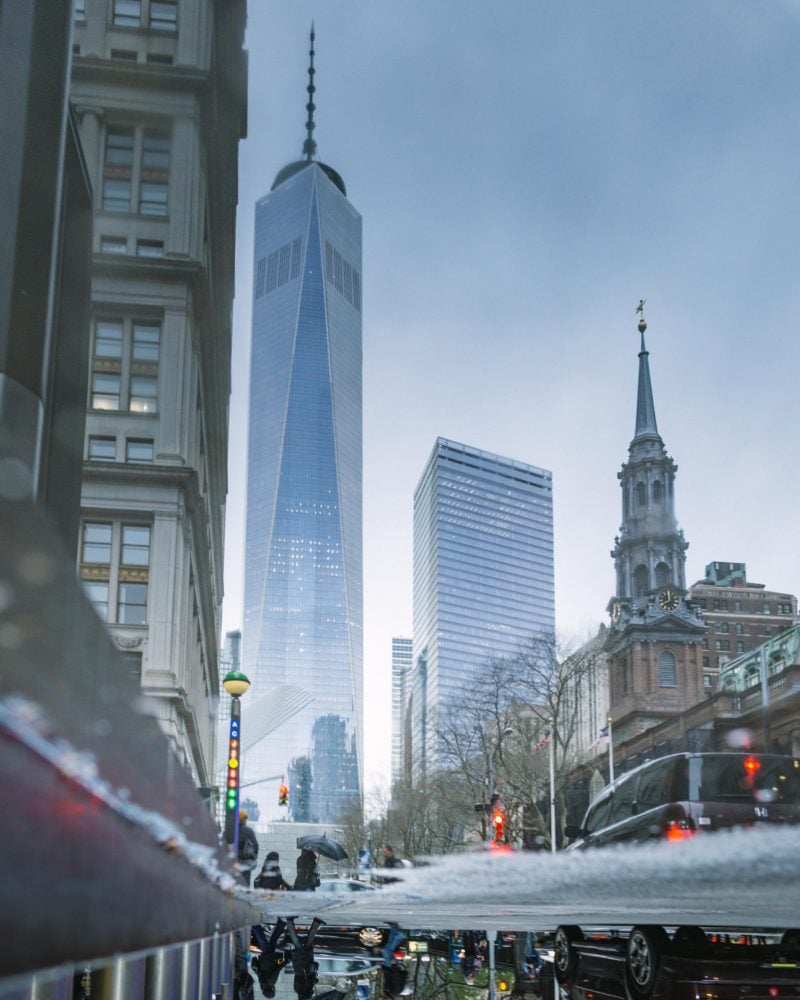 You can see One World Trade Center just about anywhere in lower Manhattan. It's fun to line up streets in your shots of this massive building.
The photo above was taken through a puddle outside of the Fulton Center.
One WTC on Google Maps
---
There are also plenty of places not included on this list that are worth checking out such as Central Park, the Brooklyn Bridge, and the George Washington Bridge.
If you're traveling north of NYC for fall foliage you can also read my Upstate NY photo guide. Upstate New York features stunning mountains and waterfalls to explore.
Let us know some of your favorite spots in NYC to photography in the comments!
---
Enjoyed this article?
Save an image below to Pinterest