While Austin Texas is the capital of Texas it is also home to stunning scenic sights. Austin is full of trendy bars, unique murals, and charming hotels and well worth the trip. Whether you're a photographer or just in town grabbing BBQ and want to see some iconic places there are plenty of Instagram spots in Austin.
Now let's get our cameras and get right into it. 📸
Here are the best places to take pictures in Austin, Texas:
---
1. 360 Bridge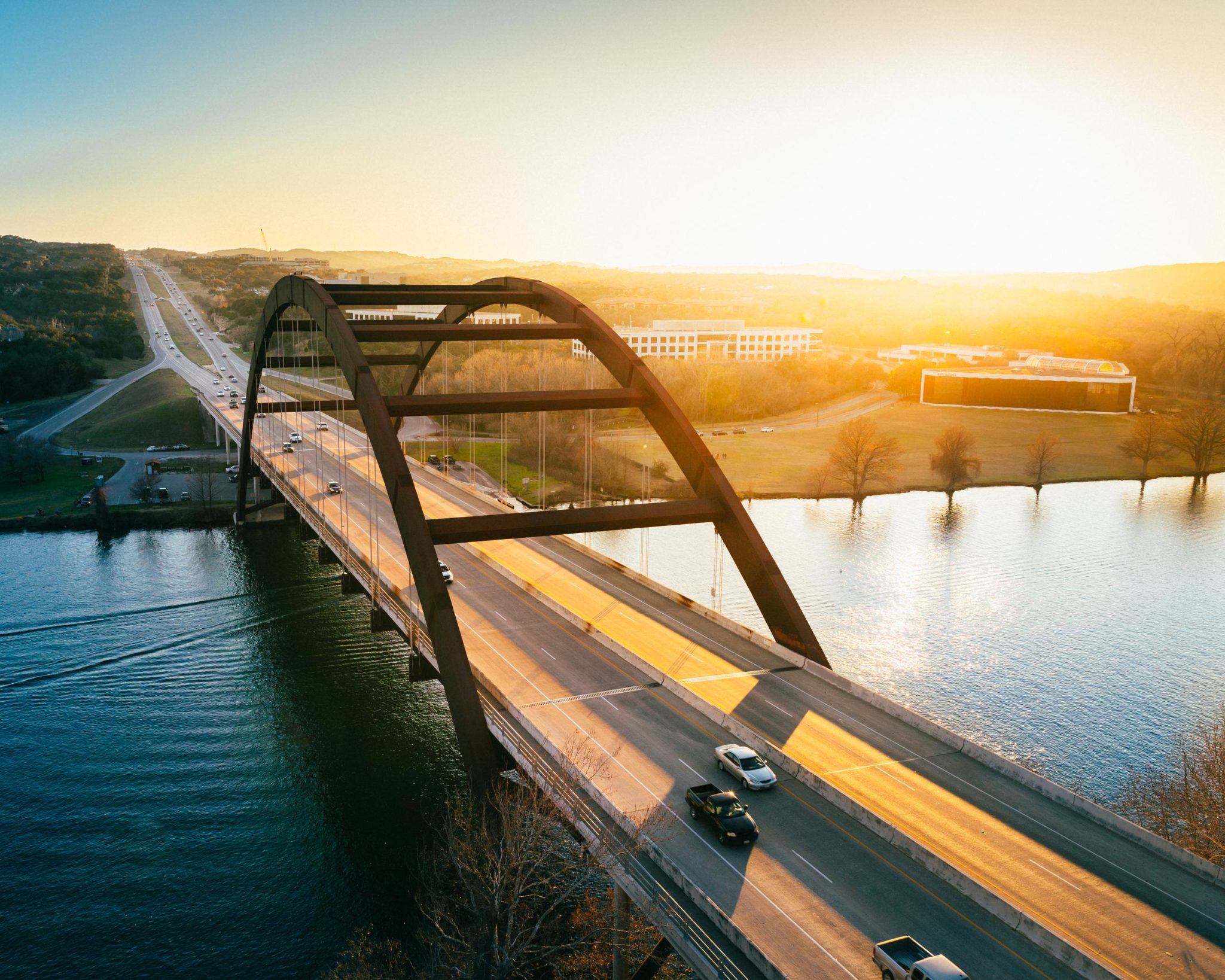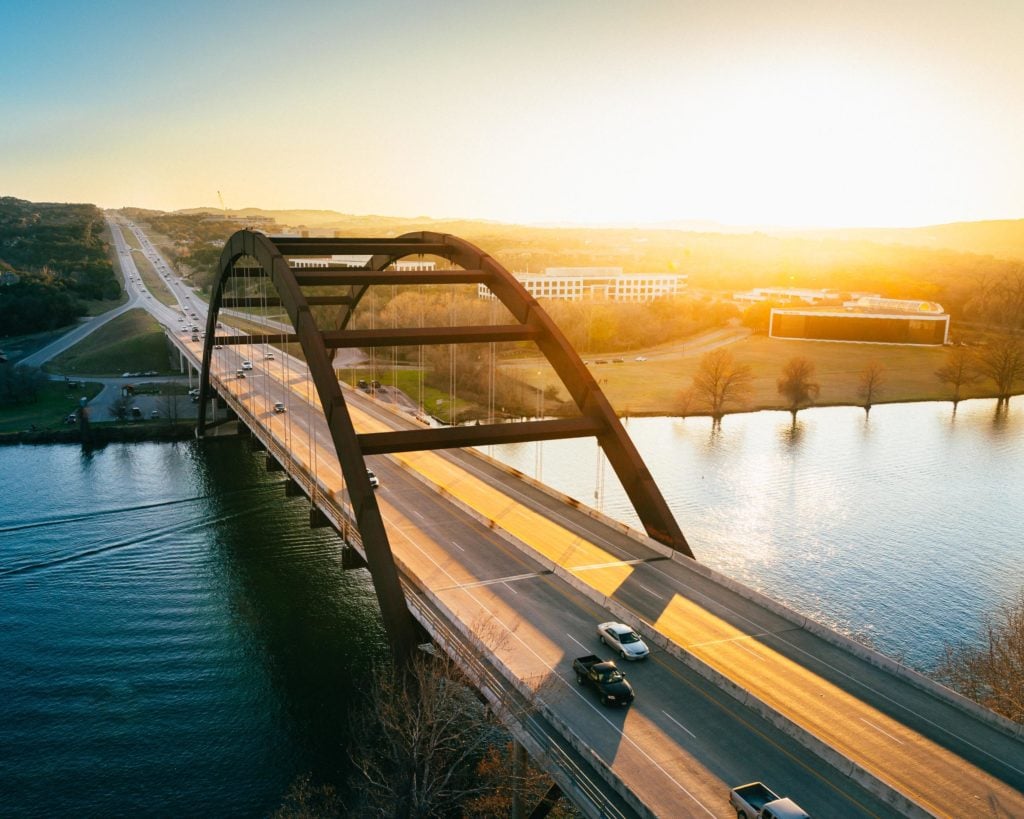 You'll need a car to get to 360 bridge overlook but the view is worth it. Located just a short drive out of Austin Pennybacker bridge (aka 360 Bridge) is located next to a cliff that lets your get incredible views of the area. I especially love coming here for sunset since you can see it setting behind the bridge.
360 Bridge Overlook on Google Maps
---
2. Texas Capitol Building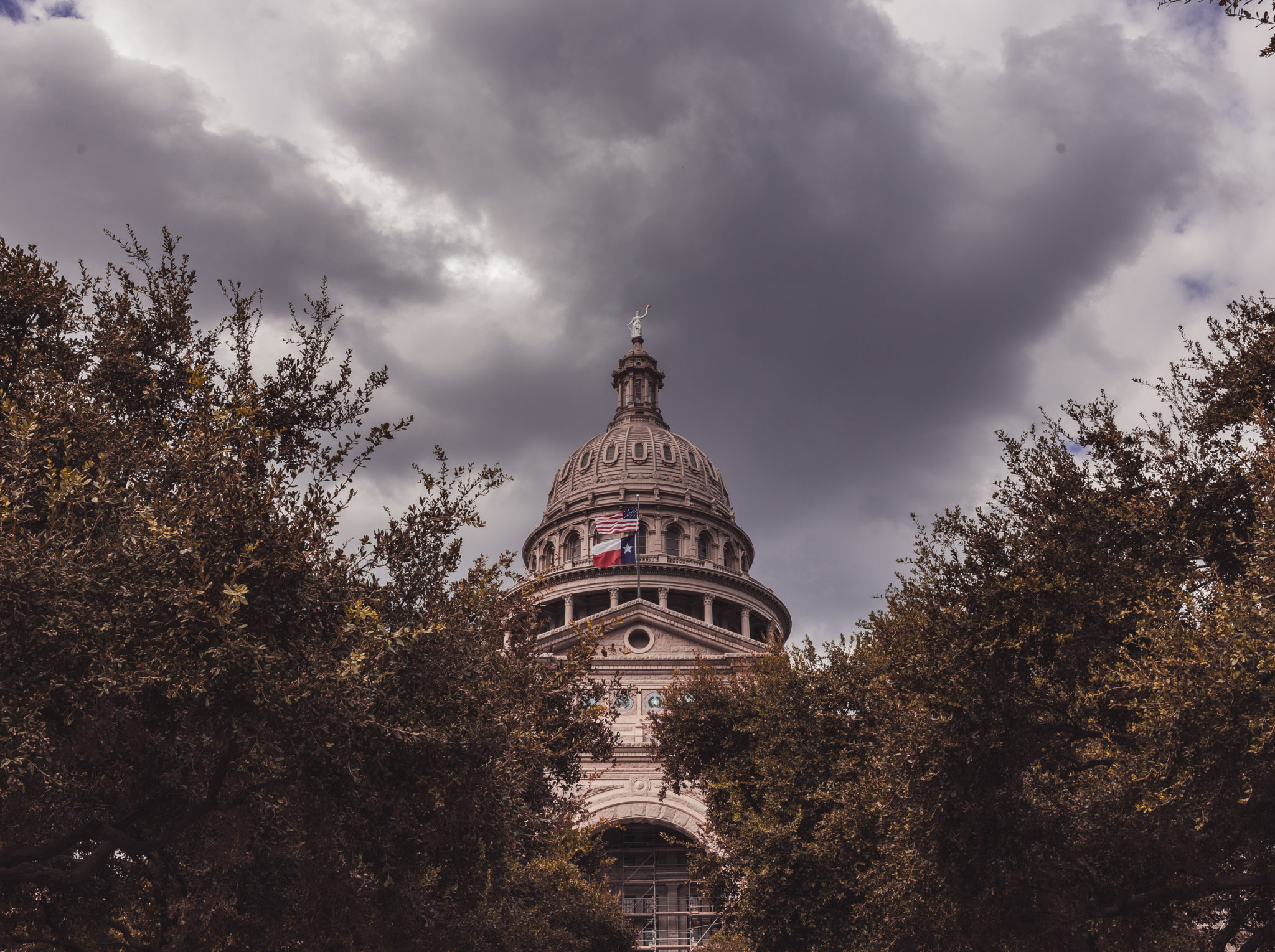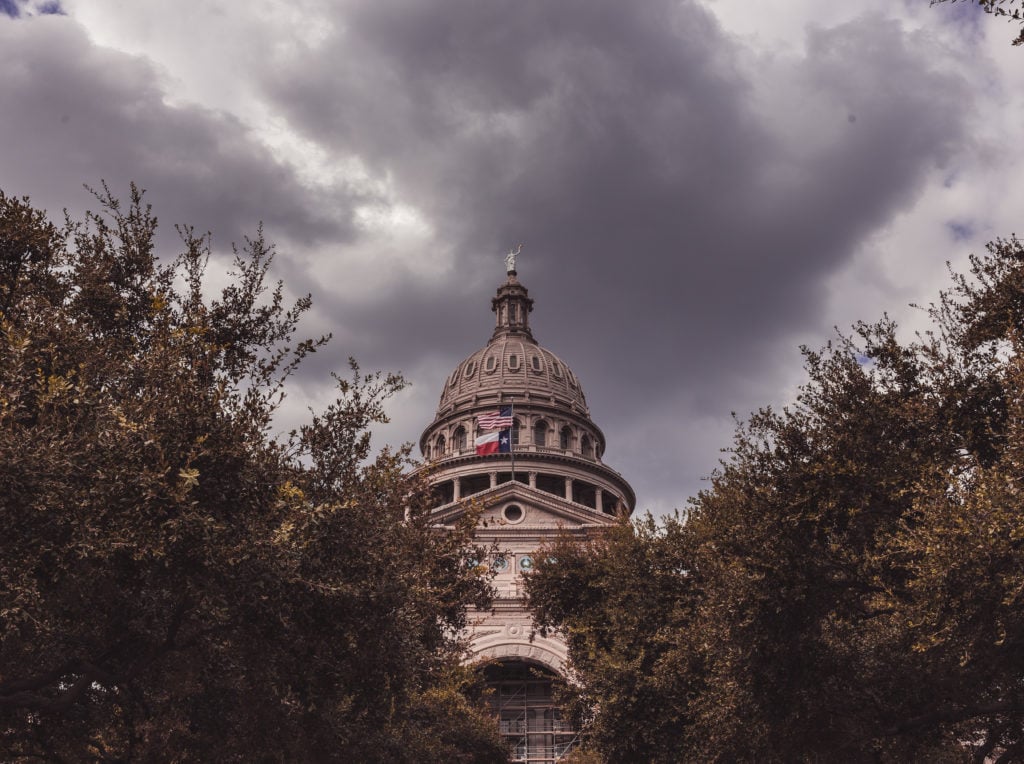 Since Austin is the capital of Texas of course it would be home to the Texas State Capitol building. Built in 1885 the Texas Capitol was the 7th largest building in the world when built. The grounds offer some unique perspectives for anyone into architecture plus you can go inside and take a photo of the unique ceiling a swell.
Texas Capitol Building on Google Maps
---
3. Austin Motel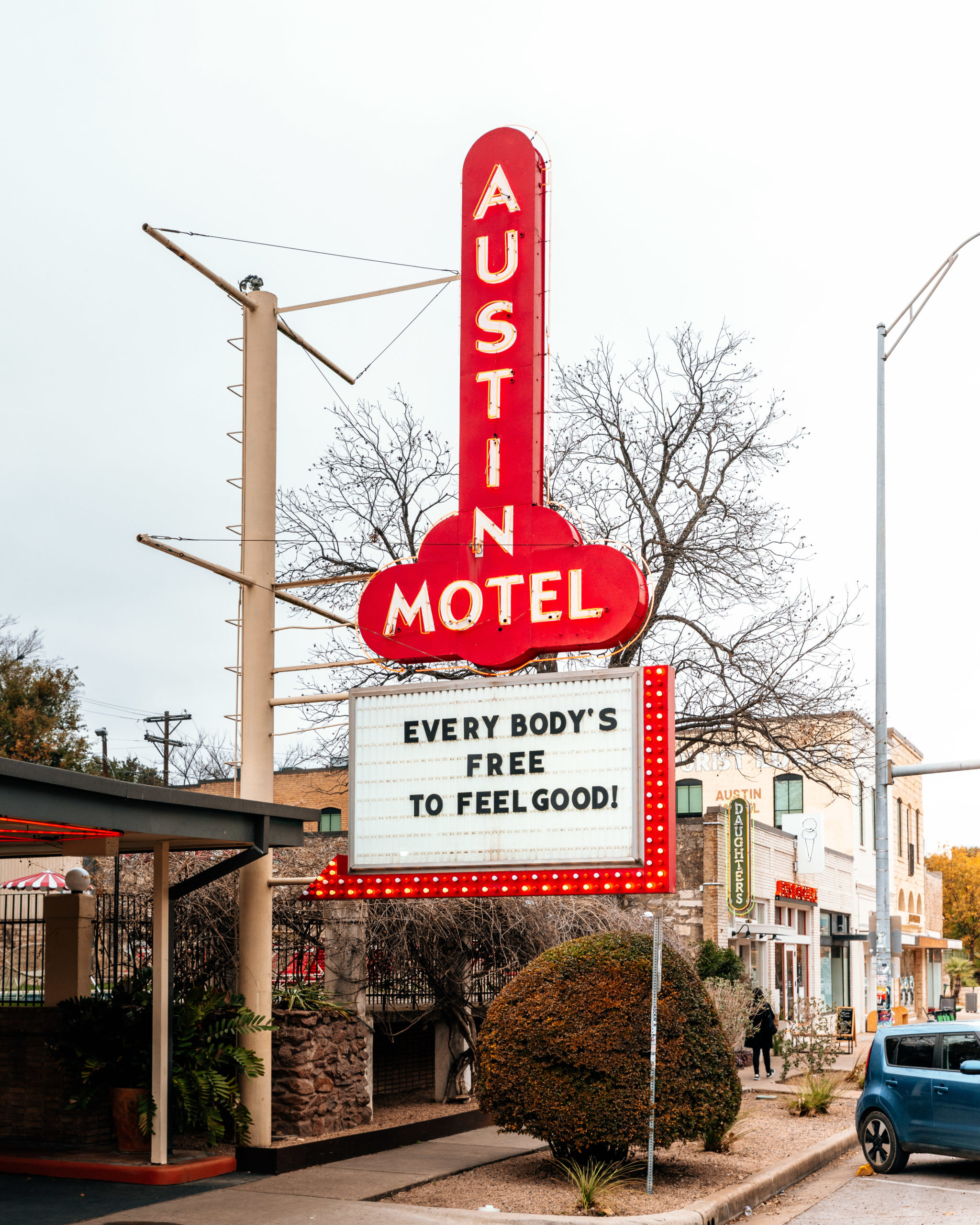 The Austin Motel marquee sign just screams Texas cool. With its bright red neon sign it's hard to miss when walking down South Congress Ave.
The front room of the Austin Motel also includes some great rainbow neon to photograph as well.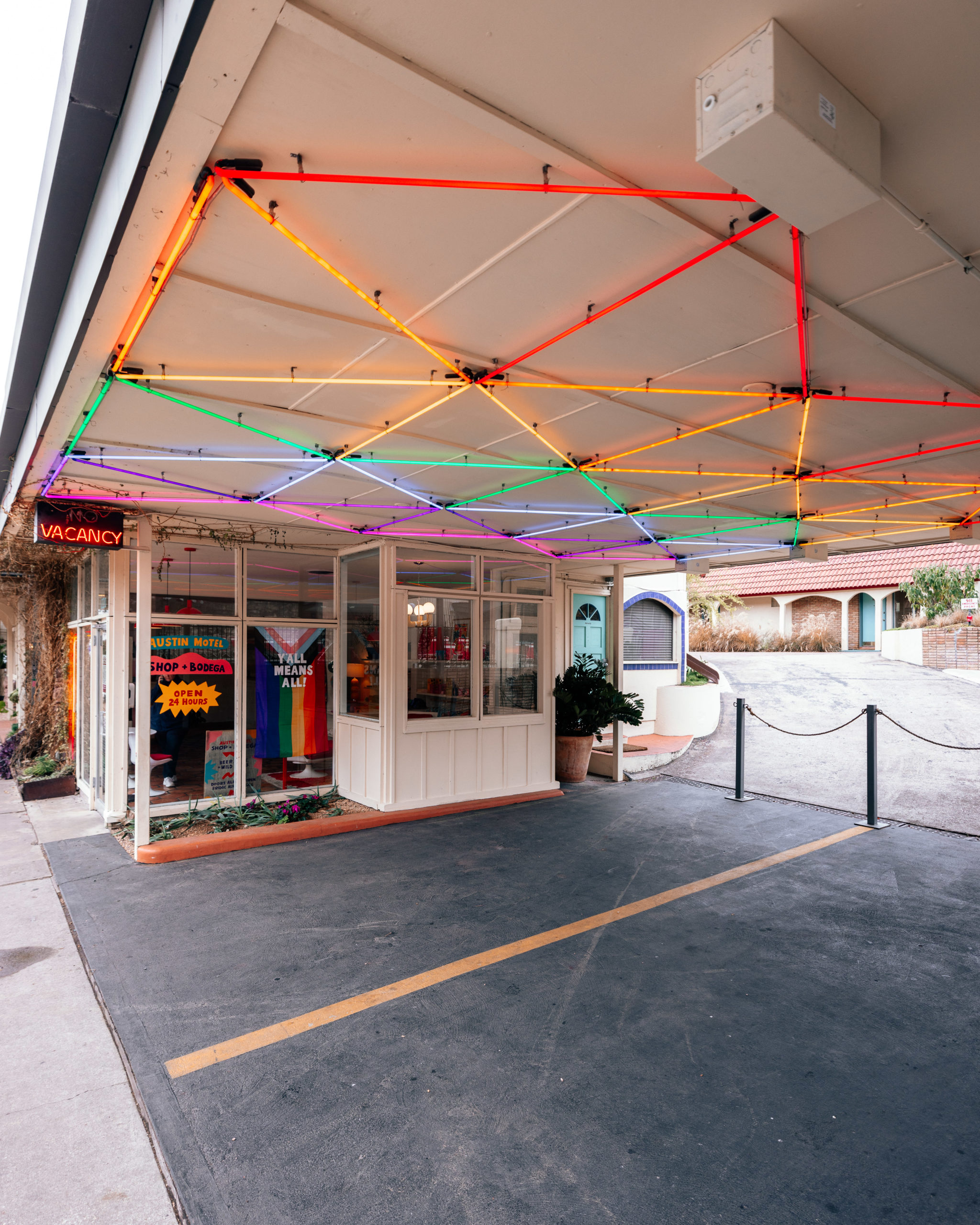 You can also pop into Joann's Fine Foods for a cocktail when you get to the Motel.
Austin Motel on Google Maps
---
4. Lady Bird Boardwalk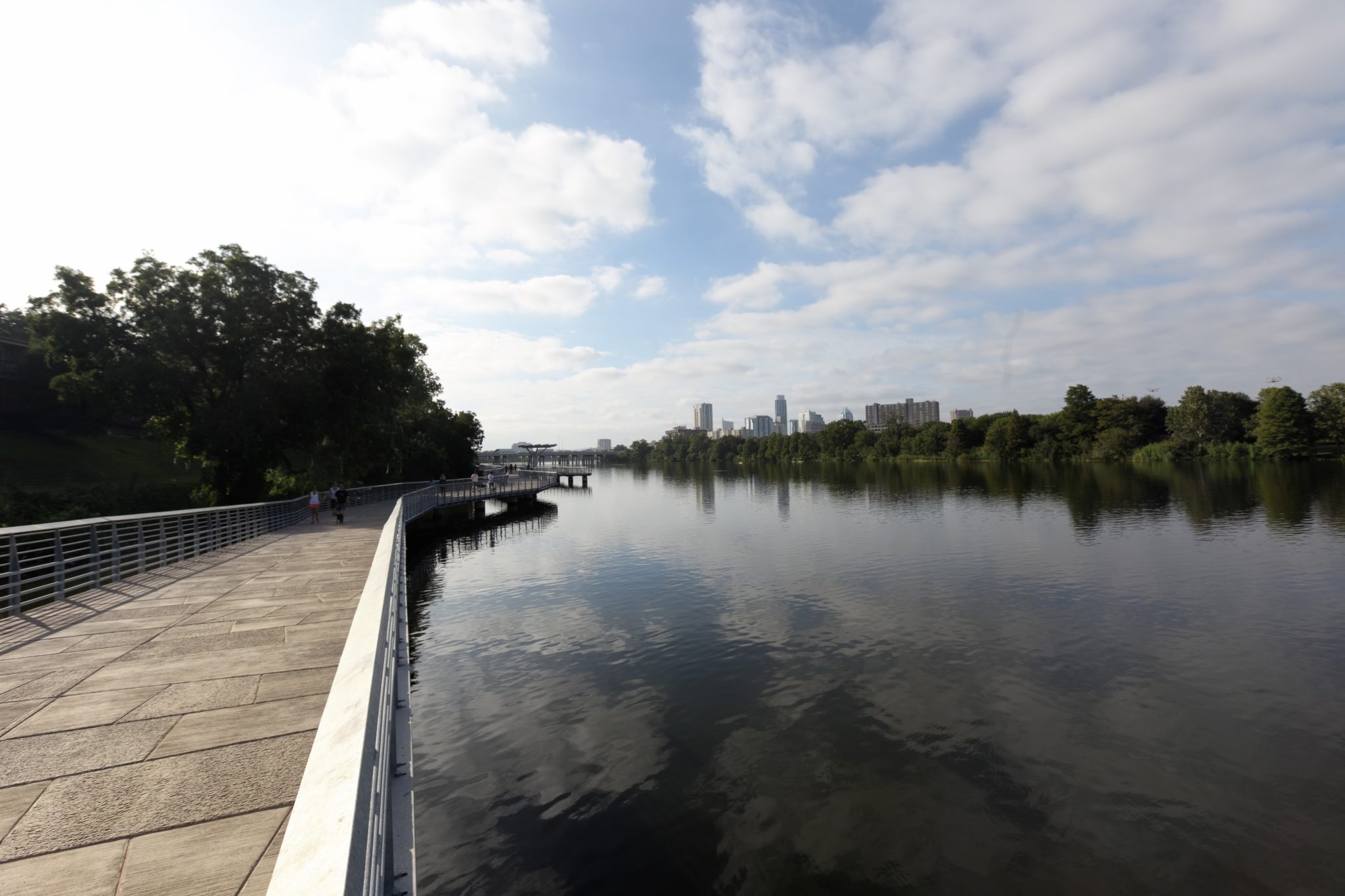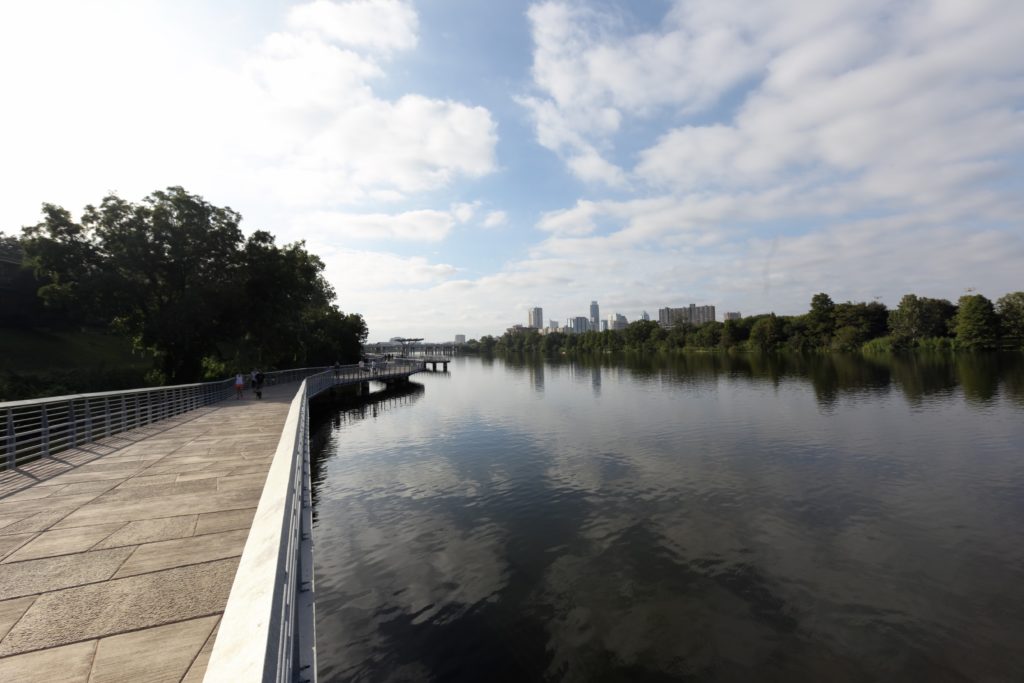 If you want to see skyline views of Austin you'll want to stop at the boardwalk at Lady Bird lake. The boardwalk spans 7,250 feet and is open from 5am to midnight everyday. There are multiple points to enter the boardwalk so just research the map to see where you want to enter. It's also a perfect bike trail to ride on a warm day as you explore the city.
Lady Bird Lake Boardwalk on Google Maps
---
5. Tav Ceti Mural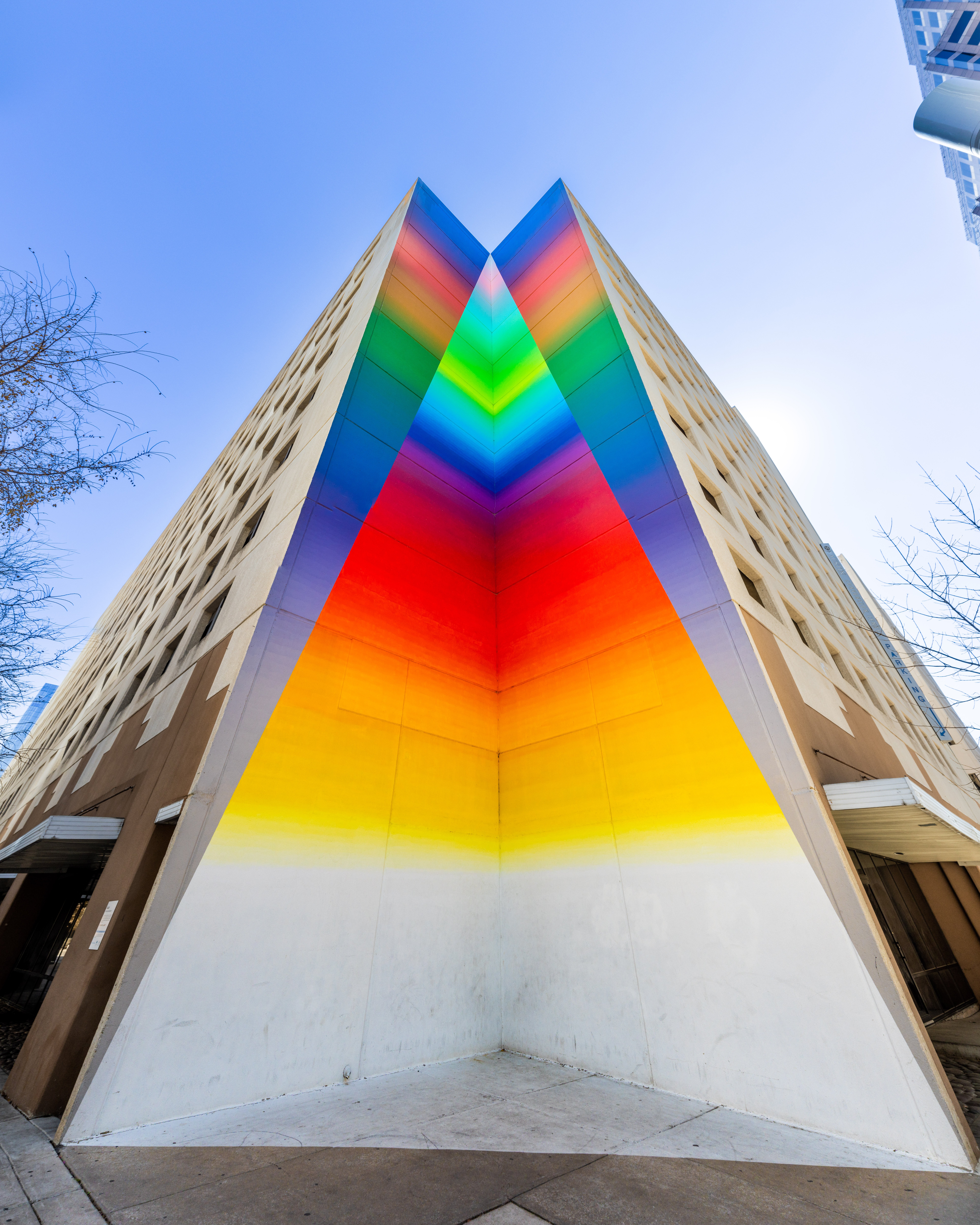 The Tav Ceti mural in downtown Austin features an incredible gradient running up a tall building. Perfect for portraits or just mural hunting, if you have an iPhone with a wide angle lens you can capture the entire mural. I loved the way the gradient of the mural pops on camera.
Tav Ceti Mural on Google Maps
---
6. Historic 6th Street Mural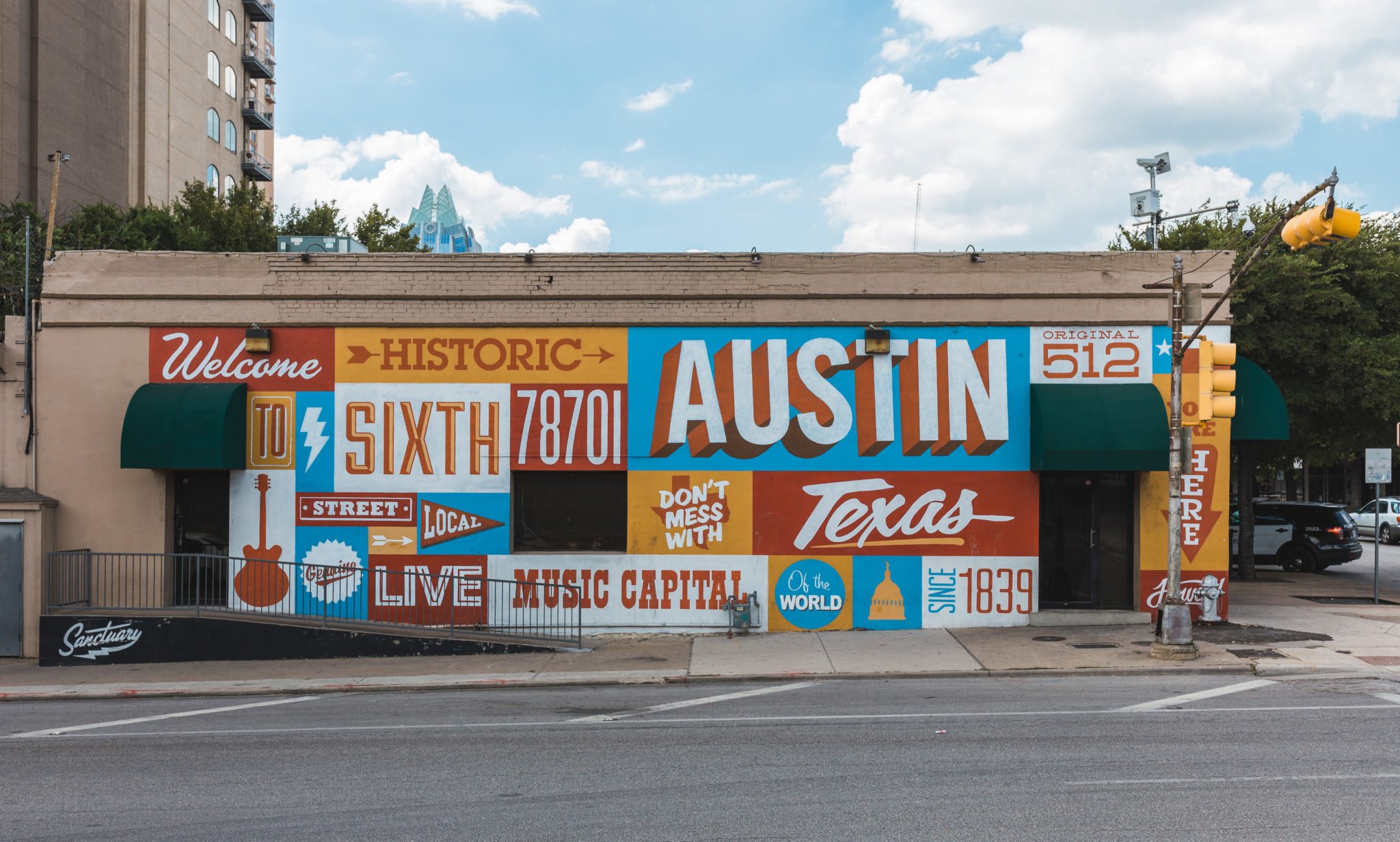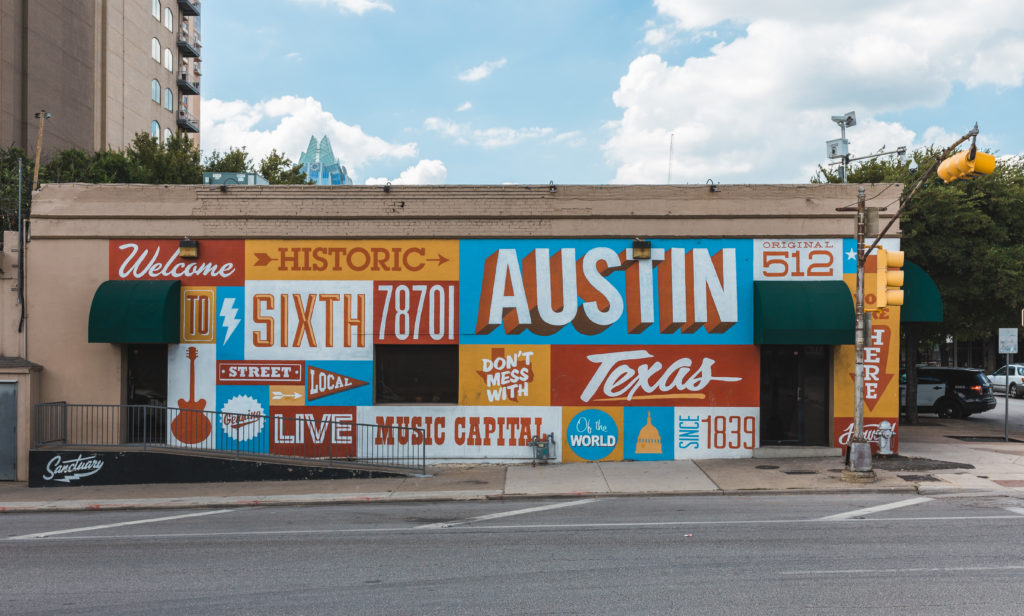 It's hard to compete with the vibrant historic 6th street mural in downtown Austin. Located on E 6th St and S I-35 Frontage Road you won't have a hard missing this mural.
Historic 6th Street Mural on Google Maps
---
7. You're My Butter Half Mural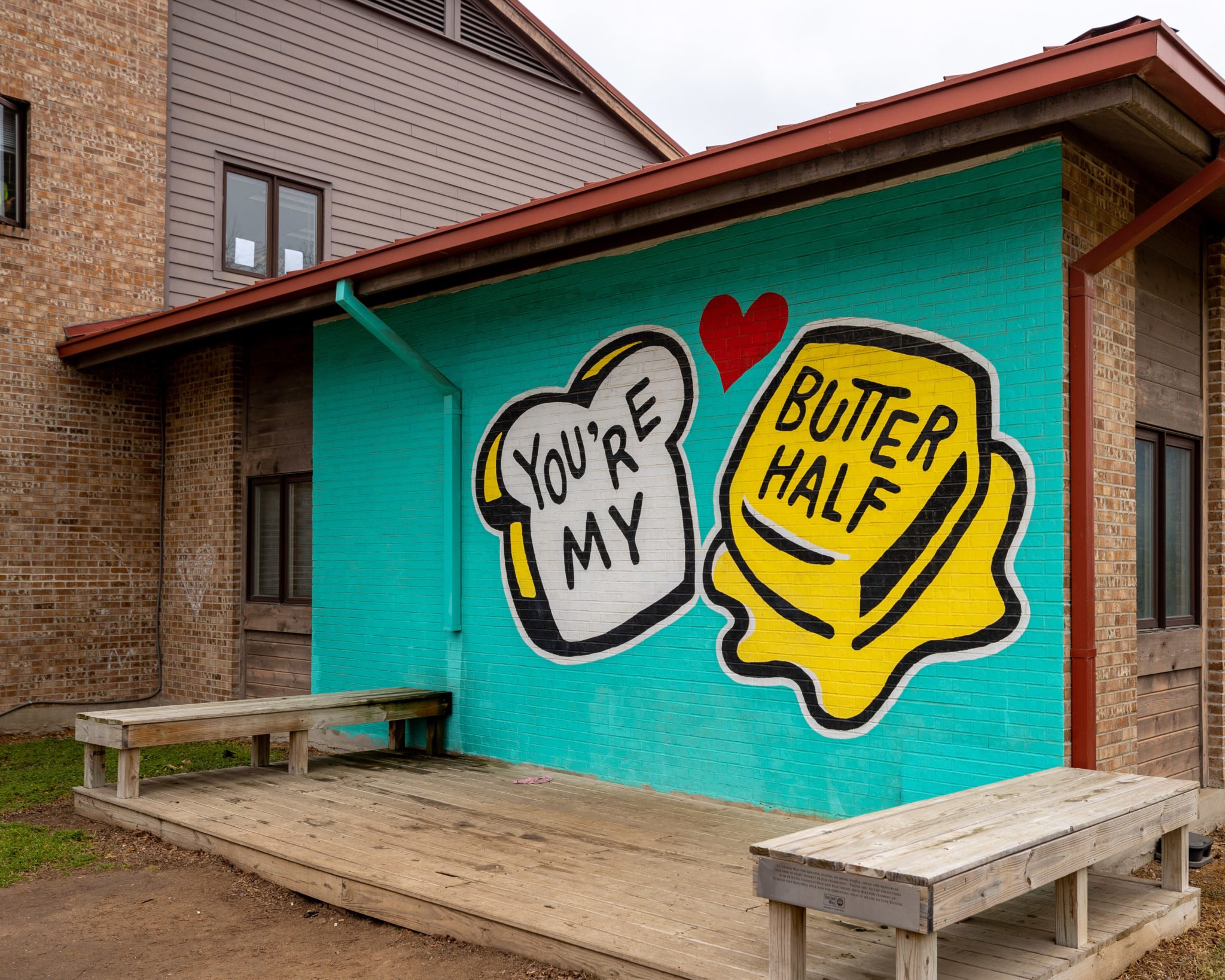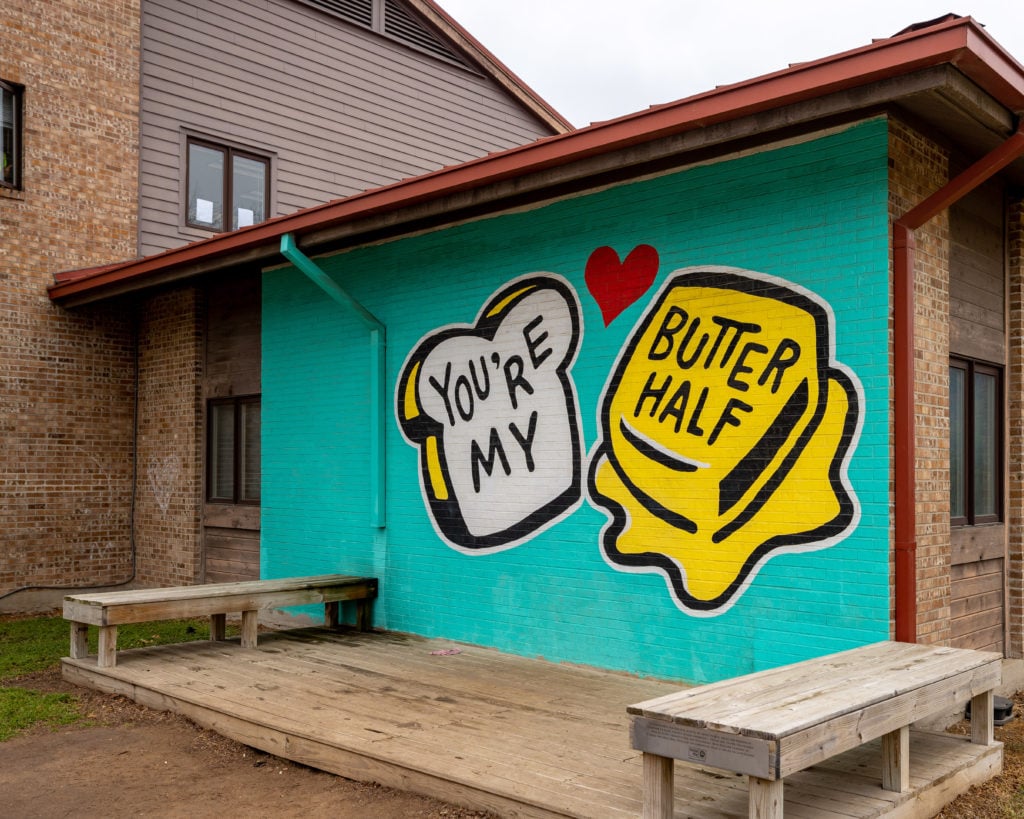 You'll find Austin's iconic "You're My Butter Half" mural on the United Way for Greater Austin building. Of course this is a popular location for couples photos and even sports a phone holder to take a timed photo if you're there alone.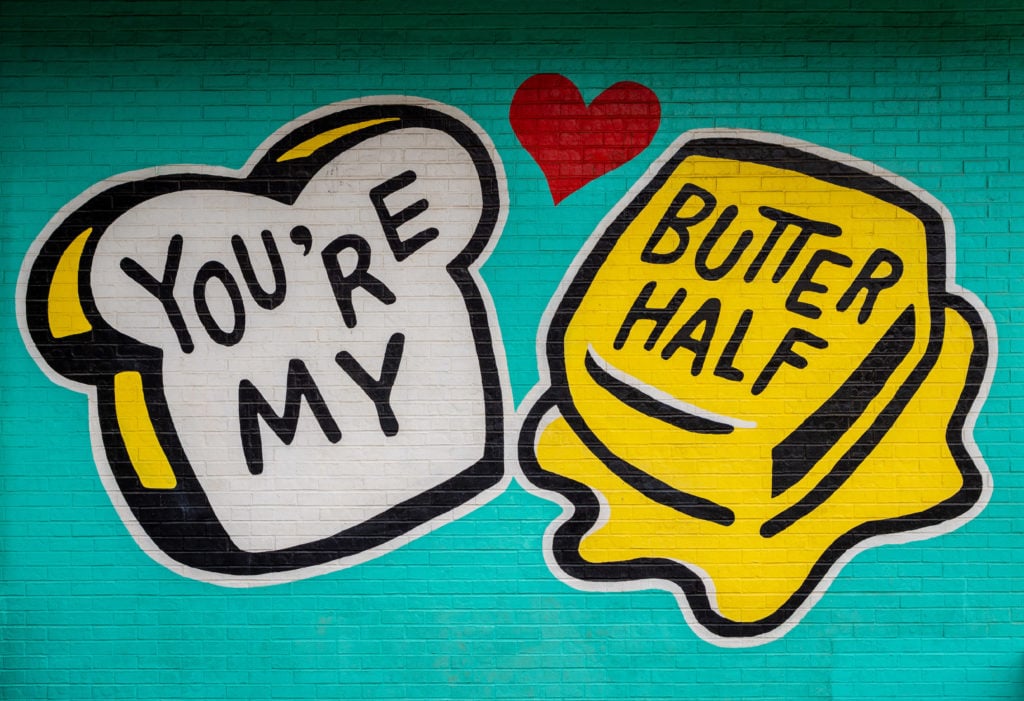 You're My Butter Half Mural on Google Maps
---
8. I Love You So Much Mural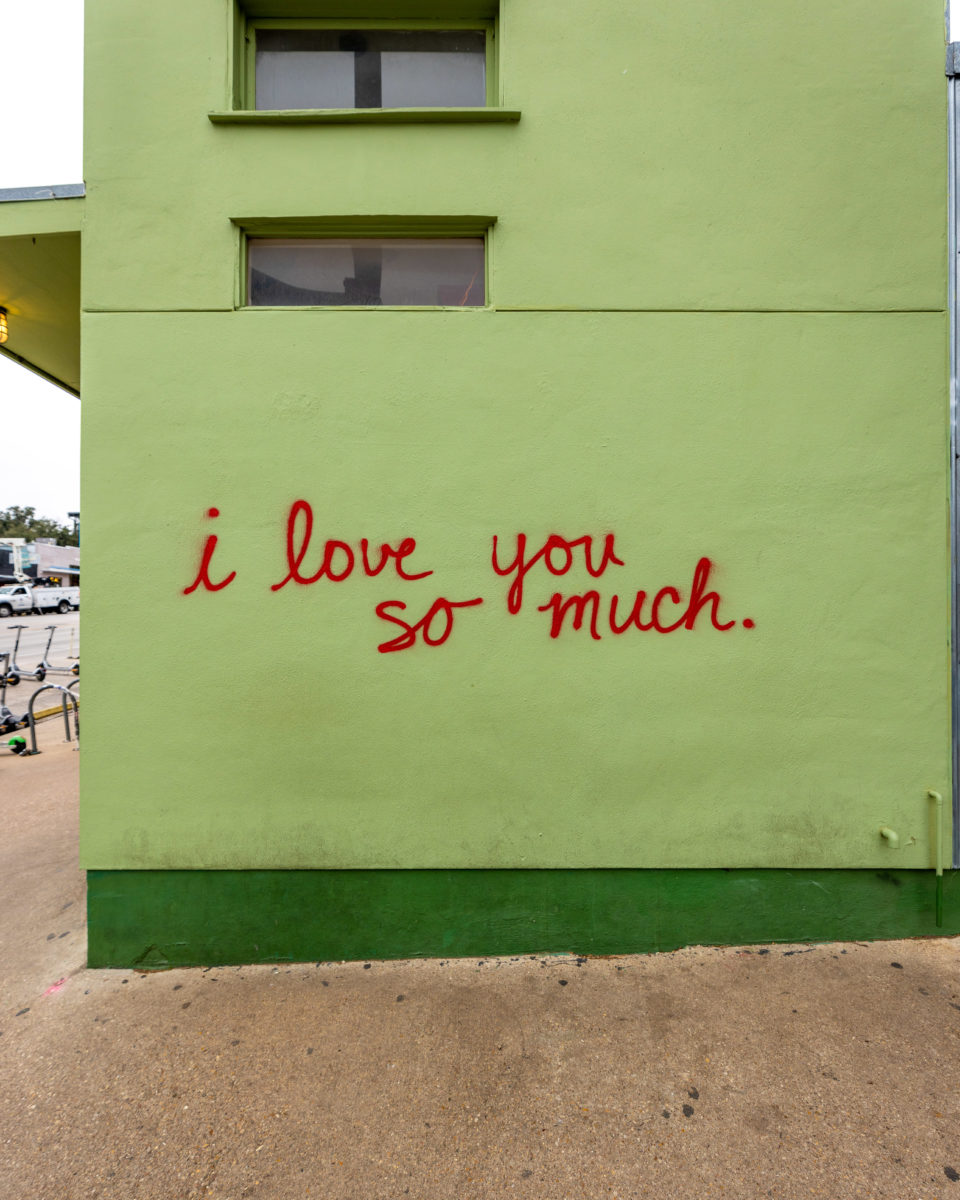 The classic red "i love you so much" text on the green wall is a popular spot for selfies and portraits. Located right on South Congress there is plenty of other things to see when you're near the mural.
I Love You So Much Mural on Google Maps
---
9. Greetings From Austin Mural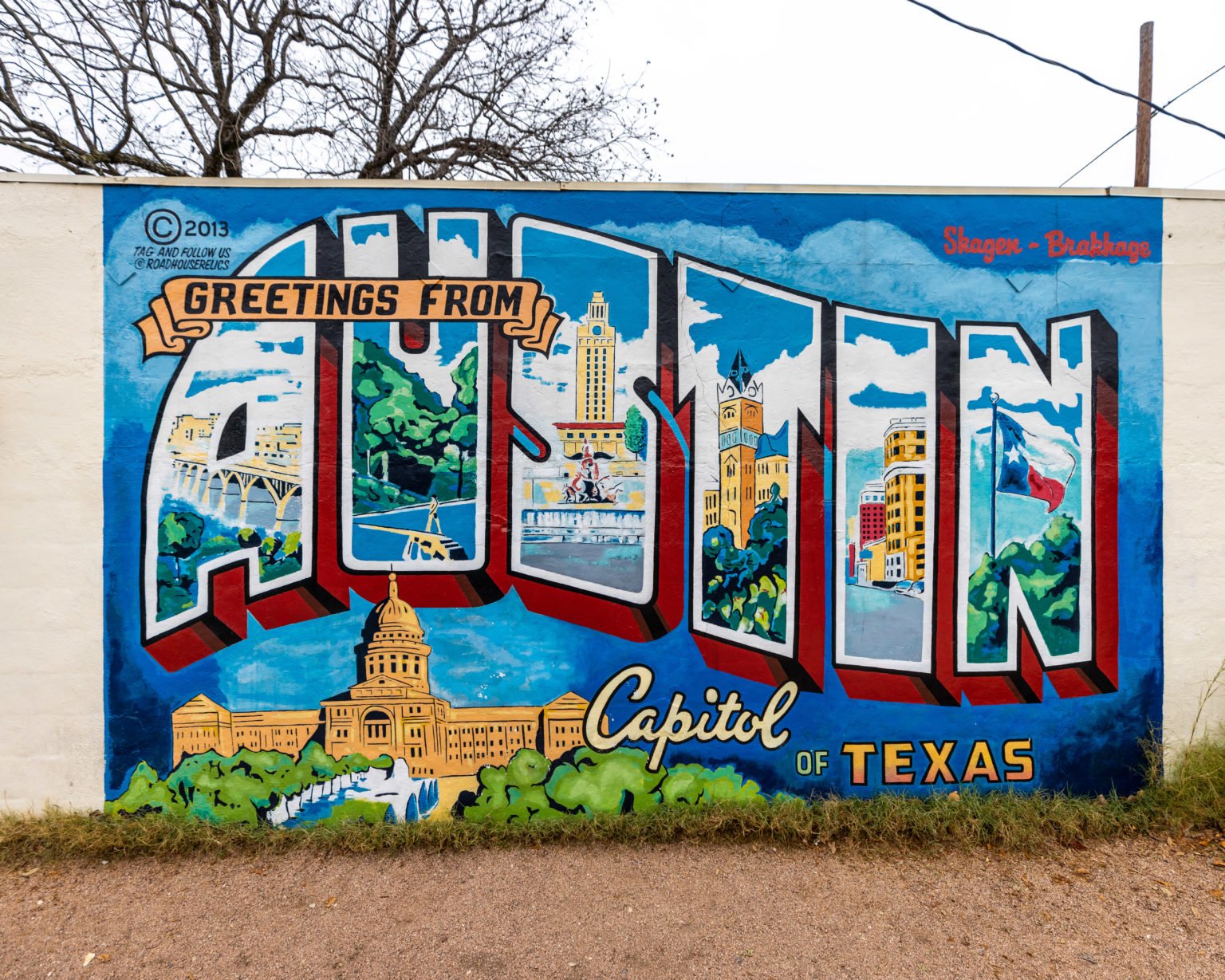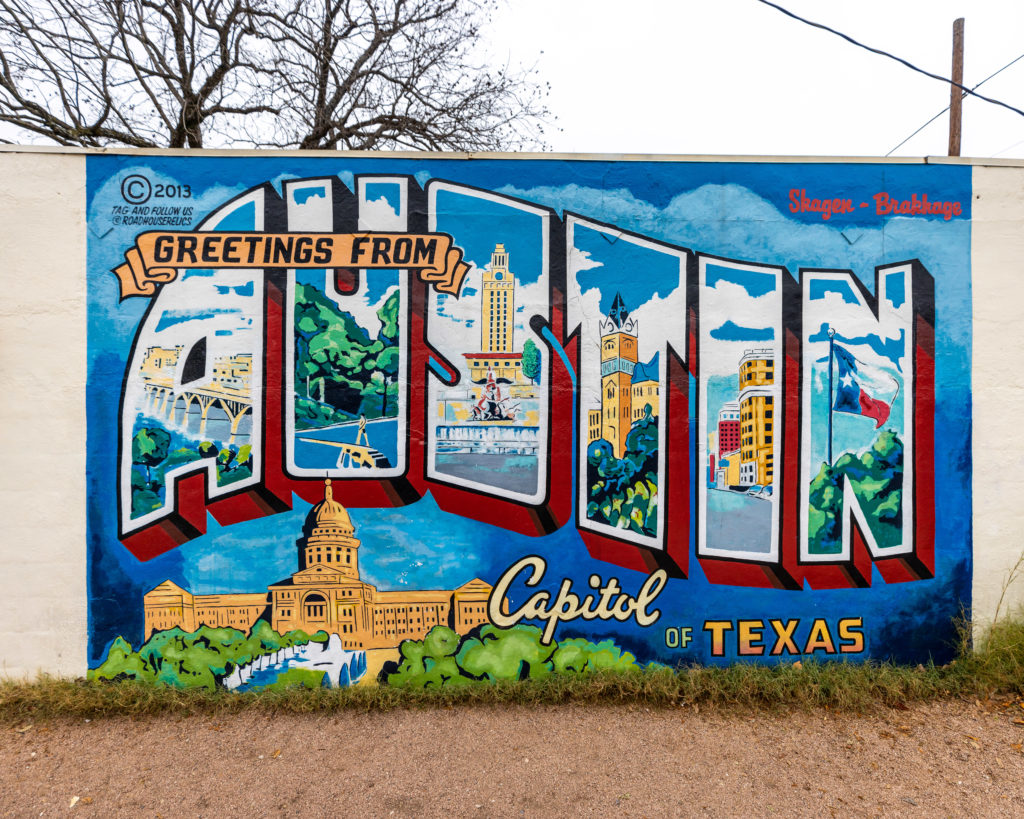 What trip to Austin wouldn't be complete without a photo in front of the Greeting from Austin mural. The "Greetings from Austin" painting is one of the most well-known pieces of art in Austin. This mural at the corner of South 1st Street and Annie Street looks like an old postcard and is a great place to take a shot that is fun and different.
Greetings From Austin Mural on Google Maps
---
10. Hamilton Pool Preserve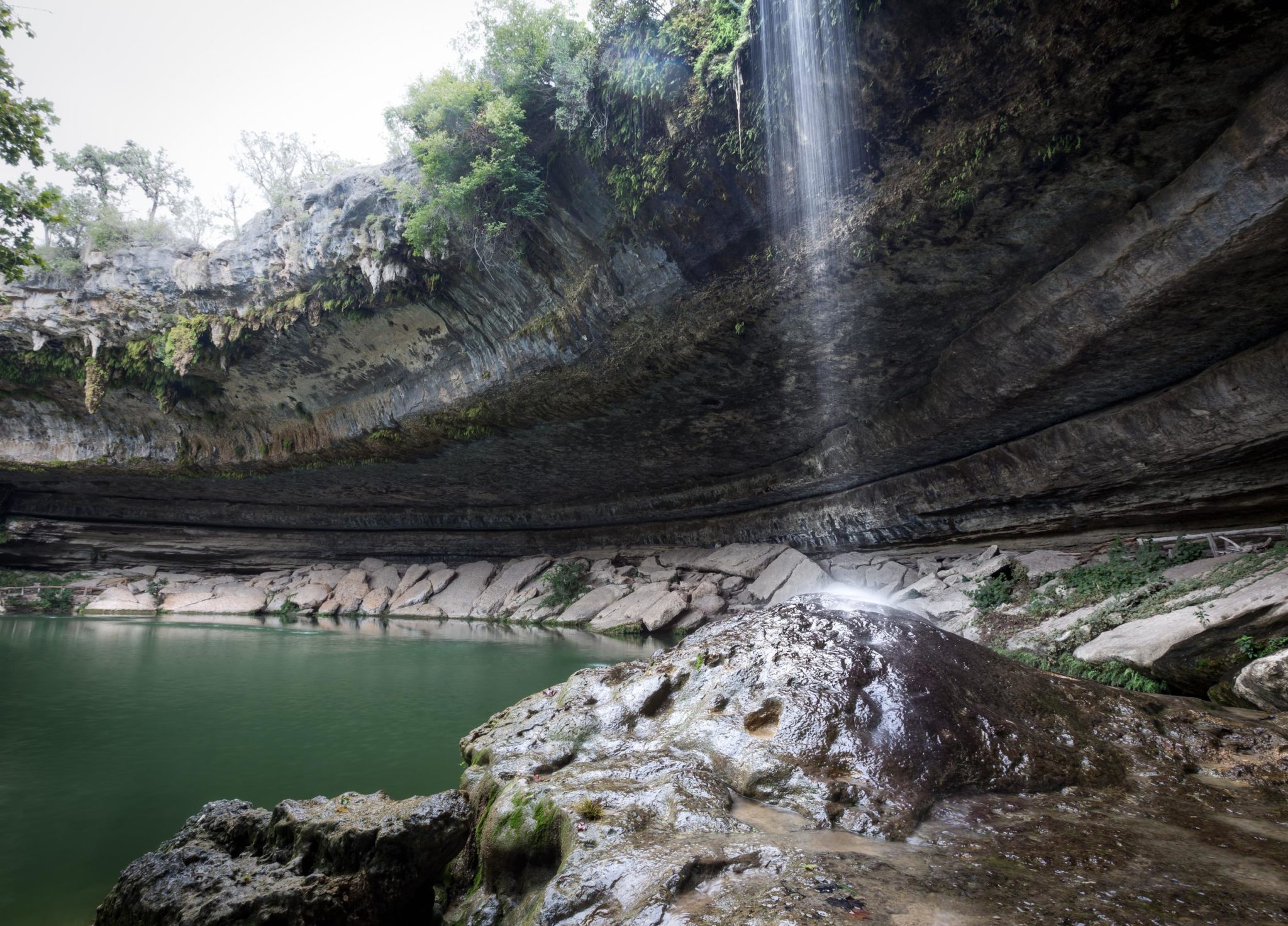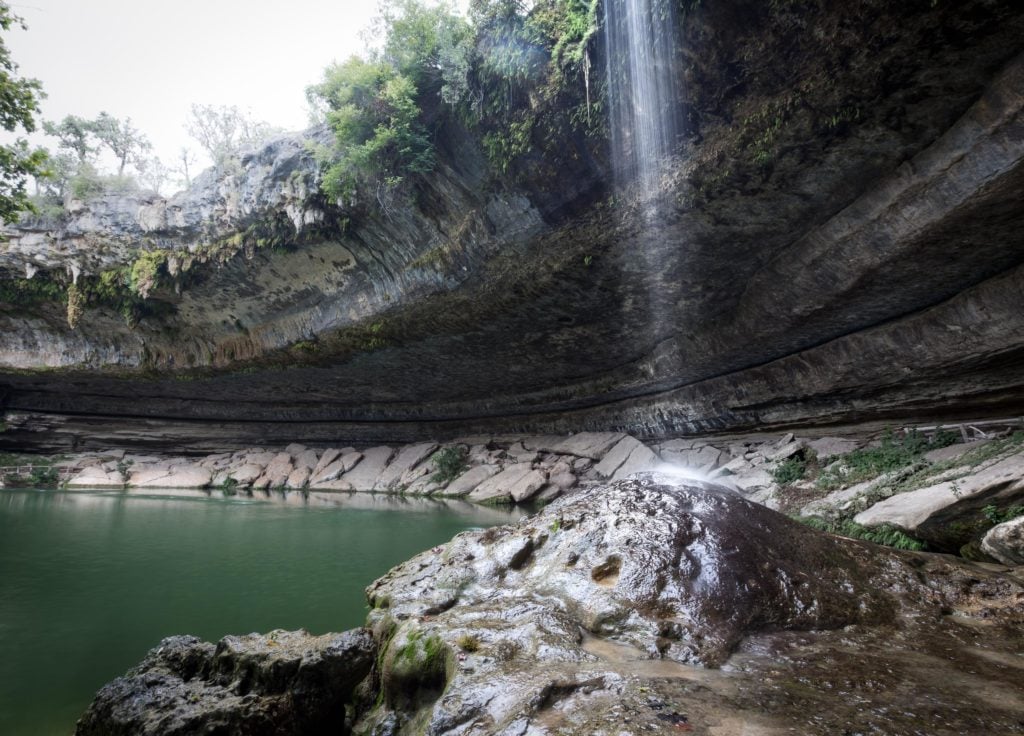 Hamilton Pool Preserve is a stunning recreational area located west of Austin. With a stunning waterfall Hamilton Pool has become a popular summer swimming spot as well, just be sure to check if there are any warnings for the water.
Hamilton Pool Preserve on Google Maps
---
In conclusion, there are a lot of beautiful places to take pictures in Austin, Texas. This city has everything, from beautiful murals and street art to beautiful nature scenery. Don't be afraid to go off the beaten road to find an Instagrammable hidden gems.
I hope my list of places to take pictures in Austin helps with your Texas trip planning! With a little planning and imagination, you'll be able to take stunning shots that really show how beautiful Austin is. So get your camera and go out and have fun in the city. If there is a spot I missed let me know in the comments below.
---
Enjoyed this article?
Save a pin below to Pinterest