Known as the land of enchantment New Mexico is a beautiful place. With sweeping deserts and large mountain ranges the state has plenty of photography opportunities.
Here are the 12 best places to take pictures in New Mexico:
---
1. White Sands National Park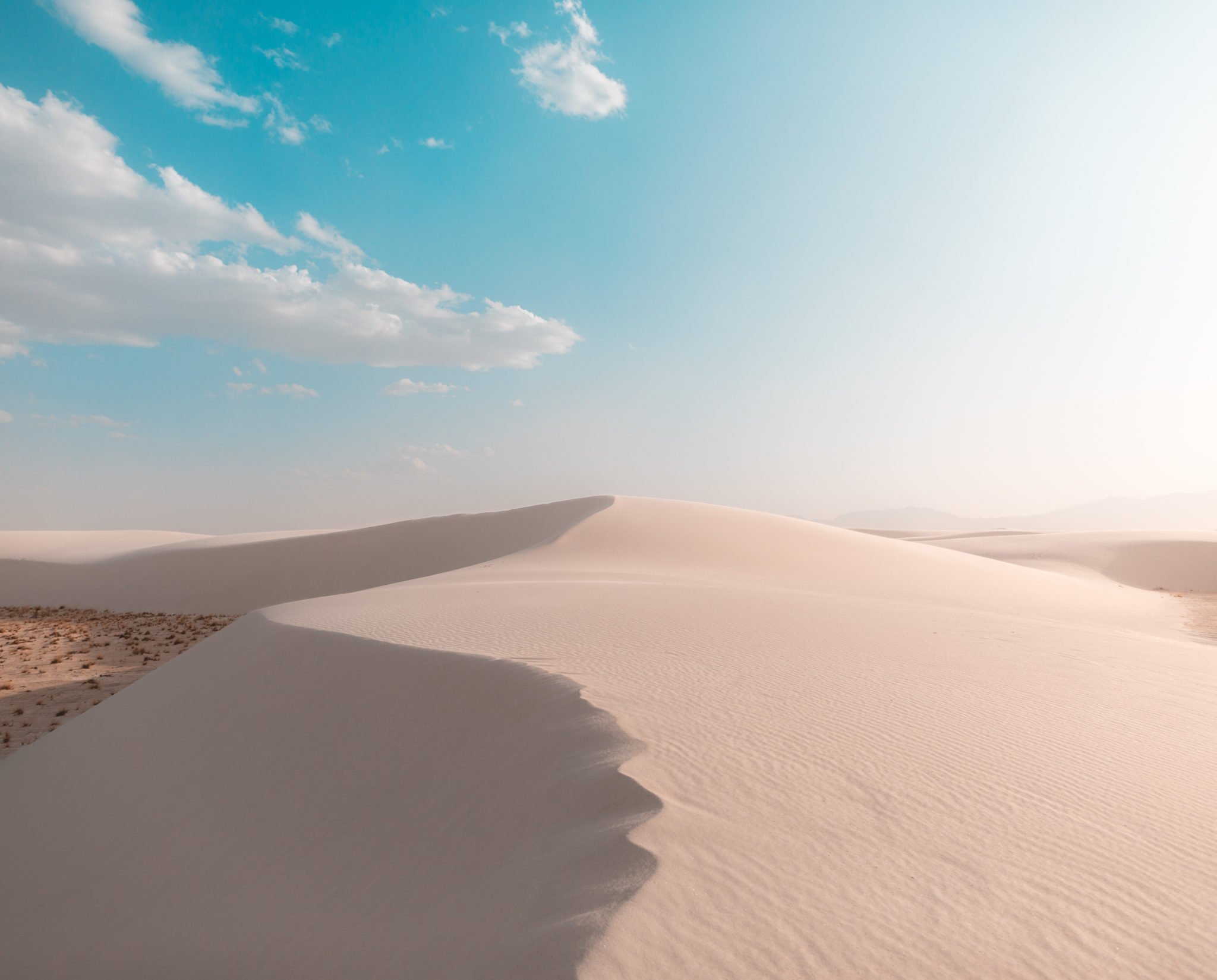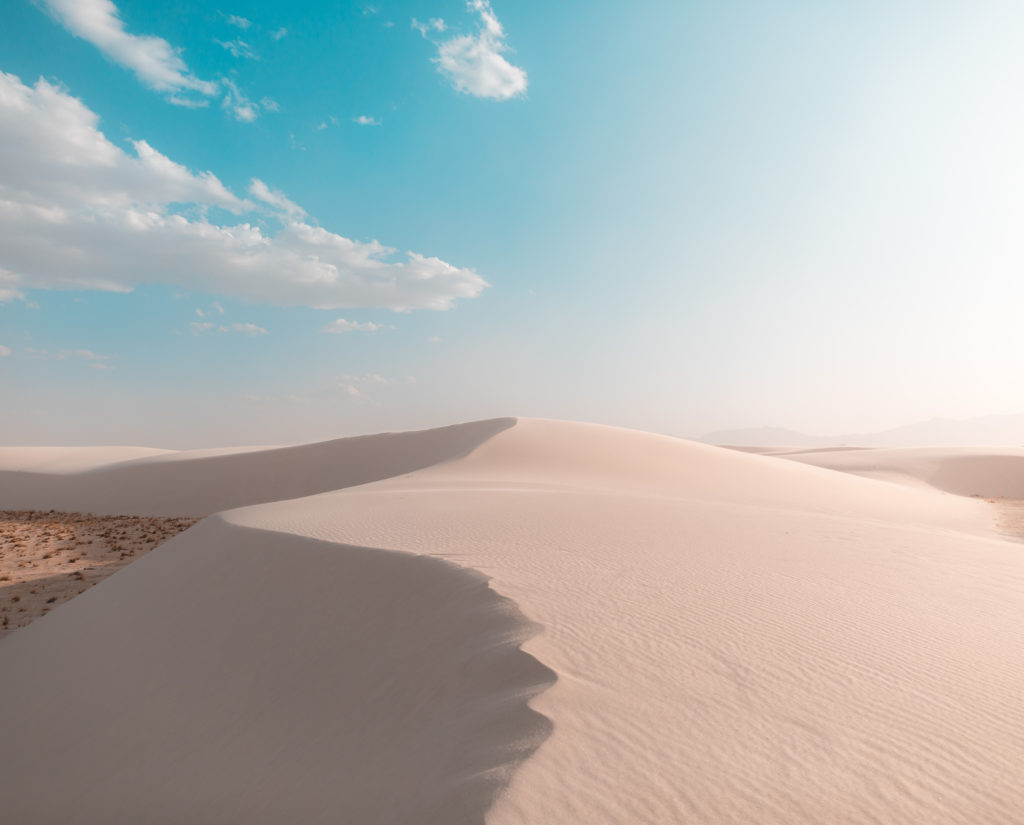 By far one of my favorite places in New Mexico is White Sands National Park. The park is quite small and can mostly be explored in a few hours. I highly recommend visiting for sunset for the best views of the park. Just make sure to check the park's hours on their website.
White Sands National Park on Google Maps
---
2. Bisti Badlands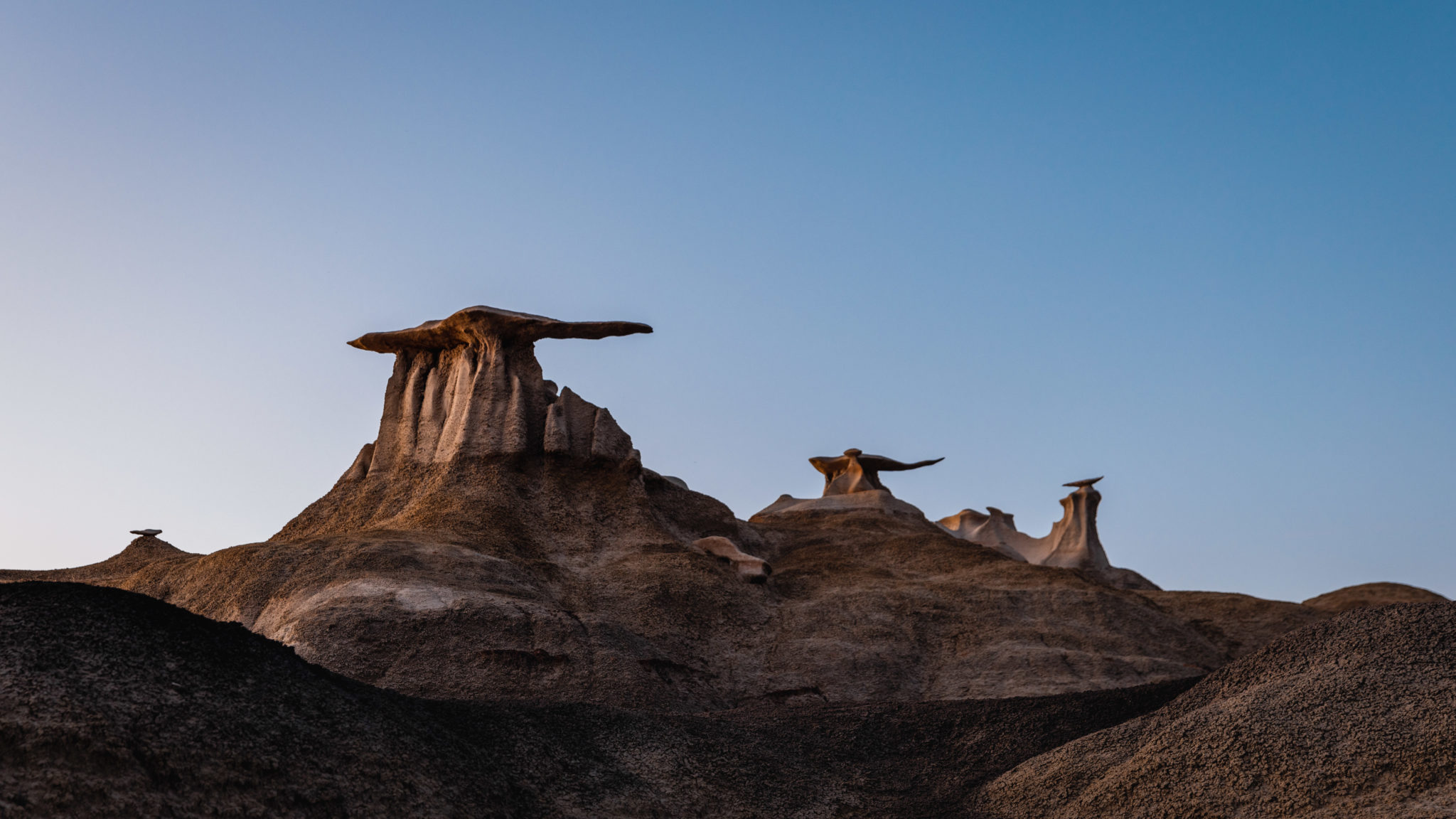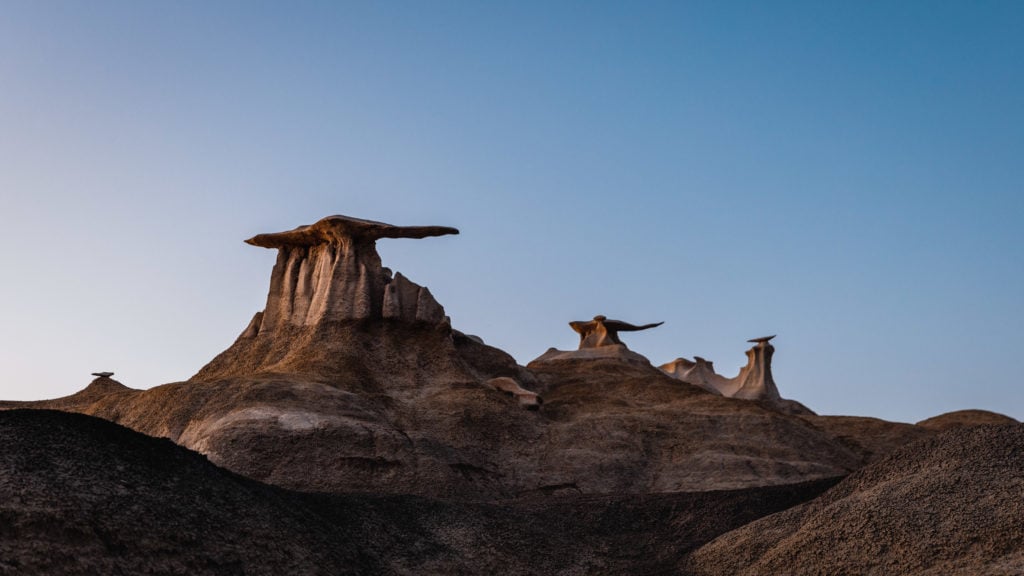 The Bisti Badlands is a unique area which photographers will love. Bisti/De-Na-Zin Wilderness consists of 45,000 acres of unique rock formations that you're free to roam. Just be careful when visit it's easy to get lost so having a GPS device is recommended. On my visit I photographed sunset at the Stone Wings which you can read about in my full guide.
Bisti Badlands on Google Maps
---
3. Albuquerque International Balloon Fiesta
While it's a seasonal event New Mexico is known for its stunning hot air balloon festival. Taking place in Albuquerque the festival has over 500 hot air balloons during its 9-day festival.
Albuquerque on Google Maps
---
4. Bandelier National Monument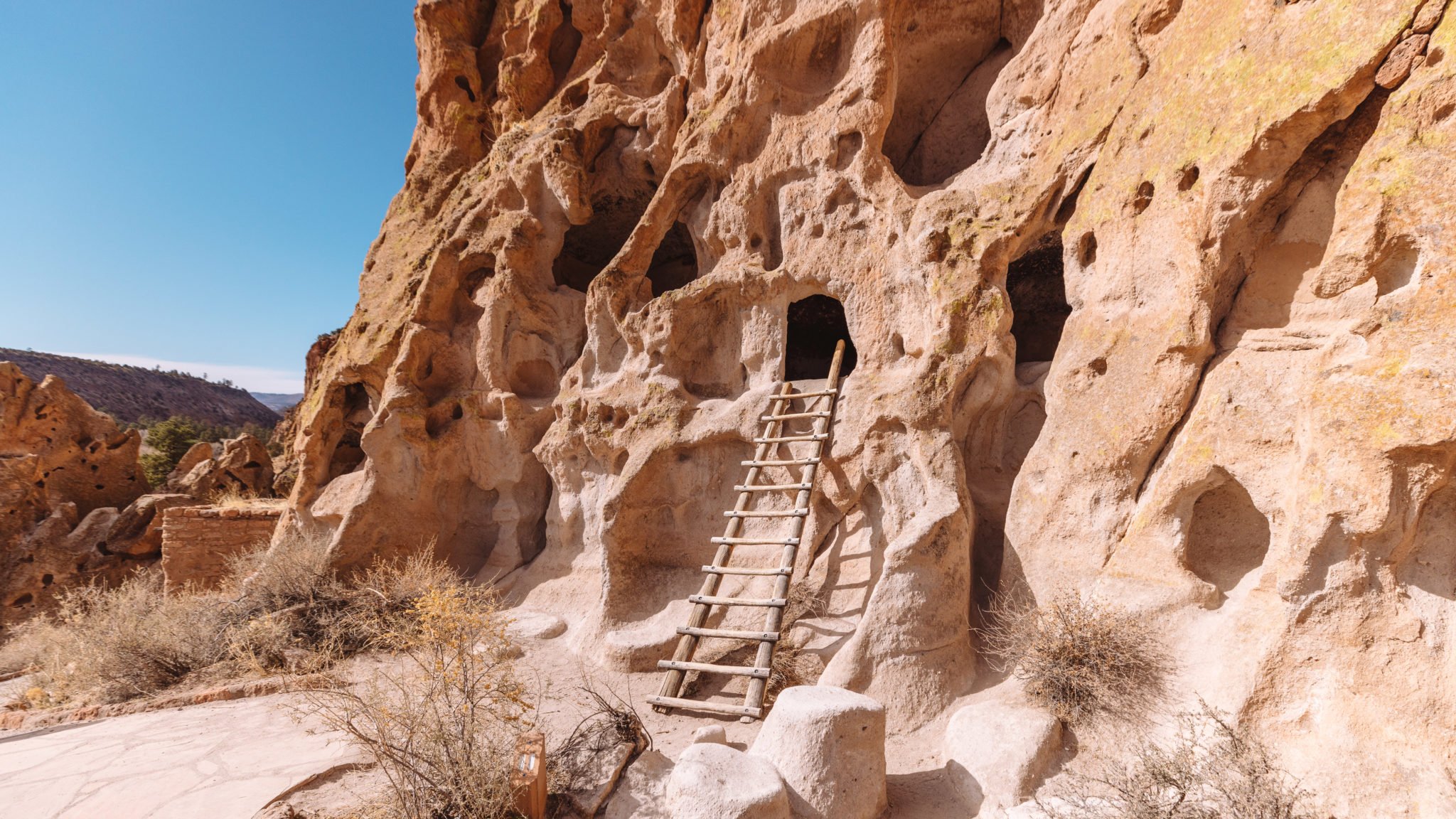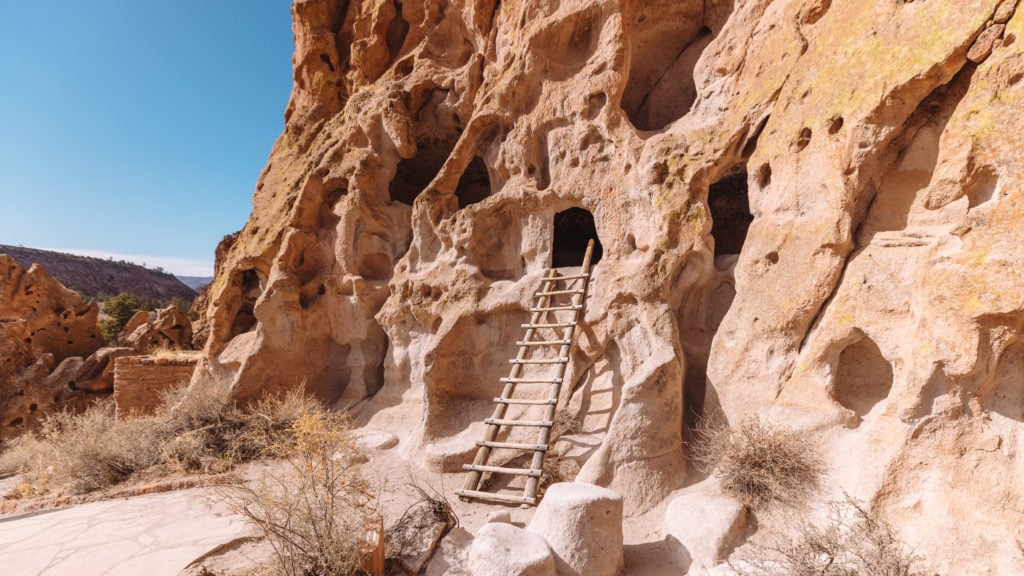 The Bandelier National Monument protects over 33,000 acres of land that include cliff dwellings and plenty of beautiful vantage points. The highlight of the area are the Ancestral Puebloans that date back to 1150AD and 1600AD.
Bandelier National Monument on Google Maps
---
5. Carlsbad Cavern National Park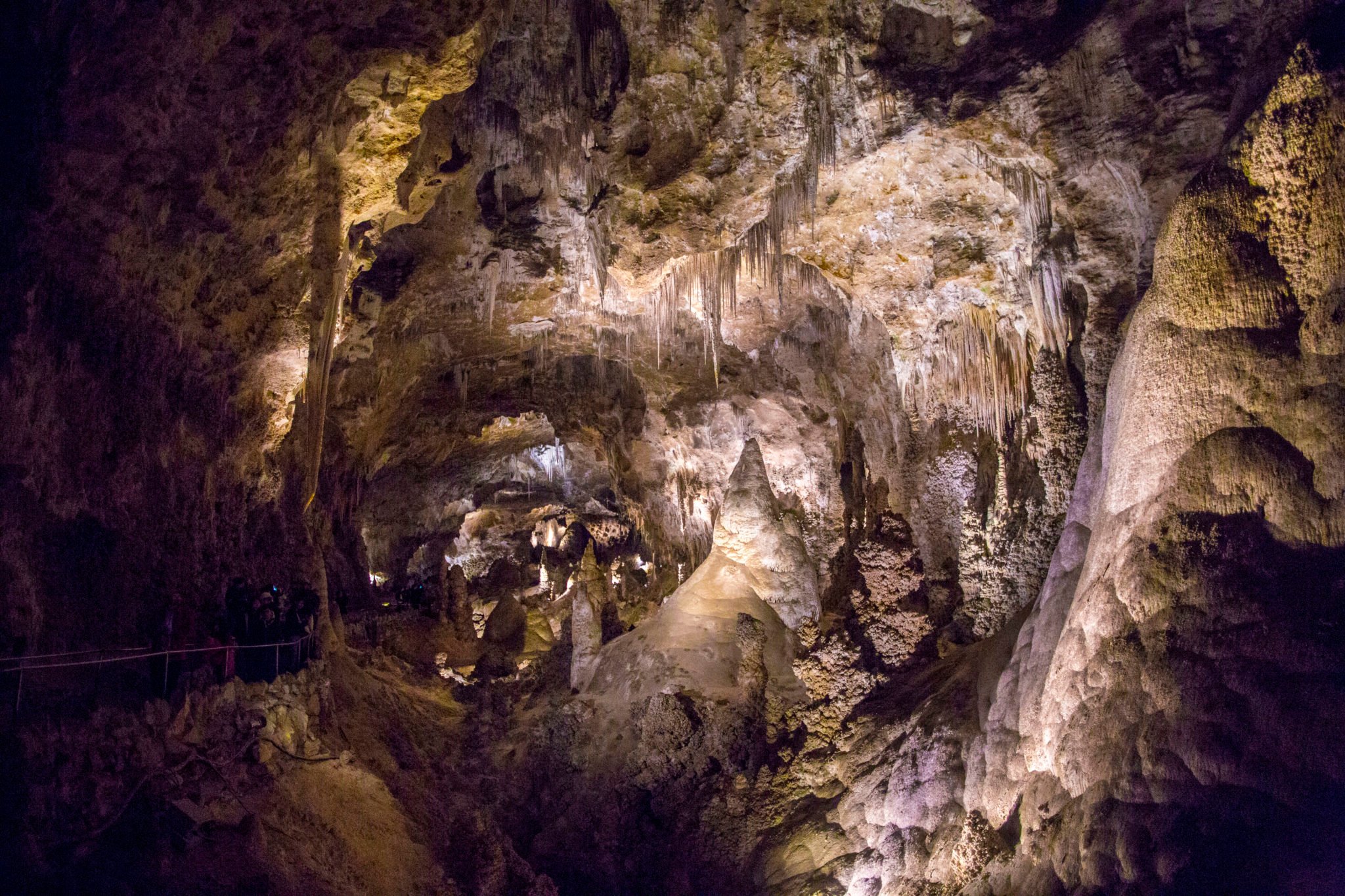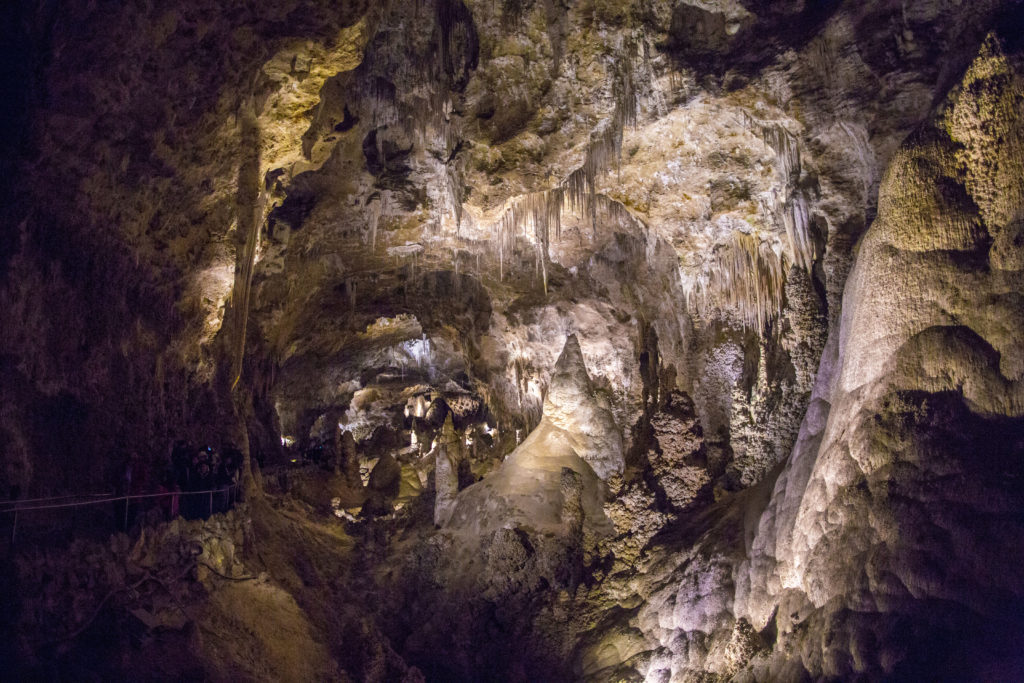 Known for its unique 'show cave' Carlsbad Cavern National Park is located in southeastern New Mexico. The cavern at Carlsbad features a large limestone chamber named 'the Big Room' which is the largest chamber in North America.
Carlsbad Cavern National Park on Google Maps
---
6. Ghost Ranch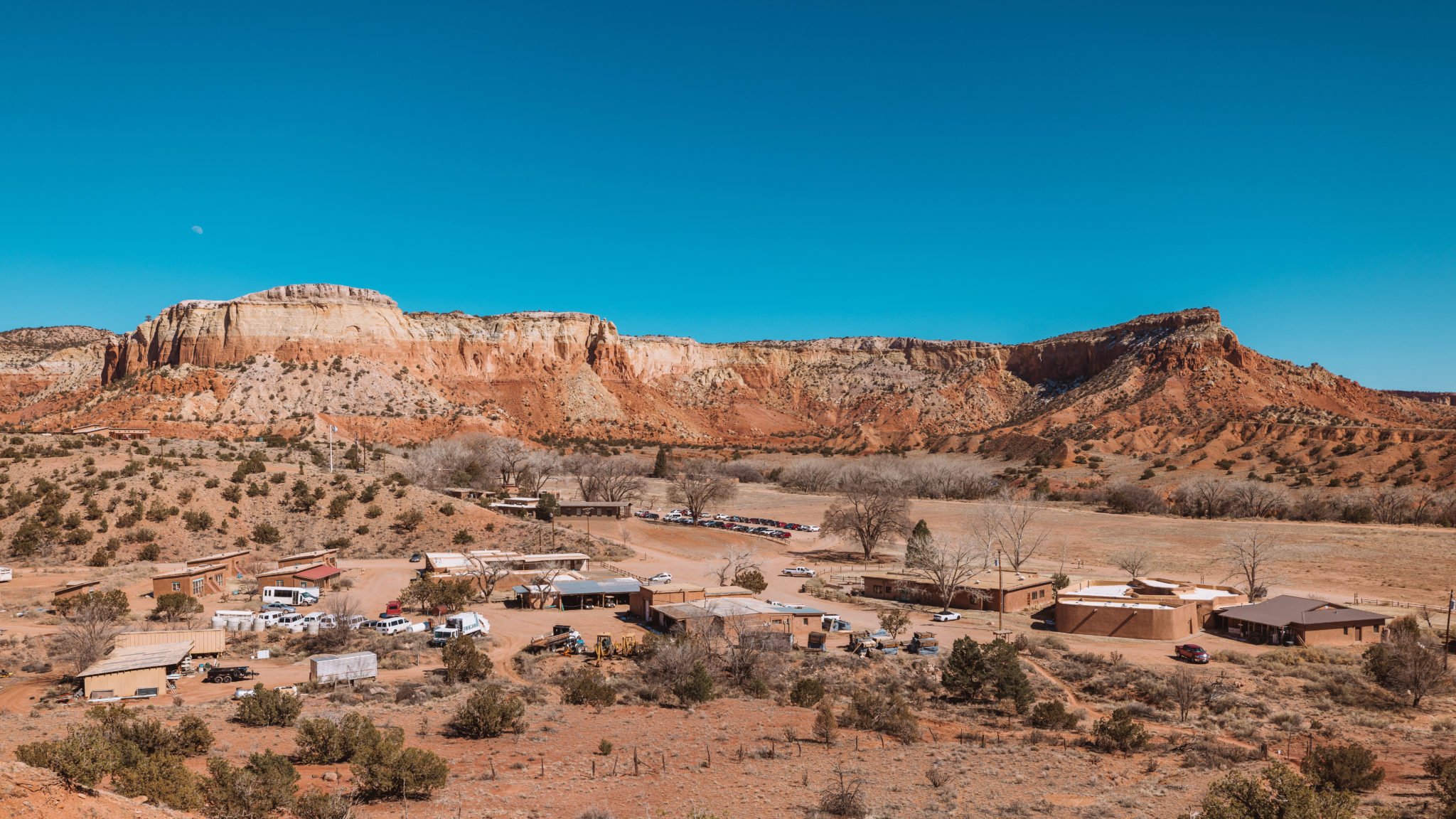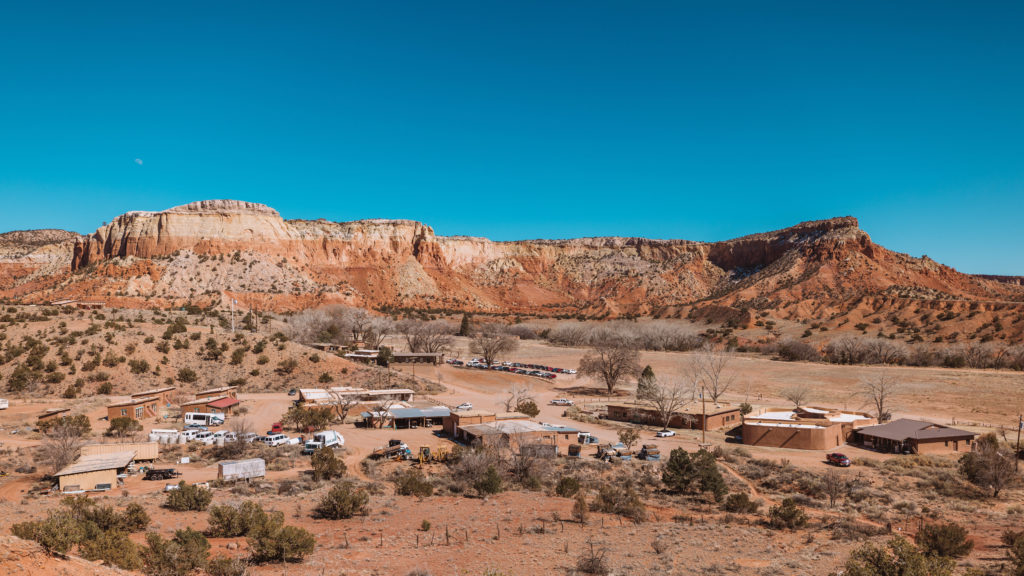 Located about an hour out of Santa Fe is Ghost Ranch. Known for being owned by Georgia O'Keeffe many of her paintings are inspired by the landscape. Be sure to do the hike to Chimney Rock while visiting Ghost Ranch.
Ghost Ranch on Google Maps
---
7. Shiprock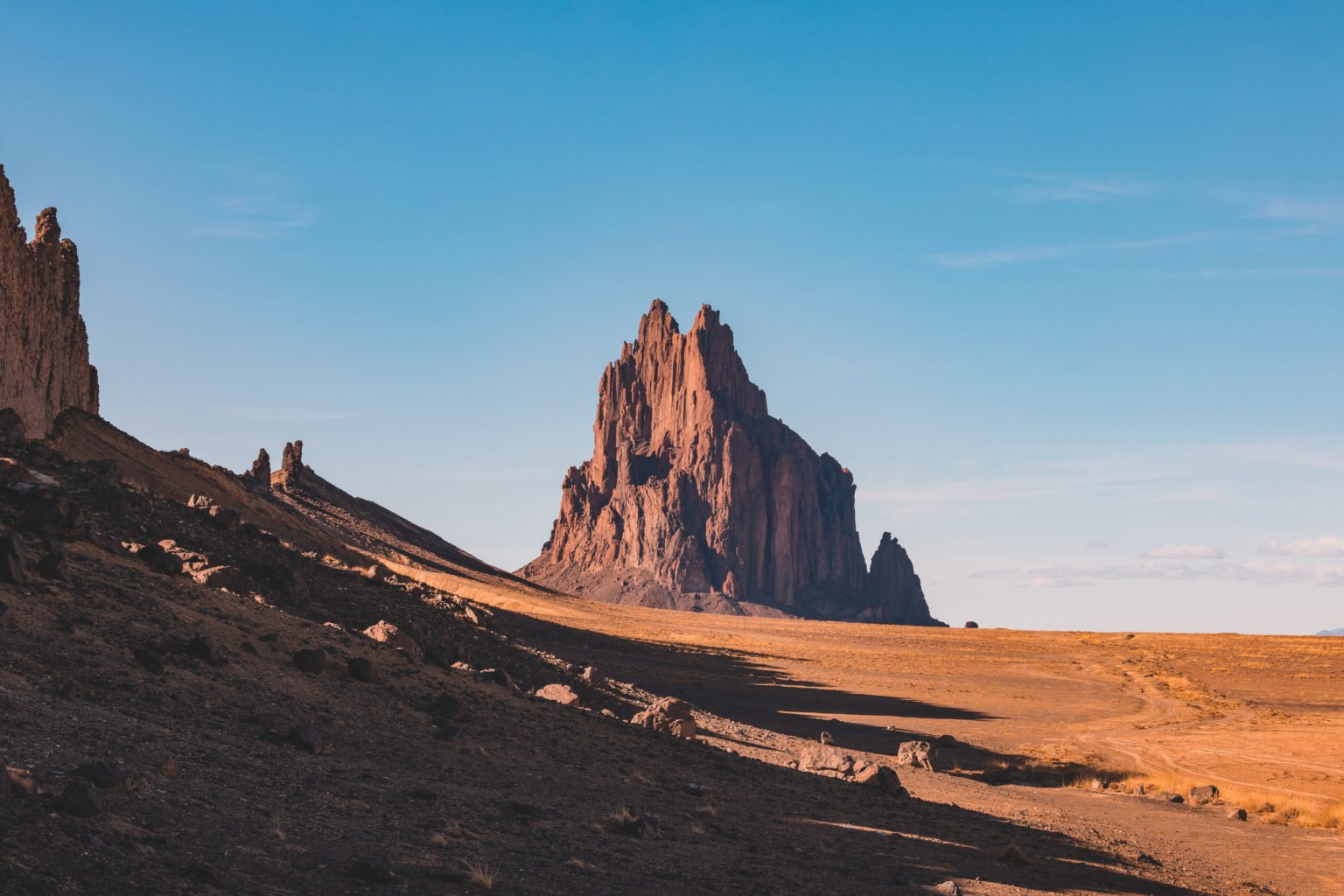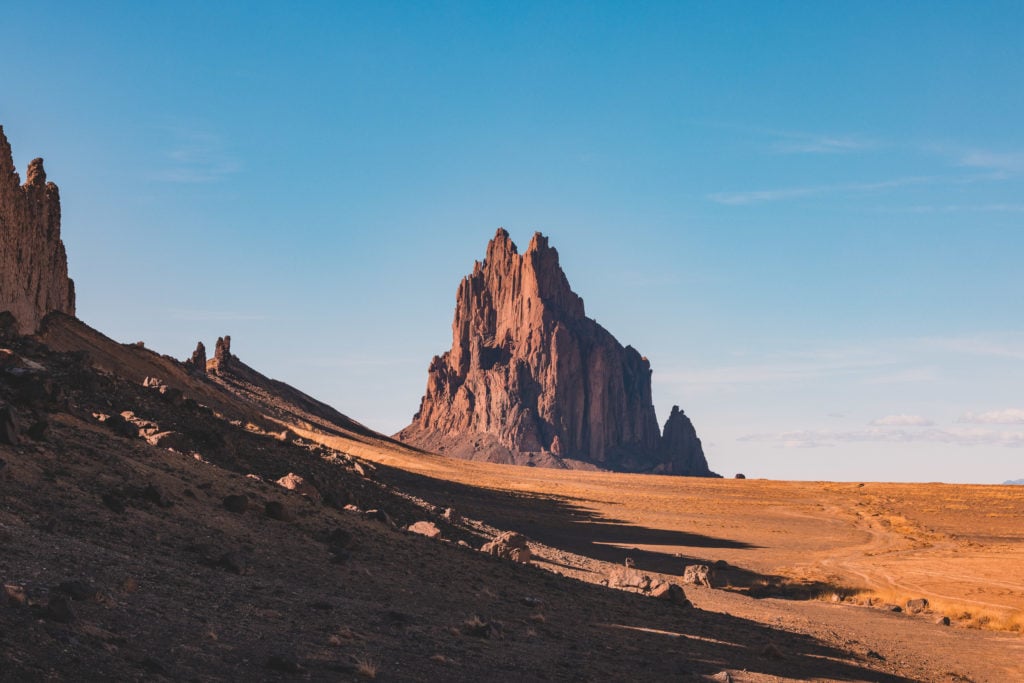 Shiprock has to be one of the most unique rock formations in the United States. Shiprock is a sacred place for the Navajo people so just be sure to be respectful of the area. The Navajo website recommends only enjoying it from the highway and not to drive on the dirt road. So I recommend bringing a telephoto or a drone to get a unique perspective from a distance.
Shiprock on Google Maps
---
8. Rio Grande Gorge Bridge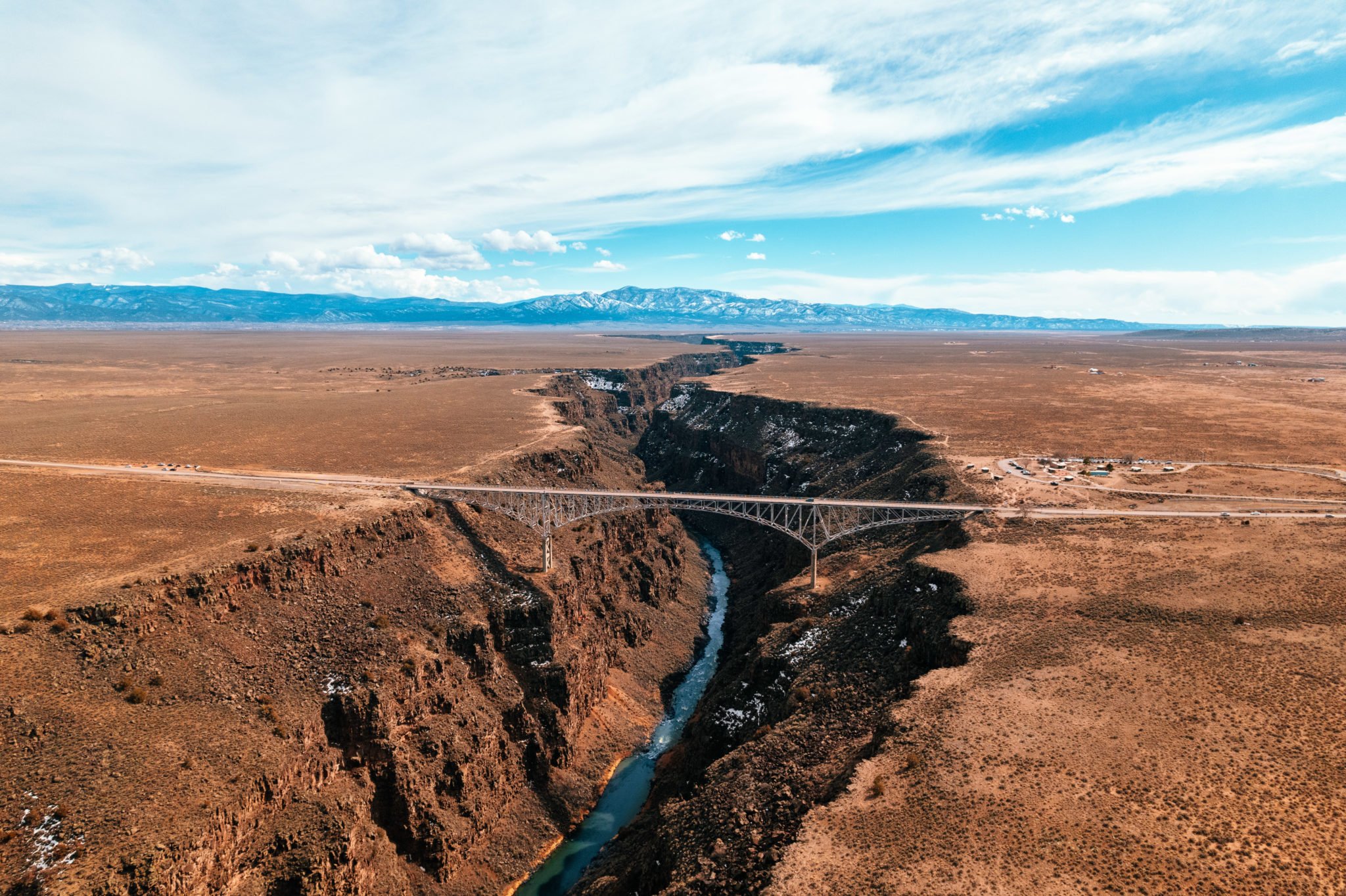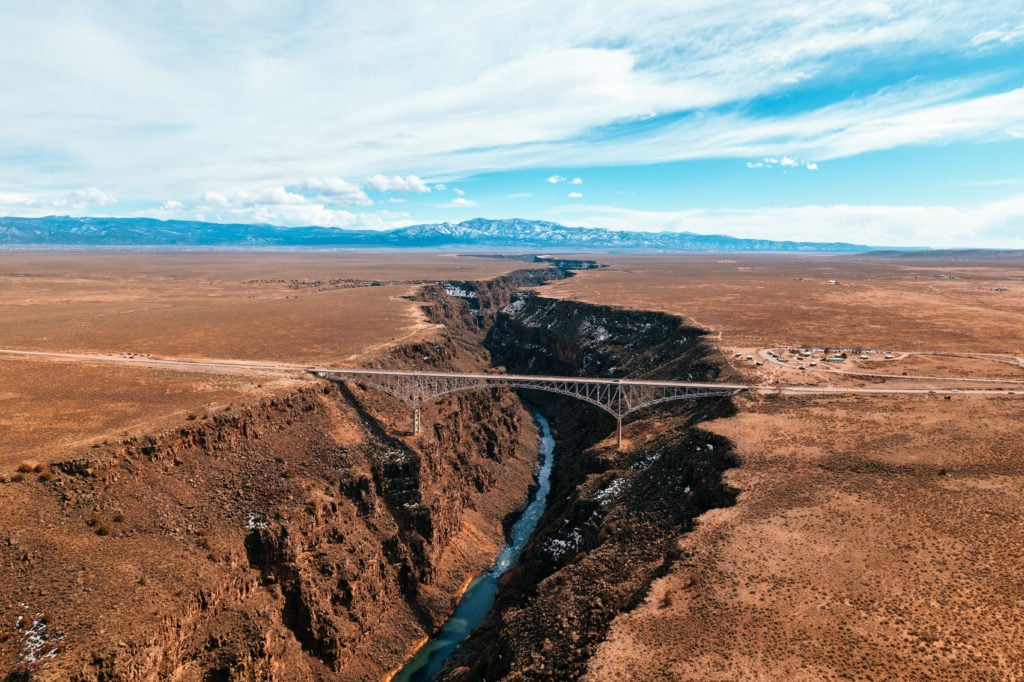 Just outside of Taos you'll find the Rio Grande Gorge Bridge. The massive bridge spans across the Rio Grande Gorge offering sweeping views of the area. If you have time you can also do the West Rim trail which is right at the bridge.
Rio Grande Gorge Bridge on Google Maps
---
9. Taos Pueblo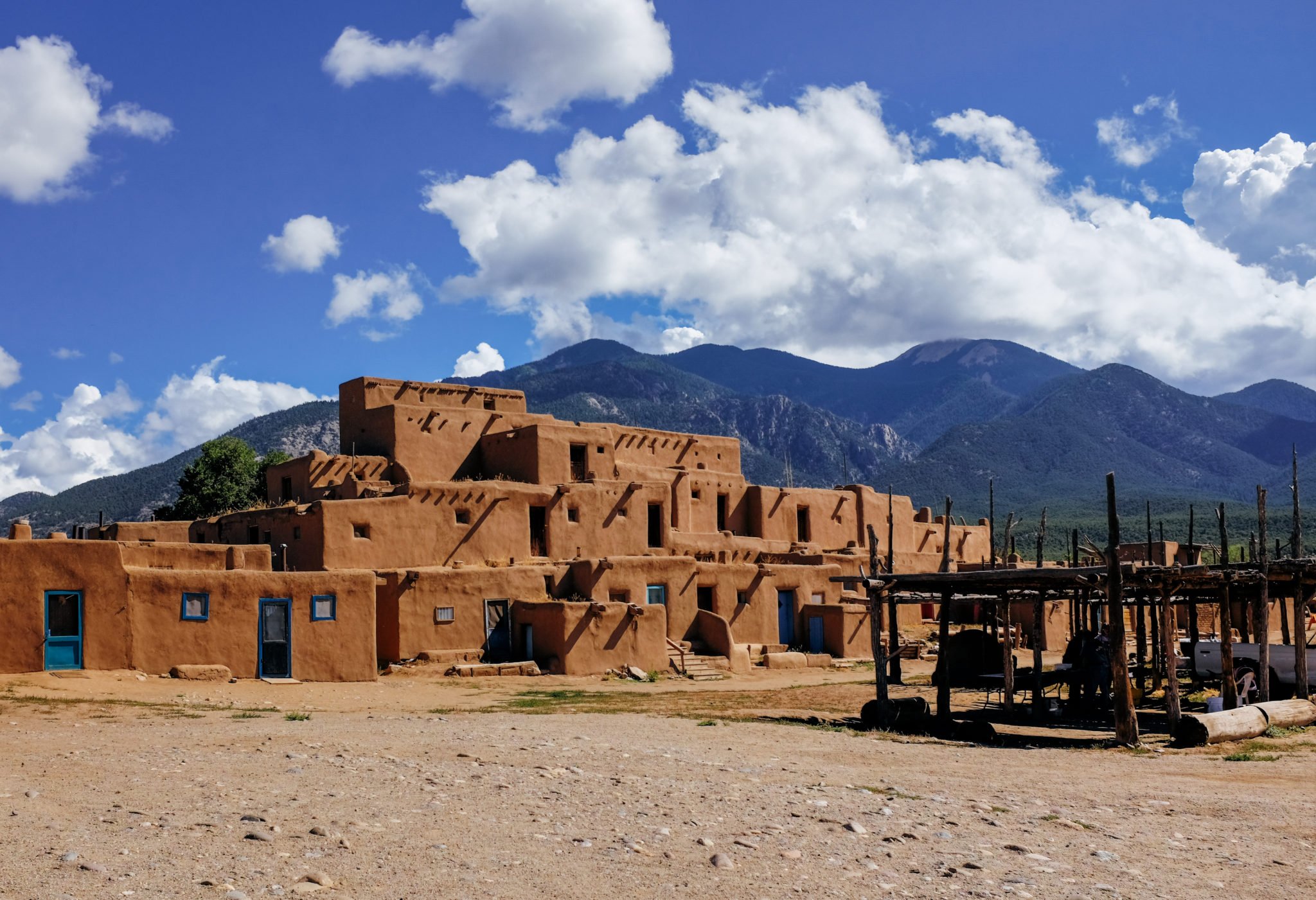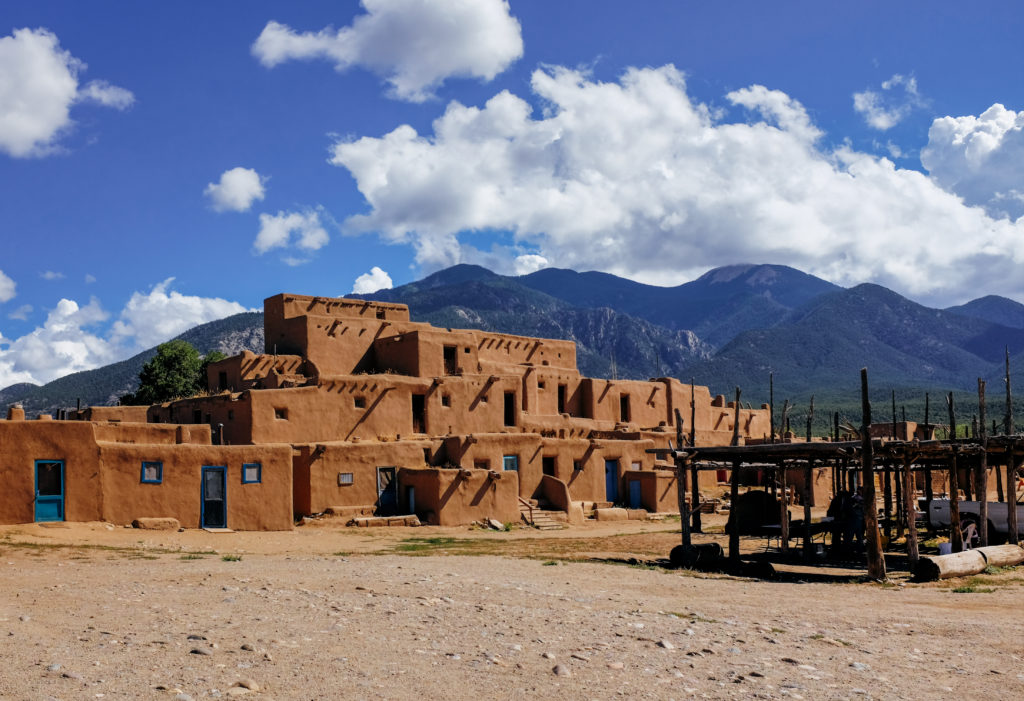 Many people think of Taos Pueblo when they think of New Mexico. On my visit they were closed to any outsides so be sure to look up their status before traveling there.
Taos Pueblo on Google Maps
---
10. Very Large Array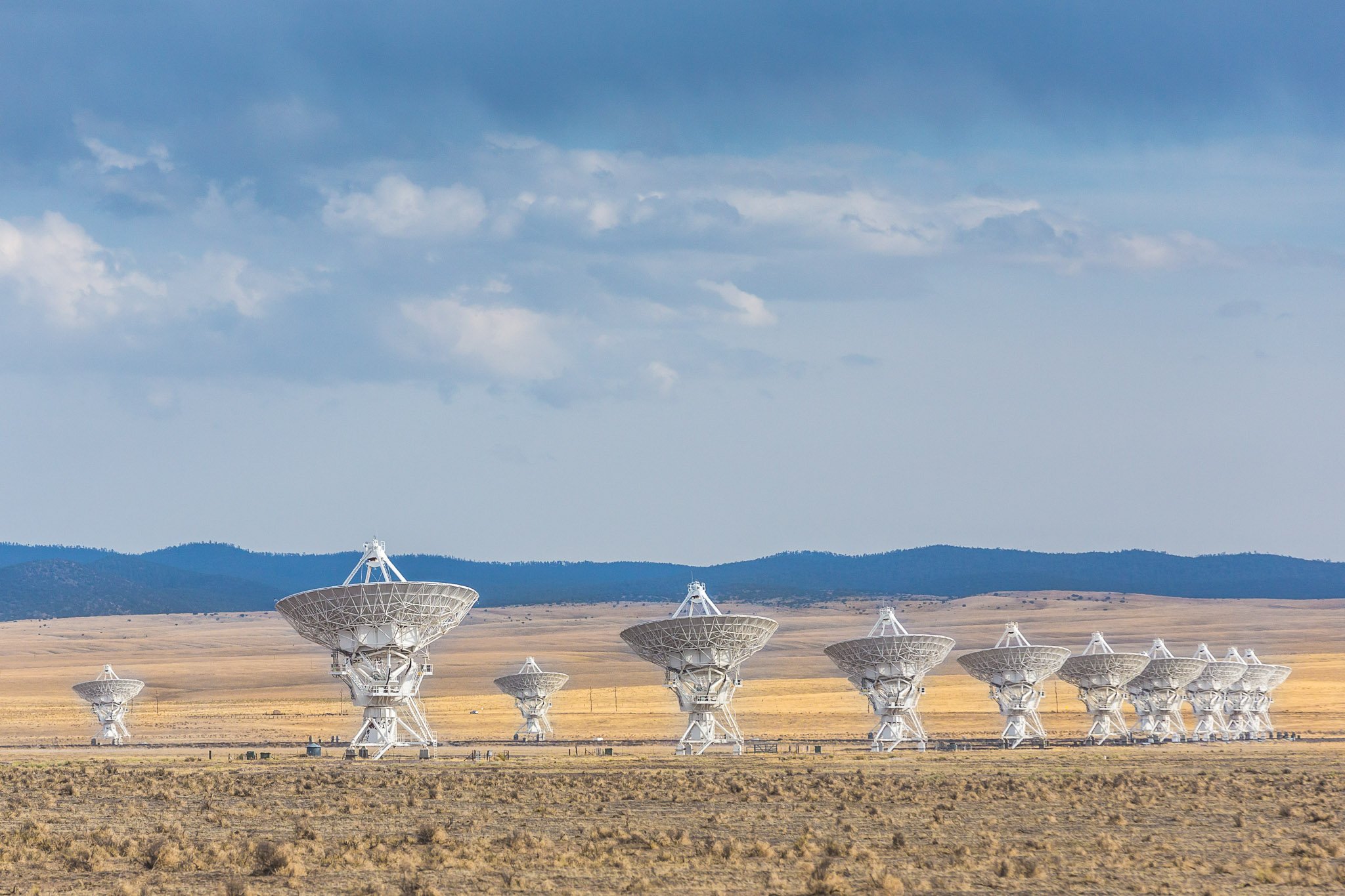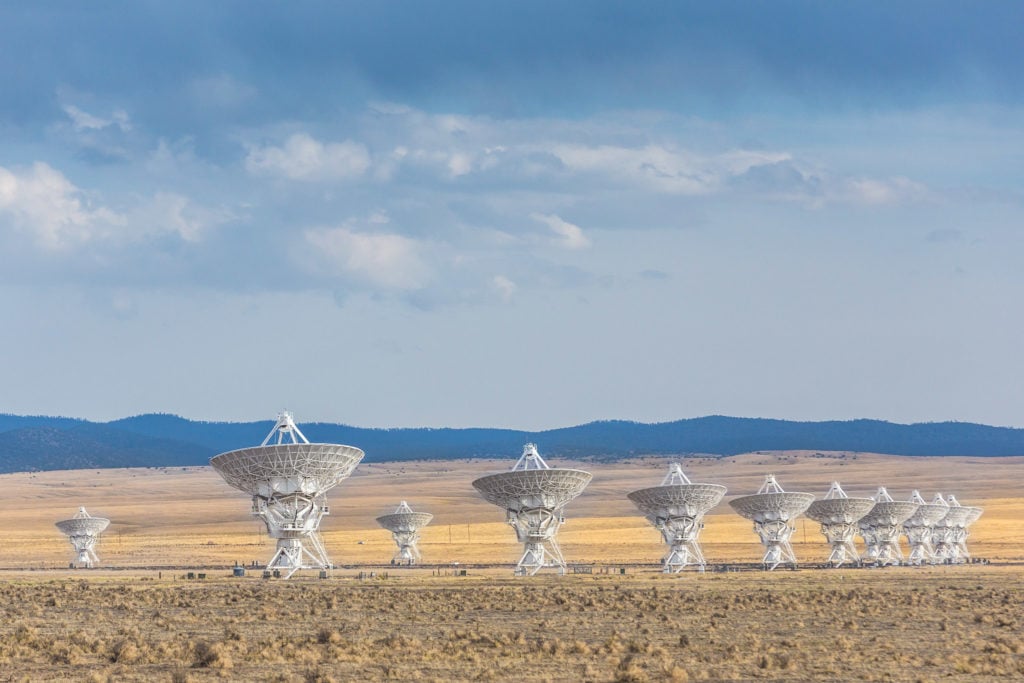 Located 2 hours out of Albuquerque is the Very Large Array which consists of 28 25-meter radio telescopes. The unique instruments are used by astronomers to research black holes and other cosmological anomalies. The Very Large Array makes for an interesting photo as well with them sitting in the desert. You can check their official website for more details.
Very Large Array on Google Maps
---
11. Valles Caldera National Preserve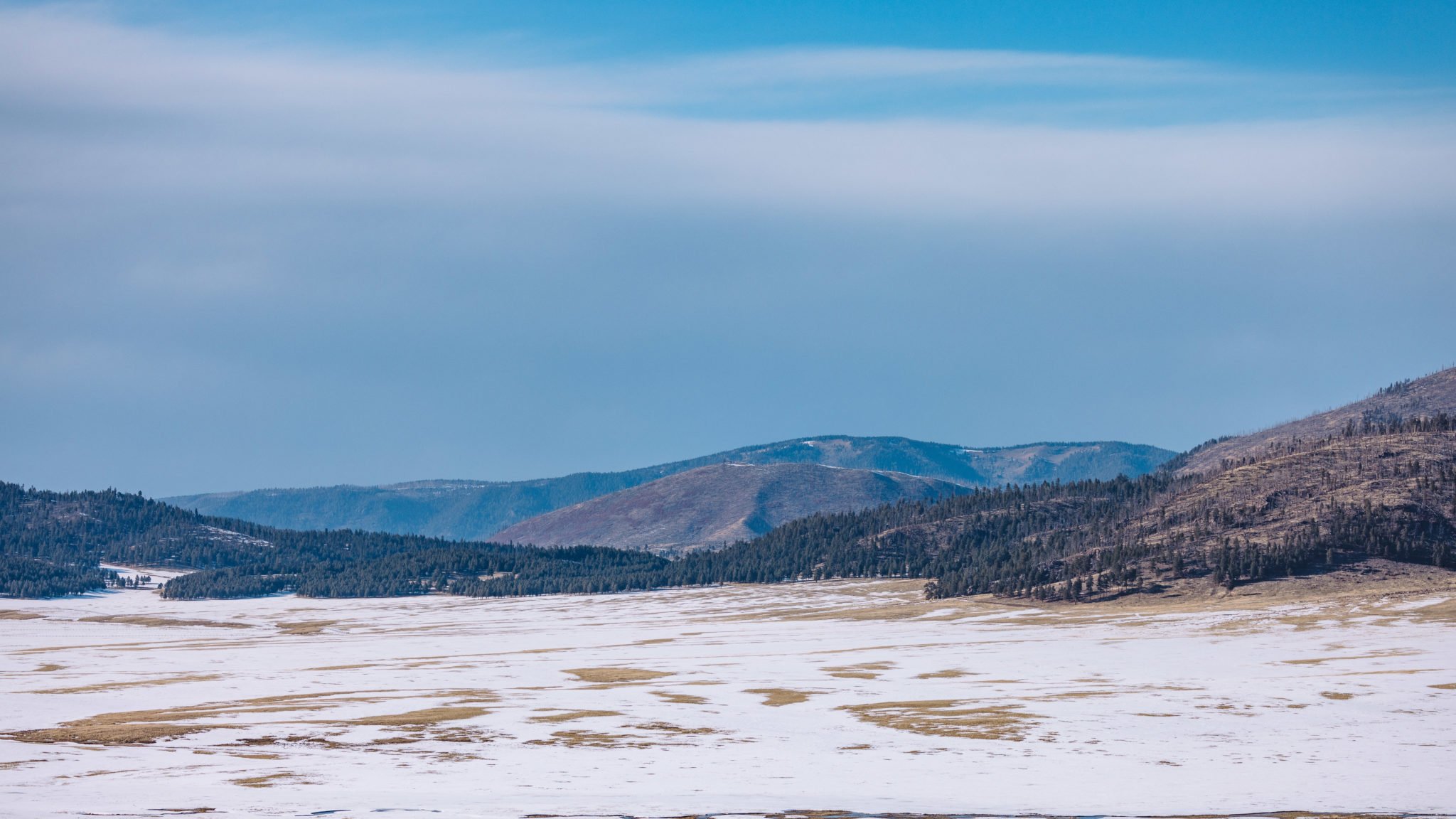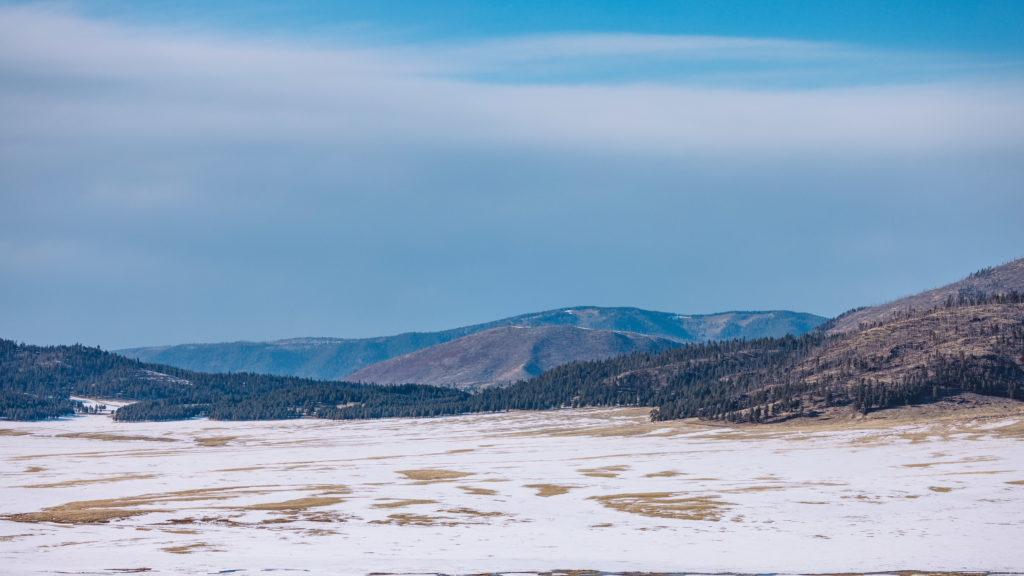 Valles Caldera is a 13-mile wide meadow was originally a volcano and offers plenty of sweeping mountain views. I especially enjoyed the drive from Bandelier National Monument to Valles Caldera which takes you through some nice scenery. It's also good to know that the whole area is a no drone fly zone.
Valles Caldera National Preserve on Google Maps
---
12. Kasha-Katuwe Tent Rocks National Monument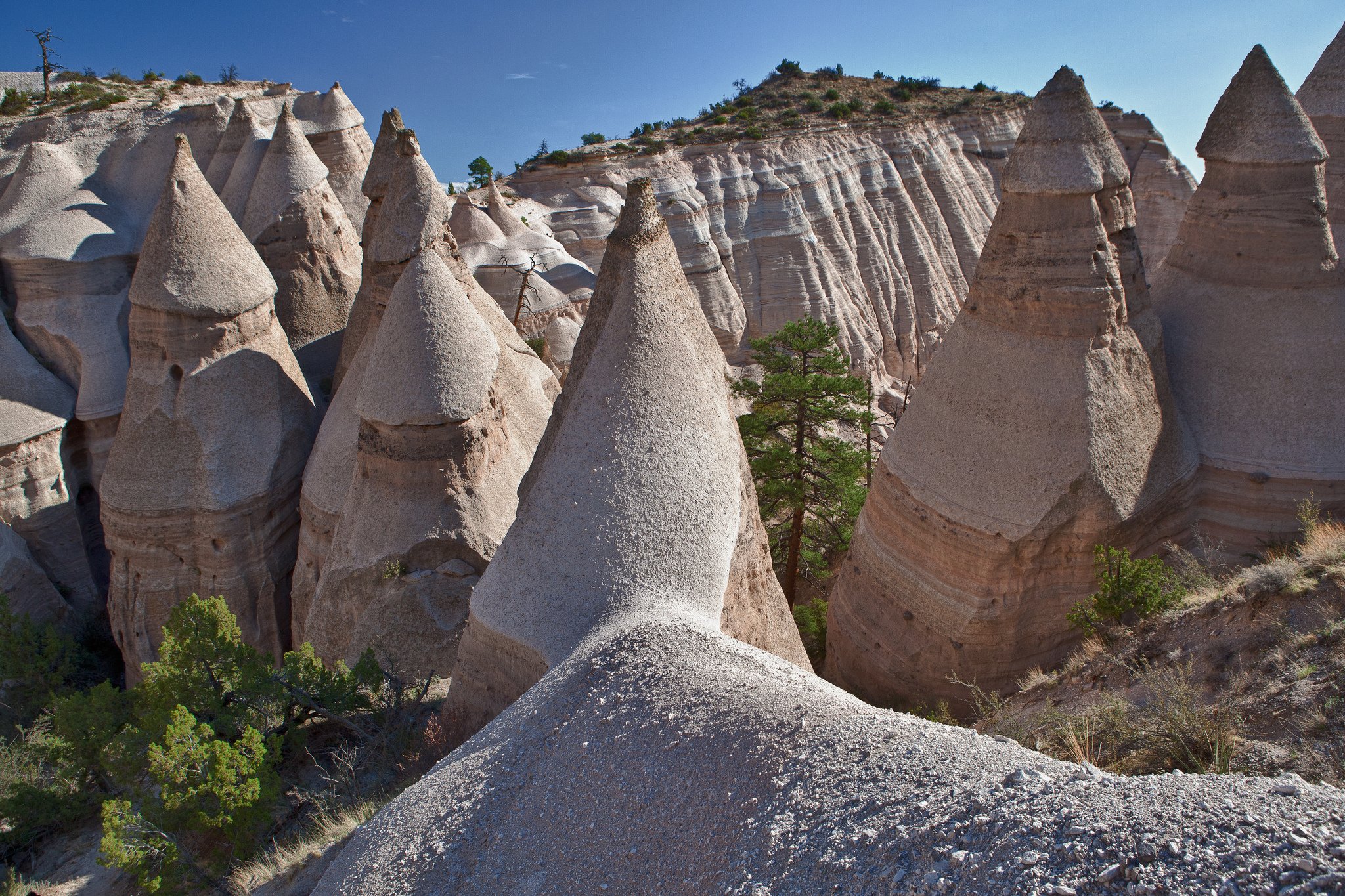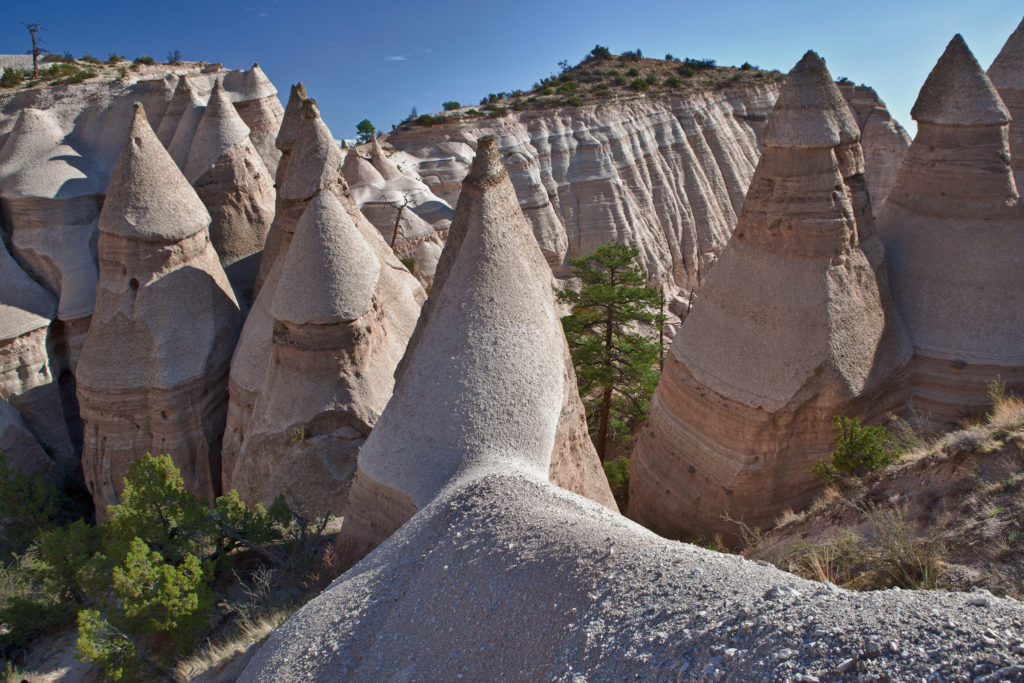 Kasha-Katuwe Tent Rocks National Monument hosts some stunning rock formations formed over centuries. The National Monument is known for its unique "white cliffs" that are created from volcanic activity.
---
New Mexico Photography Map
Here's a map of all the locations mentioned in this article.
---
Hopefully my list of beautiful places in New Mexico jump starts your trip to the area.
---
Enjoyed this article?
Share a pin below on Pinterest