It's hard to miss the unique sight of Shiprock with its huge 7,177 foot peak. Located in North West New Mexico you'll find Shiprock about an hour from Four Corners. The rock formation is a result of volcanic activity and the spire itself is an example of a volcanic neck.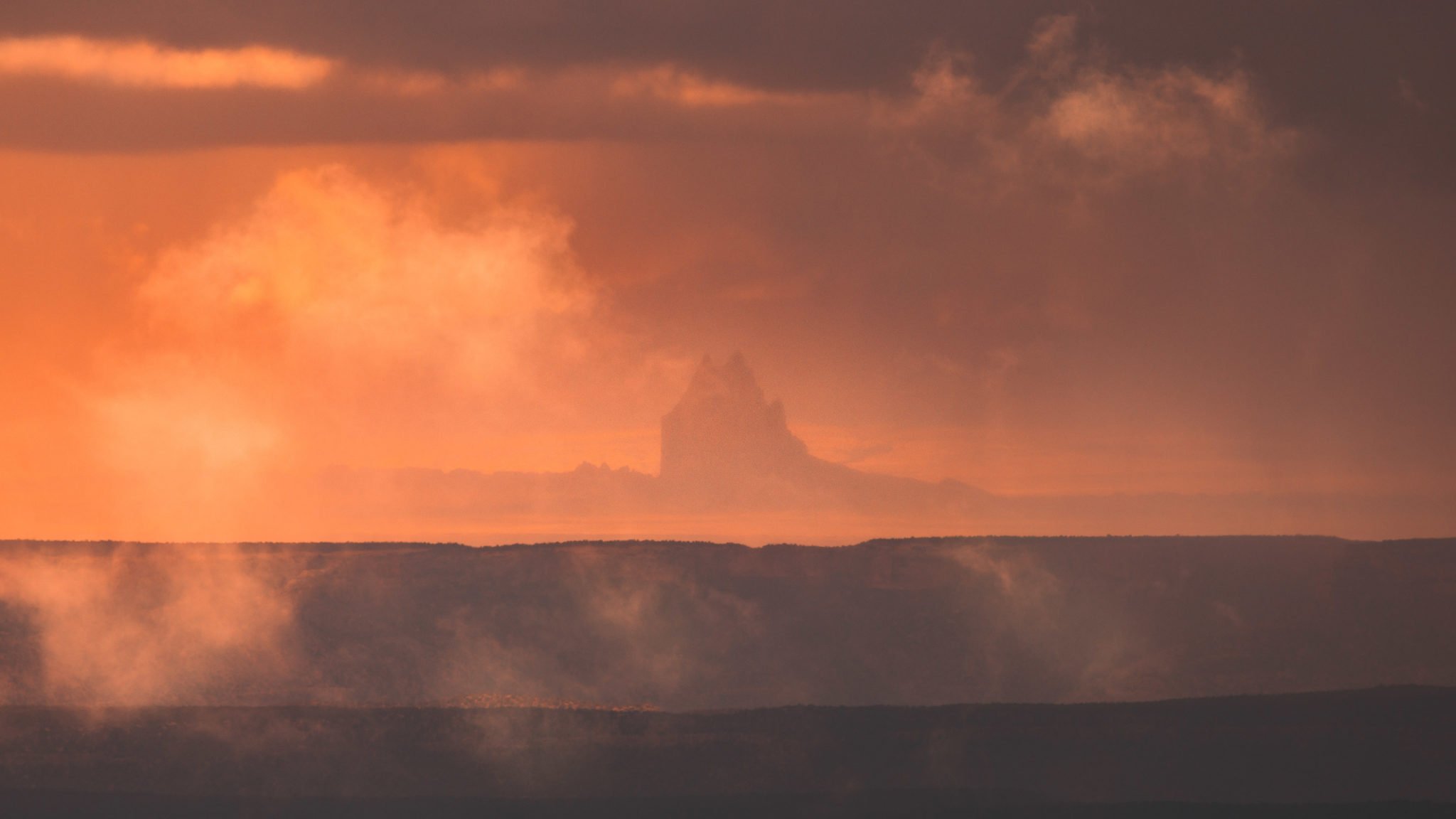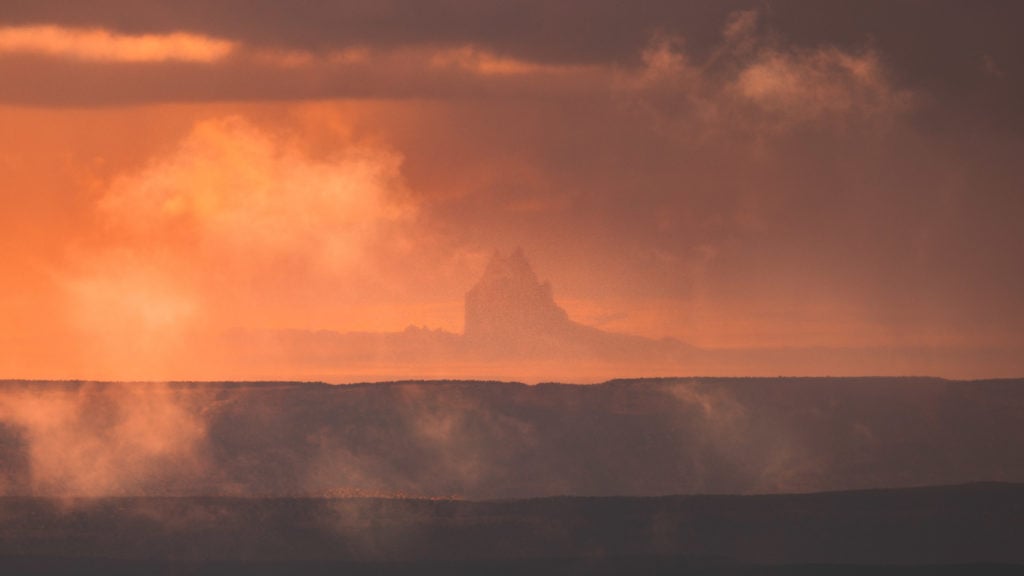 Be respectful when visiting Shiprock, the land is sacred to the Navajo people. It's recommended to stay on Indian Service Route 13 and stay off the dirt roads around Shiprock. I found the best view off of Route 13 at the Shiprock dike. There are a few pull offs to the east of the dike but you'll have to use the small shoulder on the side of Route 13 to be at the base. You can read more about the rules of Shiprock on the Navajo nation website.
Shiprock on Google Maps
---
Shiprock Photos
Here are photos of Shiprock in New Mexico including aerial photos from my DJI Air 2s.
Recommended photography gear: Since it's disrespectful to get near Shiprock and drive on the ground I recommend bringing a telephoto lens to capture Shiprock. By far my favorite angles were using my drone to capture the dike and Shiprock. I made sure not to fly over the terrain around Shiprock.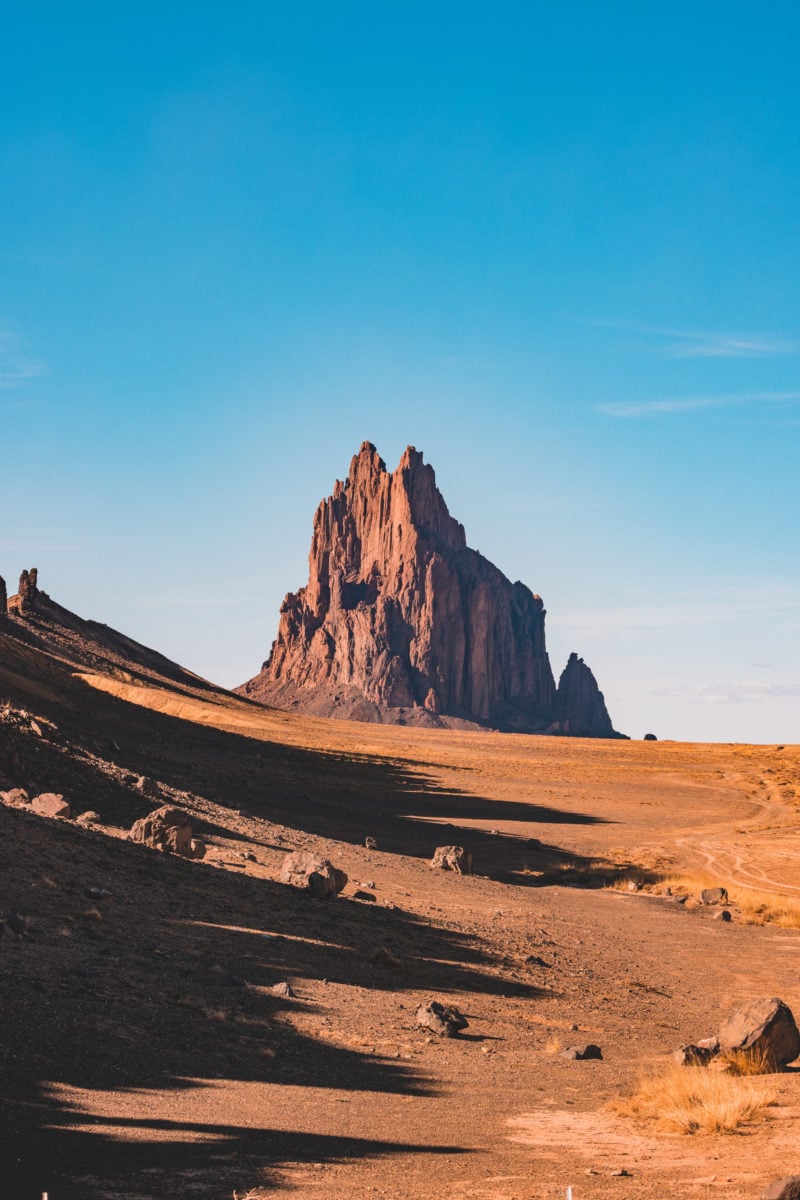 ---
Shiprock Movie Appearances
Shiprock has been featured in quite a few movies over the decades. Here are some notable movies Shiprock has made an appearance in.
---
Enjoyed this article?
Save an image below to Pinterest