If you are traveling across New Mexico White Sands National Park is well worth the stop. With miles and miles of rolling white sands this is the perfect place for desert photography. The park covers over 145,000 acres and contains the worlds largest gypsum dunefield on earth.
Previously called White Sands National Monument in December of 2019 White Sands has been officially made a National Park.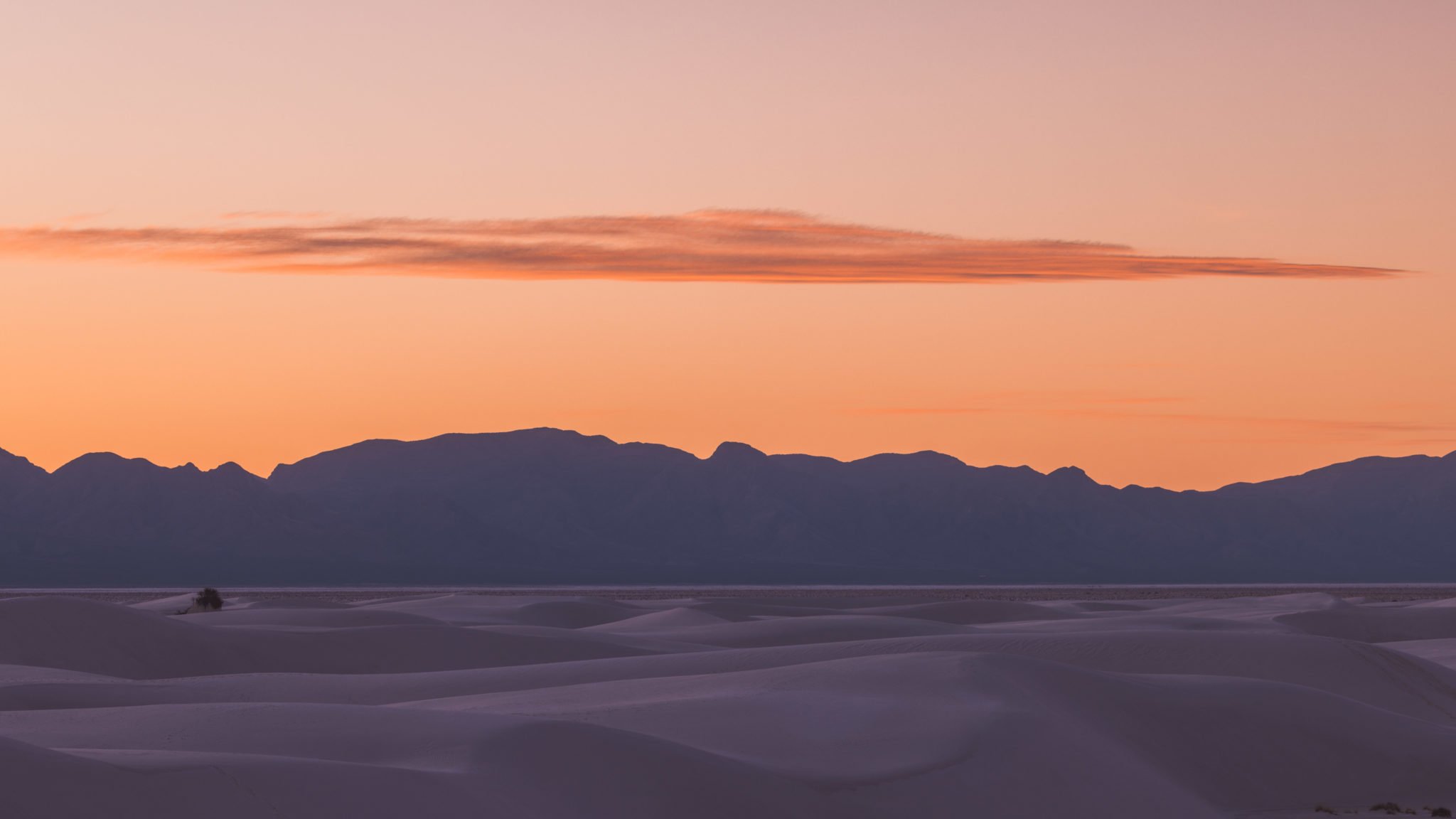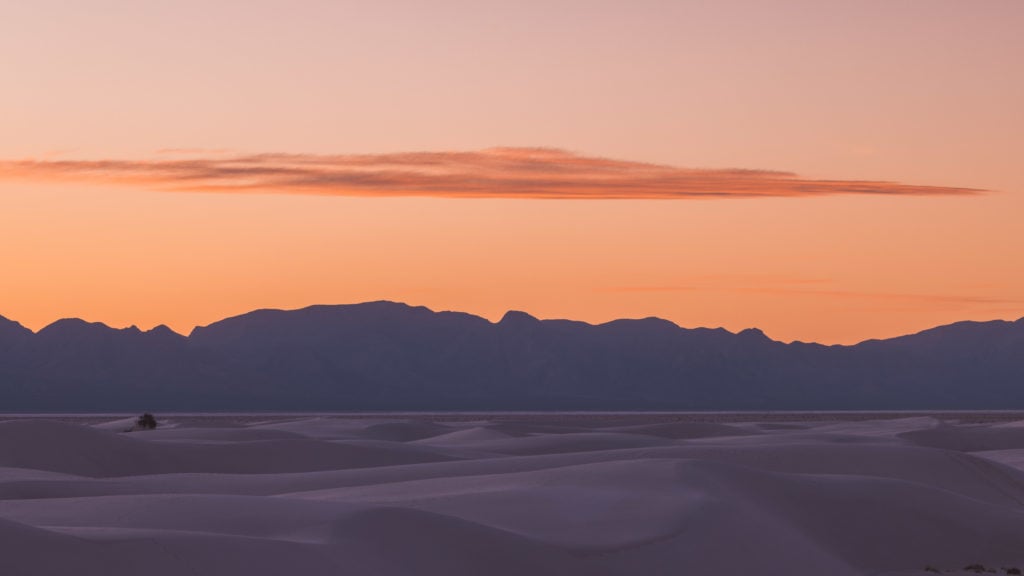 Let's get into everything you need to know when visiting White Sands National Park:
---
Tips for Visiting White Sands
Here are my top tips for visiting White Sands National Park.
Be aware of military tests that shut down the park. These happen a couple of times a week but for exact times check the park website for upcoming closures.
Most of the park can be seen in a day. With a few short hikes and one long one you can see everything in the park in a few hours.
Go for sunset! One of the best times to be on the dunes is at sunset.
Bring water. The last place you'll be able to fill up your water bottle is at the visitor center. The park recommends bringing 1 gallon of water per person since it can get extremely hot in the summer (dehydration is a huge risk here).
Sled down the dunes! You can buy a sled at the visitor center (or bring your own) and ride it down the sands.
Wear appropriate clothing and sunglasses. When wandering the dunes it can get very bright and hot so be sure to check weather conditions before heading out.
Be aware of your route. As you walk the dunes it's extremely easy to get disoriented and lost. So having a charged phone with a compass app or a GPS device can be quite helpful. Just be aware you won't have much reception on the dunes so knowing how to get back manually is helpful.
---
How to Get to White Sands National Park
The entrance and visitor center to White Sands National Park are located directly off US-70 in New Mexico. Like every National Park you'll have to pay to enter White Sands. It costs $25 for a day pass to White Sands but you also use an America the Beautiful pass to enter. Once in the park the layout is quite simple, the park takes you down Dunes Drive to a short loop drive.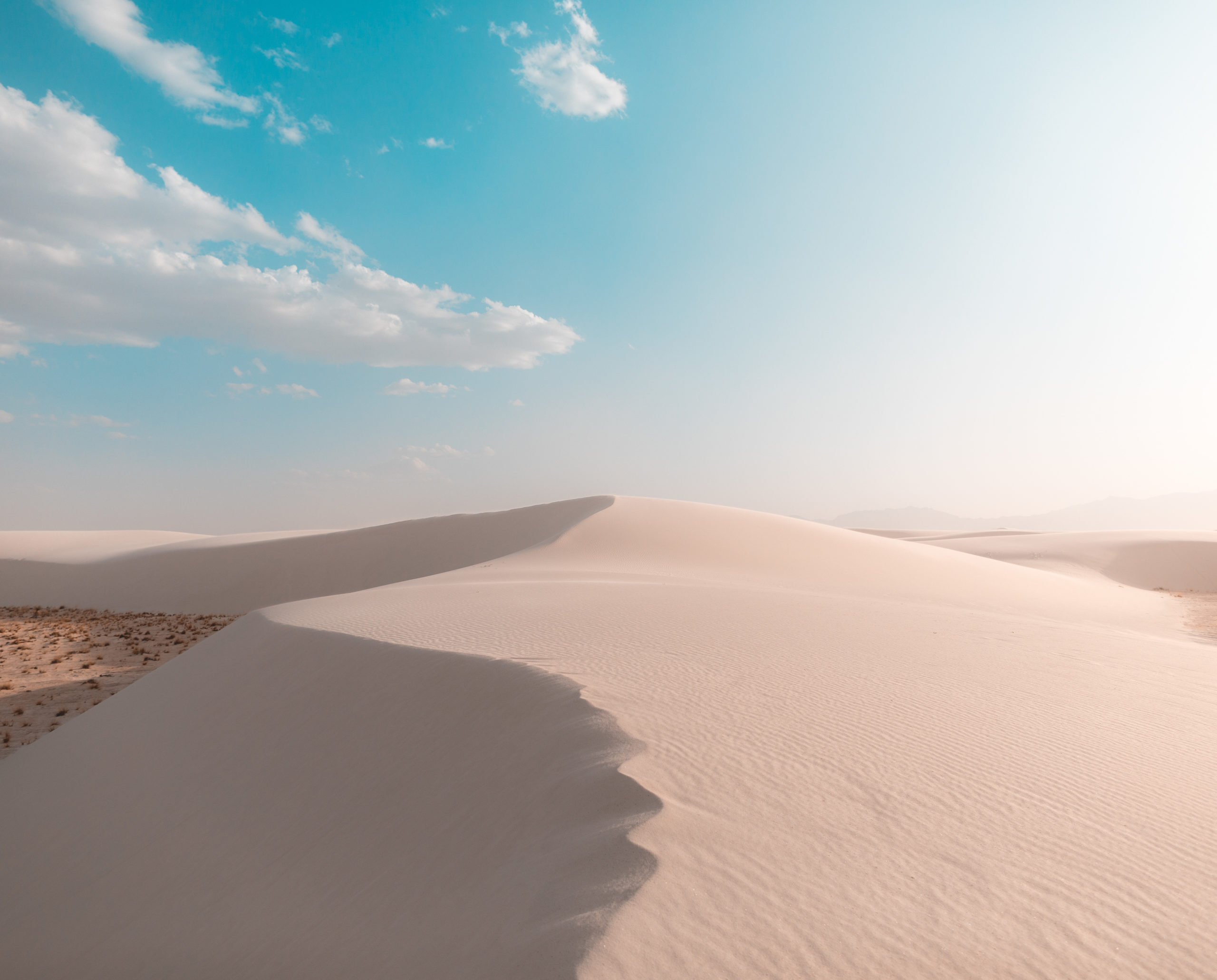 ---
When to Visit White Sands National Park
The best time to visit White Sands National Park is fall, winter, and spring. The park is extremely hot during the summer months so it's best to visit during cool times.
White Sands National Park is open everyday at 7:00am but closing hours vary from 6:00pm to 9:00pm. For the latest information about the park's hours check out the White Sands National Park website.
Keep in mind that the park may also be closed for missile testing which you can keep track of on their upcoming closures list.
---
Is White Sands National Park worth visiting?
Now you may be asking yourself Is White Sands National Park worth visiting? I would say if you're passing through the area 100%. The white sands are an incredible site and well worth a detour. There is about a day or two worth of stuff to do in White Sands so I wouldn't say it'd be worth a long dedicated trip to the park.
---
White Sands Photography Tips
Photographer heading to White Sands? Here are some tips for your visit!
I recommend bringing a telephoto lens and a wide angle lens. When you are on top of a dune you can get plenty of interesting angles with a telephoto lens but there is plenty of unique angles you can capture with plants and the dunes with a wide lens.
Hands down the best time to shoot at White Sands is sunset. Just be aware of park closing hours since it can take a while to walk back to the car and closing is usually around sunset.
A polarizer filter for your lens will help reduce glare from the White Sands glow.
If it's windy you'll have plenty of small pieces of sand hitting you and your gear so having a lens blower can be useful if your gear gets sandy.
---
White Sands National Park Pictures
Here are photos from my trips to White Sands National Park. The area is also extremely popular for portraits so you'll see people on a lot of the dunes getting photos taken.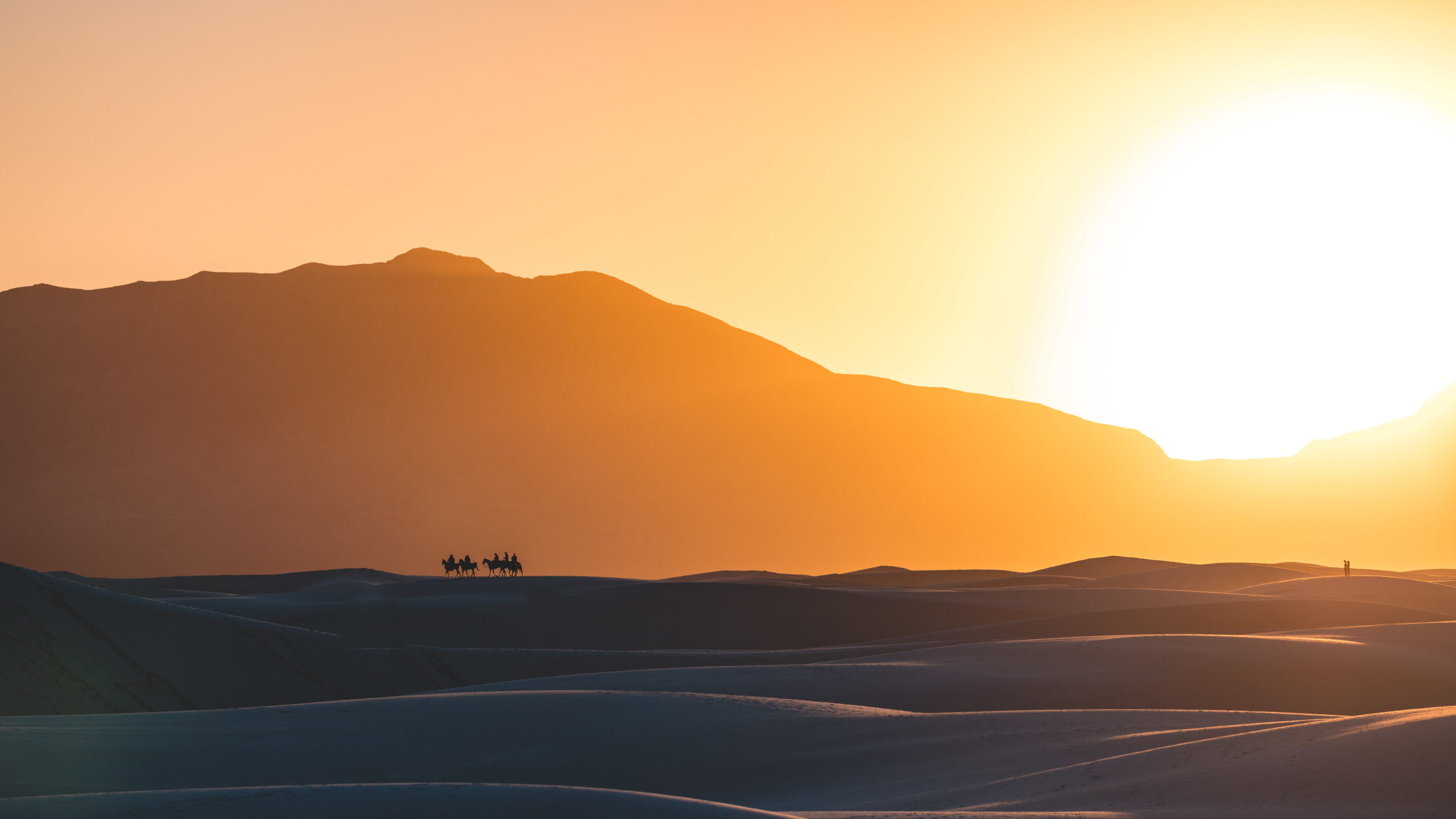 ---
I hope you get a chance to visit this amazing National Park! White Sands is a magically place, especially as the sun goes down and hits the gypsum sand.
---
If you've enjoyed this post please share a pin below on Pinterest
See more from National Parks on my National Parks Pinterest Board