New York state is an incredible place for fall foliage in October. Photographers will love explore all the state has to offer. From waterfalls to incredible hikes New York offers a rage of something to see for any nature lover.
Here is my list of the best places to take photos in Upstate New York:
---
1. Kaaterskill Falls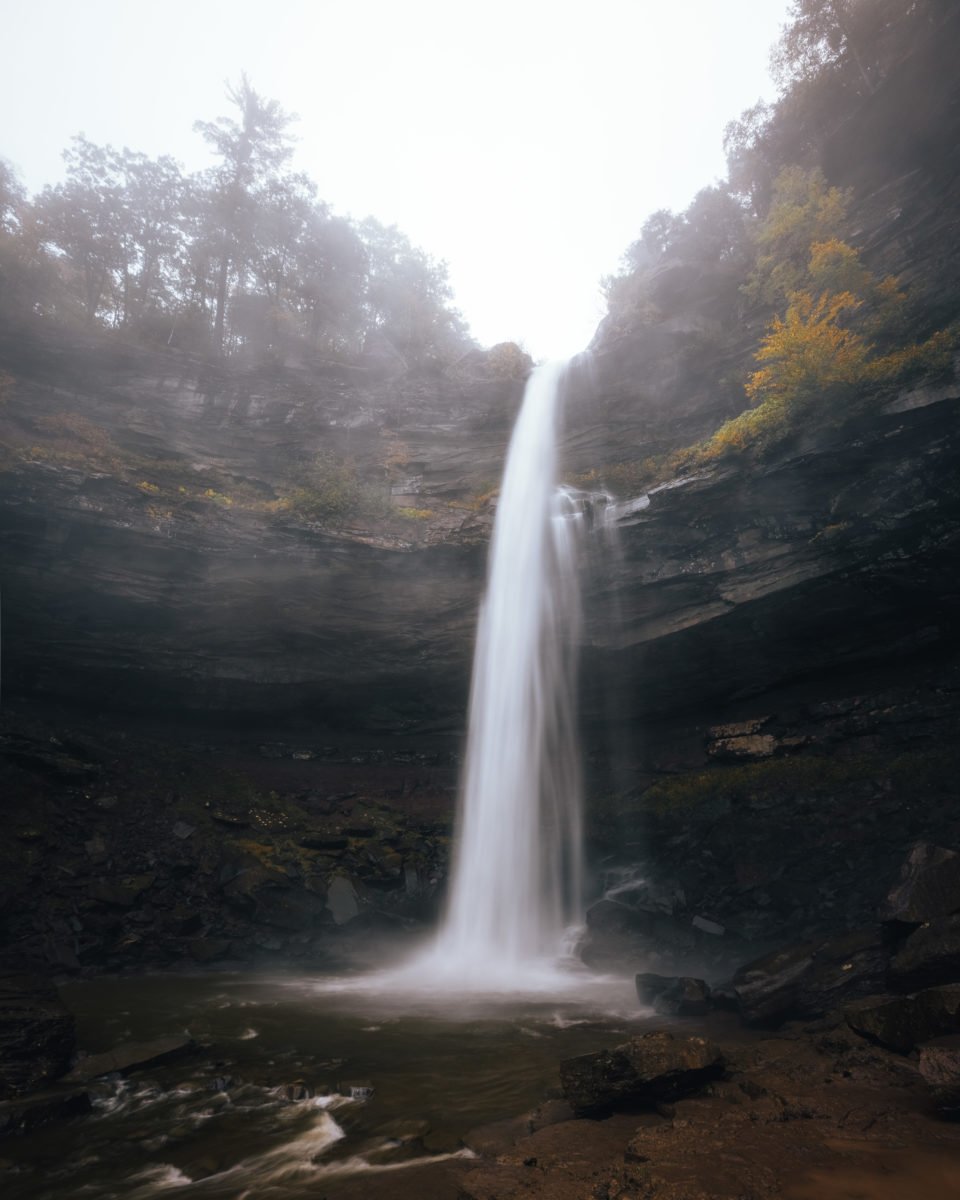 Photographers will love hiking around Kaaterskill Falls. Kaaterskill features a 260 foot tall tiered waterfall with plenty of hiking trails and a viewing platform. If you park at the Laurel House Road parking lot the walk to the viewing platform is about 10 minutes.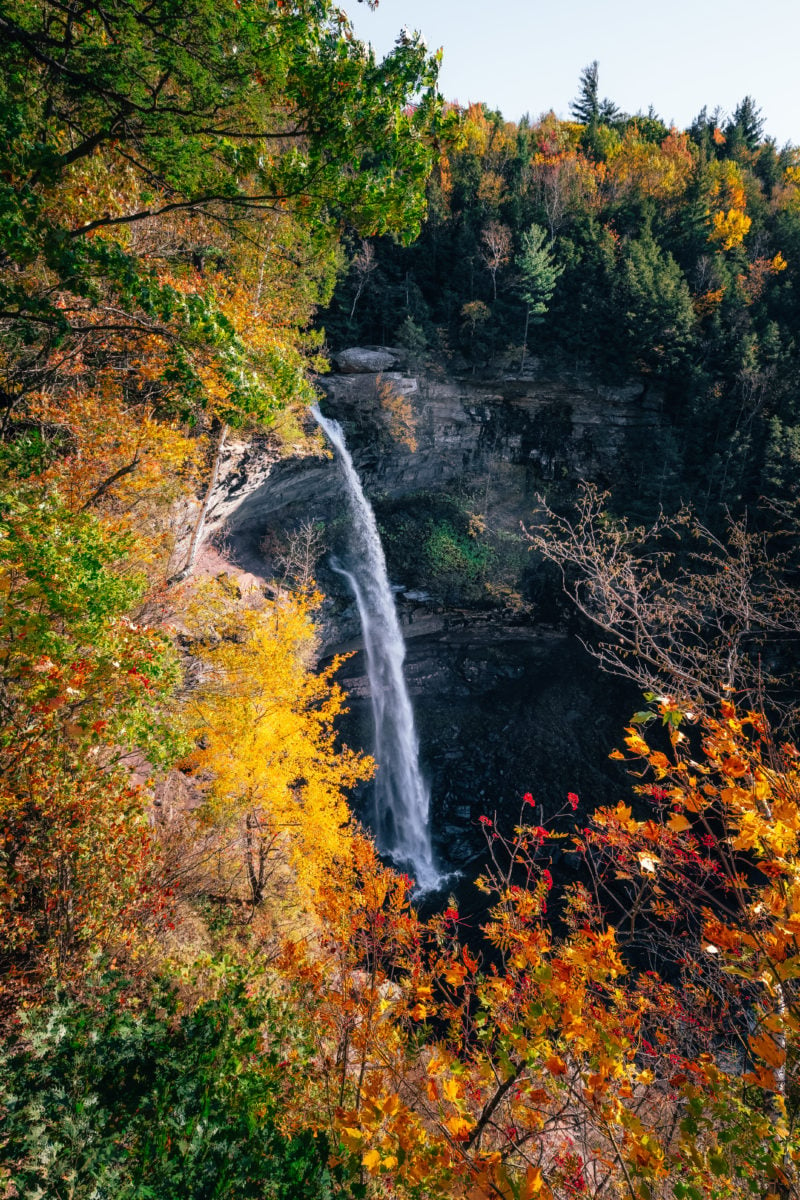 If you're planning on hiking to the bottom it can be a quite bit longer. The hike down also includes quite the elevation change so be prepared for that. You can also walk to the top near where the falls start and you'll find a ton of brooks feeding into the falls.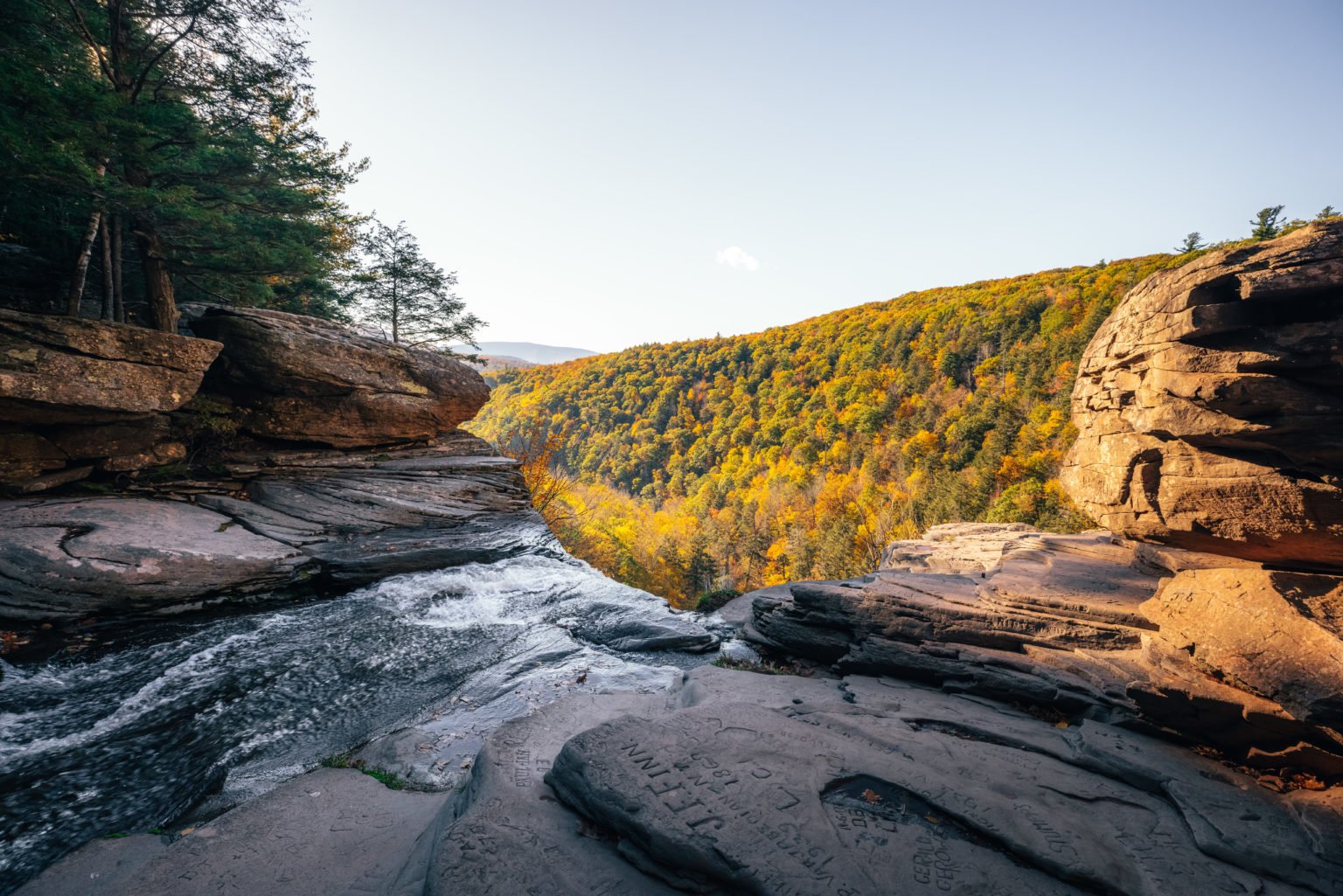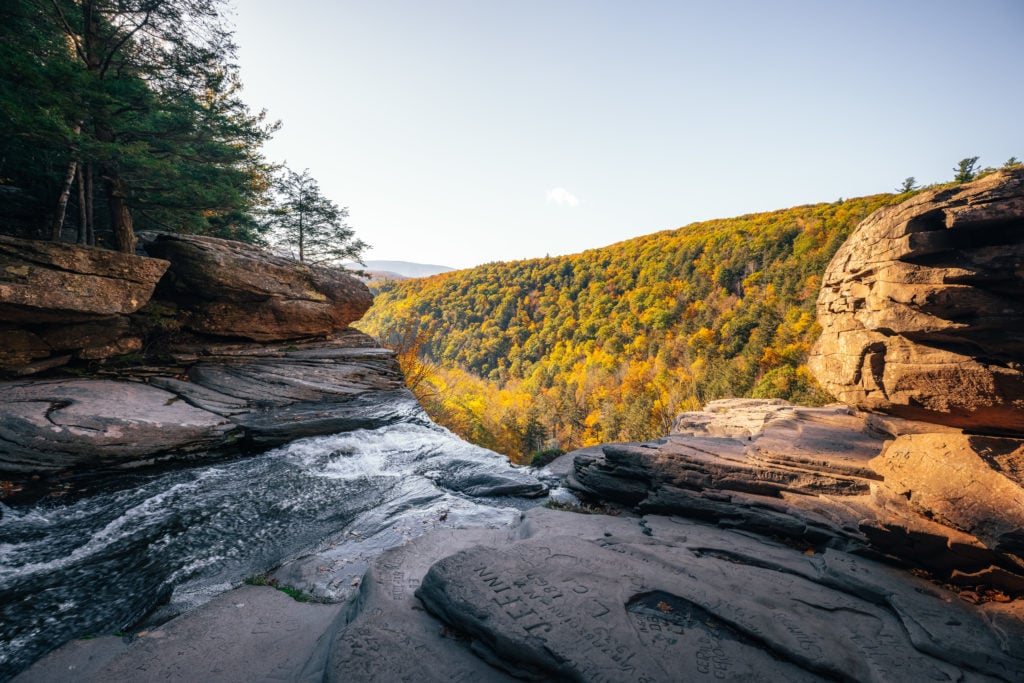 I highly recommend visiting Kaaterskill falls especially during peak foliage.
Kaaterskill Falls on Google Maps
---
2. The Hawk's Nest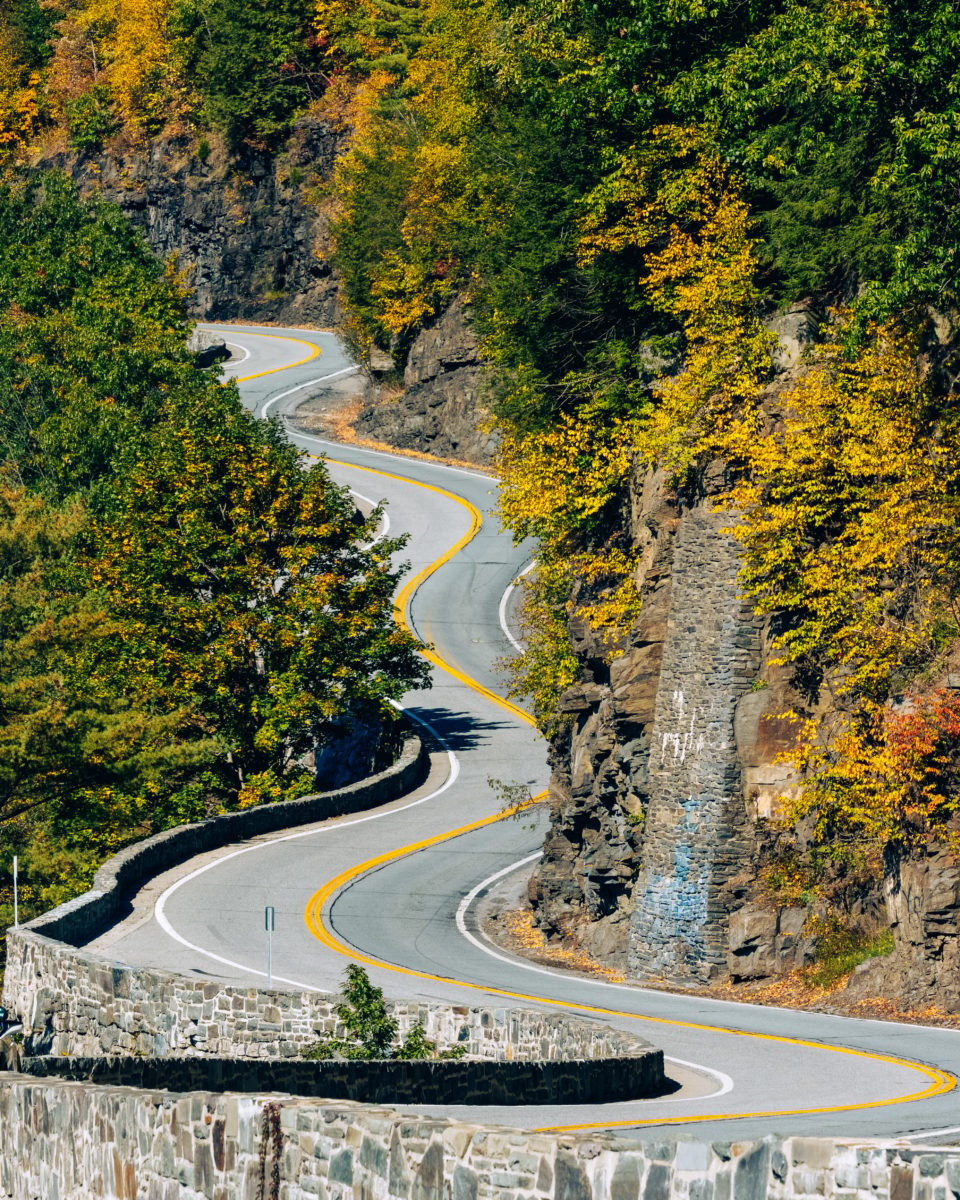 You'll find the the Hawk's Nest is located on the upper Delaware scenic byway. This scenic location offers views of the Delaware river and more important a stunning curvy road with plenty of pull offs.
I recommend bringing a telephoto lens if you stop by Hawk's nest since the main views require a bit of reach.
While visiting you may typically see some classic cars drive by and plenty of people stopping to take pictures. Just be careful since it is an active highway.
The Hawks Nest on Google Maps
---
3. Adirondack Mountains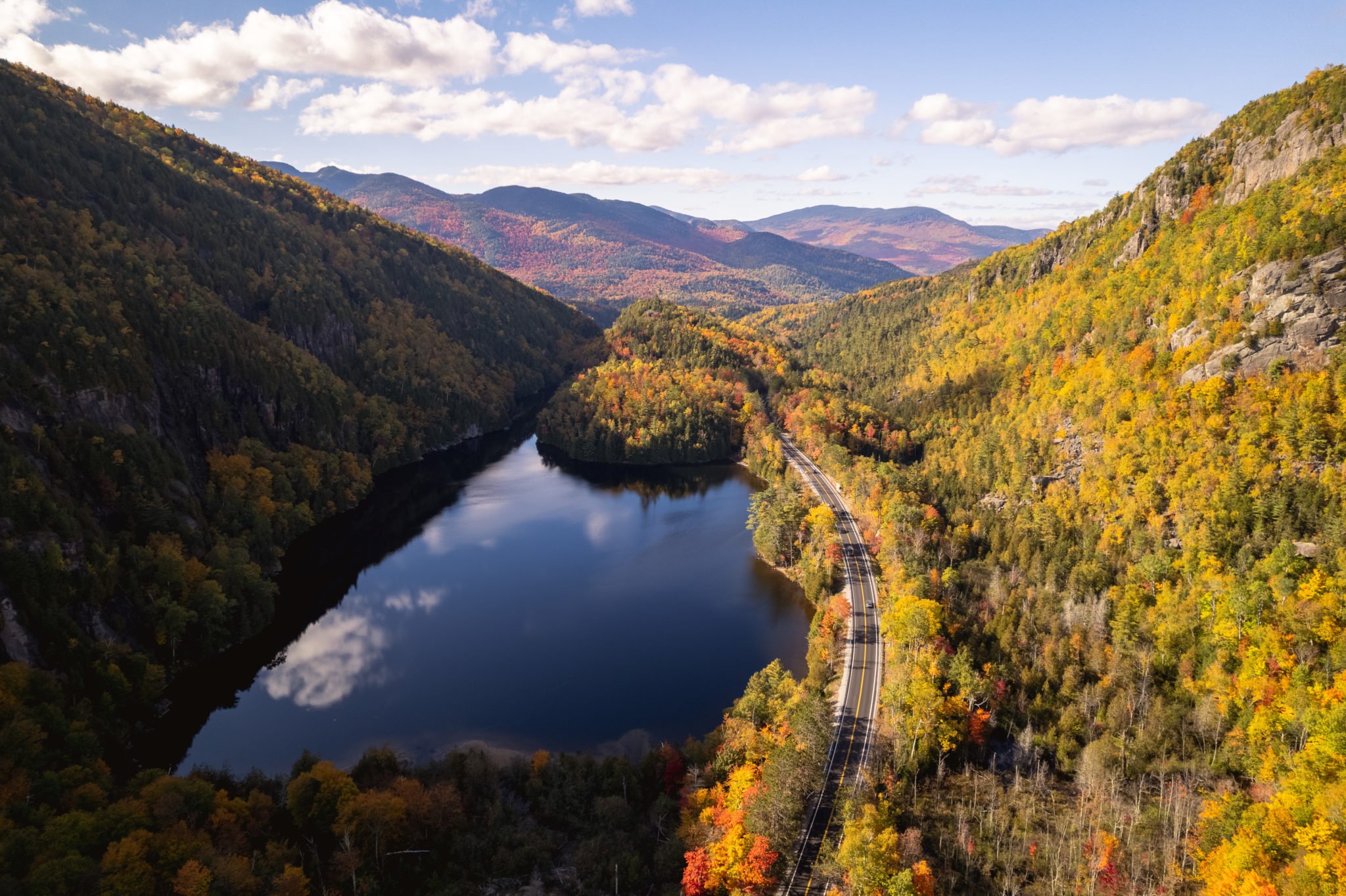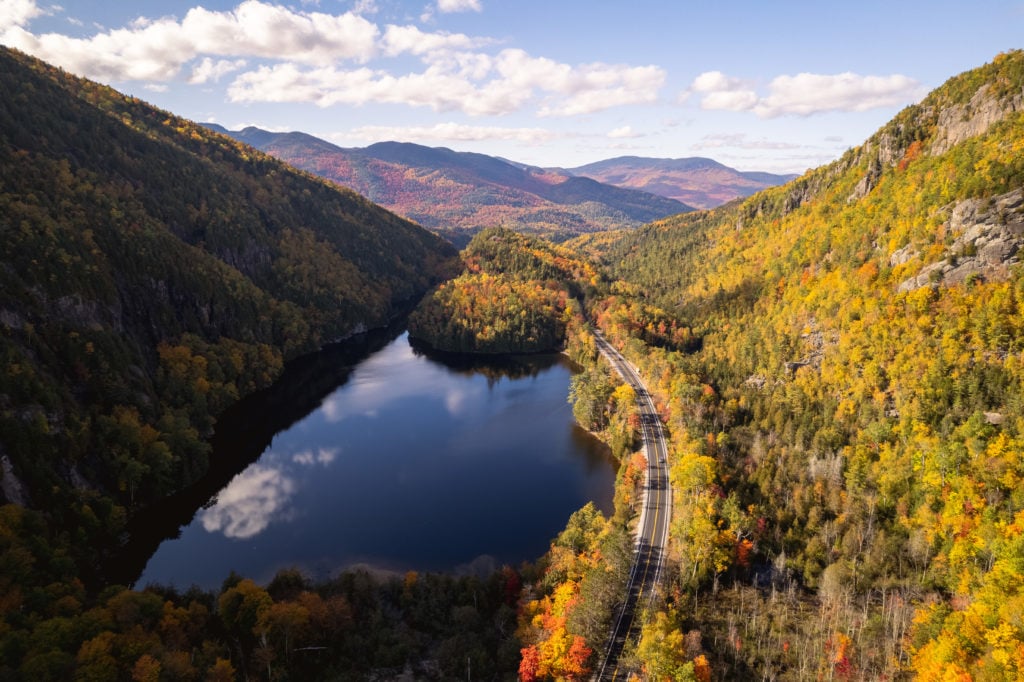 During peak foliage the Adirondack mountains are beautiful. Going down route 73 you'll see plenty of places to hike and pull off for fall colors.
Plus if you have a drone the Adirondack mountains are a blast to capture. I constantly wanted to pull over to capture the area from the sky.
Some points of interest in the Adirondack mountains include:
Indian Head Vista: This 11 mile around trip hike leads to an incredible view. Sadly I didn't have time to do the hike but it sounds like it's a must see photo spot if you're able to do it. (During peak times you may have to register to hike here so research before hand)
Roaring Brook Falls: You'll find Roaring Brook falls directly on a pull off on route 73. It can be hard to spot but if you route to it the pull off is near there.
Cascade Lake: Right off route 73 you'll find a pull off between the lower and upper Cascade lakes (the entrance to pull in can be hard to see). Once in that parking lot you can see reflective views of each of the Cascade lakes.
Lake Placid: We stopped by Mirror lake in Lake Placid and saw plenty of people in kayaks and just enjoying the scenery.
Adirondack Mountains on Google Maps
---
4. Watkins Glen State Park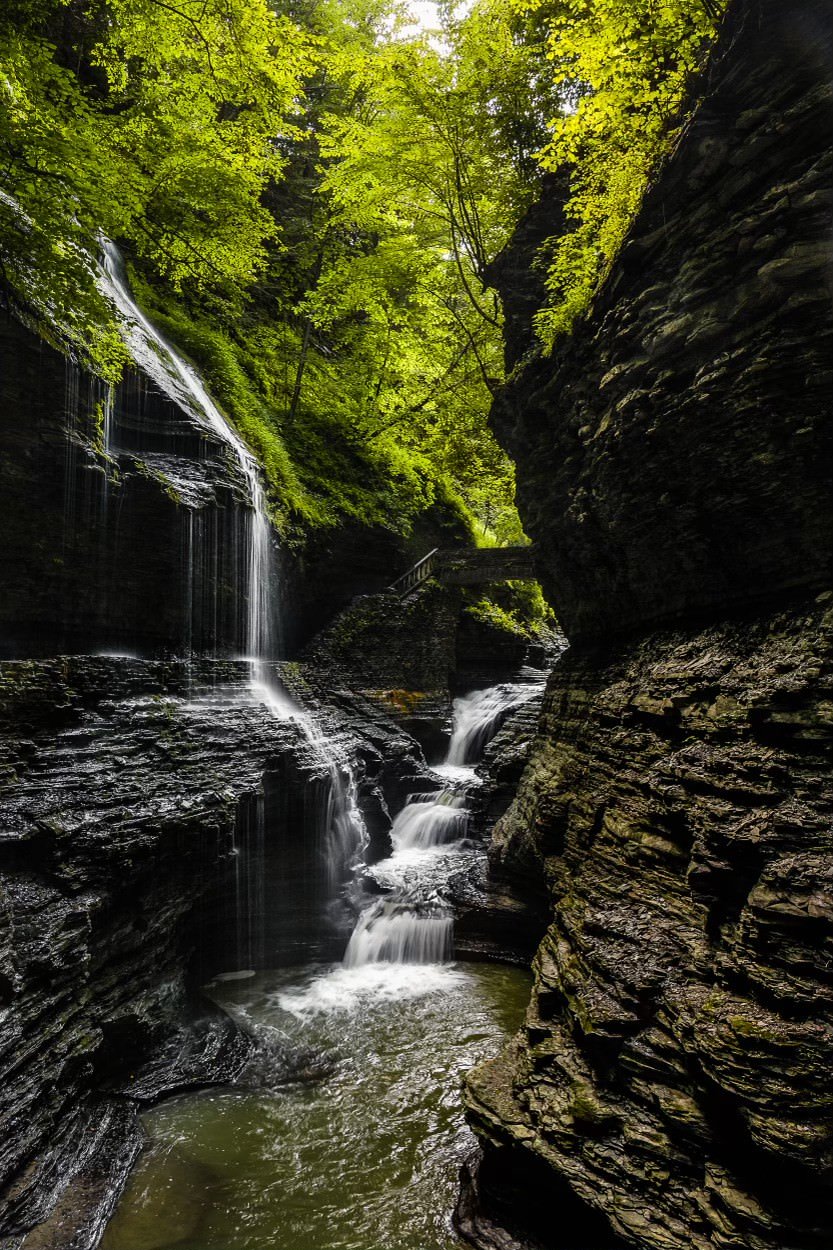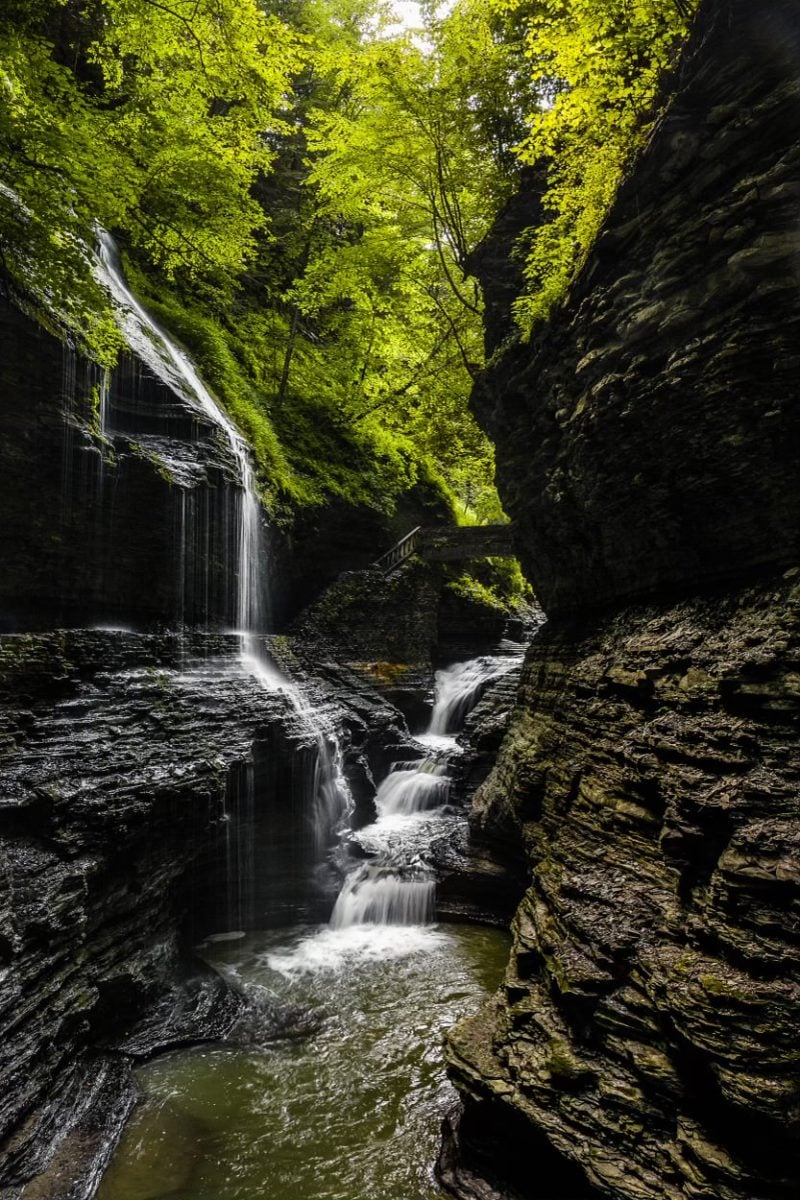 Watkins Glen State Park located near the finger lakes has plenty of stunning sights to photograph. The area consists of 18 waterfalls cascading over its unique narrow gorge.
Watkins Glen State Park on Google Maps
---
5. Giant Ledge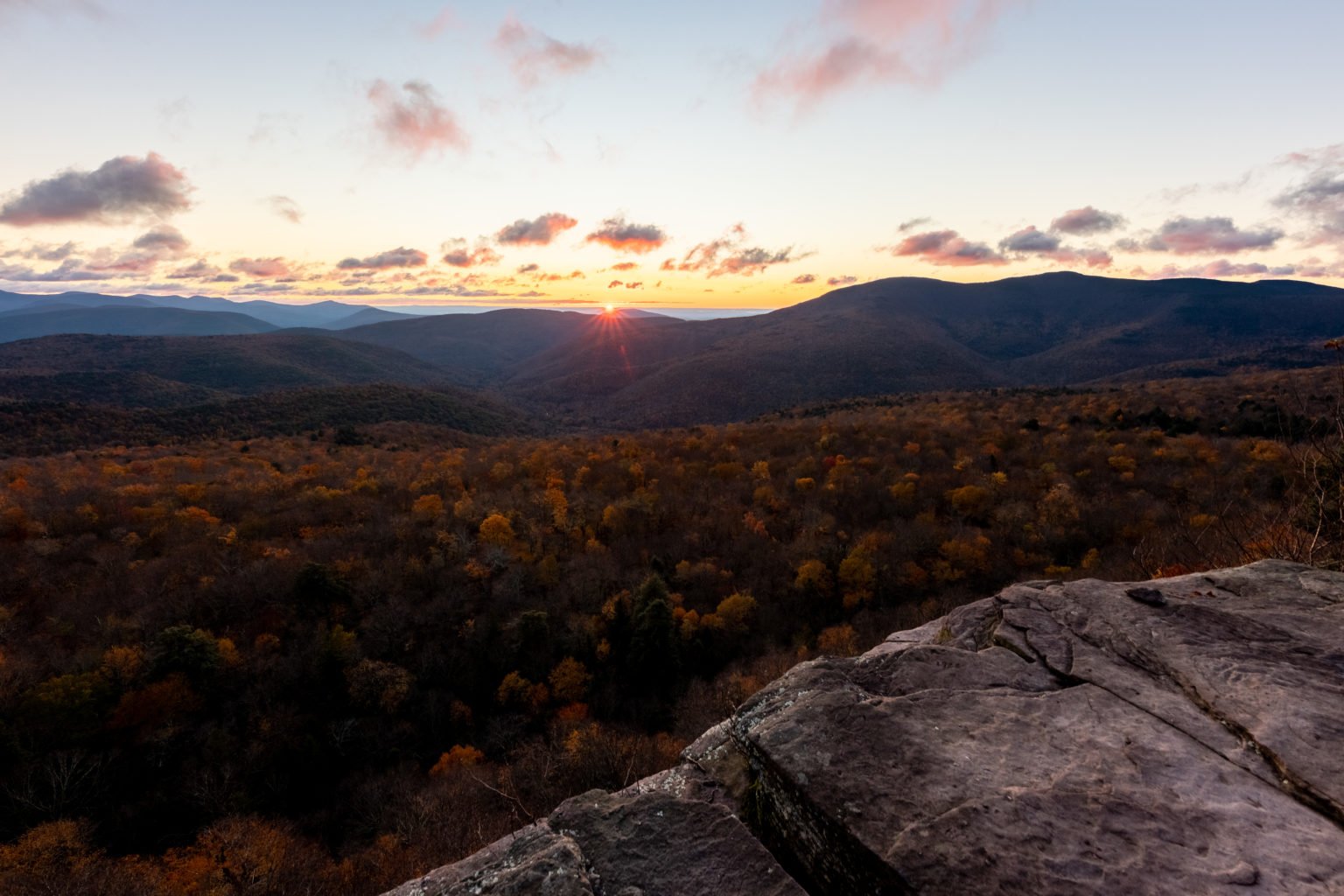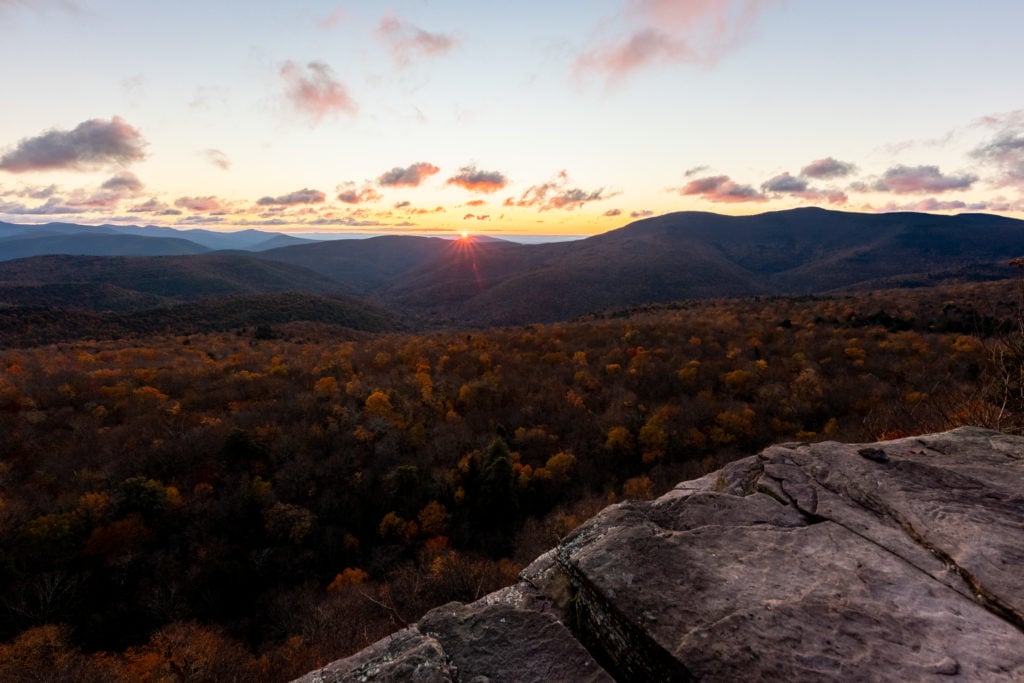 If you're up for a hike and want sweeping views of the Catskills you'll want to hike Giant Ledge. The hike to the top includes a few scrambles and takes a little over an hour but the views at the top are worth it.
Giant Ledge Trailhead on Google Maps
---
6. Taughannock Falls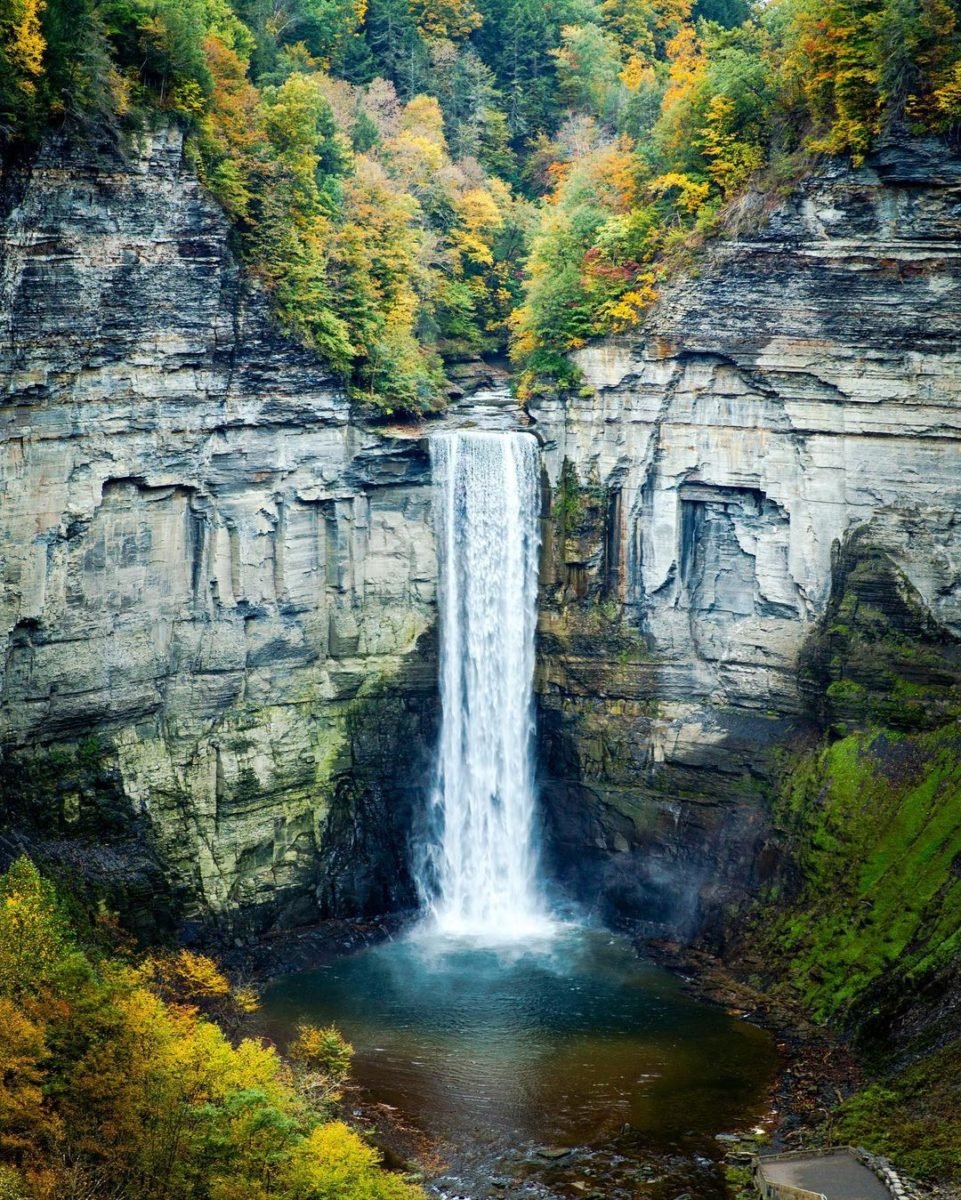 Taughannock Falls State Park features a stunning 215-foot waterfall that will look incredible in anyone's Instagram feed. The falls are a short 5 minute walk from the parking lot making it; quick stop if you're passing through.
Taughannock Falls State Park on Google Maps
---
7. Letchworth Upper Falls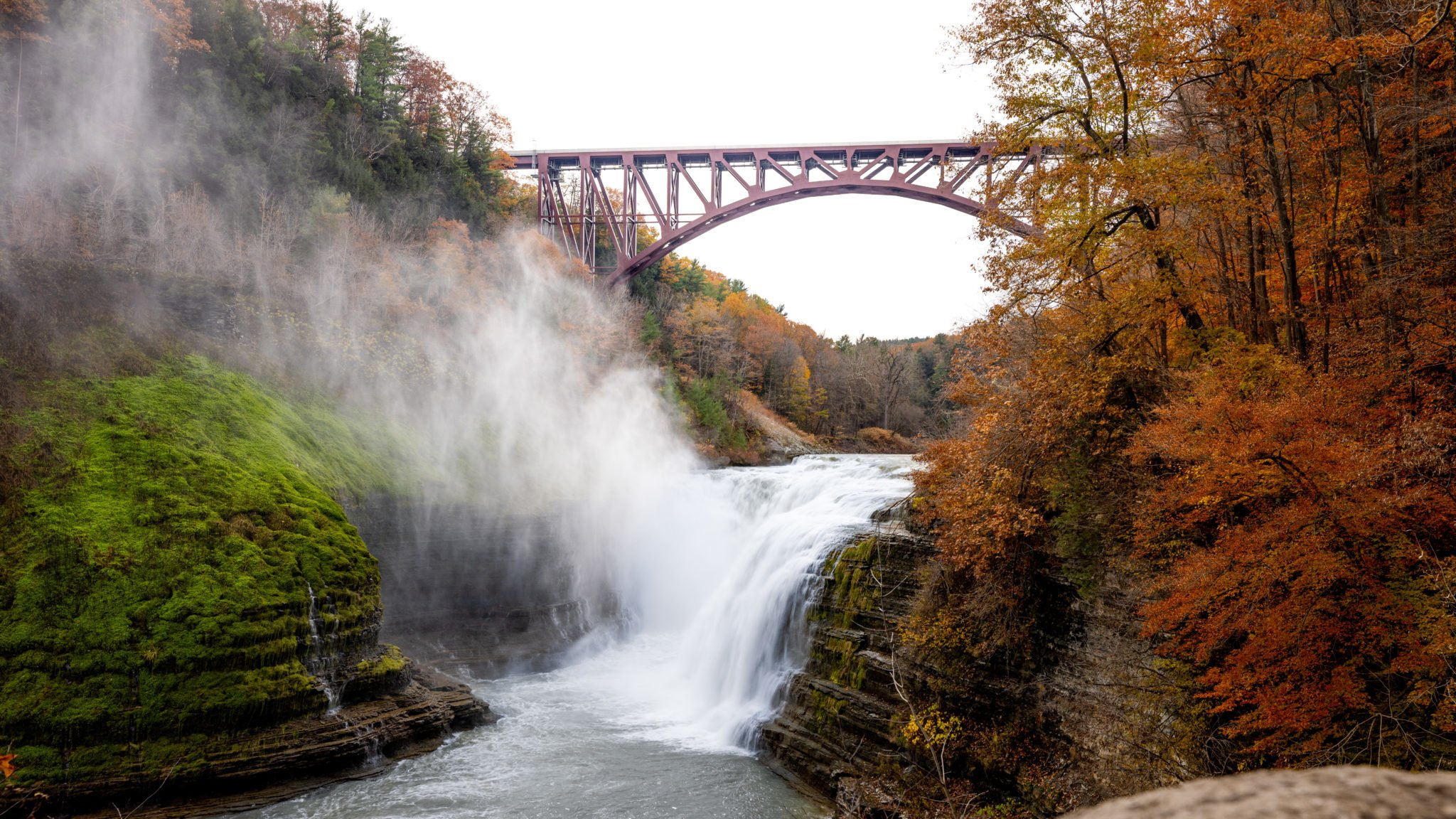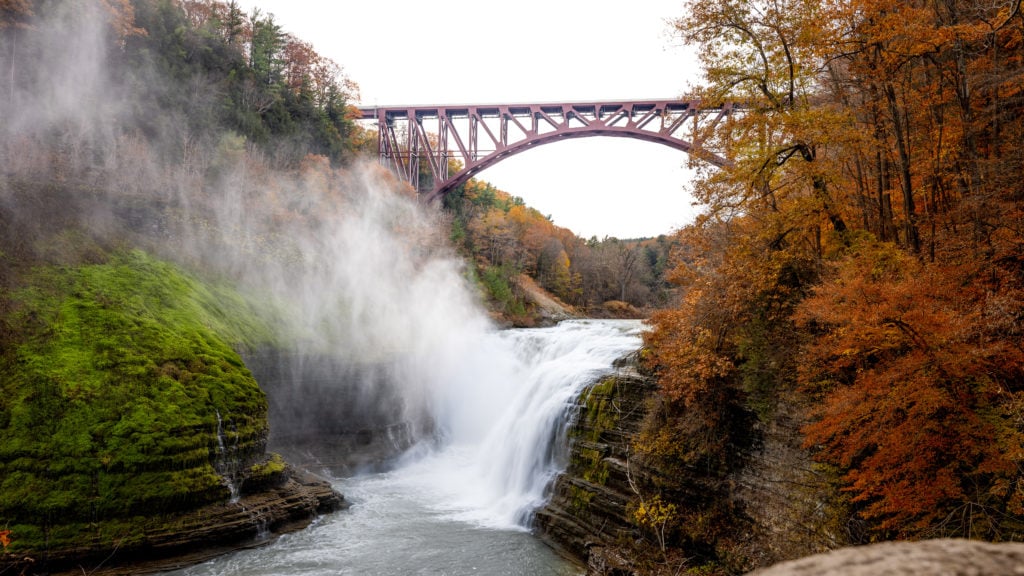 Fans of waterfalls & canyons will love exploring Letchworth State Park. Most of the state park consists of stunning canyons and overlooks. The most notable is the upper falls which has a view of the Genesee Arch Bridge.
If you're visiting Letchworth State Park you're also an hour drive from Buffalo which also has plenty to see.
Upper Letchworth Falls Scenic View on Google Maps
---
8. Hudson River Valley from the Popolopen Arch Bridge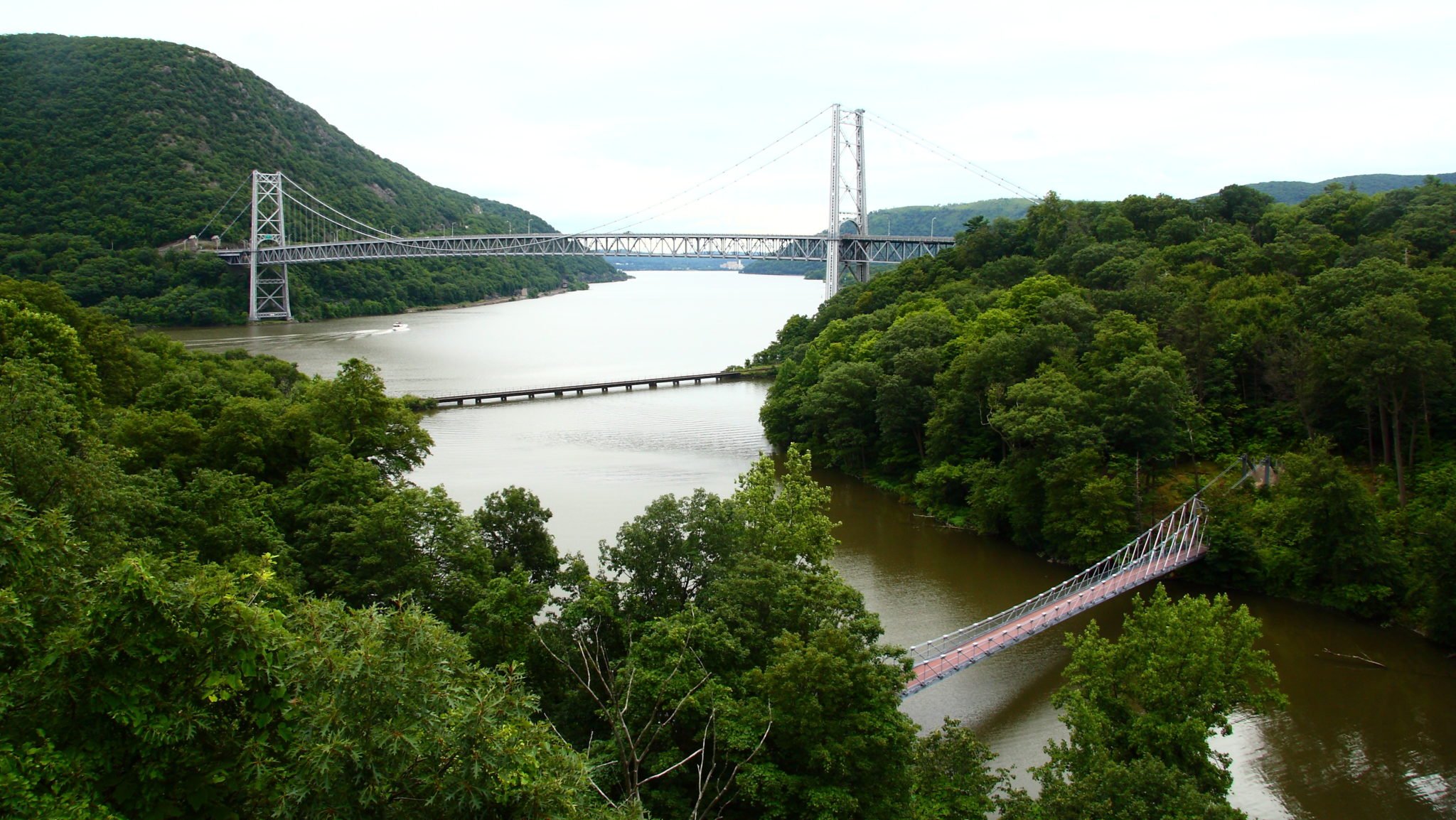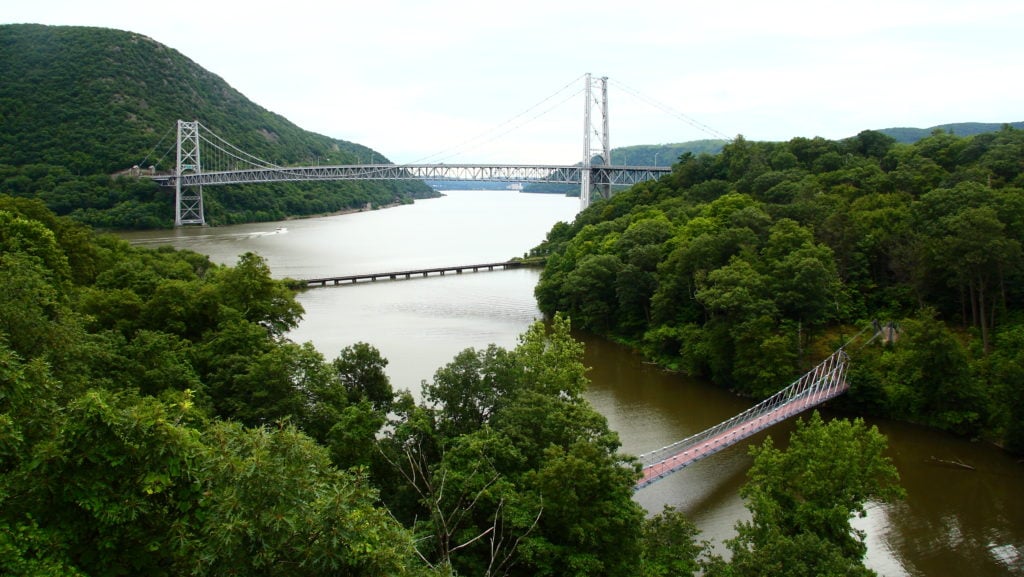 When you think the Hudson river valley they view from the Popolopen Arch Bridge typically comes to mind. From the eastern sidewalk of the bridge you can see the Popolopen Suspension bridge and Bear Mountain bridge surrounded by mountains.
Popolopen Arch Bridge on Google Maps
---
9. Niagara Falls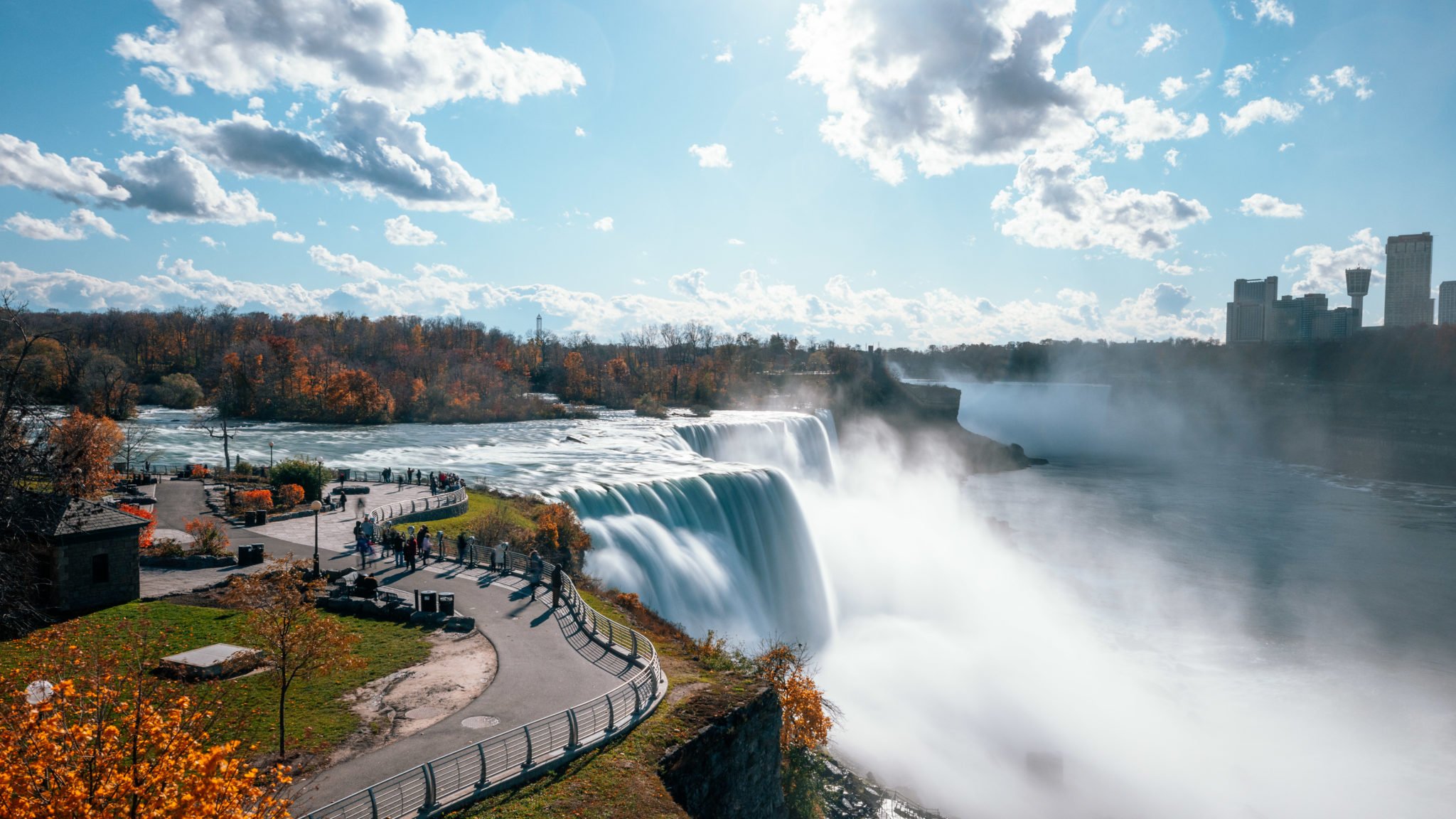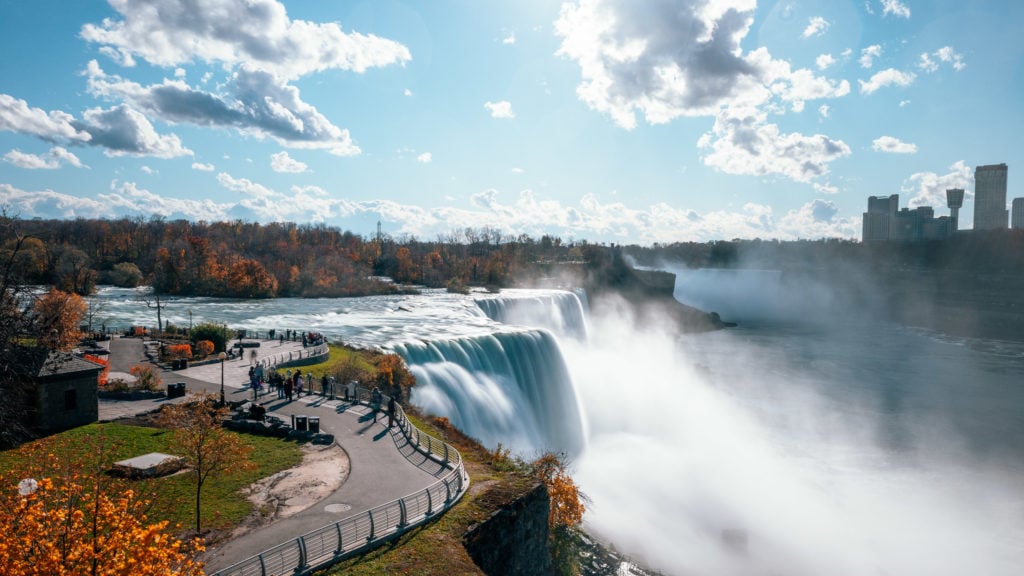 If you're near the U.S. / Canada border then visiting Niagara Falls is a must. Located about 30 minutes from Buffalo, NY Niagara Falls is a stunning sight. Niagara Falls consists of 3 huge waterfalls and is one of the most iconic views in the world. To get the most out of the area I'd recommend visiting the Canadian side of the falls as well for more angles.
Niagara Falls on Google Maps
---
I hope you enjoyed this list of New York photo locations. There is plenty to explore in upstate New York, if I missed any stand out areas let us know in the comments below.
Of course I recommend stopping by New York City. If you plan on going to the city I have a whole list of New York City photo spots as well.
---
Enjoyed this article?
Please share a pin on Pinterest