Staying in the Catskills? You'll want to plan a hike up to Giant Ledge. The Giant Ledge overlooks the Slide Mountain Wilderness area.
I'll be going over everything you'll need to know when hiking Giant Ledge.
Parking for the Giant Ledge Hike
There are a few routes to Giant Ledge but I recommend starting at Oliverea Road Trailhead. You'll find the parking across the street from the trailhead. The entrance to the trail feels a bit hidden, so be on the lookout: it's on the east side of the road. You can use the photos below to familiarize yourself with the area.
Hiking to the Summit
We wanted to arrive to the first ledge for sunrise so we started the trail around 5:15 AM. This gave us enough time to walk to the trailhead, get organized with headlamps and flashlights, and start the ascent. We arrived to the peak around 6:30 AM, which was perfect for sunrise scheduled at 7:14 AM.
When starting your hike, remember to sign in and out at the trailhead manifest. This ensures you are accounted for if you go missing and notes trail activity for park staff.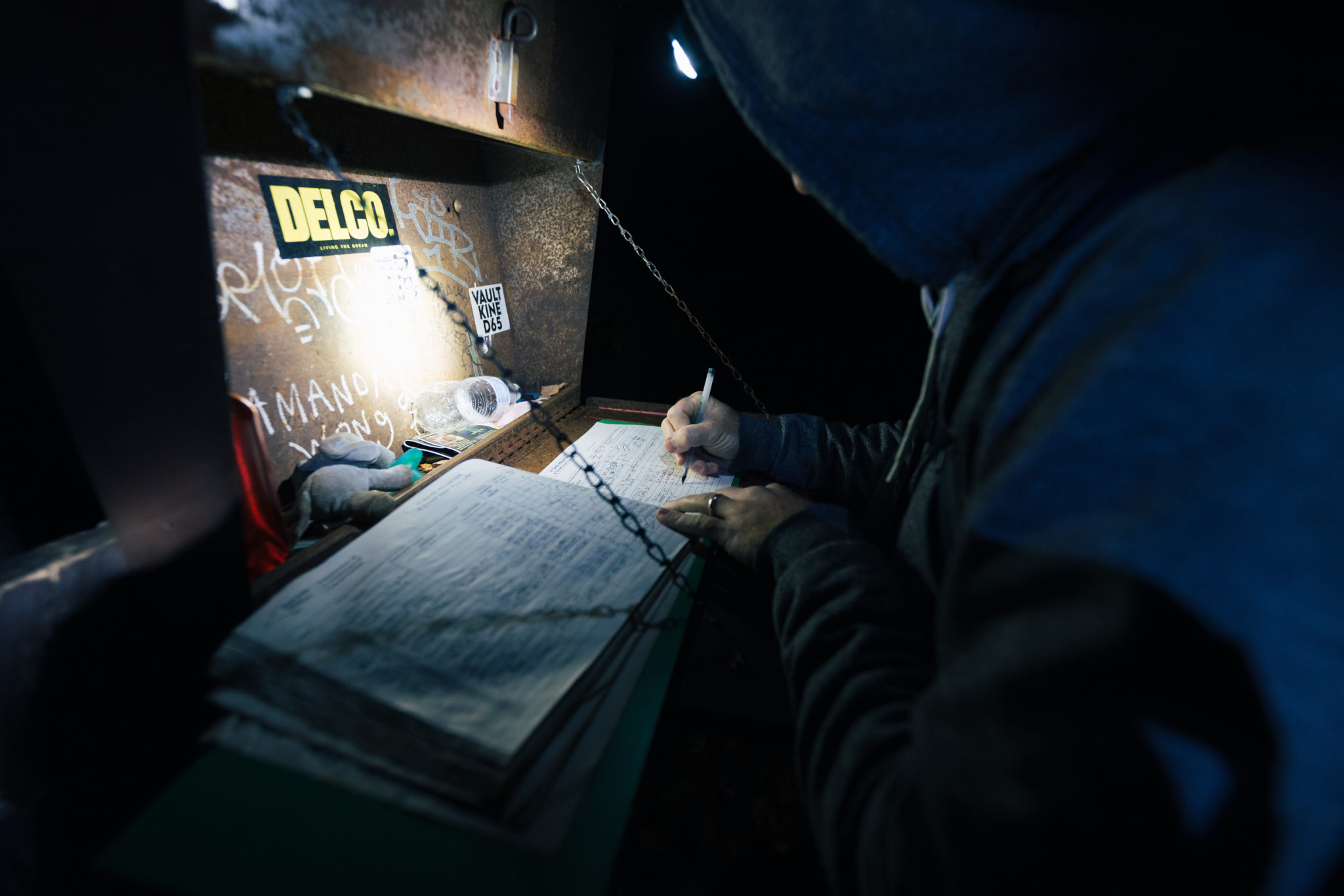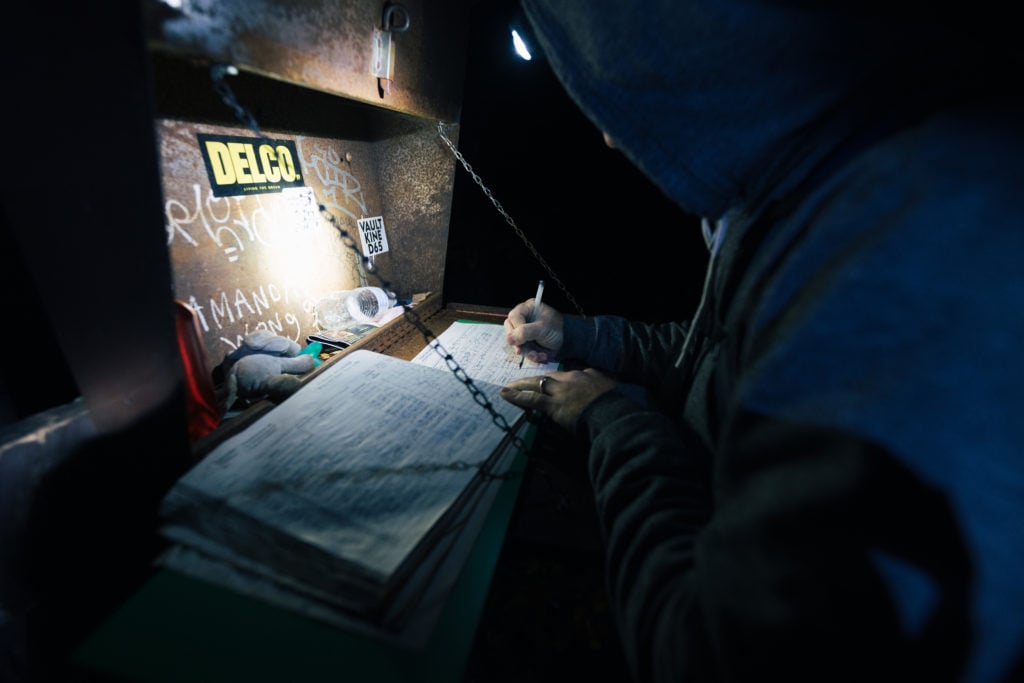 The trail is pretty rocky, with a few small scrambles, so be sure to wear sturdy shoes.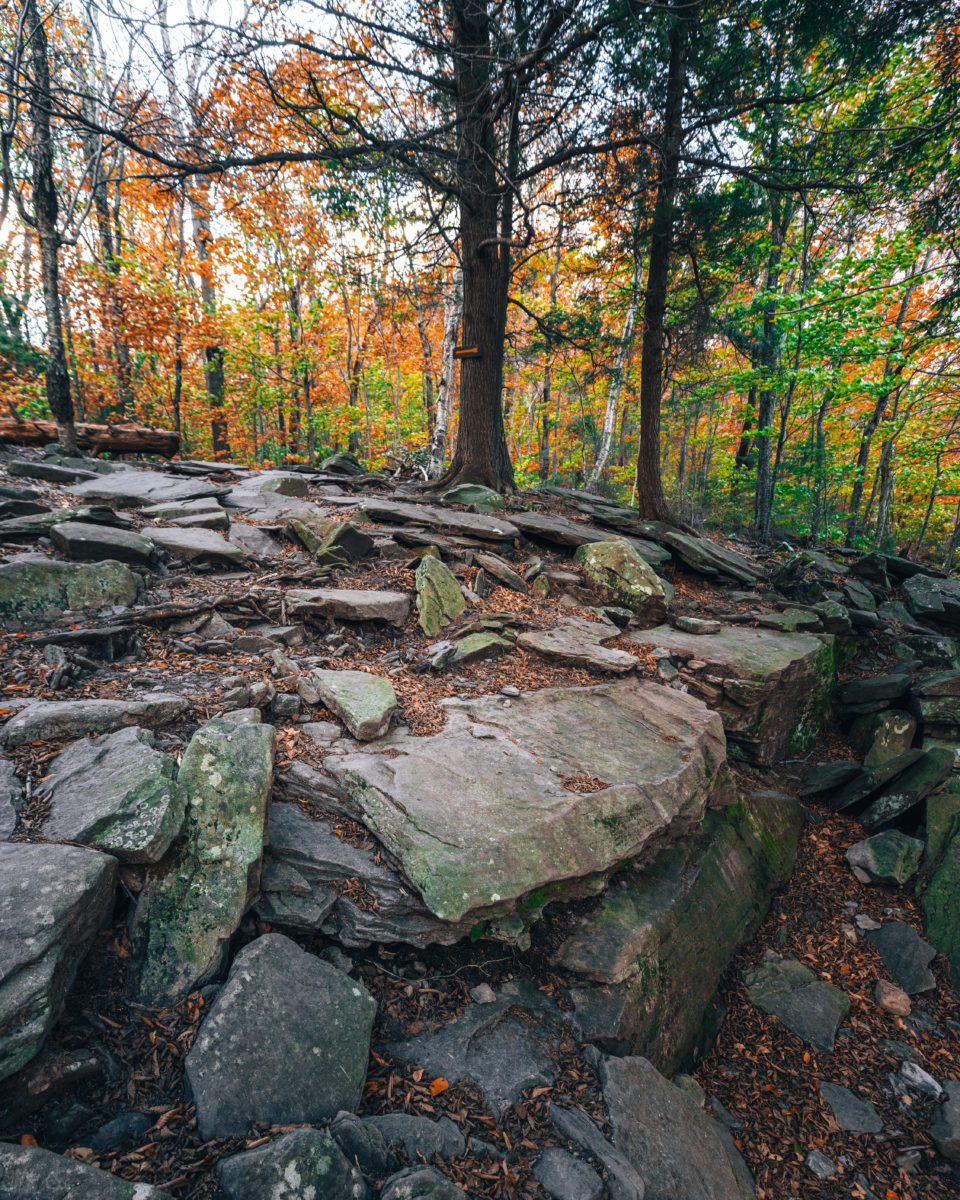 I especially enjoyed the second bridge that was near the start of the trail.
After about one hour and 15 minutes of hiking, we arrived at Giant Ledge for sunrise.
Arriving at Giant Ledge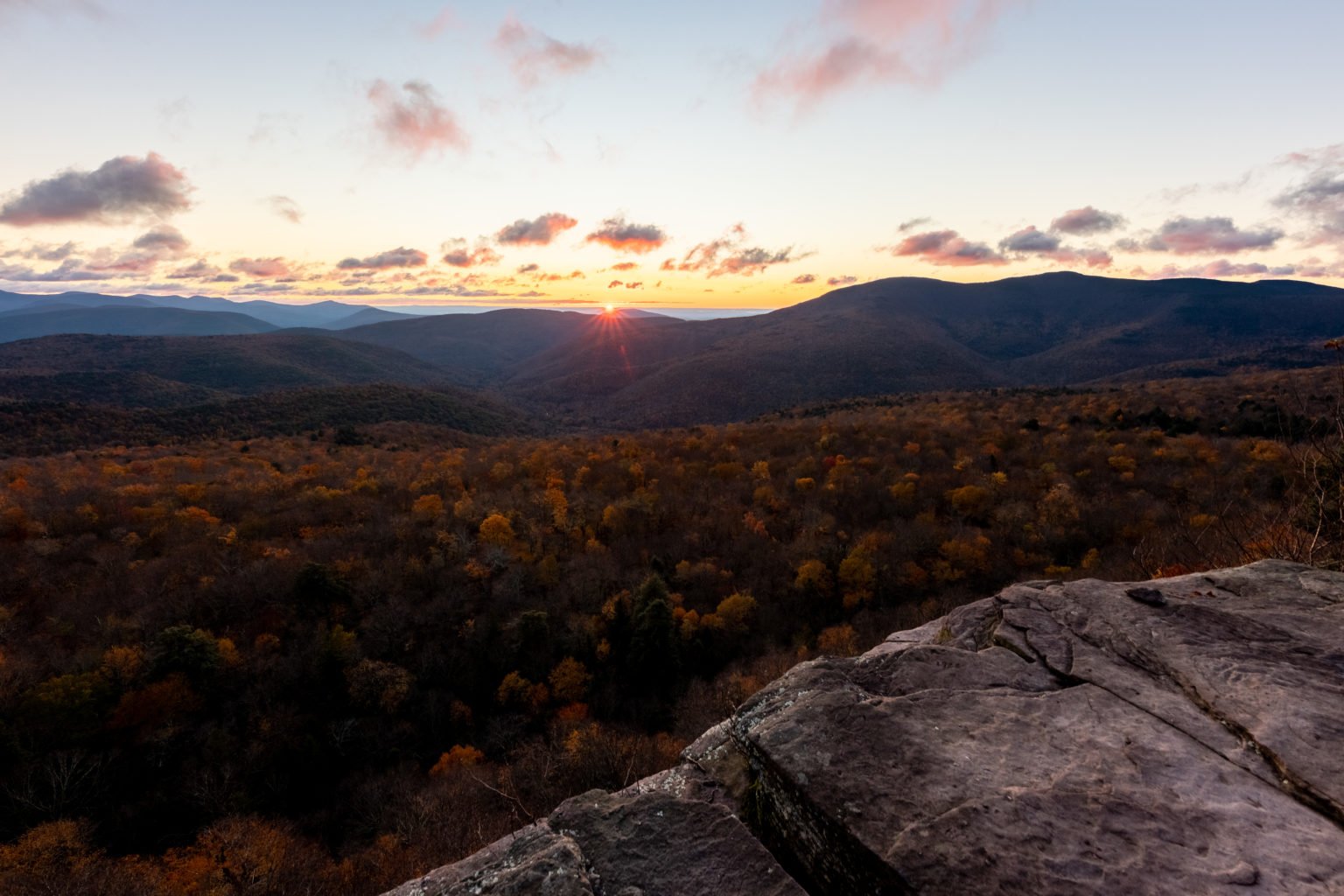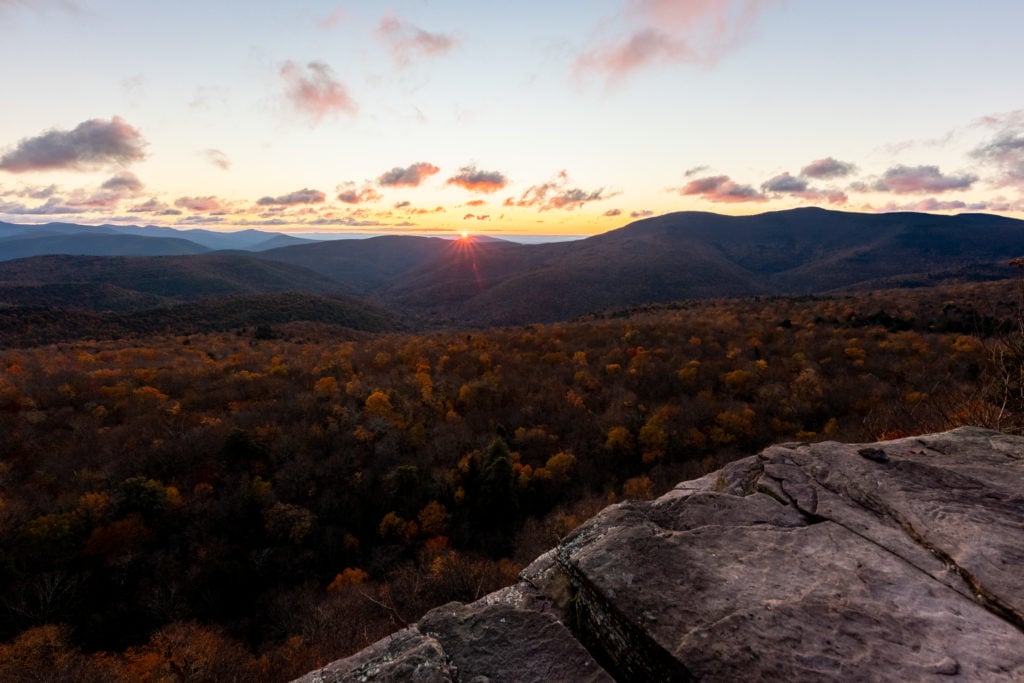 You can see for miles when you're at the peak! There are a couple of ledges, but all of them face east which is perfect for sunrise. We arrived just in time for sunrise which was a perfect start to the morning. The sunrise was incredible and I recommend planning a sunrise hike if you want to challenge yourself.
Things you'll need to hike at Giant Ledge:
Headlamp (if climbing before sunrise)
Sturdy hiking shoes
Water and a snack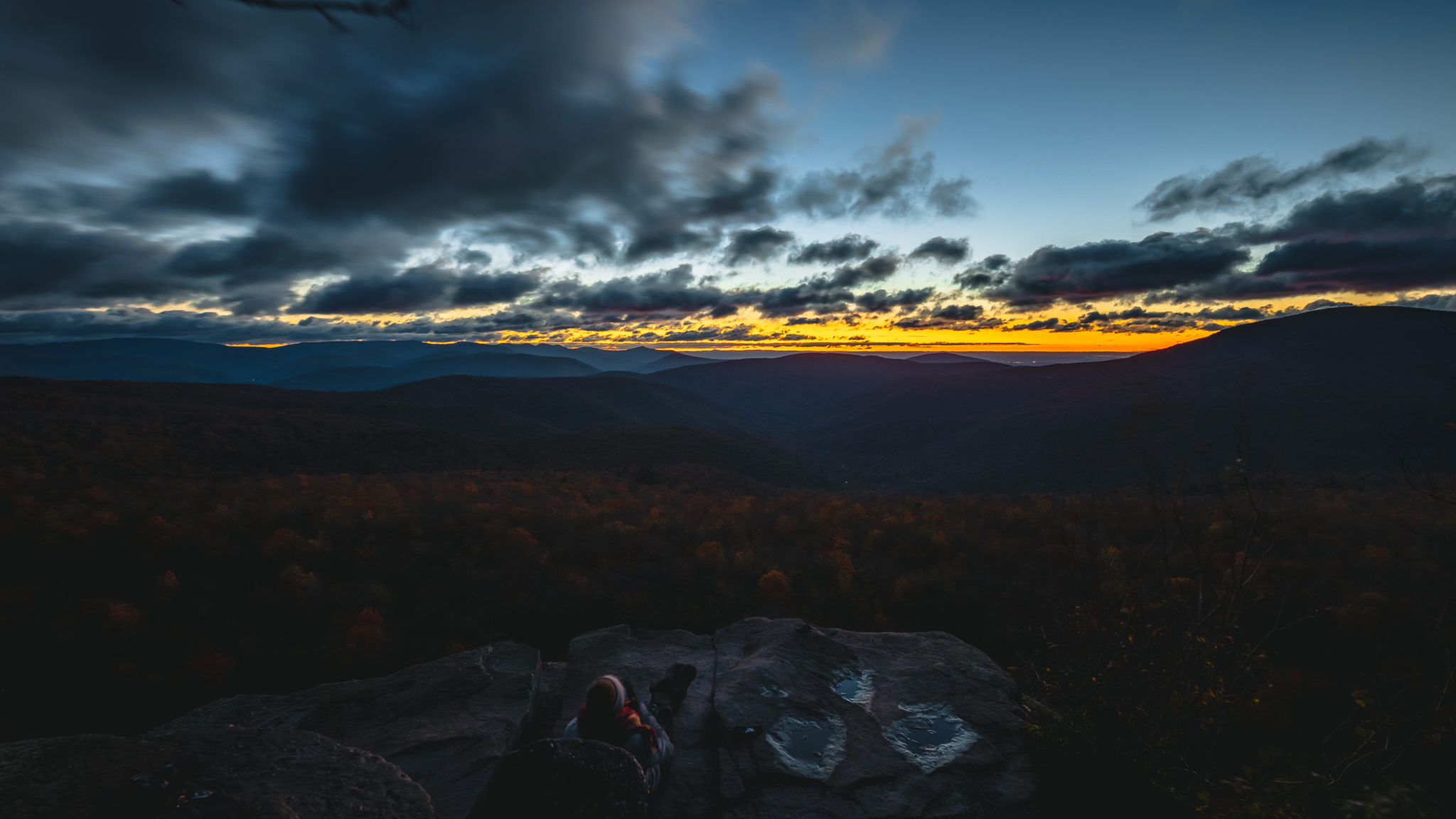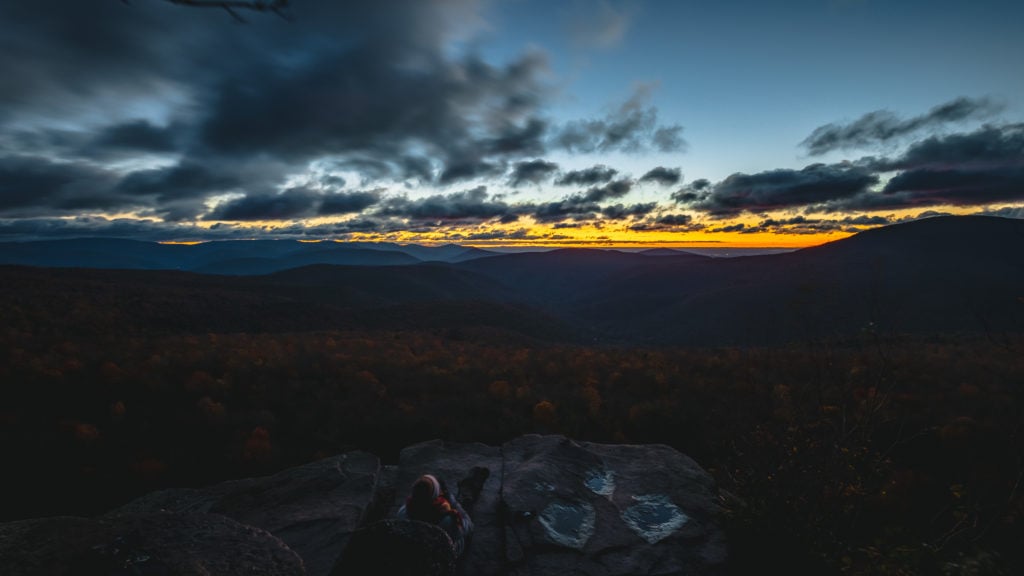 My favorite part of the hike was the morning sun coming through the trees as we walked back down. The autumn colors were incredible even though trees around the trailhead were on the greener side.
I loved the moss covered rocks that were near the Giant Ledge summit.
Photos of Giant Ledge in the Catskills
Here are the rest of my photos from hiking Giant Ledge at sunrise.
---
I hope you enjoyed my post about Giant Ledge!