Niagara Falls started forming over thousands of years and now is one of the world's most iconic sights. Located on the border of Canada and the United States it's a popular destination for many. Niagara Falls features three waterfalls including the large Horseshoe Falls that is often referred to as the Canadian Falls, American Falls, and Bridal Veil Falls.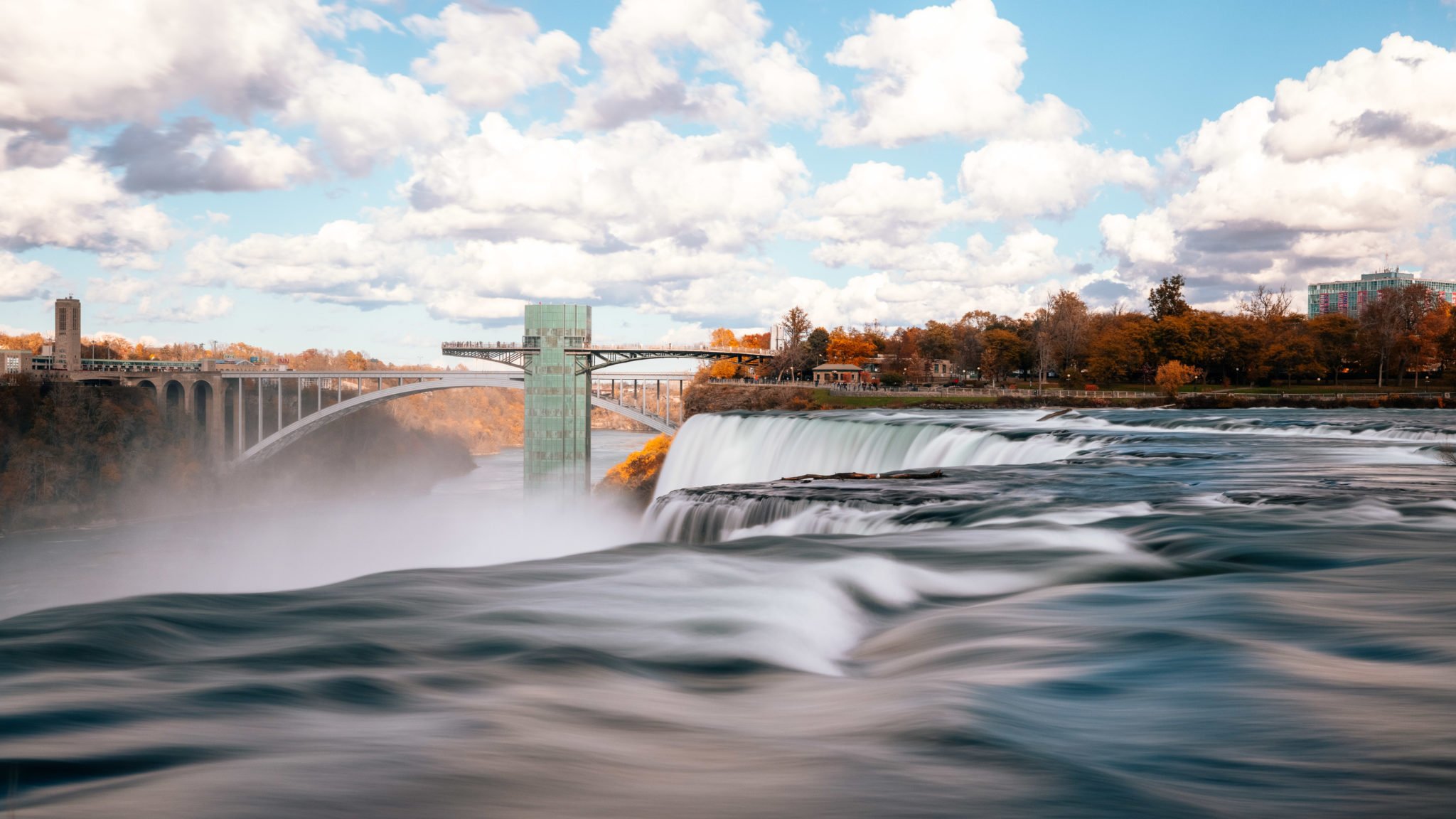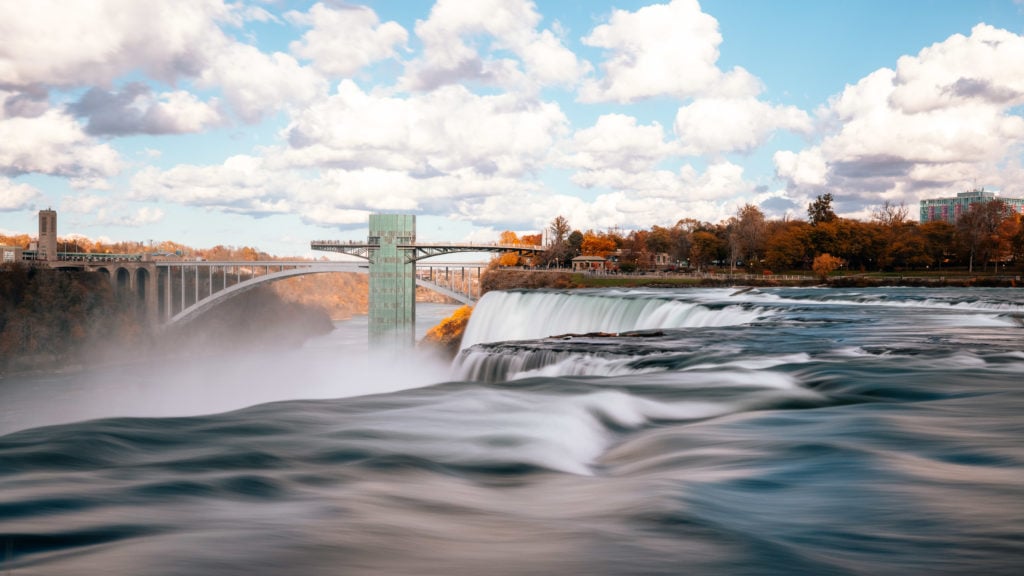 ---
Things to Know Before Visit Niagara Falls
Dress warm! The moisture and wind at Niagara Falls makes the area cold at times.
To get the most out of your trip it's worth visiting both sides of the falls but you'll need to cross the America-Canada border. I recommend looking up current requirements to cross the border, on my visit a negative Covid test was required which I didn't have time to get.
There are plenty of hotels and attractions around the falls but if you're looking for something less touristy I recommend staying Buffalo, NY which is only a 30 minute drive away.
---
Getting to the American Side of Niagara Falls
If you're planning on getting the most out of your trip to Niagara Falls you'll likely want to start on Goat Island in New York on the American side. Goat Island features a large parking lot that costs $10 ($15 on weekends). For more details about pricing you can visit Niagara Falls State Park's website.
Planning a Trip to New York State?
Read: Best Places to Photograph in New York State
After parking on Goat Island you can head north to Terrapin point to see Horseshoe Falls. From this vantage point you can head to the east toward Cave of the Winds, Luna Island, and Prospect Point. The paths take you over a few pedestrian bridges that offer plenty of views of the area.
---
Niagara Falls Points of Interest
Here are a couple of spots you'll want to check out if you're visiting the American side of Niagara Falls.
Terrapin Point
The best place to see Horseshoe Falls is from the Canadian side but the second best is Terrapin Point on the US side of the falls. From Terrapin Point you get a sweeping view of Horseshoe falls and of course you can see the run off of all of the water.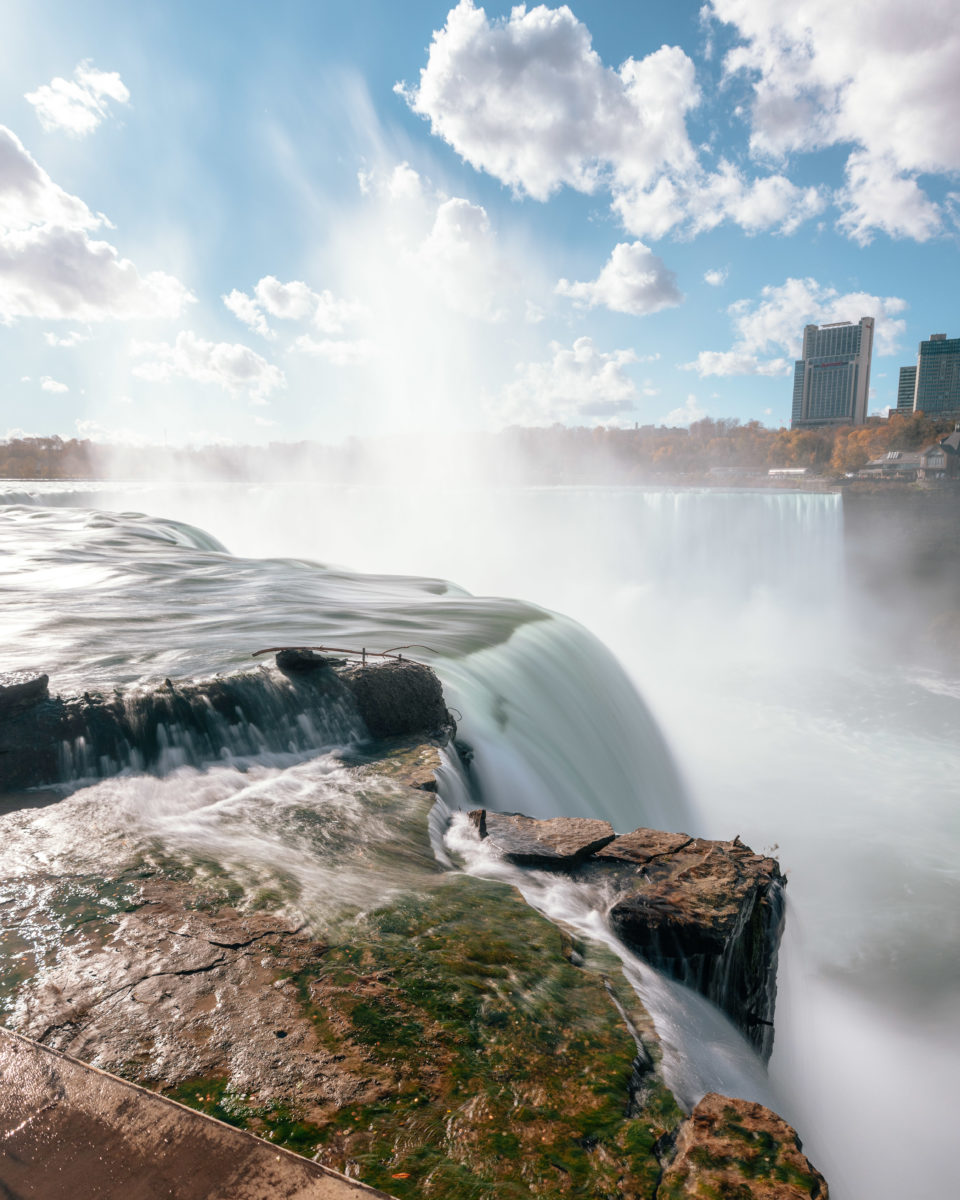 ---
Luna Island
Located between the American Falls and Bridal Veil Falls Luna Island is a popular destination when visiting the area. On my visit the fall colors were still popping as well.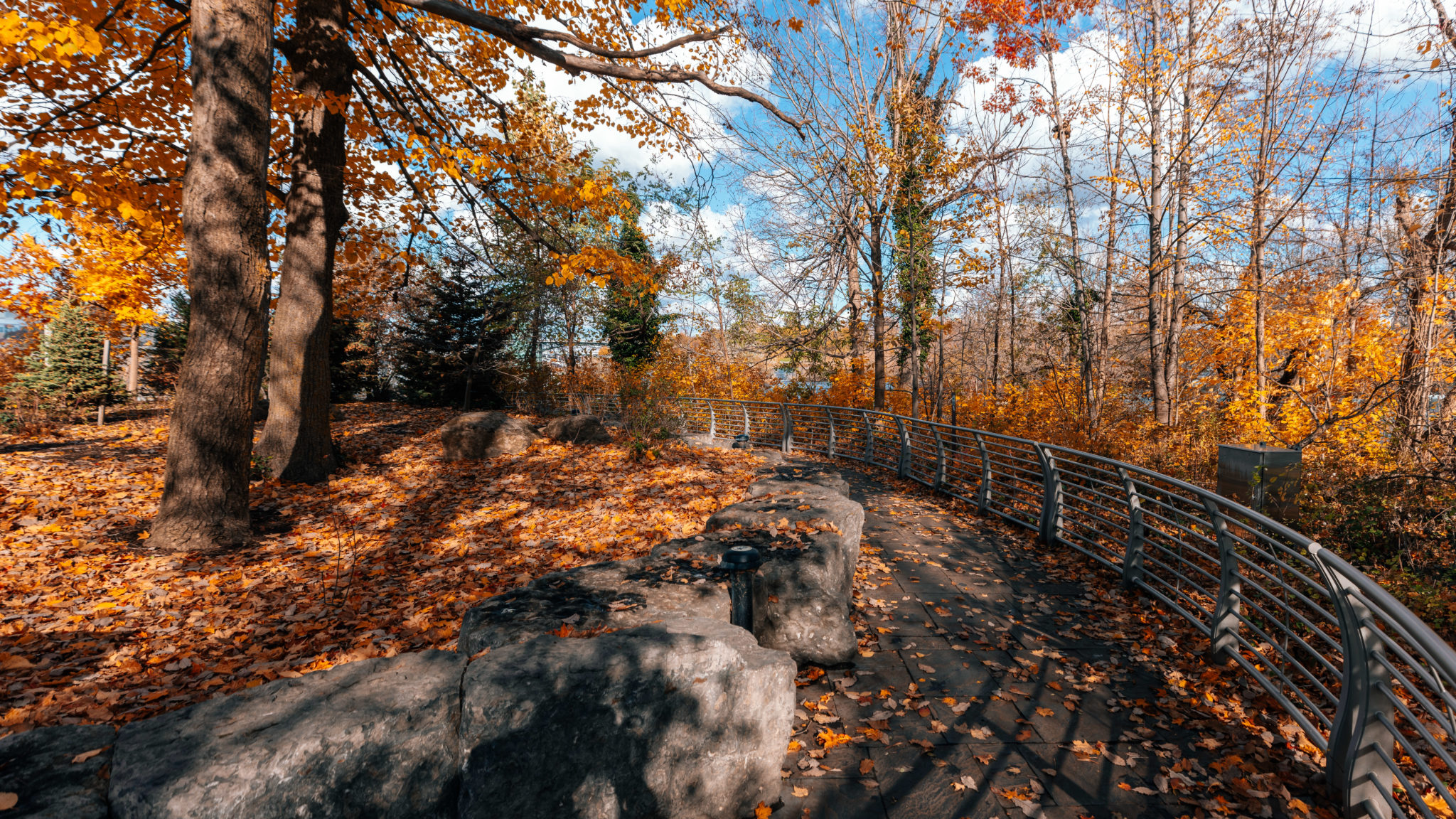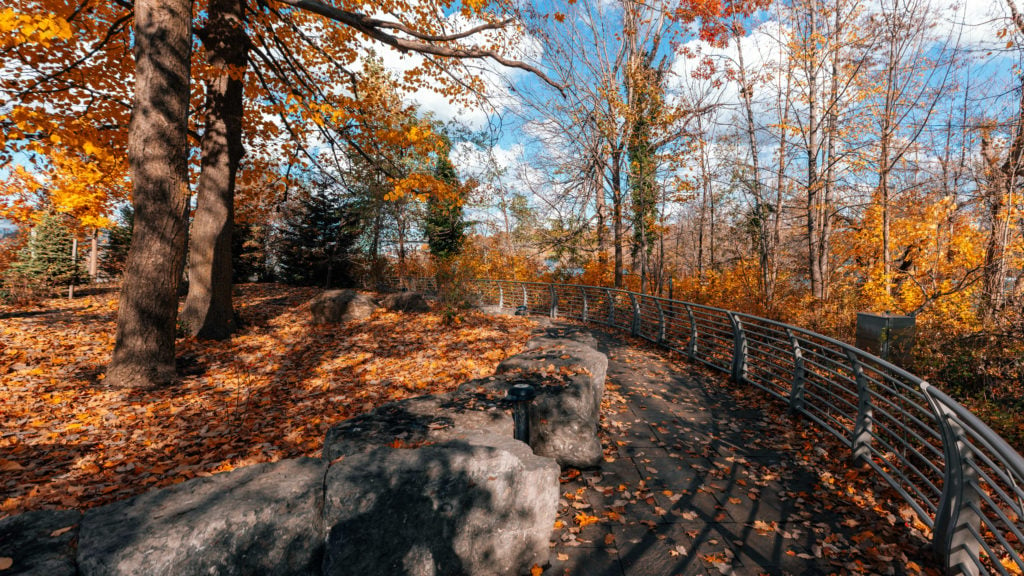 ---
Niagara Falls Pictures
Here are more photos from my visit to Niagara Falls. We started on the New York side on Goat Island as mentioned above and worked our way around all of the sights.
Photography Gear to Bring to Niagara Falls: I recommend bringing a wide angle and telephoto lens when visiting Niagara Falls. If you have it a 24-70mm lens will capture most of the range needed for Niagara Falls. A telephoto lens will come in handy to capture close up photos of the falls and views in the distance. Plus you can add a bit of compression to your photos.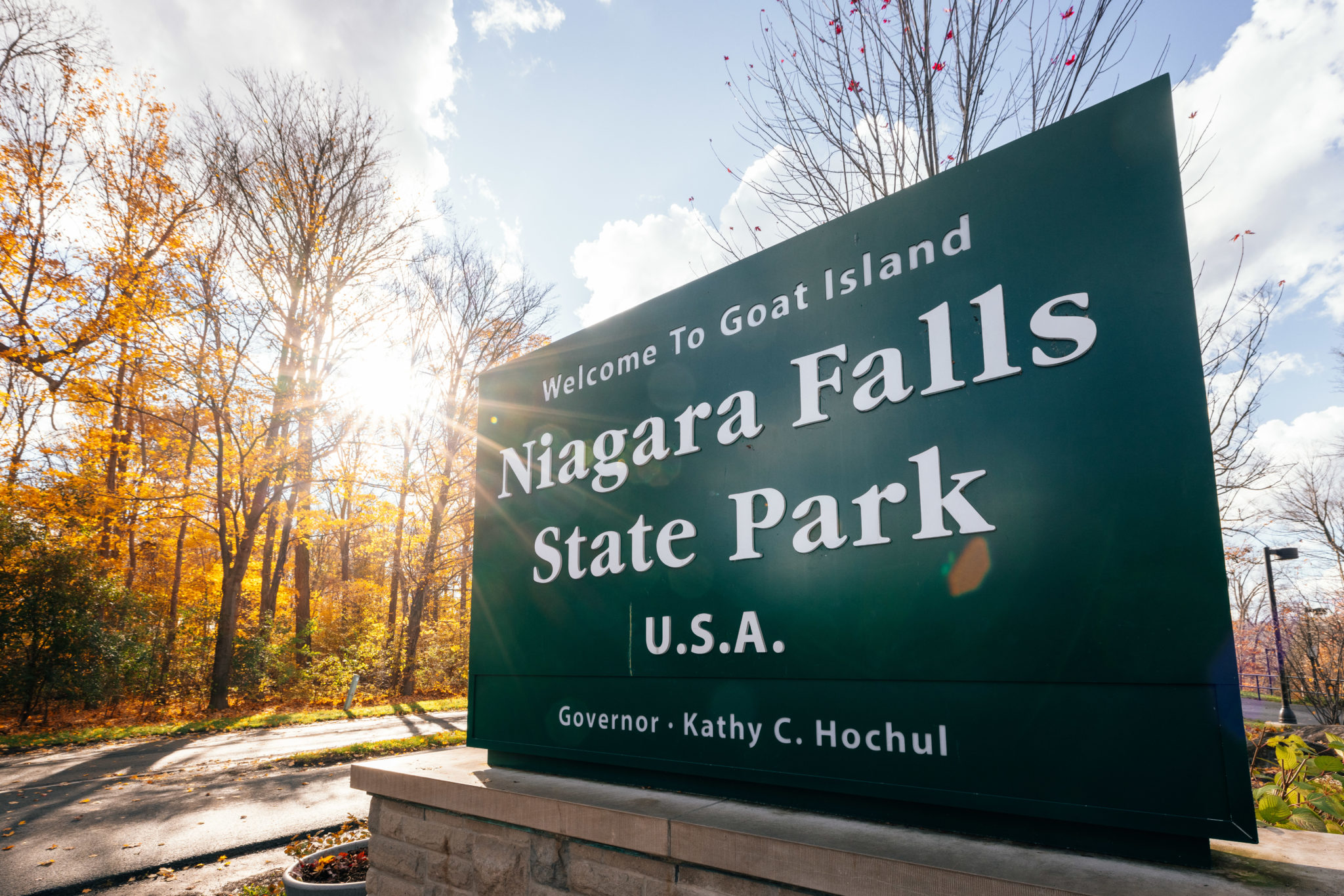 I hope my tidbits from Niagara Falls help you plan your visit to the area!
---
Enjoyed this article?
Share a pin below on Pinterest