Boston is full of history and incredible for photography. From colonial houses to beautiful greenery Boston is full of places to photograph. When traveling I love to visit all of the "Instagrammable" spots. Downtown Boston is a blast to explore since it has so much to see in such a small area.
Here are the best places to photograph in Boston, Massachusetts:
---
1. Acorn Street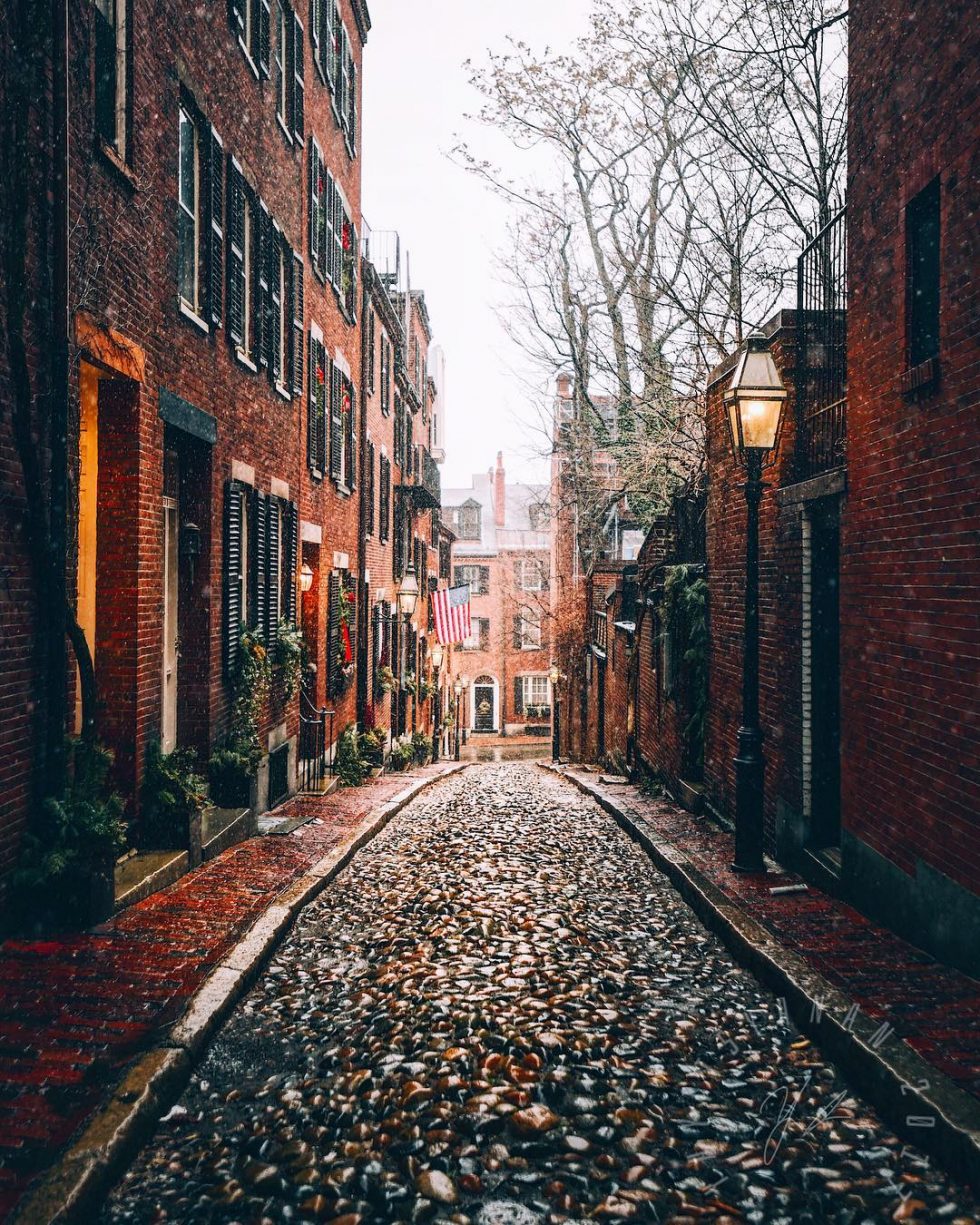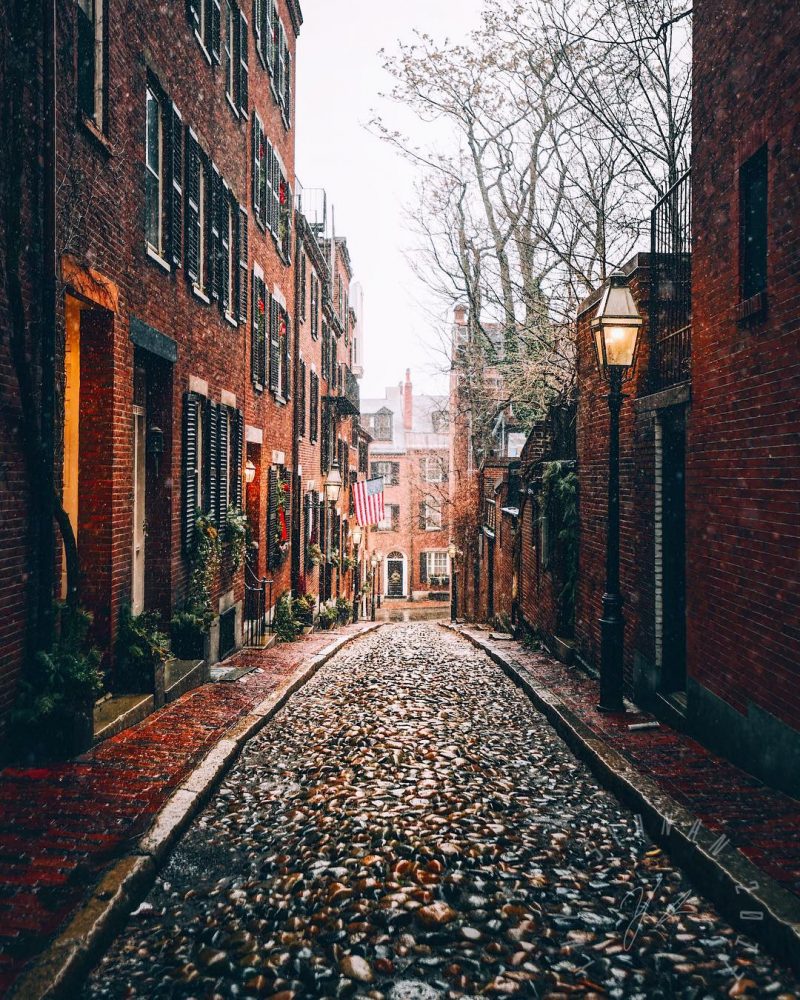 Probably one of the most iconic streets in the United States; Acorn street is an incredible cobblestone street that was built in 1823. Lined with beautiful houses you'll feel like you stepped into back in time. The cobblestone street looks especially stunning after rain making it easy to capture reflections off of the cobblestone.
Acorn Street on Google Maps
---
2. Boston Public Library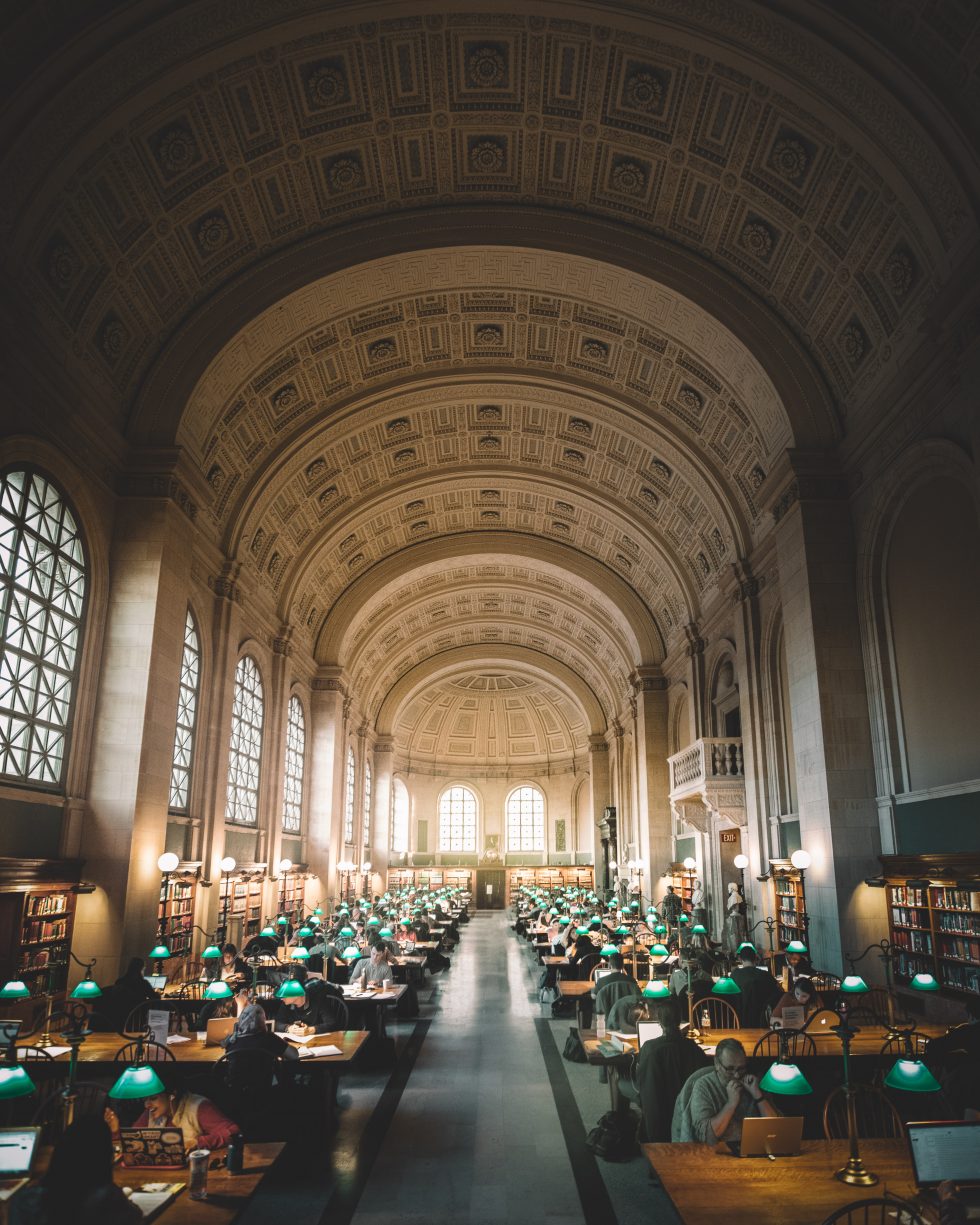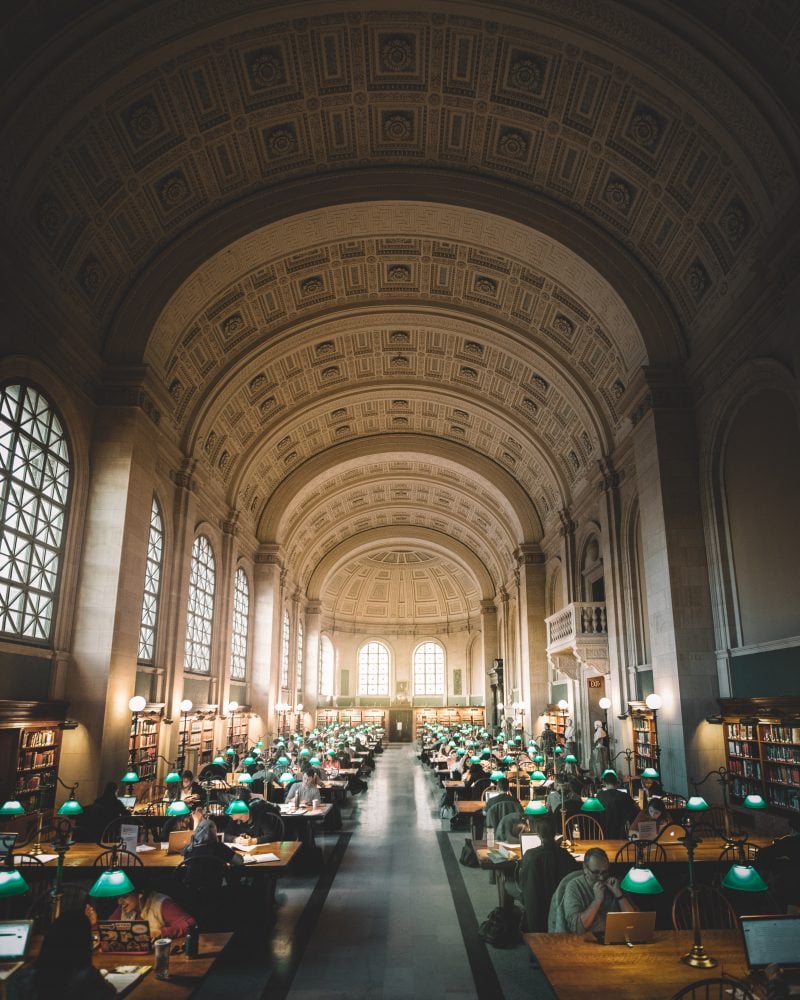 Bates Hall in the Boston Public Library has plenty to photograph including a stunning barrel-arched ceiling, busts of famous Boston authors, and English oak bookcases. Best of all it's free to enter, just keep quiet when you're in Bates Hall since people are likely working and reading.
Boston Public Library on Google Maps
---
3. Beacon Hill Neighborhood