What better way to enjoy a rainy day than to go out and photography the weather! Splashes, reflections, there is so much fun you can have photographing the rain.
If you've got a weather sealed camera you have no excuse not to shoot in the rain. You can also protect your camera gear with an umbrella or camera rain cover.
You'll find plenty of interesting things to photograph in the rain. From puddles to storm clouds I've included some of my best rainy day photo ideas.
Here are some of the best rainy day photography ideas:
---
1. Reflections & Puddles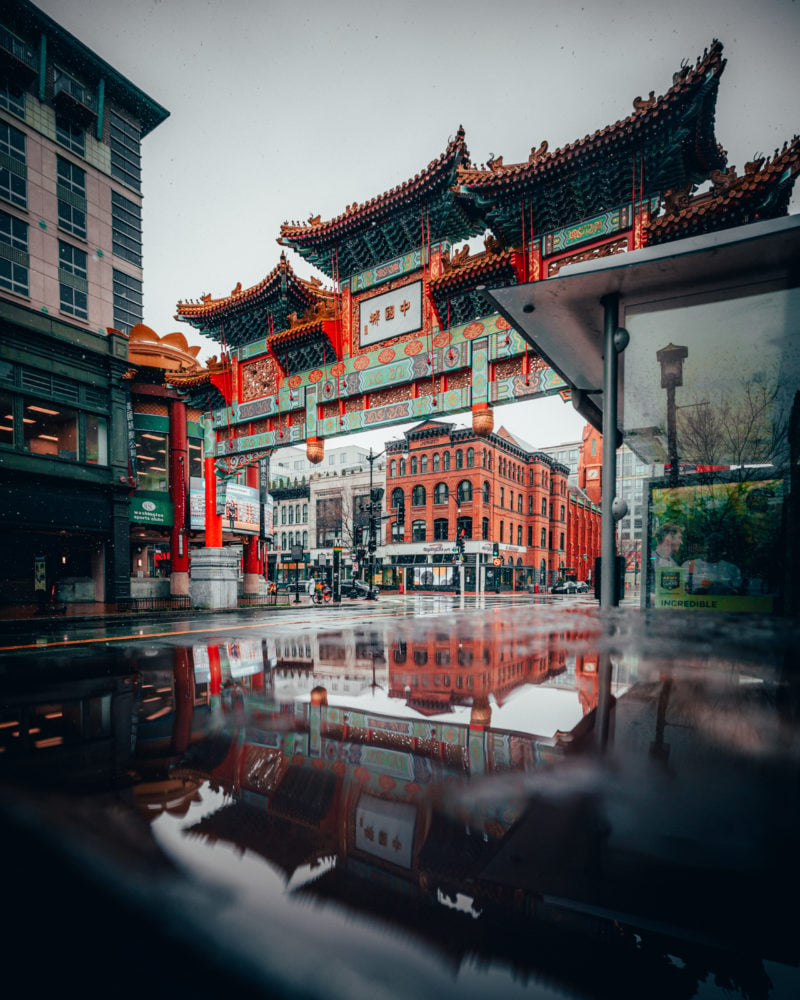 One of the most obvious things to photography on a rainy day are puddles and reflections. No matter where you're taking pictures you'll be able to found tons of unique angles by getting down low.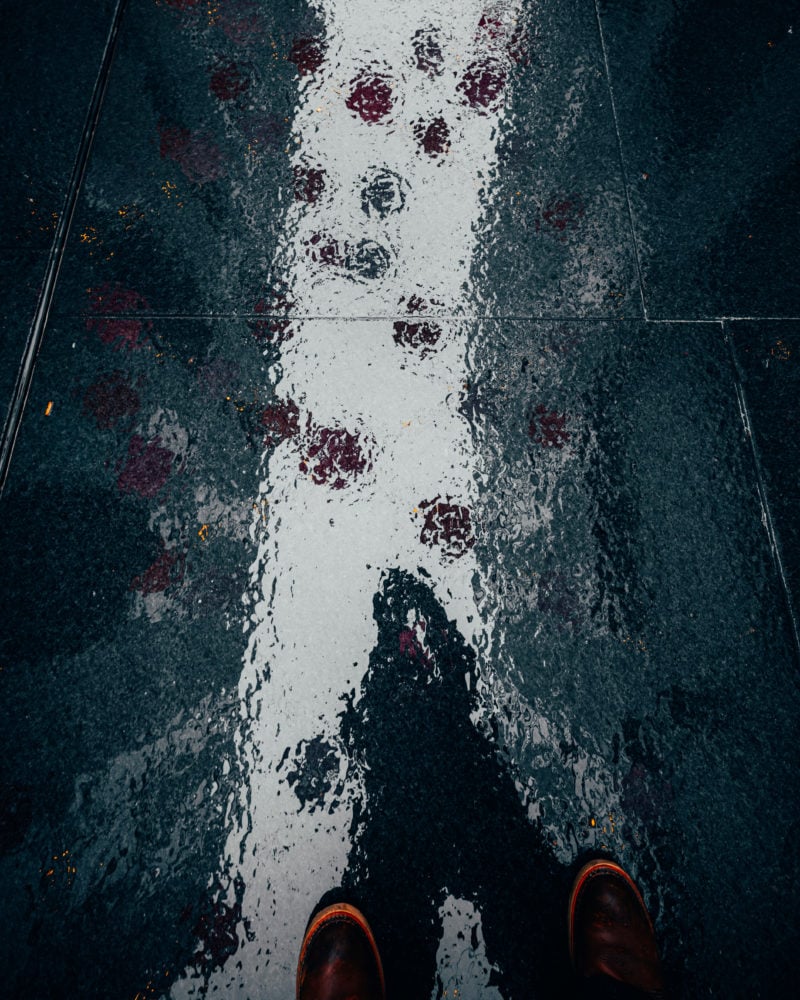 When using reflections you can get plenty of unique compositions. Some tripods enable you get a few feet off the ground to take long exposure photos as well.
---
2. Rain Splashes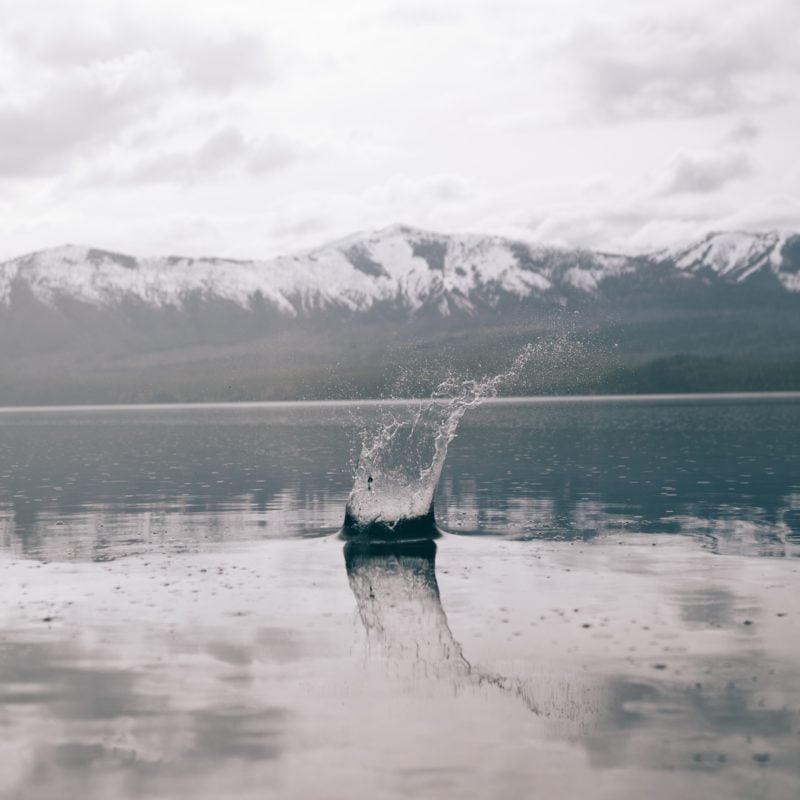 Use all the puddles to your advantage by making a splash! It's the perfect way to add some motion to your photo in a unique way. Whether it's a car driving by a puddle or a friend stomping in the water there are plenty of possibilities.
Usually you'll want to use a fast shutter speed to capture splashes mid-air. You can also capture the blur of the water moving using a slightly slower shutter speed, just remember to hold the camera steady.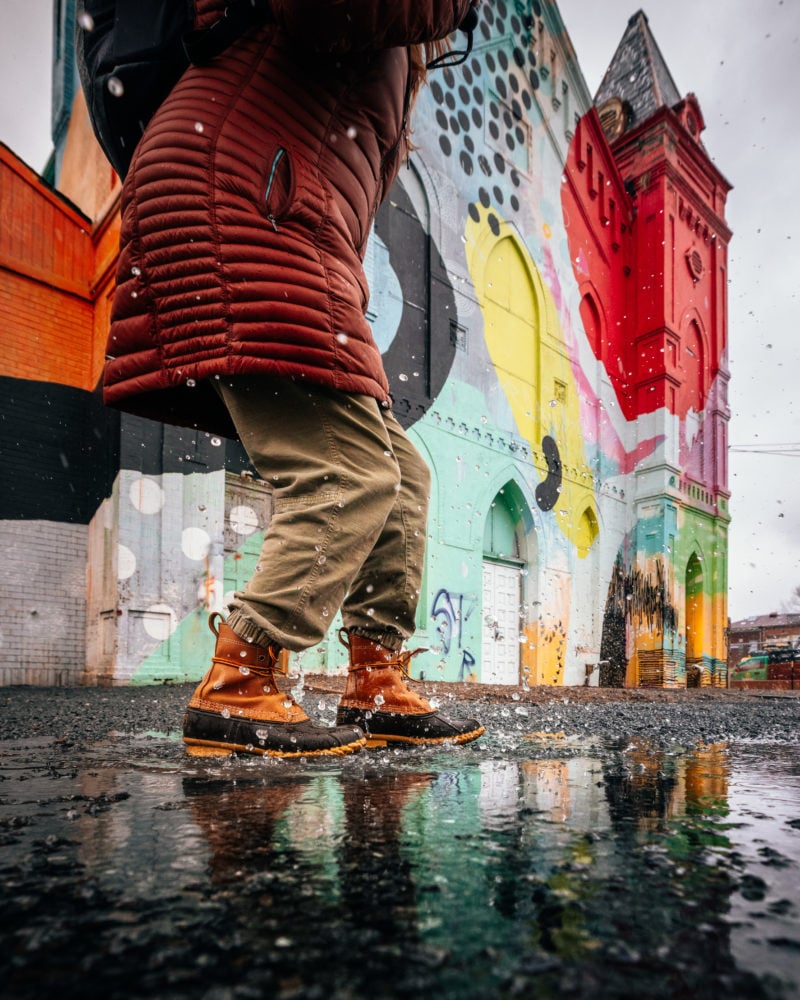 ---
3. Rain Drops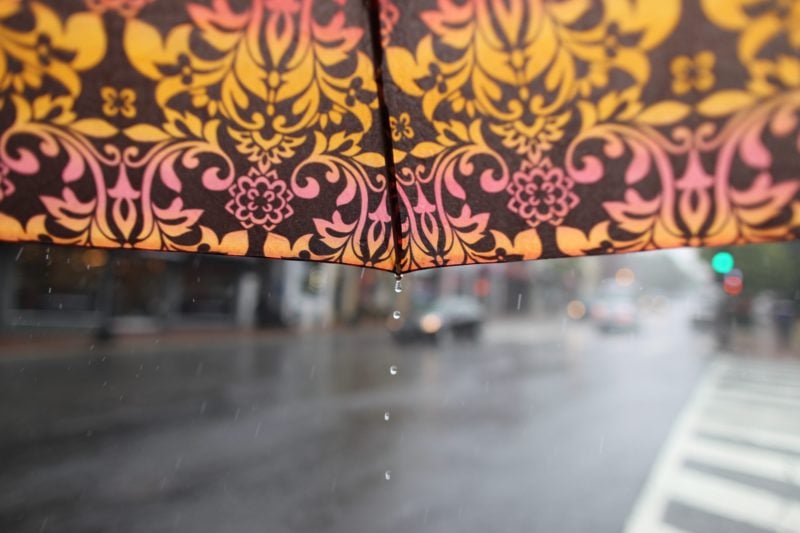 If you're trying to photograph a rain drop in motion you'll want to use a fast shutter speed like 1/1000th of a second. This will create an effect as if the droplet is suspended in air. Make sure to combine this effect with a low aperture so the rain drop has separation from the background.
---
4. Cloudy Skies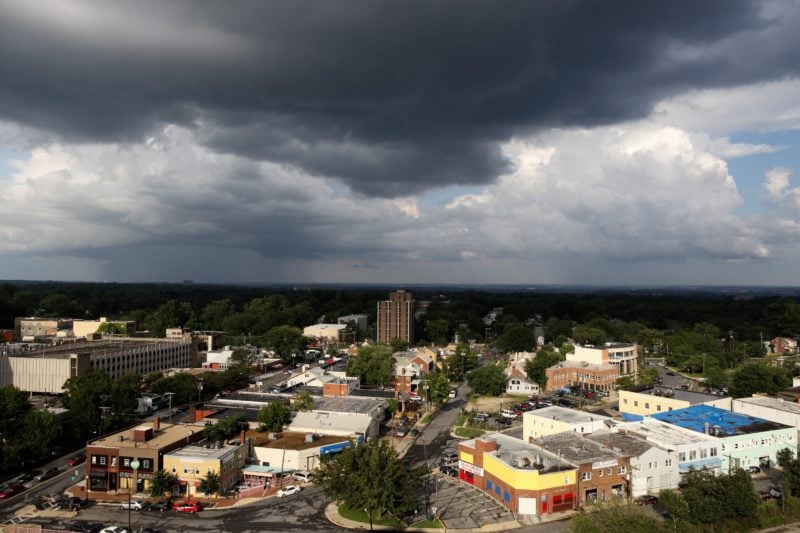 Of course with rain comes unique cloud coverage. Typically just a grey mess you'll sometimes get lucky and get the sun shining through to add a moody tone to your photos. You can also try this affect with a tripod and an ND filter to capture the movement of the clouds making them appear smooth.
---
5. Storms & Lightning
Every rainy day won't mean lightning storms but when they happen you should be getting out to photograph them! Lightning can be an incredibly exciting subject when done safely. You can also using a lightning strike map to exactly see where lightning is striking.
Capturing a lightning strike as it happens can be a challenge. You can use a tripod with long exposures or just shoot bursts until a strike happens. Some companies even make lightning activated shutters.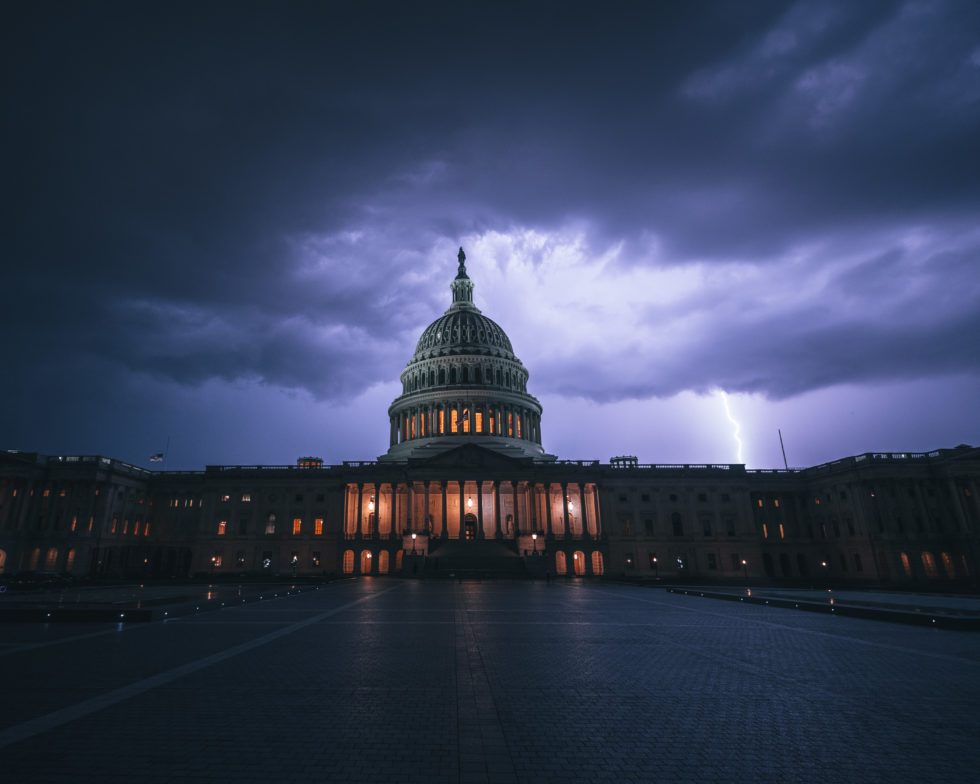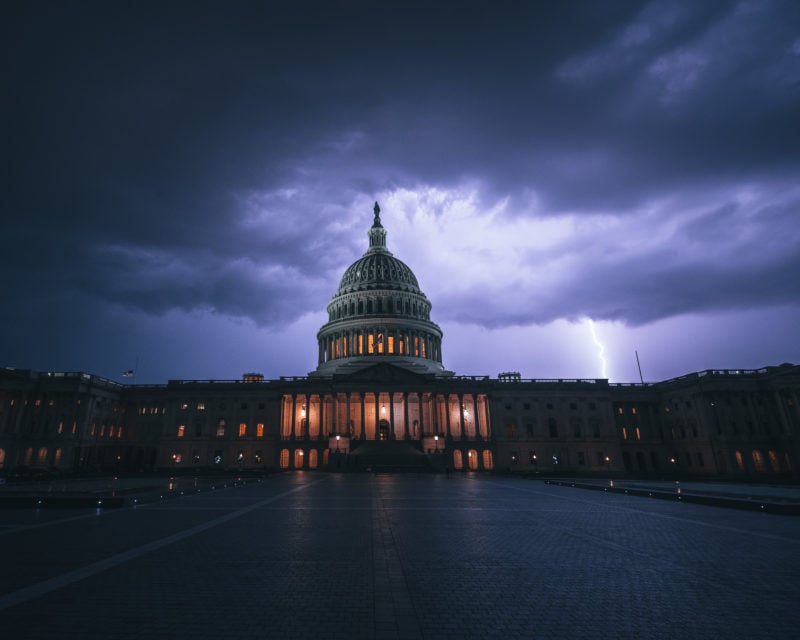 ---
6. Mist & Fog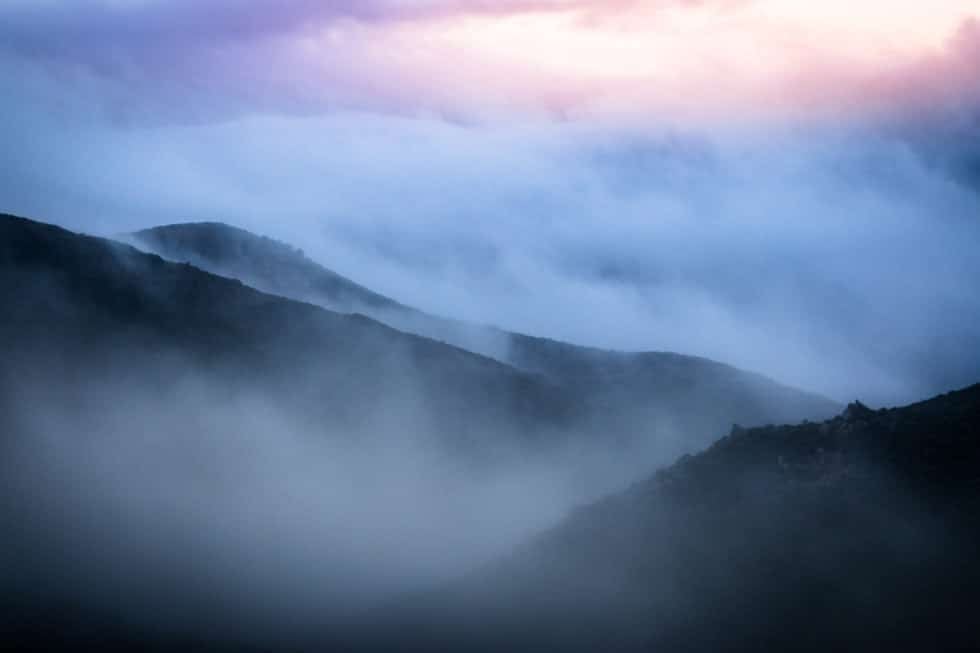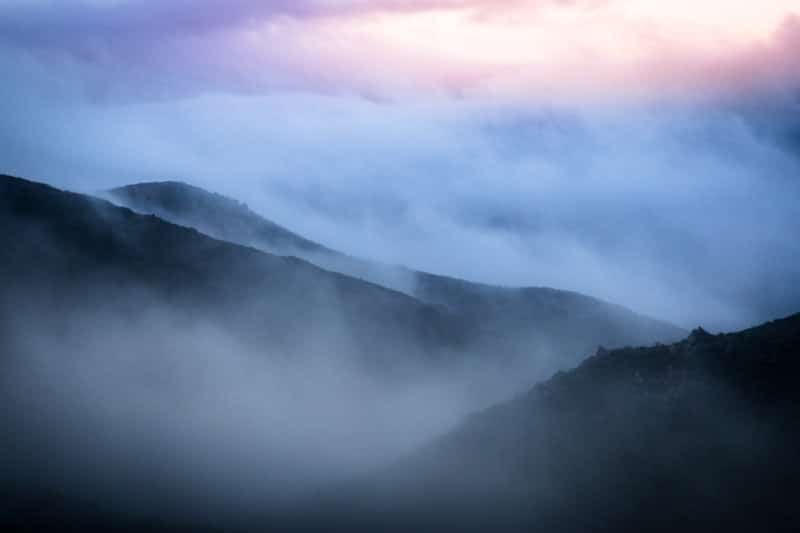 Typically after it rains you'll be able to spot plenty of fog and mist. Typically precipitation fog forms when rain falls through cold air.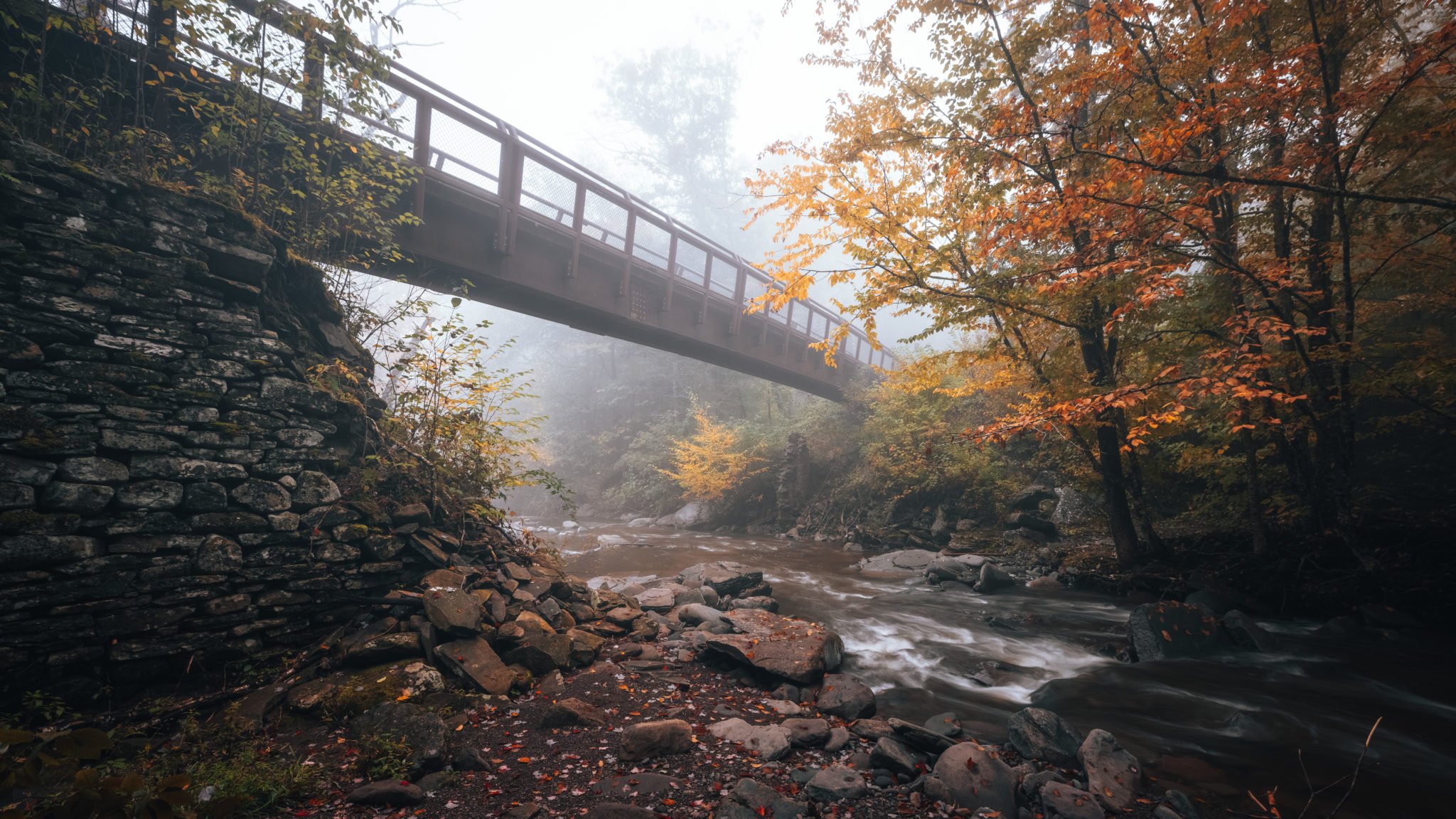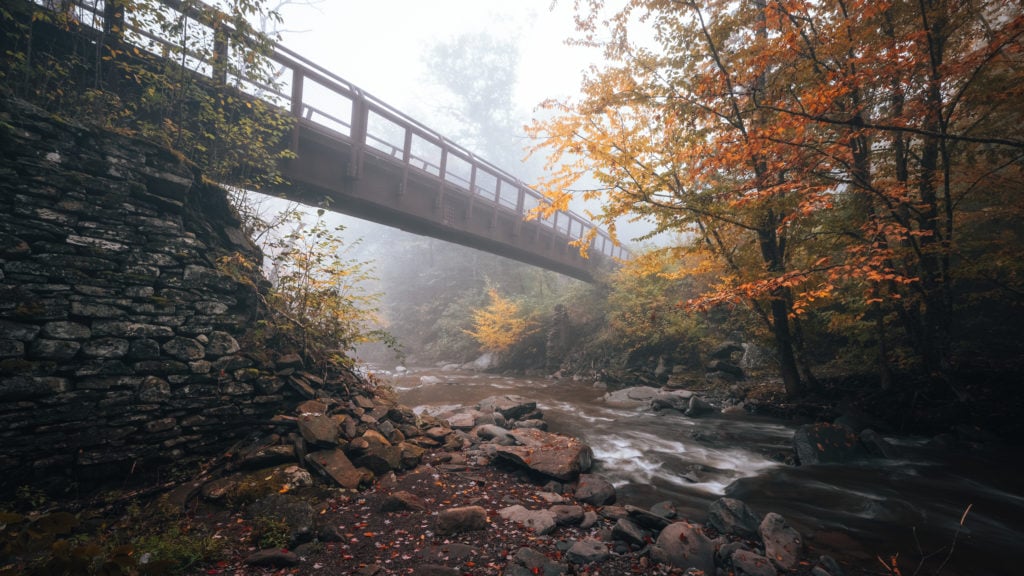 ---
I hope these rainy day photography inspiration has you fired up to go out and shoot! Don't let a dark rainy day detour you when you can go out and capture something unique.
---
Enjoyed this article?
Please share a pin on Pinterest