Looking to capture the vibrant essence of the Windy City? In this post, I'll share my top picks for the most picturesque places to take pictures in Chicago. From iconic landmarks to hidden gems, you'll discover a wealth of photo opportunities that will make your Instagram feed the envy of all your followers.
I've followed many photographers from Chicago throughout the years so it was awesome to finally see the city in person rather than just from their work (which continues to inspire). Most of my time was spent in "The Loop" where many of these locations are. Here's how I managed to fill three days taking pictures.
Here is my list of the best places to take pictures in Chicago:
---
1. Calder's Flamingo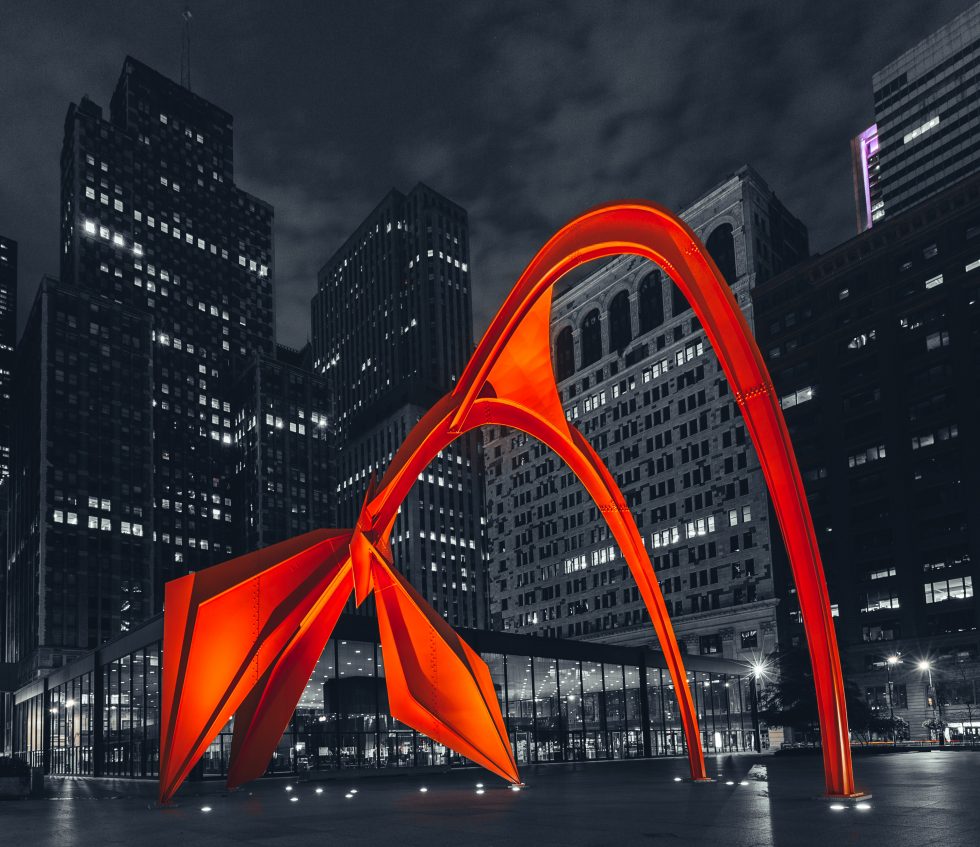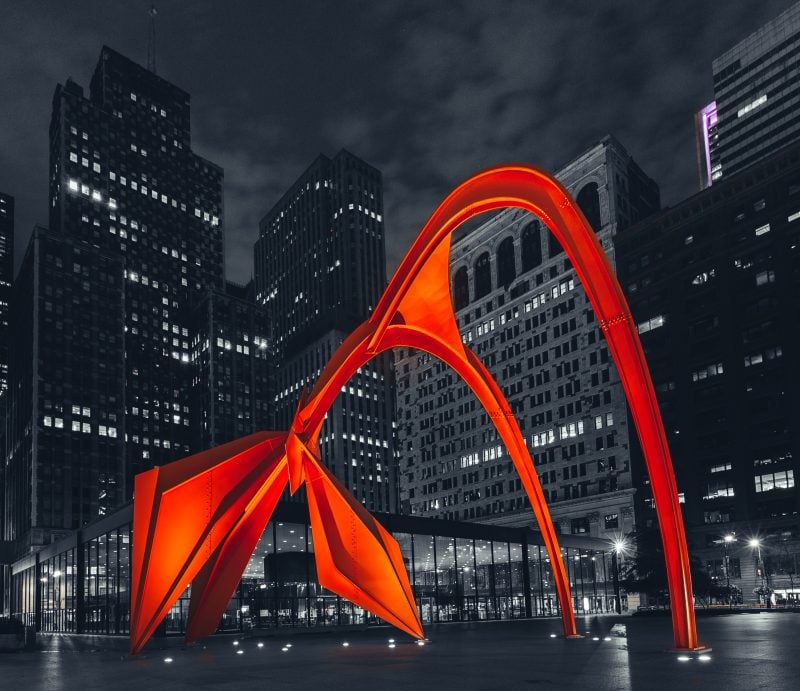 Probably my favorite piece in Chicago is Alexander Calder's Flamingo sculpture which sits surrounded by architect Mies van der Rohe's Federal Center Plaza buildings. Located in the heart of downtown Chicago the sculpture's all red design really stands out amongst the classic black grid architecture.
The Flamingo is made out of a whopping 50 tons of steel and painted in Calder's iconic red "vermilion". Try photographing it at night or sunset to get maximum impact of the piece.
Calder's Flamingo on Google Maps
---
2. Millennium Park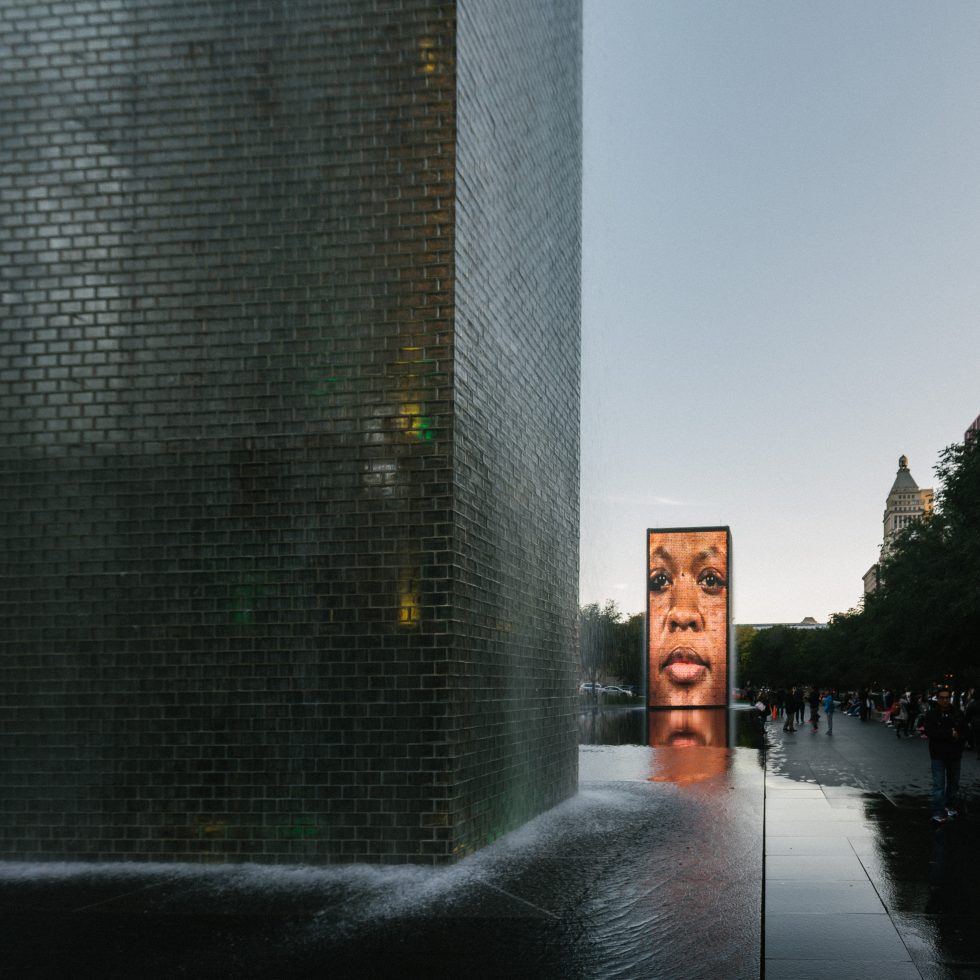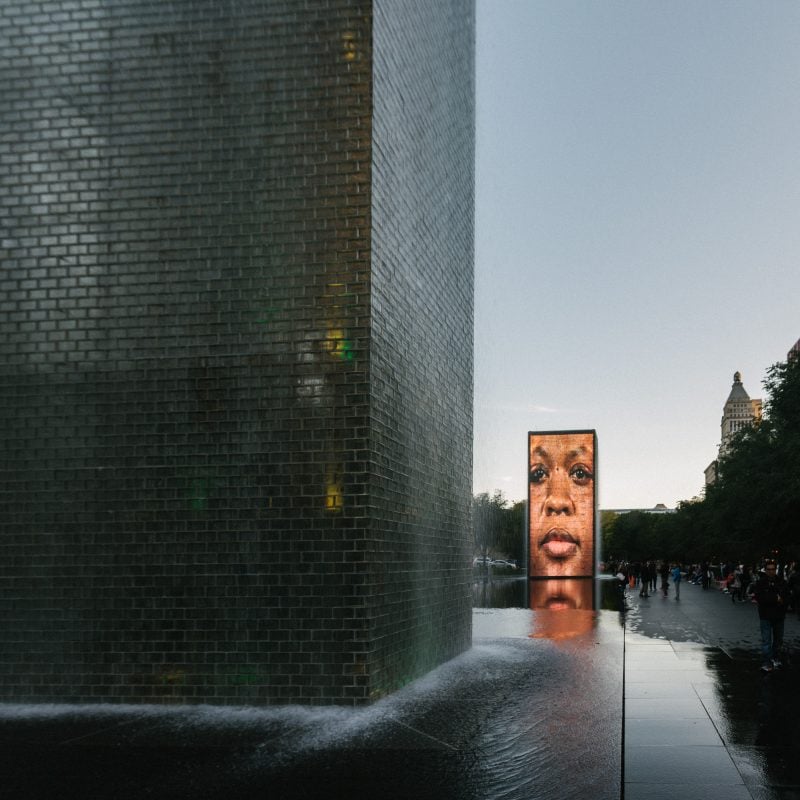 Millennium Park has plenty to photograph for Instagram, but more noteworthy are its gardens and the Crown Fountain designed by artist Jaume Plensa. The Crown Fountain is a two-tower interactive work that displays a variety of faces which periodically "spit" water into the reflecting pool between them. Here you'll see plenty of tourists enjoying the display and getting selfies with it.
Millennium Park on Google Maps
---
3. Cloud Gate (aka the Bean)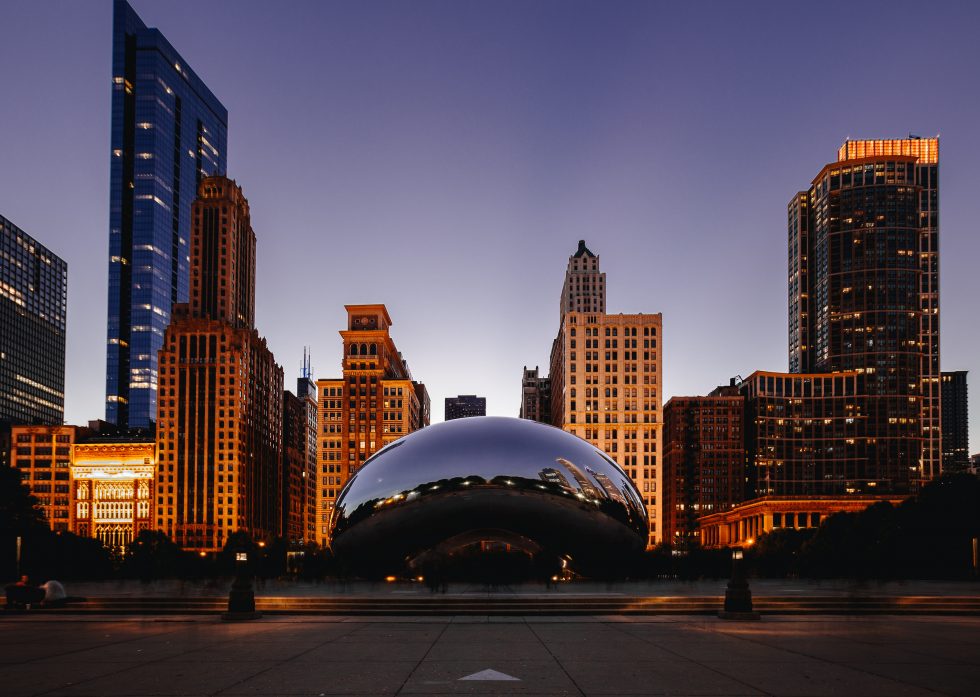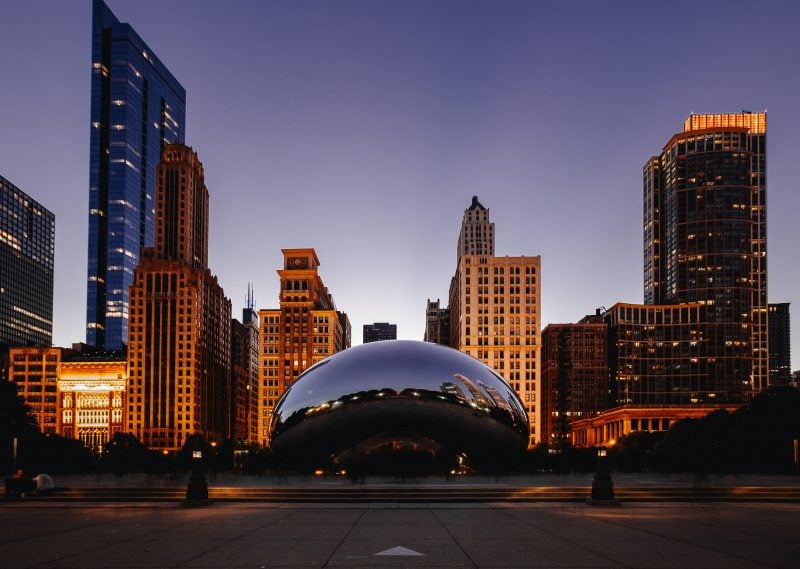 Another staple of Chicago, and also located in Millennium Park, is Cloud Gate by Anish Kapoor. Open from 6am to 11pm I recommend coming here very early or late in the evening to prevent crowds in your photos (photoshop will barely help!). Regardless of crowds "The Bean" looks spectacular with the city surrounding it.
Cloudgate on Google Maps
---
4. Skydeck at the Willis Tower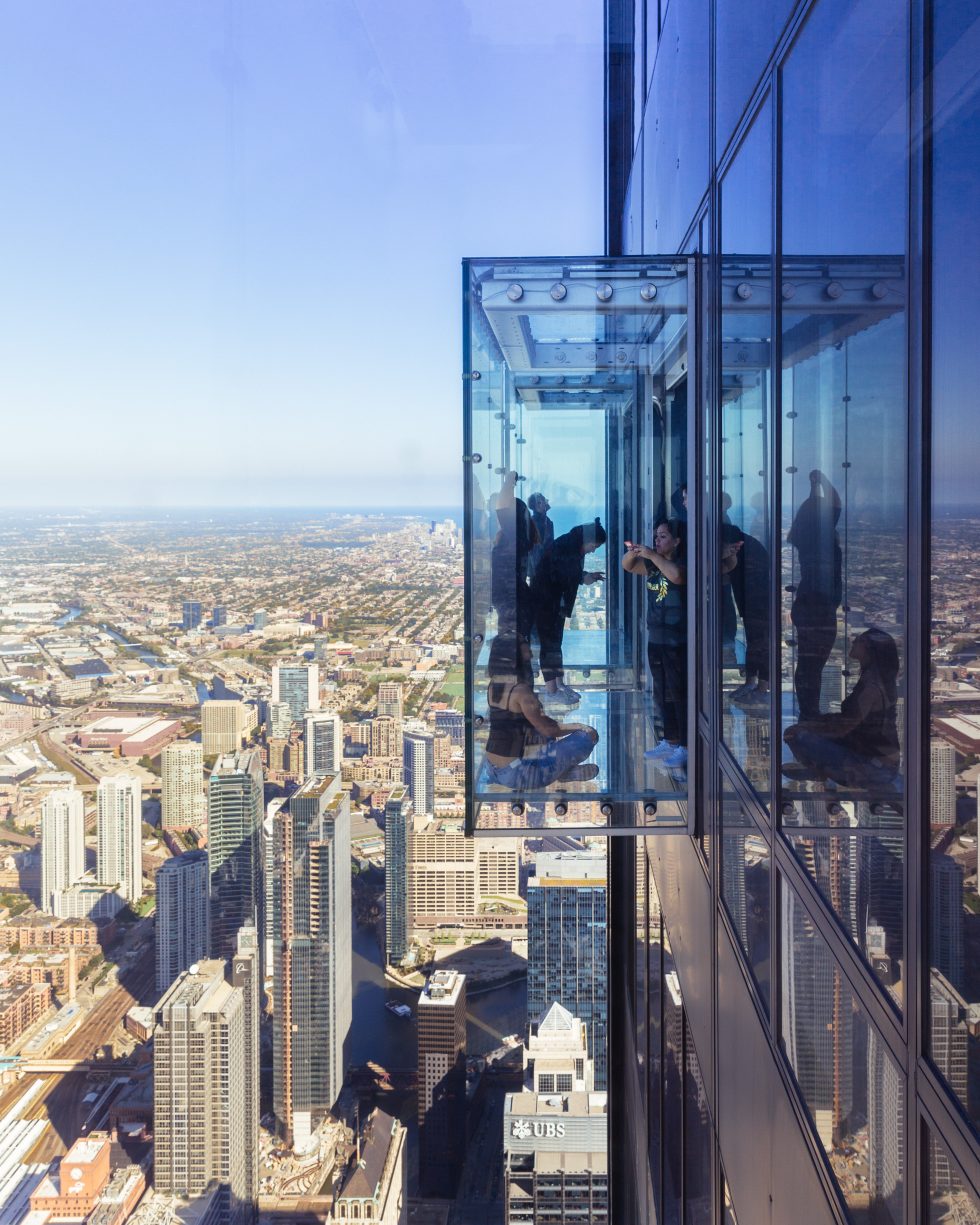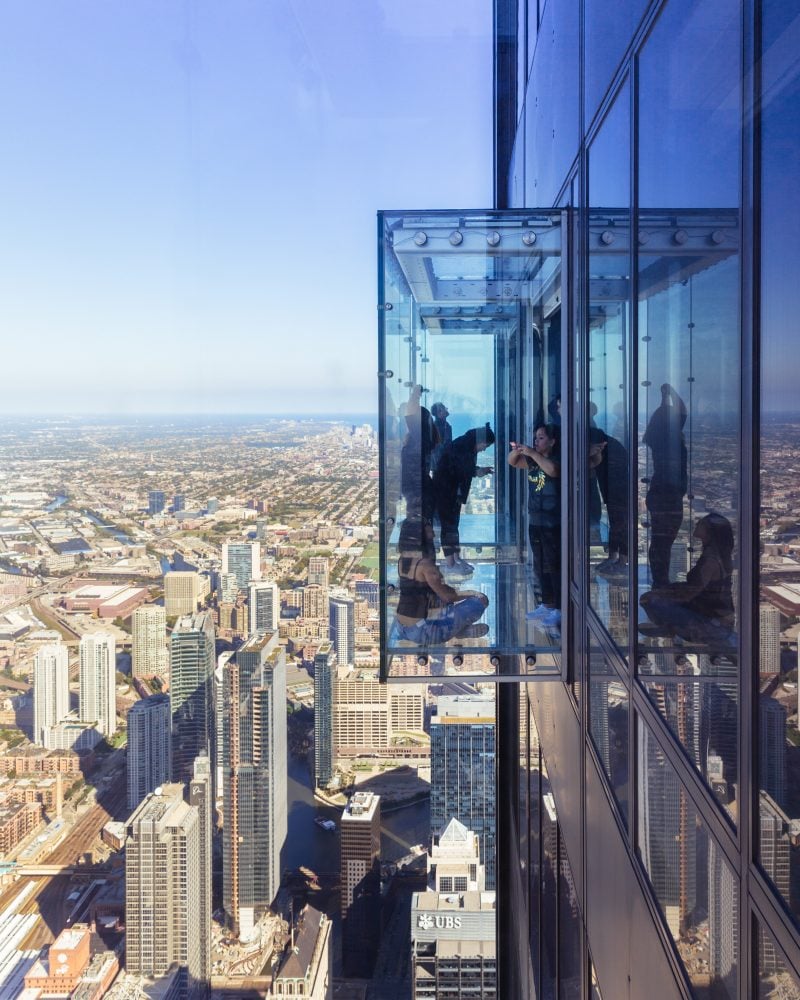 One of Chicago's most well known attractions is the Skydeck in Willis Tower. The Skydeck offers an entire observation deck floor for you to see 360 views of Chicago. More commonly photographed is are the glass ledges which allow a dizzying and breathtaking view of the city underneath you. Be forewarned, though, these often have a ~30min+ line so be sure to go early. I recommend getting tickets on their website before visiting.
Willis Tower on Google Maps
---
5. Murals at the Wabash Arts Corridor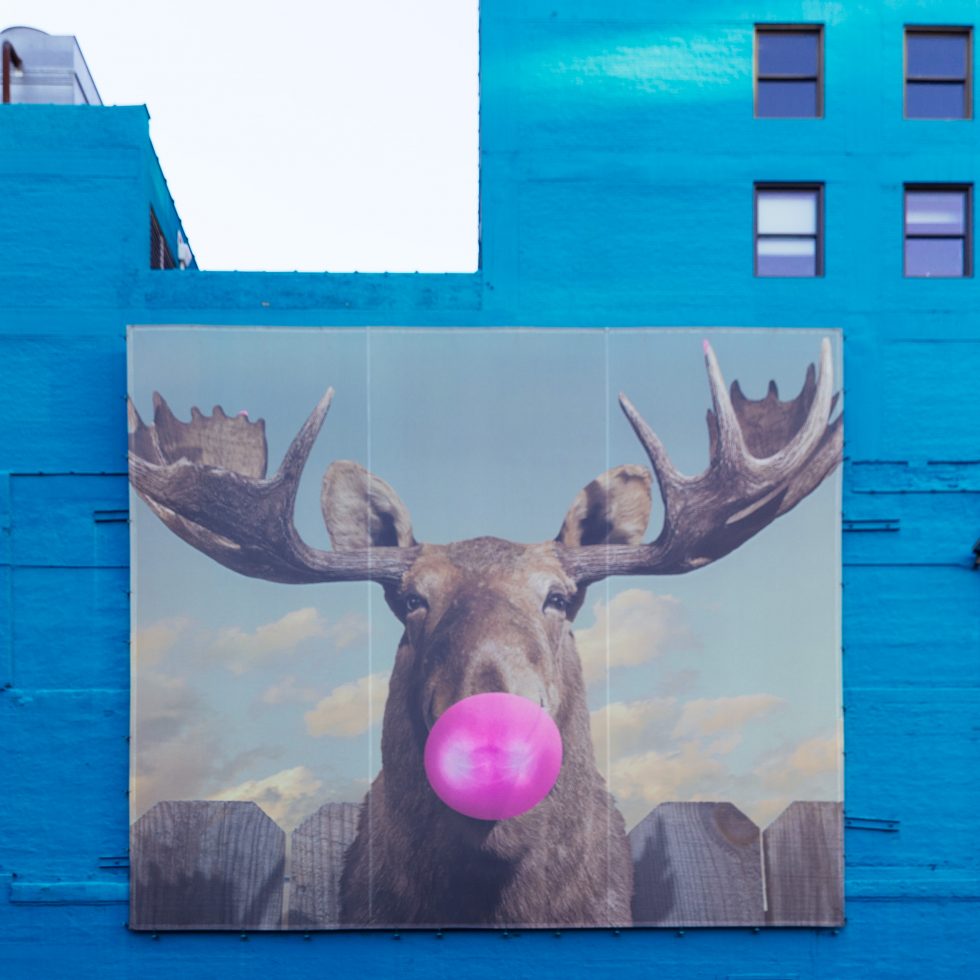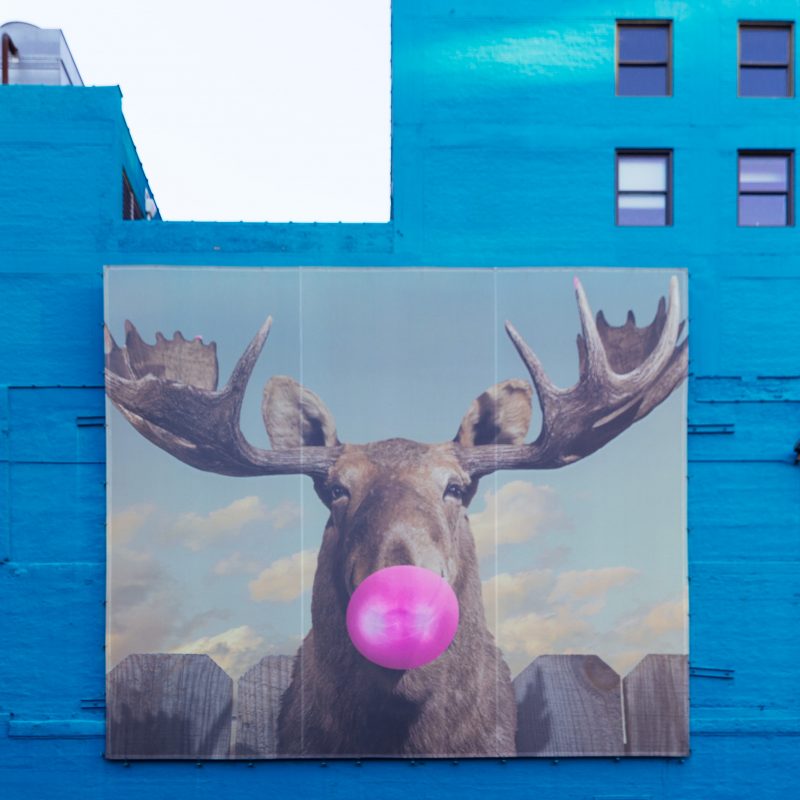 If Murals are your thing, the Wabash Arts Corridor is full of unique and colorful murals created by local art students and muralists. Also known as a "living urban canvas" the murals do change periodically. One of my favorite works is the massive Moose Bubblegum Bubble by Jacob Watts.
Arts Corridor on Google Maps
---
6. Chicago Sign at the Chicago Theatre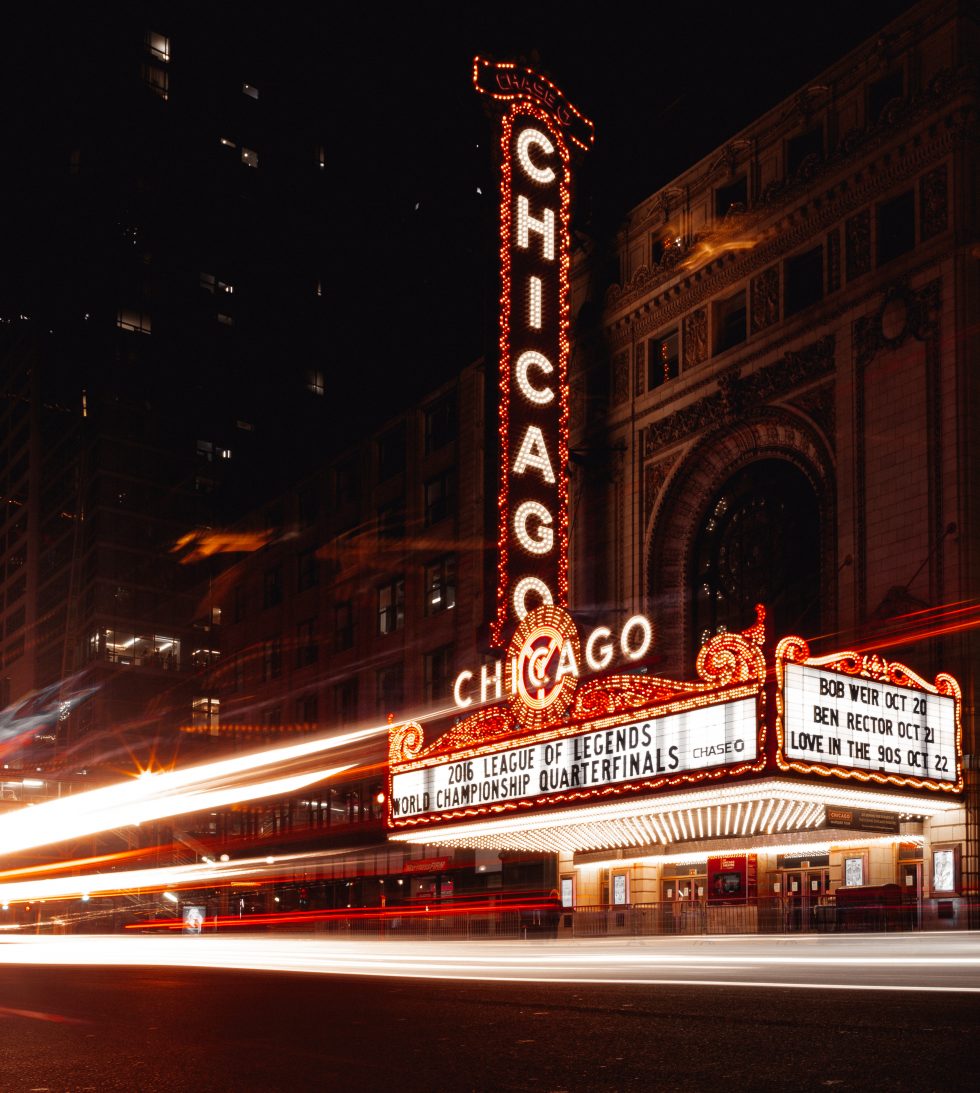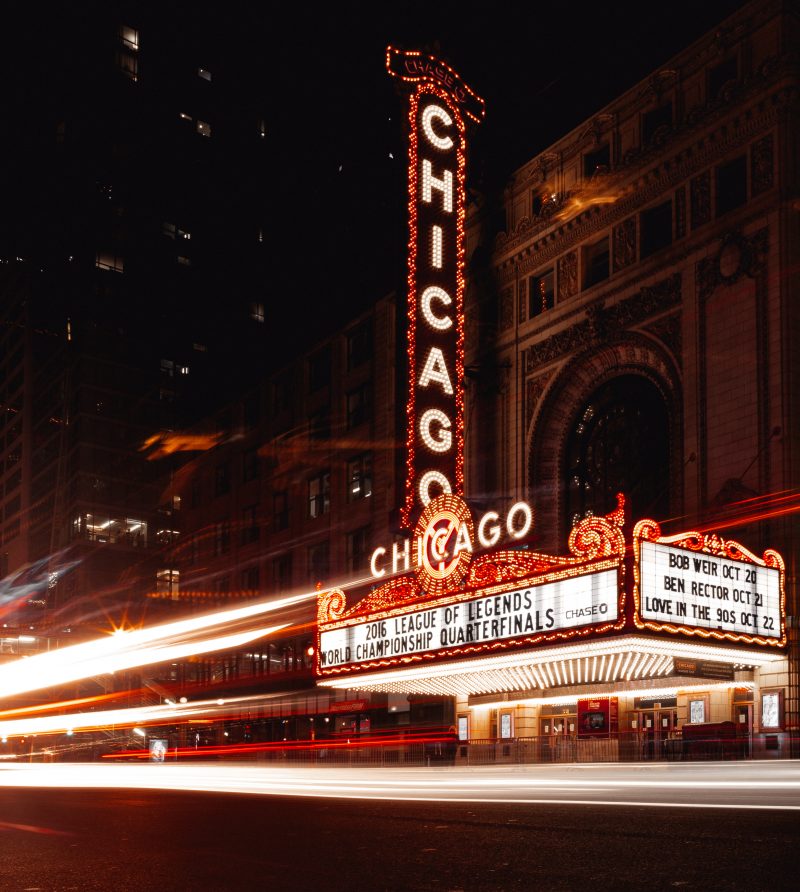 It's hard not to love the Chicago Theatre's vintage Chicago sign. Perfect for capturing a long exposure shot in front of when you're walking downtown. Other popular angles include from the subway stop next to the sign or reflections in puddles in front of the sign.
Chicago Theatre on Google Maps
---
7. Stairwell at the Rookery Building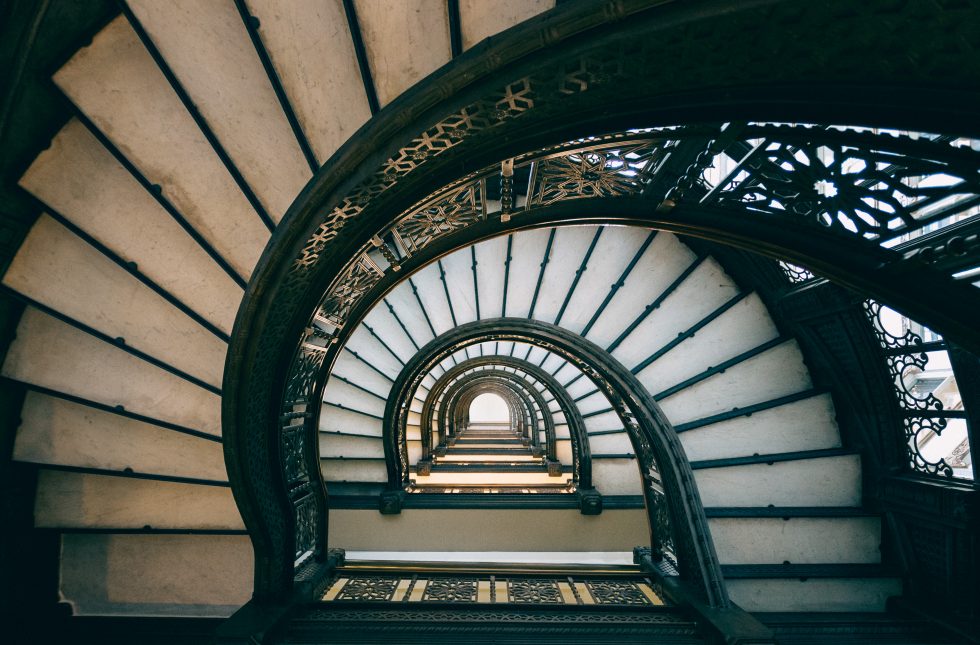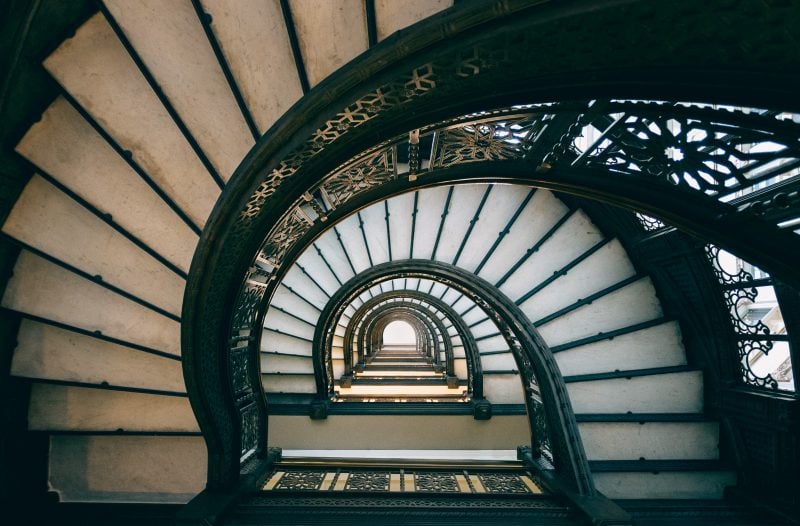 Before even visiting Chicago I knew about the famous stairs of the Rookery Building. If you want to take a picture of them (from the bottom) you'll need to go on a tour of the building. Since the whole building is amazing, it's well worth the admission…plus it goes to a good cause. The Frank Lloyd Wright Trust offers a 30-minute tour and I recommend getting tickets on their website or at the desk inside.
The Rookery on Google Maps
---
8. Chicago Skyline from North Ave Beach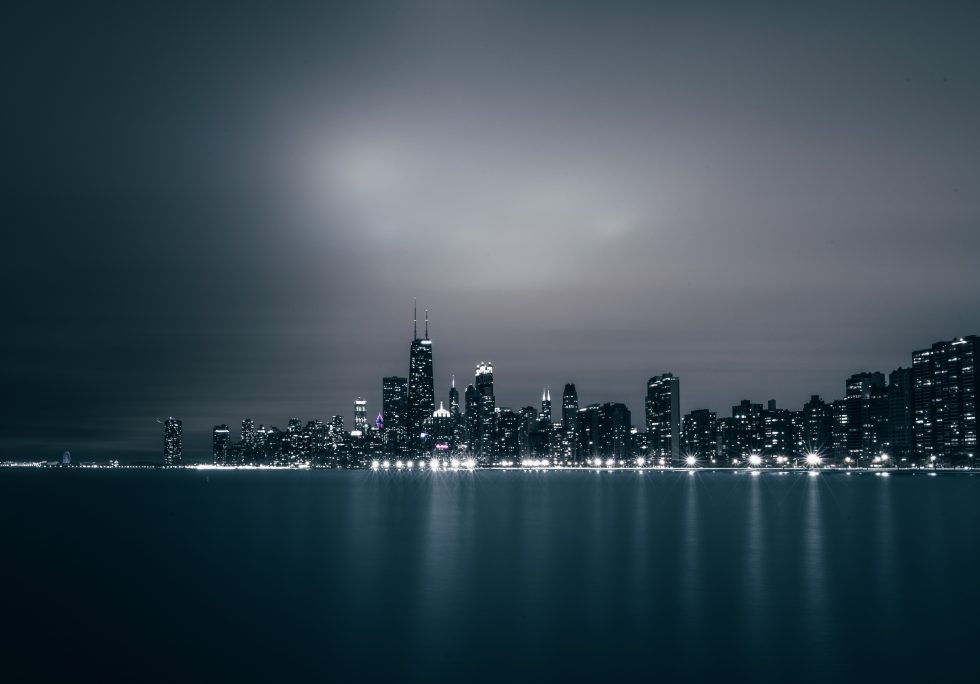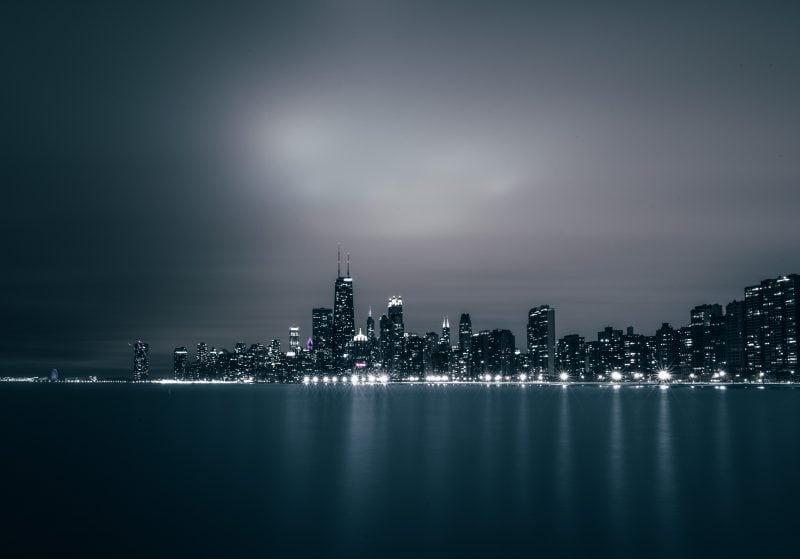 If you're looking for skyline views of Chicago North Avenue Beach has to be one of the best views in Chicago. There are also plenty of views of Lake Michigan from North Avenue Beach. Google maps says it closes at 7pm but I went around 10pm, there were people jogging and the paid parking lot was open. I love to use a 10-stop ND filter here to capture stillness in the water and sky.
Quick note: parking was $19/hour here so if you're looking to quickly drop by there isn't any place to park here besides the paid lot.
North Avenue Beach on Google Maps
---
9. Overlook Metro Trains at Wells Kinzie Garage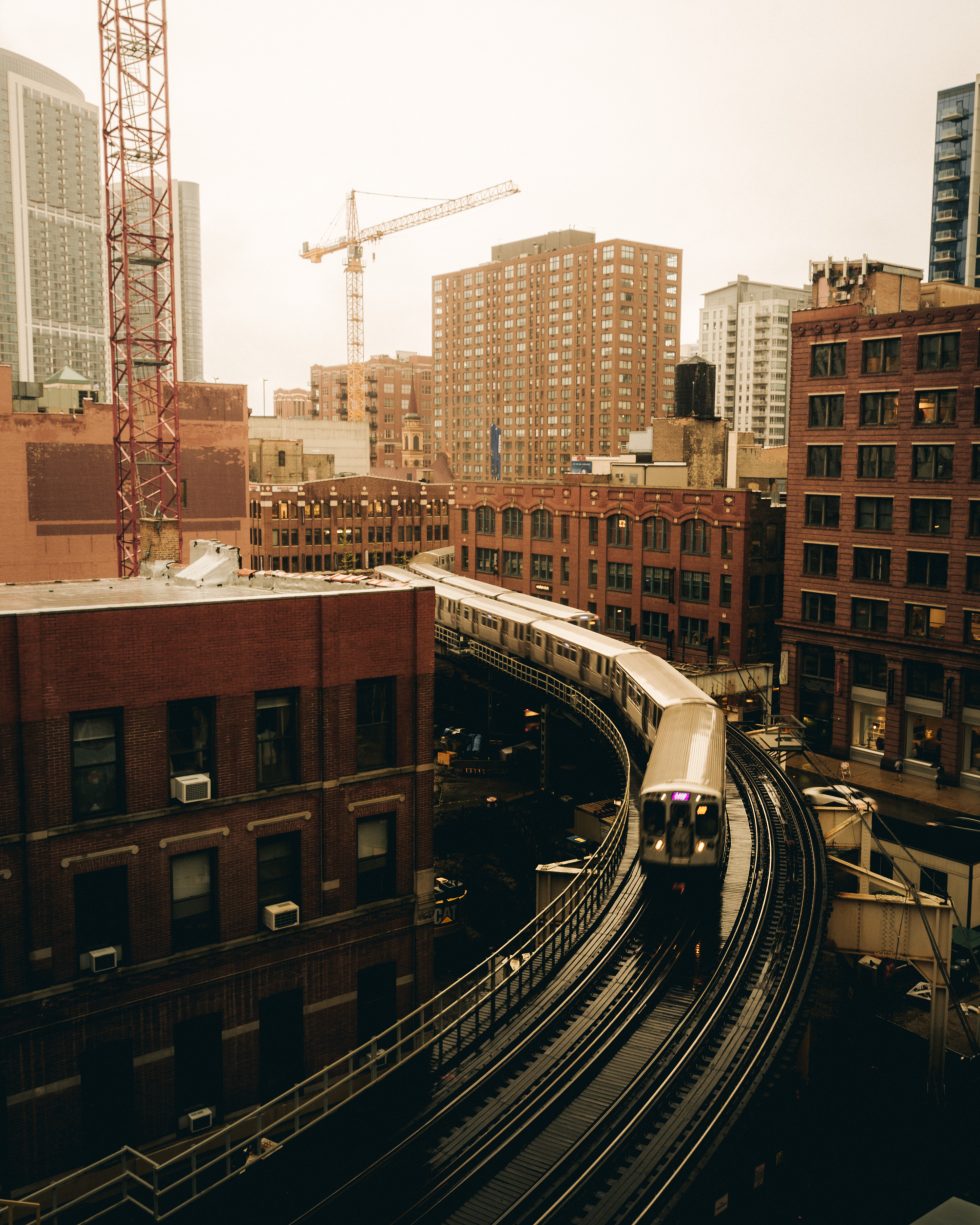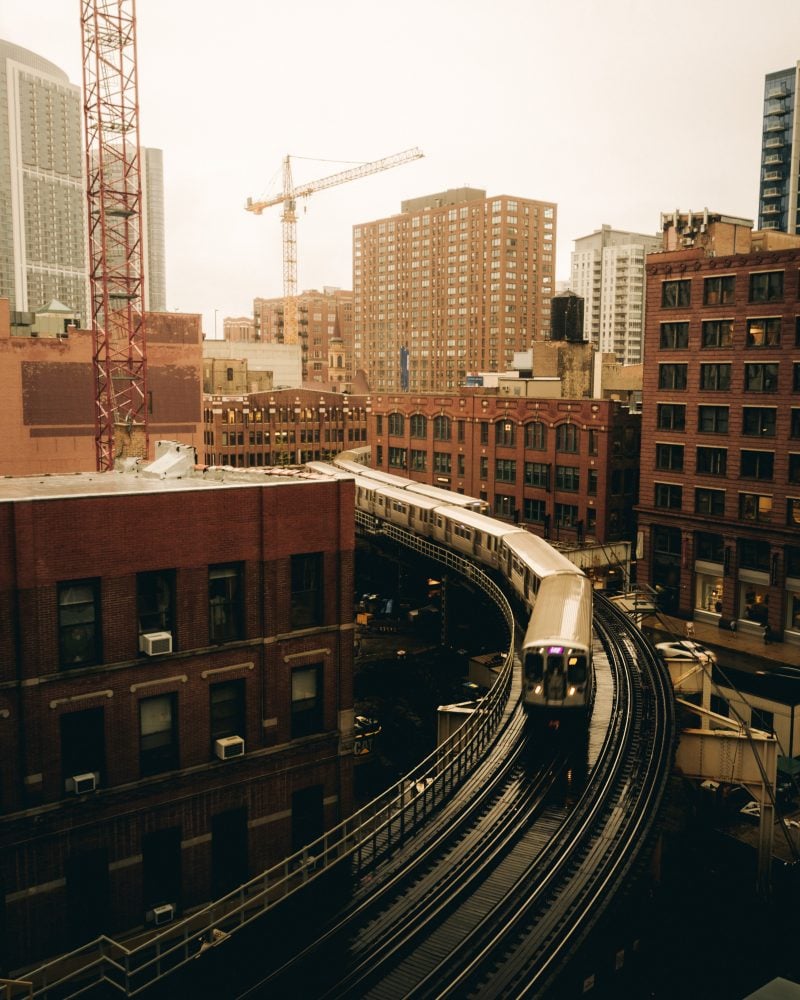 Chicago is well known for it's above ground transit system. If you're looking for a fantastic spot that doesn't involve trespassing the Wells Kinzie Garage is perfect for it. There are many levels that you can capture the tracks from so be sure to explore a bit!
Wells Kinzie on Google Maps
---
10. Buckingham Fountain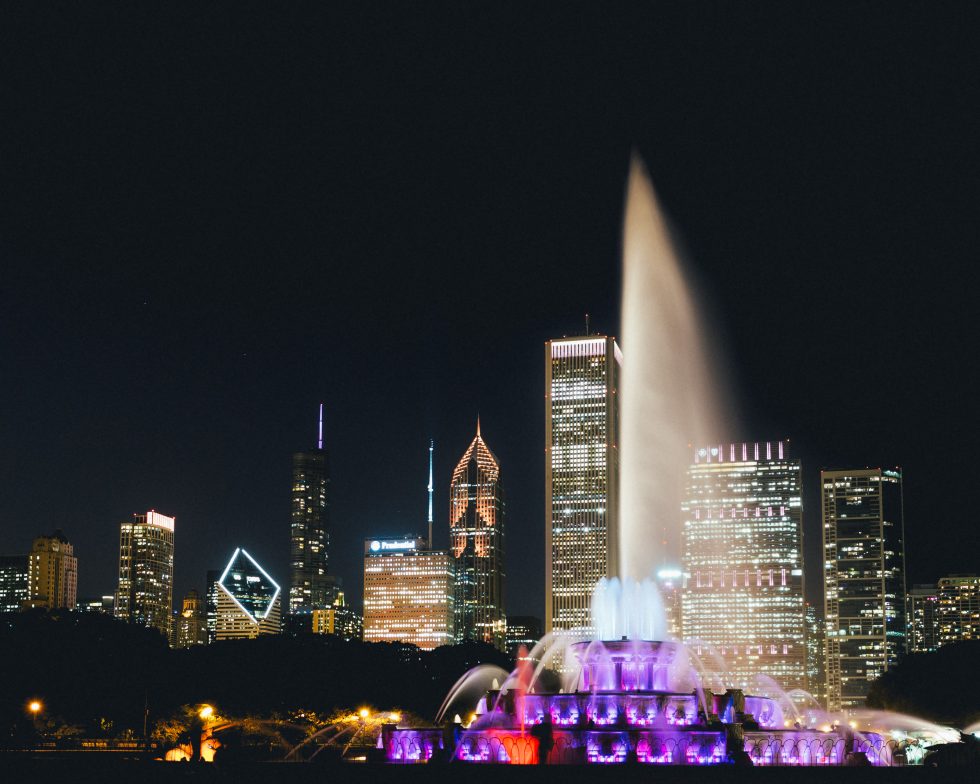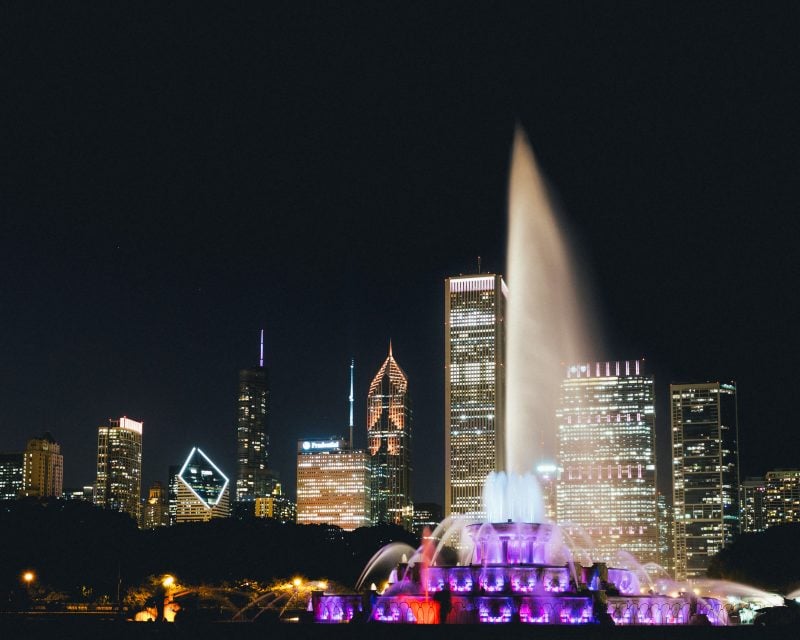 Made famous from the Married with Children intro, the Buckingham Fountain in Grant Park is one of the largest fountains in the world. Be sure to visit at the top of the hour to see a 20 minute water show.
Buckingham Fountain on Google Maps
---
11. Chicago Union Station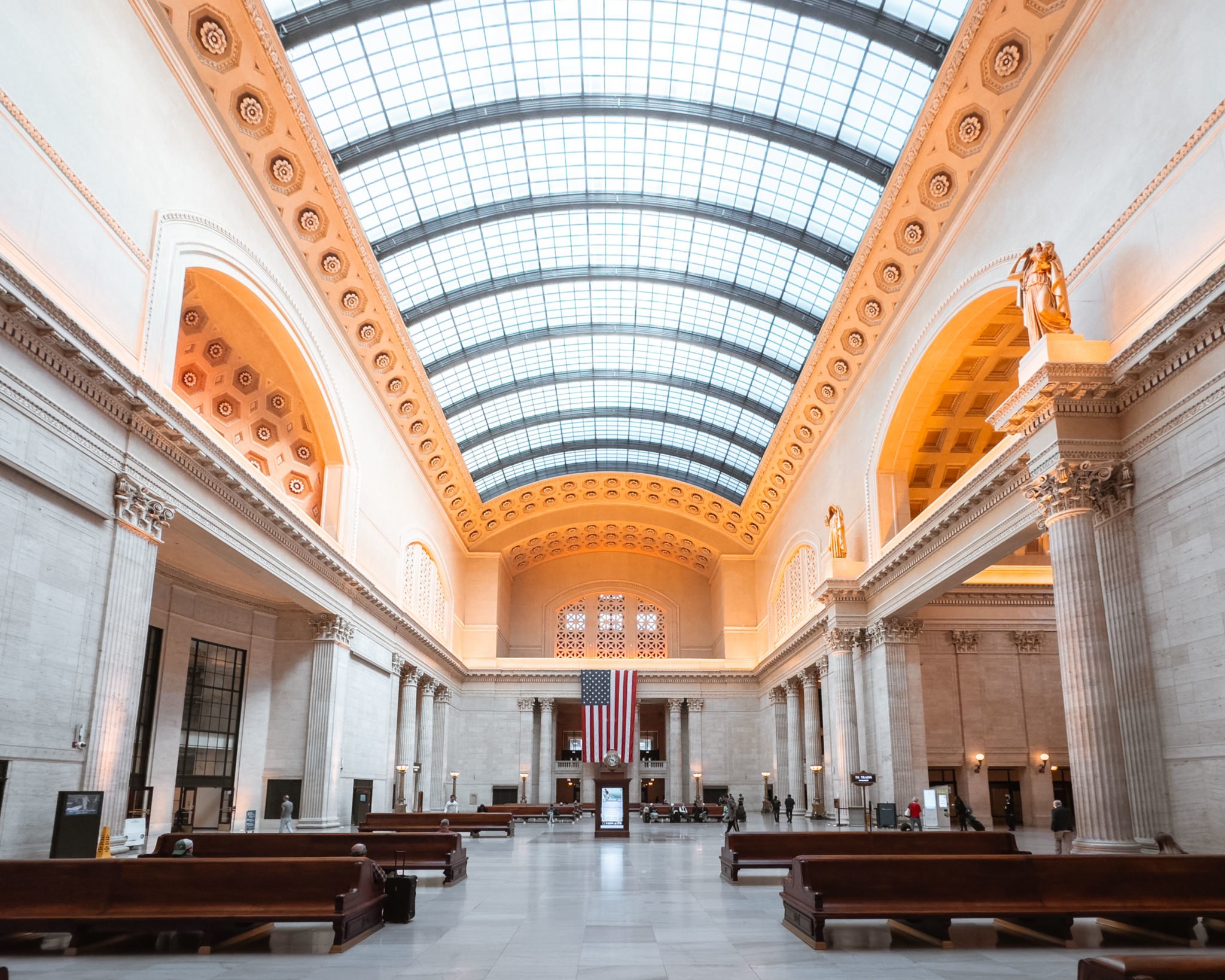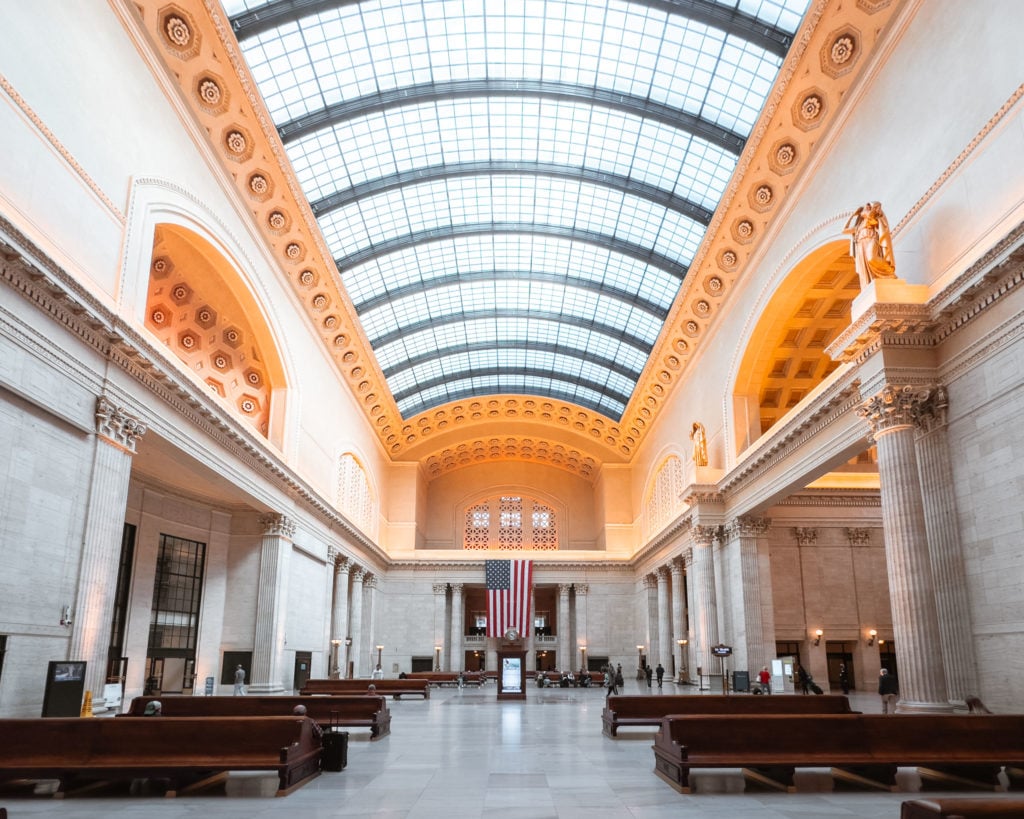 The Great Hall in Chicago's Union Station is an awe-inspiring attraction that demands attention and appreciation. Its grandeur and beauty are unrivaled, making it a captivating sight that is well-deserving of being captured in photographs. From the soaring arches and intricate detailing to the majestic chandeliers and exquisite marble floors, every element of the Great Hall exudes elegance and historical significance. Whether you are a history enthusiast, architecture lover, or simply seeking a visually stunning backdrop, the Great Hall in Chicago's Union Station is a must-see destination that will leave you in awe.
Chicago Union Station on Google Maps
---
12. 200 North Clark Self Park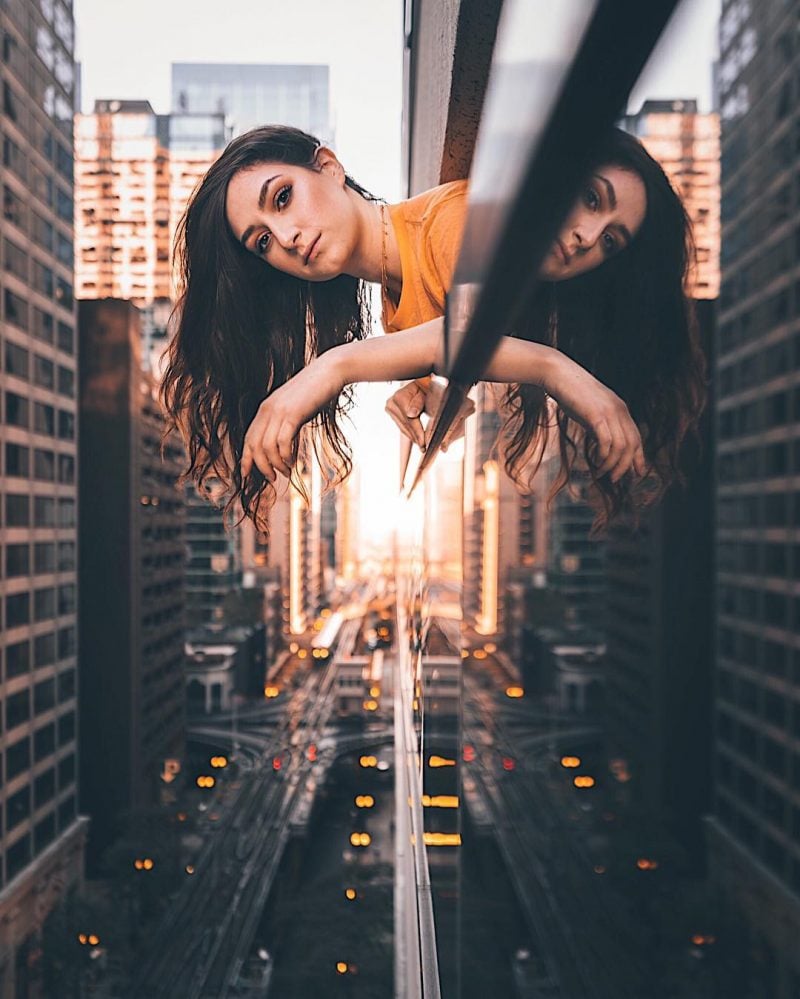 This next place is so random but offers a stunning view of Chicago. If you head up to the 8th floor on the side with the train tracks in 200 North Clark Self Park there are glass panels you can peek out of to get a reflective view of the city and train tracks.
200 North Clark Self Park on Google Maps
---
13. South Pond Wooden Pavilion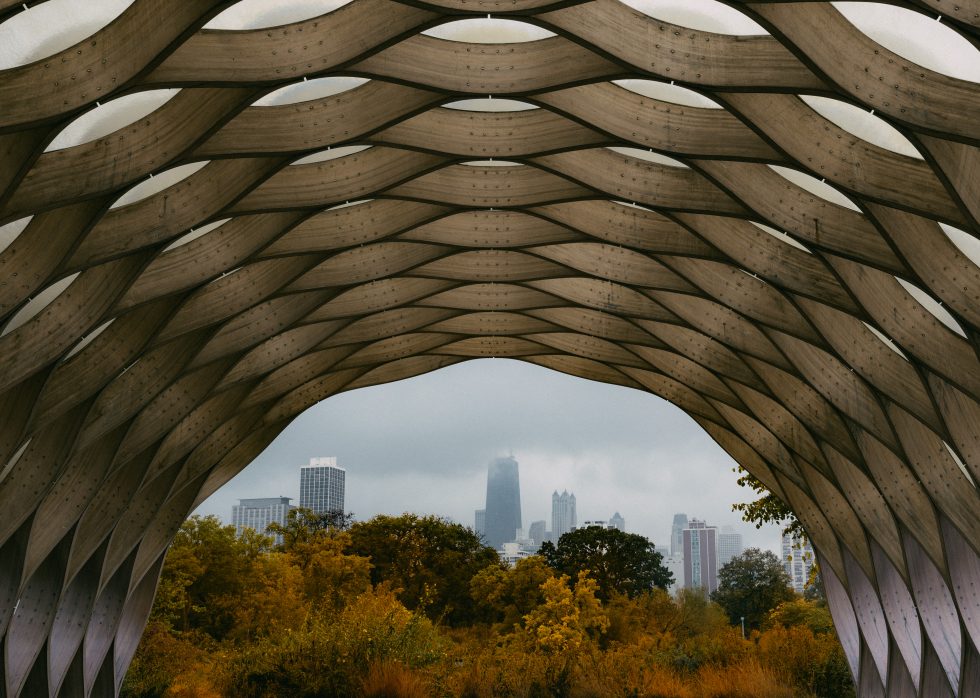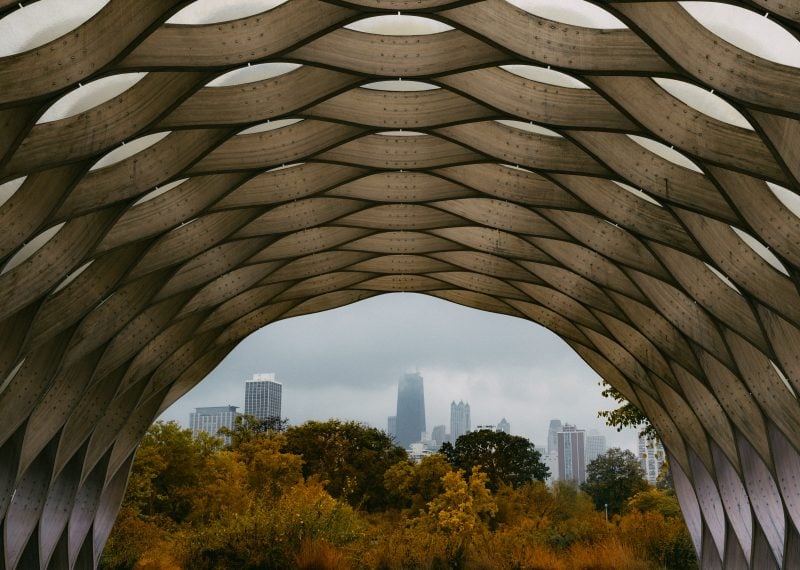 The Wooden Pavilion at the Lincoln Park Zoo's South Pond is a fantastic way to frame Chicago's skyline around the John Hancock Center. Additionally the structure itself is fun to photograph and a fun spot for portraits.
South Pond on Google Maps
---
14. Chicago Riverwalk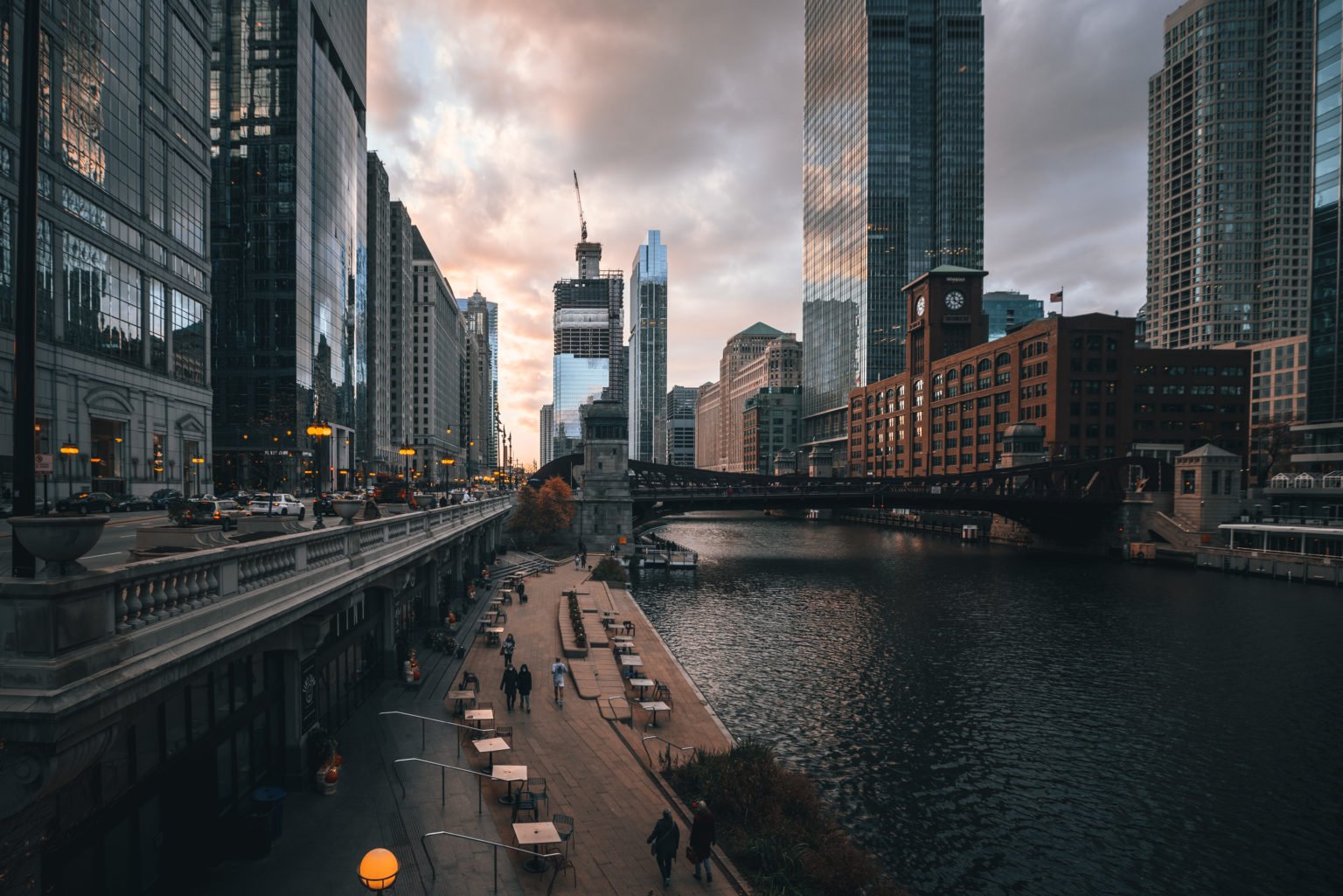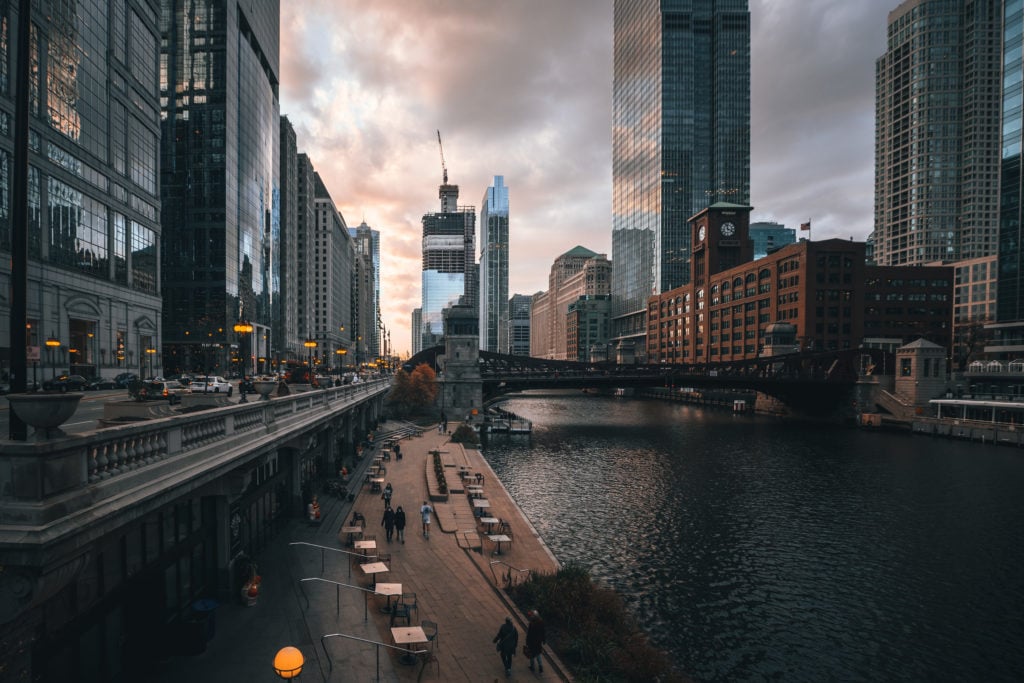 Walking down the Chicago Riverwalk you'll find plenty of unique bridges and angles of the city. It's great to see the huge city skyline contrasted with the river running through the city.
Chicago Riverwalk on Google Maps
---
There is plenty more photography spots in Chicago Illinois, such as the Greetings from Chicago mural, Pedway Yellow tunnel, skyscrapers, Chicago's Canal system and so much more incredible Chicago architecture but sadly I didn't have time to photograph it all.
If you know of a Chicago Instagram spot I may have forgotten let us know in the comments!
---
Enjoyed this post?
Save a pin on Pinterest below