San Francisco has to be one of my favorite cities to photograph. The stunning hills, Golden Gate Bridge, and unique buildings make for a fantastic place to visit as a photographer. Whether you're using a camera or taking photos on your iPhone there are unique perspectives all over San Francisco due to its unique layout.
I have been to San Francisco many times over the years so I figured I would share the best places to take pictures in San Francisco.
There is so much to do in this iconic city on the bay and hopefully these photo spots will jump start your trip.
Here is my list of the 20 best places to take photos in San Francisco:
---
1. Golden Gate Bridge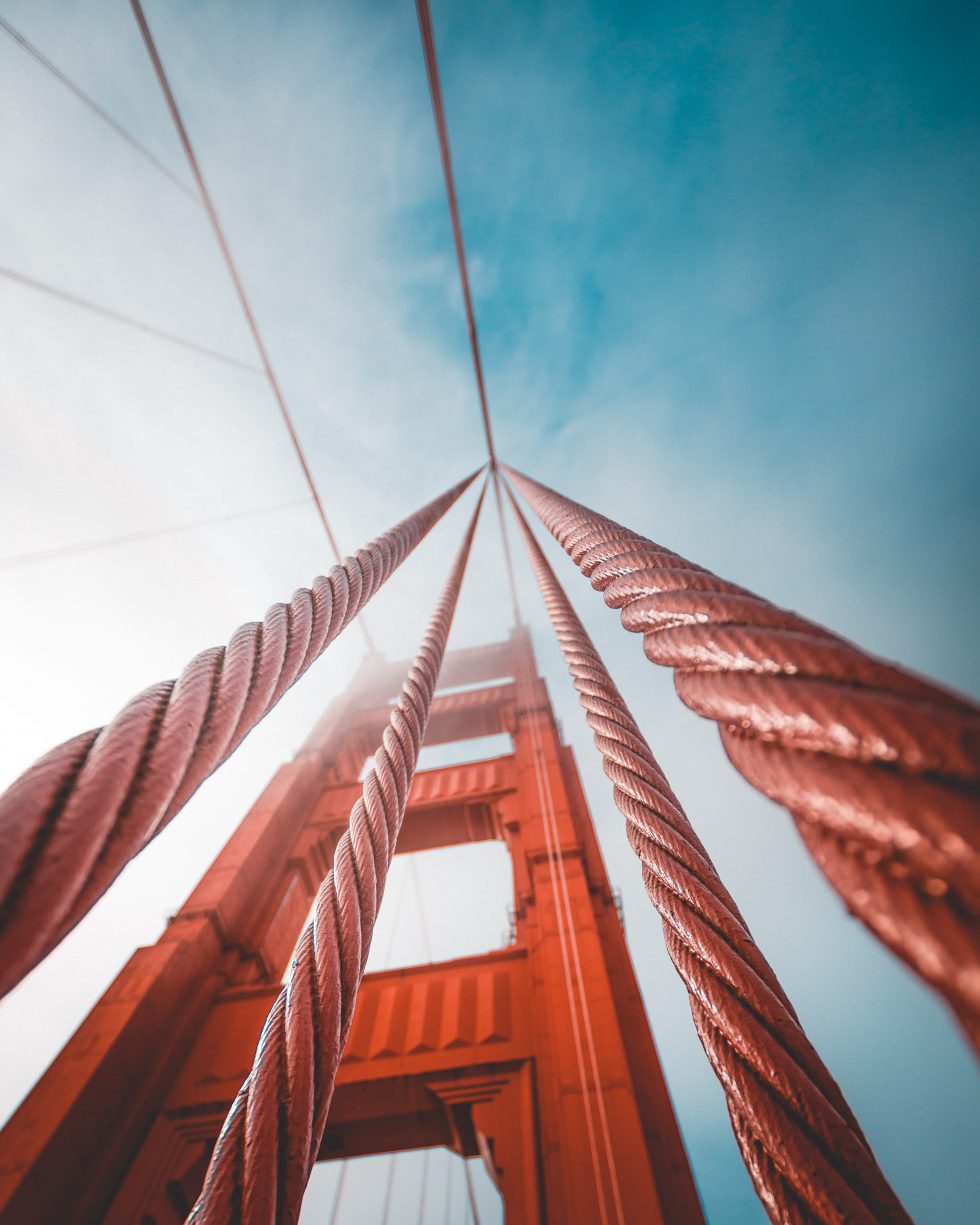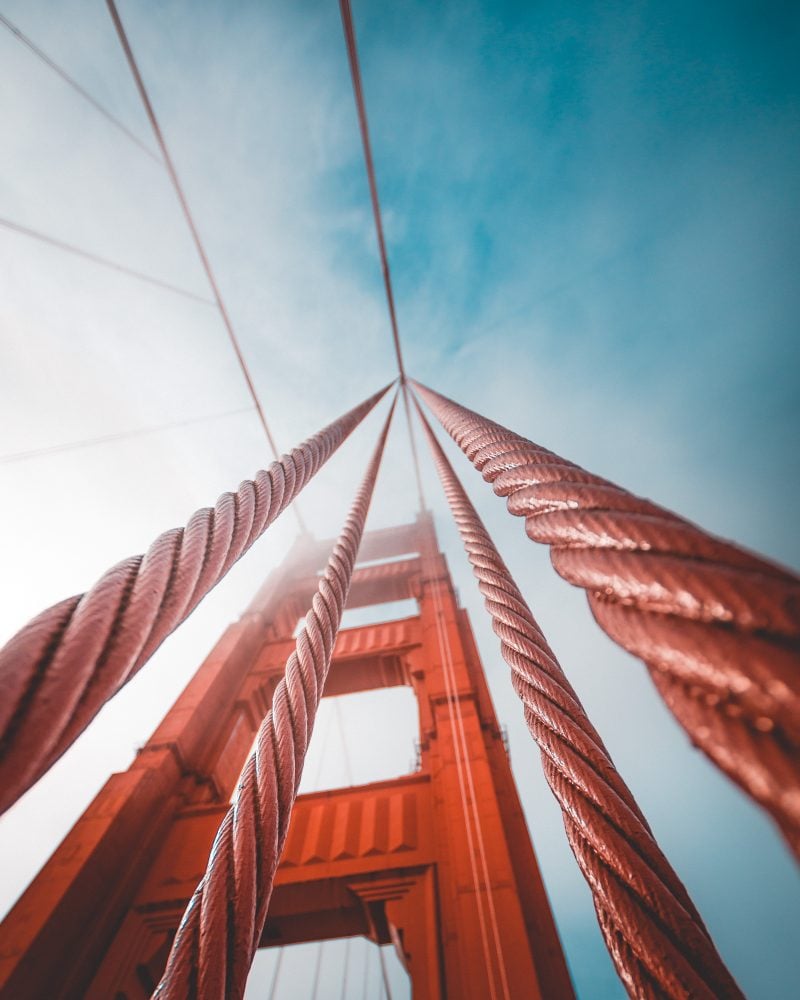 The most iconic symbol of San Francisco has to be the Golden Gate Bridge. This massive suspension bridge with its bright red color it's hard to miss. It can be seen from so many angles within the city but at the very least I recommend walking a bit of it. It's so interesting to get up and close with the suspension wires. Read through the entire post for more angles of the Golden Gate Bridge.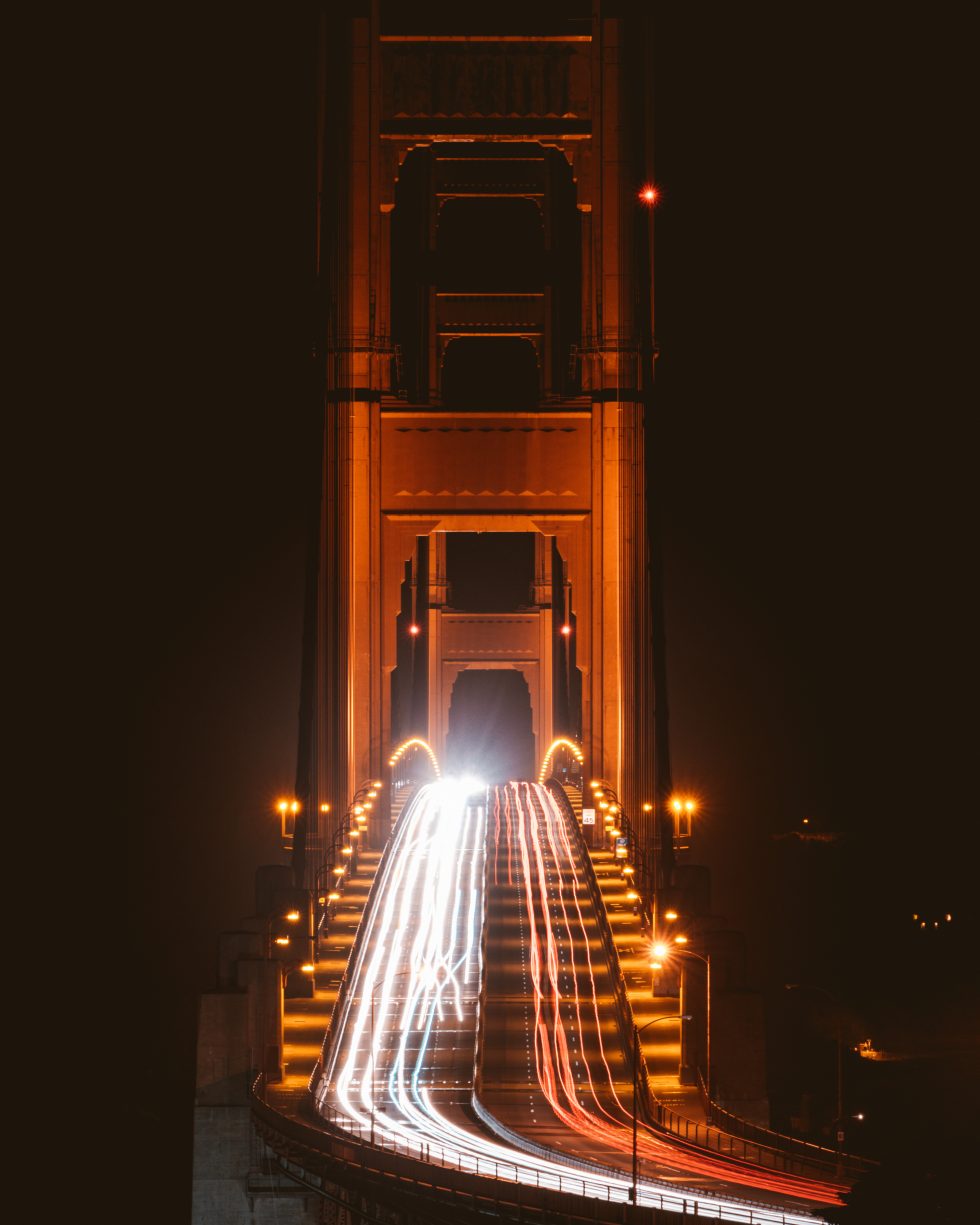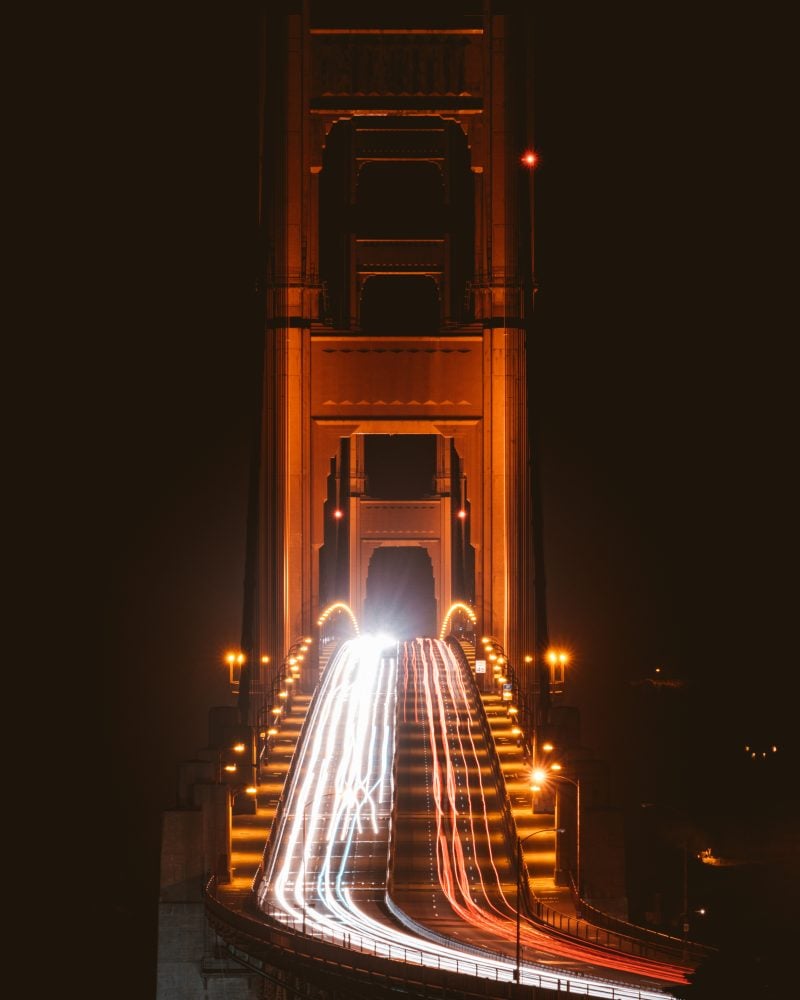 Golden Gate Bridge on Google Maps
---
2. Slacker Hill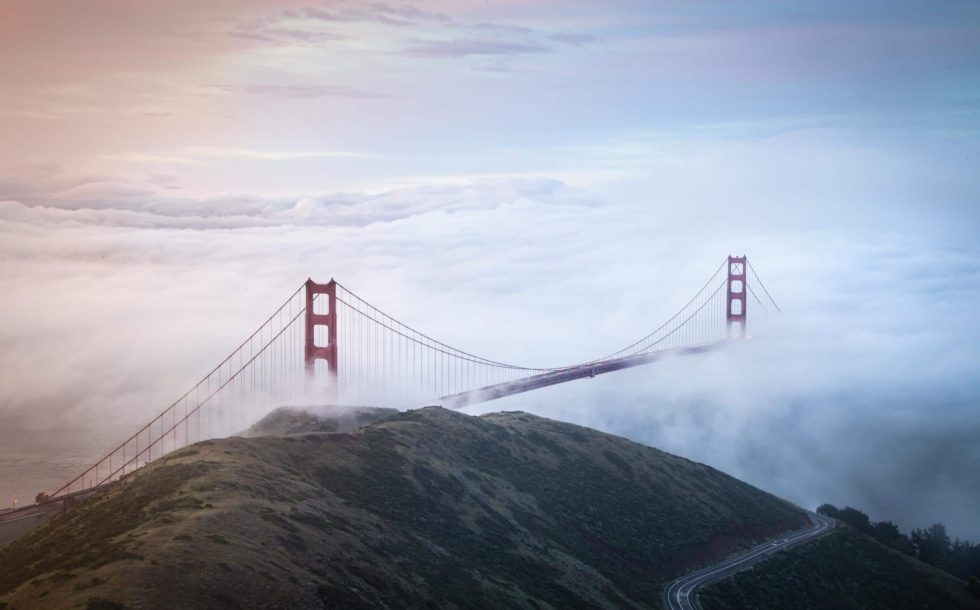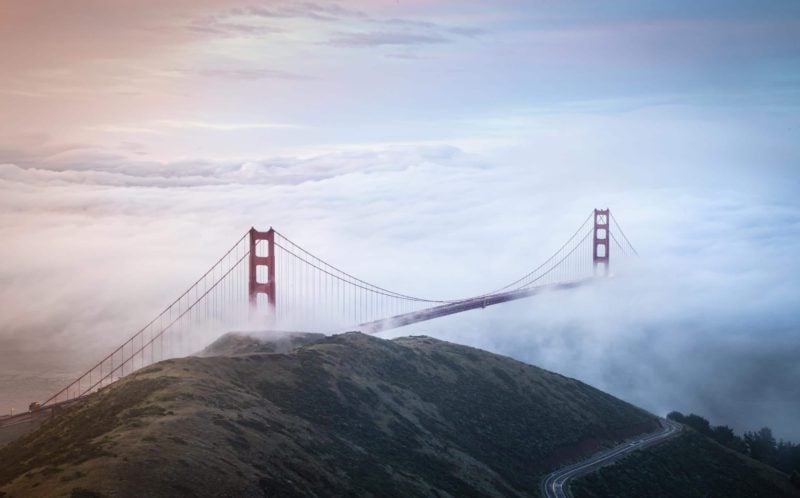 Slacker Hill is a fantastic place to watch sunrise over San Francisco. It involves a 1/2 mile hike to the summit but the view of the Golden Gate Bridge is well worth it. You'll likely see Karl the fog flowing over the hills around the bay.
Slacker Hill on Google Maps
---
3. Palace of Fine Arts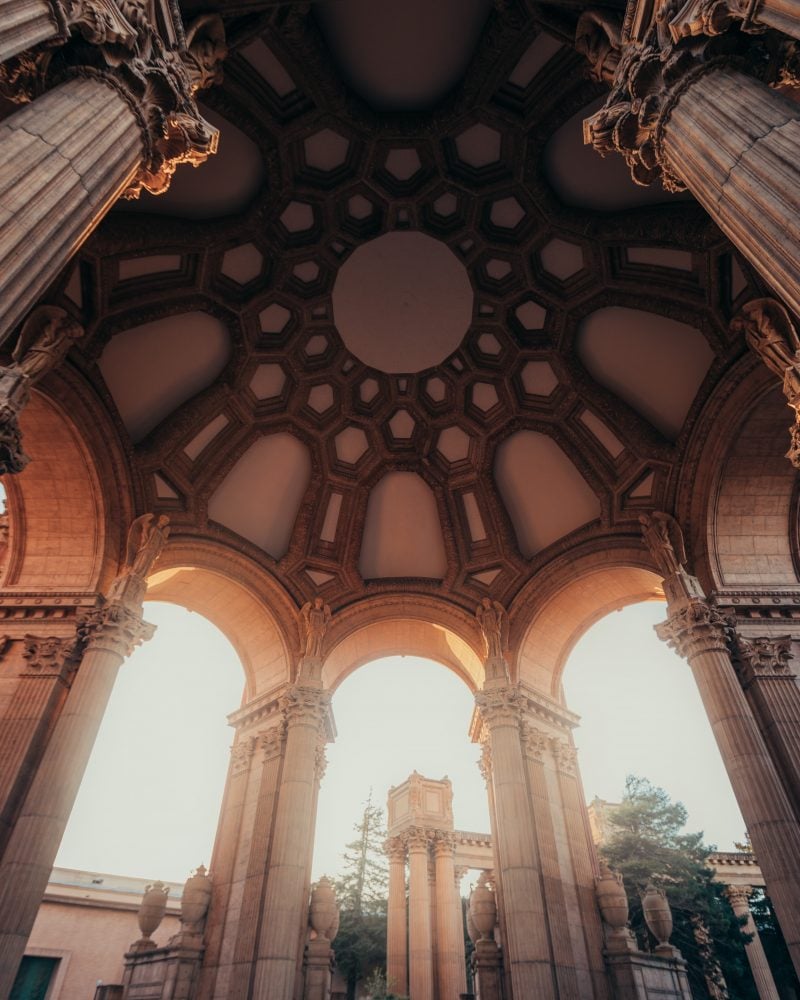 This Roman styled dome looks fantastic at golden hour, the Palace of Fine Arts is a scenic park especially great for engagement or wedding photos. Along with its iconic dome there is a pond surrounding the dome and plenty of flowers to photograph.
Palace of Fine Arts on Google Maps
---
4. Pier 7
Pier 7 offers fantastic views of the Bay Bridge and the SF city skyline. Located right downtown you can line up the pier with the Transamerica Pyramid. The pier is also lined with street lamps that is great for night photography. It's also popular for photographers to line up the circle arms in the benches down their pier.
Pier 7 on Google Maps
---
5. Pier 39
Seals! Pier 39 is known for seals that lay out on wooden planks on the bay. If you're walking the whole bayside of San Francisco you can't miss it.
Pier 39 on Google Maps
---
6. Baker Beach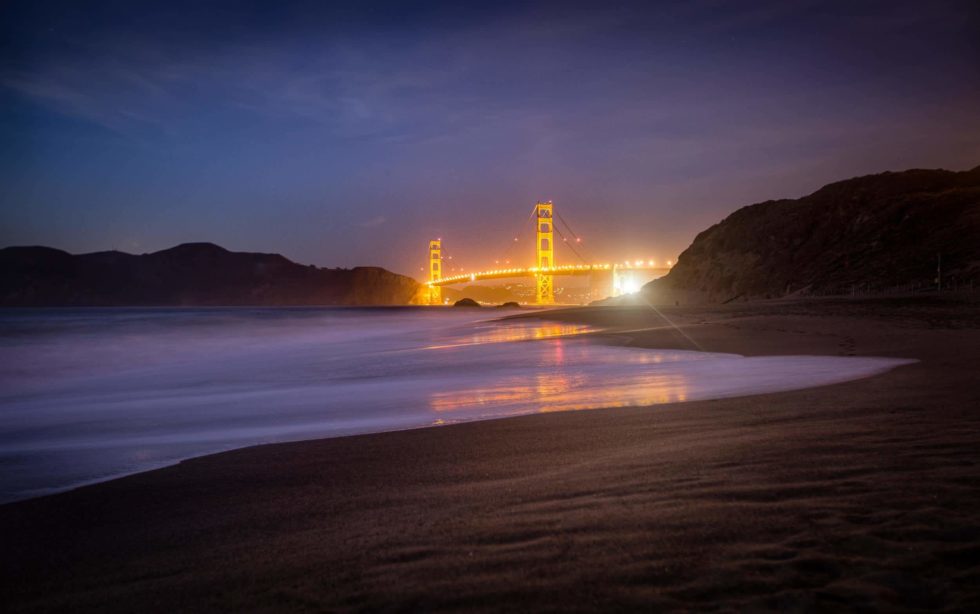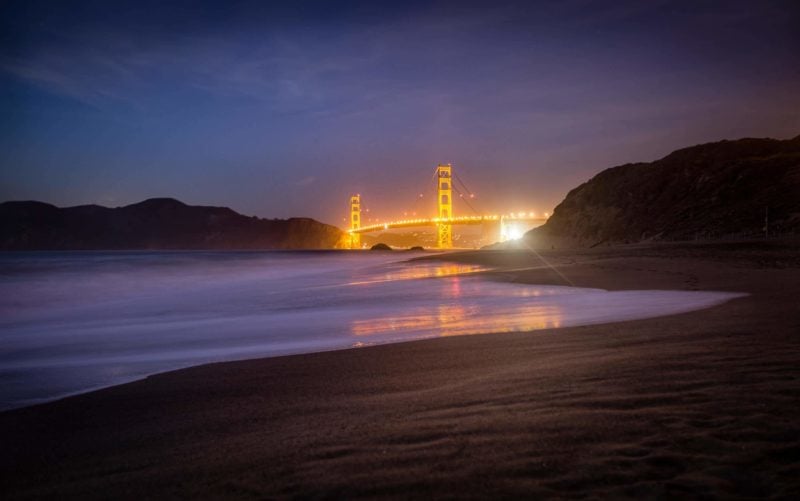 If you love photographing water Baker Beach offers incredible views of the Golden Gate Bridge. Make sure to bring a coat since it's usually chilly on the beach at night. On a sunny day it can also be hard to find a spot in the parking lot so prepare accordingly.
Note: Most of Baker Beach is a nude beach so don't be surprised if you see nude people sunbathing on a nice day here. I don't recommend using your camera if nudists are there since it'll make people uncomfortable. Luckily it's typically empty at night.
Baker Beach on Google Maps
---
7. Coit Tower
Coit Tower overlooks San Francisco with a 360 view from its 212 ft tower. You can get tickets to go to the top for even better views of San Francisco.
Built in 1932 the tower is often referred to as Coit Memorial Tower, it was built to honor the volunteer firemen who died in major San Francisco fires. The design resemble a fire hose nozzle but is purely a coincidence.
Coit Tower on Google Maps
---
8. Golden Gate Overlook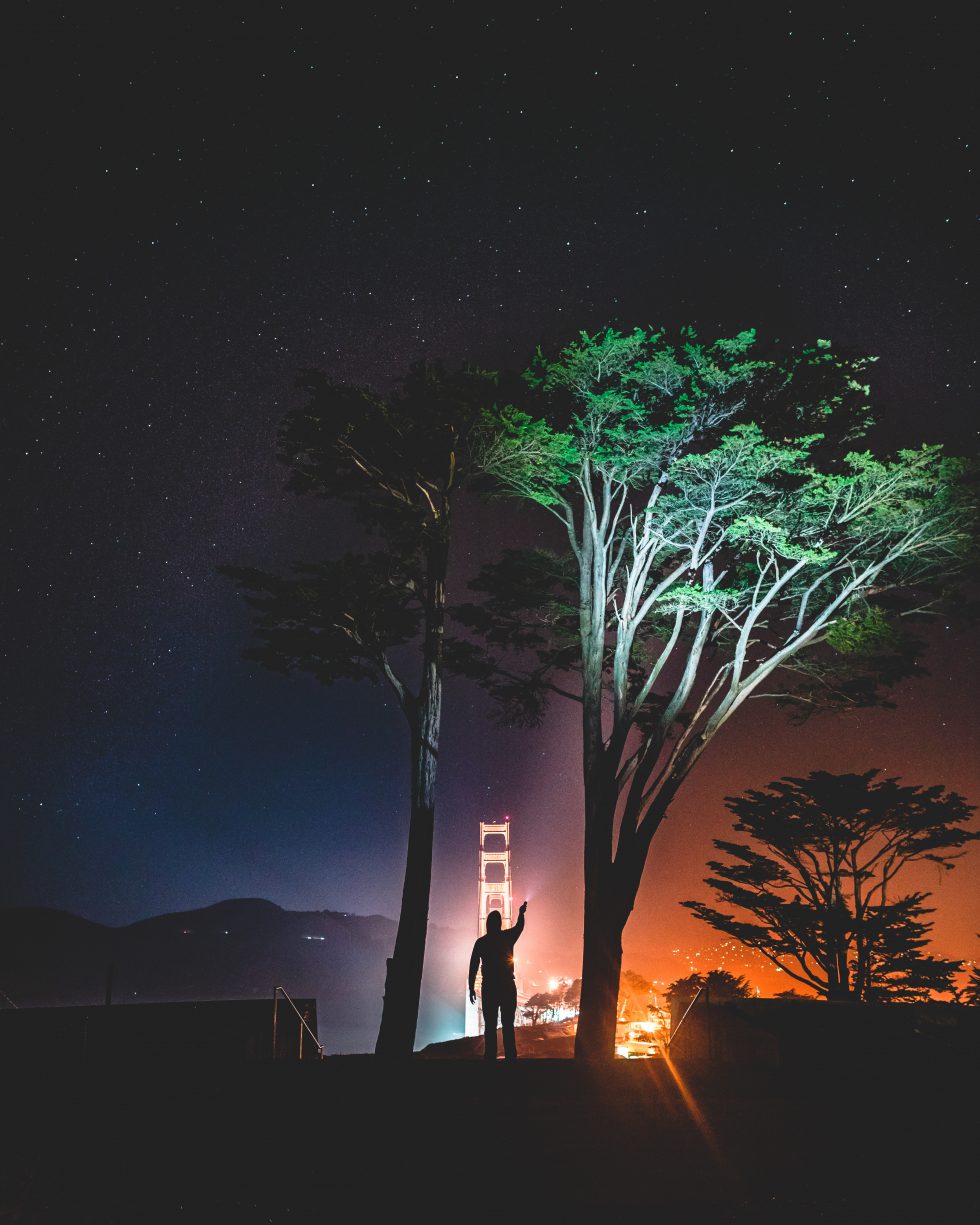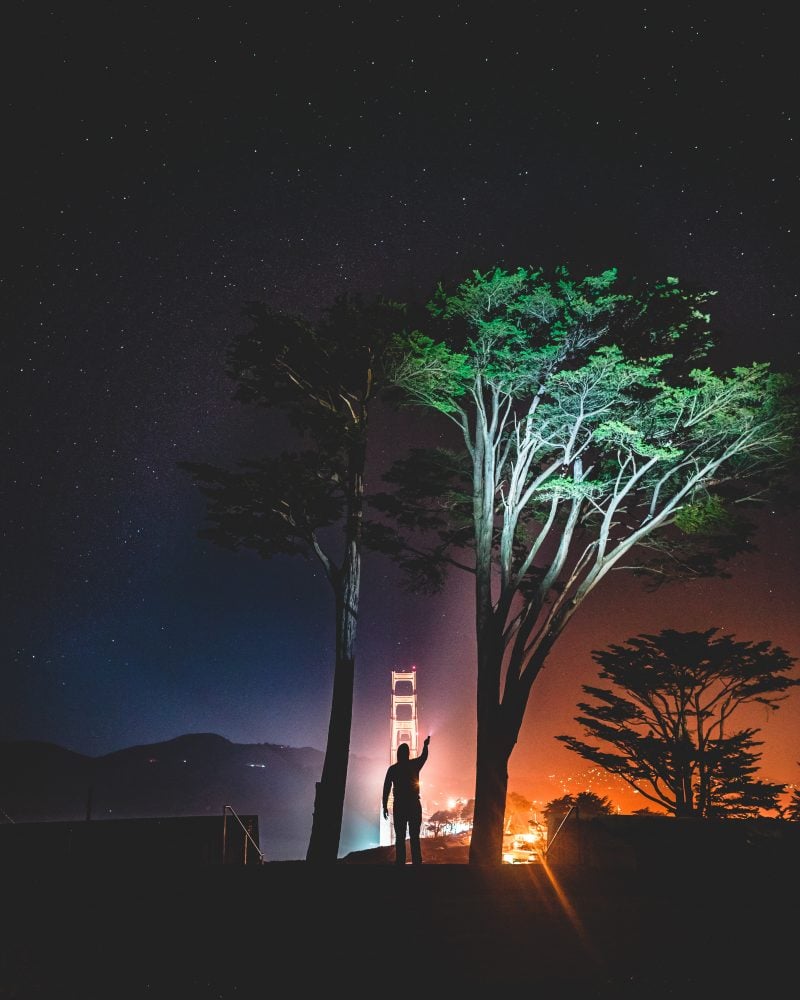 Golden Gate Overlook is the perfect spot to get a direct view of the Golden Gate Bridge. Plus you can get a view of the zipper lane change on the Golden Gate Bridge from this vantage point.
In addition to the overlook there are bunkers around the park to explore. This area has to be one of the best photography spots in San Francisco.
Golden Gate Overlook on Google Maps
---
9. Lombard Street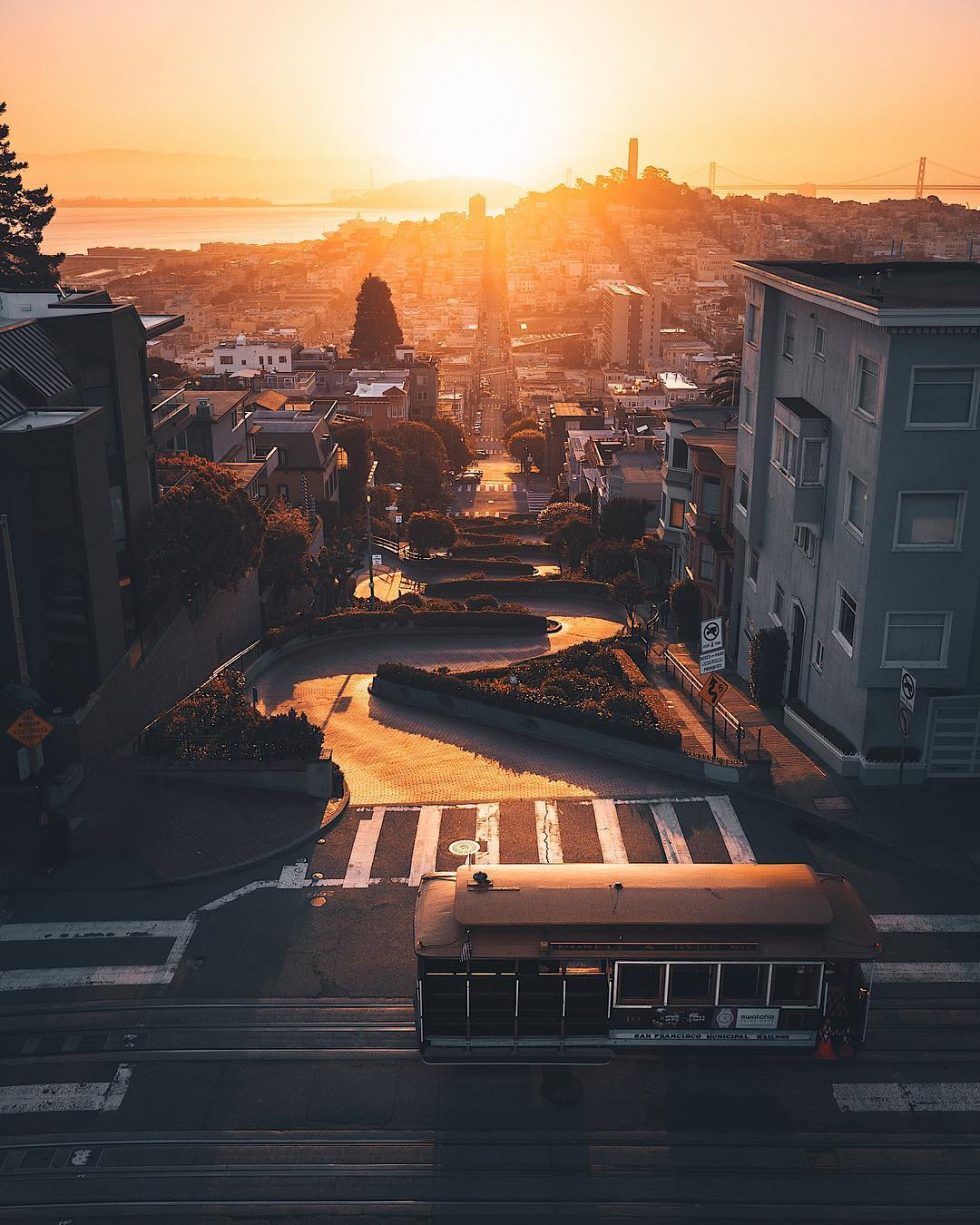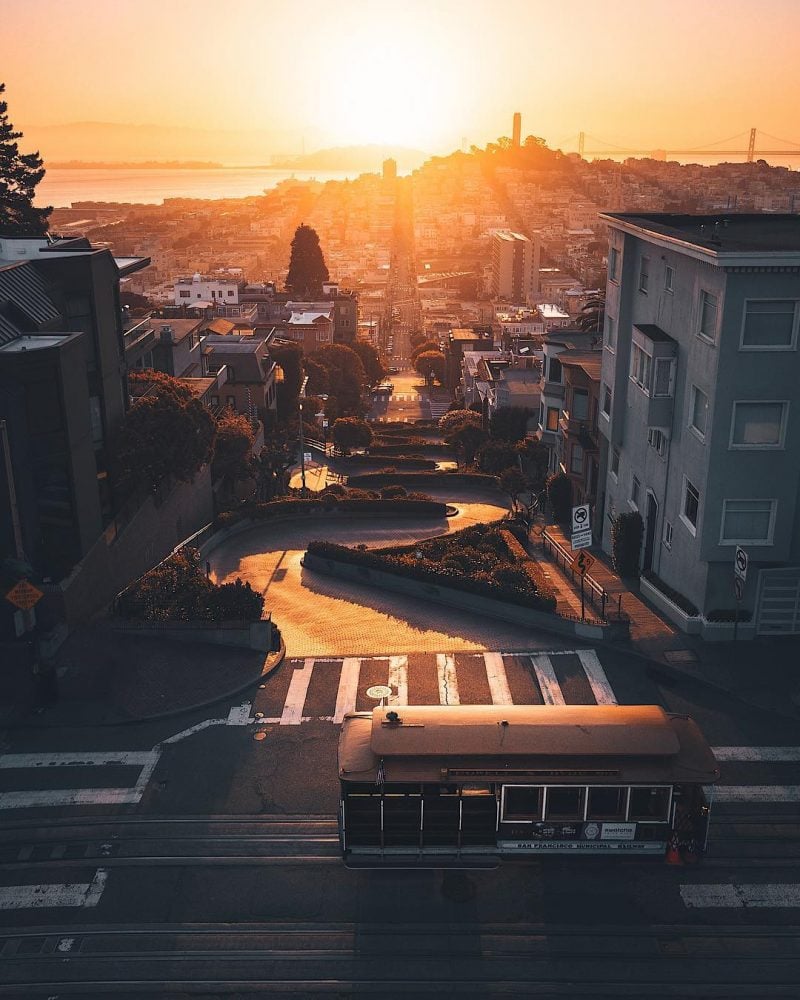 San Francisco's curvy road is known by many and hard to miss. Lombard Street with its super steep and curvy turns draws many tourists and photographers. If you have rental car make sure to make a trip down the road. Also if you have a telephoto lens you can get interesting angles from the opposite hill.
Lombard Street on Google Maps
---
10. Alamo Square Park & The Painted Ladies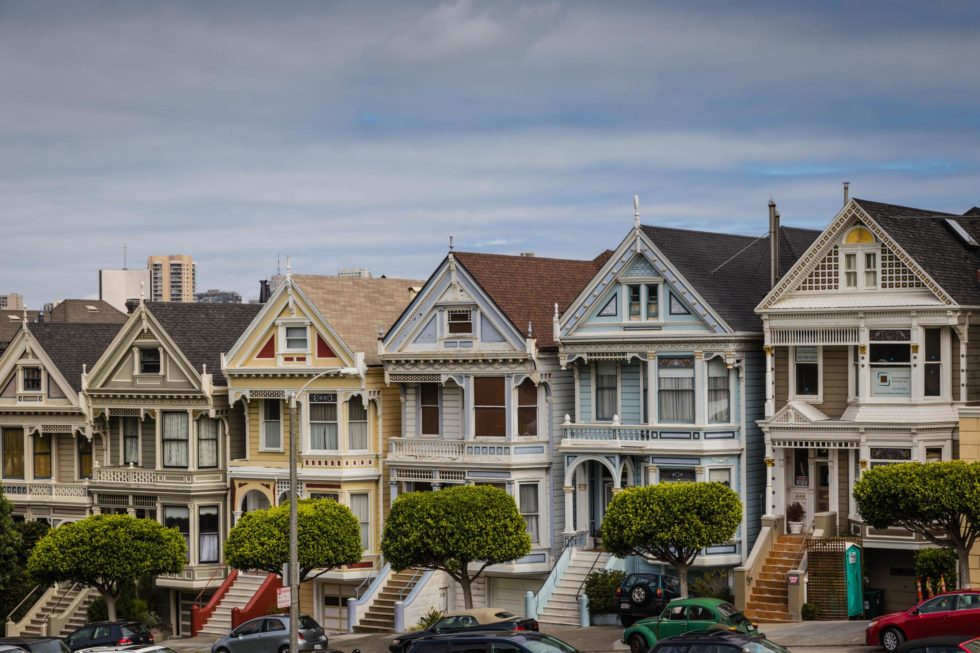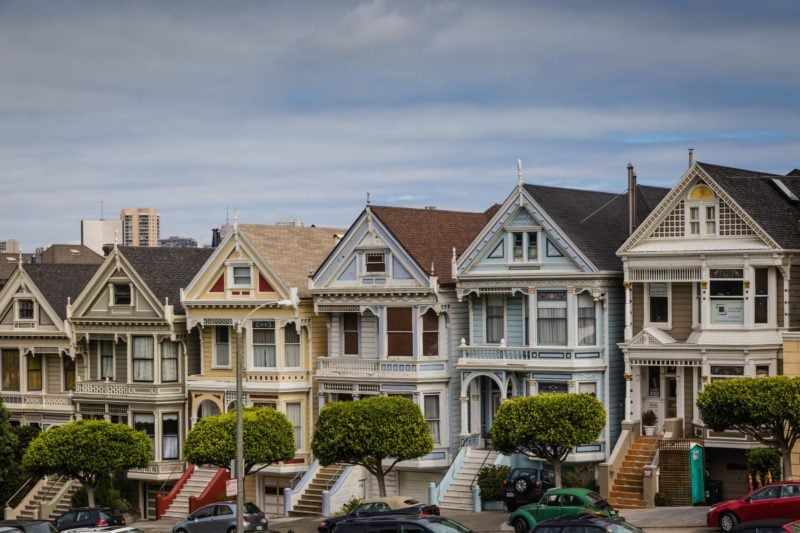 Heavily featured in the Full House Intro Alamo Square Park is home of the famous Painted Ladies. Depending on where you are in the park you can get views of the painted ladies and the entire city skyline in the background. Plus it's a great spot to just sit and relax between your travels.
Alamo Square Park on Google Maps
---
11. Dolores Park
If you want to soak up some sun and views of the city Dolores Park is a great place to relax during the day. When you visit Dolores park be sure to stop by Tartine Bakery for a morning bun and Bi-Rite Creamery for ice cream.
Dolores Park on Google Maps
---
12. Twin Peaks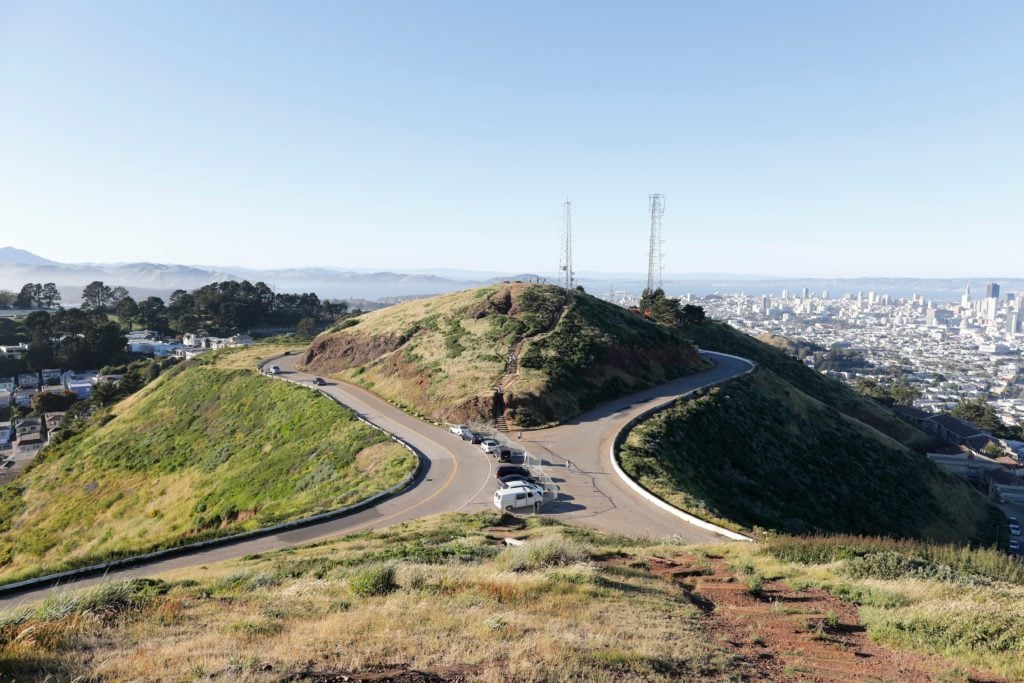 Twin Peaks is as the name describes two peaks! Twin Peaks offers 360 views of SF along with unique roads that curve around the peaks for some creative long exposure photos. Just be careful if you're visiting Twin Peaks at sunrise or at night since photographers have been robbed at the location.
Twin Peaks on Google Maps
---
13. San Francisco's Chinatown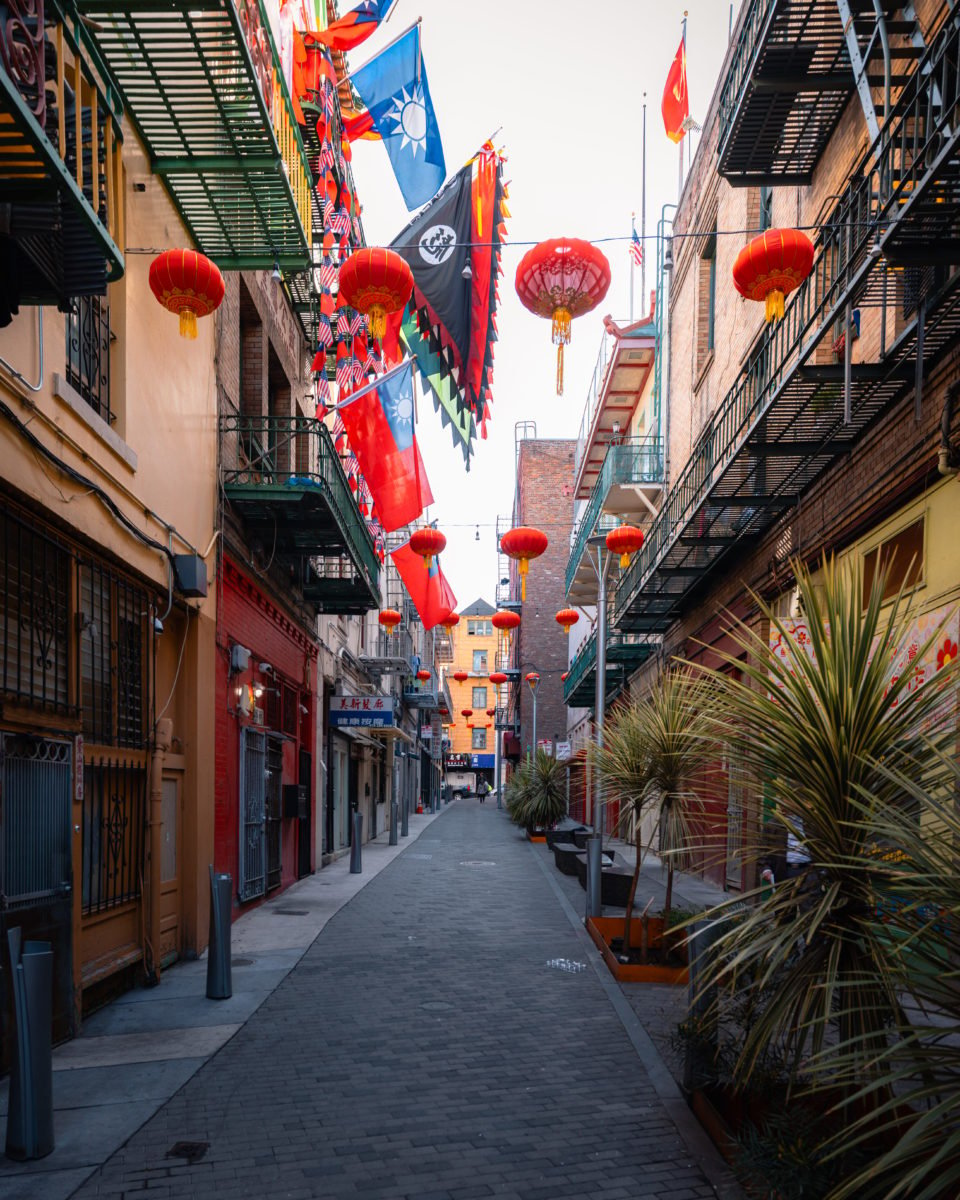 Establishment in 1848 San Francisco's Chinatown is one of the oldest and largest outside of Asia. It's packed with interesting Chinese architecture plus you can see the locals playing mahjongg. If you stop by the area make sure to buy fortune cookies or have a good Dim Sum meal.
SF Chinatown on Google Maps
---
14. Alcatraz Island
You'll need to take the Ferry to get to Alcatraz which I recommend buying tickets beforehand. After you're on the island you're free to explore and you can even do a self guided audio tour inside.
Alcatraz Island on Google Maps
---
15. Treasure Island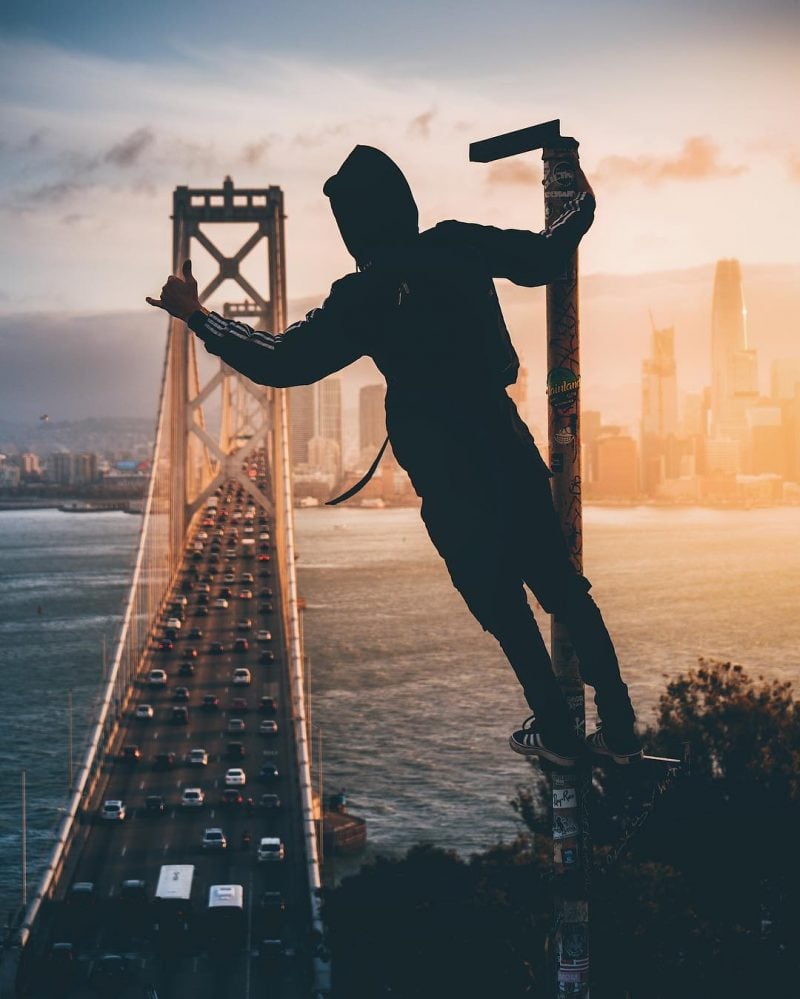 Just located over the bay bridge is Treasure Island which offers plenty of unique vantage points of San Francisco's skyline. Plus you can find epic views of the Bay Bridge lining up with the skyline.
Treasure Island on Google Maps
---
16. Cupid's Span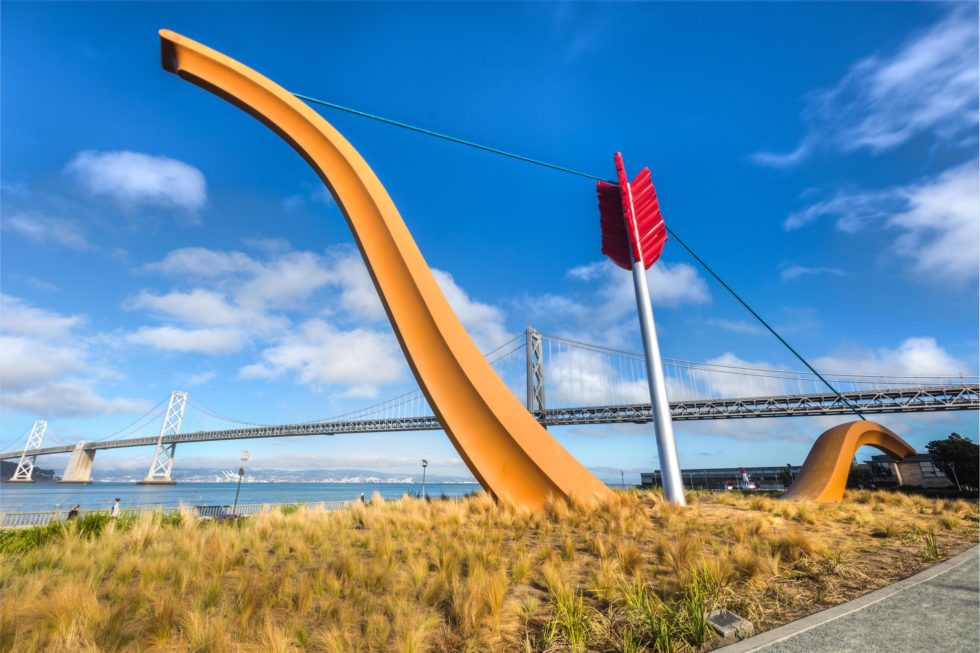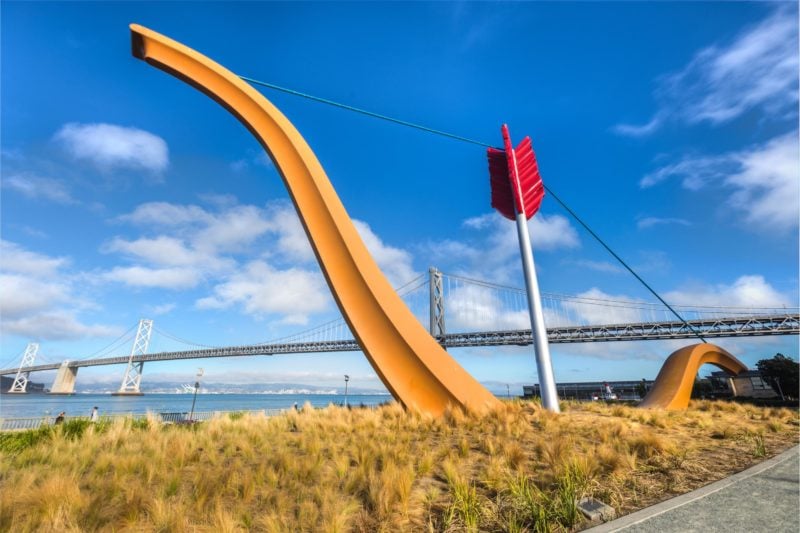 It's hard to miss Cupid's Span when walking downtown near he Bay Bridge. This massive structure gives the appearance of Cupid's arrow stuck in the ground. Quite the unique sight that is fun to capture with a wide angle lens.
Cupid's Span on Google Maps
---
17. Sutro Baths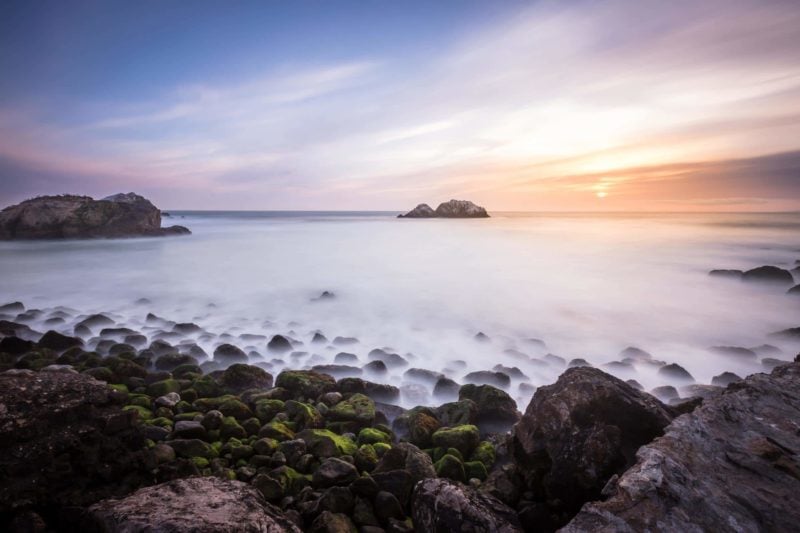 If you want to hike some of the coast I recommend doing the Lands End Trail. At the end of the trail is the Sutro Baths which you can also reach by car but it's so much more fun to hike the area. Originally built in 1896 Sutro Baths was a private swimming complex but burned down in 1966. It's a very photogenic spot since there is fragments of the building left overrun with water.
Sutro Baths on Google Maps
---
18. SF-Oakland Bay Bridge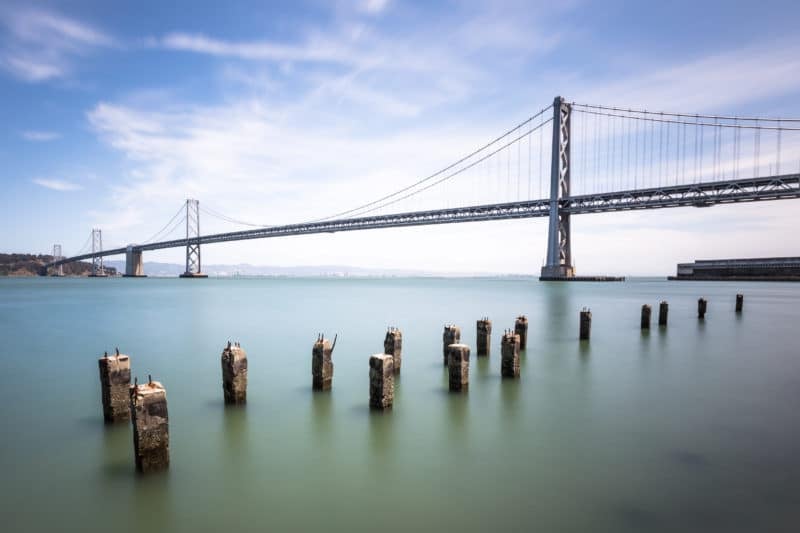 Often overlooked the Bay Bridge in San Francisco is also stunning at times. Located on the east side of the city there are plenty of vantage points to photograph the bridge; especially with all of the piers in the area. I love to use a 10-stop ND filter here to give the water a still appearance.
SF-Oakland Bay Bridge on Google Maps
---
19. The Ferry Building
The Ferry Building can be seen all the way down Market St in Downtown SF. If you have a drone the front of the building hosts a giant "Port of San Francisco". Not to worry if you're on foot, there are also piers in the area to take photos from the front as well. The Ferry Building is also full of shops inside so be sure to grab a cup of Blue Bottle Coffee when stopping in.
The Ferry Building on Google Maps
---
20. San Francisco from the Sky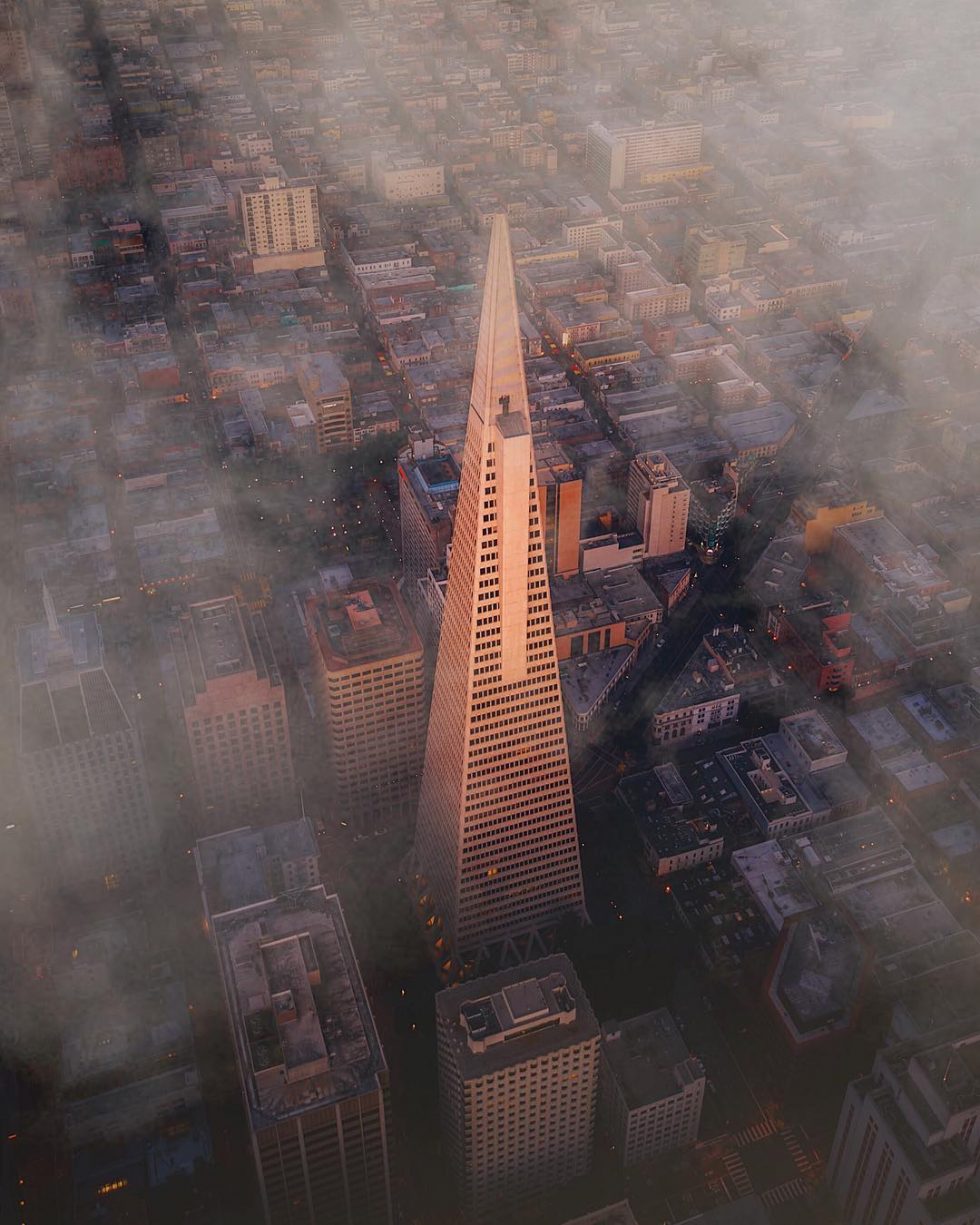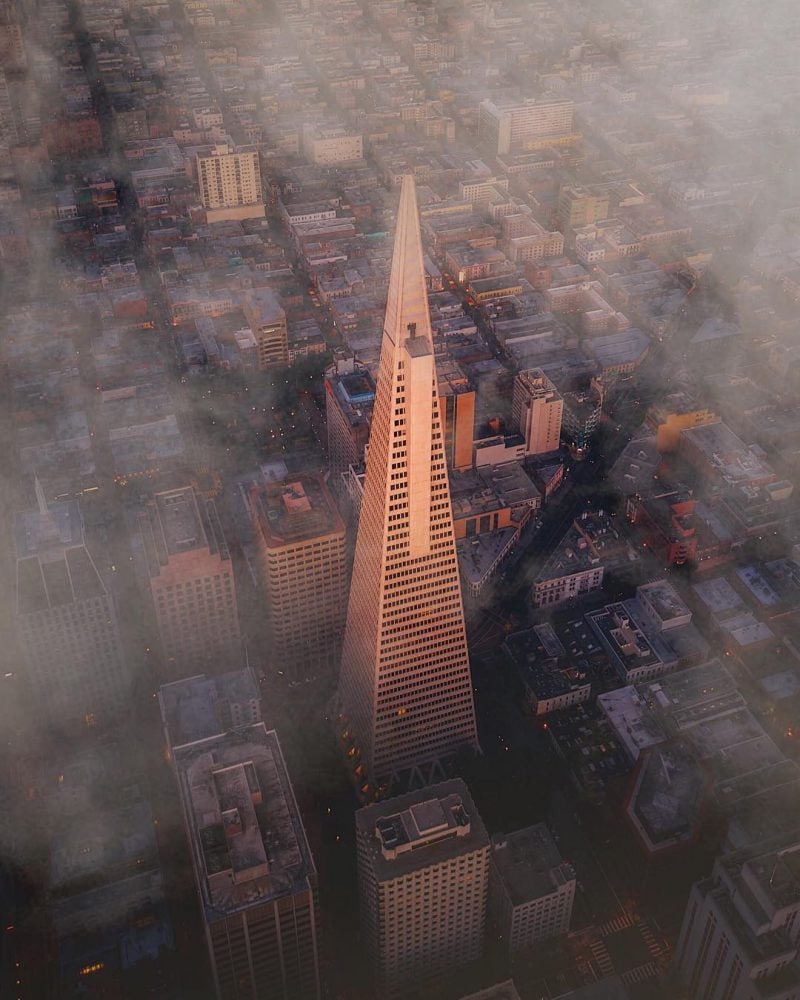 San Francisco's dynamic skyline makes for stunning aerials. Especially since you can get unique views over bridges which may be illegal to drone. A popular company photographers use to fly in SF is FlyNYON.
---
San Francisco Photography Locations Map
Here are all of the SF photography spots mentioned in this post on a map.
---
I hope these San Francisco photo spots jump start your trip to the bay. San Francisco offers an abundance of photography spots that capture the city's unique beauty and diversity. From the iconic Golden Gate Bridge to the vibrant street art in the Mission District, photographers have a wealth of opportunities to explore and showcase the essence of this dynamic city.
There is also plenty to see if you are doing a California road trip. You can head north to Point Reyes or south to Los Angeles on Highway One along the coastline.
If I missed any SF locations let us know in the comments!
---
Enjoyed this article?
Save a pin below to Pinterest!