After several trips to San Francisco I've gained a sense of the city and have accumulated some favorite spots. Often friends ask me what deserves their attention and what experiences make the trip worth taking. Here is a list of what I tell them, which are my personal favorites.
Looking for places to photograph in SF? Check out my list of San Francisco photo spots.
Places to Eat in San Francisco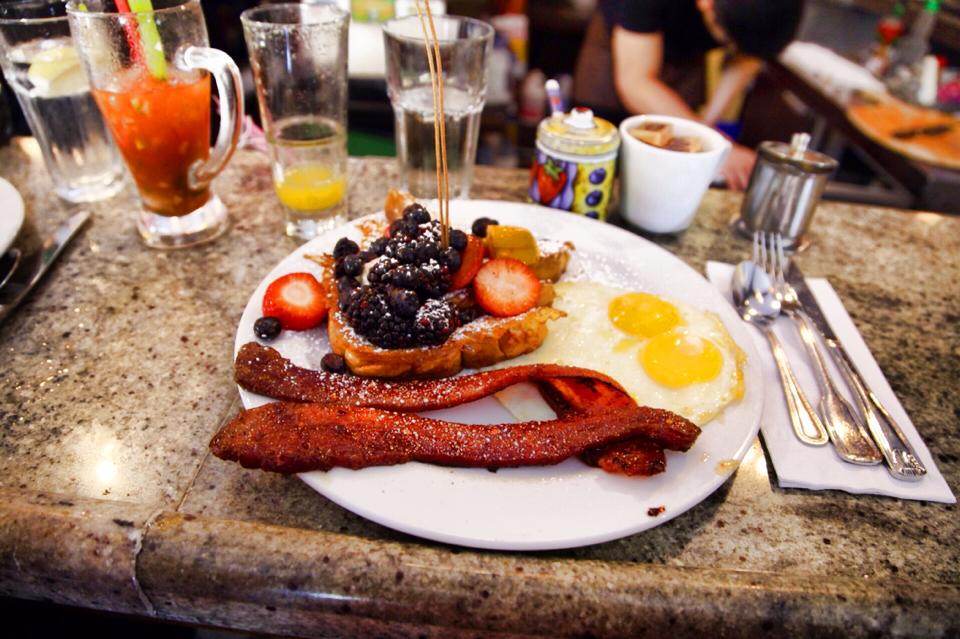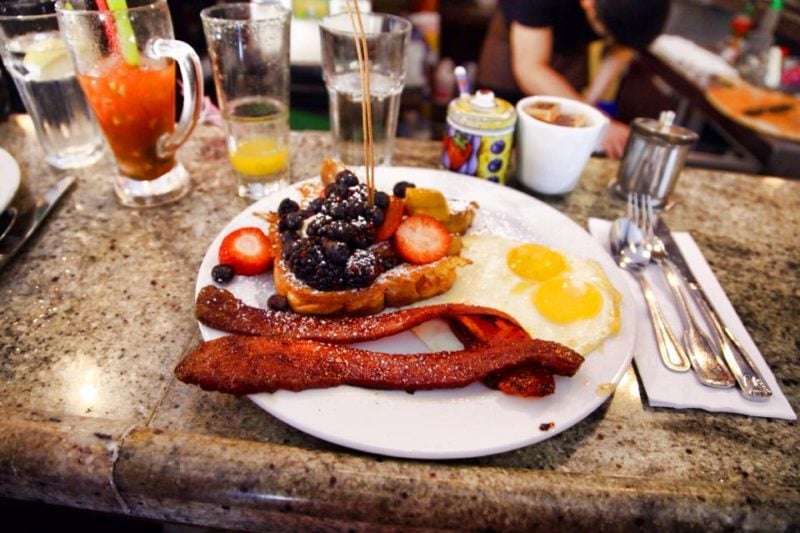 Sweet Maple (yelp) – This place has the best brunch I've ever eaten. Try the millionaire's bacon and unlimited mimosas.
Plow (yelp) – After seeing the menu at this brunch spot it's fairly obvious to order the "Plow" with lemon ricotta pancakes it's a great way to start the day.
Domo Sushi (yelp) – Domo's sushi was as delicious as sushi gets (at least in my book). Make sure to try the fish tacos (very unique!).
Bi-Rite Creamery (yelp) – Be sure to get here early since the line can get quite insane. My favorites here are salted caramel mixed with brown sugar ice cream.
Tartine Bakery (yelp) – Everything bakery related here is tasty. I recommend picking up a morning bun; nothing like bread and sugar!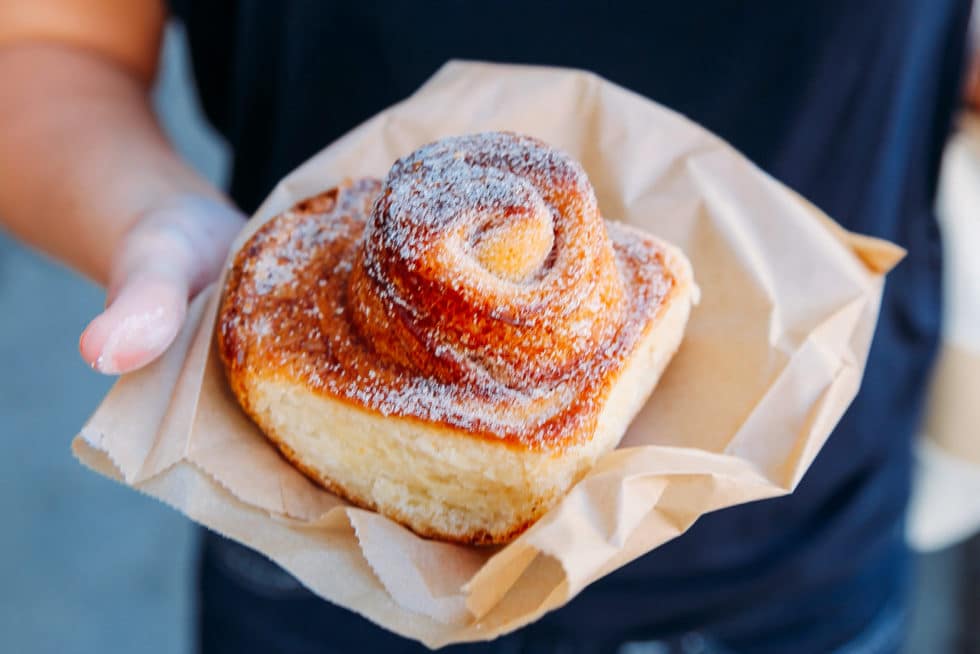 Places to Drink in San Francisco
Local Edition (cocktails, yelp) – The cocktails on Local Edition's menu are killer. Plus the dimly lit atmosphere is ideal for a date.
Bourbon and Branch (cocktails, yelp) – Make sure to have a reservation for this place so you have the password. Bourbon and Branch feels like a proper speakeasy with a massive cocktail menu to boot.
Blue Bottle Coffee (yelp) – Some of the best coffee I've had in the city. Be sure to make a stop if you're nearby.
Hiking, Sightseeing and Photography in San Francisco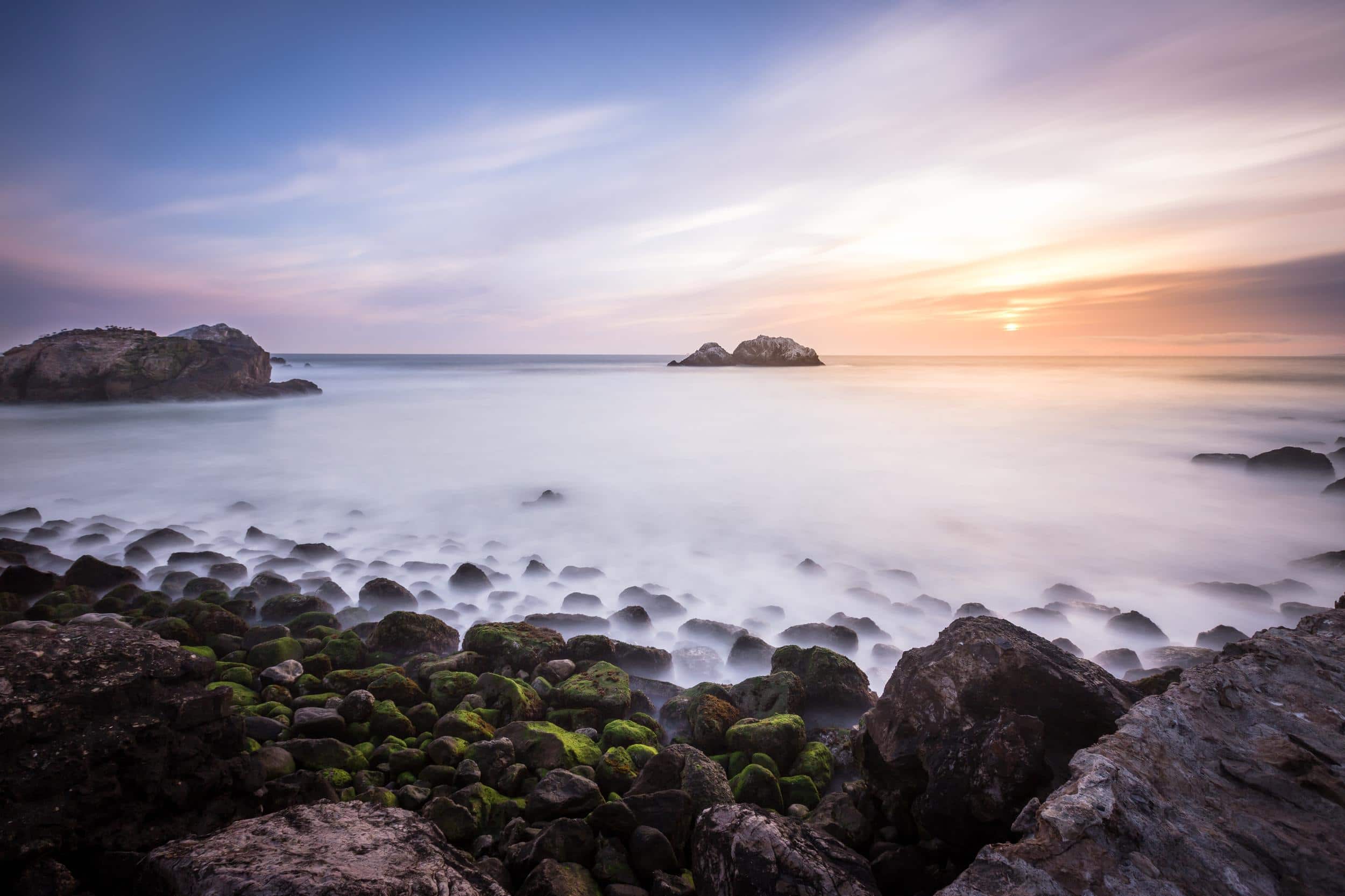 Land's End Trail to Sutro Baths (Sunset) – This trail takes about an hour to walk, but it's completely worth it. I started out where the houses meet the park on Lincoln Highway and with every step you can see beautiful views of the Golden Gate Bridge in the distance.
Slacker Hill (Sunrise) – You'll have to get here early, but the view is worth it. The fog coming in with the morning sun is breathtaking. After you park near the summit you'll have to walk about a mile uphill to the peak.
Golden Gate Overlook – Perfect for snapping a photo of the ironic Golden Gate Bridge. I love this spot since it's open all night and you can get a photo of the traffic coming in and out of San Francisco.
Alcatraz (Tickets Required) – Alcatraz's immersive audio tour and the boat trip is worth the price of admission. Plus it's hard to beat the fantastic views of the city from Alcatraz.
Yosemite (If you have a Car/Time) – This is by far the best park I've ever been to. The unique mountains and waterfalls covering this entire place is worth the trip.
Know of an awesome spot I'm missing out on? let me know in the comments!