Hendy Woods State Park is worth stopping by if you're traveling to Mendocino, California. You'll find Hendy Woods State Park off of Highway 128 and should plan about an hour fro your visit. The most popular hike in this state park is the Big Hendy Grove. Big Hendy Grove is a fantastic spot to experience massive redwood trees. Located in Anderson Valley of Mendocino County Hendy Woods State Park is about 3 hours north of San Francisco.
To get into the park you'll have to pay the $8 entry fee which can be paid with credit card at the front gate. It's good to know that if you pay for a California park you can also use the receipt at any California state park that day. Of course you can also use the annual California park pass.
The ranger at the entrance pointed out Big Hendy Grove on the map and explained that it is the most visited part of the park. The parking lot can be reached in a few minutes' drive from the main entrance.
There are plenty of small trails through the Big Hendy Grove area so you can walk for as long as you'd like. On our visit we did the full loop which is only about a mile in total distance. There was a wheelchair-accessible trail through the redwoods which I was pleased to see.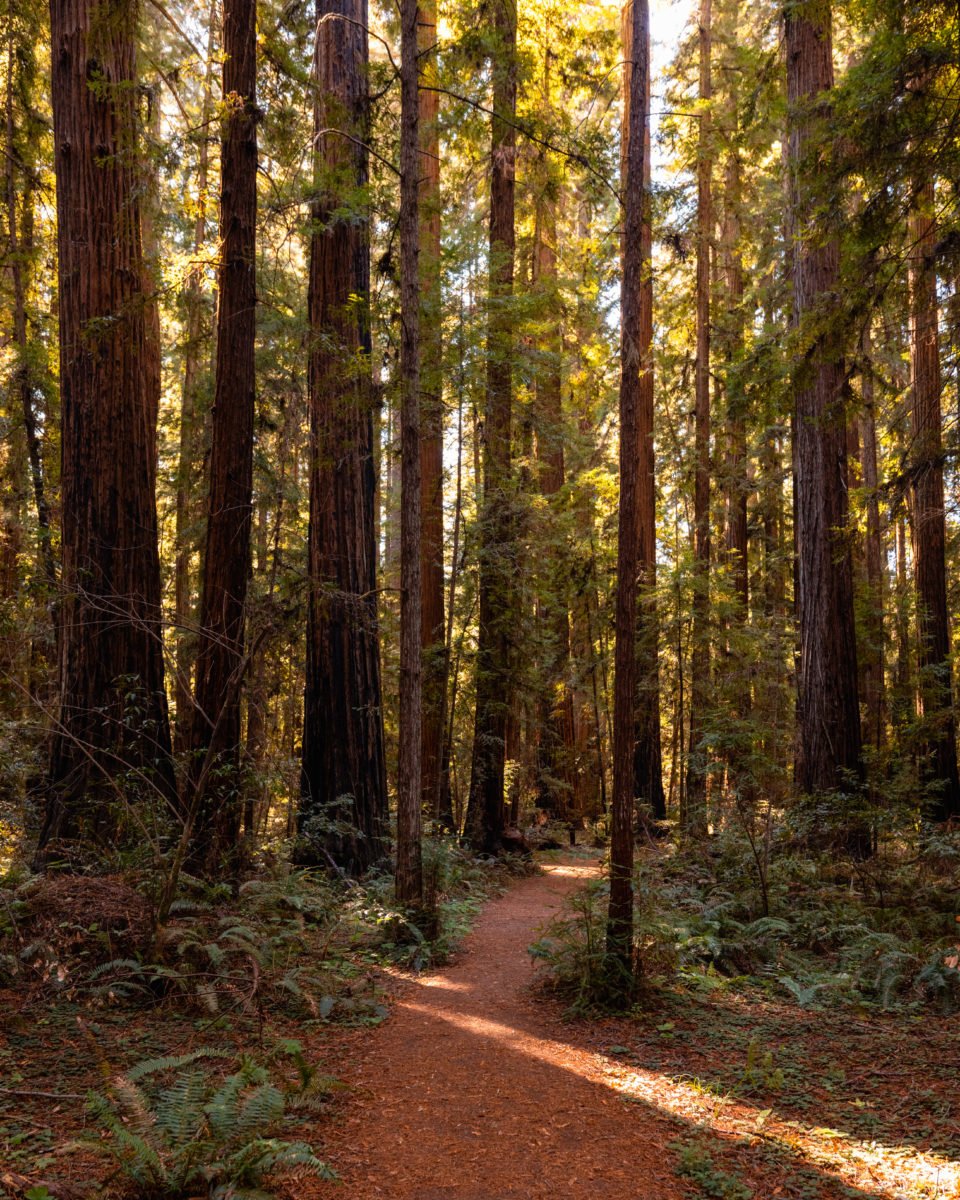 The massive redwood trees are stunning as you wander this relatively short trail. There are also plenty of benches to take a break while exploring the forest.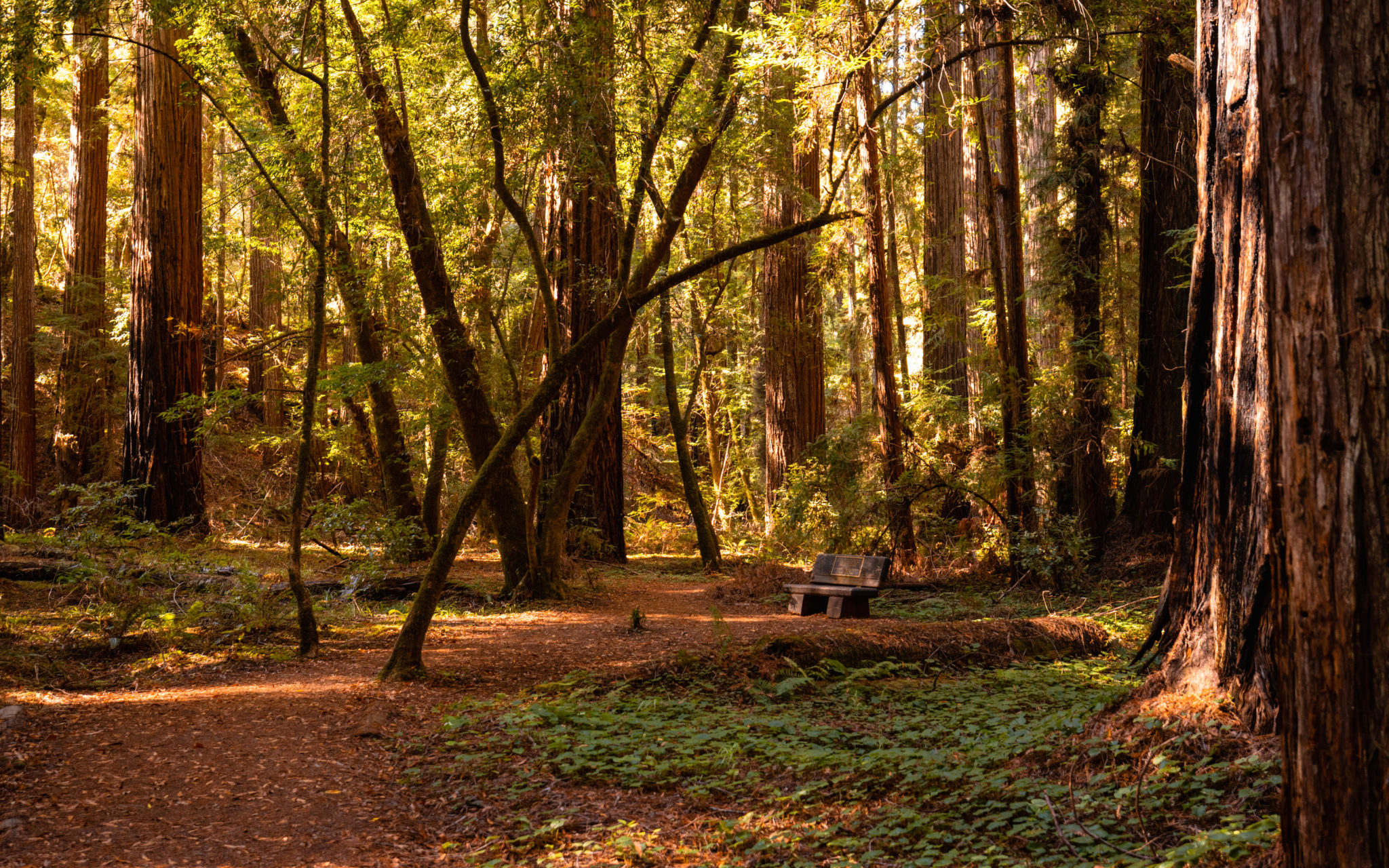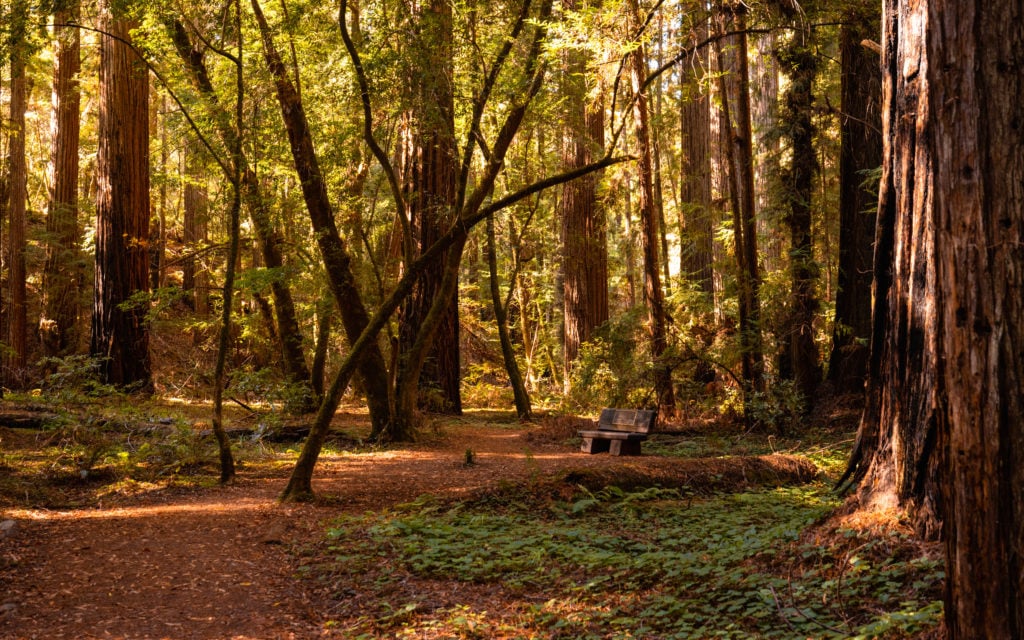 On the north east side of the area there is a small meadow with a bit of trail you can also go on.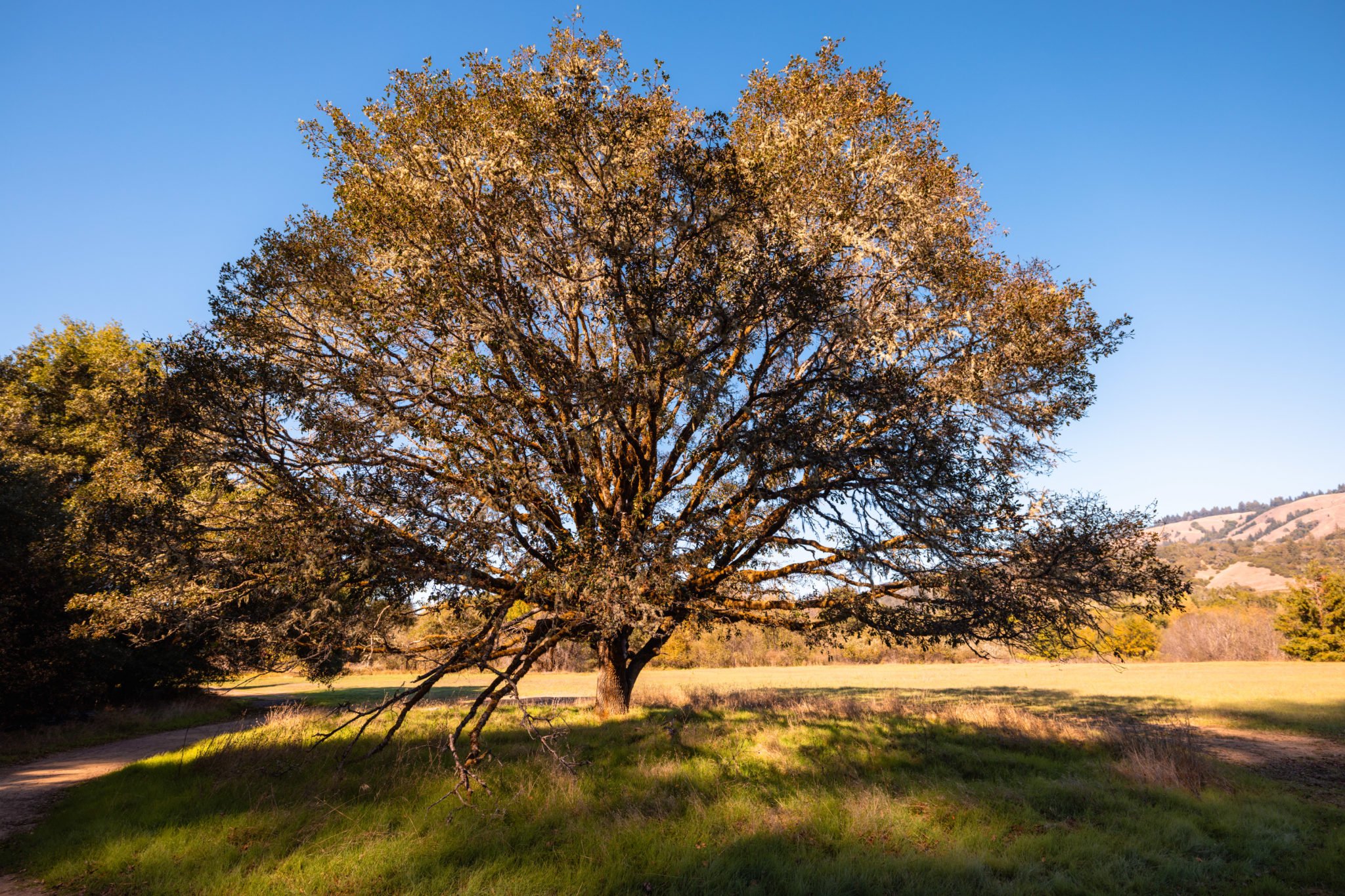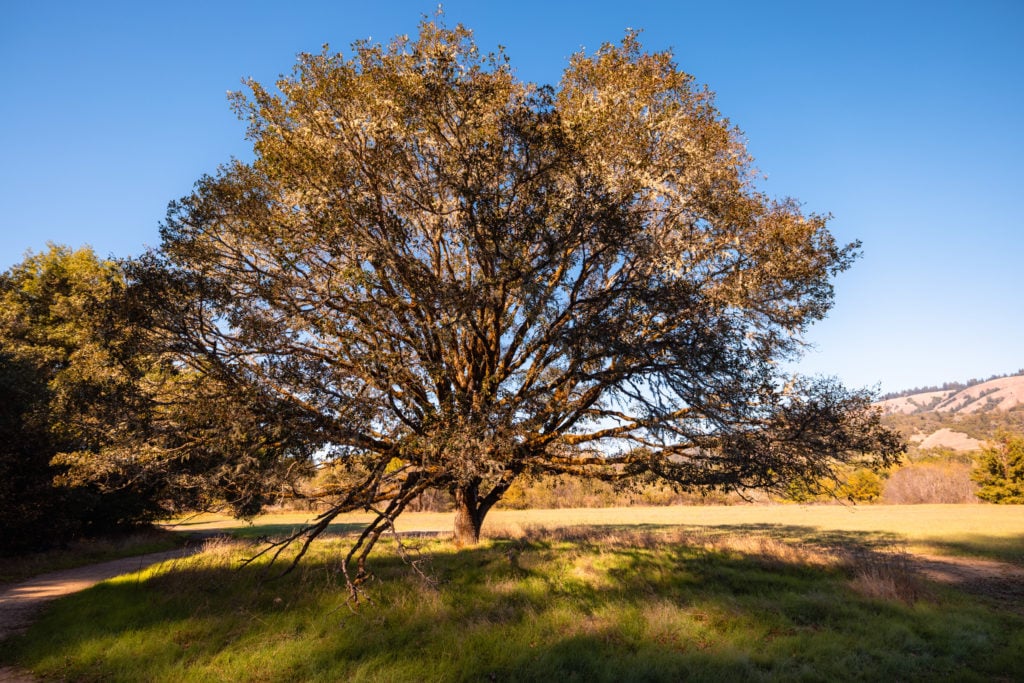 ---
Big Hendy Grove Pictures
Here are more photos from the Big Hendy Grove in California. This was such a lovely hike that I recommend to any photographer. A zoom lens would be a great addition to your bag while visiting.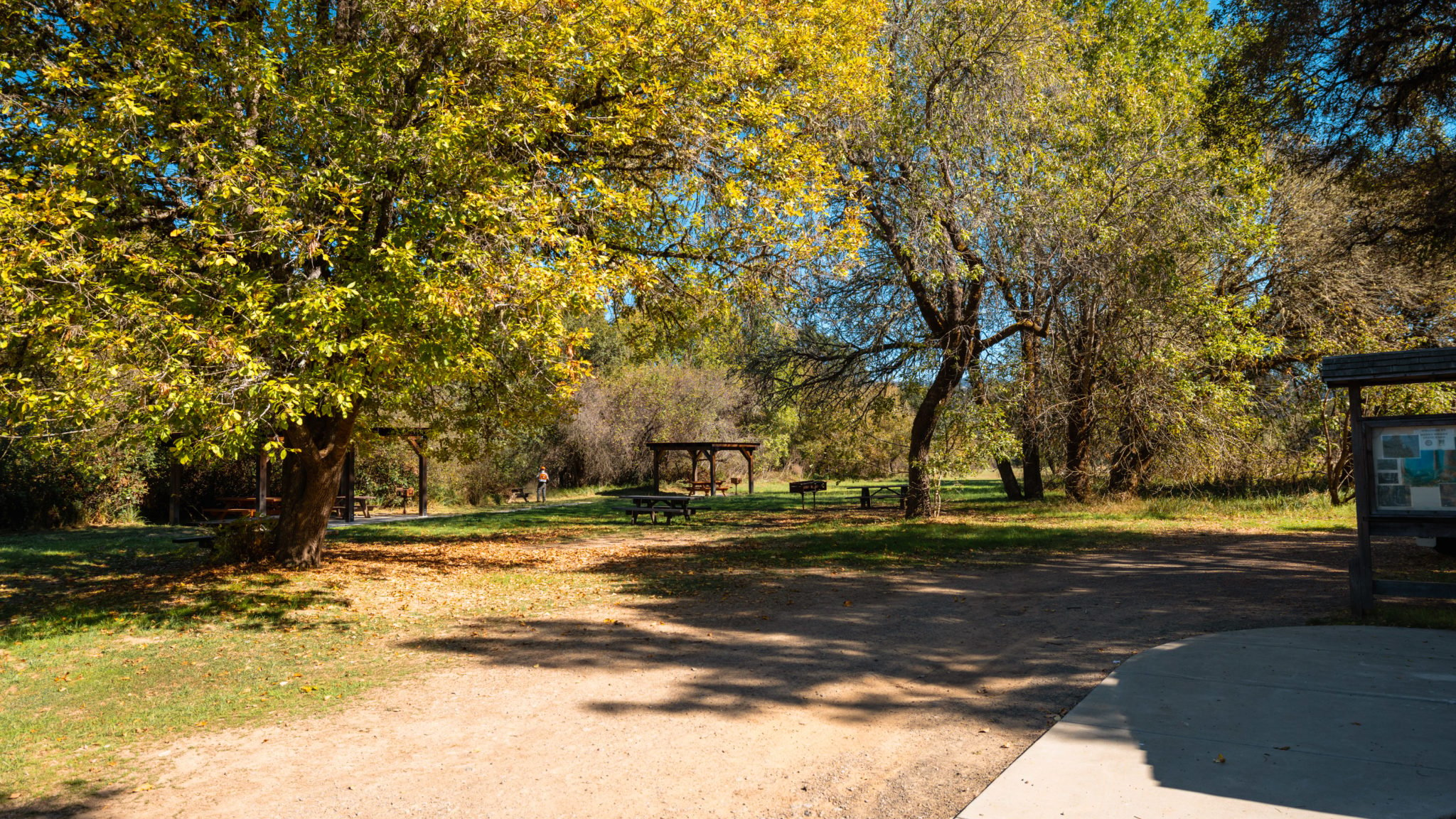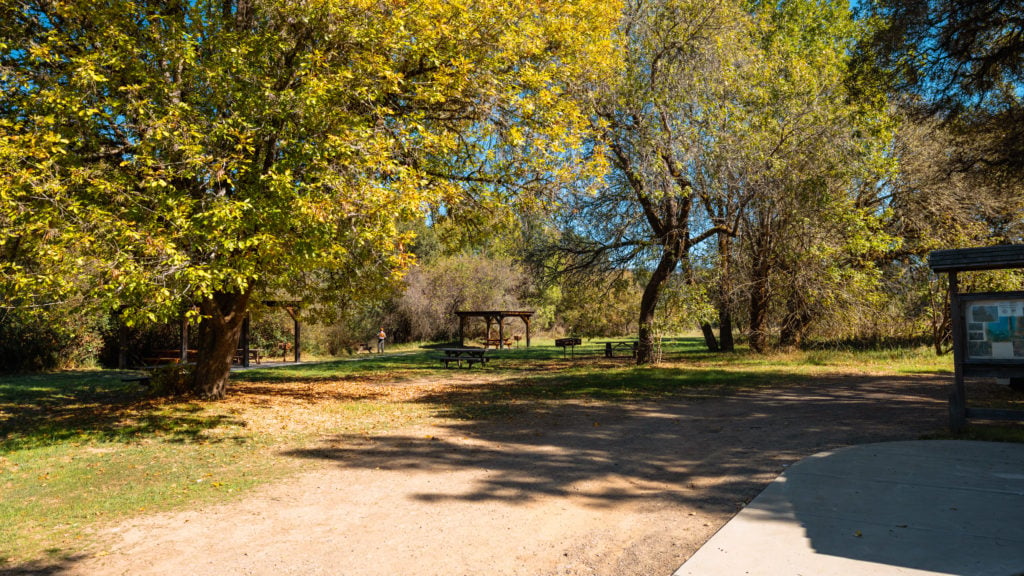 ---
Frequently Asked Questions about Big Hendy Grove
What is Big Hendy Grove?
As explained in this post Big Hendy Grove in California's Hendy Woods State Park is a beautiful stand of redwood trees. The area is well-known for the majestic redwood trees, tranquil setting, and rare plant and animal species that call it home.
How do I get to Big Hendy Grove?
Big Hendy Grove is easily accessible in Hendy Woods State Park via trails or the parking lot. Hendy Woods State Park is located about twenty minutes outside of Mendocino. You'll find the Big Hendy Grove parking at the end of State Park Road within the park..
What is there to do at Big Hendy Grove?
Visitors to Big Hendy Grove can take in the park's stunning scenery while relaxing on a picnic blanket or enjoying a leisurely stroll through the park's redwood grove. Camping and RV spots are available in the park as well.
Is Big Hendy Grove accessible for people with disabilities?
Yes, the park does have wheelchair-friendly trails and picnic areas. There are a number of wheelchair-friendly campsites and bathrooms in the park.
Can I bring my dog to Big Hendy Grove?
Dogs are allowed in the day-use areas and the campground. Dogs are not allowed on trails which includes Big Hendy Grove.
What is the best time of year to visit Big Hendy Grove?
The park is open all year, but it's best to go in the spring or fall when temperatures are pleasant and there are fewer visitors. Keep in mind that the summers can be warm and the winters can be wet.
Are there any entrance fees for Big Hendy Grove?
Yes, there is a fee of $8 per vehicle. The park also offers annual passes for frequent visitors.
---
Big Hendy Grove in Hendy Woods State Park, California is a must-visit for anyone who wants to experience the beauty of the redwood forest. We had a lot of fun exploring the park along with the whole Mendocino area. With its towering trees and peaceful atmosphere, this grove is the perfect place to reconnect with nature.