Sunrise at Slacker Hill in San Francisco is simply stunning. Watching the clouds roll in and out of the area while the Golden Gate Bridge pokes out from the clouds is one of those classic San Francisco sights. To achieve this shot we had to wake up at 4am and walk a mile uphill, but the results were worth it. I was shocked how quickly the fog formed and changed. When we initially got to this spot we couldn't even see the Golden Gate Bridge but after waiting 10 minutes it revealed itself.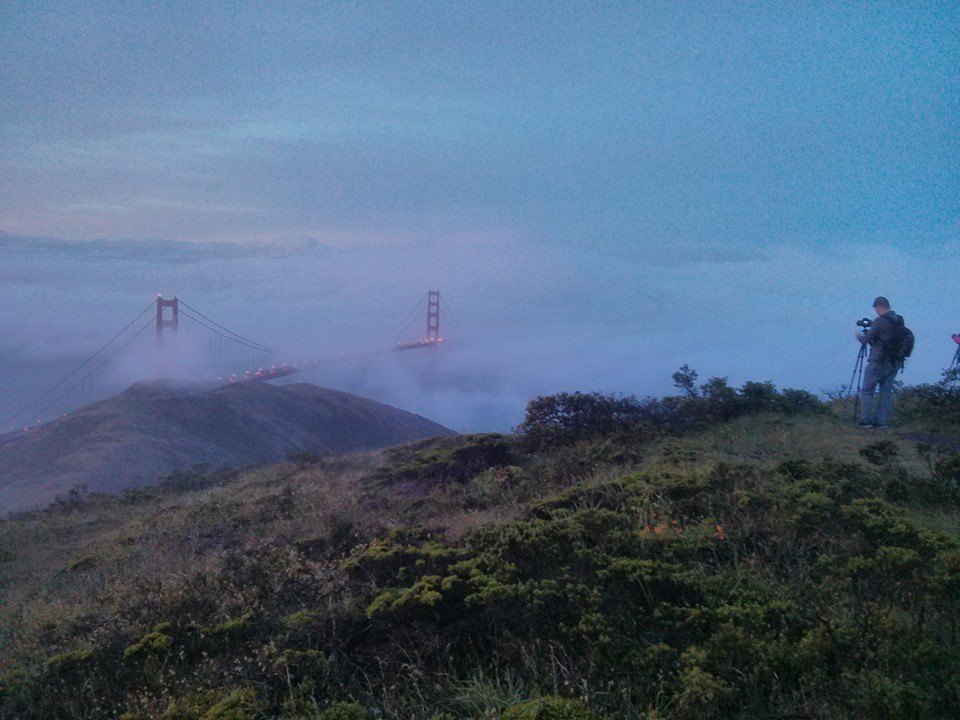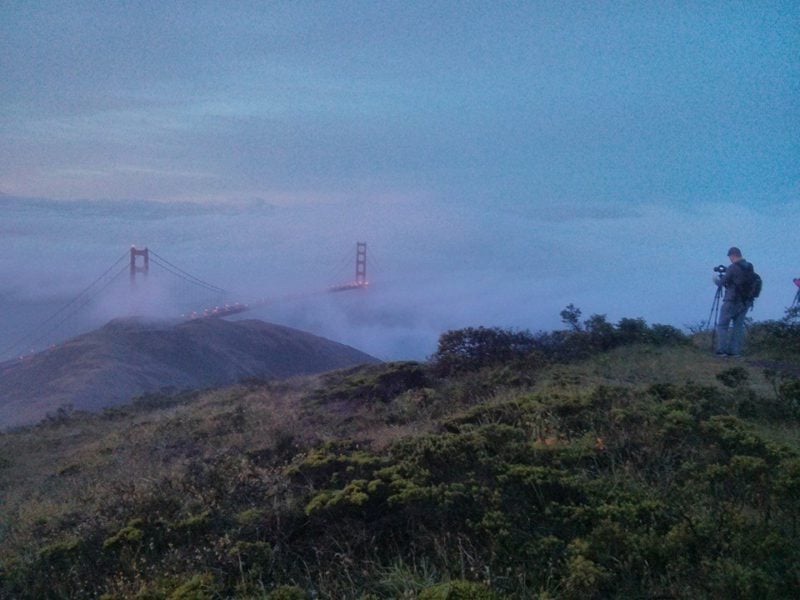 This was a perfect last day to my trip to San Francisco since right after shooting this we headed to Yosemite. Even walking down from Slacker Hill was beautiful with the fog moving through the hills.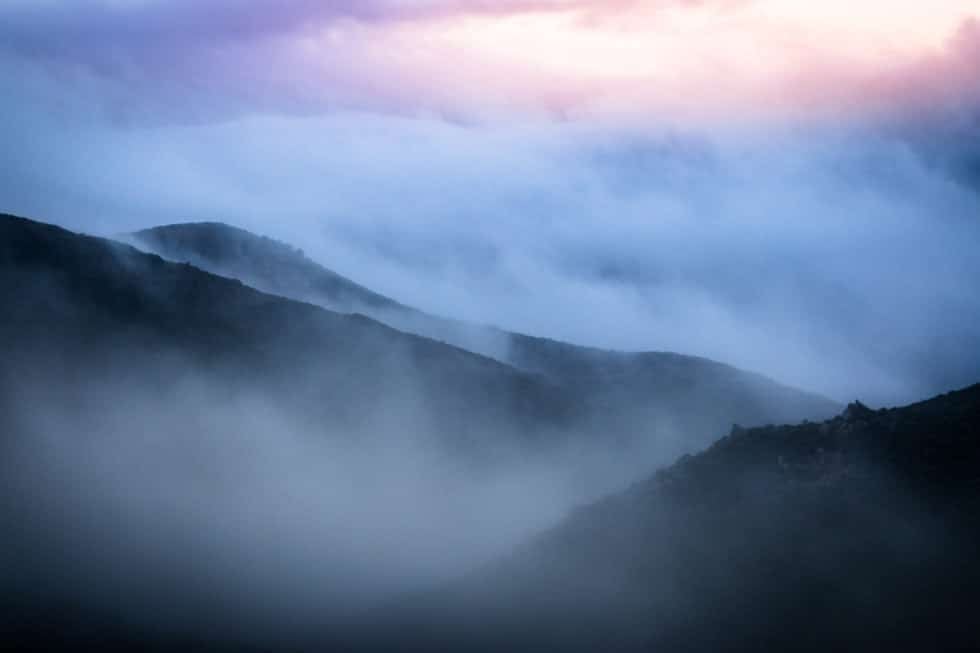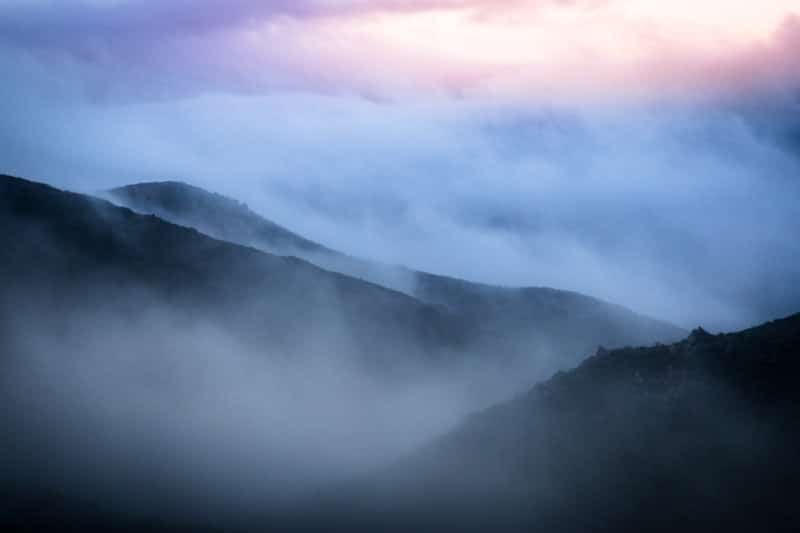 Being on the North side of the Golden Gate Bridge was awesome. Even if you don't want to hike up to Slacker Hill there are plenty of pull offs from the road where you can get breathtaking angles of the bridge.
Planning a trip to San Francisco?
Read: The Best Places to Take Pictures in San Francisco
---
How to Get to the Slacker Hill Summit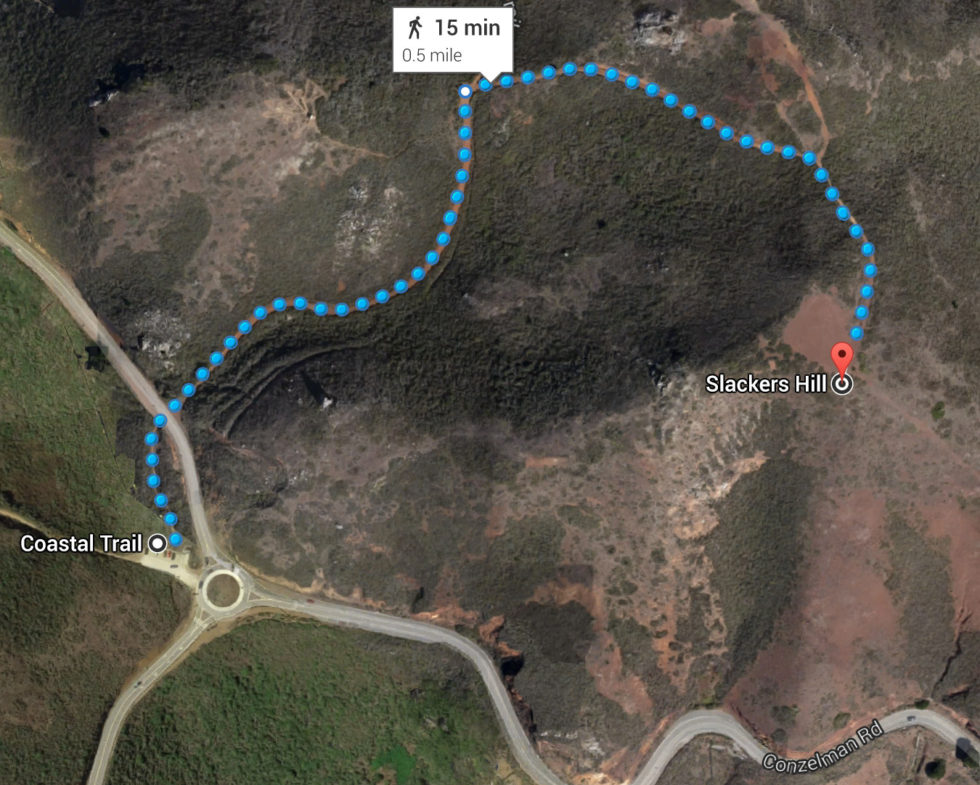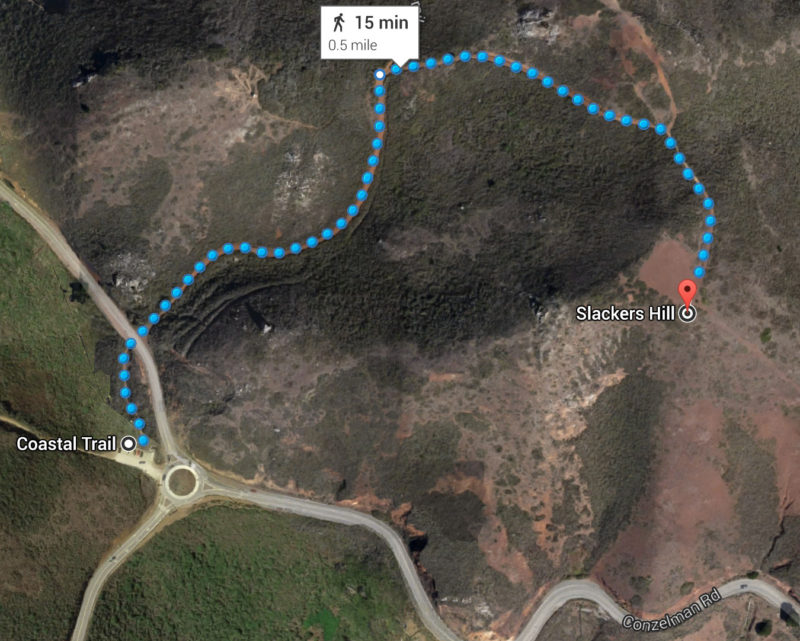 If you were wondering how to get to Slacker Hill there is a small parking lot at the bottom of the mountain. There are only a few spots so be sure to get there early! Google says the 1/2 mile walk will take you 15 minutes but it'll most likely take you 25 minutes since it's a steep hike, but the view is worth it.
Slackers Hill on Google Maps