It's hard to deny that Picture Lake is an incredible sight. Located in northern Washington Picture Lake is about a 3 hour drive from Seattle. If you're in the area visiting North Cascades National Park I'd recommend making the trip to Picture Lake; especially at sunset.
In the post I'll be going over some of my favorite tips for visiting Picture Lake along with photos from my visit.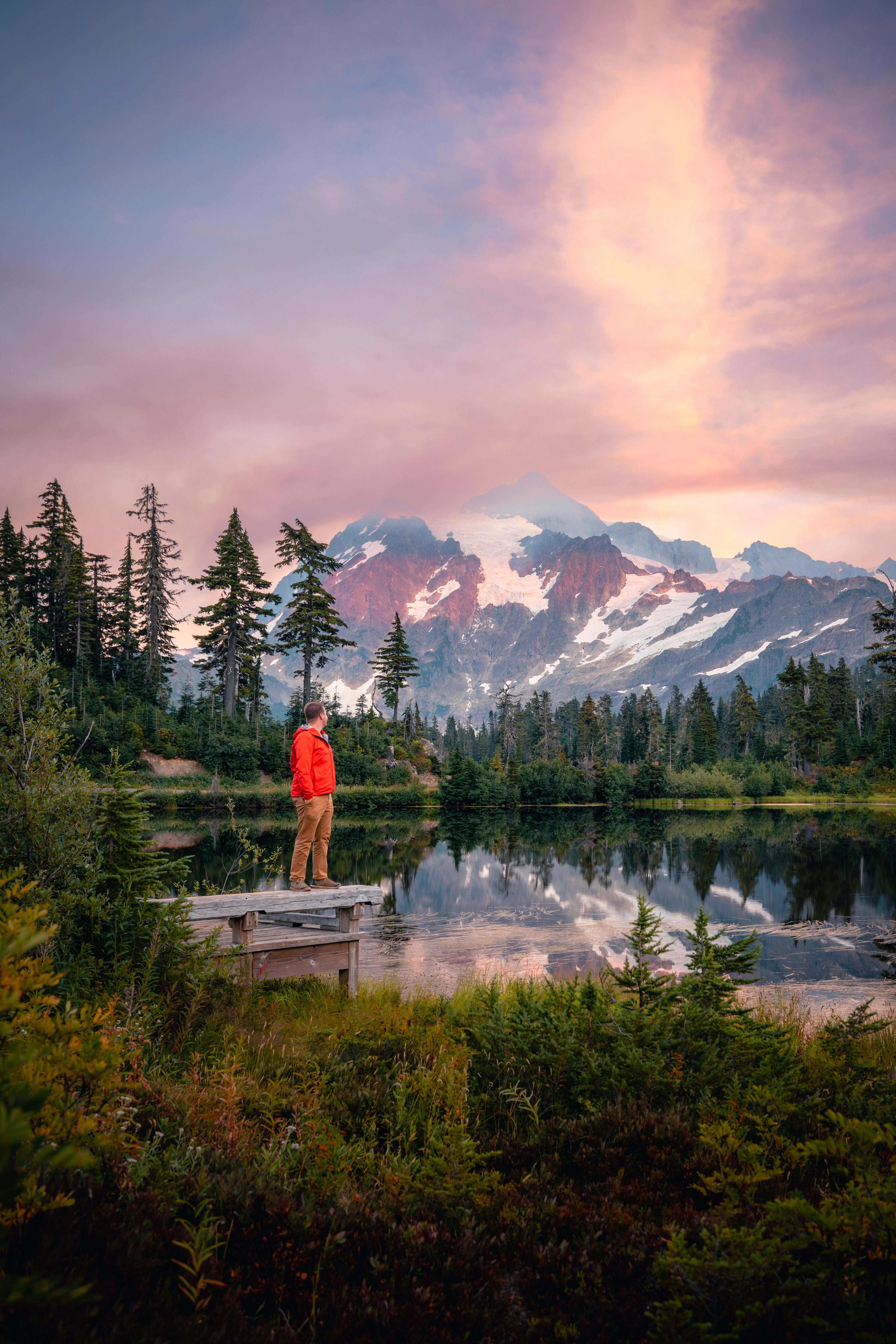 On the way to Picture Lake you can also stop at Nooksack Falls which is a quick detour off of Mt Baker highway. You can expect to add 20 minutes to the trip to stop at Nooksack.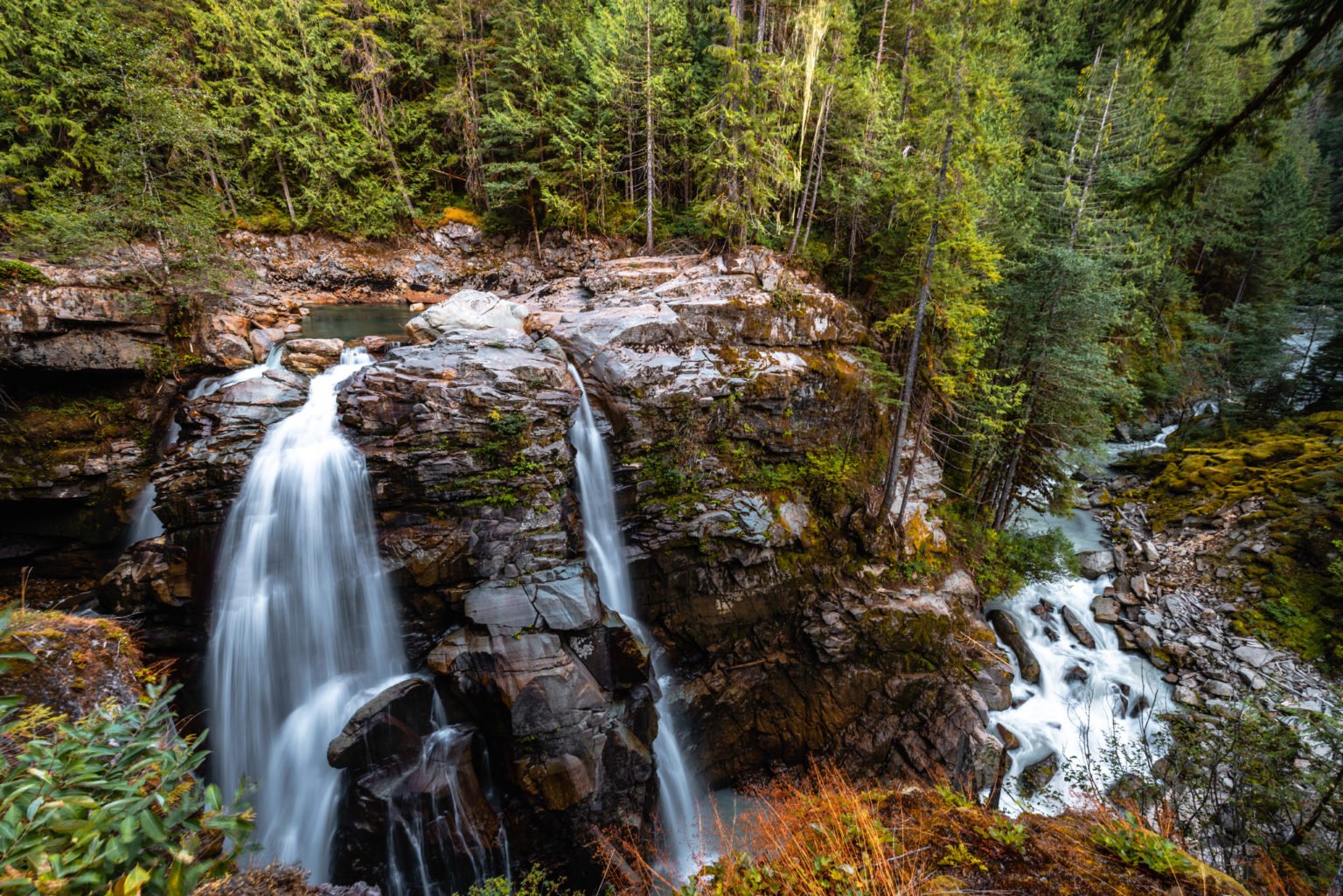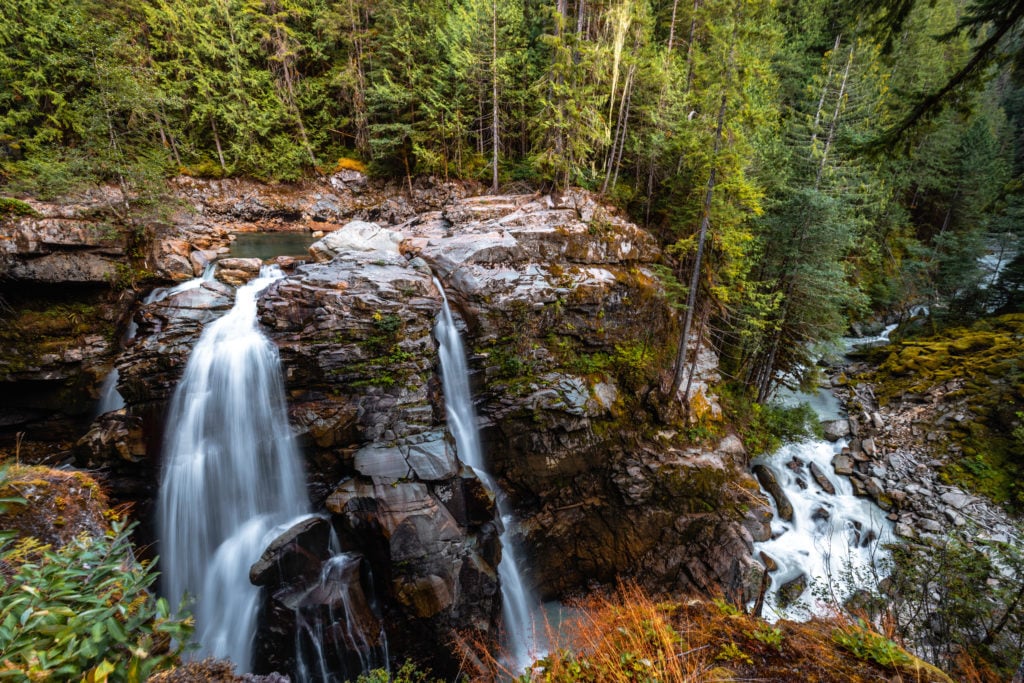 The views as you drive up toward Mount Baker are stunning. Keep in mind most of the drive you won't have cell reception. Once you near the top you'll reach Picture Lake and have some cell service at the lake.
On my visit there was a $5 fee that is self-paid in a box near Picture Lake. If you have an American the Beautiful pass you don't need to pay the fee though. I wish I knew this before going since it added a few minutes to drive to the pay box on the other side of Picture Lake.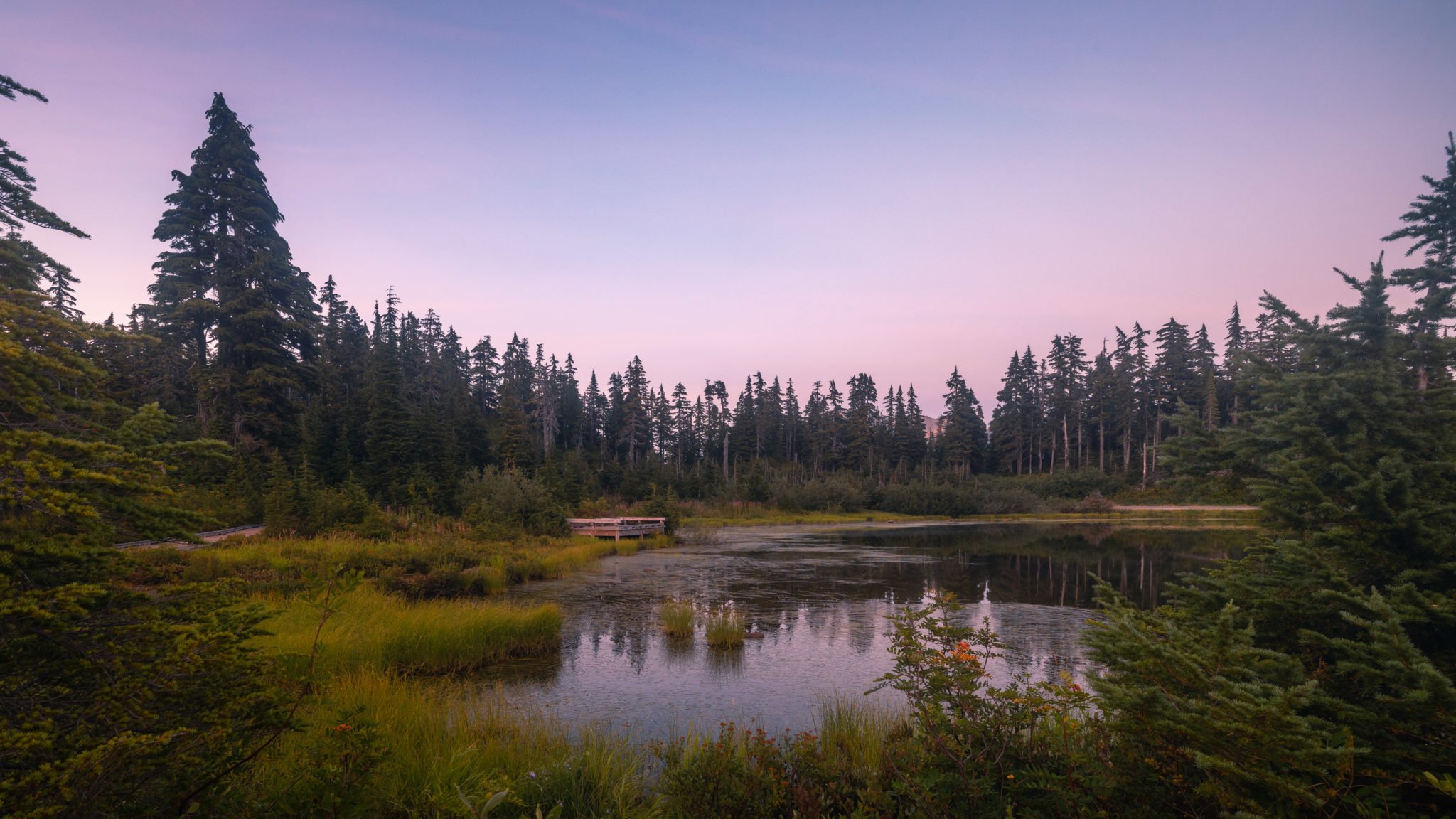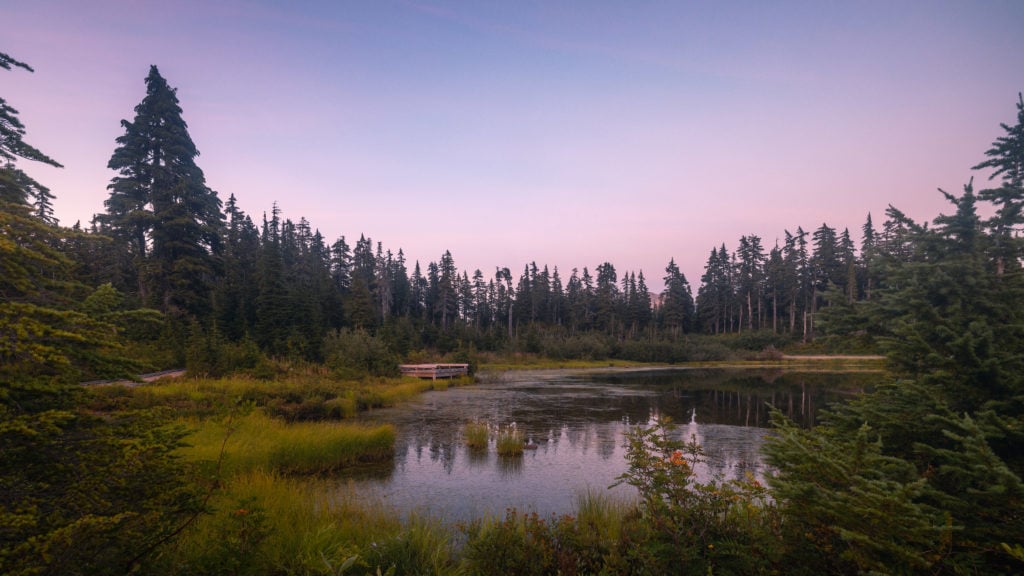 Parking is quite easy with room to pull off around the lake and enter the trails. It's only a few minutes to walk to the viewpoints from the road.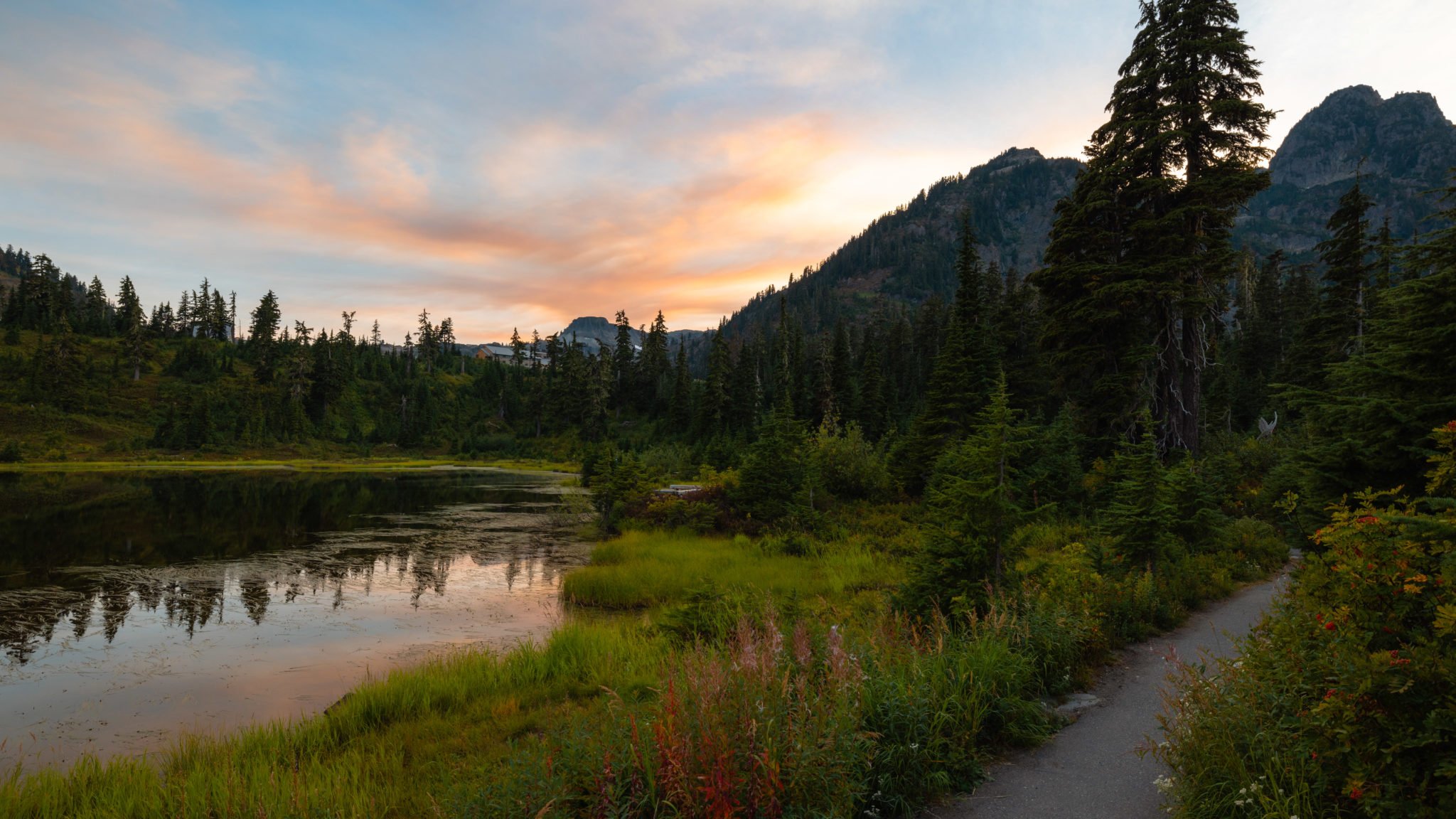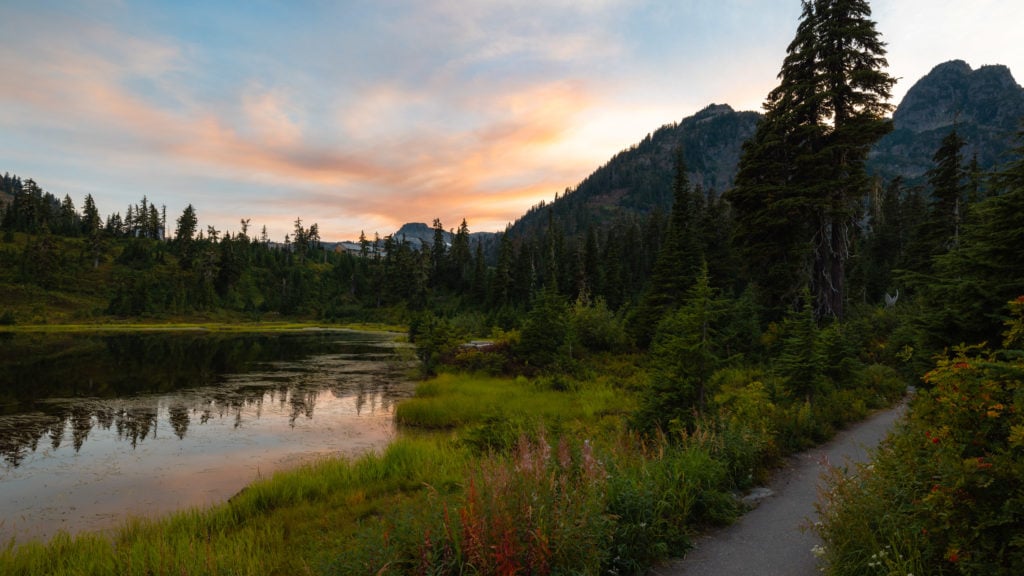 The lake it self is quite small with a short trail system around it and two viewpoints. You can easily go between each viewpoint since they are only a minute walk apart. The views and reflections of the surrounding mountains are unreal as you explore the area.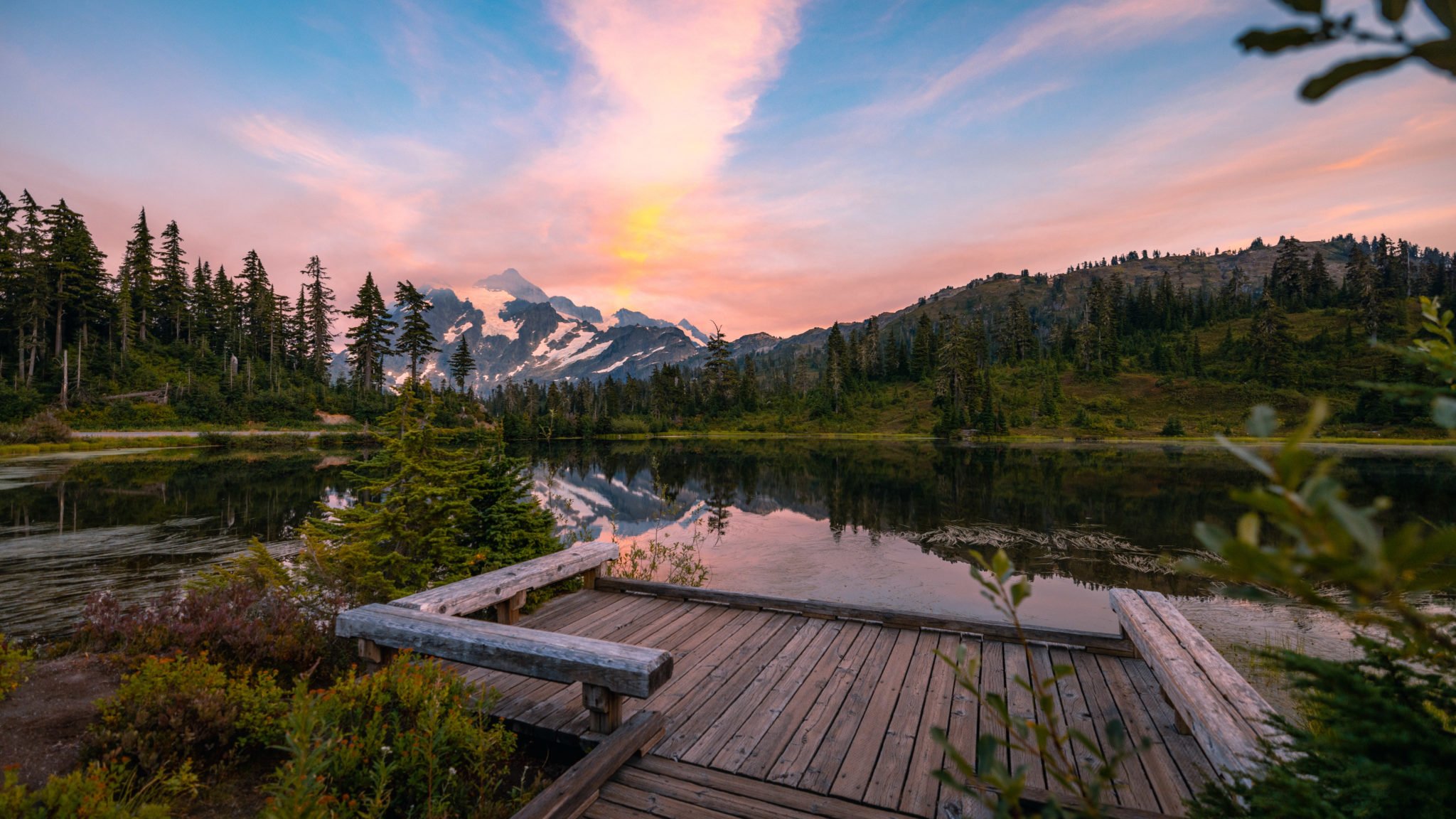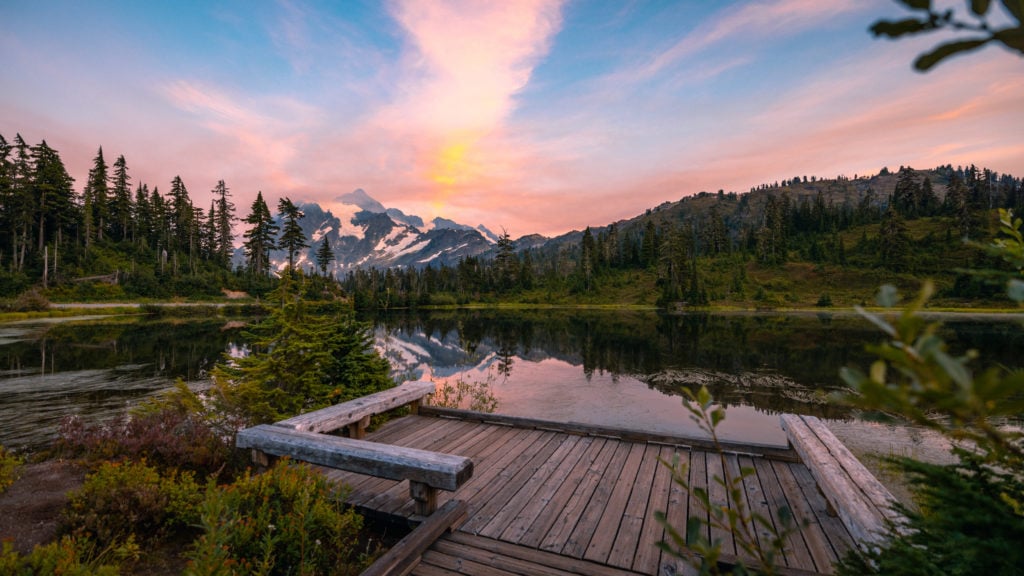 Keep in mind the southern viewpoint can get a little crowded. Even with 5 people near the edge it can be difficult to get a tripod in place. The northern viewpoint seemed to be less crowded but as you can see trees slightly obscure the view.
Picture Lake on Google Maps
---
Picture Lake Photos
Here are some of my photos from sunset at Picture Lake.
If you're a photographer and planning what to bring to Picture Lake I'd recommend a zoom lens (24-70mm) and a neutral density filter. I used my 10-stop ND filter for a few photos but wasn't getting much cloud movement, but this could change depending on the day you visit. On my visit I primary used my Canon 15-35mm without a filter. There wasn't any wind on my visit making the reflection perfect as well but if there are ripples in the water a neutral density filter will help.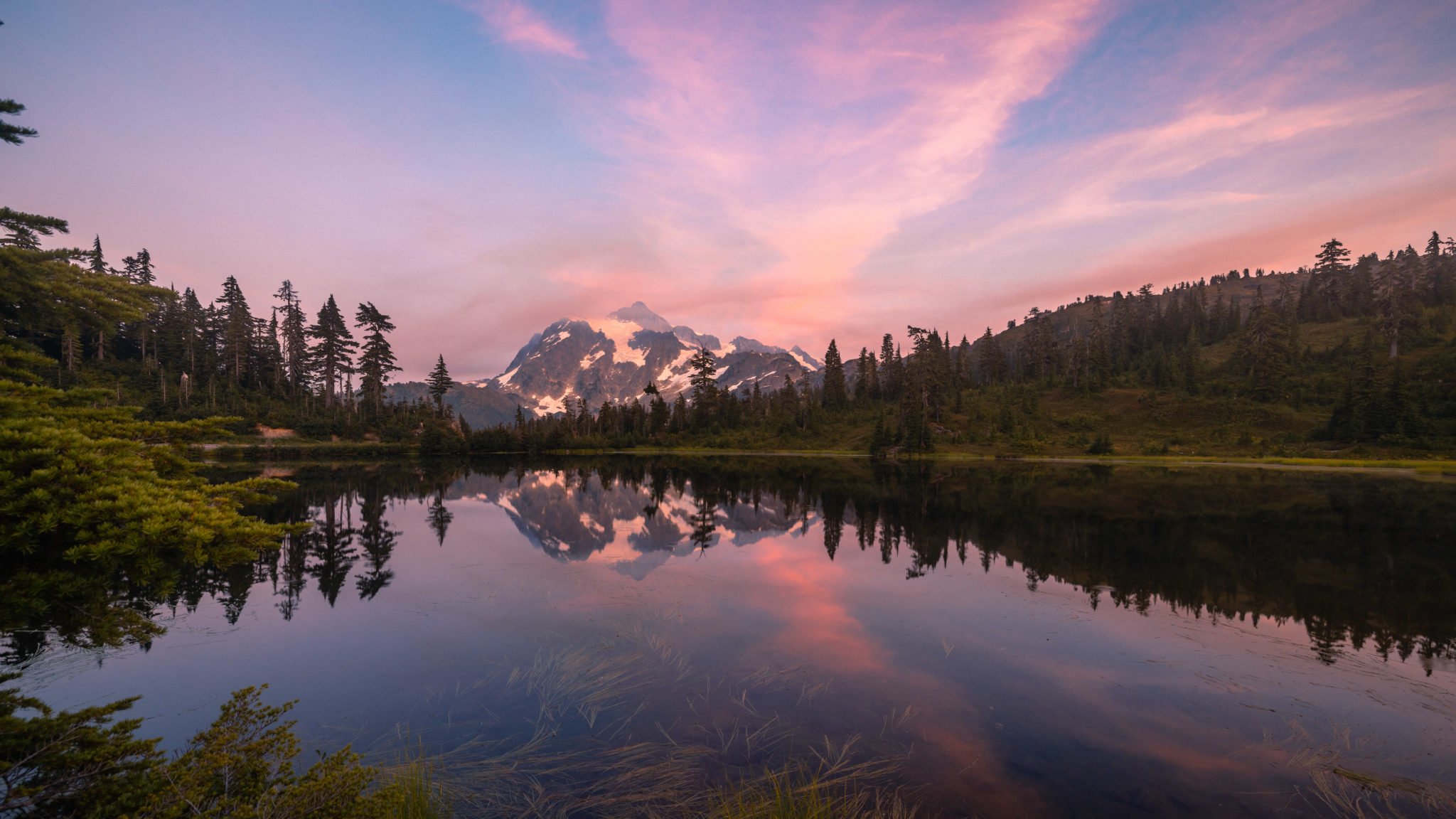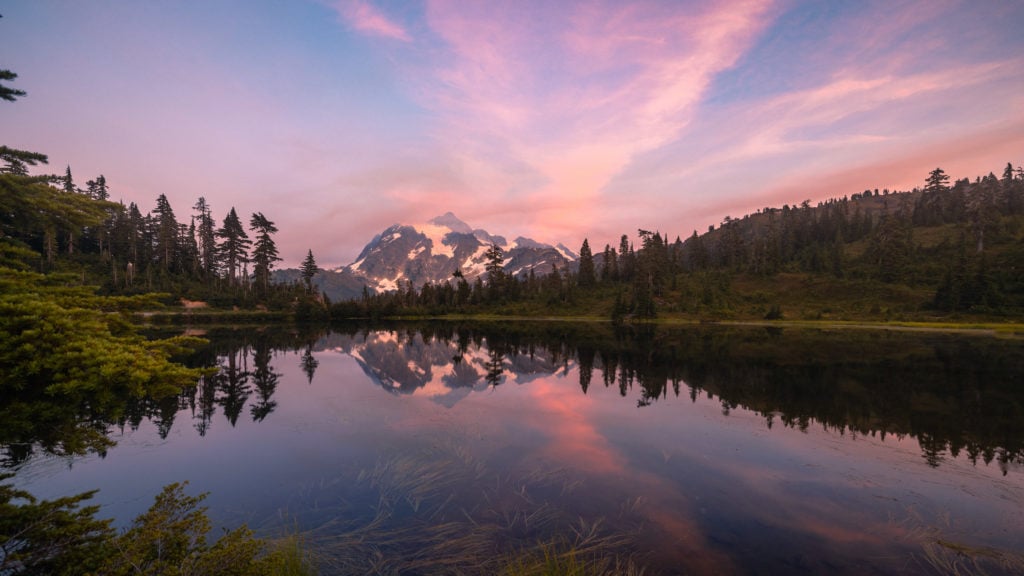 I hope you enjoyed my short visit to Picture Lake in Washington State.
---
Enjoyed this post?
Save a pin below to Pinterest