While Washington DC may be known for their Cherry Blossom trees there are also beautiful pink magnolia trees worth seeing. Often confused for Cherry Blossoms the magnolia trees offer large pink blossoms that look stunning.
The pink Saucer Magnolias trees typically bloom a week or two before the Cherry Blossoms so you can usually see them in March.
In this post I'll be showing you all of my favorite places to photograph Magnolia trees in Washington DC. There are plenty of places to see Magnolias in DC including Enid A. Haupt Garden, Rawlins Park, and around the Tidal Basin.
Where to see Saucer Magnolias Trees in Washington DC:
---
1. Enid A. Haupt Garden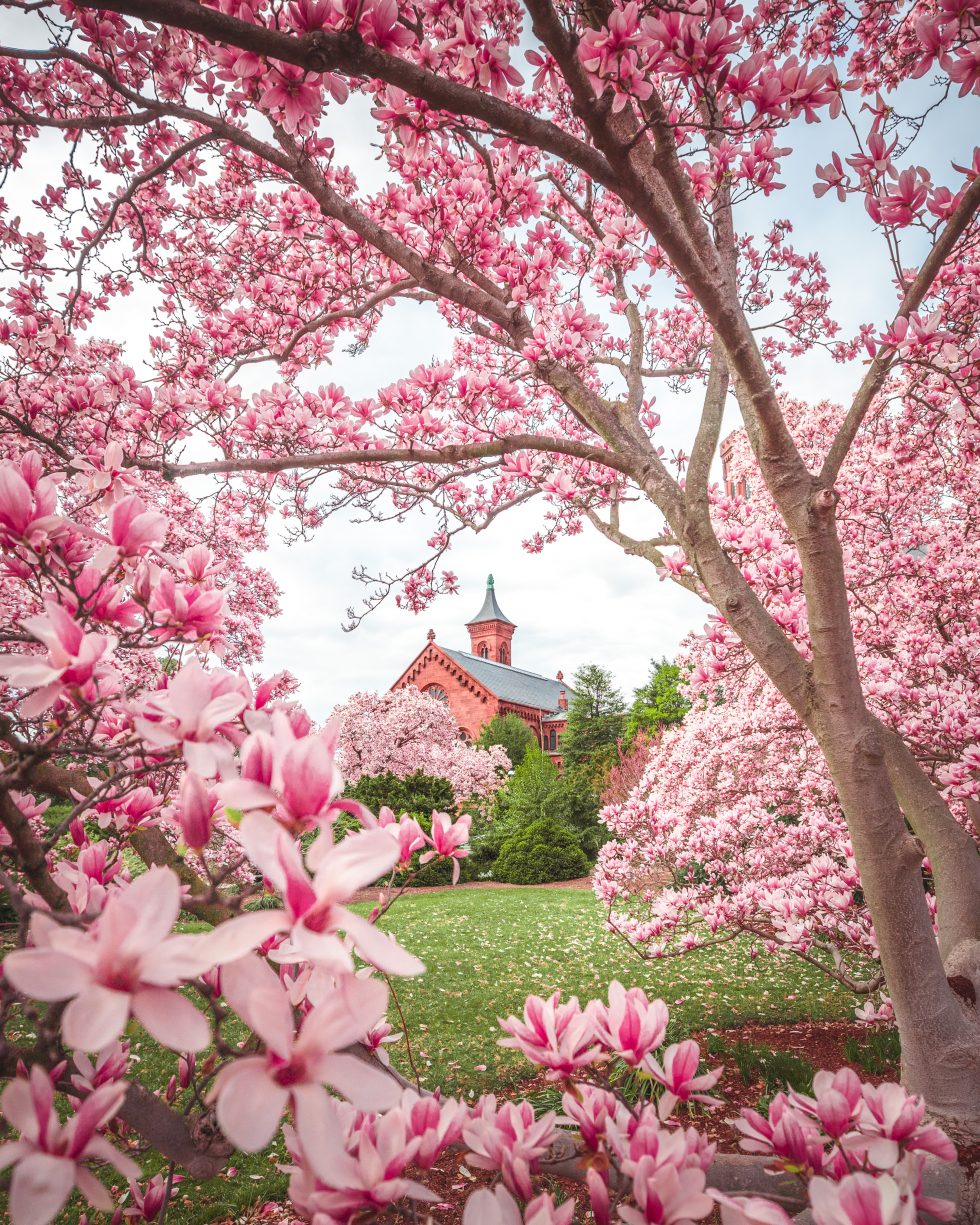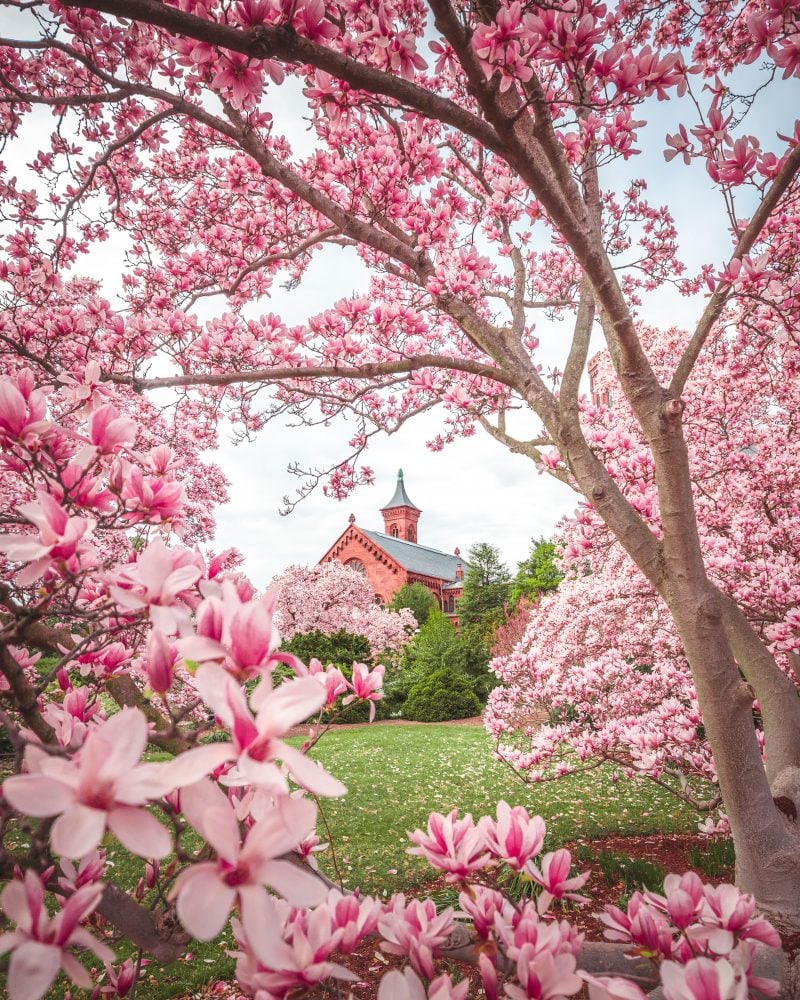 The most popular place in Washington DC to see Magnolias is the Smithsonian's Enid A. Haupt garden. The 4.2 acre grounds of the garden are filled with Magnolia trees making it stunning at peak Magnolia bloom.
Enid A. Haupt Garden on Google Maps
---
2. Rawlins Park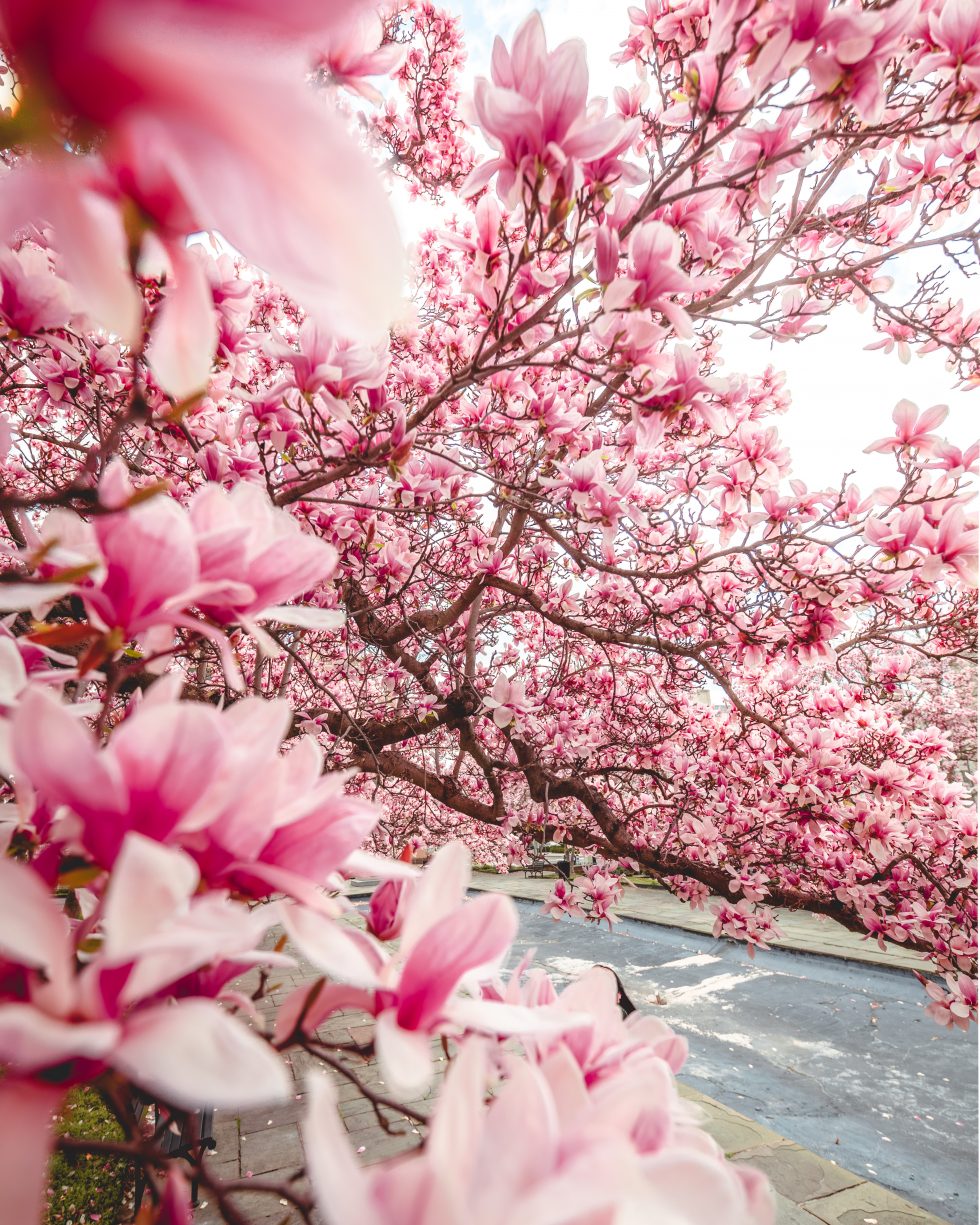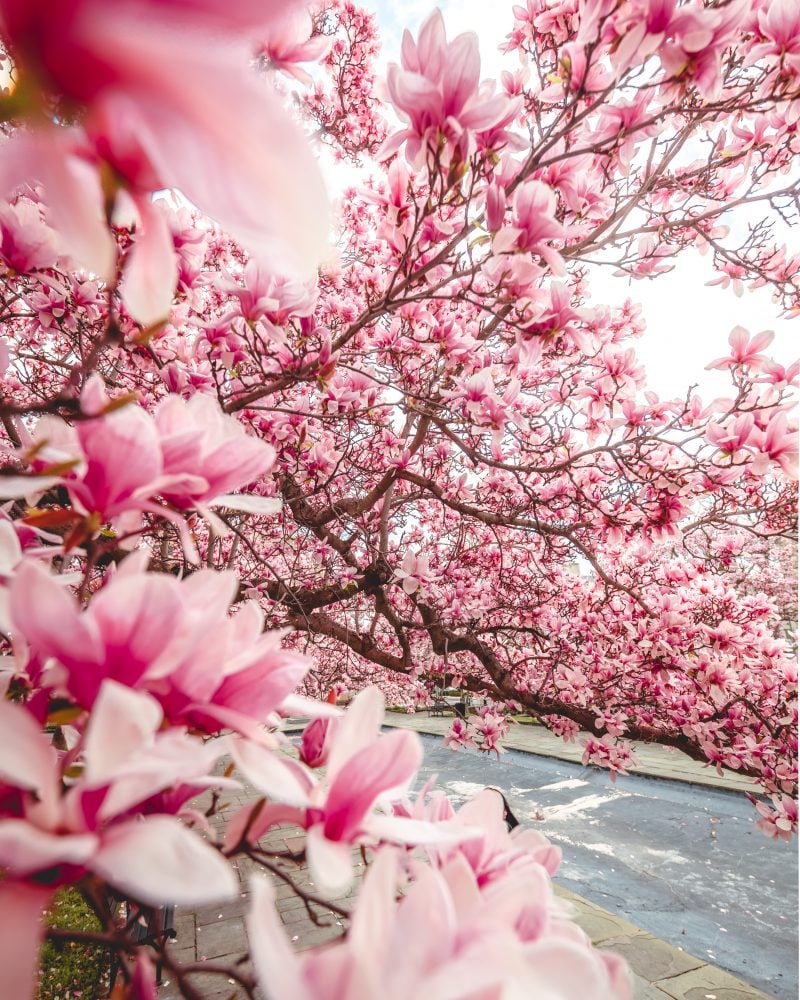 Rawlins Park is a hidden gem located west of the White House. Magnolias saucer trees line the park around the (typically drained) fountain. The location is often popular for portraits but of course you can get close up to the Magnolias for plenty of photo opportunities.
Rawlins Park on Google Maps
---
3. George Mason Memorial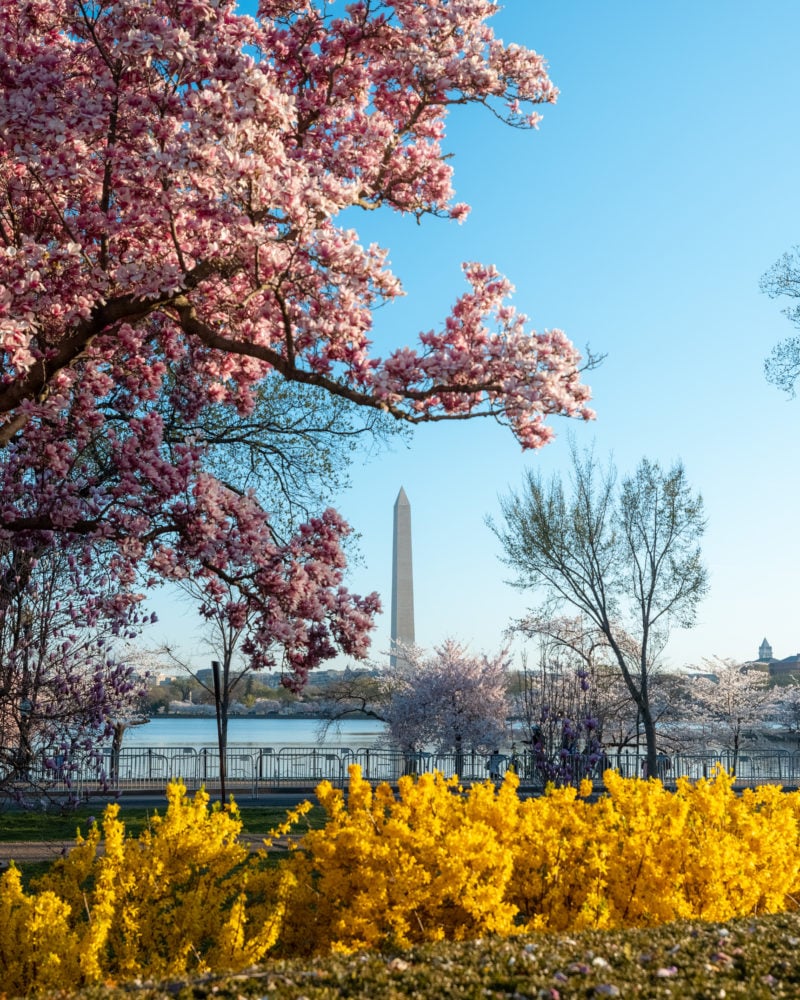 Located near the Tidal Basin the George Mason Memorial has a few Magnolia trees. This is the most convenience spot to see Magnolia trees if you're near the Cherry Blossoms at the Tidal Basin. From the memorial you can photograph the Magnolia trees with the Washington Monument in the background as well.
George Mason Memorial on Google Maps
---
4. Grand Army of the Republic Memorial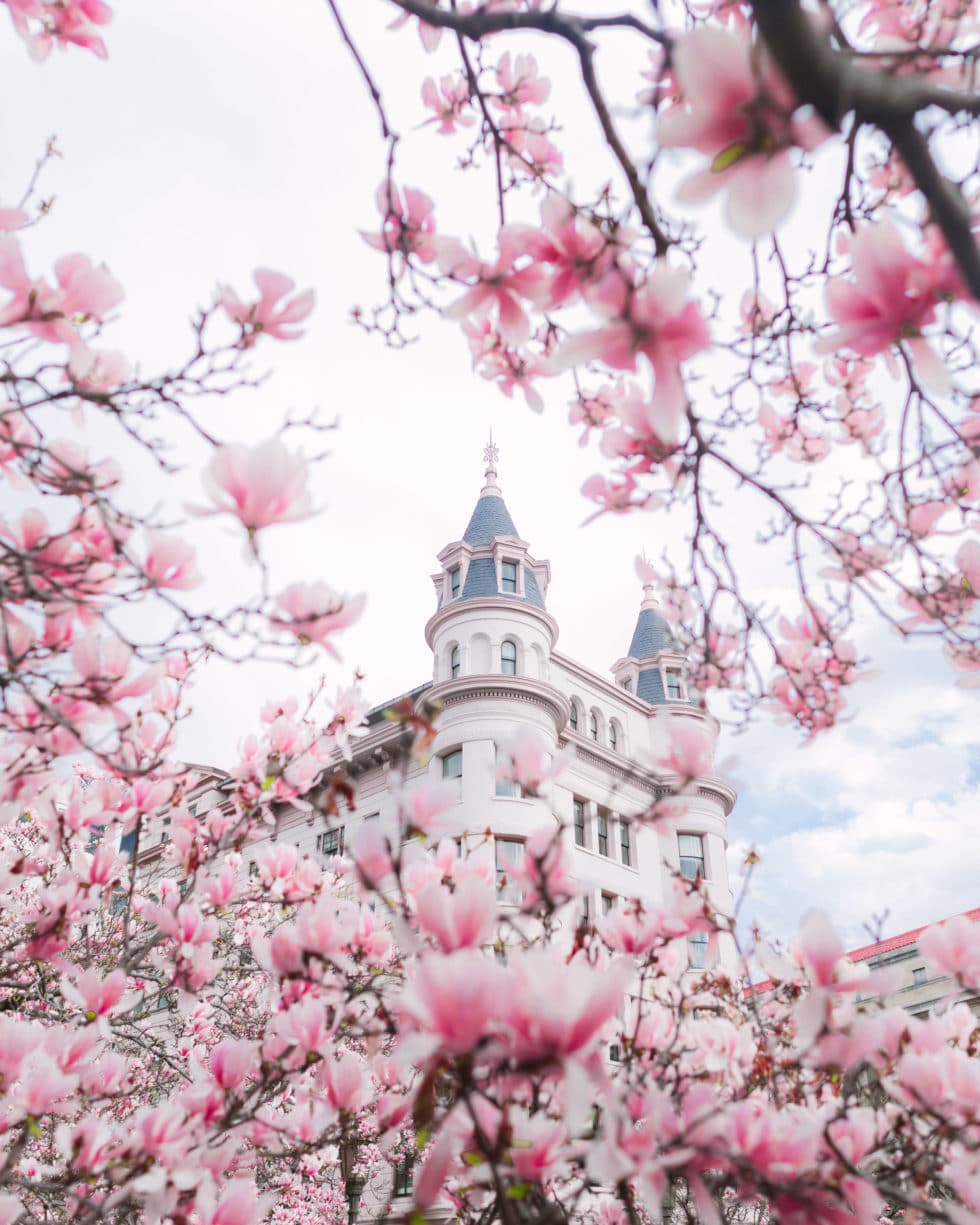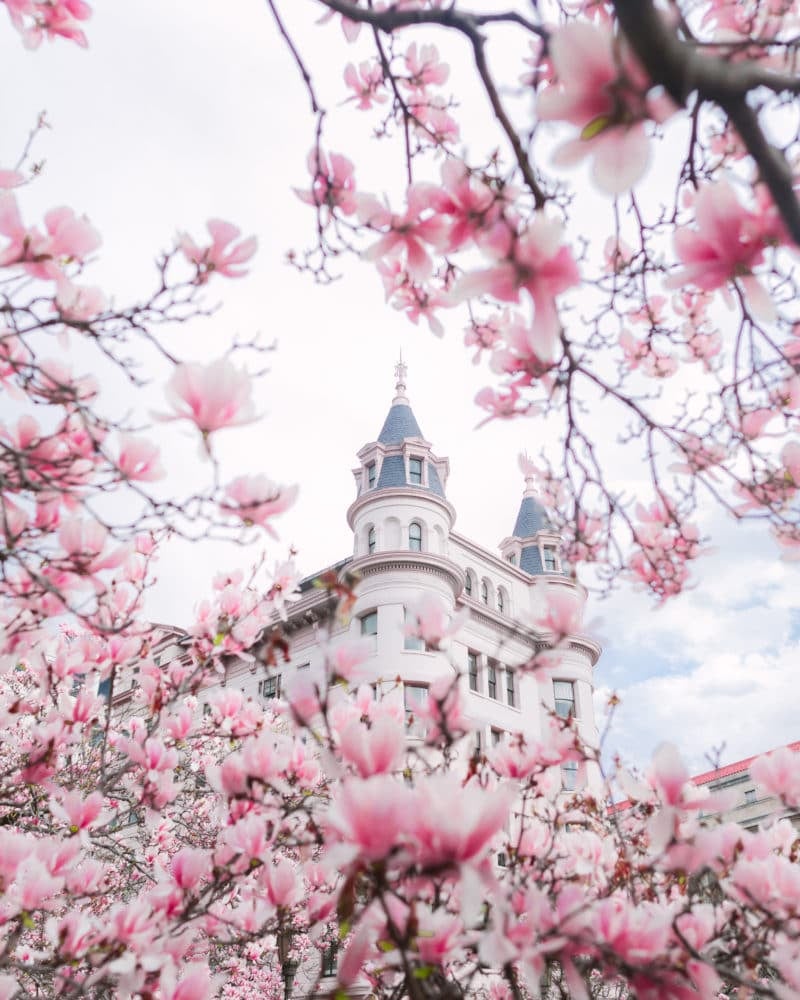 The park located at the Grand Army of the Republic Memorial offers plenty of Magnolias trees to look at. What makes it all better is that the trees perfectly frame this pink building located next to the park.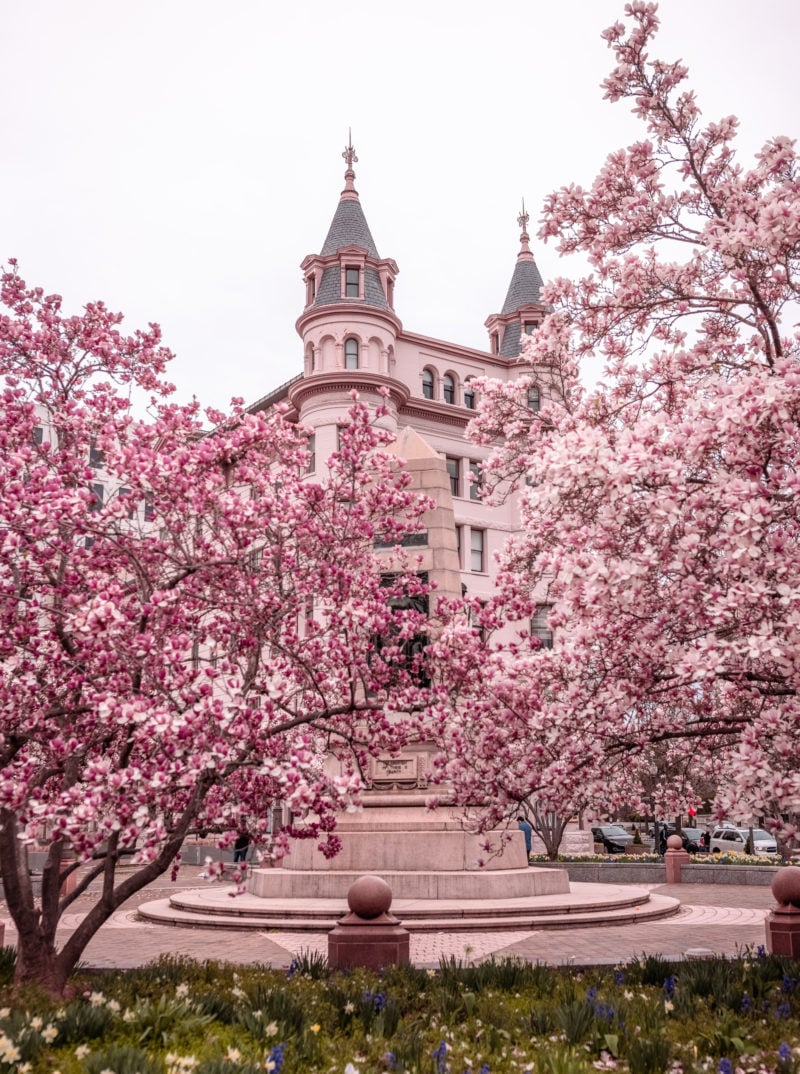 Grand Army of the Republic Memorial on Google Maps
---
5. Oak Hill Cemetery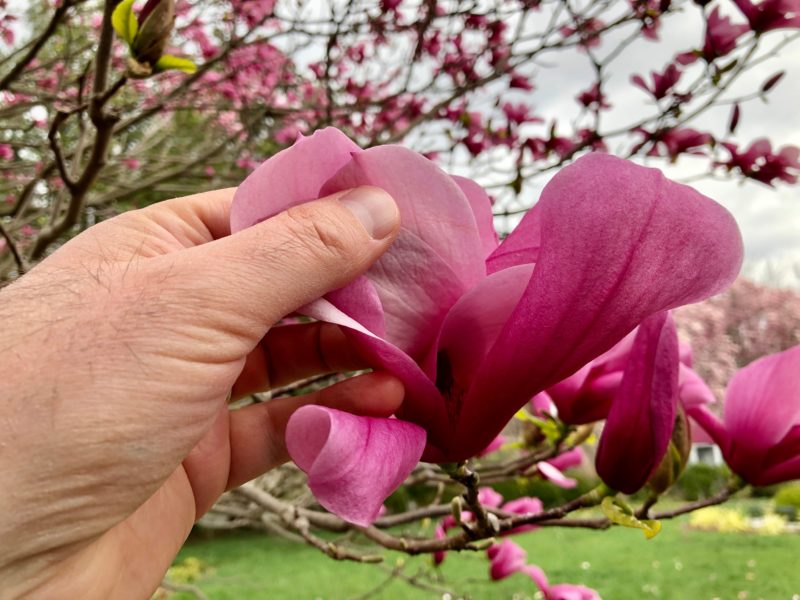 Located in Oak Hill Cemetery you will find plenty of Magnolia trees and even a few Cherry Blossom trees. You can find this hidden gem in Georgetown near Dumbarton Oaks.
Oak Hill Cemetery on Google Maps
---
Photos of Magnolias in Washington DC
Here are more photos of DC's Magnolias through the years. The saucer magnolias are a blast to photograph no matter if you're shooting on a wide angle lens or telephoto.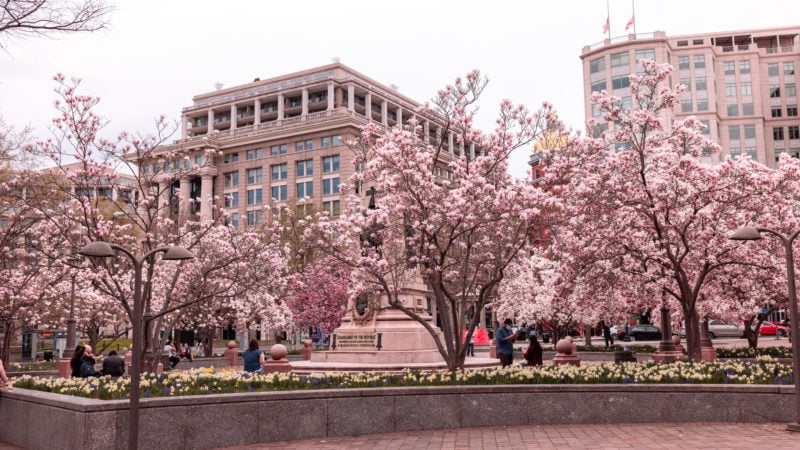 ---
I hope you enjoyed my list of places to see Magnolia trees in DC, if I missed anywhere let me know in the comments! If you're in Washington DC in spring I also recommend visiting the Cherry Blossoms as well. I think this magical time in the district is one of the best times to visit DC.
---
If you've enjoyed this post please share a pin on Pinterest.
Keep up with the latest on my Washington DC Pinterest Board.