ARTECHOUSE has been known for their seasonal interactive art exhibits. Now that it's cherry blossom season in DC ARTECHOUSE is kicking off their "In Peak Bloom" exhibit. With interactive art from 6 different female artists.
This installation was at ARTECHOUSE from March 20th to May 27th, 2019 and no longer the current installation. ARTECHOUSE typically has cherry blossom themed installations during cherry blossom season so I recommend checking their site for their latest installations.
---
Video from the Installation
You can view photos from ARTECHOUSE below or see it inmotion in my video.
The main hall of the installation offers interactive cherry blossom petals that rain down from the ceiling. In front of each wall is a camera that tracks your movement and the image projected reacts to your movements.
There is a small room located off the main hall that lets you stand on one of four metal disks. While standing on one if you touch the person next to you it'll make the cherry blossom tree projected on the wall grow.
While in the back of the exhibition is a room with plants hanging from the ceiling when touched light up and play music.
The final room in the back allows you to use the ARTECHOUSE app to view a Japanese story in augmented reality. This means you hold your phone up and watch the story progress through the space using your smartphone camera.
In addition to the art installations there is also a bar at ARTECHOUSE with unique cocktails. If you download the ARTECHOUSE app you can also view augmented reality on some of the cocktails.
---
Photos from ARTECHOUSE In Peak Bloom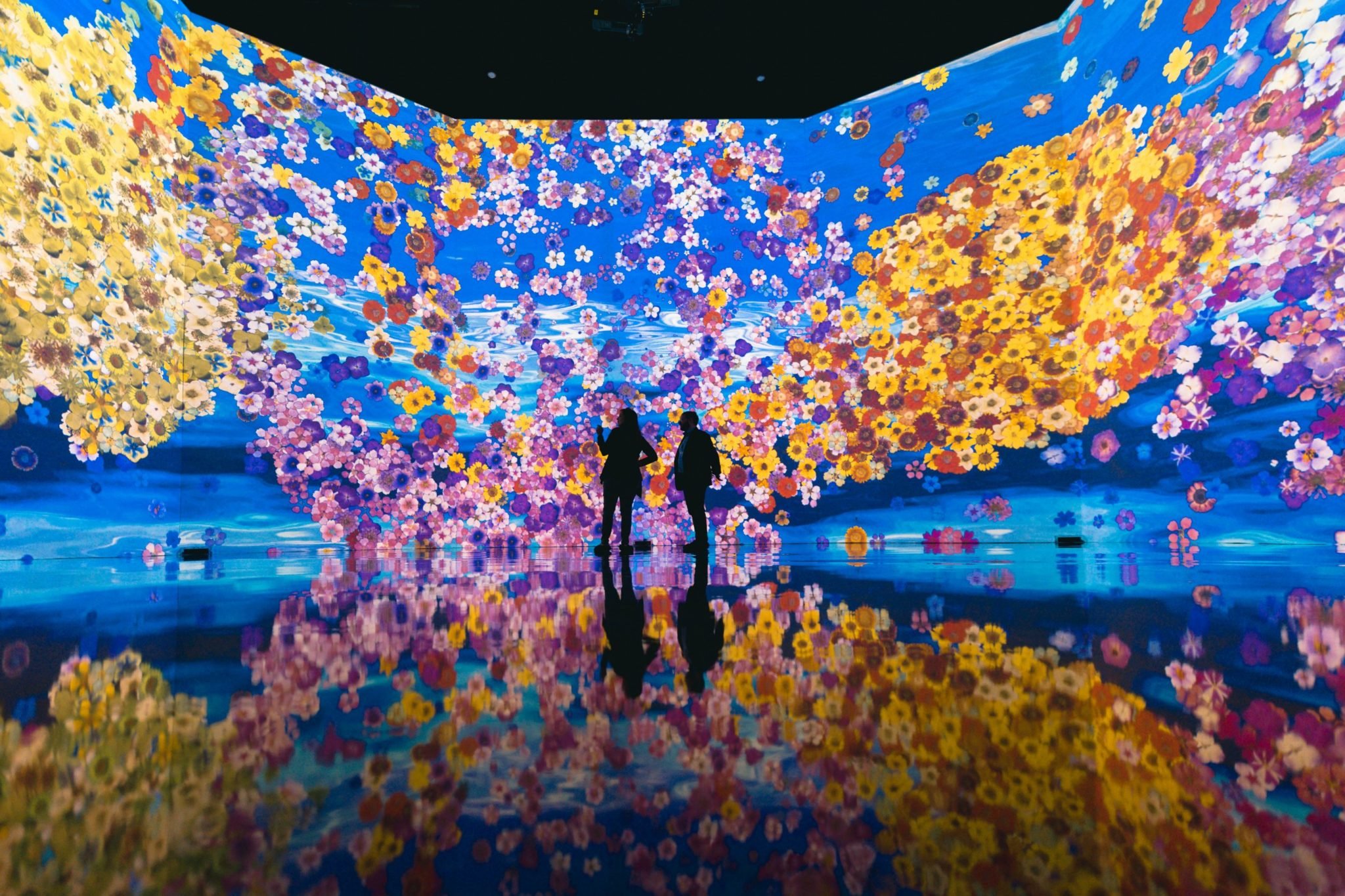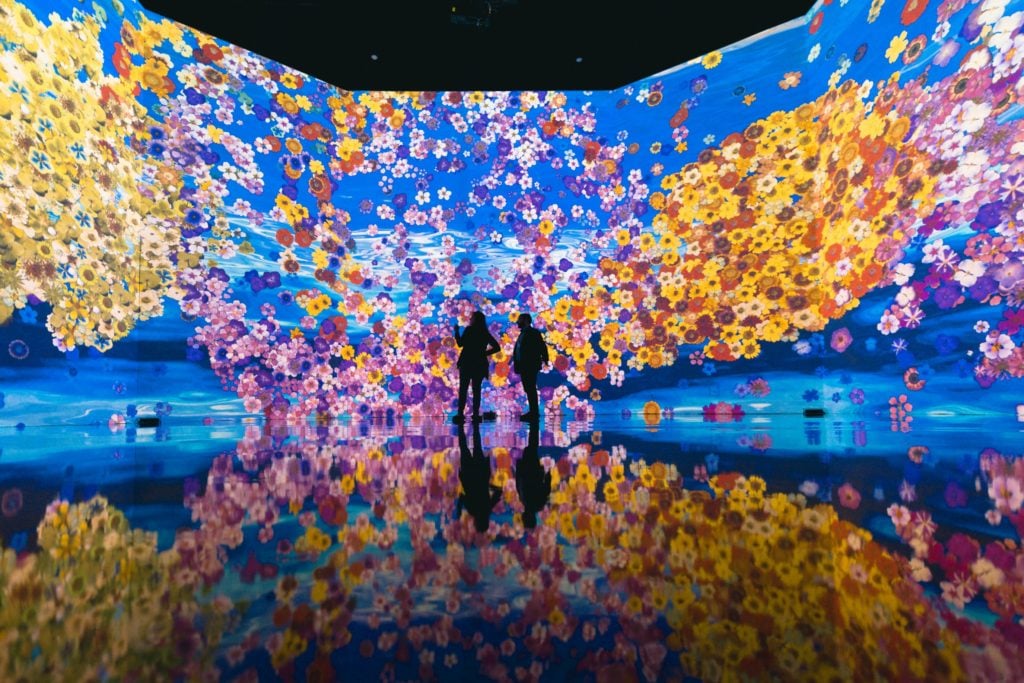 To attend In Peak Bloom I recommend buying tickets before you arrive since it saves a few dollars.
You can see more from ARTECHOUSE on their Instagram account or #InPeakBloom.