Avoiding the crowds at Washington DC cherry blossoms can be a daunting task, especially during peak bloom season. With millions of tourists flocking to the Tidal Basin every year, navigating the city can be overwhelming. In this post, I'll share some tips on how you can enjoy the beauty of the cherry blossoms without getting caught up in the crowds.
Let's dive in.
Table of contents
---
Washington DC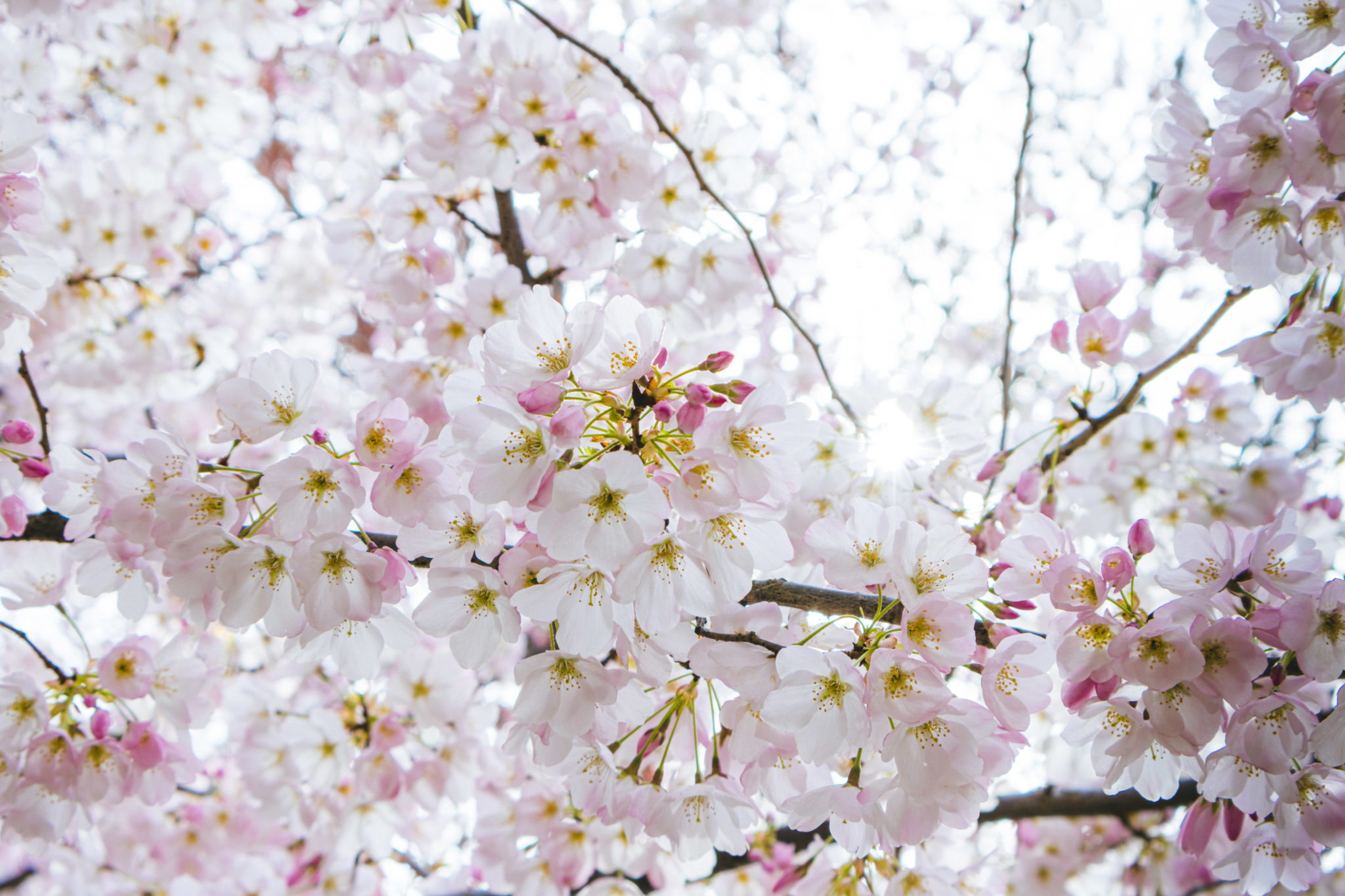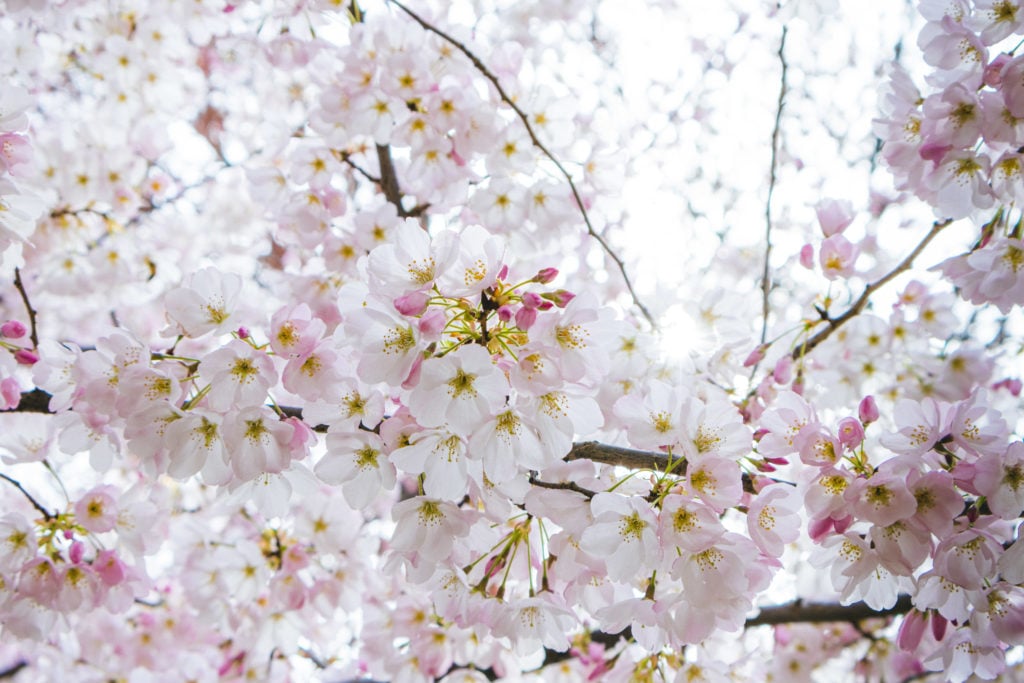 Escape the crowds and enjoy the beauty of cherry blossoms with these hidden gems of Washington DC.
Stanton Park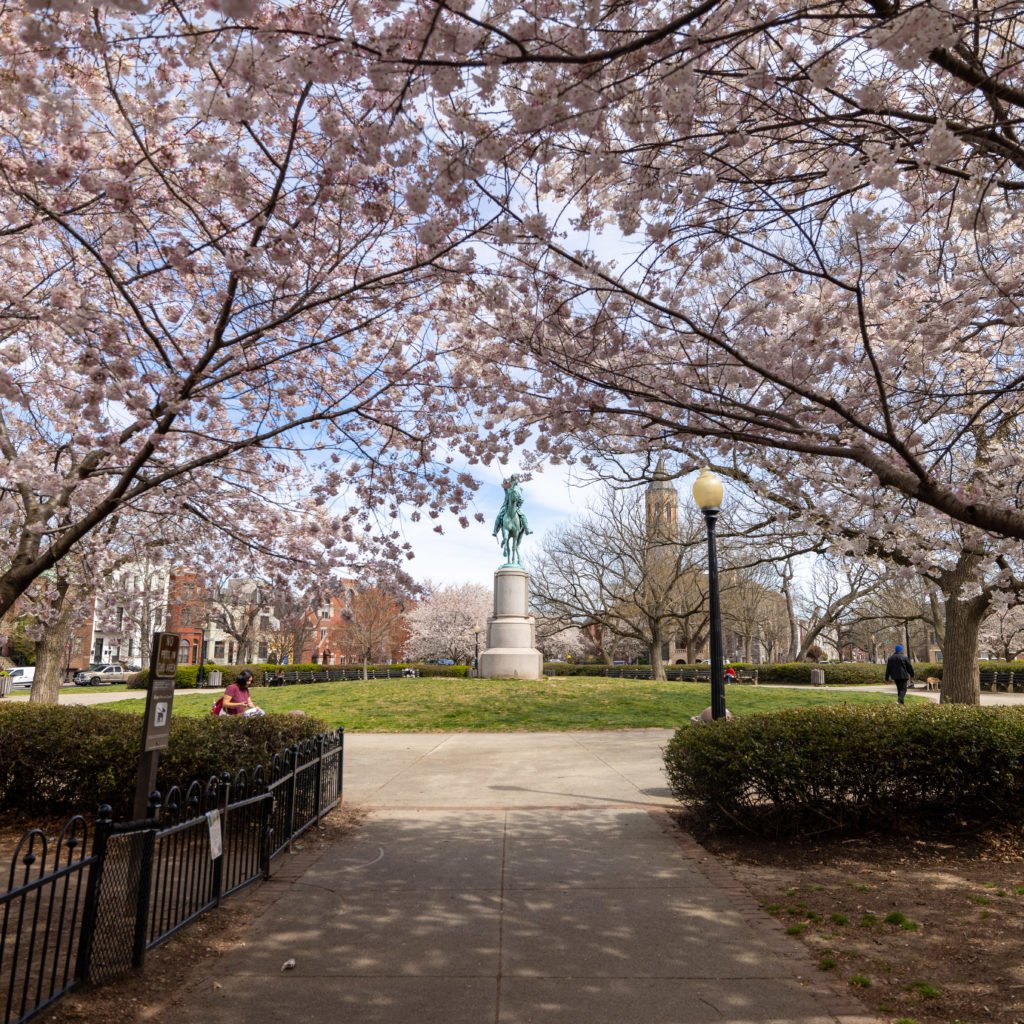 Stanton Park in Capitol Hill is a four-acre park surrounded by pink cherry blossom trees. You'll often see people enjoying the blossoms with a picnic or kids playing at the playground. It's still a great place to find an easy parking spot and view the beauty of the cherry blossom trees.
Stanton Park on Google Maps
---
National Arboretum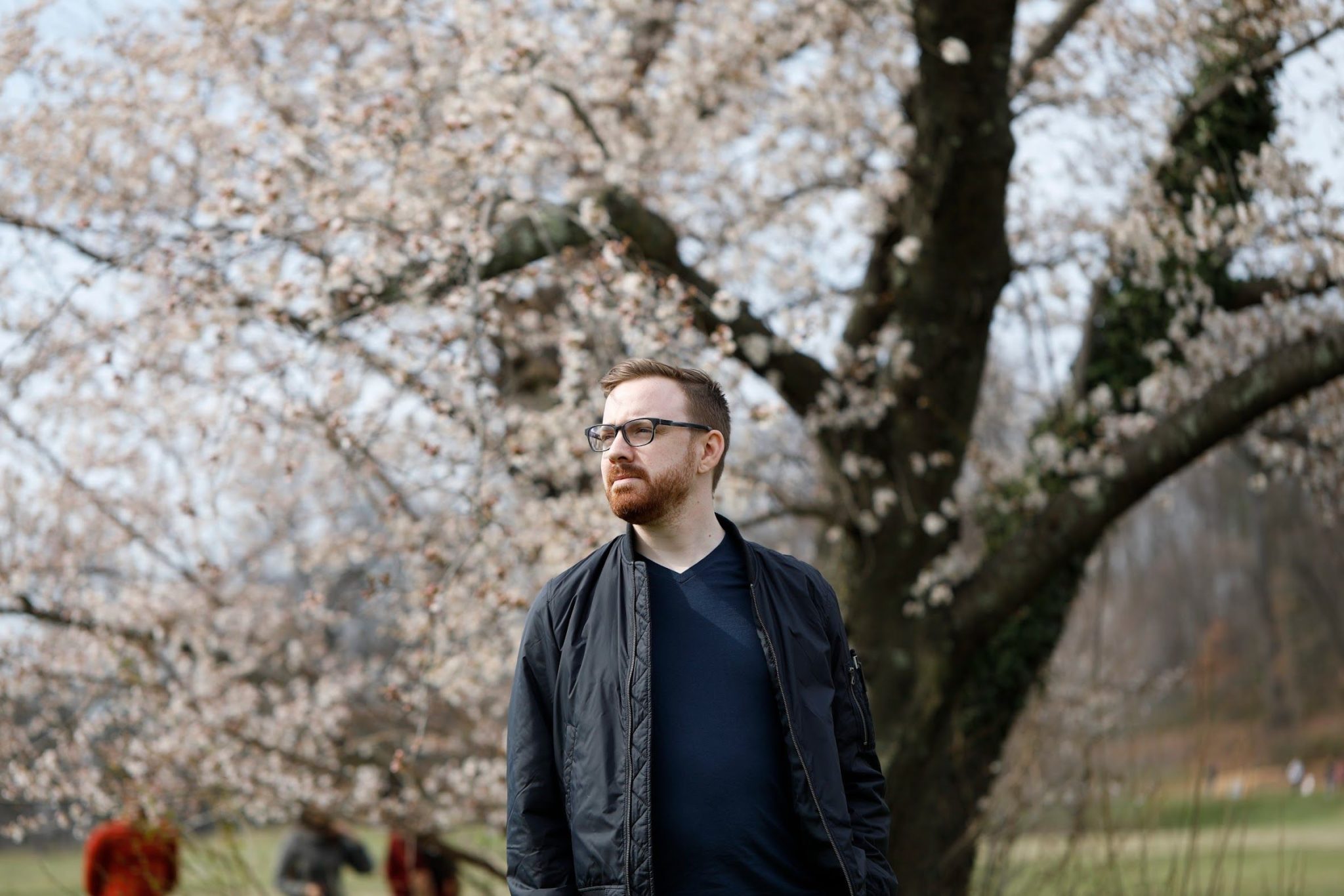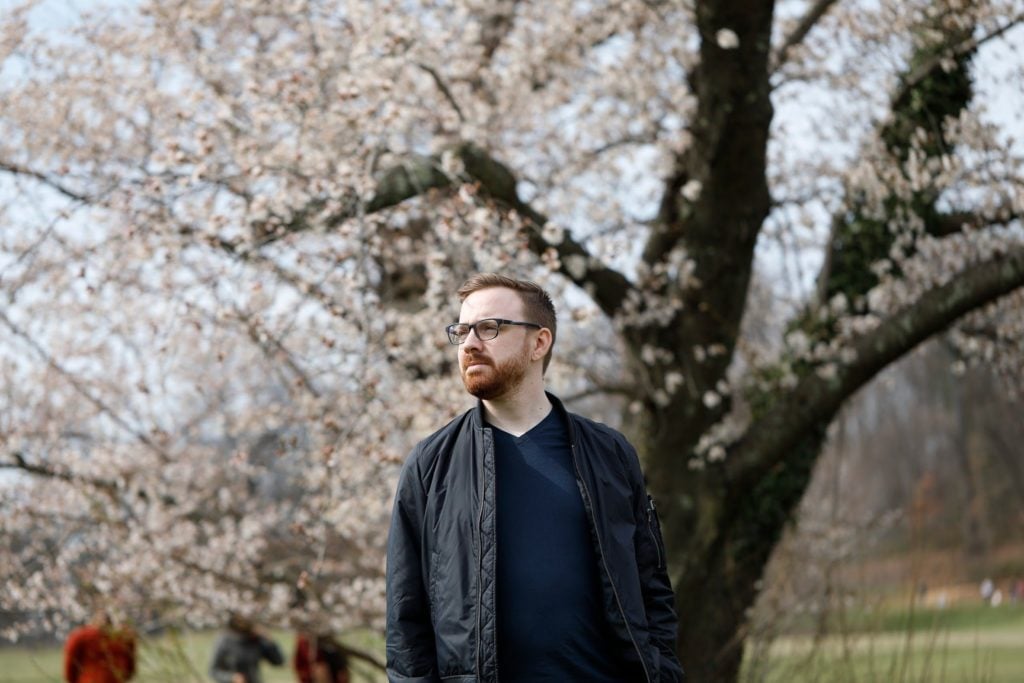 With over 70 types of cherry blossom trees the National Arboretum is a fantastic place to explore during cherry blossom season. You can find specific spots with blossoms in the Arboretum using their interactive map or just head to the Capitol Columns and you should see a few blossoms blooming.
National Arboretum on Google Maps
---
United States Capitol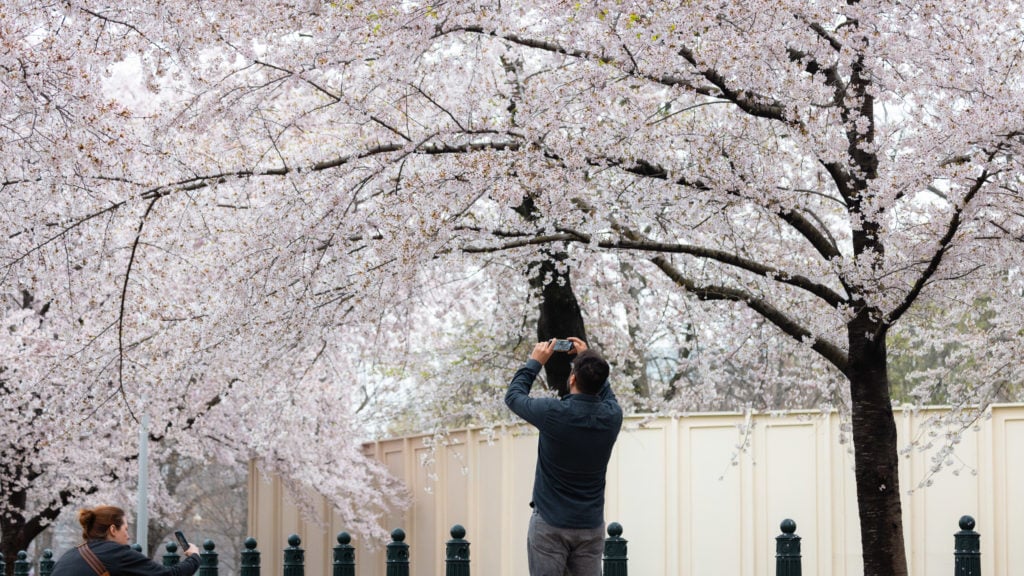 One of my favorite places in DC is the United States Capitol. There are plenty of cherry blossom trees on the east side of the Capitol between Union Station and the Capitol to photograph. Best of all this little hidden gem isn't often crowded. You can also try to get unique angles of the blossoms with the Capitol in the background.
US Capitol on Google Maps
---
Dumbarton Oaks
Dumbarton Oaks in Georgetown has several cherry trees scattered throughout its property. Along with the cherry blossoms, you can also be on the look out for grape hyacinths and magnolia trees that bloom in the spring. I recommend viewing their hours and getting tickets on the Dumbarton Oaks website.
Dumbarton Oaks on Google Maps
---
National Cathedral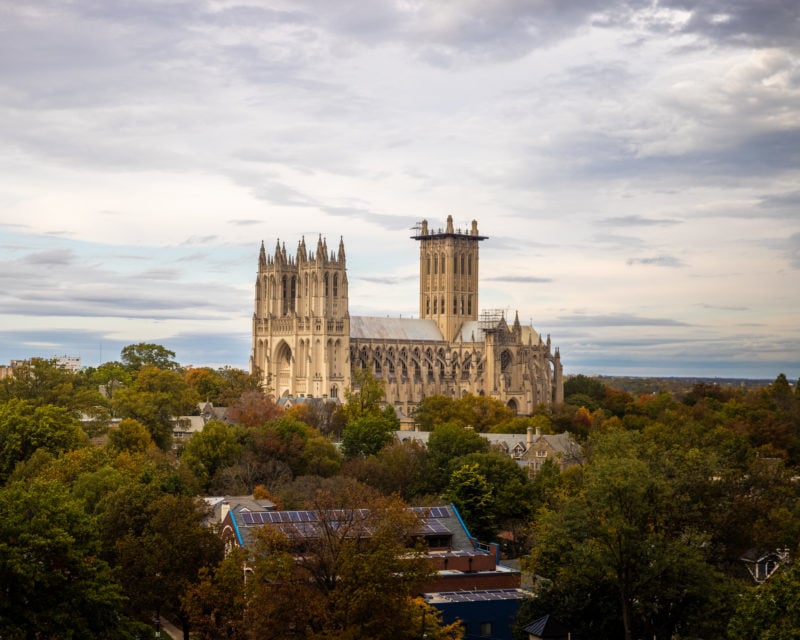 The Bishop's Garden at the National Cathedral is a great place to view cherry blossom trees with less crowds. The enclosed area, which was designed after medieval gardens, is a serene location covered in fountains and a stone gazebo.
National Cathedral on Google Maps
---
Rose Park
You'll find a few cherry blossom trees scattered around Rose Park in Georgetown without a crowd of photographers. It's great place to relax and enjoy the blossoms pastel-colored blooms.
Rose Park on Google Maps
Hains Point Loop Trail
Located near the Tidal Basin, Hains Point has thousands of cherry blossom trees lining Ohio Drive on the waterfront. Since there are so many trees here it's easy to avoid crowds but keep in mind that many people park here to walk to the Tidal Basin so it's best to walk or bike to the area.
Hains Point on Google Maps
---
Maryland
Discover the charm of cherry blossoms away from the hustle and bustle of DC by visiting these locations in Maryland.
National Harbor
You'll find over 200 Okame cherry trees at National Harbor lining the waterfront. National Harbor also holds events related to the cherry blossom festival.
National Harbor on Google Maps
---
Kenwood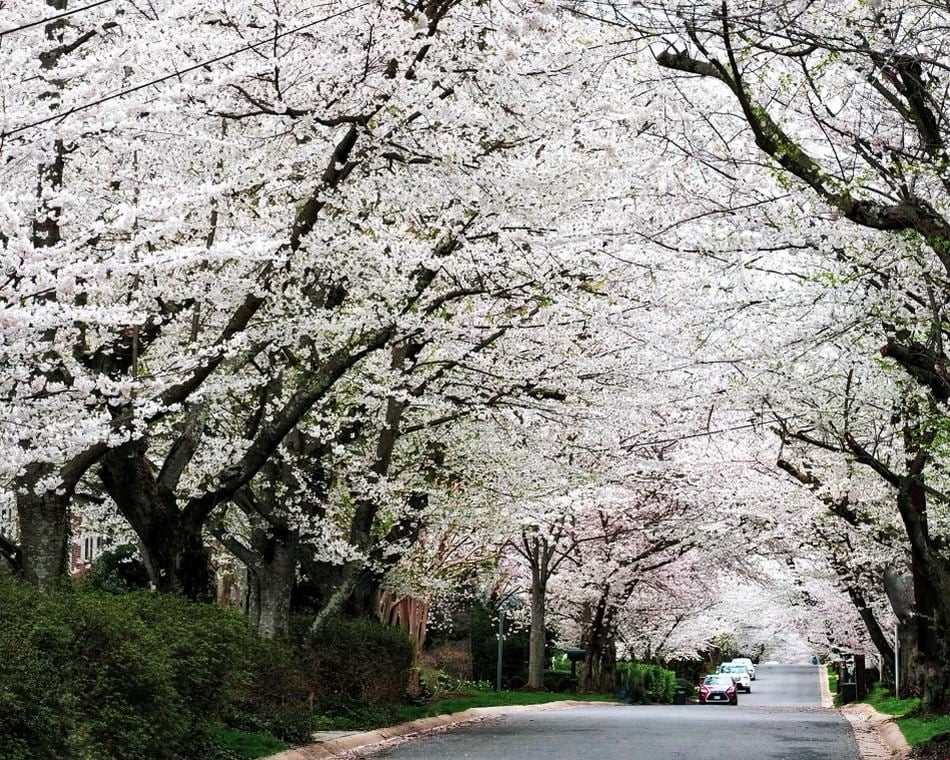 About 1,200 trees cherry blossom trees are planted along the streets of the Kenwood neighborhood in Bethesda. These blossoms typically reach their highest point a few days after the trees in the Tidal Basin. Keep in mind there are typically crowds here on weekends and it's a neighborhood so please be respectful when visiting.
Kenwood on Google Maps
---
Brookside Gardens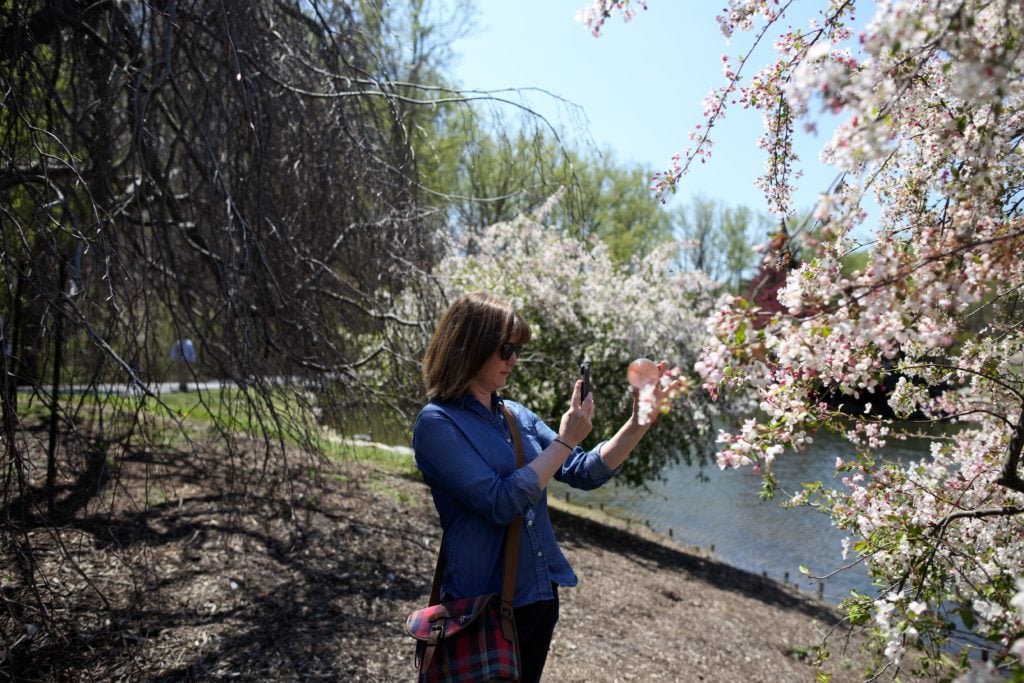 You'll find giant willow cherry trees near the Japanese tea house in the center of Brookside Gardens in Maryland. There are plenty of other cherry blossoms trees scatter around the gardens making is a great place to explore.
Brookside Gardens on Google Maps
---
Virginia
Visit these locations in Virginia outside of Washington to experience the beauty of cherry blossoms without the crowds.
Meadowlark Botanical Gardens
The Vienna garden in Meadowlark Botanical Gardens has approximately 100 cherry trees to enjoy without insane crowds. You can enjoy the view by spending time at the gazebo near the lake.
Meadowlark Botanical Gardens on Google Maps
---
Lake Anne Plaza
Lake Anne Plaza in Reston is a great spot to observe the weeping cherry blossoms beside the lake. The trees enclose a small bridge and is ideal for taking photographs.
Lake Anne Plaza on Google Maps
---
All things considered, avoiding the crowds at Washington DC cherry blossoms is all about timing and strategy. Try to visit during off-peak hours, such as early morning or late evening, and consider visiting during the earlier or later weeks of the blossom season.
With a little bit of planning and creativity, you can enjoy the beauty of the cherry blossoms without the crowds.
For more unique locations around DC of blossoms you can also check out the Casey Trees map of all cherry blossom trees in DC.
Of course while you're exploring DC you can also check out my favorite places to take pictures in Washington DC. The city is stunning in the spring and there is plenty to see and photography.