One place to explore right out of Washington D.C. is National Harbor located in Maryland. There are quite a few places to photograph including the Capital Wheel, Gaylord hotel, The Awakening statue, and other decorations during the holidays. Probably the largest focal point of National Harbor is the large ferris wheel located at the end of a pier.
National Harbor is a unique place for night photography since there is plenty of well lit buildings to capture. If you're new to night photography read my night photography tips here.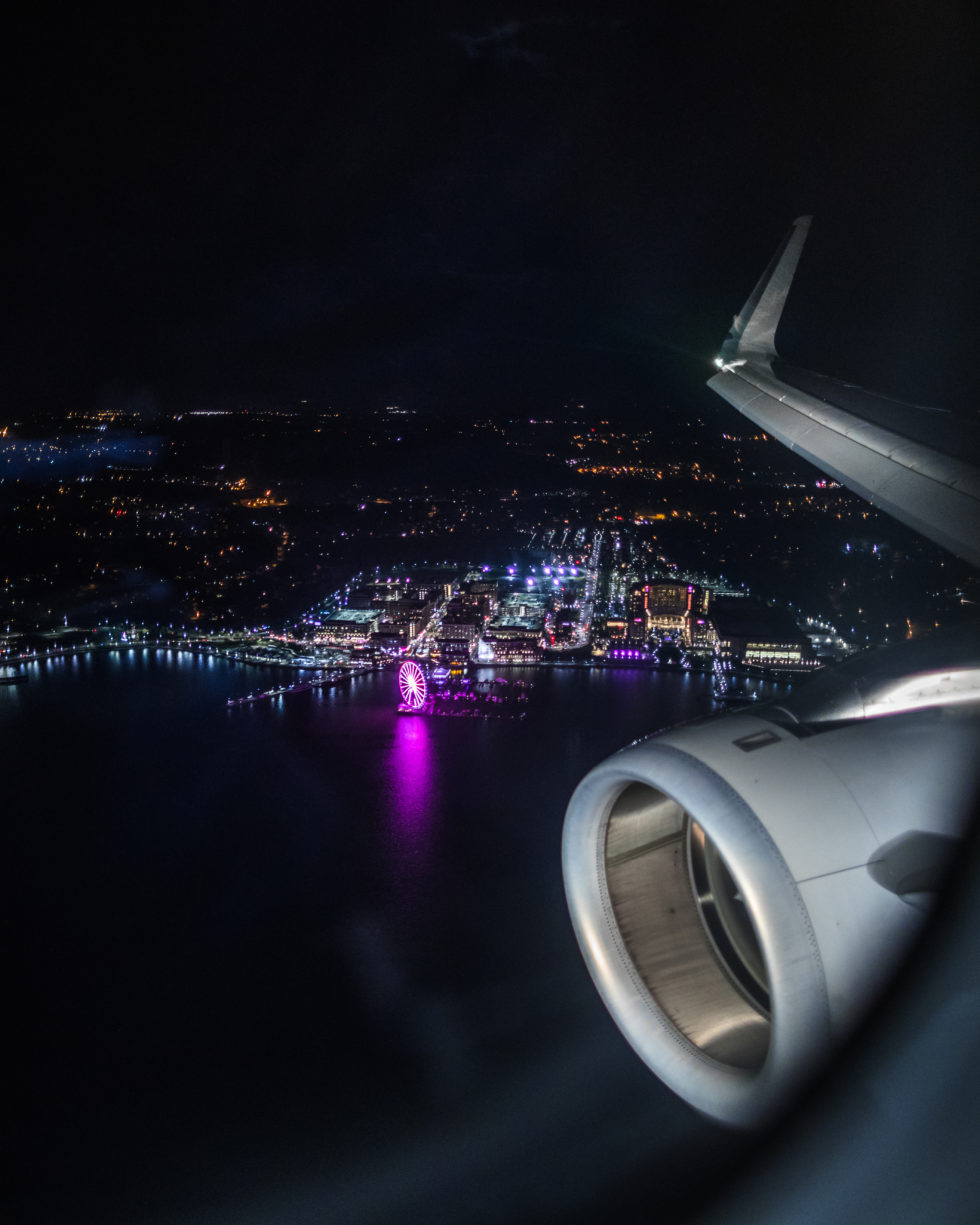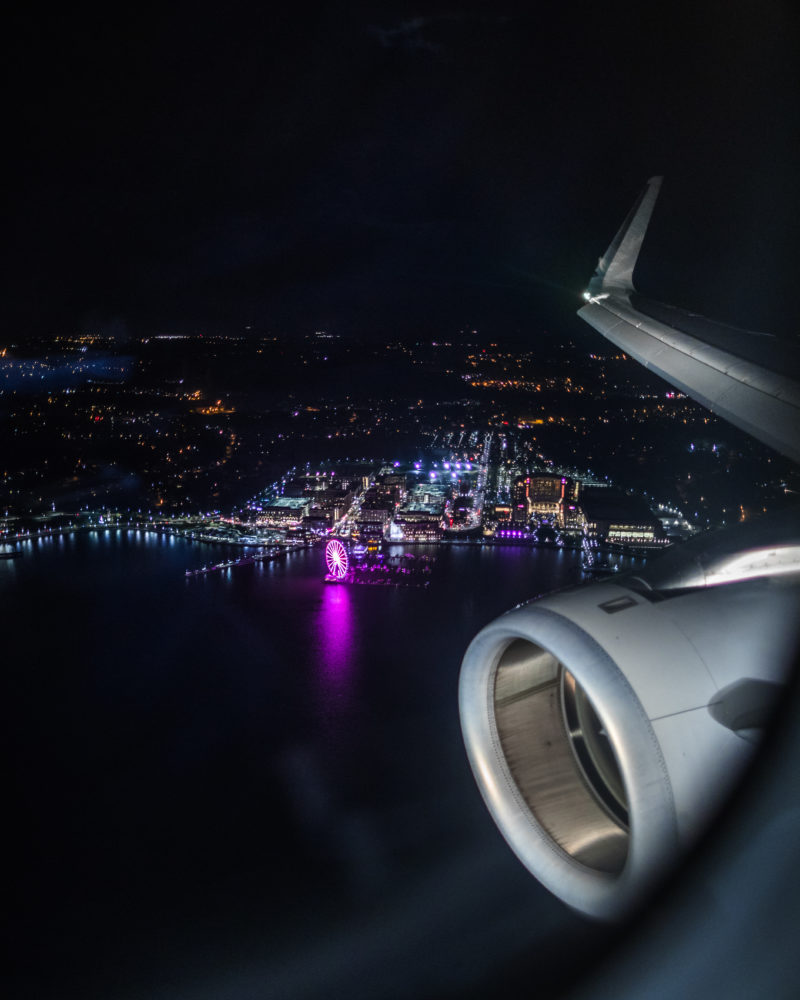 Since the Capital Wheel is one of the only ferris wheels around D.C. it's fun structure to photograph at night. It's worth bringing a tripod and capturing the wheel with long exposure also to get the movement of it at night.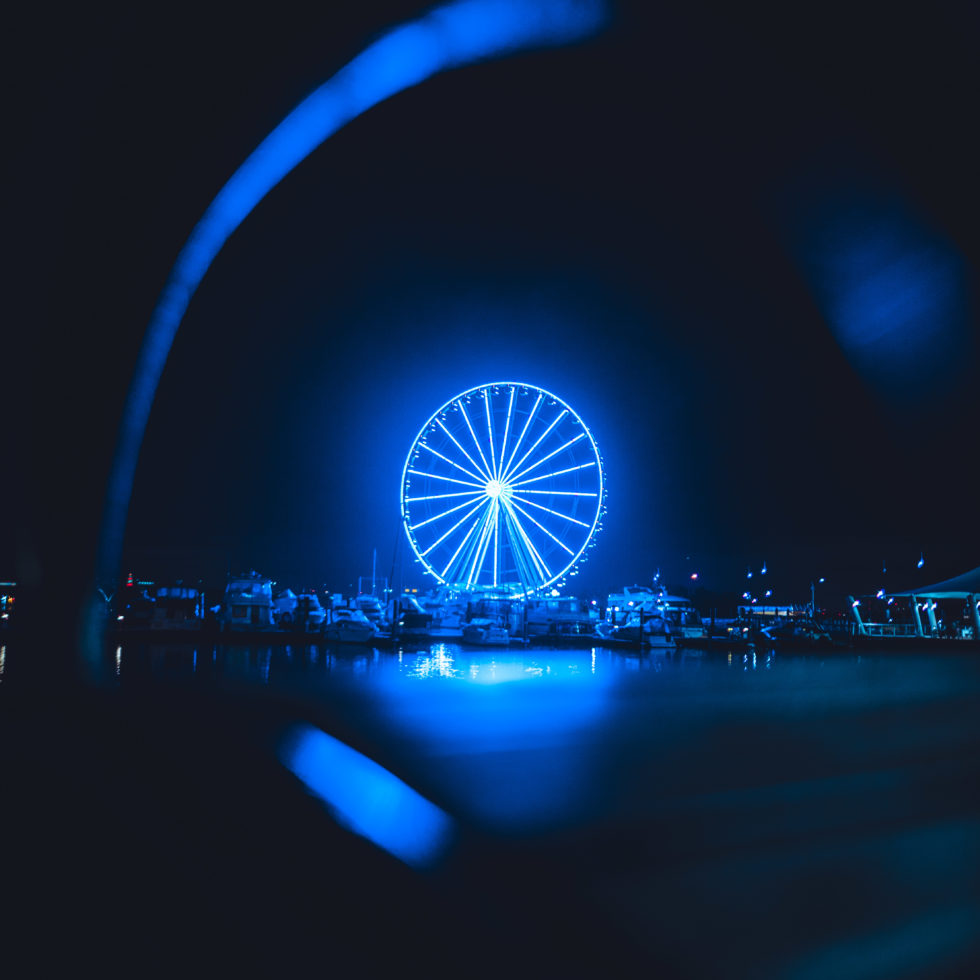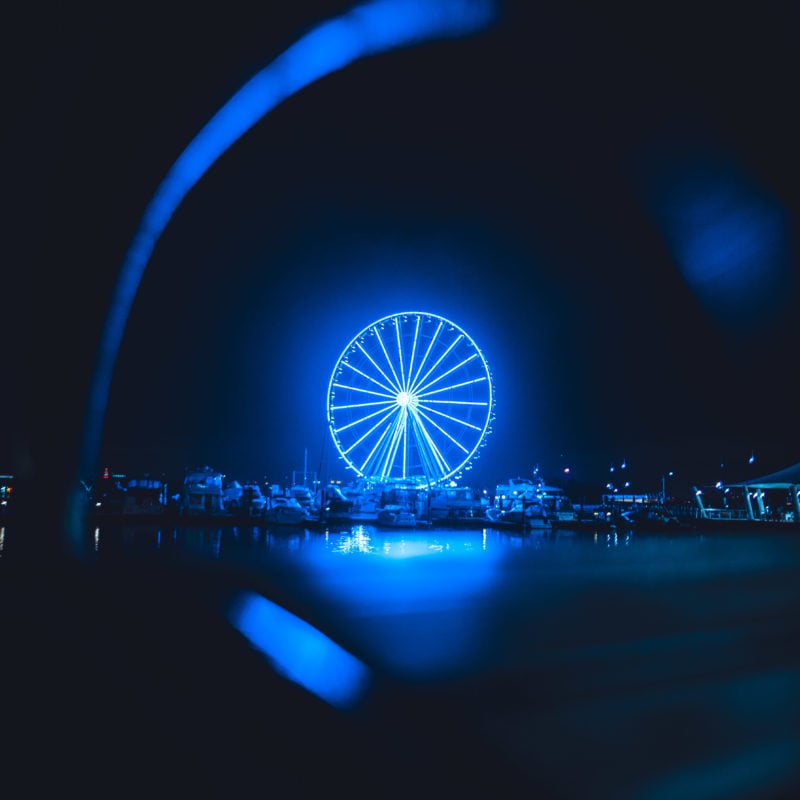 One of the main buildings to explore is the Gaylord hotel located on the south side of National Harbor. While it's mainly a hotel and convention center you can walk in and explore the main hall which is often decorated.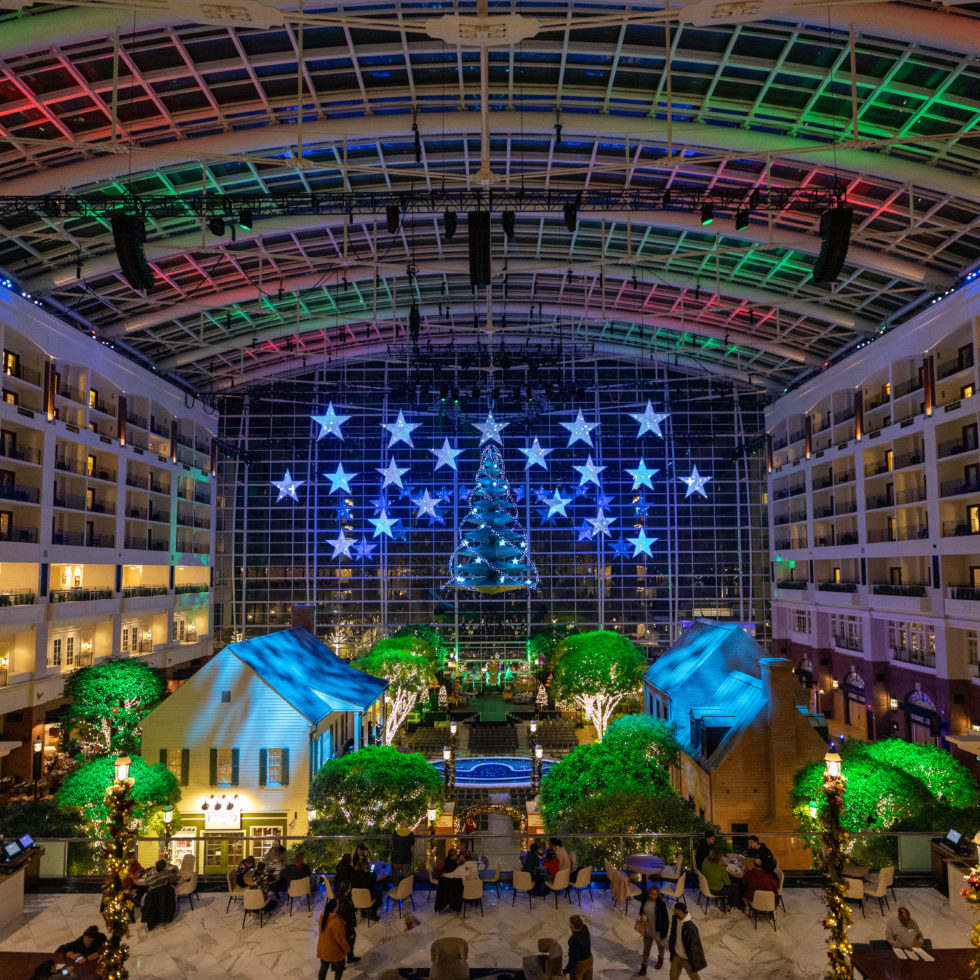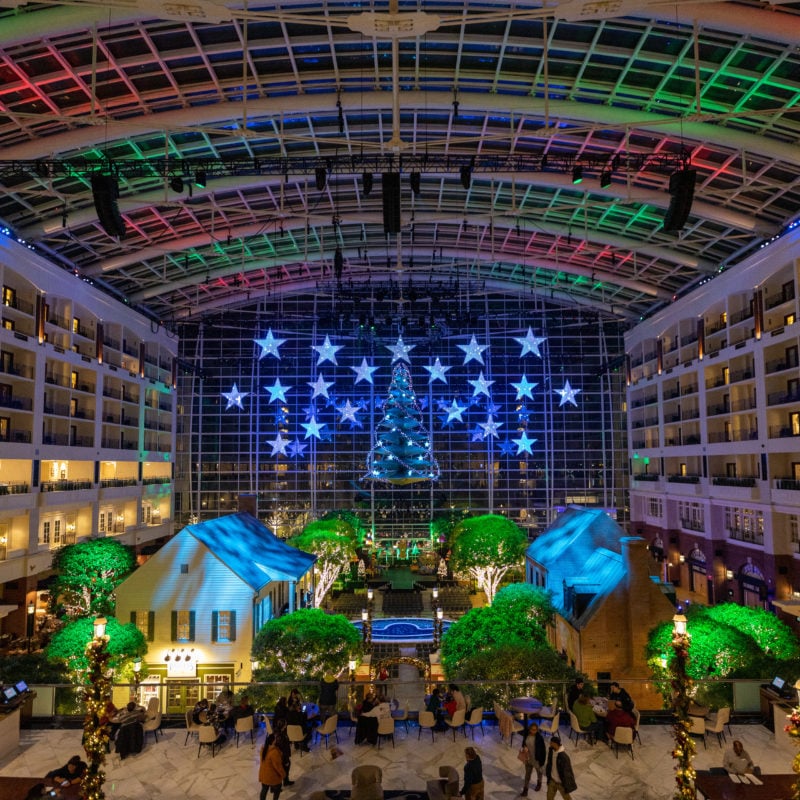 During the holiday season you'll find Christmas lights on trees and seasonal decorations all over.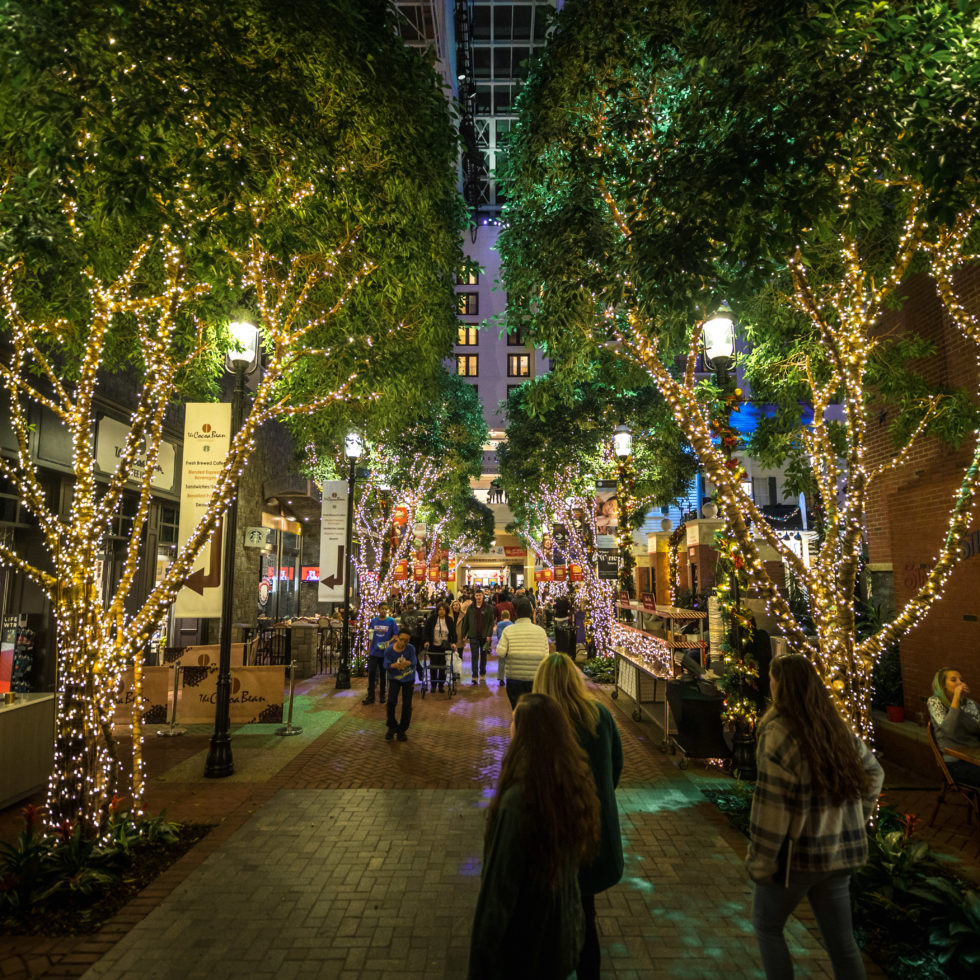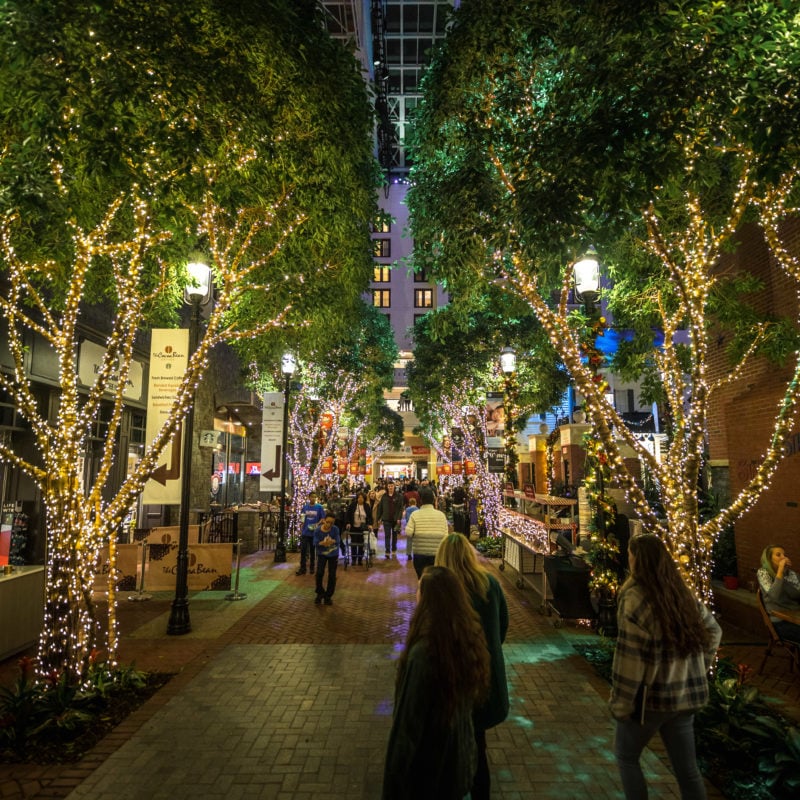 During the holidays you'll also find plenty of beautiful lights up and down the roads. Perfect for capturing bokeh and reflections.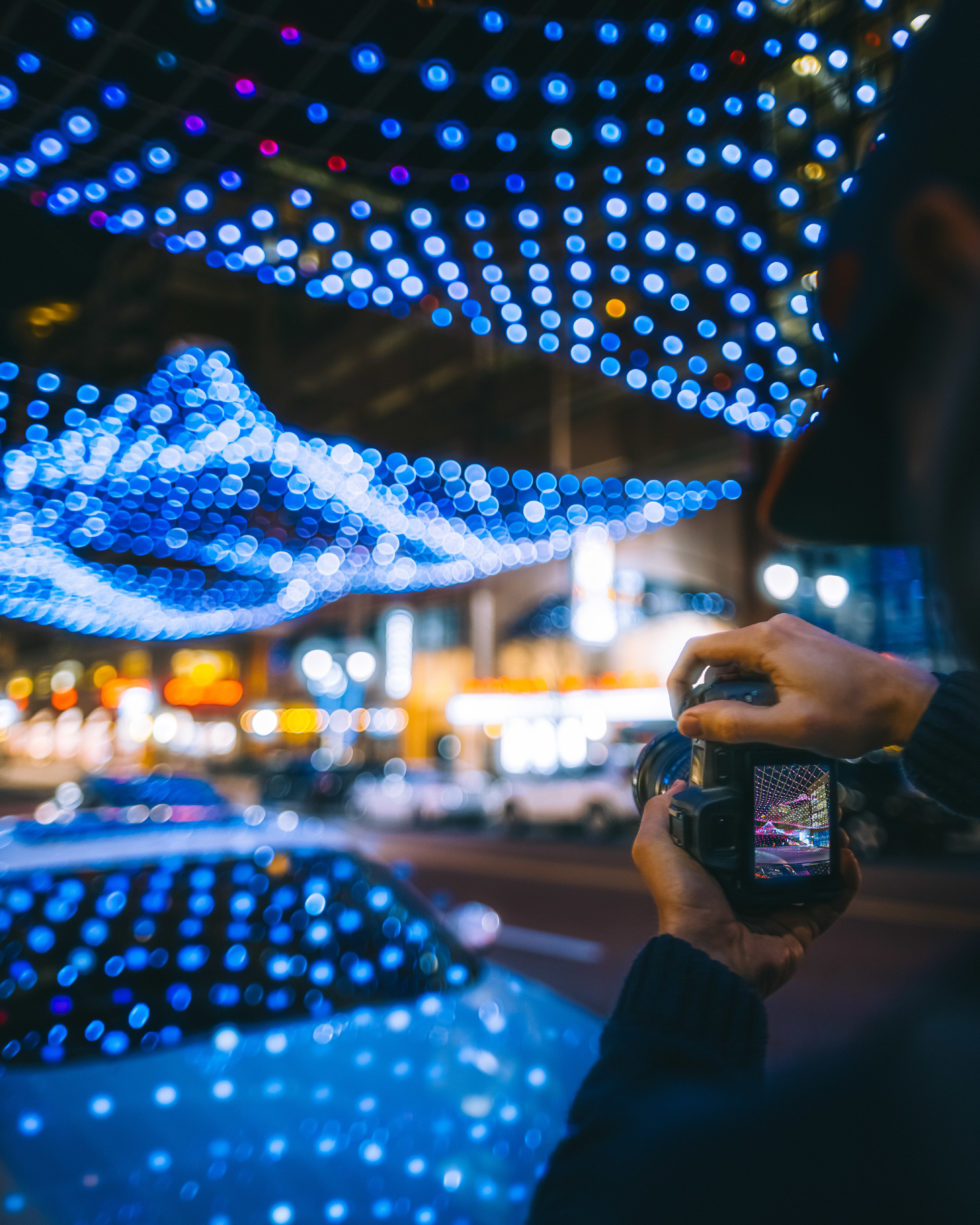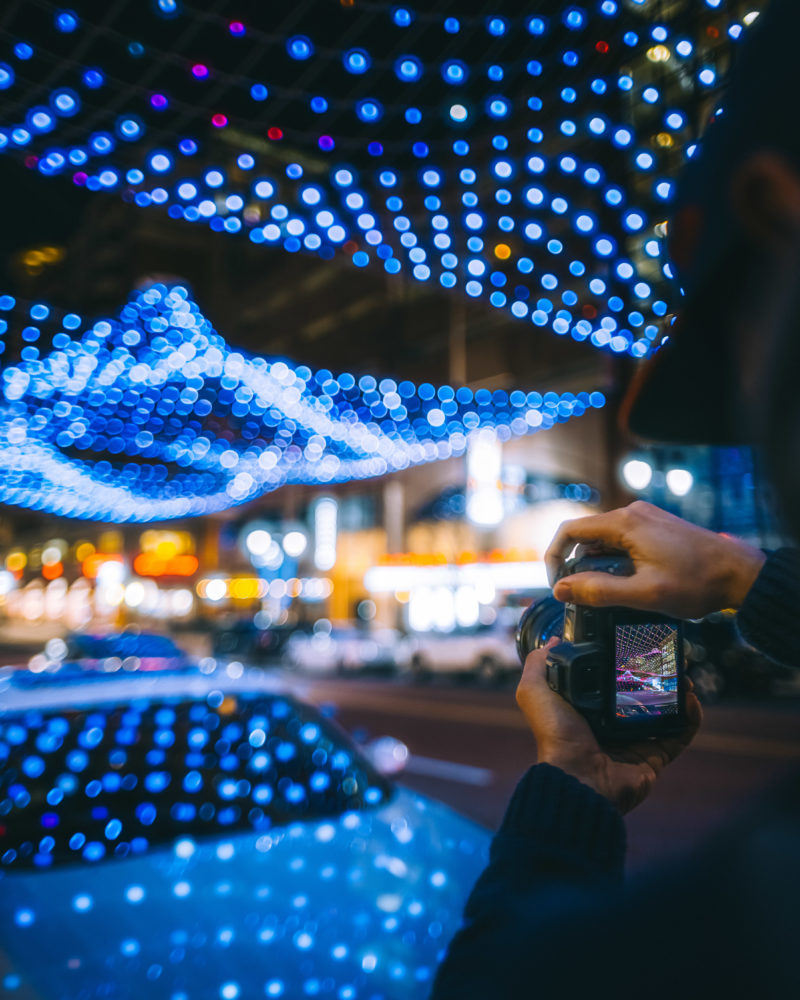 The easiest way to get to National Harbor is by car or bus since there is no metro stop nearby. Additionally if you're into gambling you can stop by the MGM casino which is nearby.
National Harbor on Google Maps