If you're spending a spring day down on the National Mall in Washington DC the Floral Library is a must-visit. As the name indicates it's one of the best places to see tulips in DC with over 90 flower beds it's a great spot to frame a photograph with the Washington Monument in the background.
The National Park Service typically plants tulips at the start of spring which typically bloom later than the cherry blossoms. After the tulips die out summer flowers are planted to last through the summer.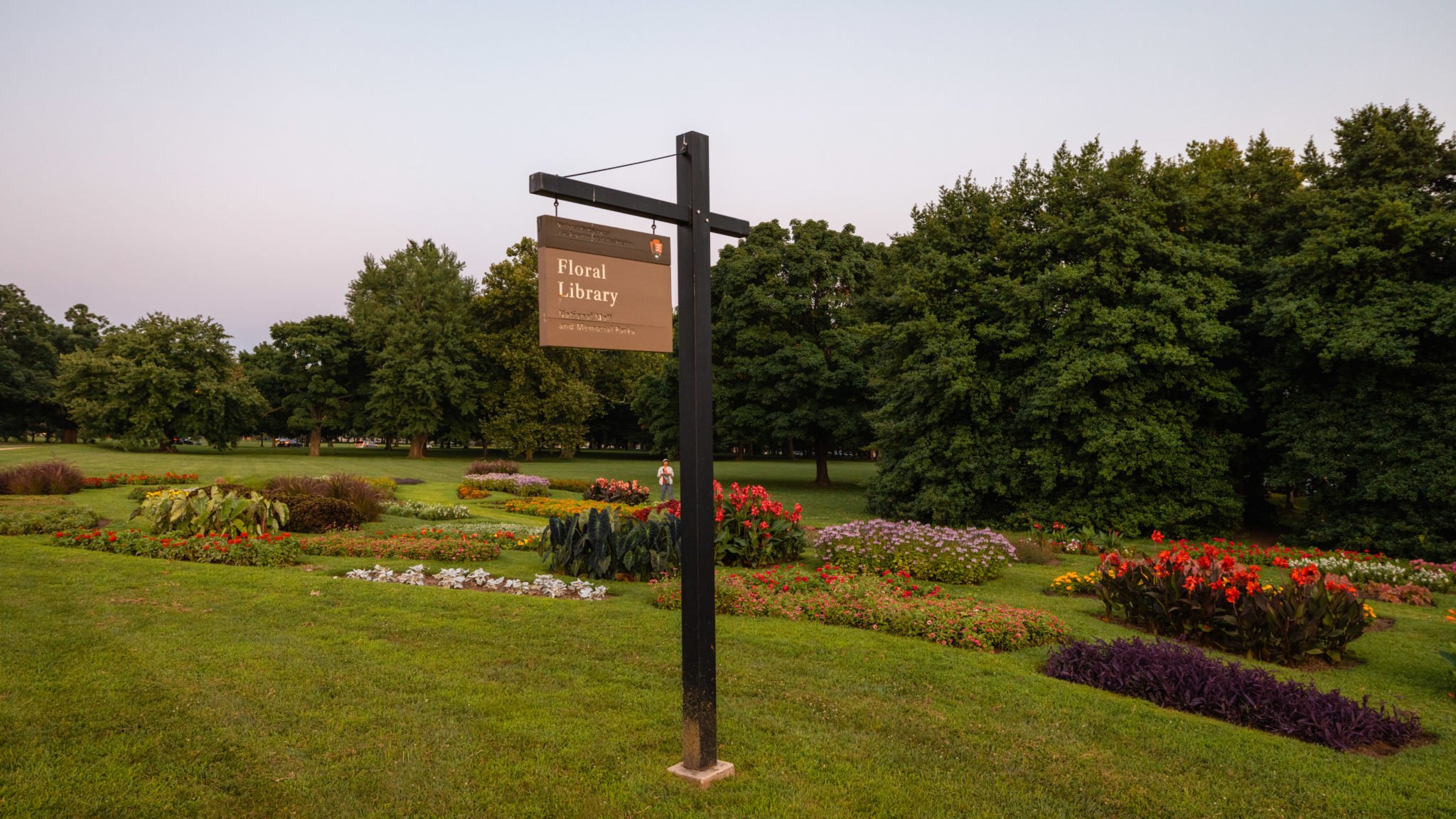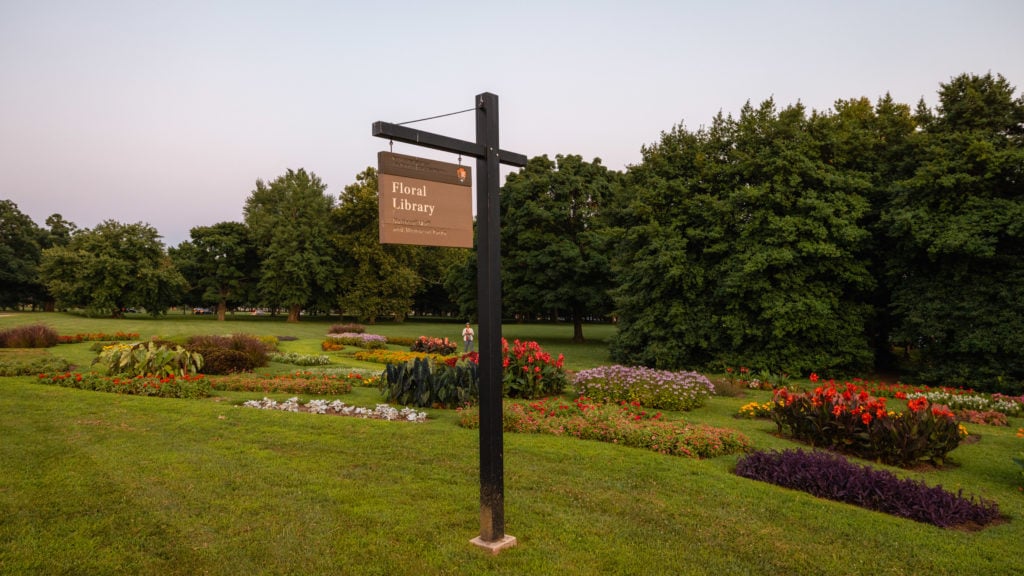 The Floral Library was created in 1969 under Lady Bird Johnson's Capital Beautification Project. With 93 flower beds the garden is maintained by the National Park Service and is quite the sight. It's a popular destination for photographers or just picnic goers.
---
How to Get to the Floral Library
Located directly between the Washington Monument and Tidal Basin the Floral Library in Washington DC is quite easy to get to if you're on food sight-seeing.
If you are planning on taking the Metro you'll want to go to the Smithsonian Metro stop to visit the Floral Library. The Smithsonian Metro stop has a Blue, Orange, and Silver line. From the Smithsonian Metro Stop it's about a 15 minute walk (0.7 mile) to the Floral Library.
On less busy days you might be able to find a parking spot right next to the Floral Library in the Tidal Basin parking lot. Note that this parking lot is typically closed during the Cherry Blossom Festival.
Of course using Capitol BikeShare or a scooter rental is also a great way to get around the area.
Floral Library on Google Maps
---
Floral Library Pictures
Here are pictures of the Floral Library in DC with some summer flowers.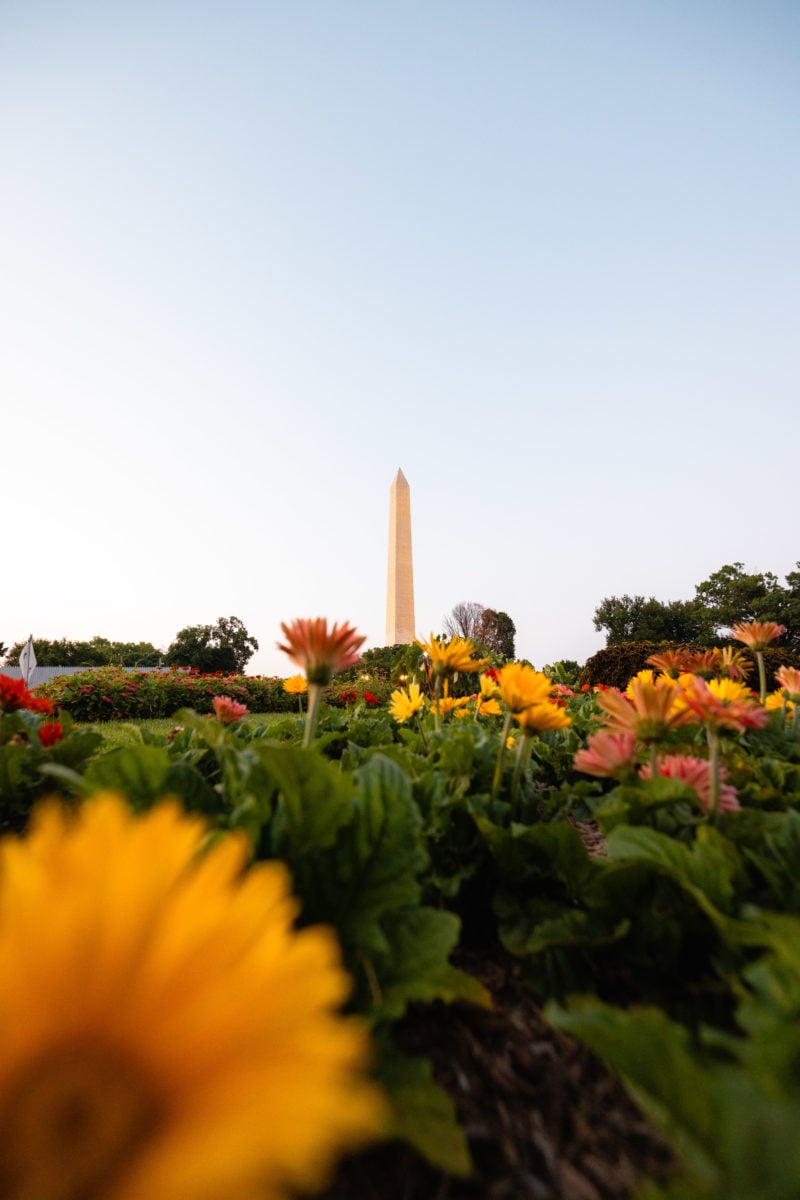 ---
I hope you enjoyed my visit to the Floral Library in Washington DC. Spring is a special time in DC and a great time to visit the Floral Library. If you're a photographer planning a trip to DC here are my favorite DC photo spots.