Today I want to share my favorite free plugins for Final Cut Pro. These plugins have been a significant part of my video editing process, and are a perfect way to add extra polish to your videos.
If you aren't familiar with Final Cut Pro it's a video editing program for Mac designed by Apple. I have used FCP for years and it's by far my favorite way to create videos.
Let's dive in and explore these free FCP plugins!
---
1. mCamRig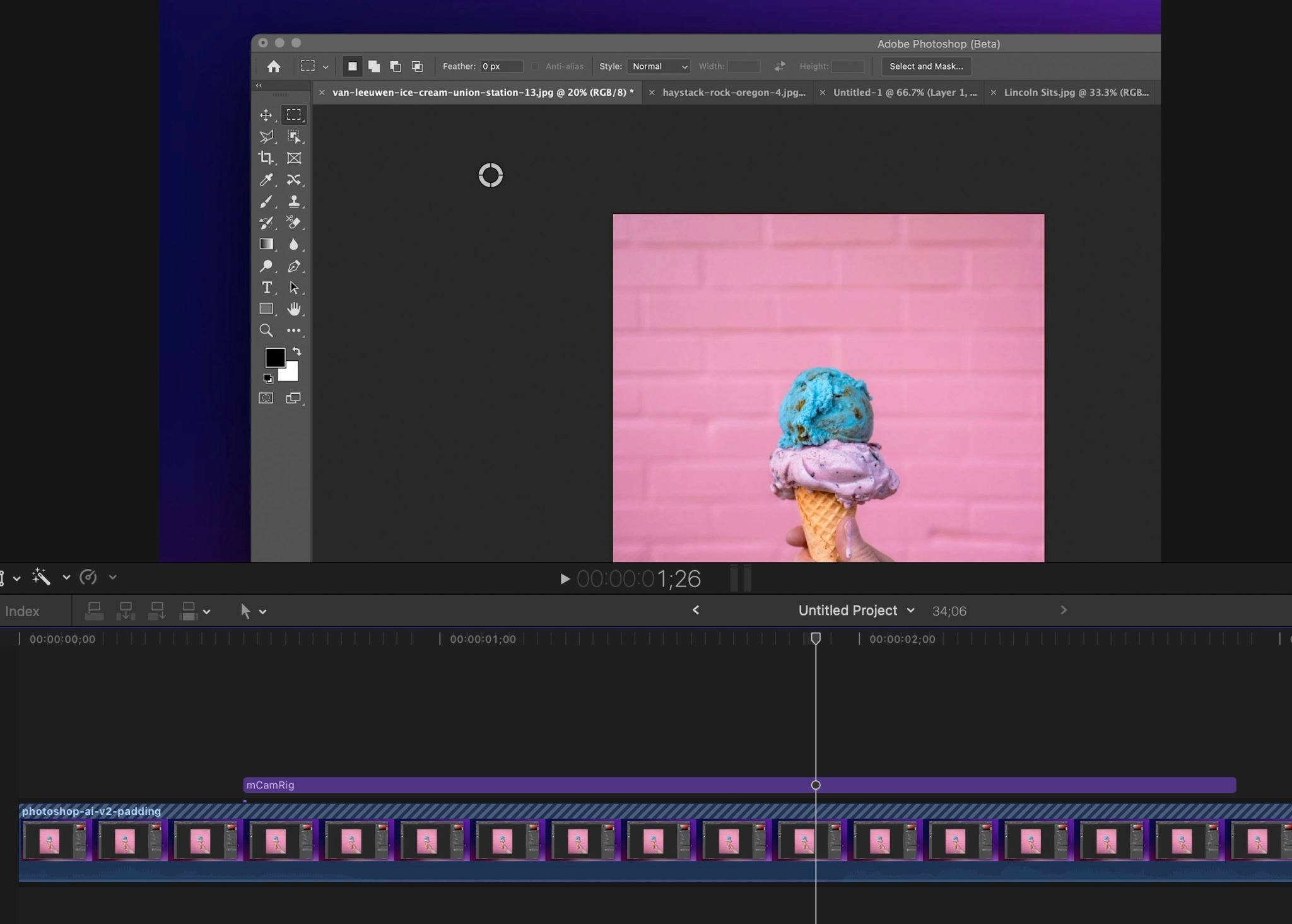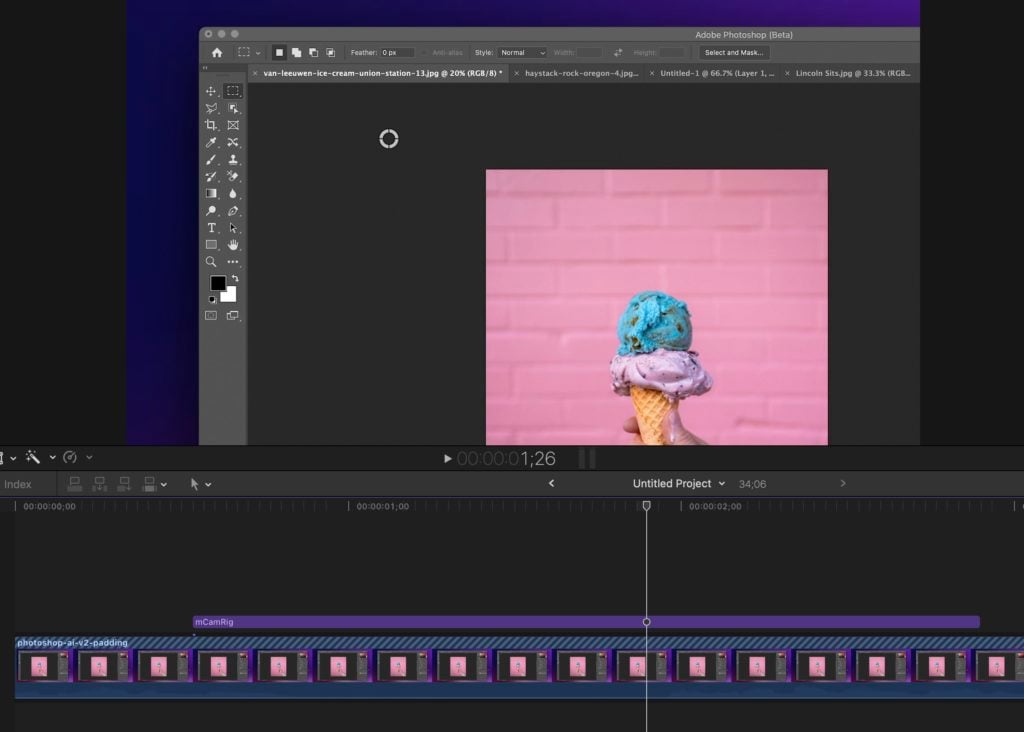 mCamRig is an excellent plugin for Final Cut that I use in nearly all of my videos to show detailed screen recordings. I heavily use this when I create WordPress tutorials on SmartWP's YouTube.
mCamRig acts as a title so you can drag it over your footage, after doing that you can zoom in on specific areas to emphasize key details. I love the customization options it provides – including enabling or disabling animations for zoom in/out, adjusting the zoom scale, and selecting from various blur effects. This tool is perfect for highlighting specific areas of a screen recording.
---
2. Alex4D Grow-Shrink
Alex4D Grow-Shrink is a great way to add a dynamic touch to my static shots. This FCP plugin lets you zoom in or out of your footage slowly, adding depth and movement to otherwise static talking head videos. I find it much easier to use than FCP's built in Ken Burns effect. With a load of options for start and end scale, and even a curve adjustment for controlling the speed of motion, this tool adds a layer of professional flair to your edits.
---
3. Adjustment Layer
Ever find it annoying to apply the same effect or LUT to multiple clips individually? This is where adjustment layers come in handy. There are plenty of adjustment layer plugins that virtually all work the same but I use Adjustment Layer by Ripple Training.
This Final Cut Pro X plugin allows you to apply effects to multiple clips simultaneously, saving time and ensuring consistency. It's particularly useful for grading and enhancing the visual aesthetics of your clips.
---
4. mVertical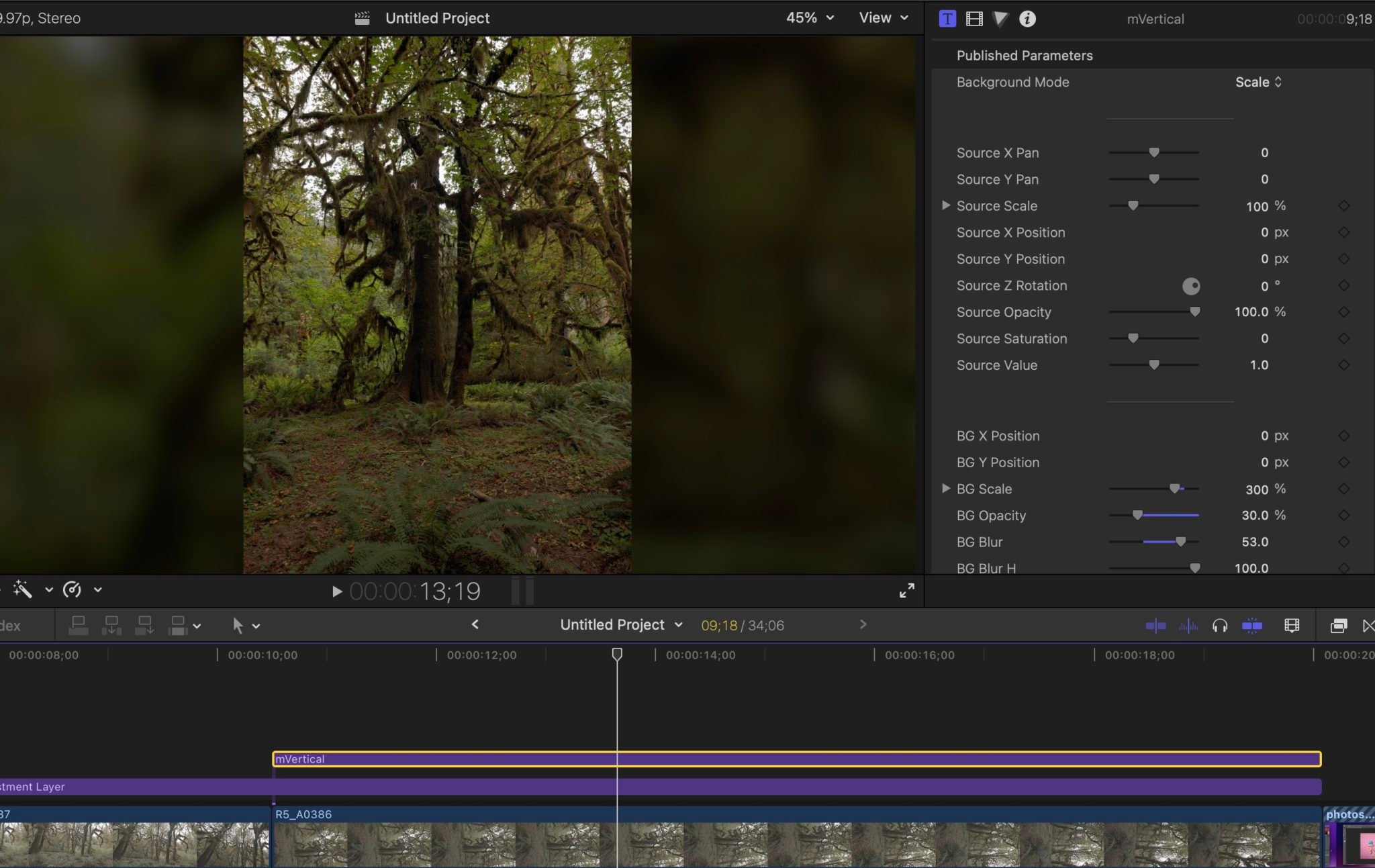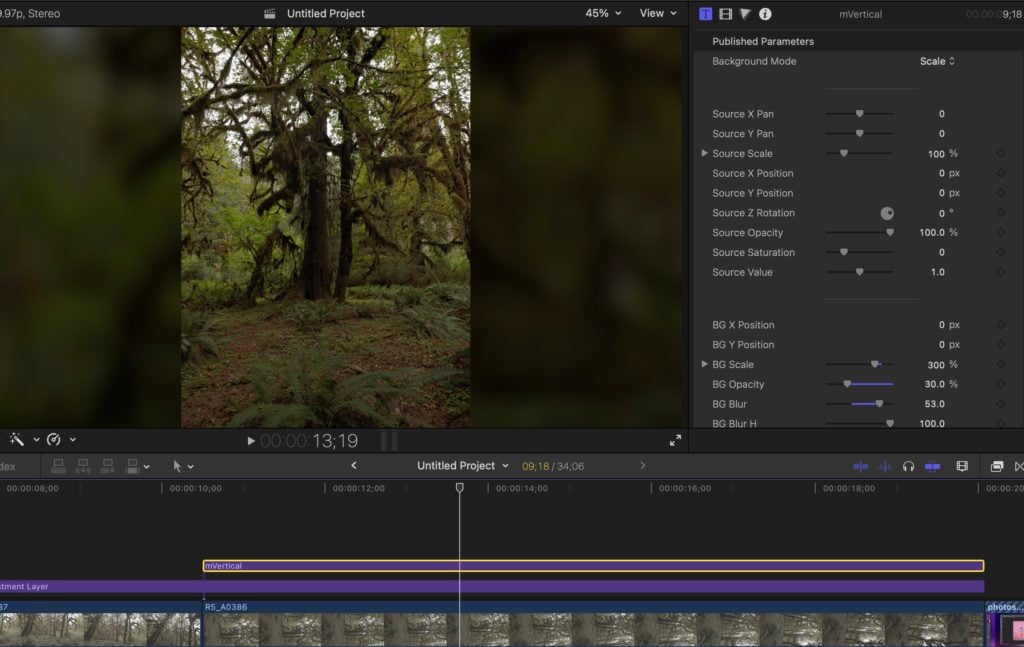 Adding vertical videos to your project can be a pain due to the black bars that appear on the sides. Luckily, mVertical exists and helps by blurring the sides of your footage, creating a pleasing way to include vertical clips into your video.
Plus, it offers various options to adjust the brightness, scale, and blur intensity. It also works for any type of clip it doesn't even have to be vertical, so if you have a clip that doesn't fit into your project it's a great way for it to appear naturally.
---
5. Tap5a Quick In-Out Animation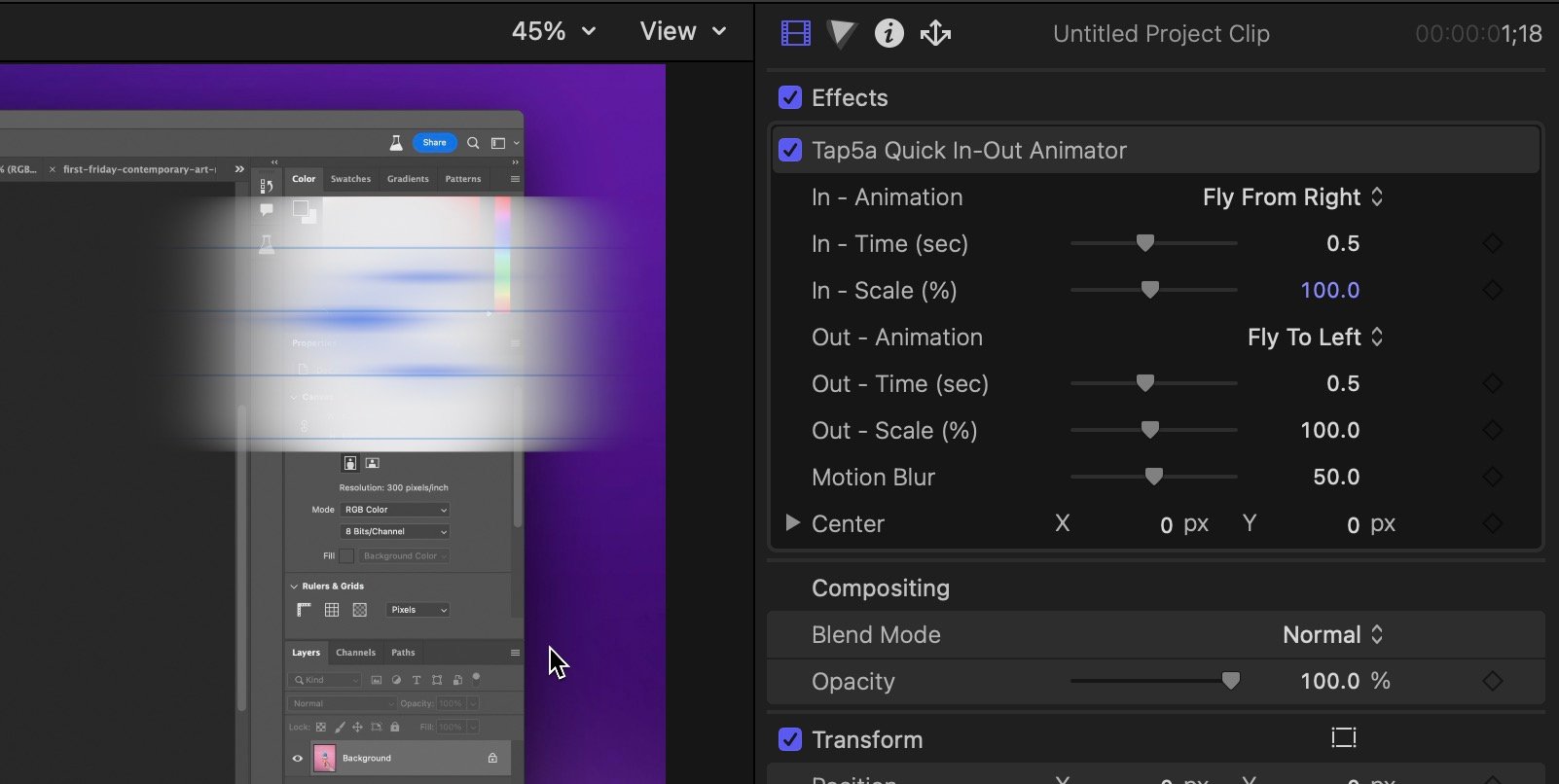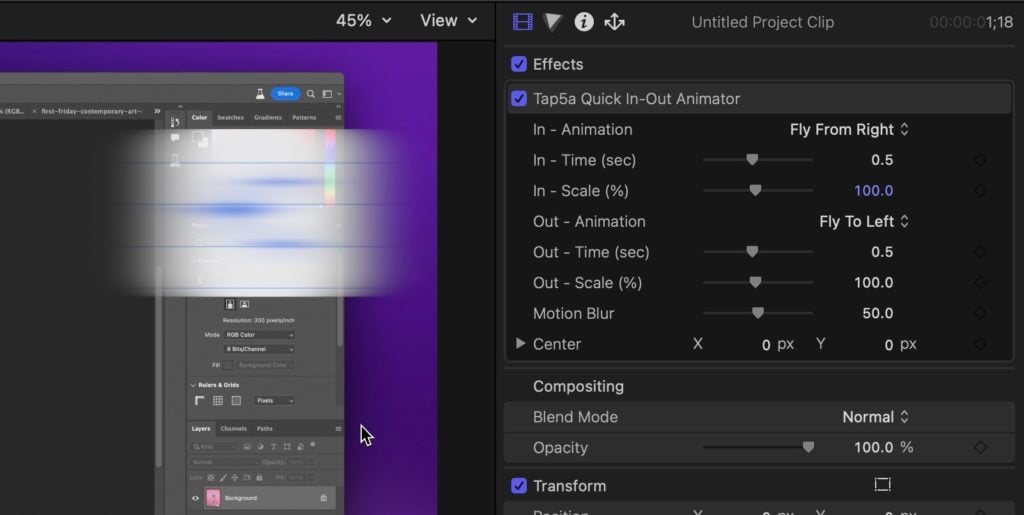 Animating photos or logos in your video can be challenging, but is easy with Tap5a Quick In-Out Animation. This plugin allows you to smoothly introduce images onto your screen with clean in and out animations. Coupled this with a suitable sound effect and logos look super crisp flying into your videos.
---
6. mLight Diffuse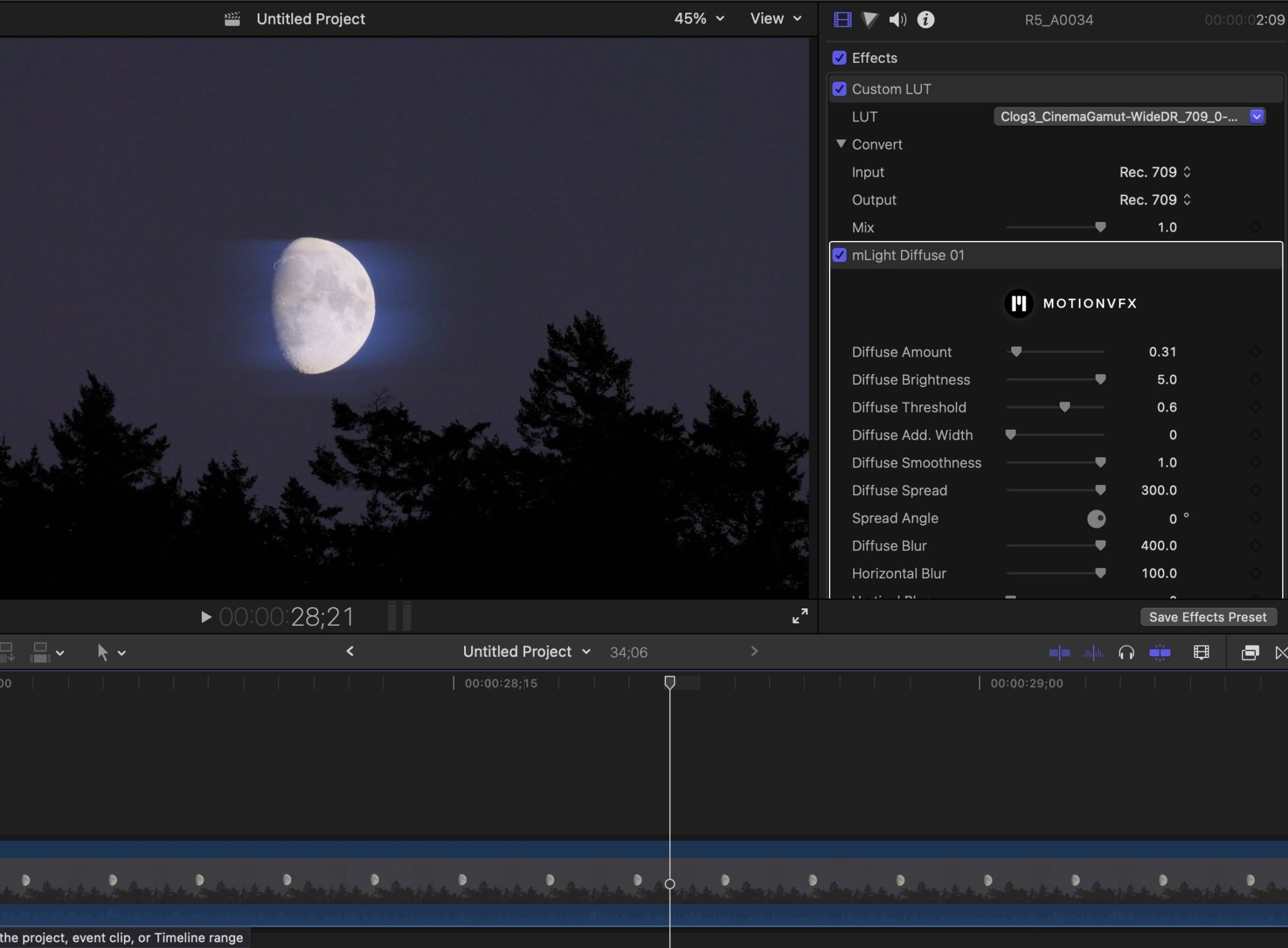 mLight Diffuse is a great tool for adding effects of natural hazy light to your videos. The plugin blurs highlights in your footage giving it the appearance of being diffused. You can change the color and amount of light that is diffused by changing the threshold for what is diffused. This is a great way to make each shot look cinematic.
---
7. Ryan Nangle's Motion Blur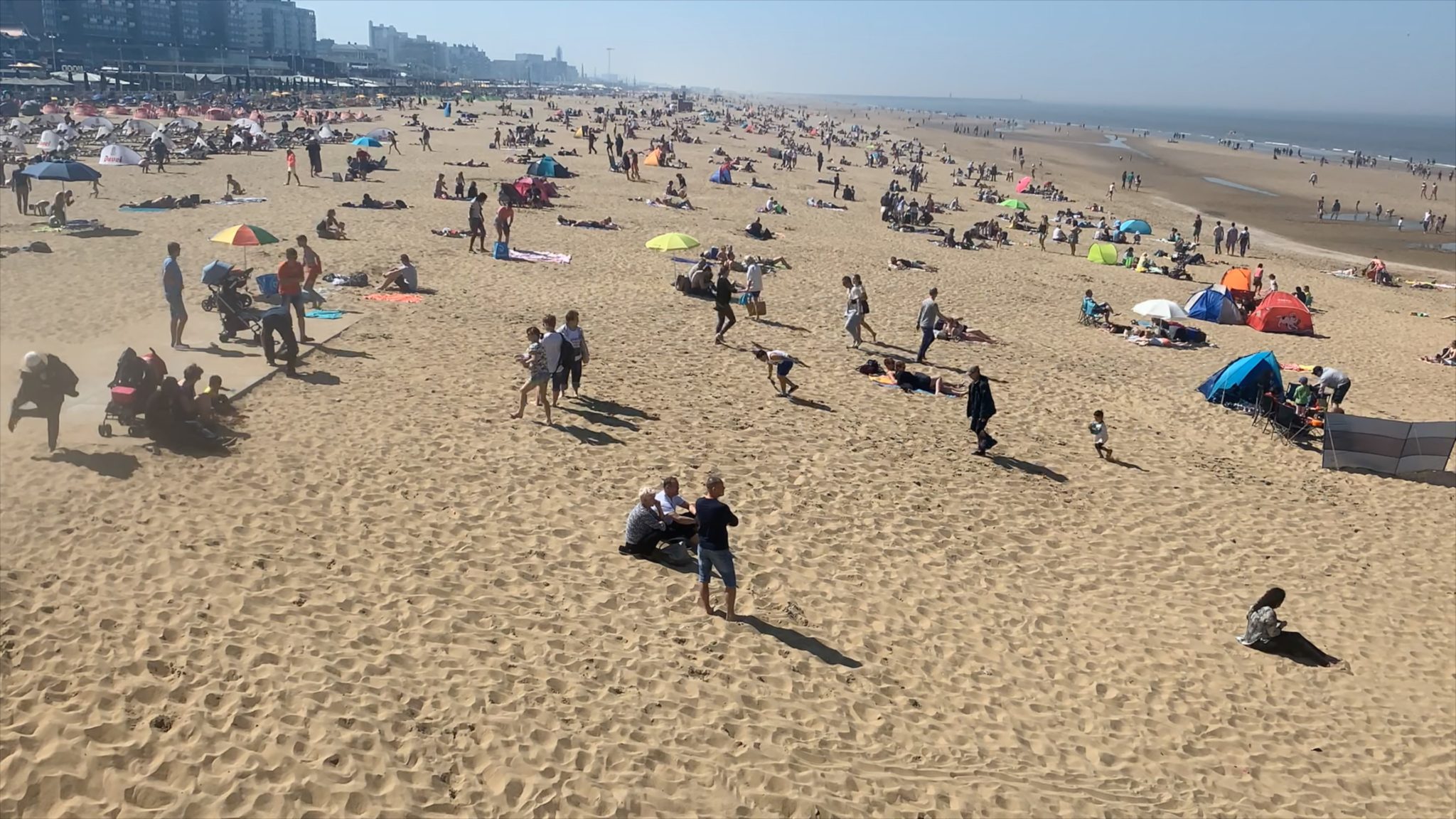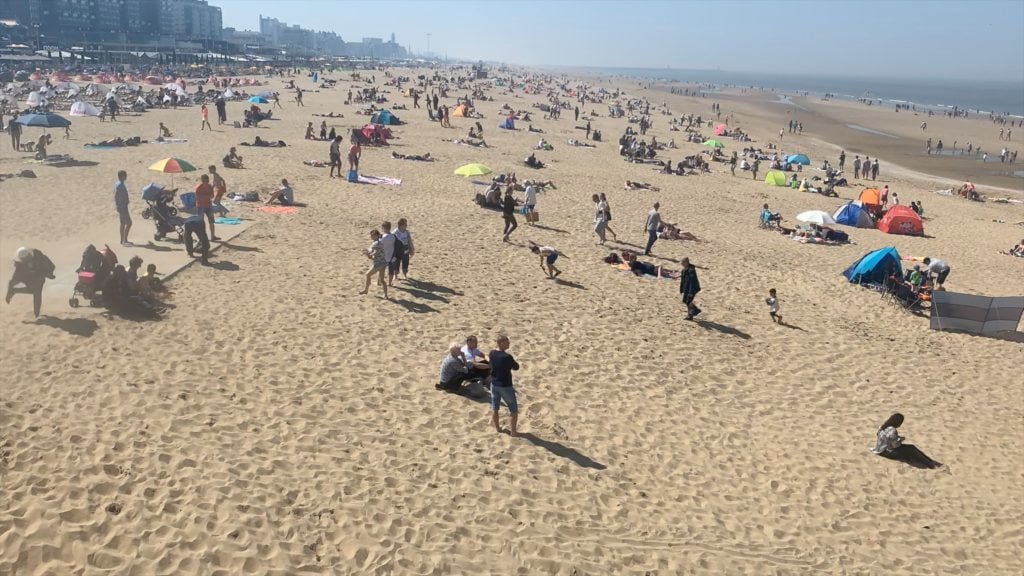 If you've ever sped up a clip you know how it can end up looking like stop motion. Ryan Nangle's Motion Blur can make your sped up clips look much more cinematic by giving them that classic timelapse look. This effect is done by blurring frames together to make them look more seamless.
---
8. Ryan Nangle's Instagram Tag Title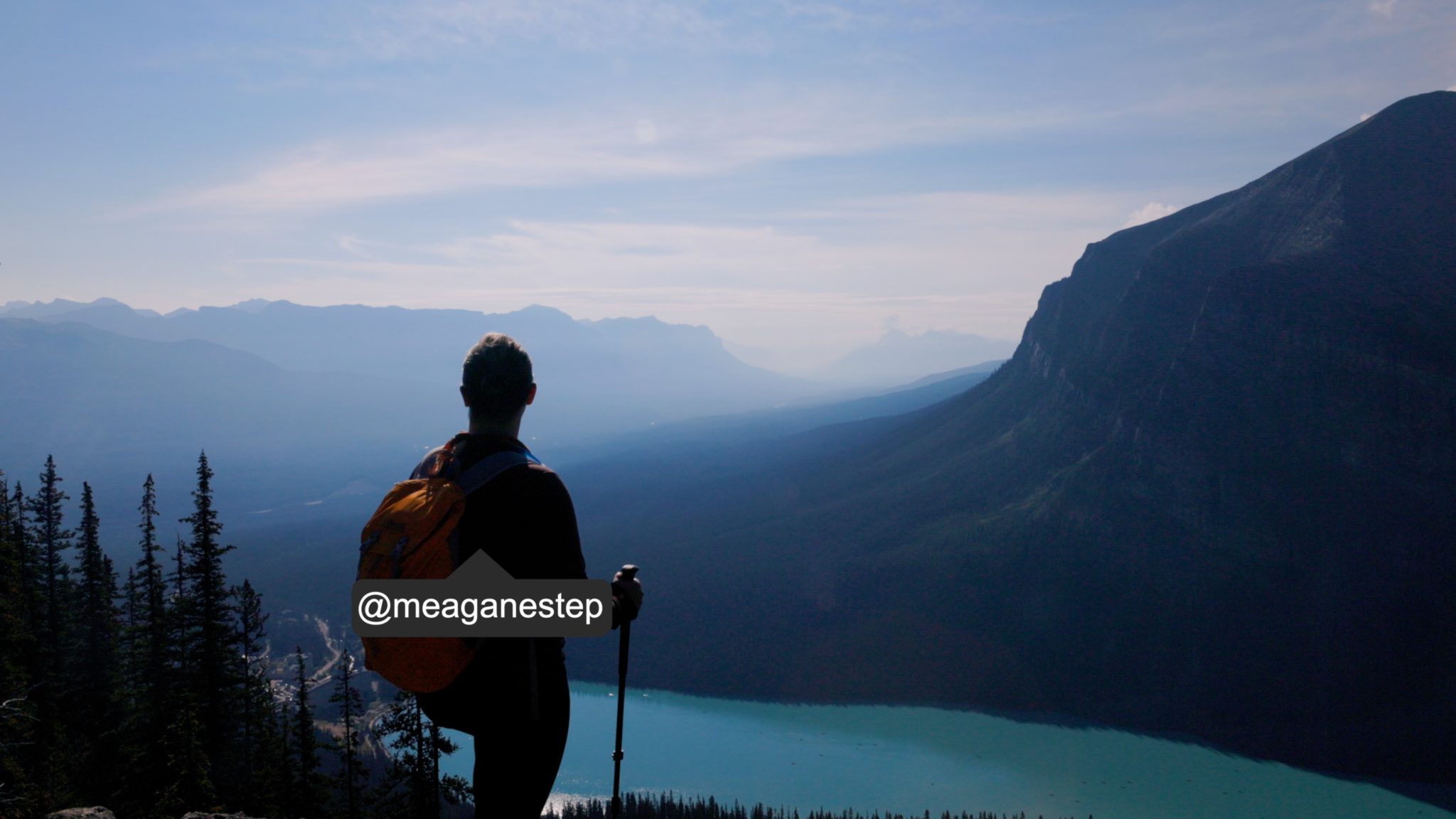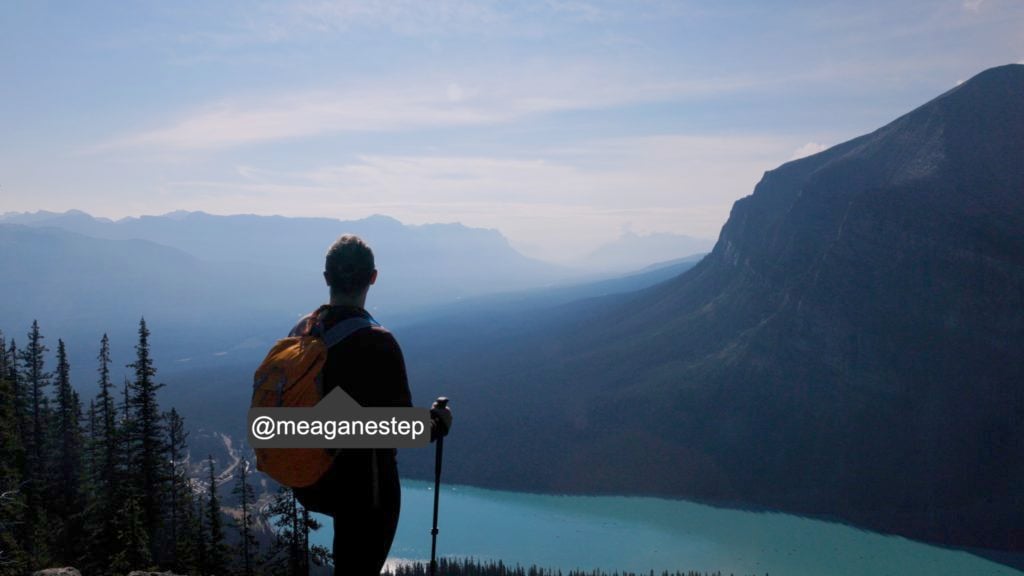 Another fantastic tool from Ryan Nangle is his Instagram Tag Title. It's perfect for vlogs where you want to tag people, making it easy to add Instagram tags or names with a simple, clean look. This plugin works well with Final Cut's built-in tracking feature, which lets you link tags to the movements of people in your footage.
---
Conclusion
And there you have it, my favorite free plugins for FCPX that I use in almost all of my tutorial and travel videos. These tools are incredibly valuable in my creative process and I hope they'll be the same for you! Remember, the magic lies in how you choose to use them to amplify your unique storytelling.
Now of course there are tons of other free plugins, transitions, and templates I could have included for Final Cut Pro. I would love to hear about any other free plugins that you like to use with Final Cut Pro X. Keep in mind these plugins are for the Mac version since the iPad version of Final Cut does not support plugins at this time.
Let me know in the comments below what your favorite FCP plugins are!