Grimes Canyon road in California is an incredible place to capture stunning photos. Located near Los Angeles; Grimes Canyon is a unique curvy road that is stunning for long exposure photos or drone photography.
Planning a trip to Los Angeles?
Read: Best Places to Photograph in Los Angeles
To get to the road it's about an hour long drive outside of LA. There is a largish-dirt area near the spot where you can park and fly a drone but you'll need to walk on the side of the road to get the best angles.
Just be careful when walking around the area since the shoulder you need to walk on is fairly small and cars will actively be driving by.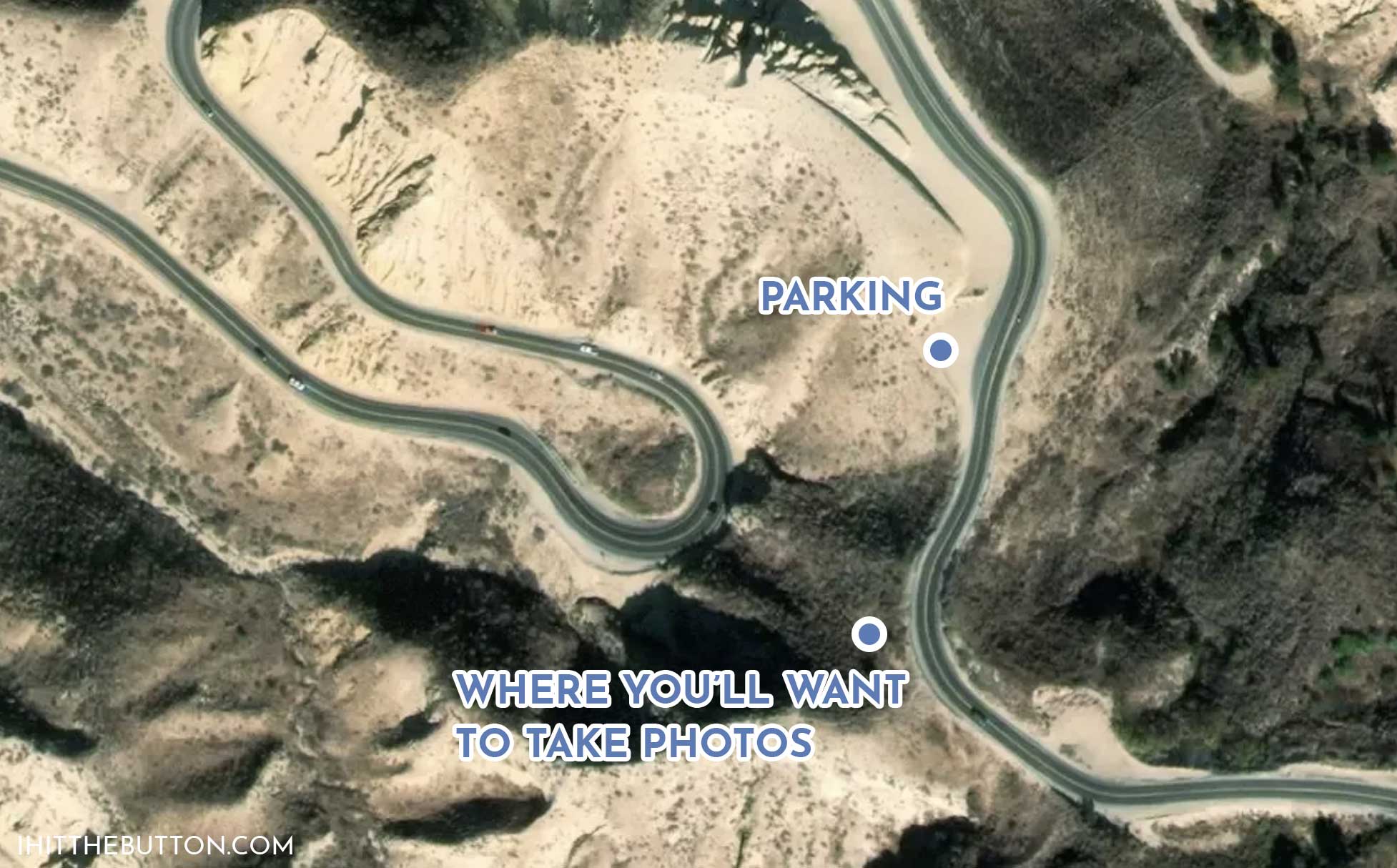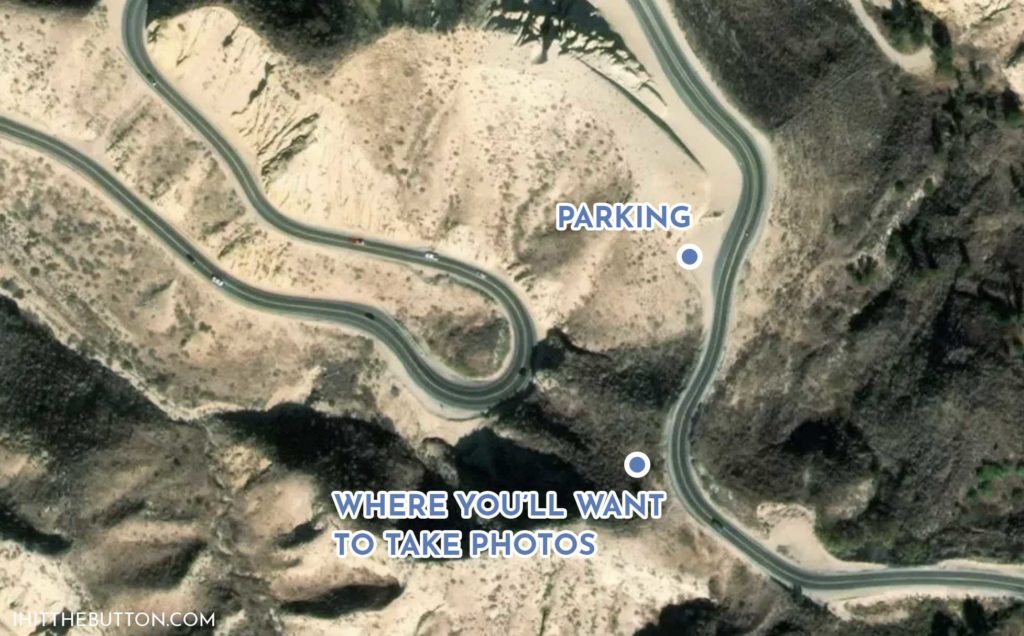 Grimes Canyon Road on Google Maps
---
Grimes Canyon Road Photos
Here are my pictures from my visit to Grimes Canyon road in California. I recommend bringing a wide angle lens (like the Canon RF 15-35mm) and visiting the area at sunset to get the most out of the spot. I also recommend staying while it gets darker to capture light trails of cars driving up the road. You'll also want to make sure you have a tripod handy to capture long exposures.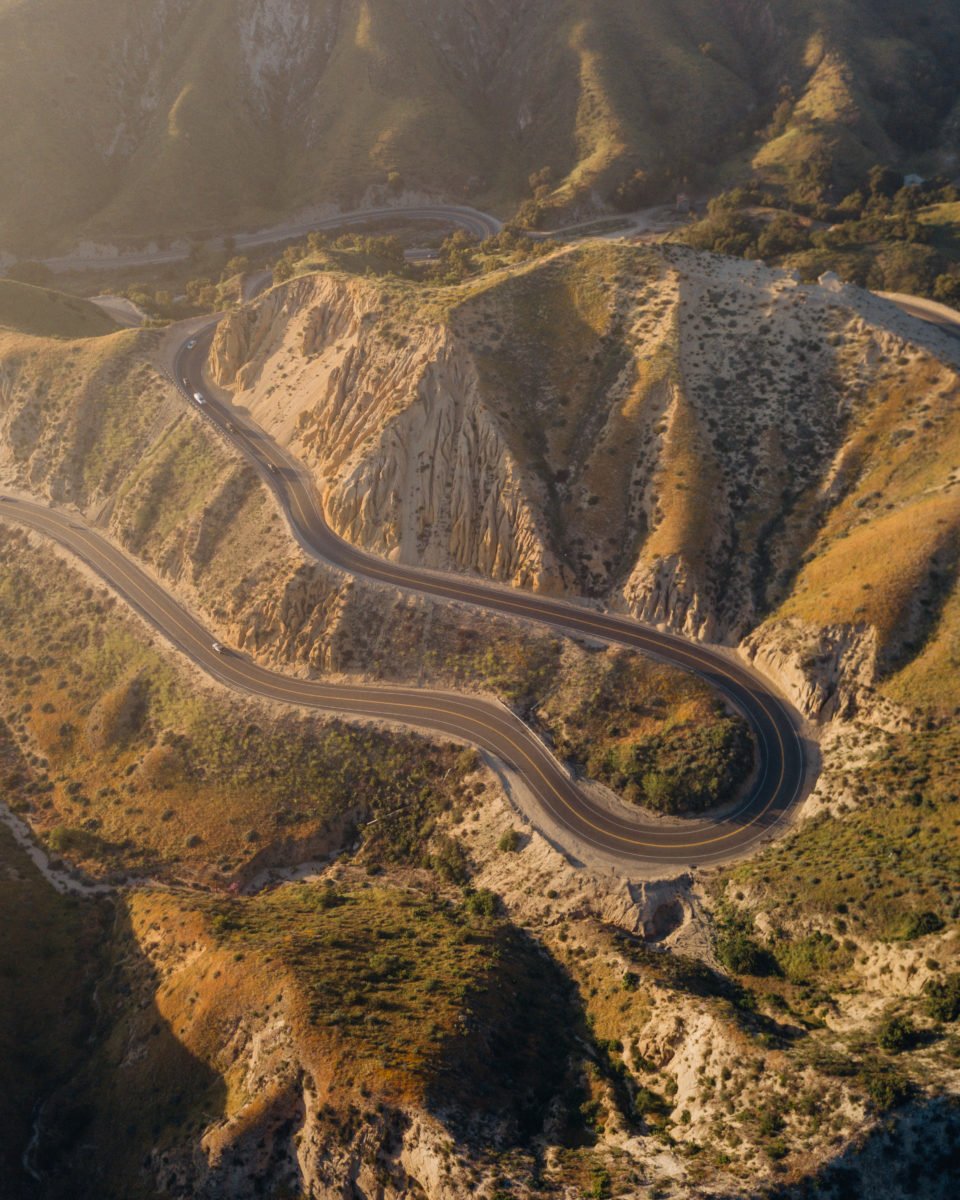 ---
I hope you enjoyed my photos of Grimes Canyon road in California. This is easily one of my favorite places to photograph while visiting LA. If you have a drone you'll also love capturing the curves of the road from the sky.
---
Enjoyed this article?
Save an image below to Pinterest