You'll find Hayden Run Falls near Columbus, Ohio in Dublin. Located in Hayden Falls Park the falls are only a few minute walk from the parking lot. The park is only about 2-acres large but it doesn't mean Hayden Run Falls isn't any less stunning. With a moderate flow of water Hayden Run Falls is 30-feet tall and looks great in photos.
The parking lot for Hayden Falls Park is located off of Hayden Run road. After parking you can get to the falls with a short three minute walk on a wooden boardwalk path. You don't have to go deep into the woods to see this beautiful waterfall.
At 30 feet tall this waterfall has to be one Ohio's best waterfalls plus it's simple to get to! If you don't have time do the walk to the falls they can also be viewed from above in the parking lot.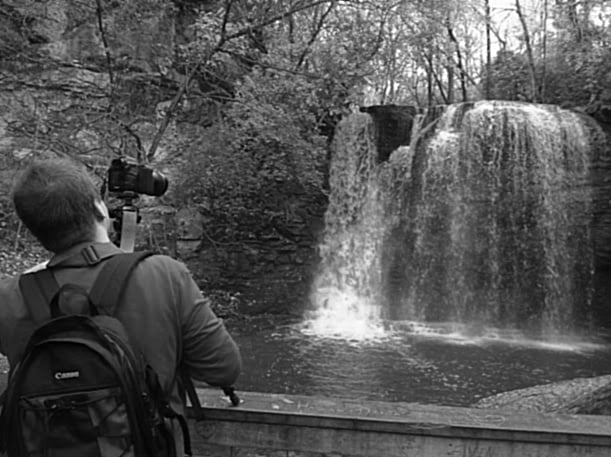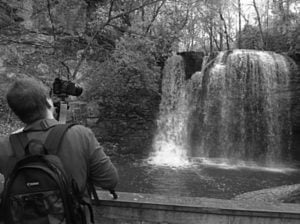 I set my tripod up on the railing and took a quick 5 exposure of this before the mist covered my lens. You can see in this shot of me taking the photo how the water truly looked but after a long exposure using my camera, it created a magical feel.
If you're photographing waterfalls I highly recommend using a tripod and in brighter situations an ND filter to capture a smooth look in the falls.
---
Photos of Hayden Run Falls
Here are Hayden Run Falls pictures from Ohio, including tips for photographers when visiting. Hayden Run Falls is well worth a stop for any photographers passing through Columbus.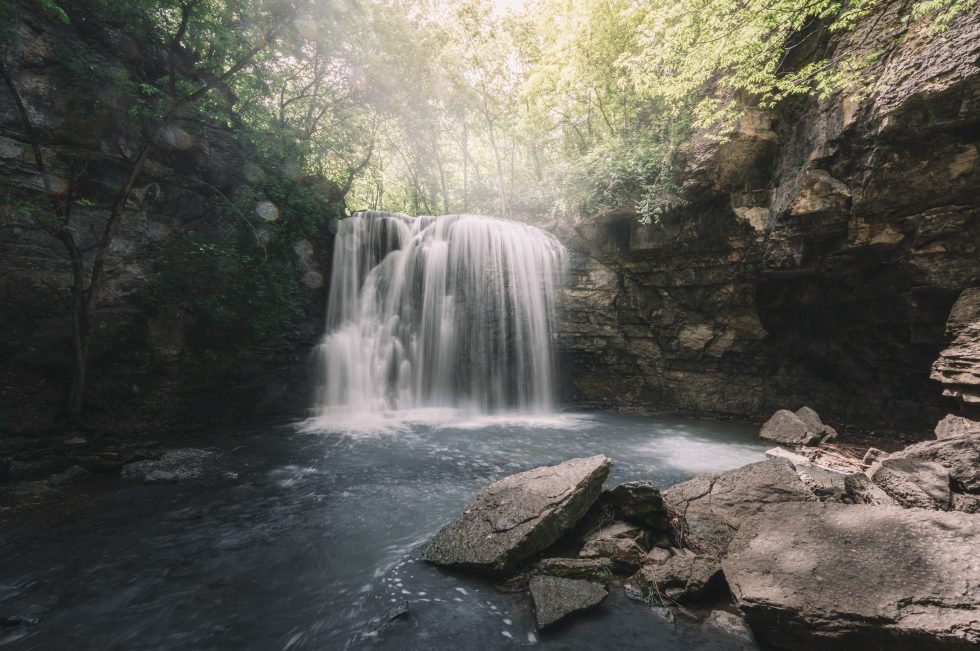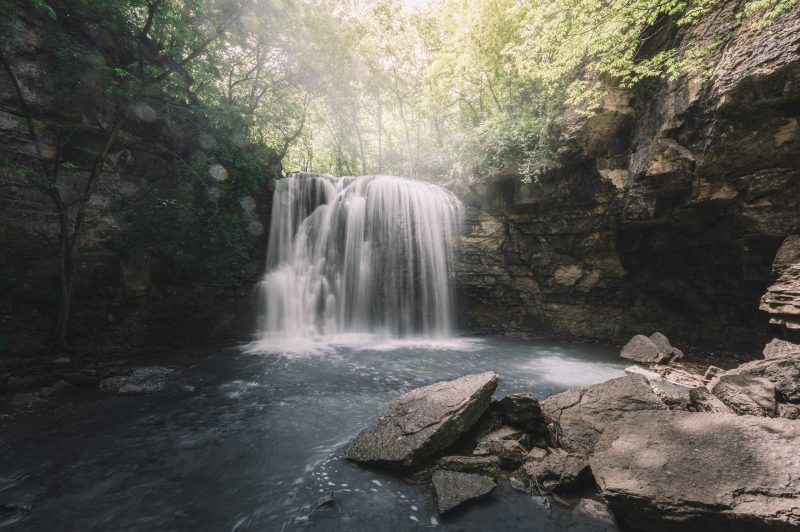 If you're photographing the falls also be sure to bring a cloth to wipe your lenses, on a windy day you'll constantly get splashes on your lenses.
It really is a quick stop here, if you can park in the main parking lot it'll probably only take 25 minutes to explore the entire area.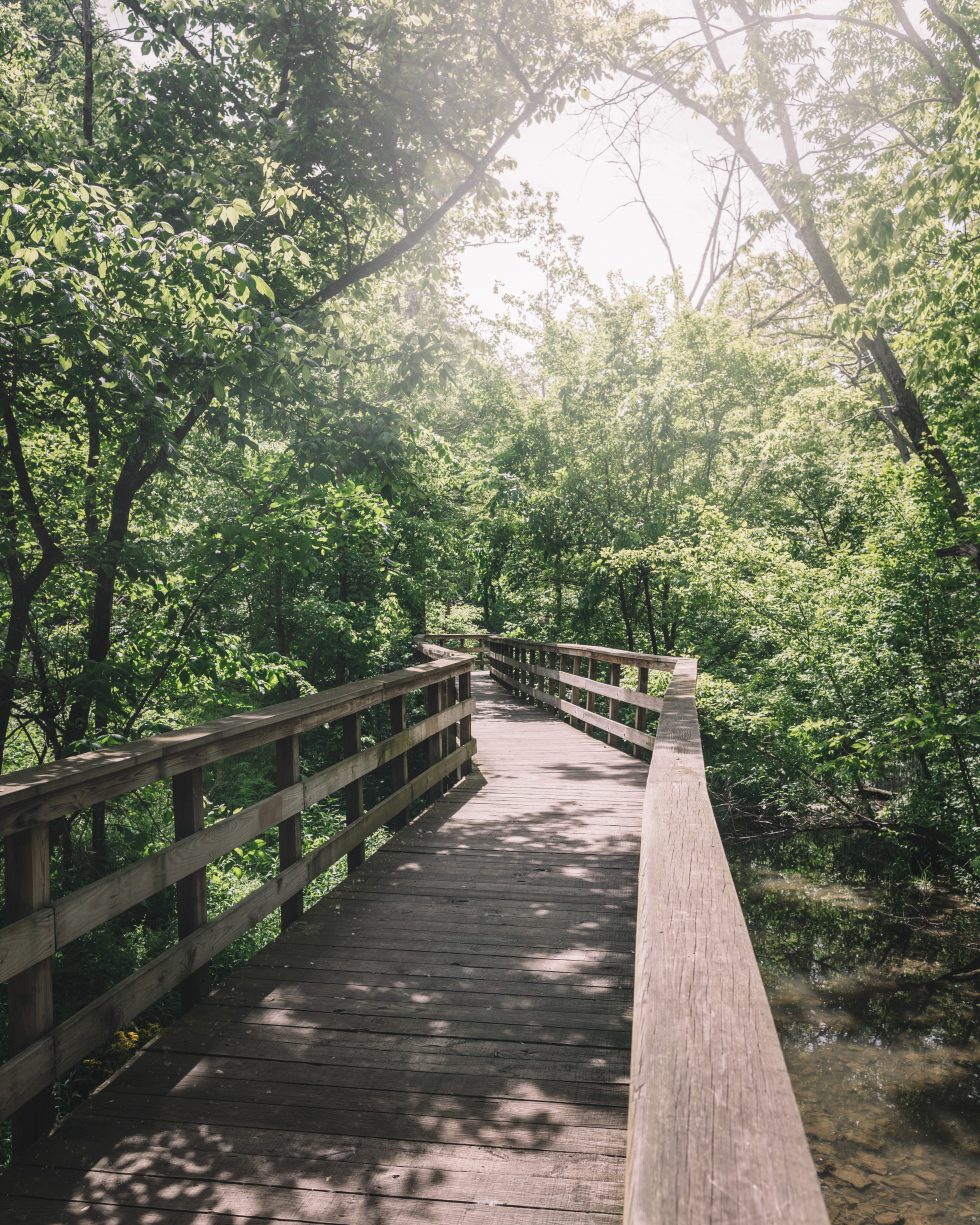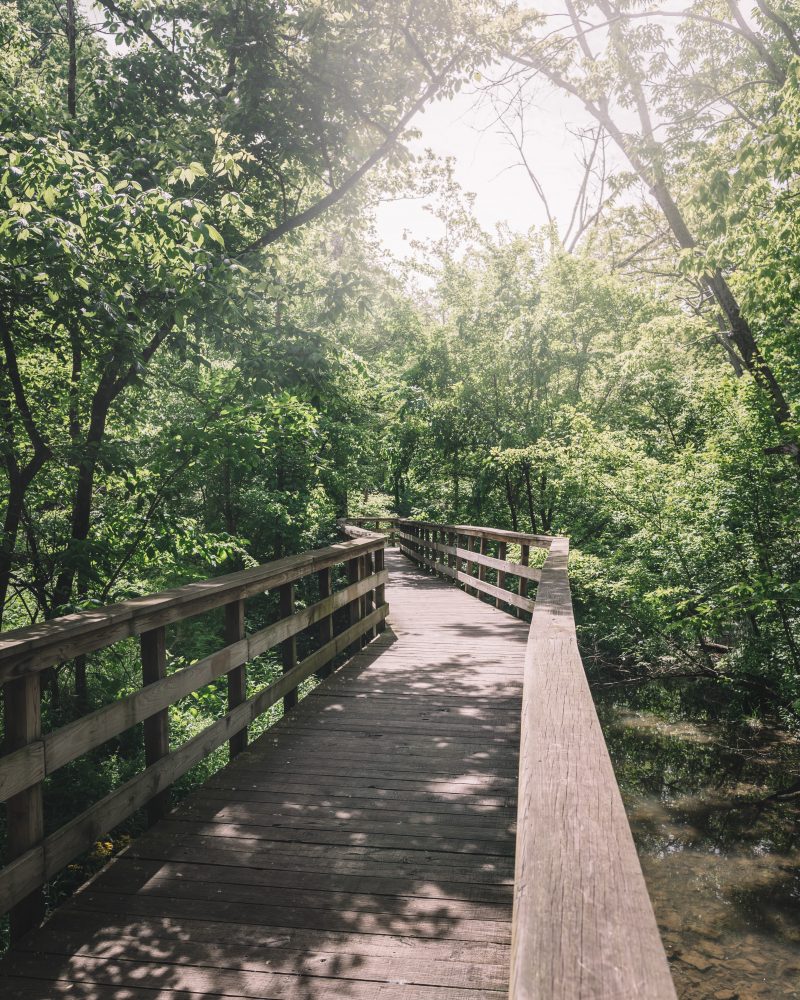 The parking lot is conveniently located right off of Hayden Run road, parking can be tight so try to come at off peak times.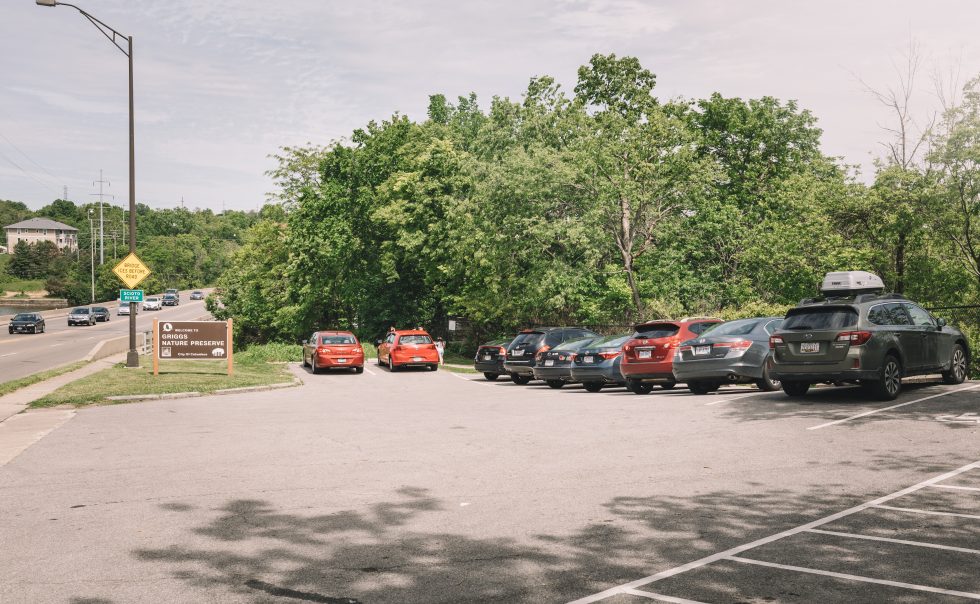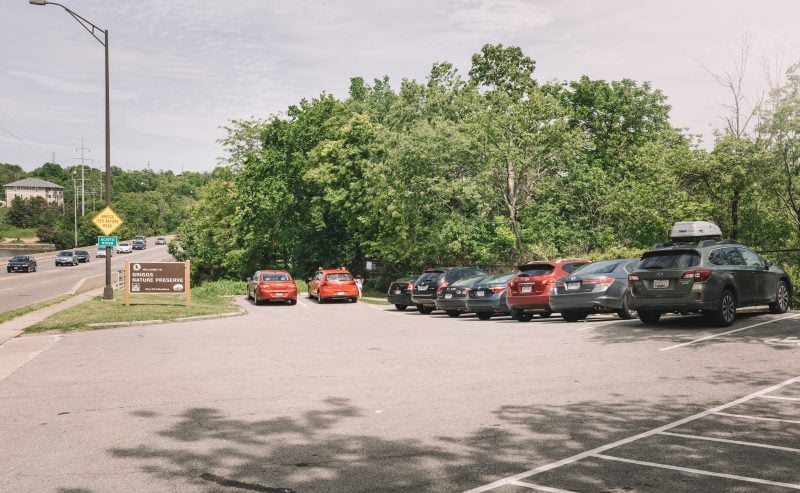 I would provide a map of the area but it's a really simple wooden boardwalk to the falls.
Additionally you can see Hayden Run falls from a vantage point next to the parking lot. Typically the leaves obscure the view when at this angle though.
Hayden Run Falls on Google Maps