This giant head monument of Chief Leatherlips is located at Scioto Park in Dublin, Ohio. I didn't expect something so obscure to be in Ohio and only 5 miles from where I was staying in Columbus, Ohio. Located on the Scioto River Scioto Park also offers valley views.
I found this landmark using the Roadtrippers app, I highly recommend it if you do a lot of traveling or even if you just want to explore where you live. It's great for finding epic photo opportunities and seeing stuff you most likely wouldn't have seen otherwise.
Dedicated on July 1, 1990 the Dublin Arts Council commissioned the monument by Boston artist Ralph Helmick. Made from Limestone slabs to form the head of the Wyandot Indian chief.
Scioto Dublin Park on Google Maps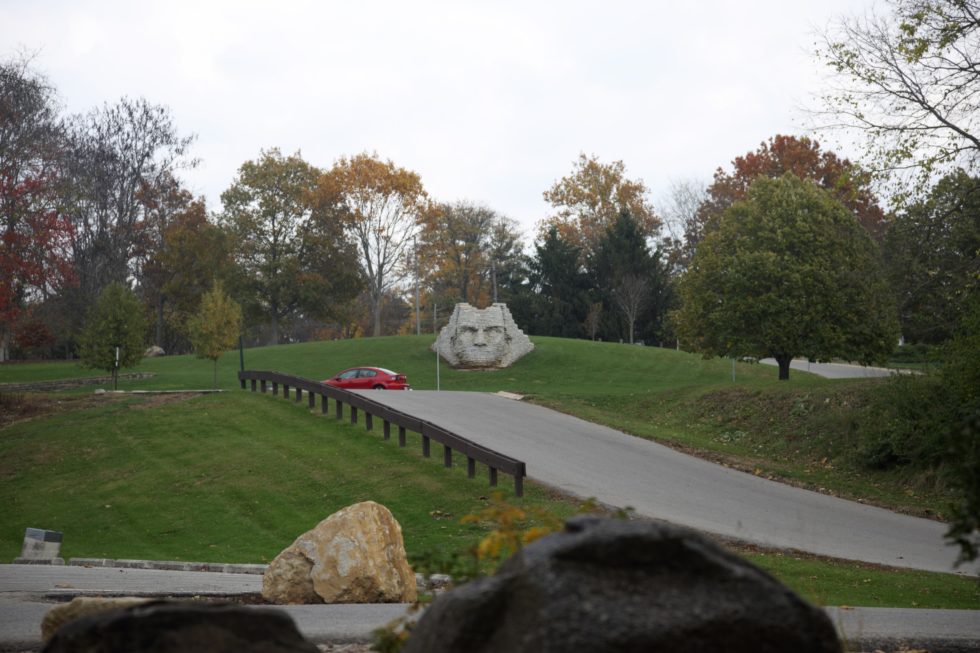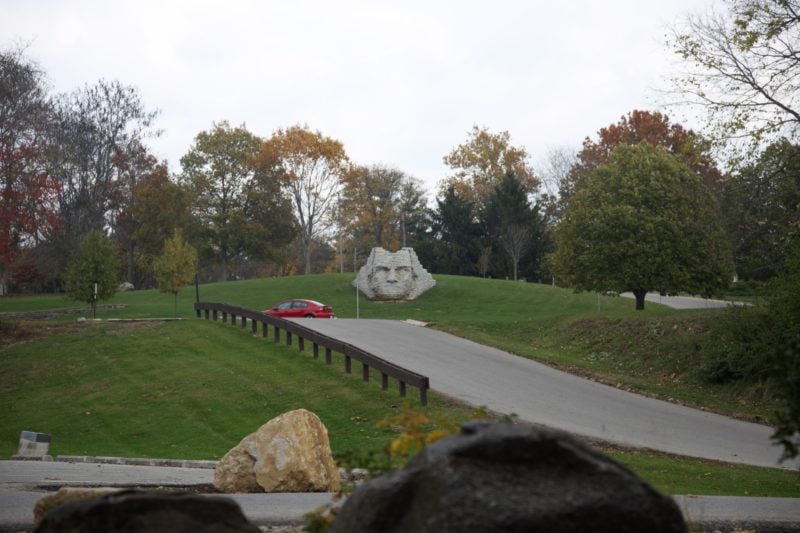 Overall, Scioto Park's Leatherlips Monument is a must-see for anyone visiting the area.