The Old Chain of Rocks Bridge is a unique and historic landmark that offers visitors a fascinating glimpse into the region's past. Spanning the Mississippi River just north of St. Louis, this bridge has an intriguing history and provides an unforgettable experience for those who venture across its span.
---
Old Chain of Rocks Bridge History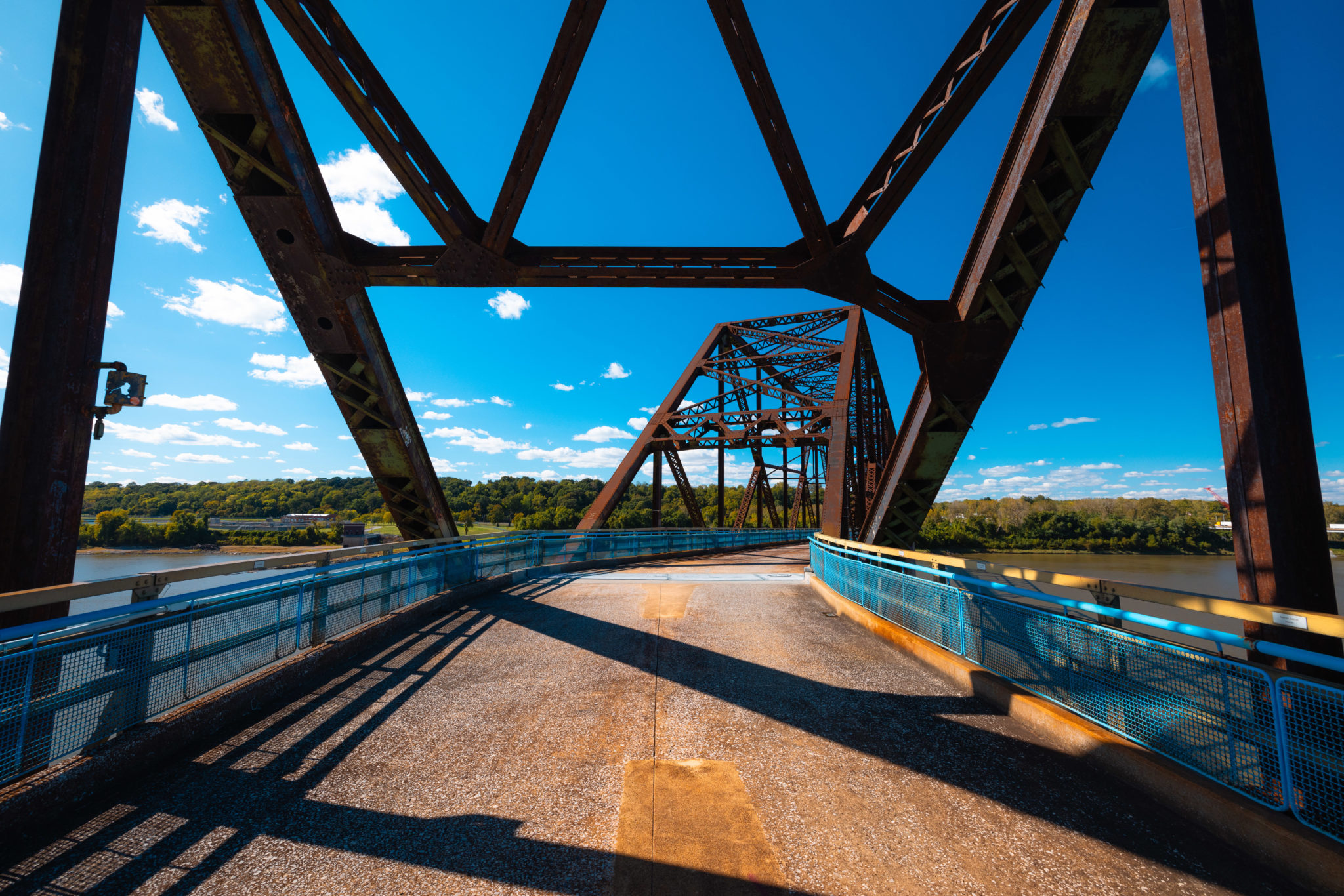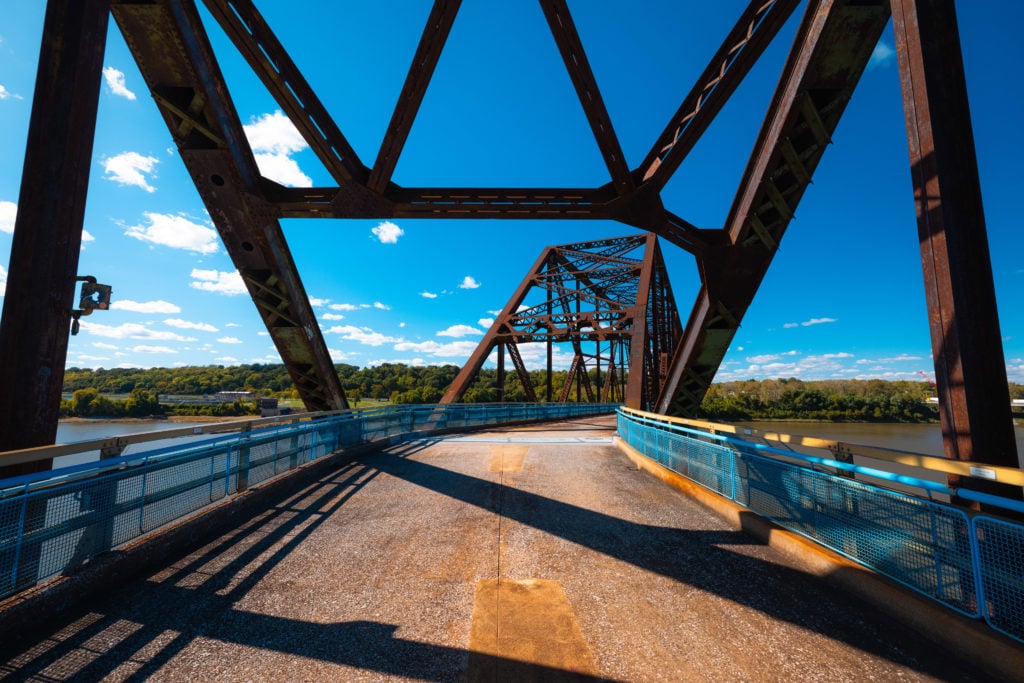 Built in 1929, the Old Chain of Rocks Bridge served as a critical transportation route for decades, connecting Illinois and Missouri. At the time of its construction, it was the second-longest bridge of its kind in the world, and it boasted a distinctive 30-degree turn in the middle. This unusual feature allowed river traffic to pass freely while still accommodating vehicular traffic.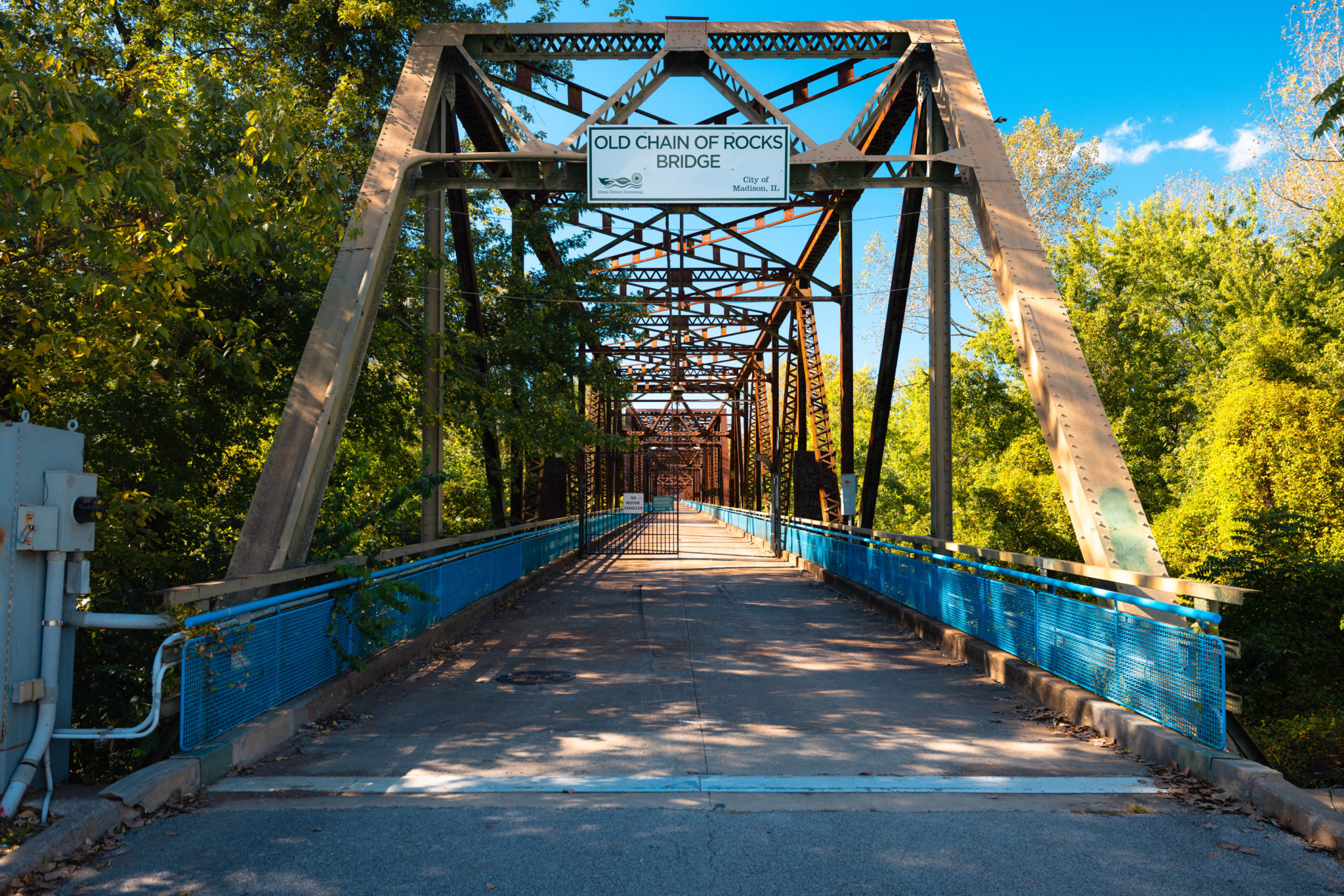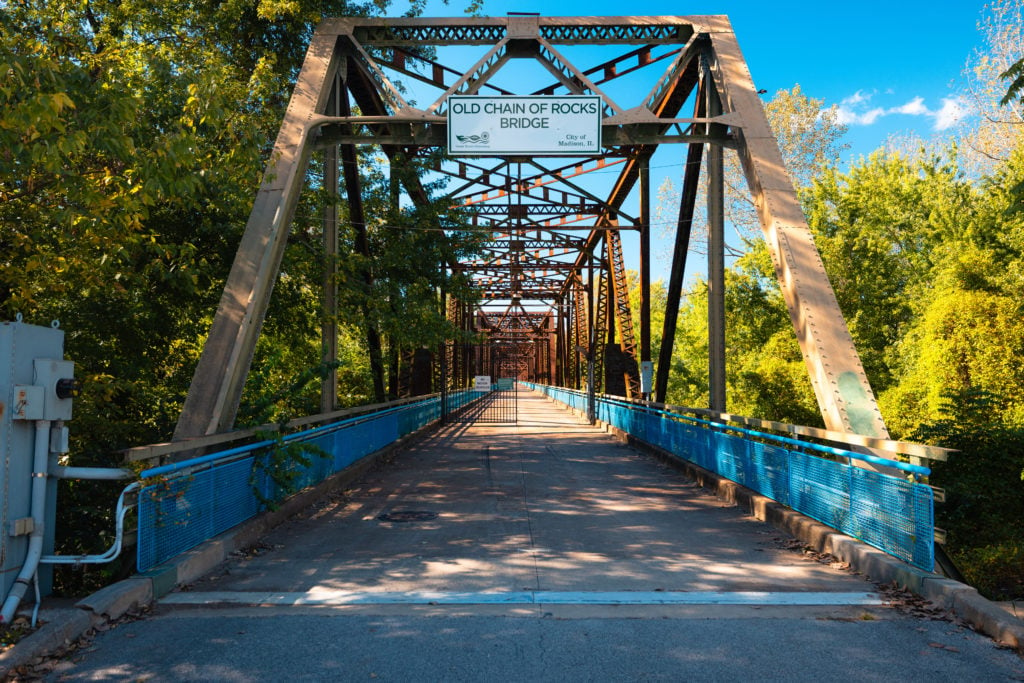 The Old Chain of Rocks Bridge witnessed a myriad of historical events throughout its lifetime. During the Great Depression, it provided much-needed job opportunities for locals who worked on its construction. Additionally, the bridge played a crucial role during World War II, as it served as a vital transportation route for military vehicles, troops, and supplies. Read more history of the bridge on Wikipedia.
---
Visiting the Old Chain of Rocks Bridge
One of the highlights of visiting the Old Chain of Rocks Bridge is the opportunity to take in breathtaking views of the Mississippi River and the surrounding landscapes. Whether you choose to walk or bike across the bridge, you'll be treated to stunning vistas that showcase the natural beauty of the area. The open-air design of the bridge allows visitors to fully immerse themselves in the sights, sounds, and smells of the river.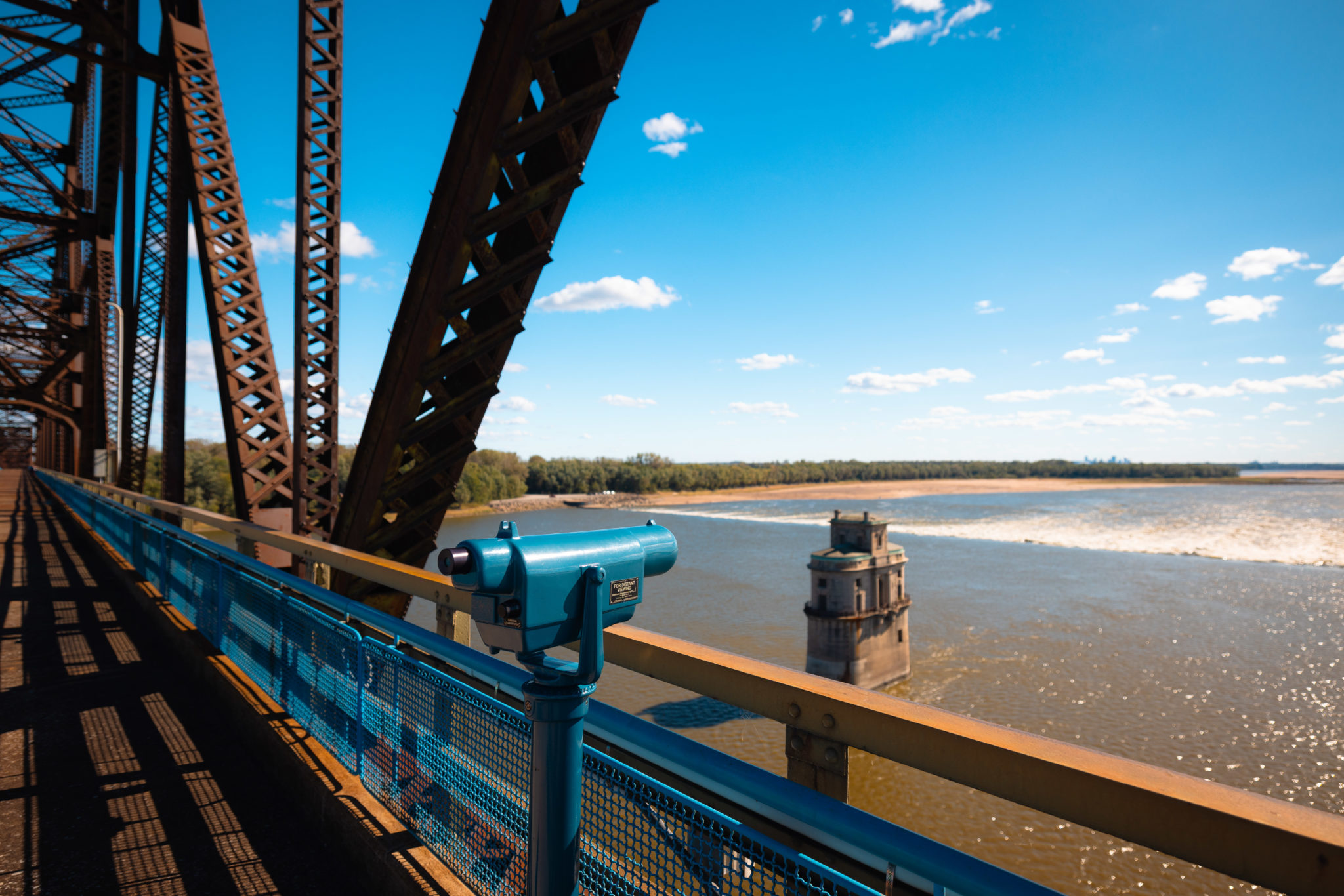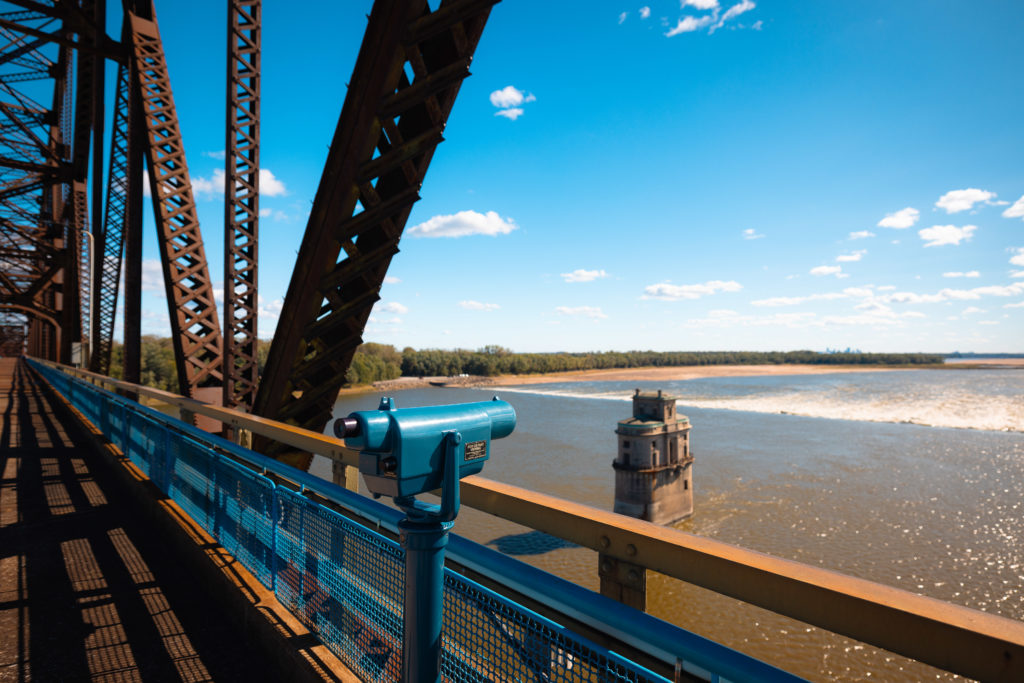 Aside from its historical significance and impressive architecture, the Old Chain of Rocks Bridge also offers numerous recreational opportunities. The bridge is a popular spot for biking and walking enthusiasts, with a dedicated pedestrian path that ensures safety and accessibility. From the bridge you can also see the St. Louis Water Intake Towers.
---
Old Chain of Rocks Bridge Pictures
Here are pictures from my visit to the Old Chain of Rocks Bridge including aerials.
On my visit I brought my Canon RF 15-35mm wide angle lens and my drone. On my next video I want to bring my telephoto to capture the intake towers with a closer look.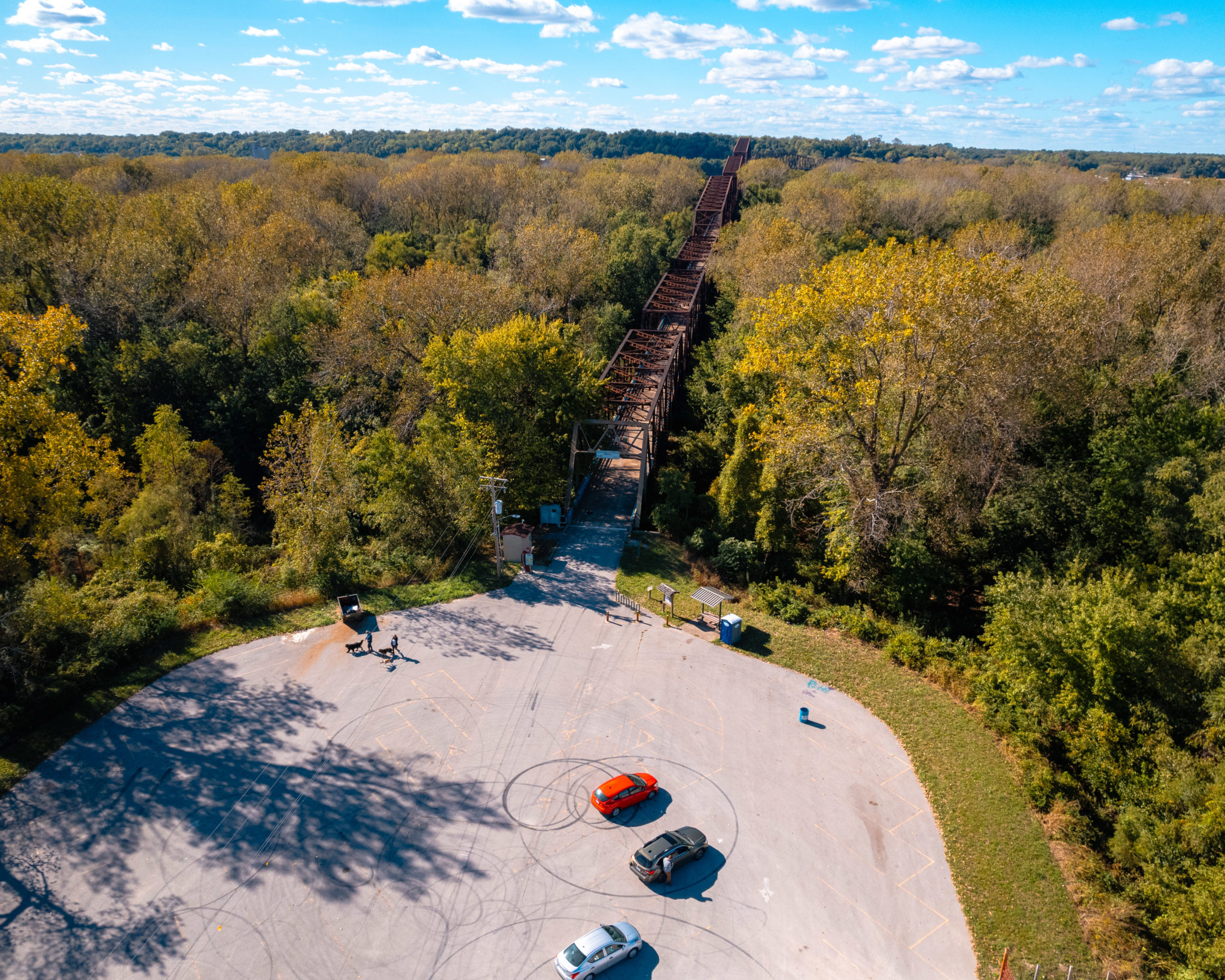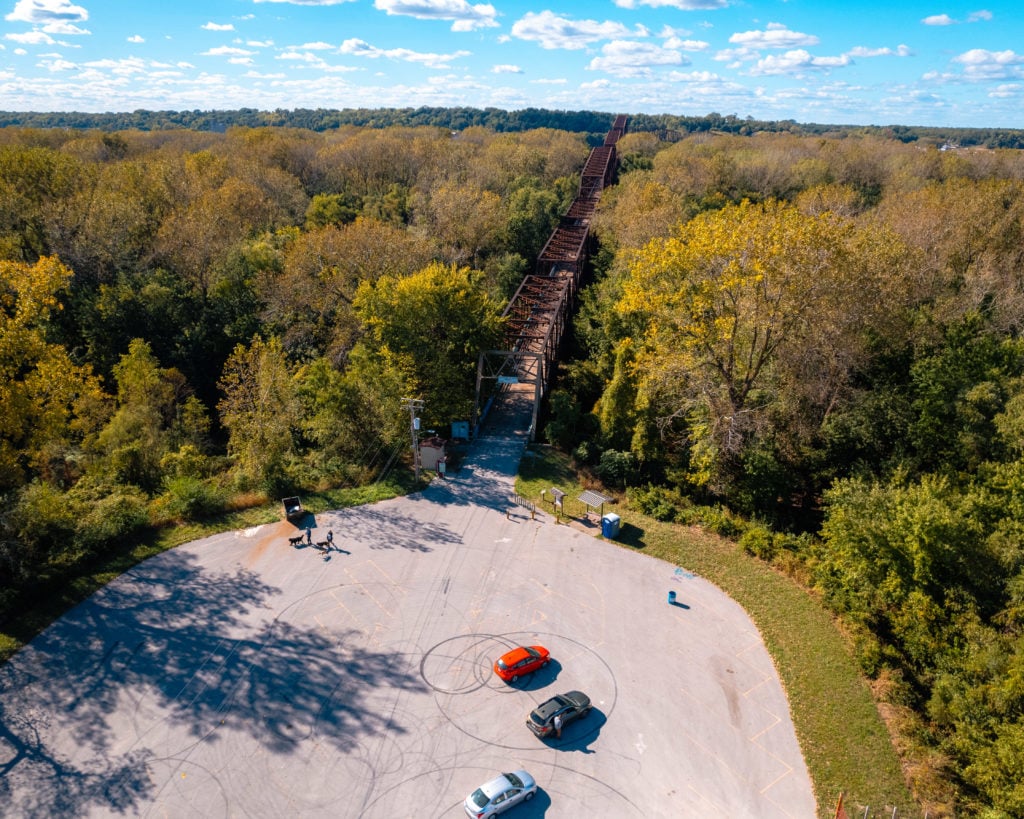 ---
Visiting the Old Chain of Rocks Bridge in Missouri is a rewarding experience for history buffs, nature lovers, and adventure seekers alike. From its storied past to its stunning views and recreational opportunities, this bridge has something to offer for everyone.
So the next time you find yourself in the area, be sure to take a detour and embark on a memorable journey across this iconic landmark.