Located near the White House in Washington DC Pershing Park honors General John J. Pershing. The park also contents the National WWI Memorial which I go into more detail on later in the article.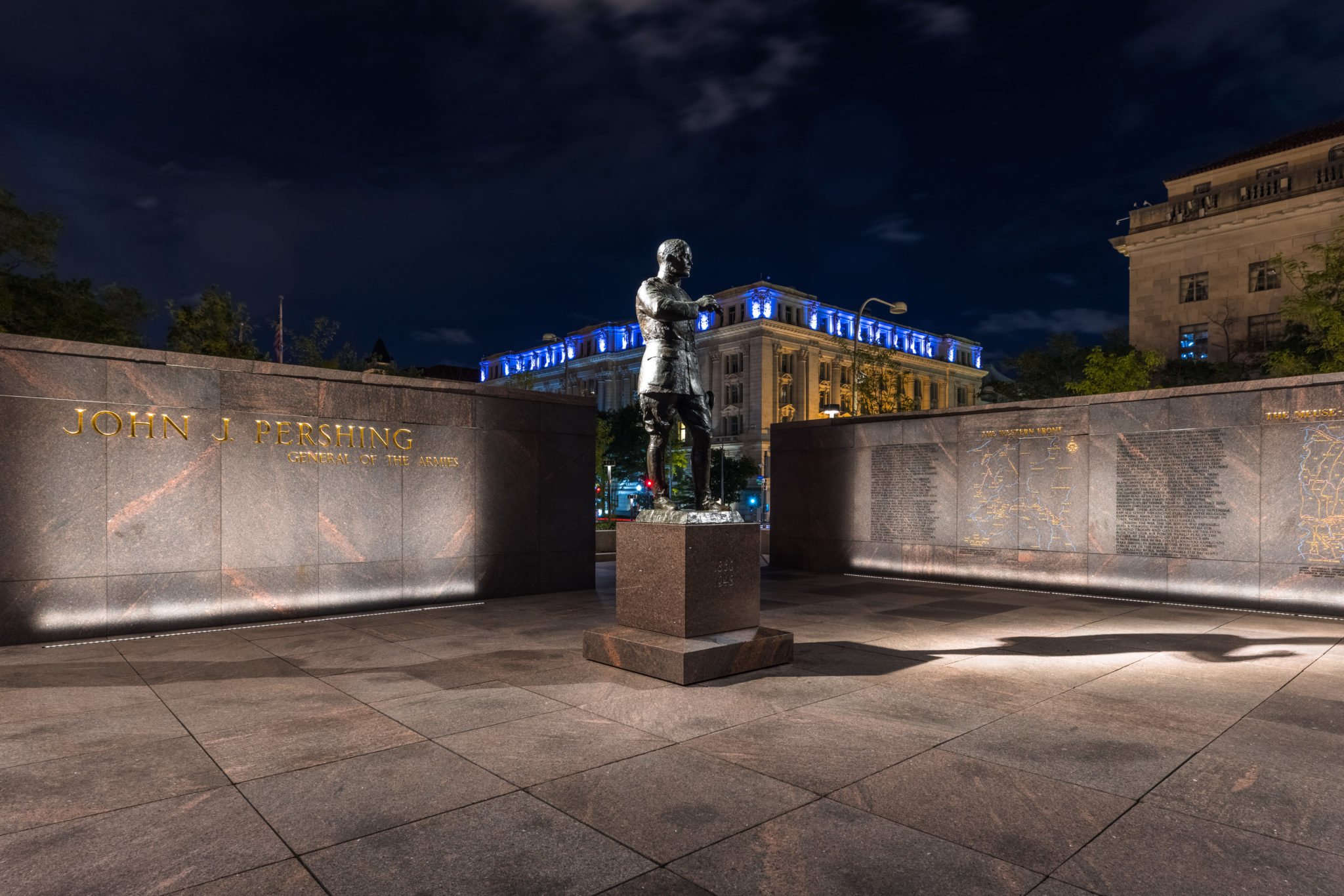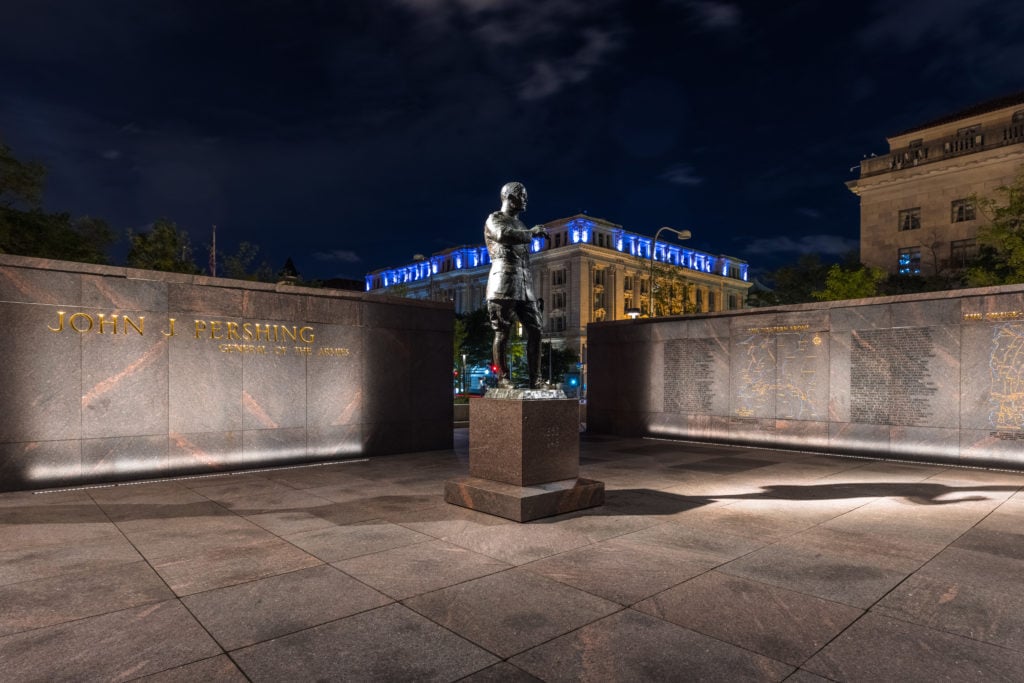 One of the newest things inside Pershing Park that opened in 2021 is the National World War I Memorial.
Planning a trip to Washington DC?
Read: Best Places to Take Pictures in Washington DC
---
National World War I Memorial
The National WWI Memorial pays tribute to the more than 4.7 million Americans who served in the Great War. The memorial is centrally located next to the White House and Willard Hotel.
The centerpiece of the memorial is a 58 foot sculpture that is still under construction. In the meantime you can see they have a printed tarp of the stone structure.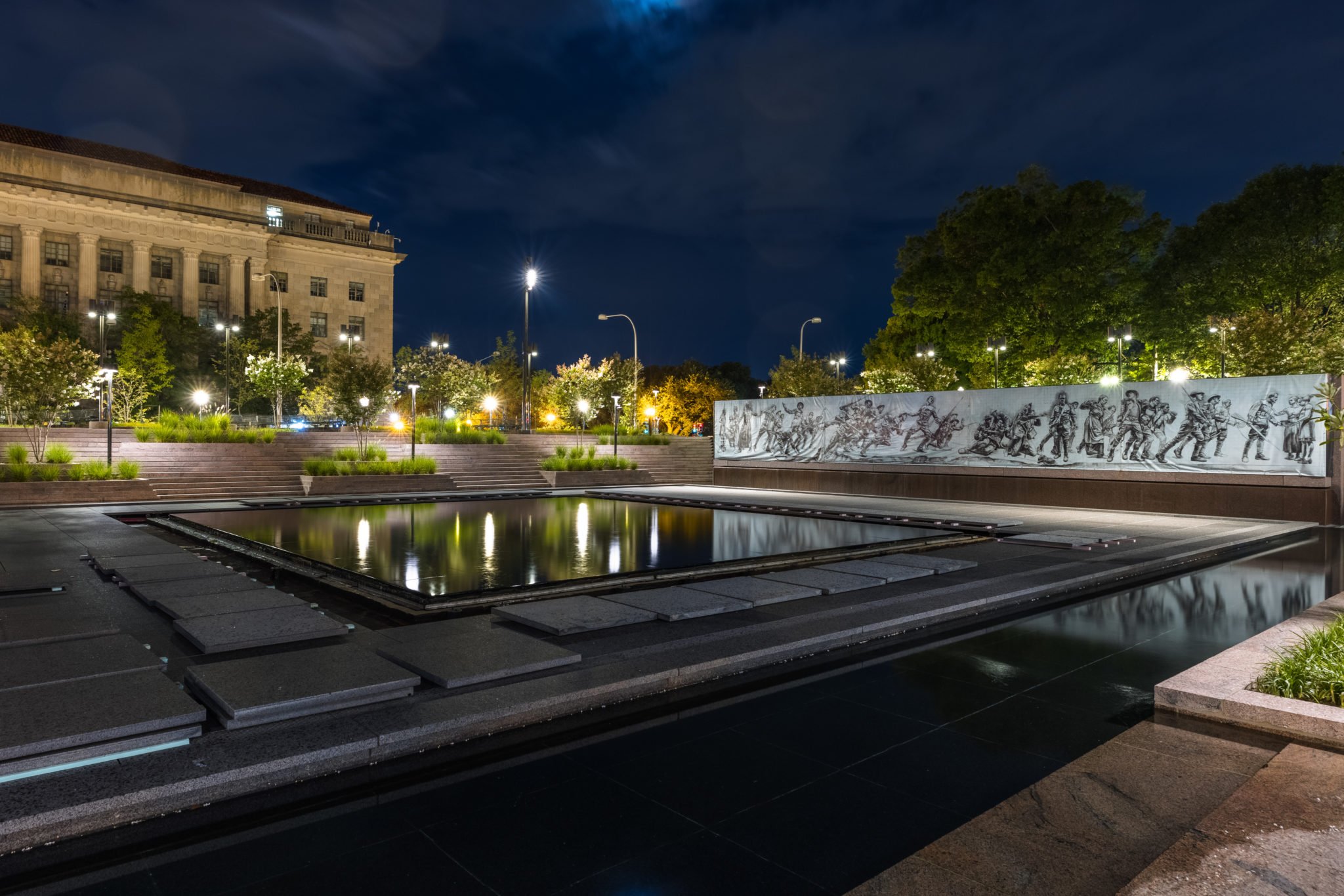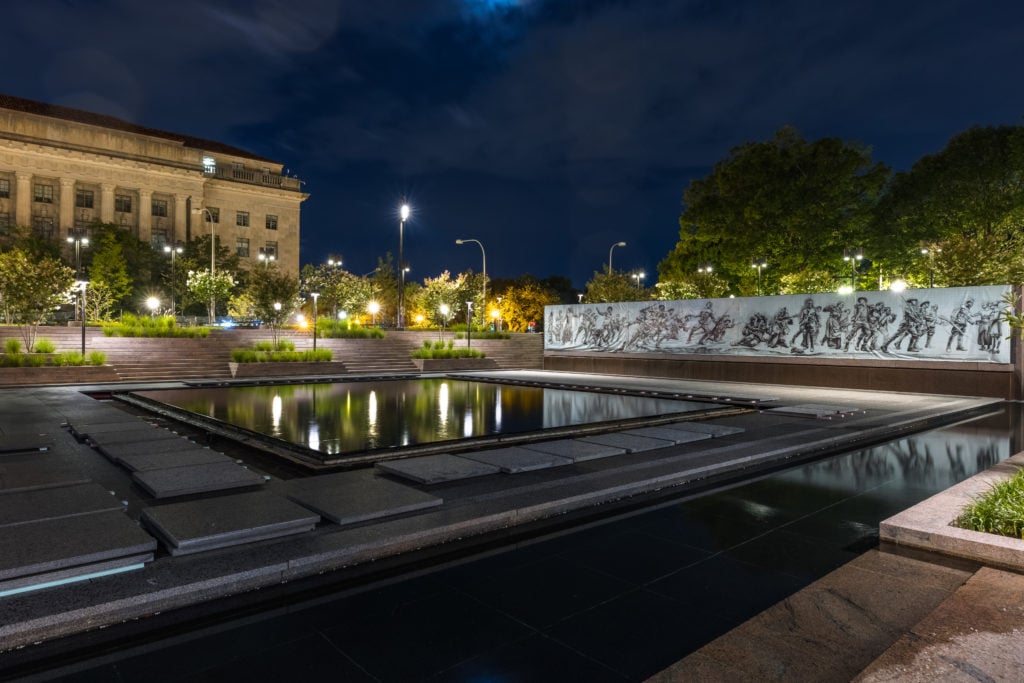 The memorial is also fairly close to the National Mall. There are unique water features and steps all over the memorial that are fun to explore and photograph.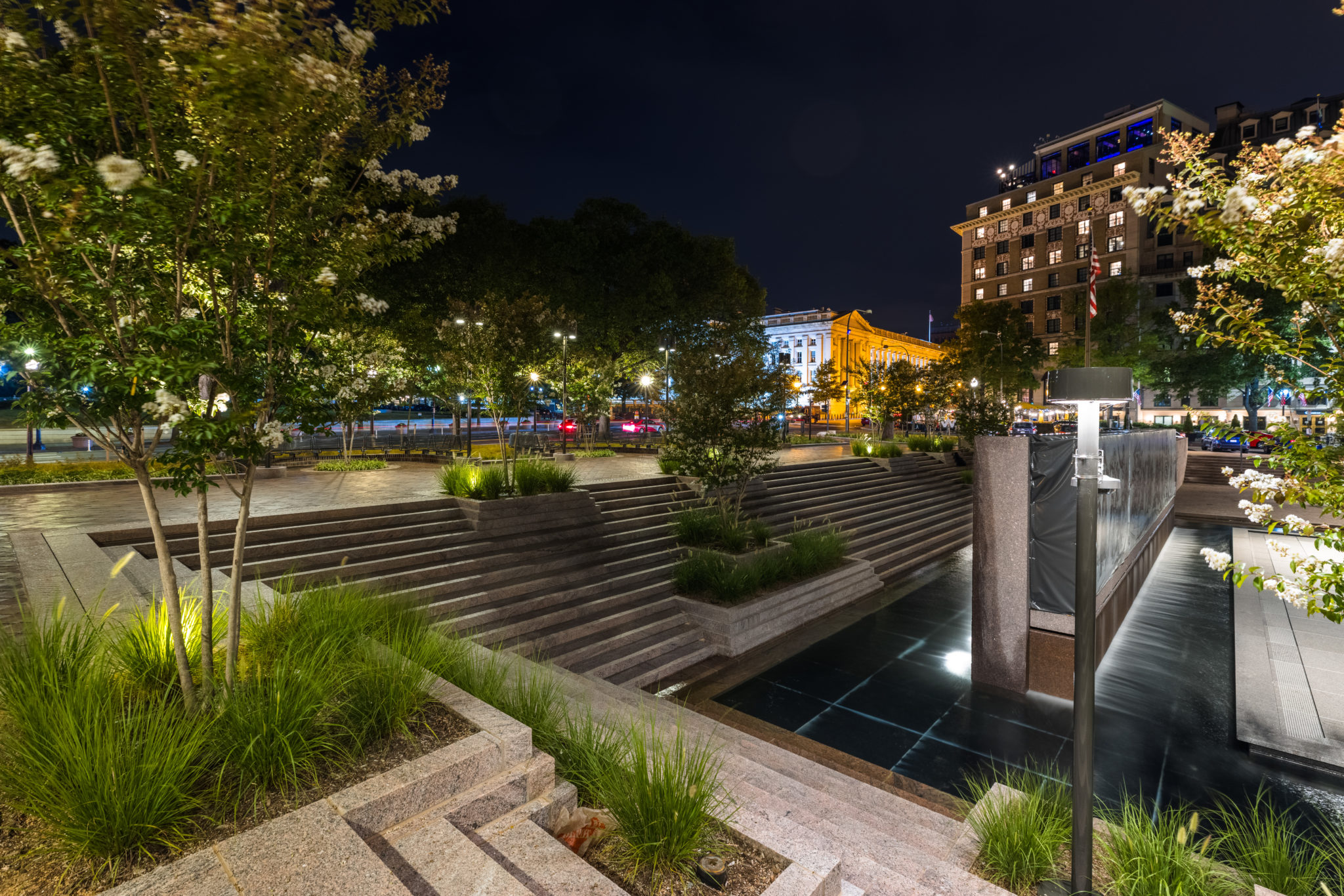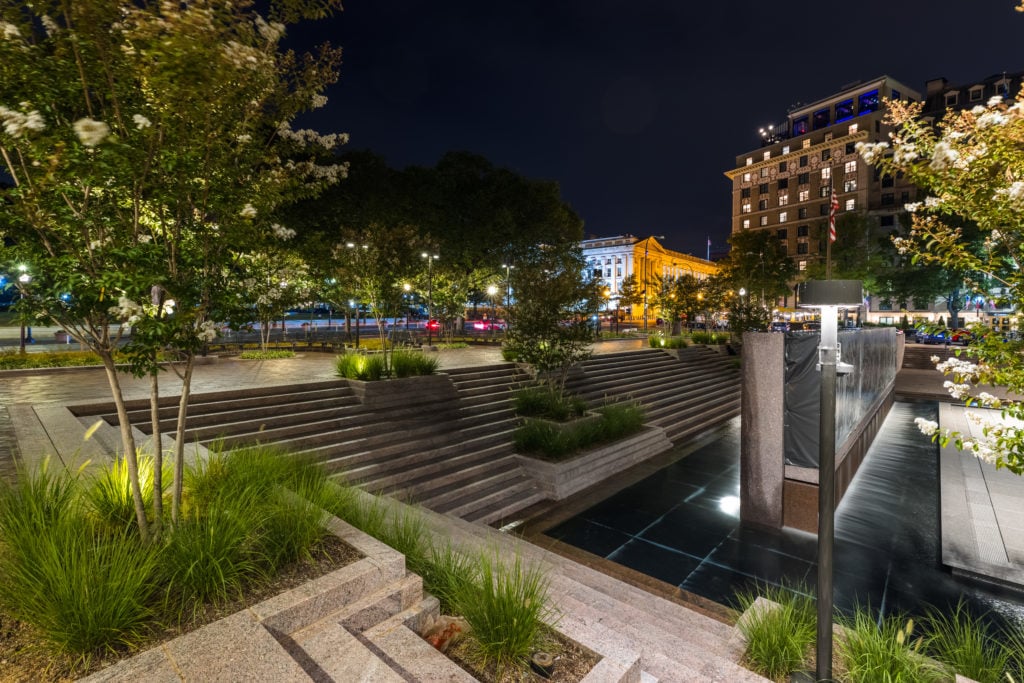 Pershing Park on Google Maps
Photos of National WWI Memorial
Here are more of my photos from the World War I Memorial in Pershing Park. The park is relatively small so I would recommend bringing a wide angle lens when visiting.
---
I hope you enjoyed my Pershing Park pictures! A visit to Pershing Park & the WWI Memorial in Washington DC is a must for anyone interested in history and paying tribute to the brave men and women who served during World War I. The park's beautiful design, reflective pool, and striking memorial statue serve as a solemn reminder of the sacrifices made during this pivotal moment in history.
If you have any questions about the park let me know in the comments below!