Located near the White House in Washington DC Pershing Park honors General John J. Pershing. The park also contents the National WWI Memorial which I go into more detail on later in the article.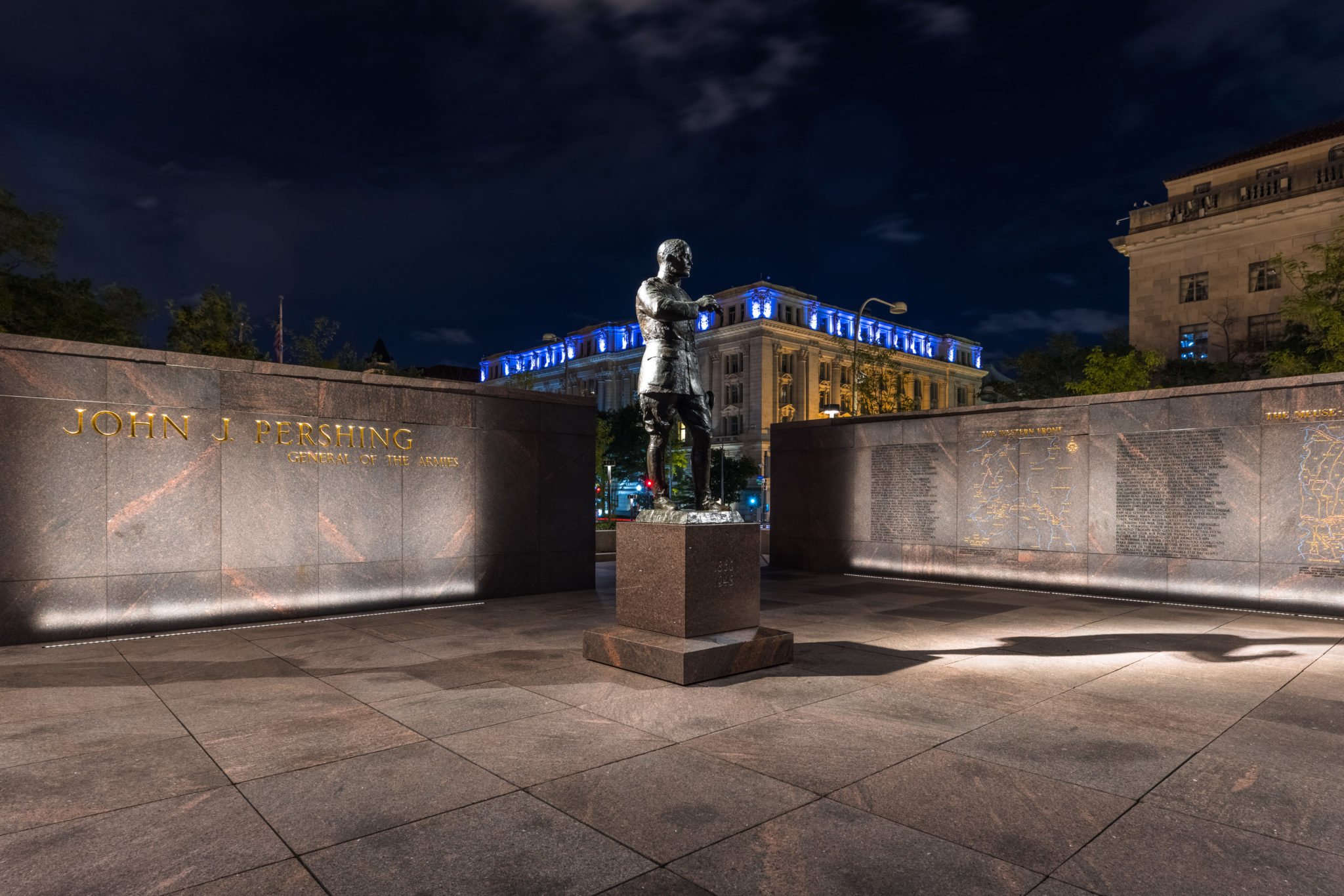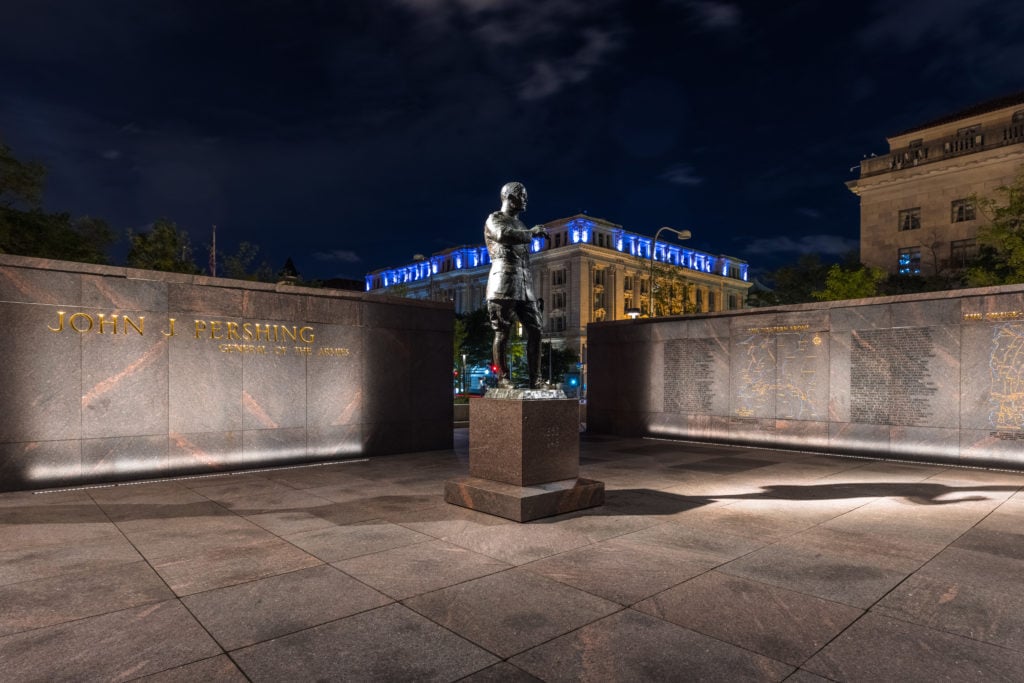 One of the newest things inside Pershing Park that opened in 2021 is the National World War I Memorial.
National World War I Memorial
The National WWI Memorial pays tribute to the more than 4.7 million Americans who served in the Great War. The memorial is centrally located next to the White House and Willard Hotel.
The centerpiece of the memorial is a 58 foot sculpture that is still under construction. In the meantime you can see they have a printed tarp of the stone structure.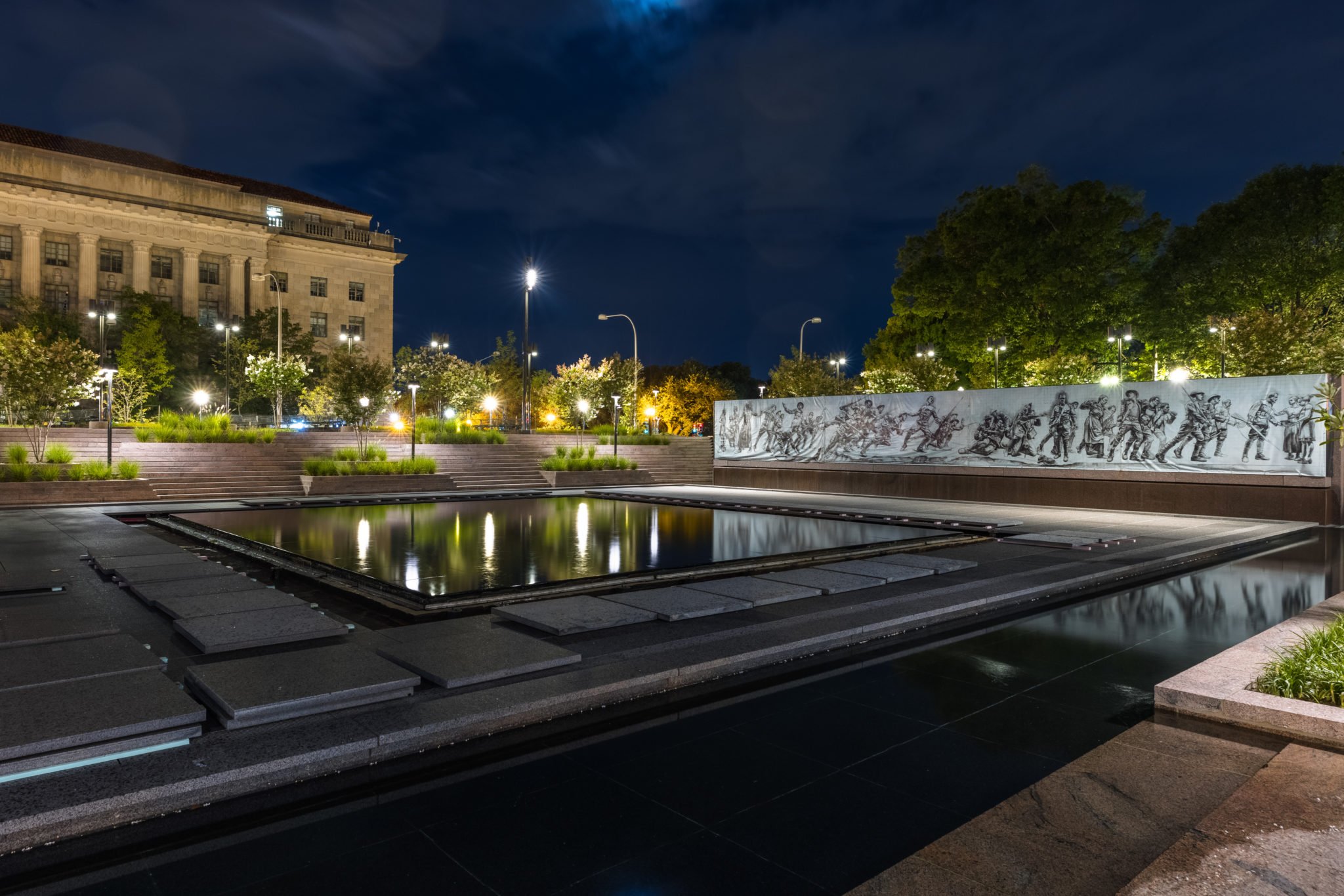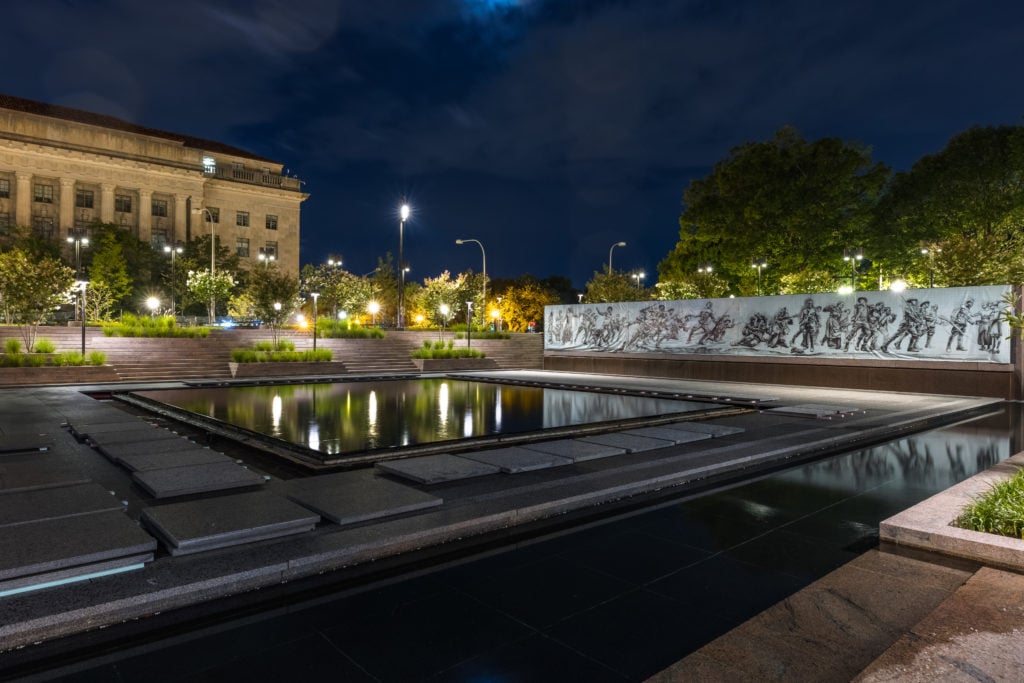 There are unique water features and steps all over the memorial that are fun to explore and photograph.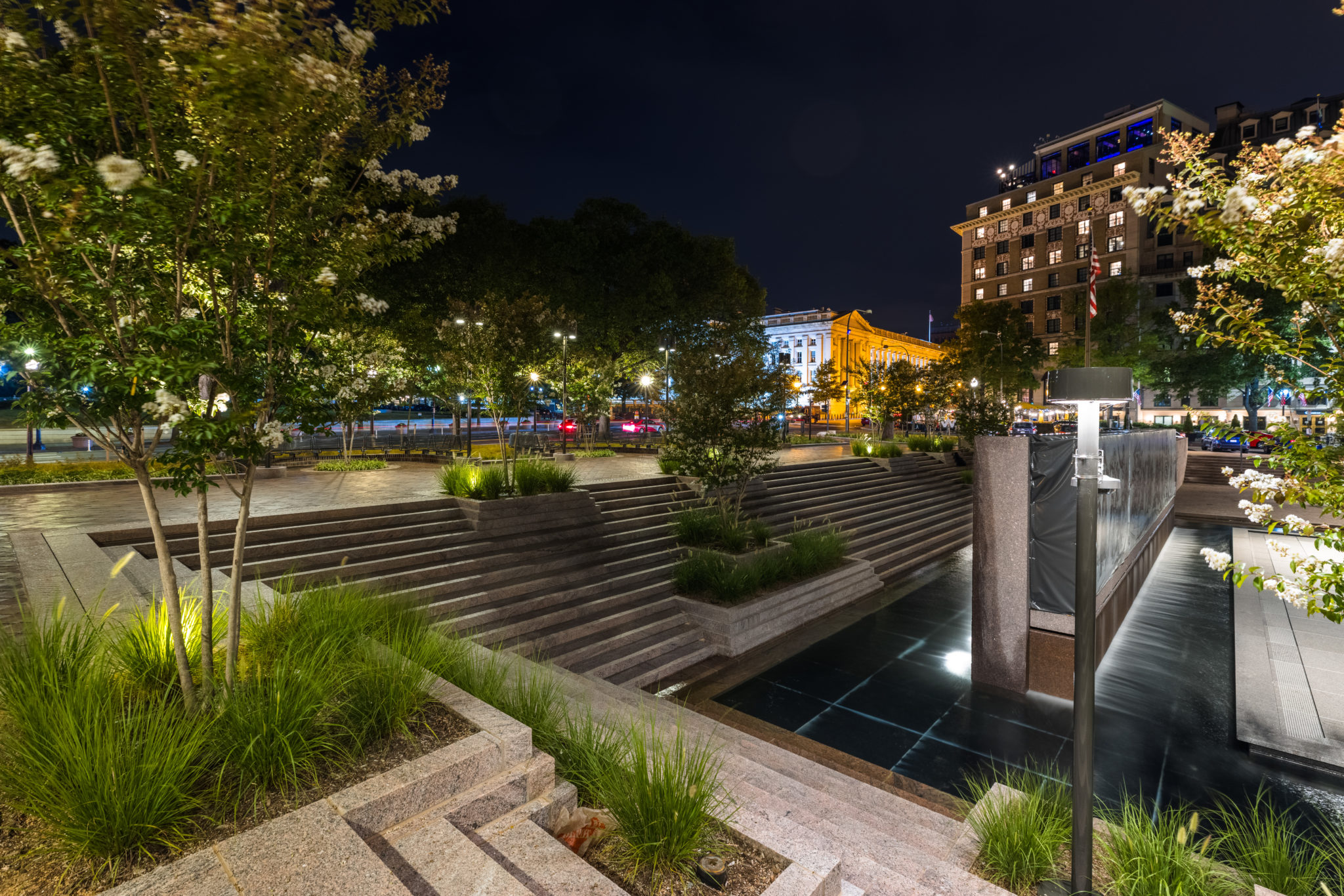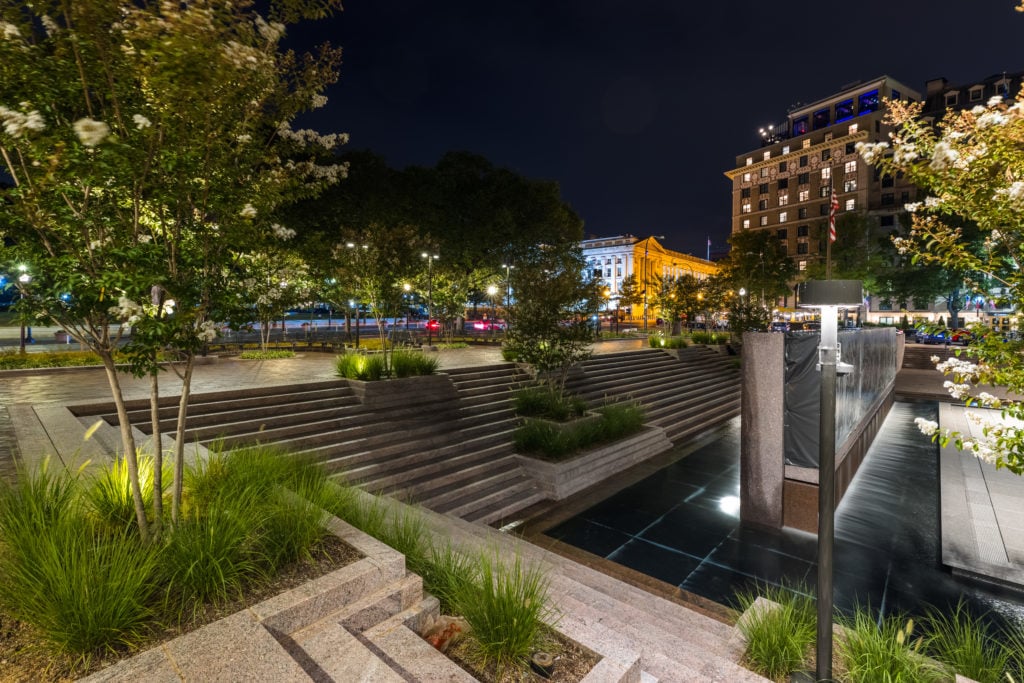 Photos of National WWI Memorial
Here are more of my photos from the World War I Memorial in Pershing Park.
Pershing Park on Google Maps