One of the most unique sights to see near Marfa Texas is Prada Marfa. Created in 2005 this permanent art installation was created by artists Elmgreen and Dragset. The permanent sculptural art installation was commissioned by Art Production Fund and Ballroom Marfa. Designed to look like a Prada store the structure has 2 large windows displaying actual Prada products. Prada even allowed Elmgreen and Dragset to use the Prada trademark for the work. The artists of the structure describe it as a "pop architectural land art project."
Behind the structure you'll also see locks on the fence. The surrounding area is farms and mountains in the distance.
One of my favorite parts of the installation is the lights that turn on at night in the building. The building is on the west side of the highway making it a perfect stop at sunset.
When Prada Marfa was initially completed the building was broken into and Prada bags/shoes were stolen. Additionally the thieves spray painted the words "Dumb" on the side of the building. After the structure was repaired security cameras along with a security system that alerts authorities.
More about the exhibit on Ballroom Marfa
---
How to Get to Prada Marfa
If you have a car and staying in Marfa getting to Prada Marfa is pretty simple. The Prada store is located off of Route 90. You can find the art installation near the small town of Valentine. If you're in Marfa it's about a 35 minute car ride to the site.
Prada Marfa on Google Maps
---
Prada Marfa Pictures
Here are photos of the Prada Marfa art installation. If you are a photographer I'd recommend bring a 24-70mm lens. You can take photos from across the street and even behind the structure. Just be careful when visiting since the highway is active and cars pass by every couple of minutes.
If there are clouds out the day you photography Prada Marfa I could also see a 10-stop ND filter being useful to capture motion of the clouds.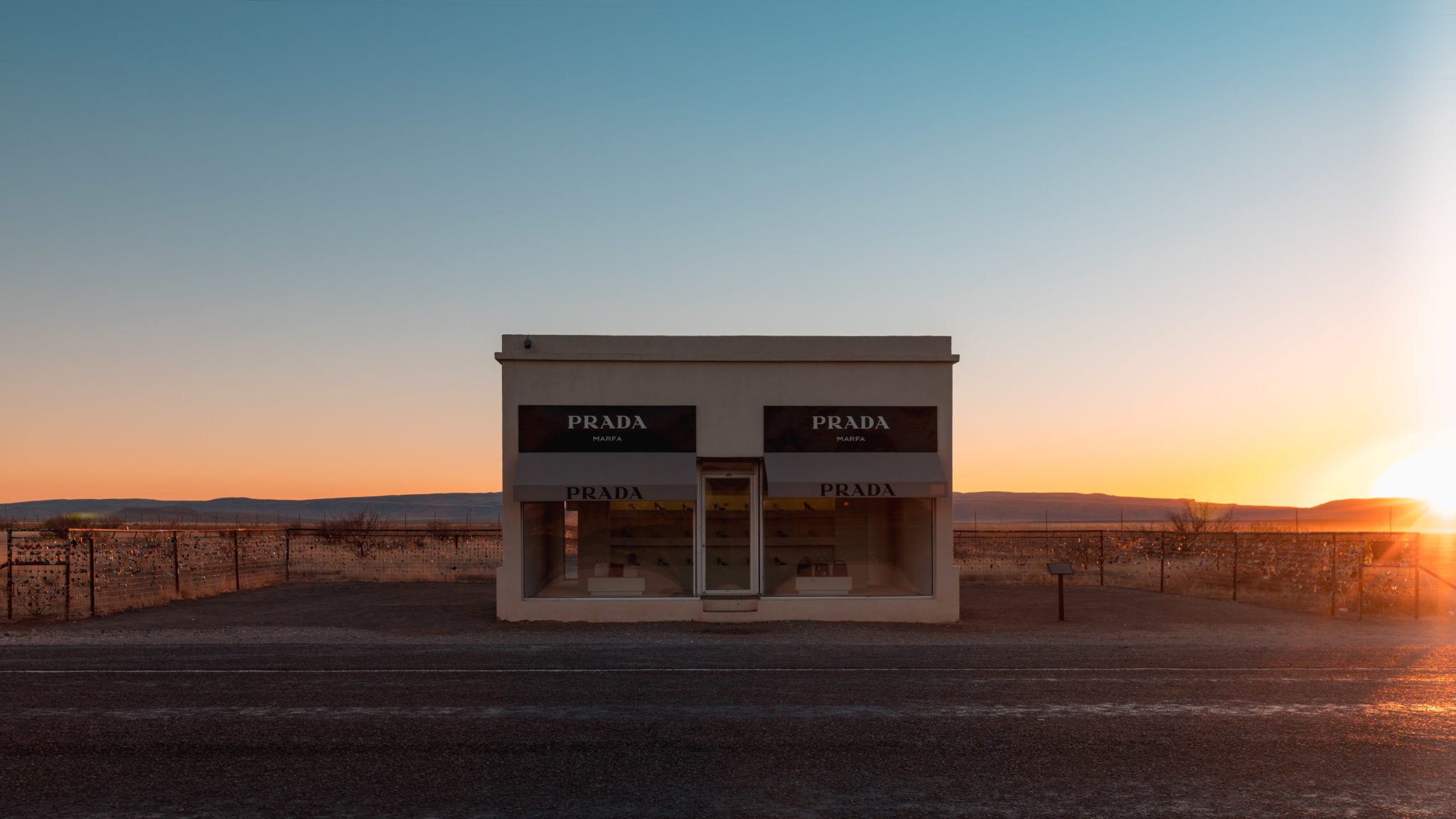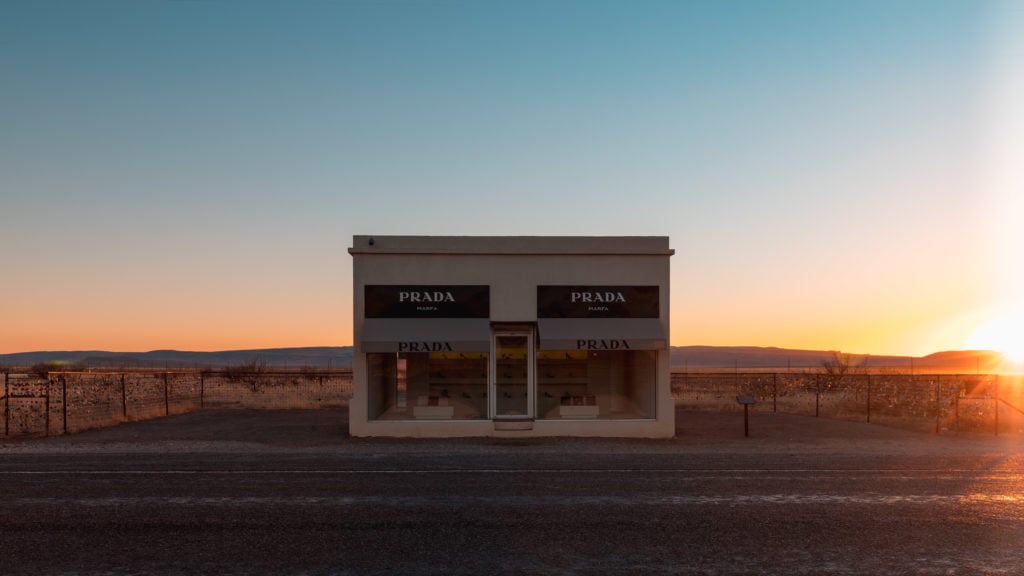 ---
I hope you enjoyed my pictures from Prada Marfa. The surrounding area and museums in Marfa make it a photographer's paradise and it's well worth visiting. About 90-minutes from Marfa is Big Bend National Park and makes an incredible addition to any trip through west Texas.
---
Enjoyed this article?
Save a pin below to Pinterest