It's hard not to think of the redwood trees when thinking of California. Located in Northern California the Redwood National Park and State Parks cover an enormous area of redwoods.
The area covers 4 parks including the Redwood National Park and California state parks: Del Norte Coast, Jedediah Smith, and Prairie Creek. Combined the park system covers 139,000 acres of old-growth rainforests.
Here are my favorites while exploring the Redwood National Park system.
---
Newton B. Drury Scenic Parkway
One of the main draws to the Redwood area in northern California is the Newton B. Drury Scenic Parkway. You'll see plenty of redwoods while driving down this incredibly scenic road. It was hard not to pull off every chance I could. You'll find plenty of trails, groves, and stops to explore while driving this road.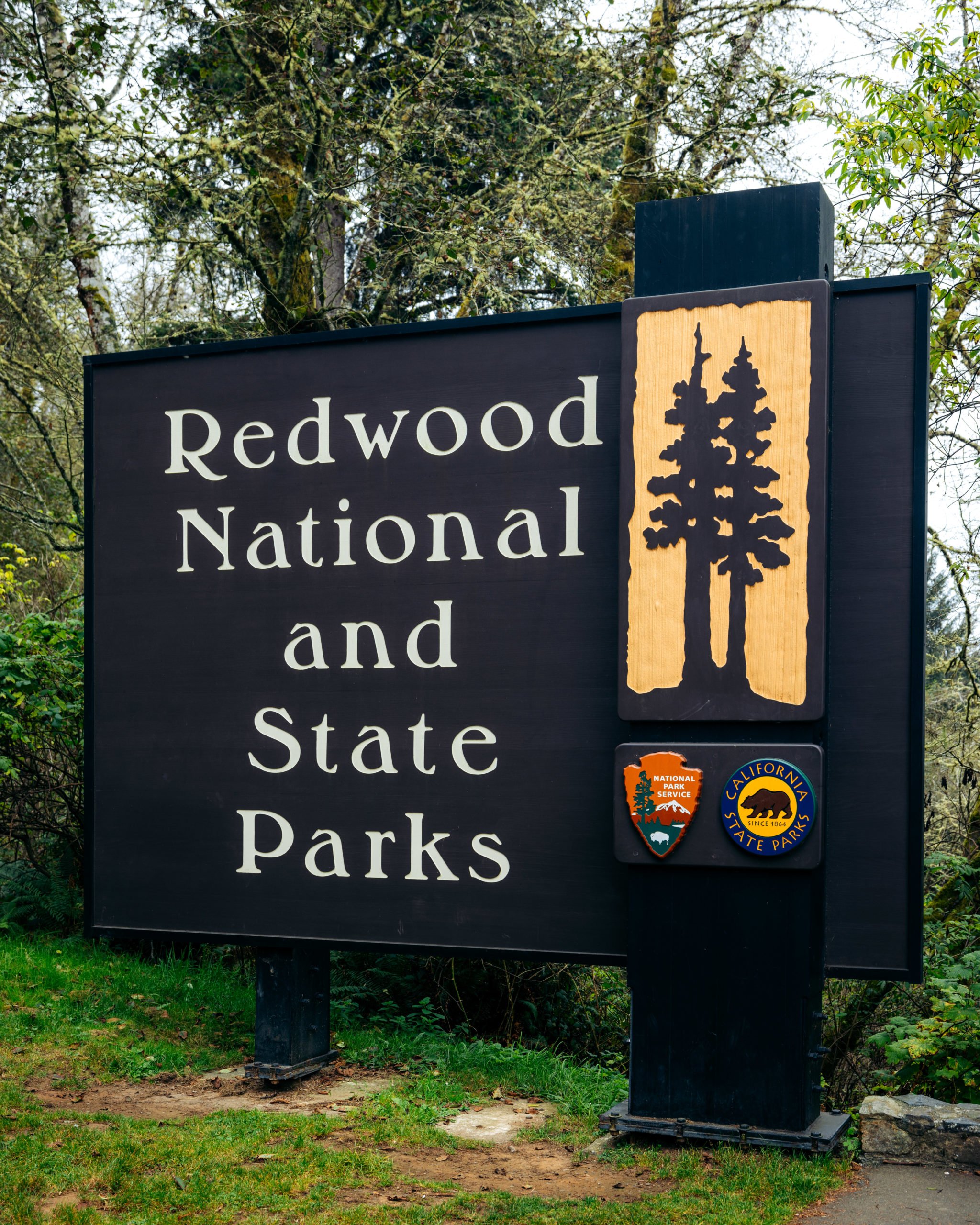 I loved to photograph the road curving through the redwoods and taking pictures of my car for scale.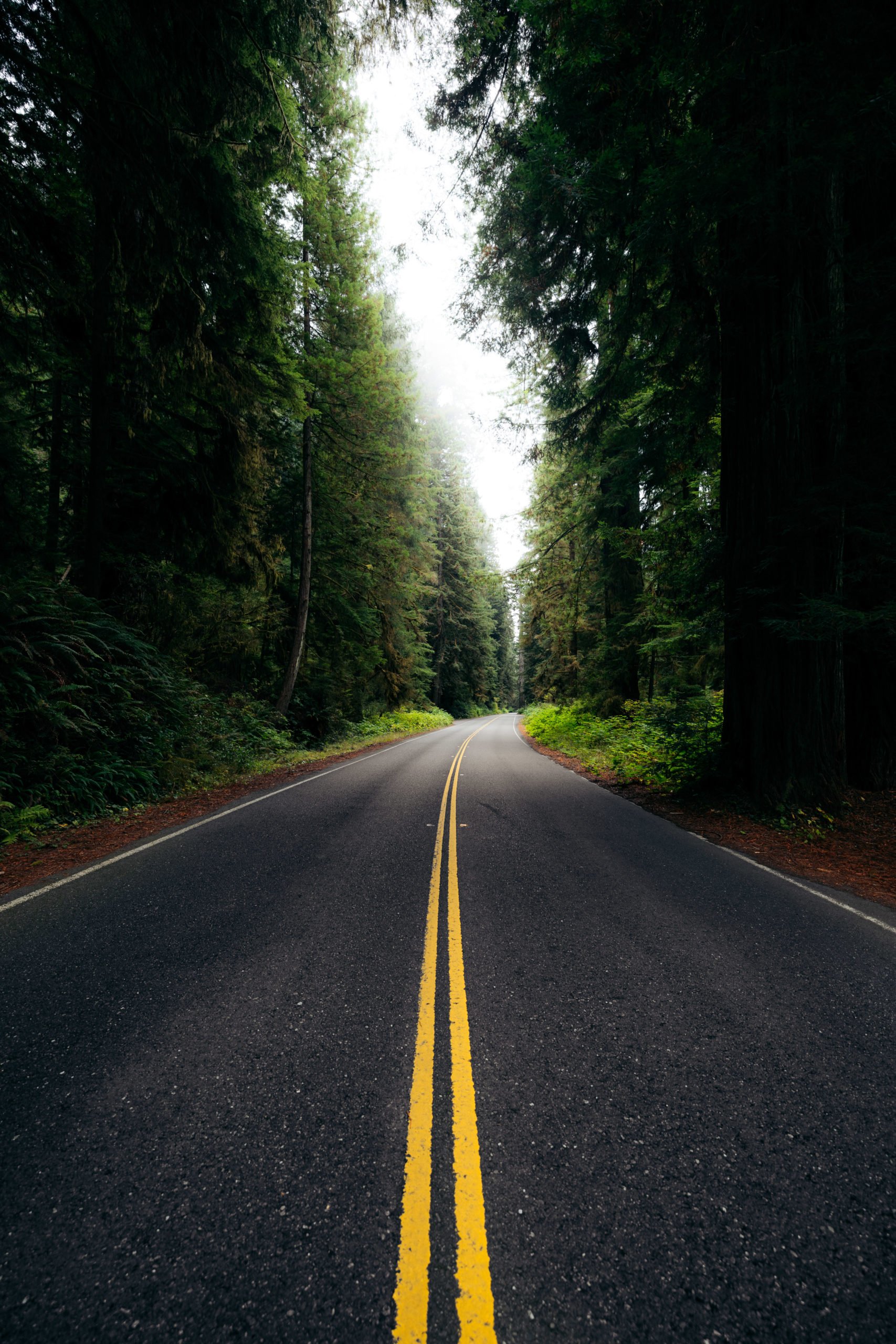 If you don't have much time to explore the area at a minimum you should drive the scenic parkway.
---
Corkscrew Tree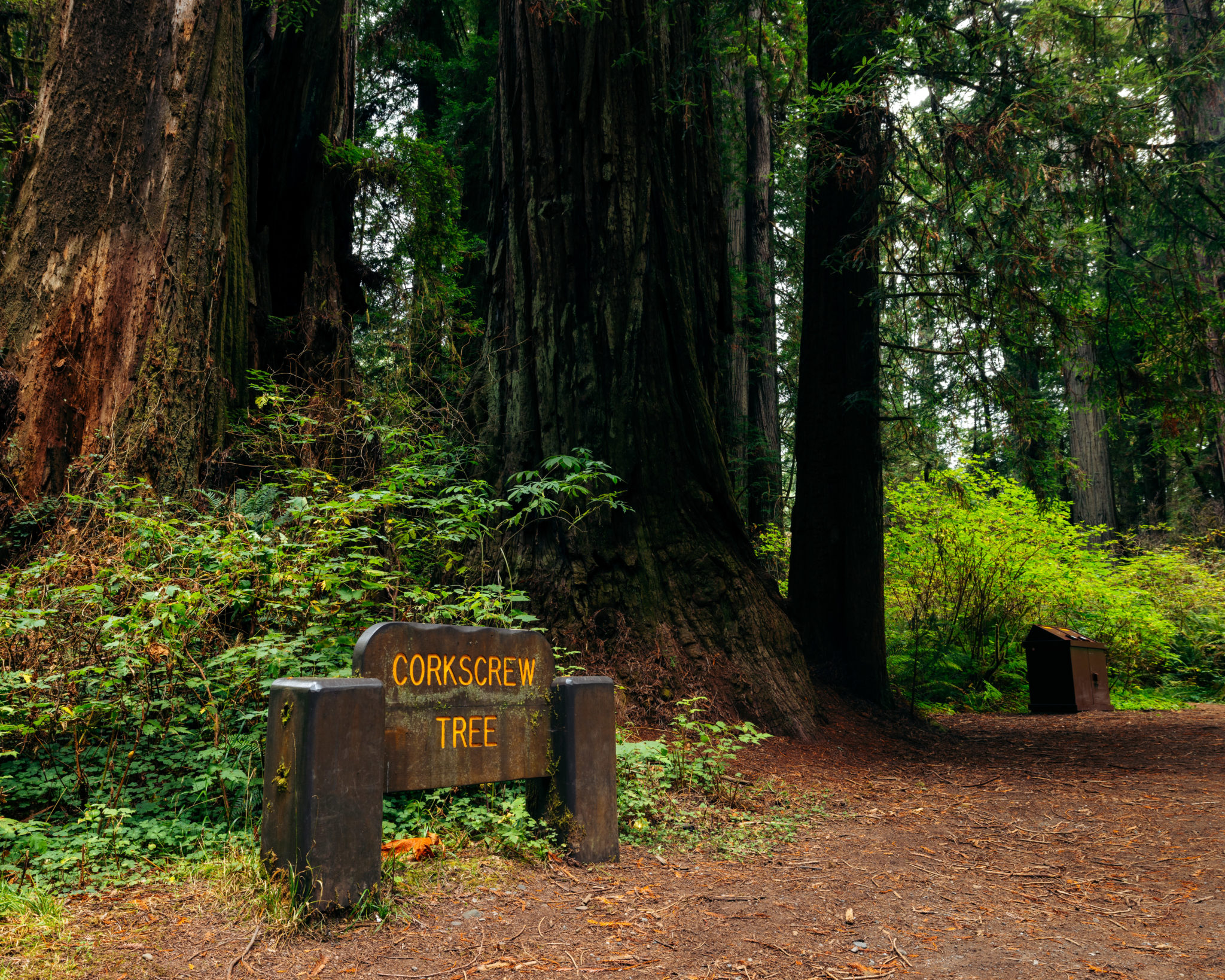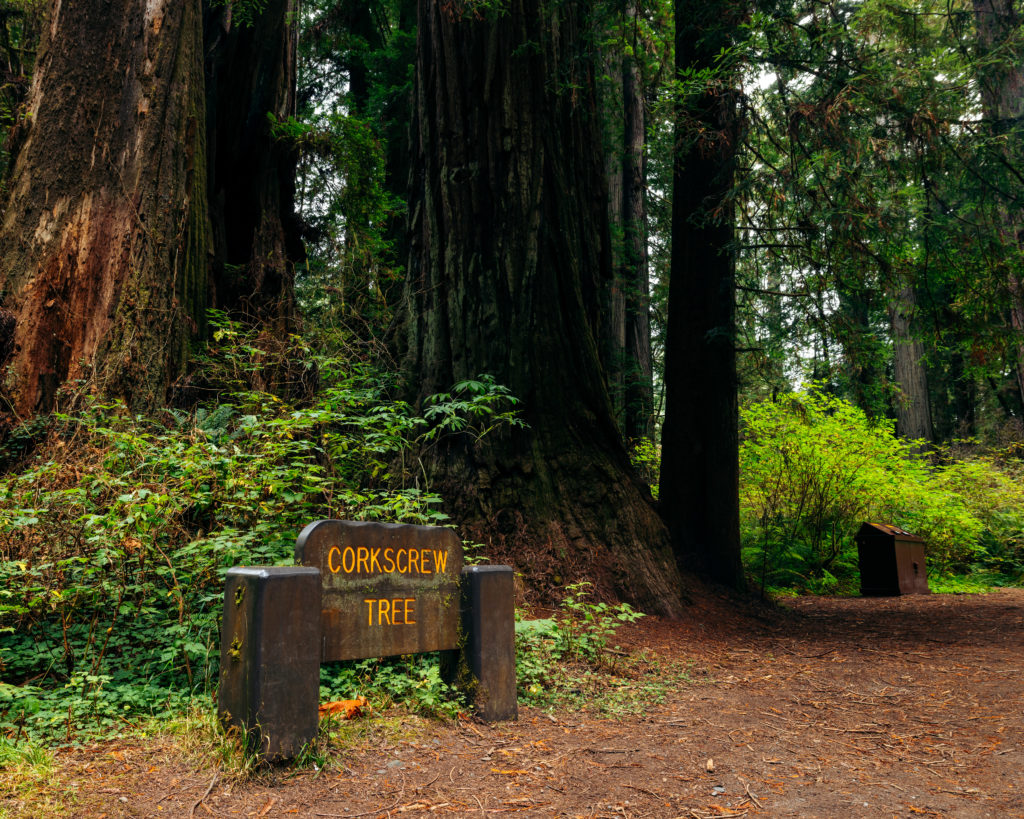 The corkscrew tree is an example of a cathedral tree and has a unique corkscrew appearance. It's hard to miss the stop to the corkscrew tree since it's located directly off of the scenic parkway. It's only a short walk to the corkscrew tree from the side of the road.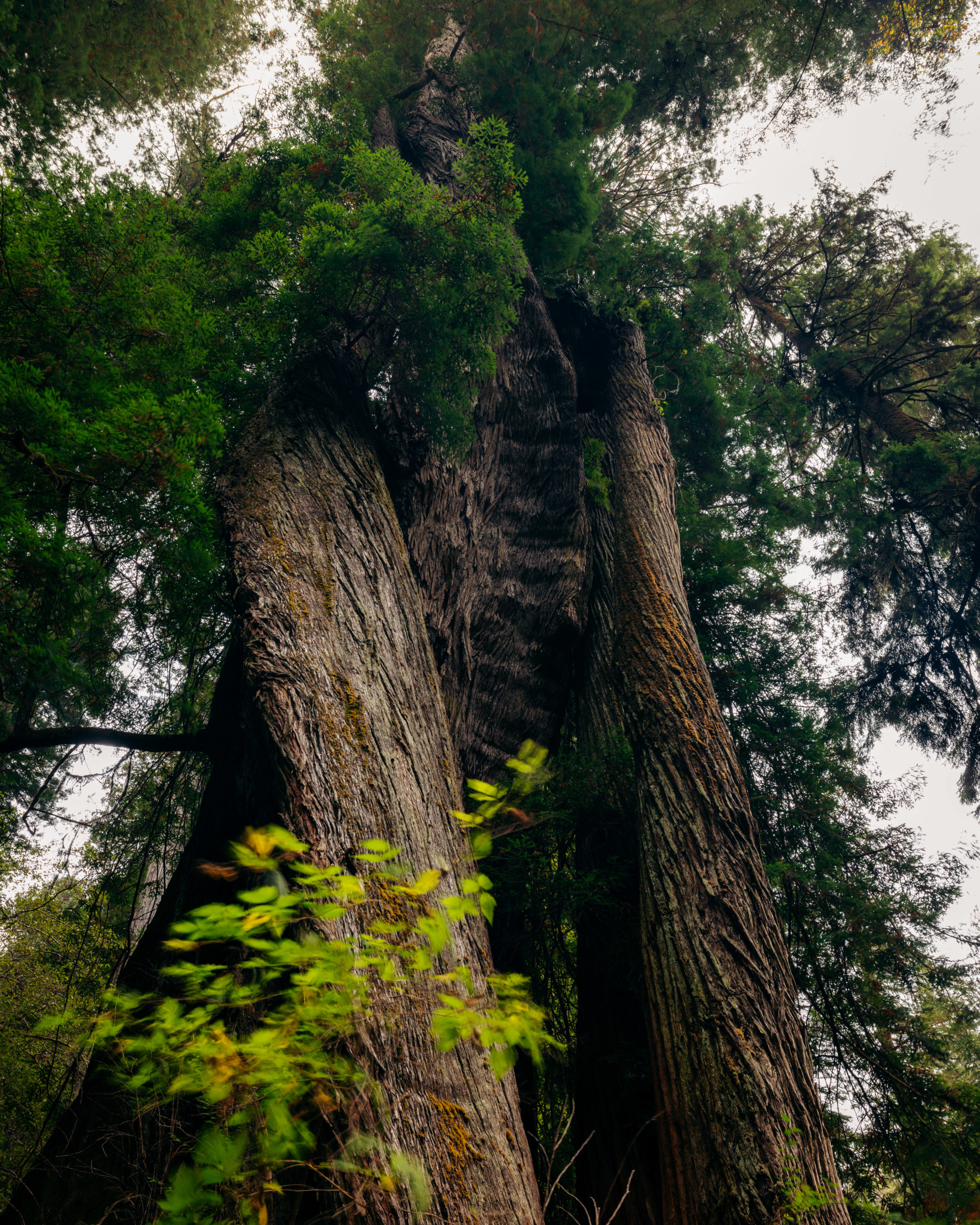 I loved the mossy area after the corkscrew tree so be sure to walk a bit into the woods via the trail. There were tons of ferns, a wooden bridge, and of course views of the corkscrew tree.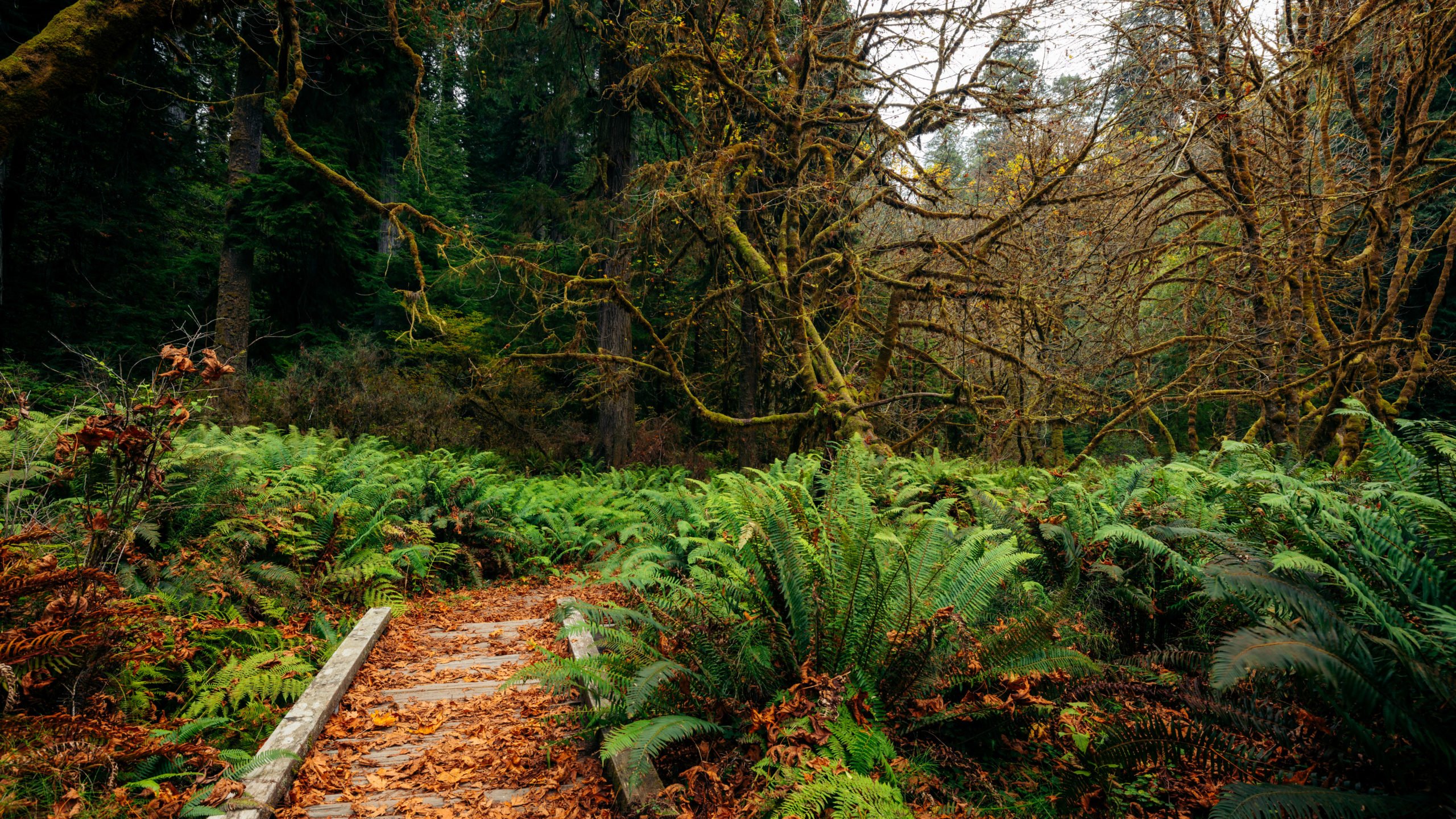 ---
Big Tree Wayside
One popular sight of the park is the "Big Tree" which is estimated to be over 1,500 years old. You'll find the "Big Tree" off of the Newton B. Drury Scenic Parkway and it includes a small parking lot.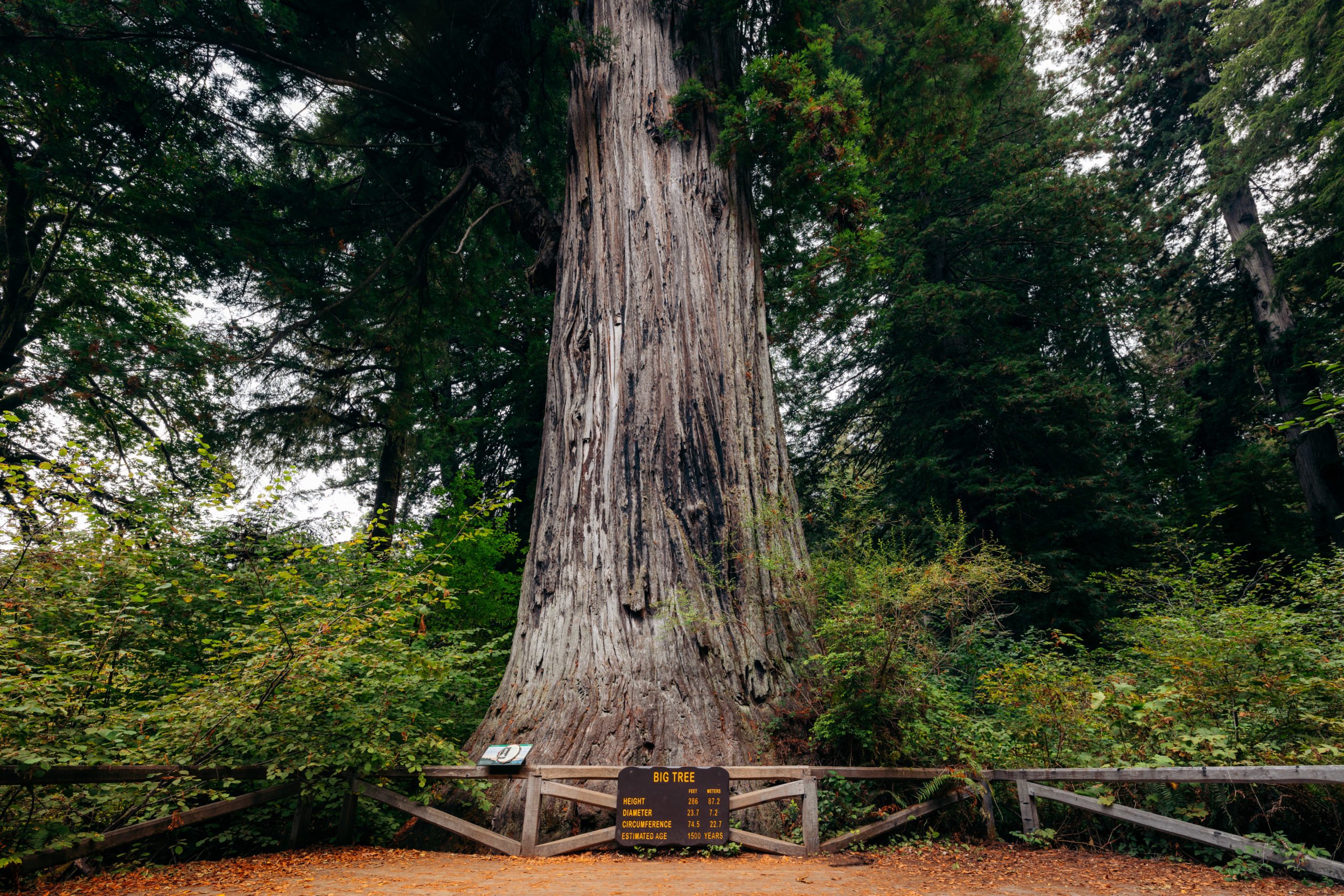 ---
Cal-Barre Road
By far my favorite area of the park was Cal-Barre Road. Located off the Newton B. Drury Scenic Parkway this dirt road takes you through the redwoods. I was surprised how close you can to the trees on this road.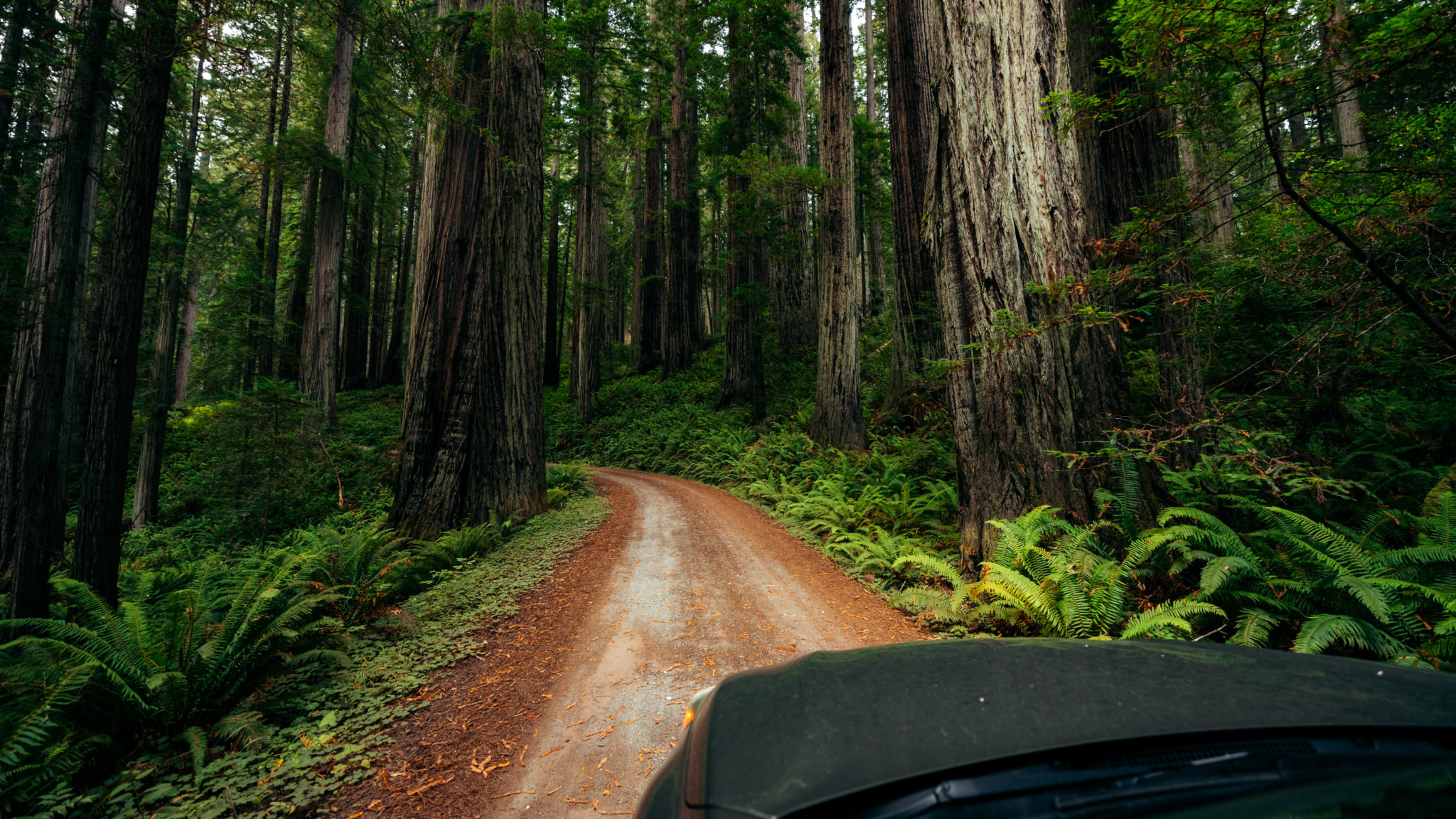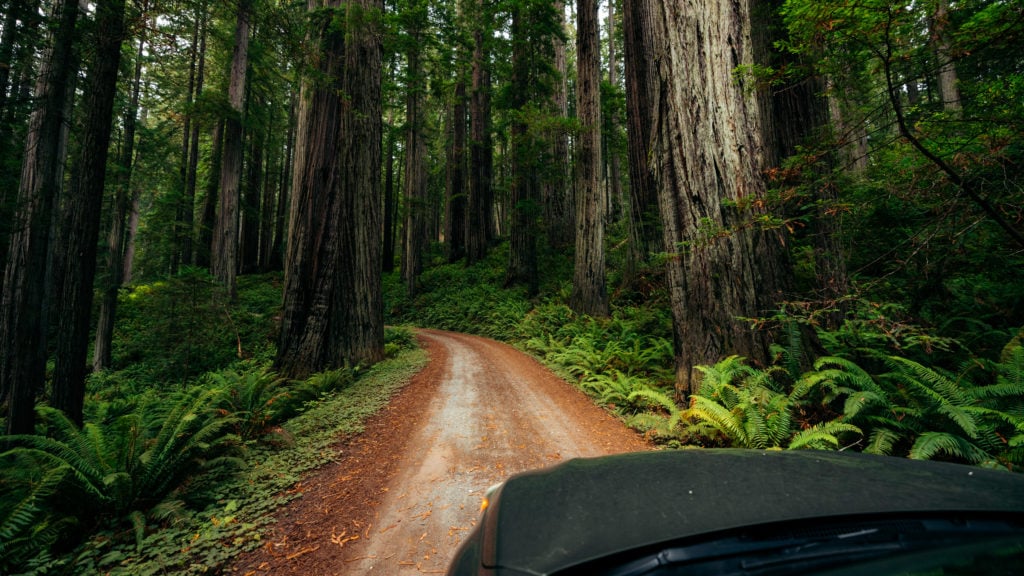 This 3.6 mile road is incredible. Be cautious while driving this road since you'll see people hiking it and there are plenty of trails that cut through it. I think any car can handle this drive but keep in mind it is a tight dirt road.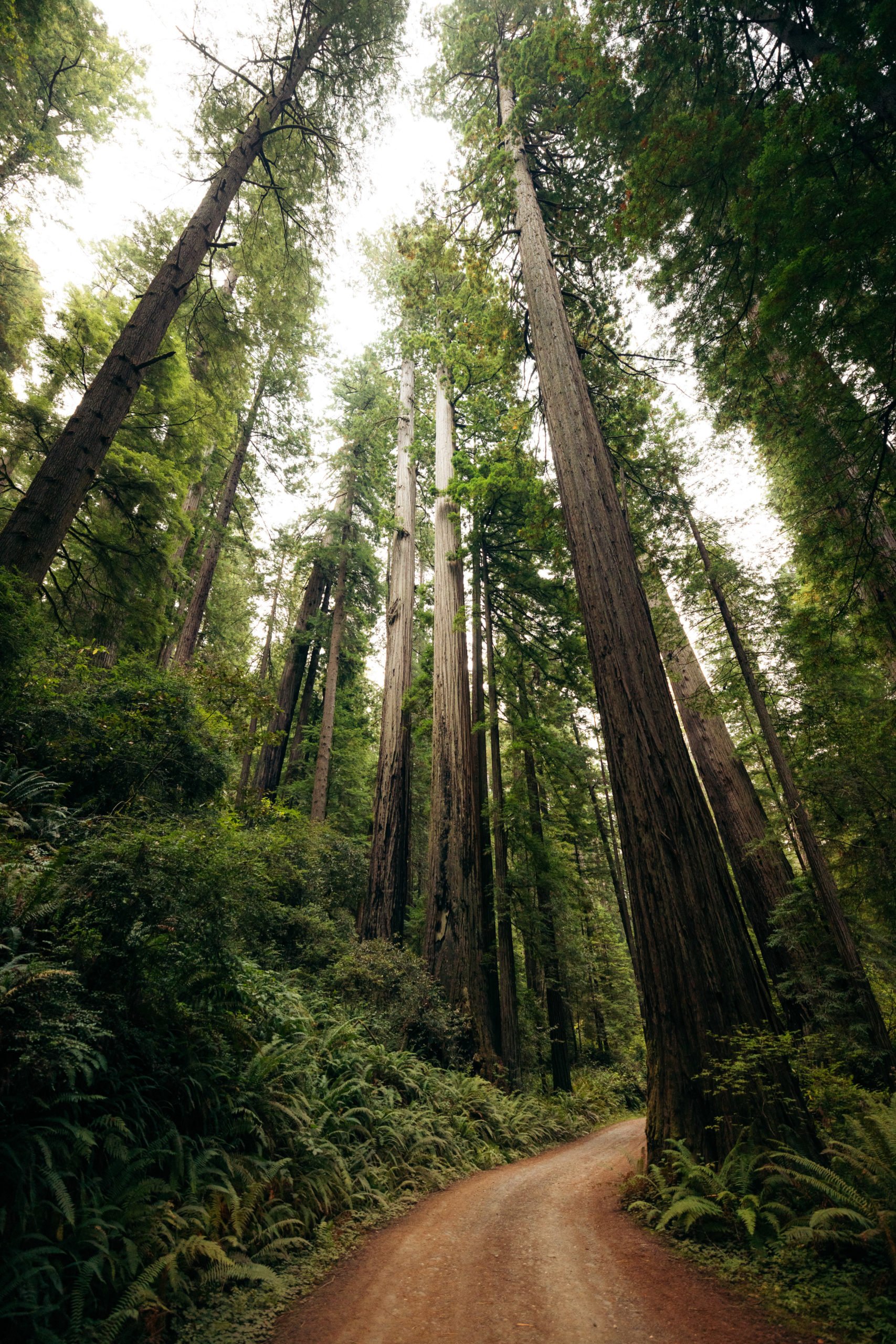 At the end of the road is a small parking lot to turn around and head back down.
---
Redwood National Park Pictures
Here are more of my photos from Redwood National and State Parks.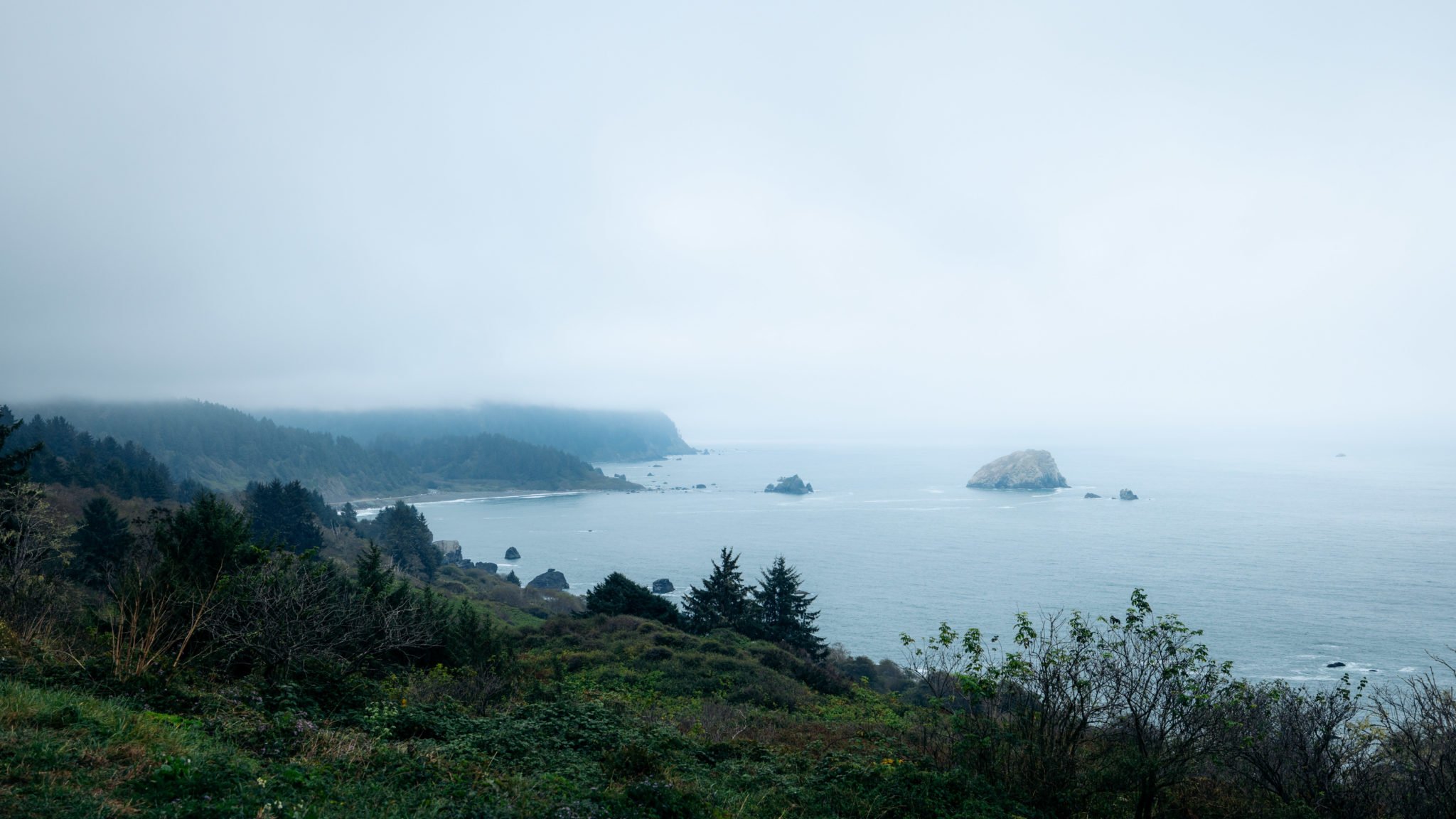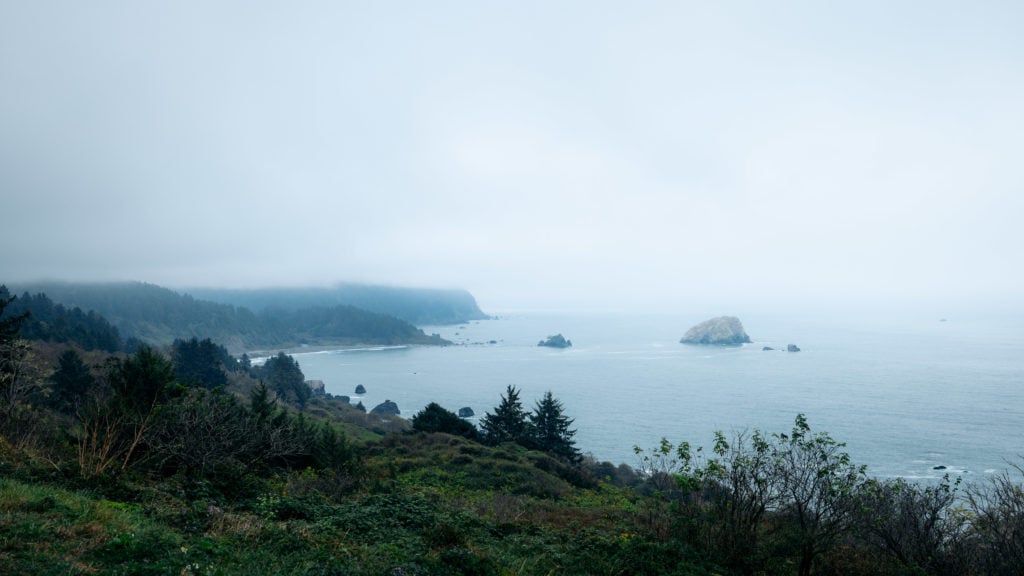 ---
If you're exploring northern California for redwoods I'd also recommend driving the Avenue of the Giants.